oday we are pleased to introduce you

Elisa and Adriano

. They are the skilful photographers and founders of Pure White Studio in Torino . Their style is original and elegant with many authentic shots. They are going to tell us about Laura and Federico's wedding on Lake Maggiore. A wedding reportage for a wonderful visual storytelling in some of the most beautiful places on Lake Maggiore such as Stresa, Borromeo Gulf, Isola Bella and Grand Hotel Dino in Baveno.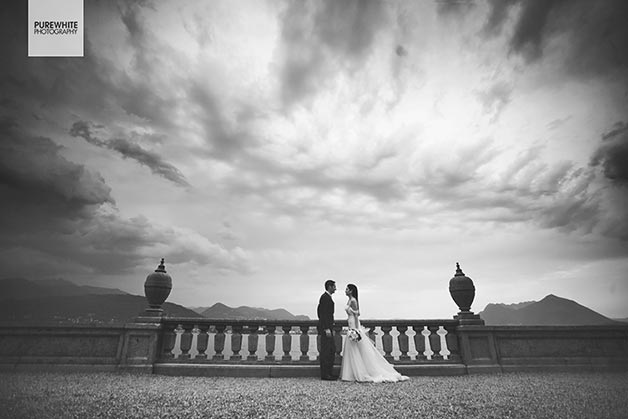 But let Elisa and Adriano speak about their experience:
3 August 2013. A wonderful sunny day for Laura and Federico's wedding. They reached Lake Maggiore from Monza their hometown.
Ceremony was planned in Carciano Church just close to Stresa.
They both got ready in the wonderful rooms of Grand Hotel Dino in Baveno with a stunning view Lake Maggiore. It was just amazing enlist by a shiny sun!
Laura welcome us in her suite. She was getting ready there with her family and some friends.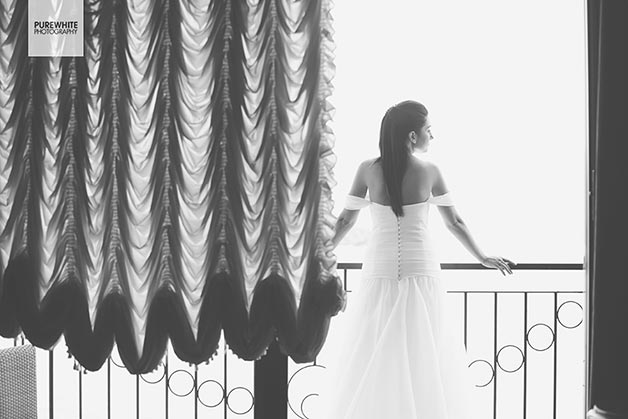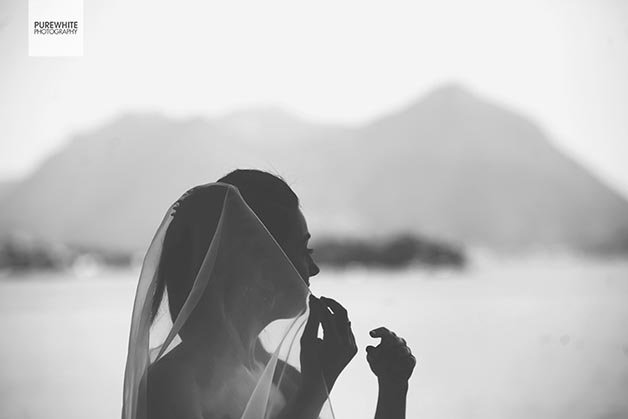 Religious ceremony was held in the lovely church of Carciano. A neogothic style church, bright and beautiful. On the pews we notices lovely order of service and light fans for ladies.
Bride needs to be late and so she did… just few minutes… Federico was waiting for her at the altar.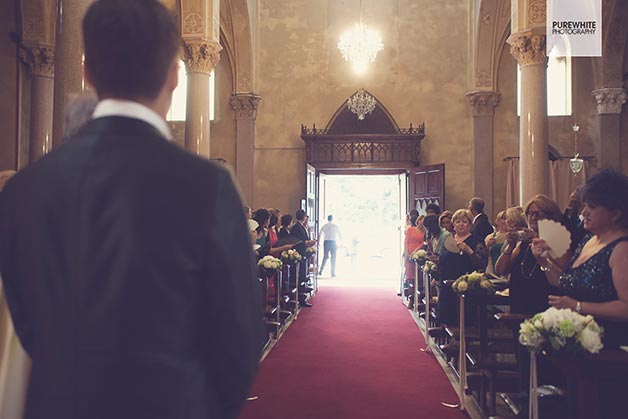 Her she comes, smiling and emotioned. She walked down the aisle to reach Federico who kissed tenderly.
The wonderful sound of a violin and singer made all even more magic.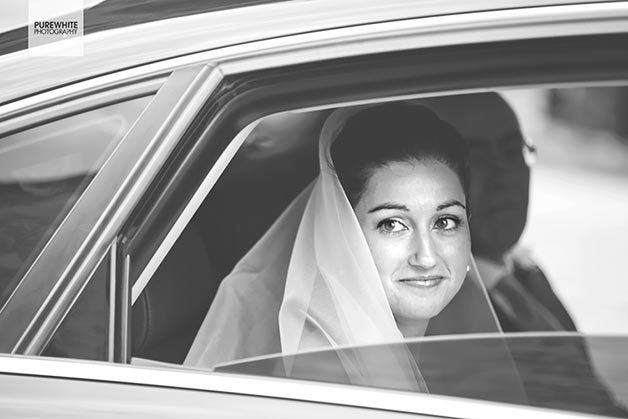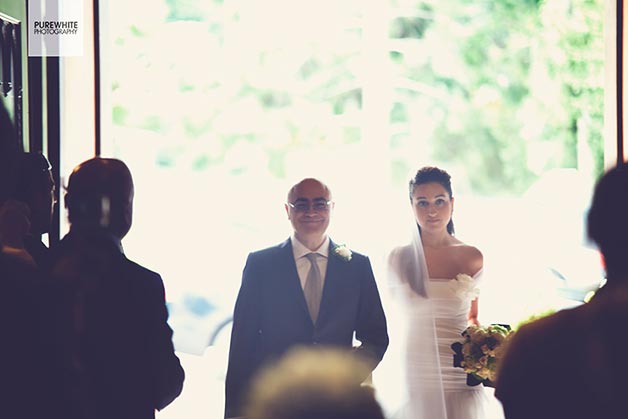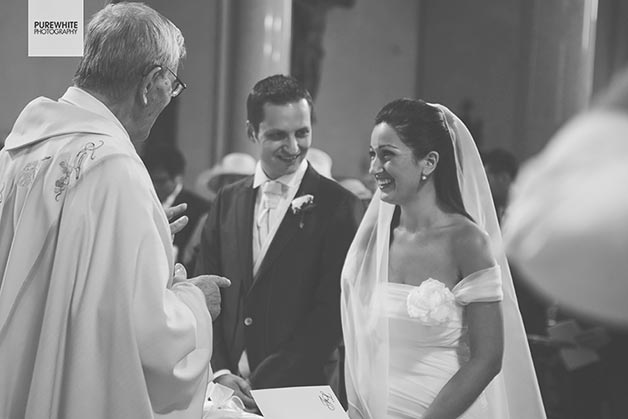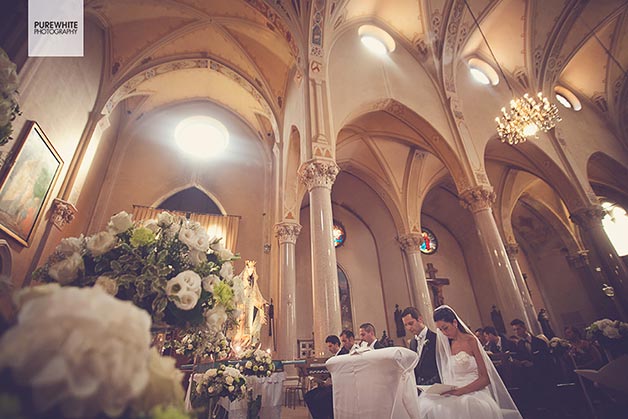 After the ceremony, all guests waited newlywed outside the church to throw them traditional rice – a must for Italian weddings! They all reached Grand Hotel Dino afterward.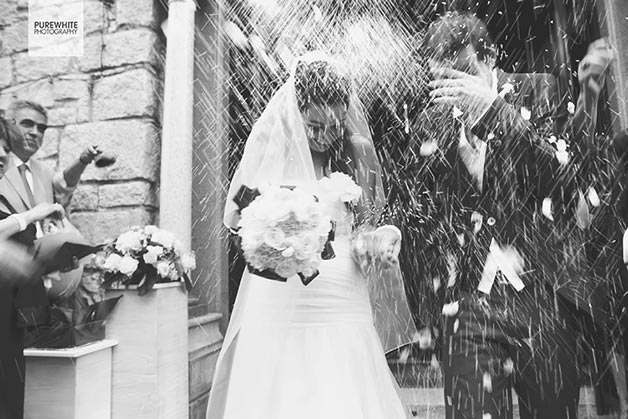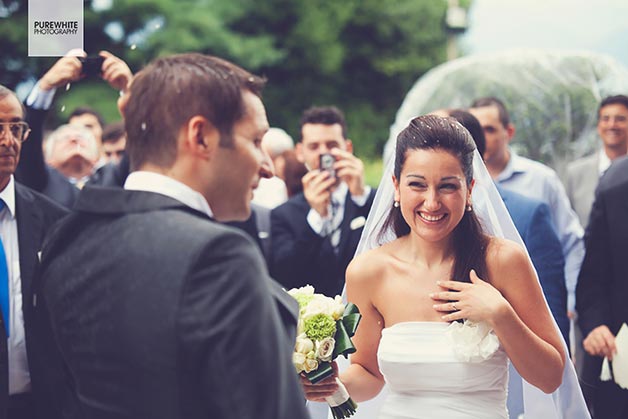 In the meanwhile we followed Laura and Federico to isola Bella on a motorboat. A lovely tour on Borromeo Gulf. We took the occasion for many shots on the Lake.
We reached Isola Bella for some more photos on the terrace of Borromeo Palace. Sky was dramatic… ideal for photos!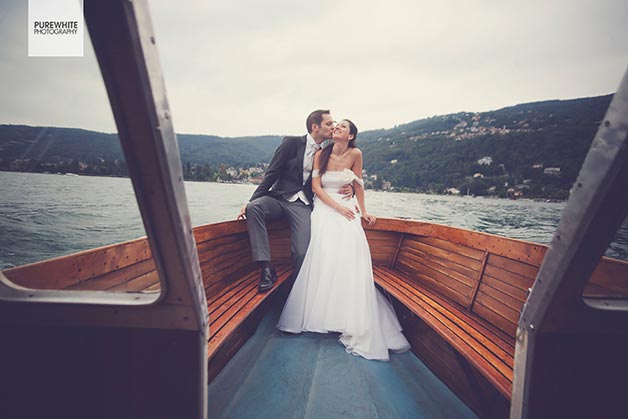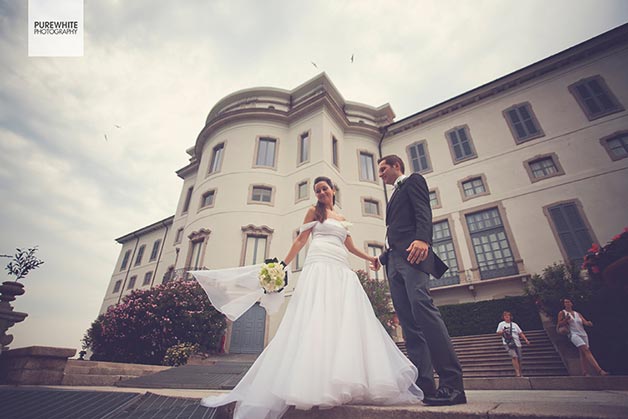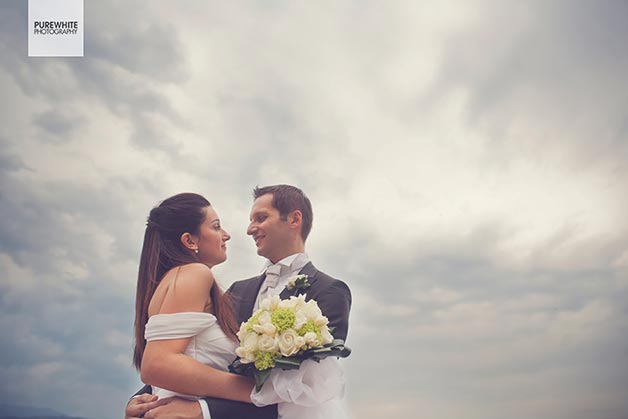 We got back on the boat to reach Grand Hotel Dino and all the guests.
A fantastic aperitif was served and a duo – guitar and singer – was playing for all.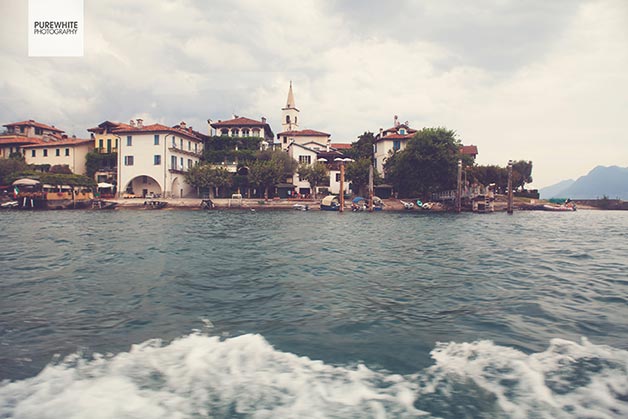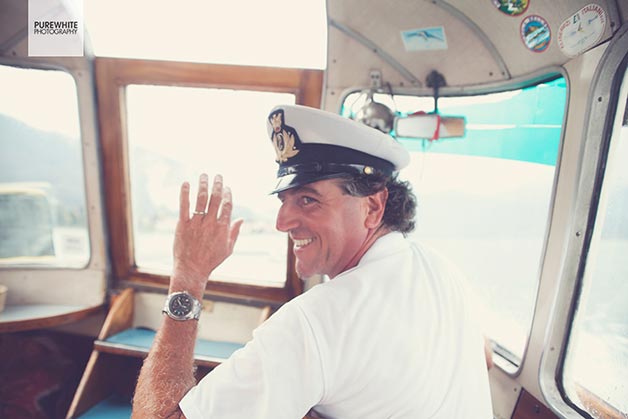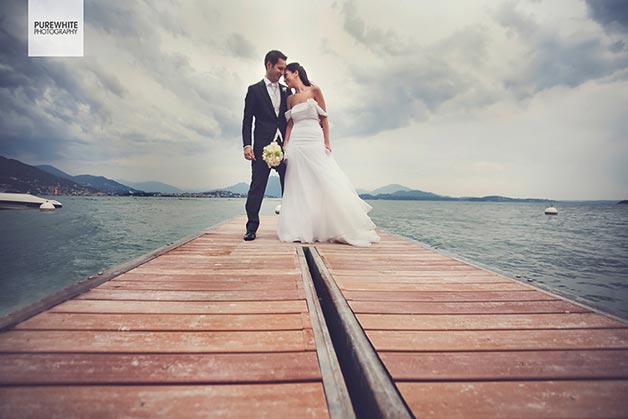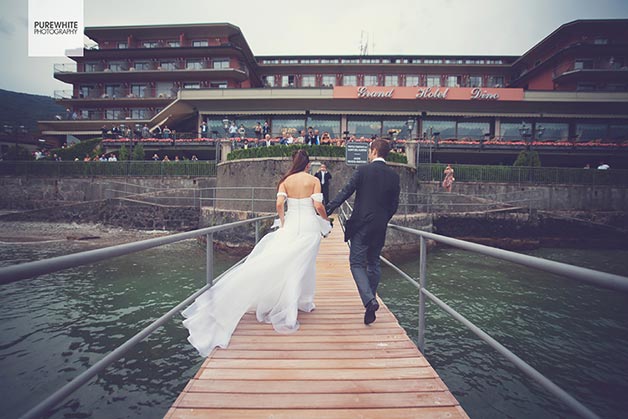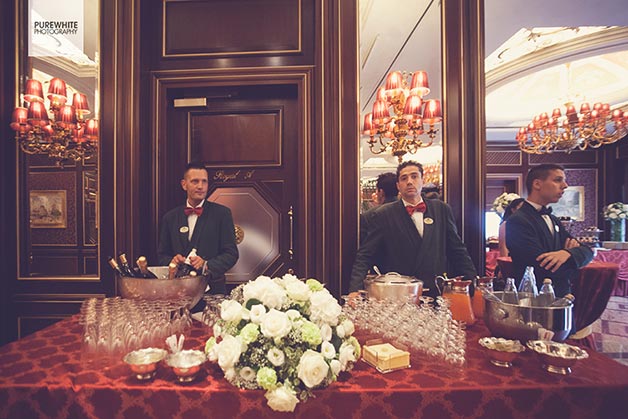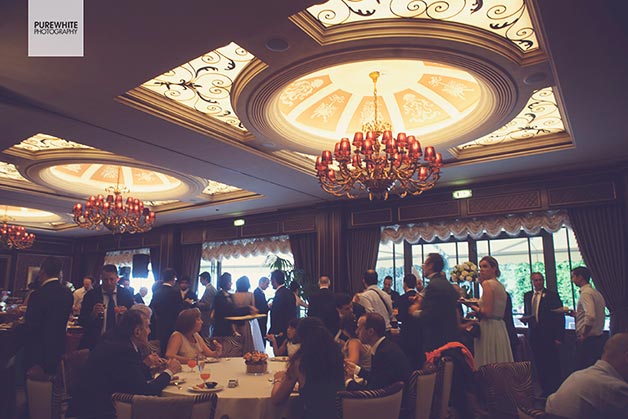 At about 8pm we reached reception room for the gala dinner. Amazing chandeliers and marbles on the floor and most of all a stunning view on the lake mad the atmosphere perfect. Each table had a name of a novel and it was mentioned on the table chart.
Laura and Federico gave as wedding favour a copy of the mentioned books to each guests. Such an original idea!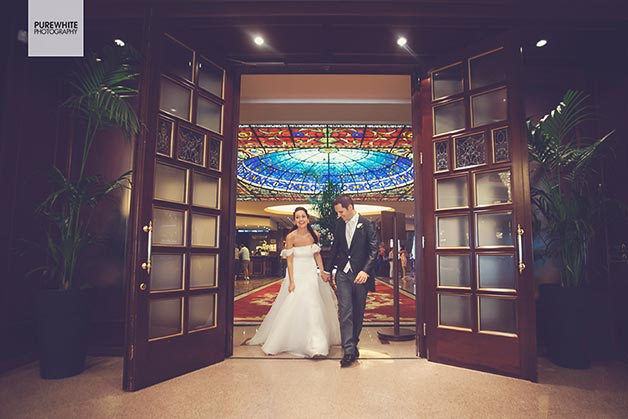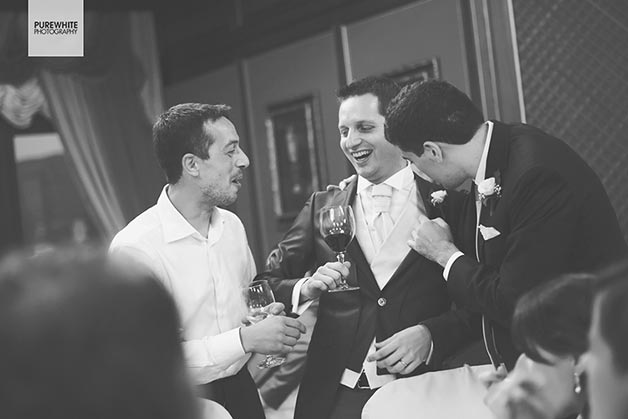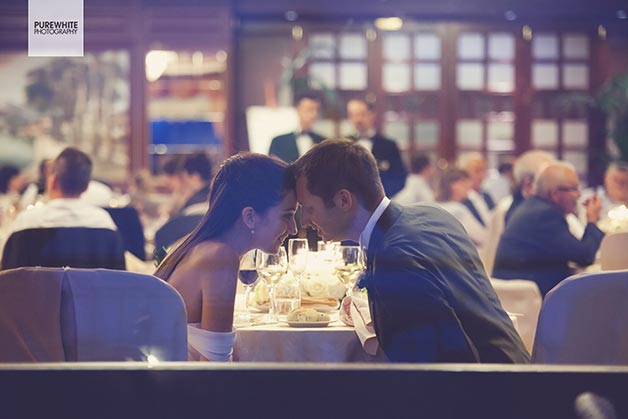 To close the dinner chef prepared for Federico and Laura a fantastic sweet buffet on the terrace.
We moved outdoor for the cutting of the wedding cake a three tiers cake… beautiful! Bouquet throwing to follow!
As grand final bride and groom first dance… so moving!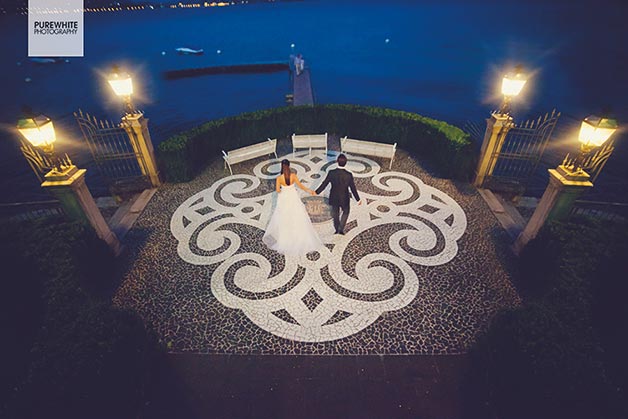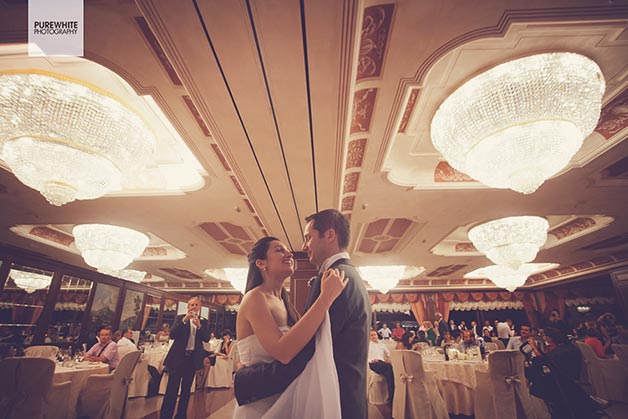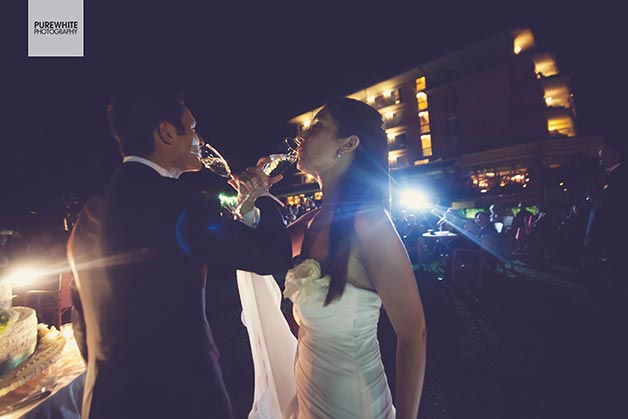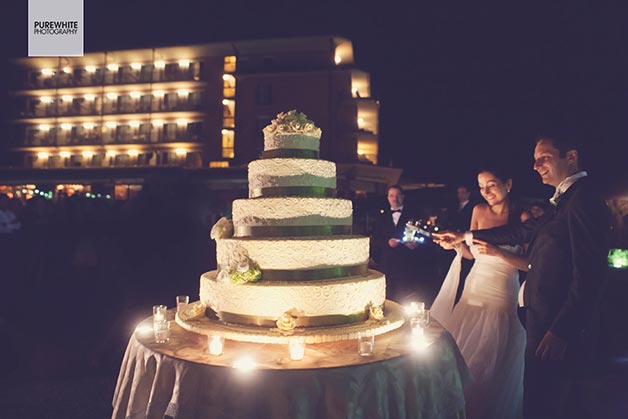 A big thanks to photographers of Pure White Studio in Torino for the great shots they took to Laura and Federico on Lake Maggiore. A wonderful wedding reportage, just candid and elegant, a wonderful memory that will last forever.
MARCO ARDUINO - Request a quote and availability