hat a great milestone for us! 10 years!
This year we celebrate our 10th Anniversary and we are so happy, proud and excited to share all this with all our readers, professionals who work with us and most of all couples who chose us along all these years!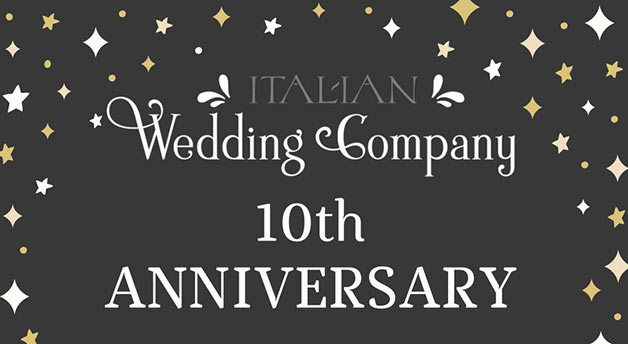 BACK TO THE ROOTS – our origins and our history!
Back in March 2008 the only site of our network was Italian Lakes Wedding. We launched it with few photos, different graphic and logo but we were confident that that was the beginning of a great story.
We begun at that time with Lakes District only and just two members of our team:
Mauro and Valentina were with us.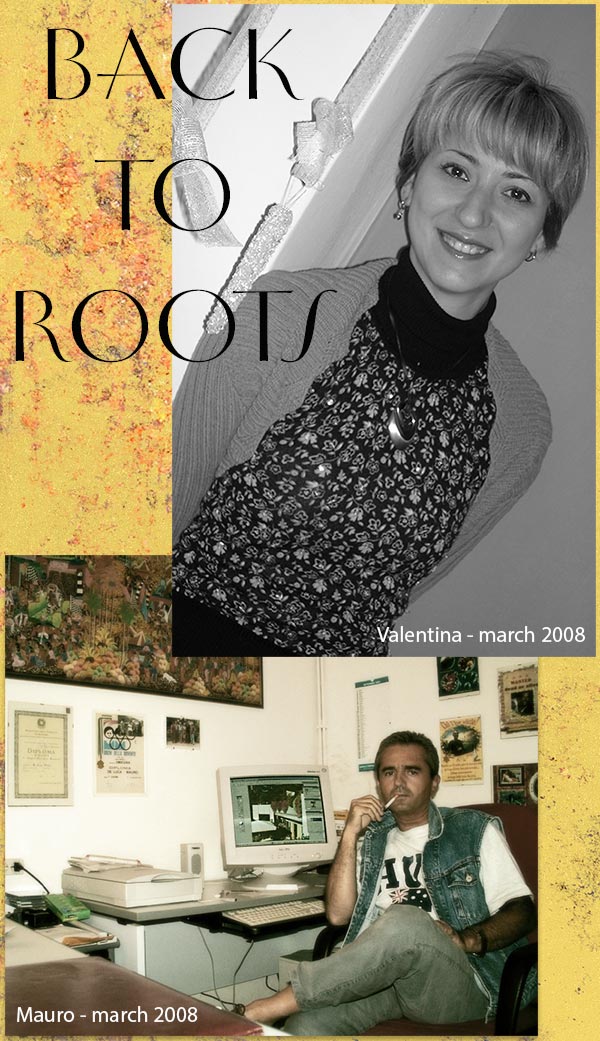 Our webmaster Mauro created the site with an old Microsoft Windows 68 computer, can you imagine that?

Along the years other wonderful colleagues arrived, first Alessandra, Stefania and Ernesto and then Veronica and Katiuscia. Later on in the yard Britta, Anastasya, Silvia, Sara S., Stephanie, Sara M. and Vanessa joined us, up to the new entries in
our Team
: Elena and Giovanna!
Our site Network grew up with many other thematic sites you know very well: Italian Country Wedding, Italian Rome Wedding, Italian Seaside Wedding, Italian Ethnic Wedding, Italian Winter Wedding, Elope in Italy and the new born Italian Gay Weddings.
10 YEARS OF DESTINATION WEDDINGS IN ITALY
During our amazing journey we met fantastic professionals who created with us incredible events. Thanks to all of them who keep on help and support us everyday, making all this beauty possible!
But most of all we are incredibly happy that so many couples over these last 10 years, chose us for to plan their wedding in Italy. We have been very honoured to be chosen among many wedding planning companies in Italy as the ideal one to create a special day.
CELEBRATING OUR ANNIVERSARY WITH OUR BRIDES AND GROOMS
So, to celebrate our 10th anniversary we are happy to involve our couples… because our work is all about them!
Former brides and grooms, would you like to join us? We are sure yes!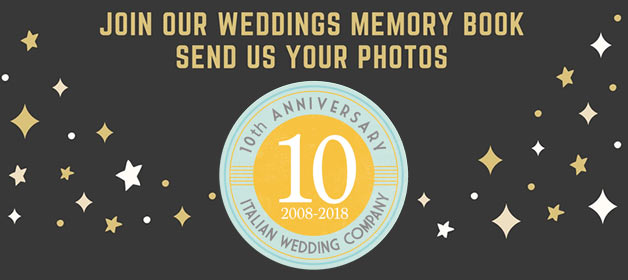 OUR FANTASTIC MEMORY BOOK
If you got married between 2008 and 2016 and we planned your wedding in Italy, please send us your favorite photo of your wedding day, they one you put on a frame in your home! Then also add photo of how you two as you are today with your new home, new pet, new kids, new grand children, new country you live in… or just the two of you… If you want you can add few words about your special day in Italy.

Send all to ourstory@italianlakeswedding.com and if you want cc your planner just to say hello!


We will post all them all on a special 10th anniversary page on our web site called Our memory book and our social media.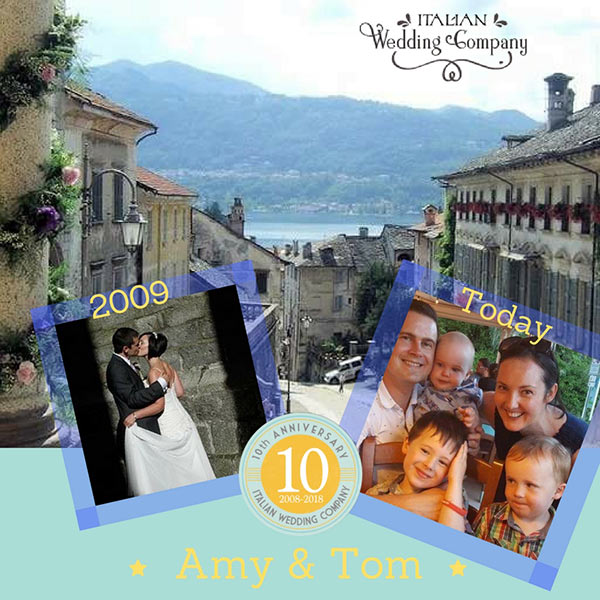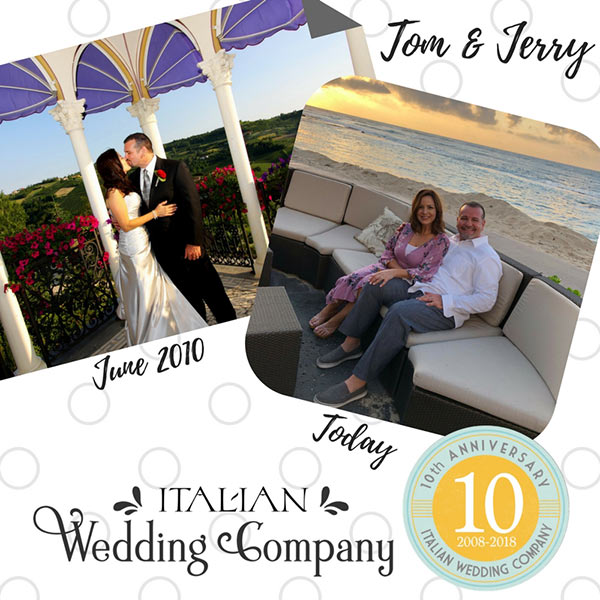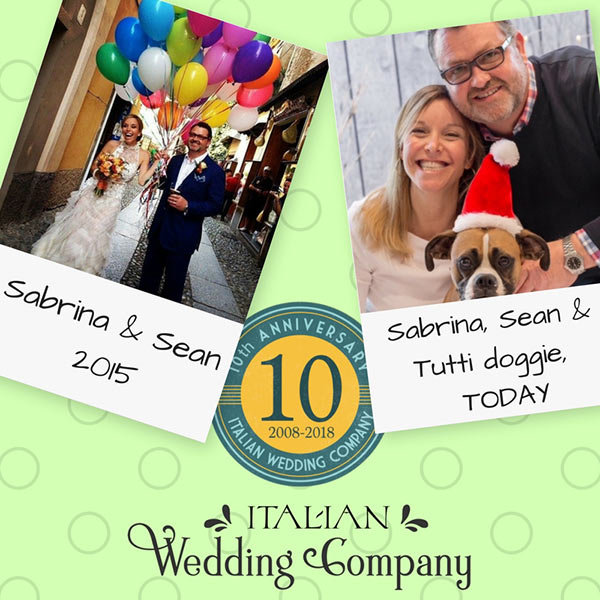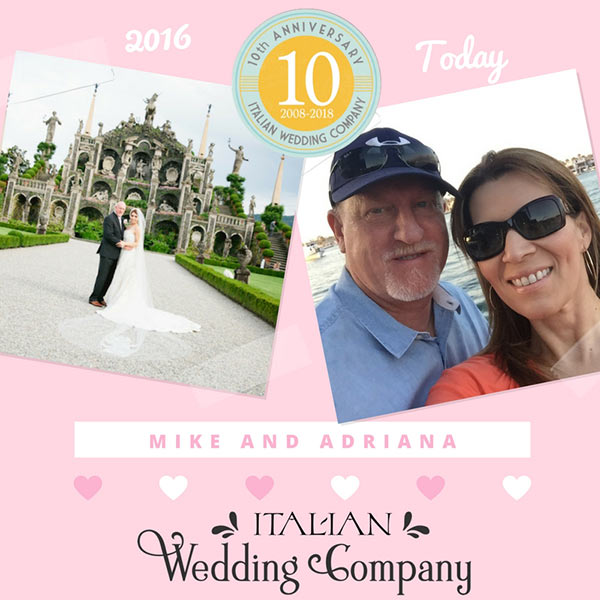 We really want to share this great achievement with all of you! You have been our strength, our joy, our success!
All this was because two people fell in love somewhere in the world!

Thanks to all who made all this possible!