Lake Maggiore is surely a unique wedding destination for couples who love amazing natural beauty and wonderful Italian architecture and charm.
 Lake Maggiore is the second biggest lake of Italian country after Lake Garda.
On its area it proudly includes Piemonte Italian region, Lombardy Italian region and Tessan Swiss region. 
The gems of Lake Maggiore are located on Piemonte shores. The most famous are Stresa and Its Borromean Islands but Baveno and Verbania-Pallanza villages can offer a lot too.
Tall snow capped Alps frame this beauty in a landscape second to few.
With these premises we are sure that the idea of getting married on Lake Maggiore could be interesting!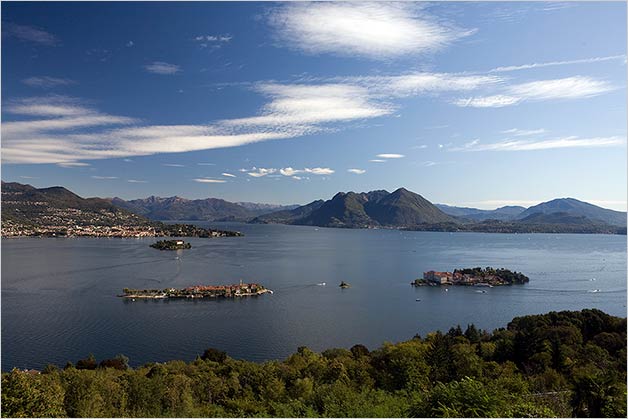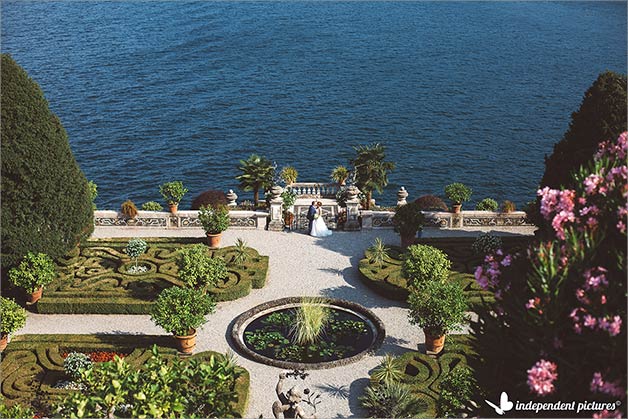 STRESA
Stresa is surely the most known and famous.
It is just here where Queens, Princes, writers, poets, actors and vips used to come back in 1800 for their Grand Tour. You can really breath here the charm of Belle Epoque in famous and luxury hotels that are also historical venues such as Hotel Regina Palace and above all Grand Hotel des Iles Borromées. It is just here where Ernst Hemingway wrote his Farewell to Army, in a suite of this hotel overlooking Borromean Islands.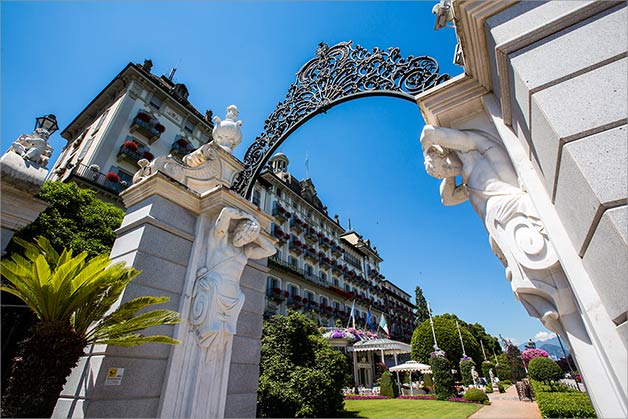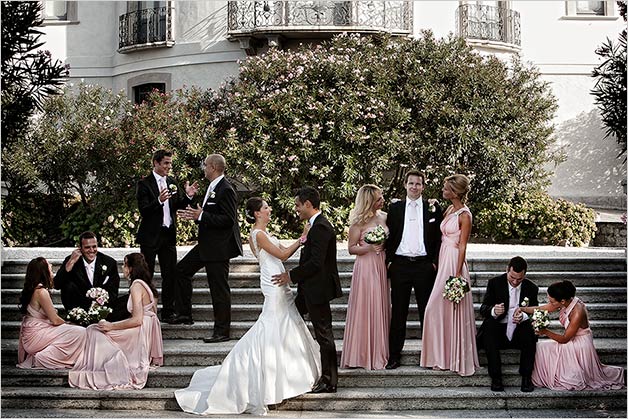 BORROMEAN ISLANDS
Borromean Islands are three amazingly enchanted dots on Lake Maggiore. The archipelagos is made of three islands: Isola Pescatori (Fishermen Island), Isola Bella and Isola Madre.
 Isola Pescatori is the quaintest among all. It used to be fishermen village. Cobbled narrow roads and pretty houses now converted to hotels and restaurant are the heritage of that age.
 Isola Bella is the masterpiece of the three islands. It is where Borromeo family still has their Palace and where they plan their luxury events such as Lavinia Borromeo and John Elkann's wedding and Pierre Casiraghi and Beatrice Borromeo's one. These are surely some of the most famous weddings on Lake Maggiore!

The palace can be visited but the best place to go for amazing wedding photos is Isola Bella Botanic garden. It is a triumph of nature and architecture. There are amazing spots in this Italian garden that can be simply unforgettable. Isola Madre is the wildest among the three, only a Botanic Garden is located here that can be a wonderful set for your wedding photos too.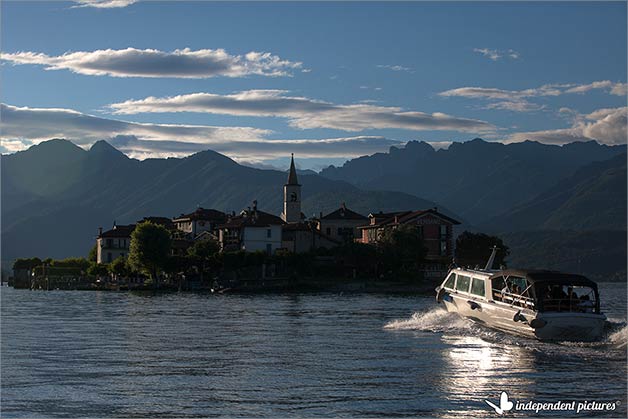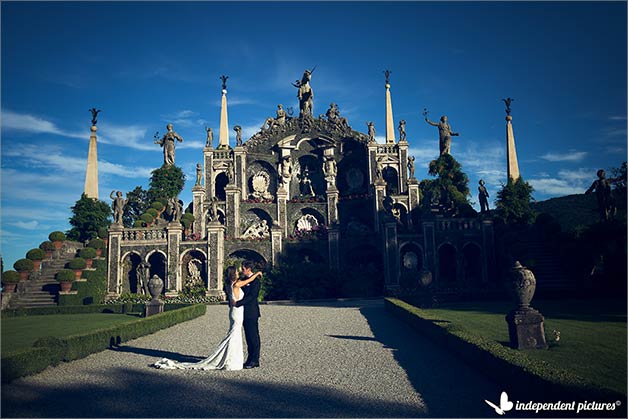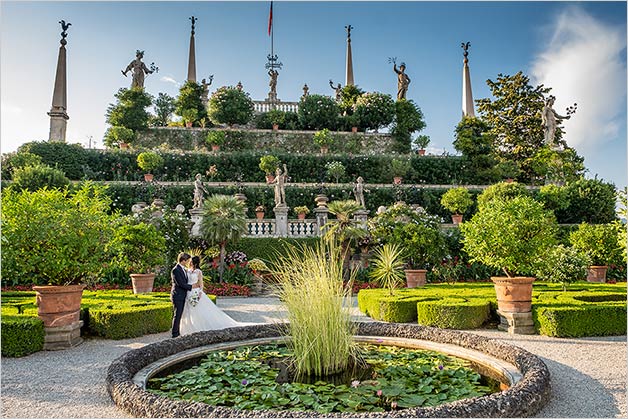 BAVENO AND PALLANZA
The other villages on Lake Maggiore that we would love to suggest are Baveno and Pallanza. Two lovely villages that have charming venues on the shores that can host big wedding receptions.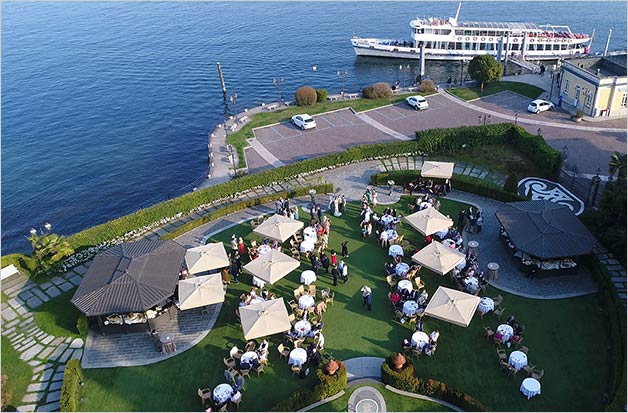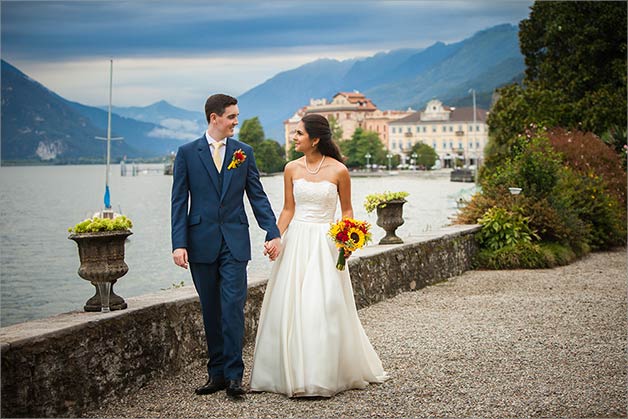 We can surely affirm that getting married on Lake Maggiore could be a good option for the couples hosting medium-big events with more 80+ guests. However there are some little pearls that can be ideal for smaller and more intimate events or even elopes.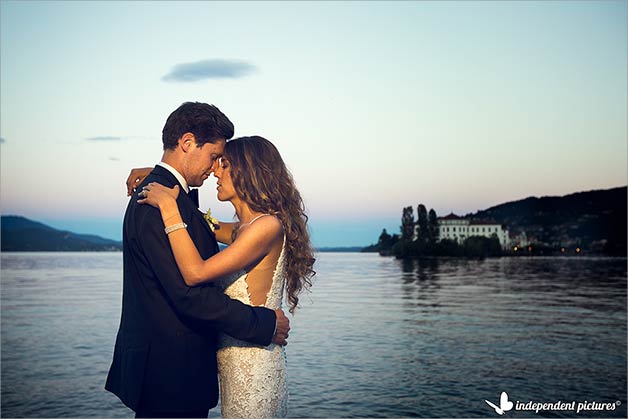 Why getting married on Lake Maggiore?
Step by step let's see together which are highlights for a wedding on Lake Maggiore:
Snow capped Alps and clear waters as special frame of your Italian Wedding

Delicious food and wines of Piemonte cuisine tradition
Amazing Belle Epoque Style Luxury Hotels and Villas

A romantic Boat trip to visit Borromean Islands
Religious or civil wedding ceremonies with breathtaking Lake View
Easy accessibility from Milano Malpensa International Airport (40 minutes drive
Privacy and wonderful atmosphere just by the shores in romantic villas or restaurants
Appreciate a famous destination far from mass tourism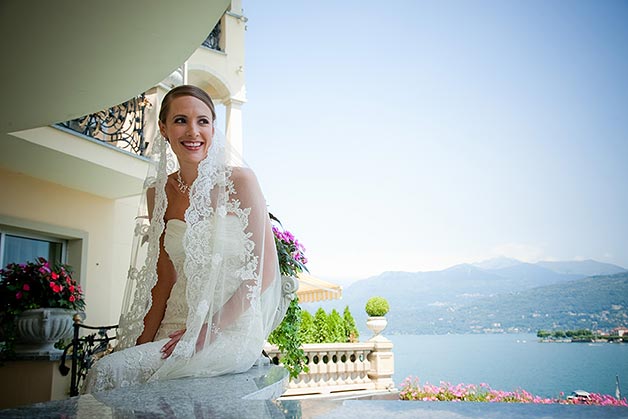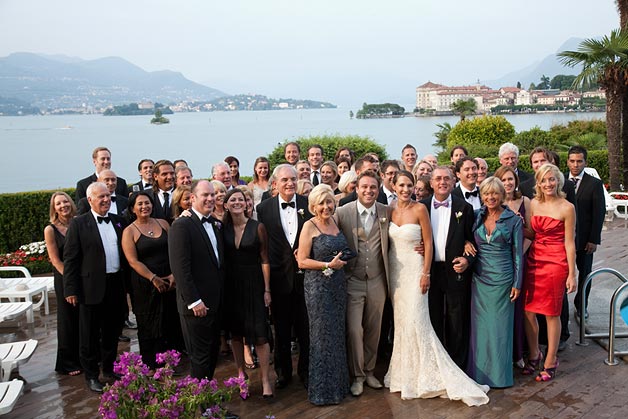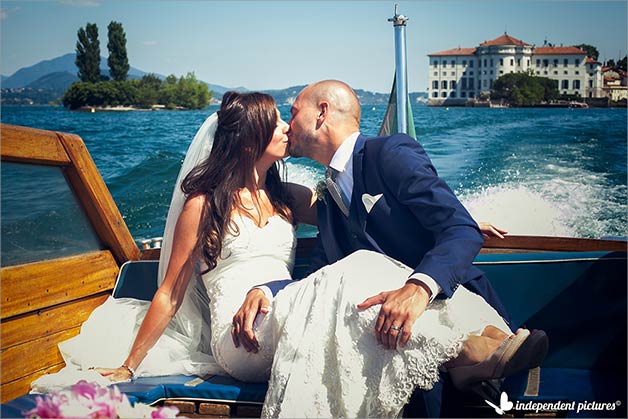 Catholic Wedding on Lake Maggiore
If you are thinking about a Roman Catholic ceremony, getting married on Lake Maggiore can be a great solution! We can suggest some churches that can host your romantic religious ceremony in different areas of this wonderful Lake.
For sure you can opt for the churches located on Fisherman Island or on Isola Bella.
 They are both dedicated to San Vittore and they are incredibly charming. The church on Isola Pescatori is located inside the little fisherman village, very quaint with no lake view, while the baroque church of Isola Bella is located by the shores. We can plan lovely boat trips to reach the churches with a special one for the bride who is going to do her grand entrance!
These are two small churches so they can be ideal for smaller numbers.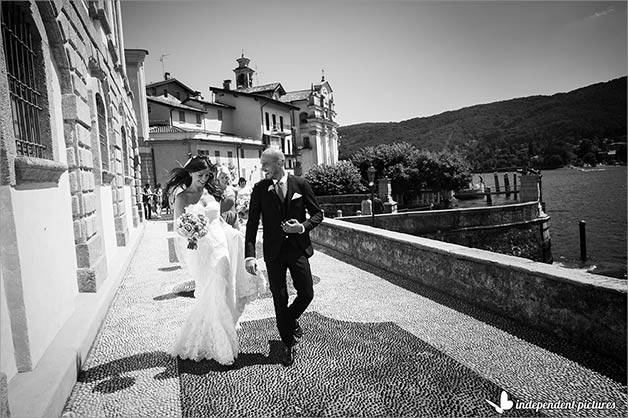 If you are looking for lots of guests we can suggest the church in Lesa not far from Stresa and easily reachable by boat. 
Another solution could be the lovely church in Carciano Stresa not far from Stresa lakeshore with a lovely view over the Lake.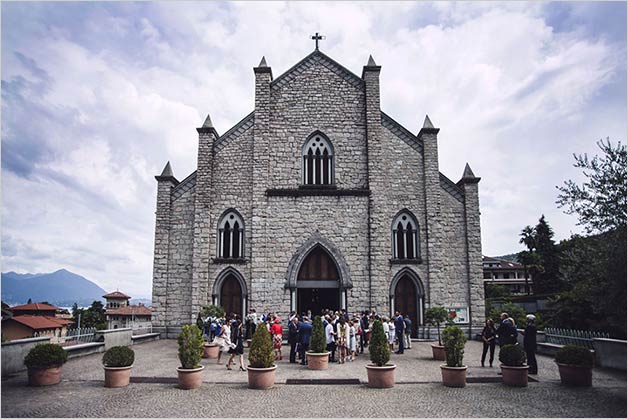 We can also suggest the pretty ancient church in Belgirate or the wonderful complex of churches in Baveno that are located walking distance from two of the top venues for wedding receptions.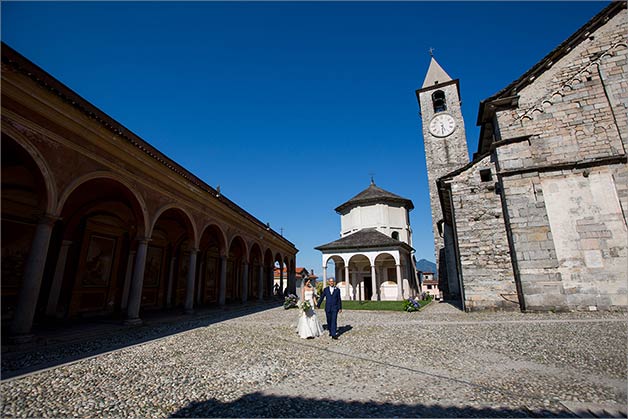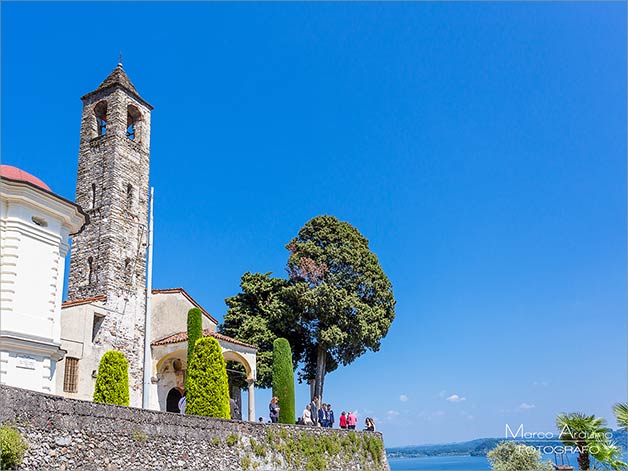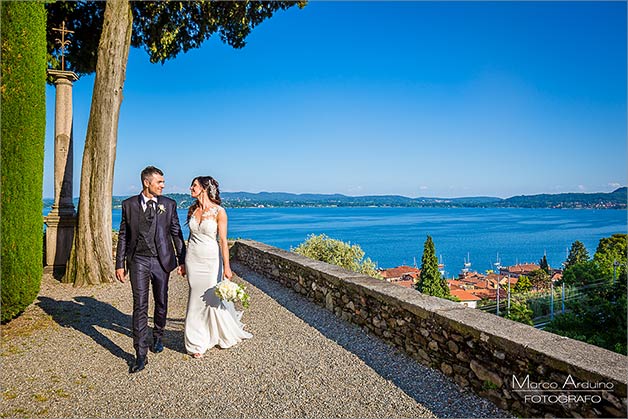 We cannot forget about Sacro Monte di Ghiffa. In this case we will need a van transfer to get here but the trip worths the view. A high point to overlook a wonderful view of waters and majestic mountains: the Alps.

Your wedding on Lake Maggiore will be surely romantic!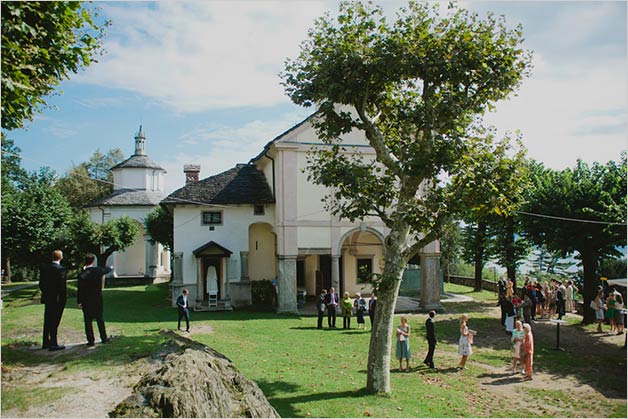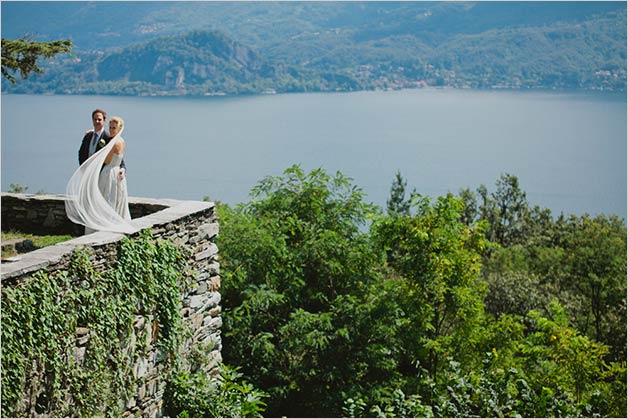 Civil Wedding on Lake Maggiore
Getting married on Lake Maggiore with a legal civil ceremony could be very easy for all couples coming from all over the world. All towns on Lake Maggiore can give you the opportunity to celebrate your civil ceremony in their town hall Baveno, Pallanza, Lesa can host your ceremony indoor in their ceremonies rooms. Stresa can host your civil marriage in the ancient rooms of the Town Hall building. It is located just in front of the main harbor and right in the historical centre of the village.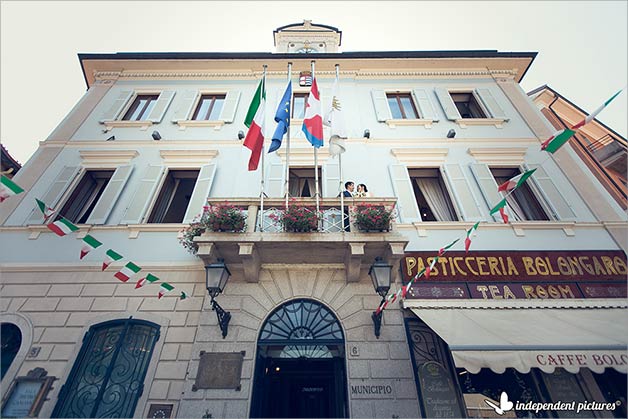 As other alternative Stresa municipality can give you the opportunity to celebrate your legal civil wedding on Pescatori Island. It could be a wonderful occasion to enjoy an amazing tour on a motor boat for you both and your guests. The venue is ideal for small weddings as the room can fit no more than 30 guests.
A good idea for an intimate wedding on Lake Maggiore.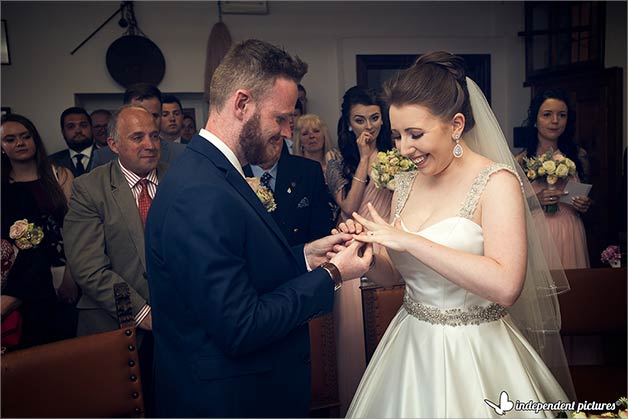 VILLA GIULIA
One of the most stunning venue for a legal civil ceremony is Villa Giulia which is part of Pallanza municipality. It is a wonderful historical villa build back in the beginning of 1900 just on the lake shores. Ceremony can be performed outdoor in the garden overlooking the lake and Borromeo Island or inside its rooms. But there is one option that can be simply breathtaking: celebrate your civil ceremony on the roof top of the villa. Here the panorama is enchanting! Getting married on Lake Maggiore touching the sky!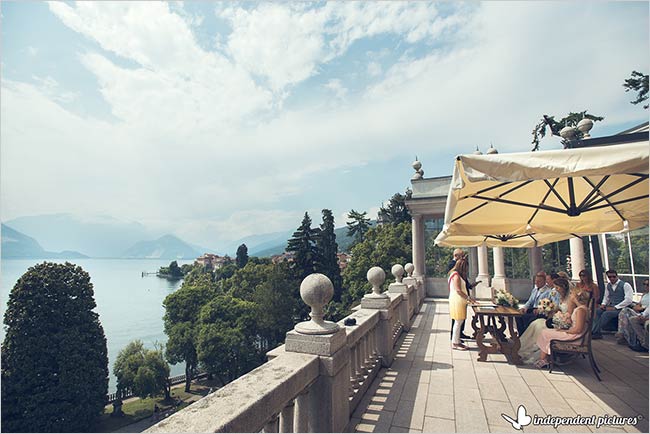 VILLA CLAUDIA
There is also another possibility for a charming legal civil ceremony that needs to be combined to a wedding reception in the same place. Villa Claudia, not far from Stresa, can host a legal civil ceremony and a wedding reception overlooking a stunning view. Transfers will be required here as Villa Claudia is not walking distance from hotels close by.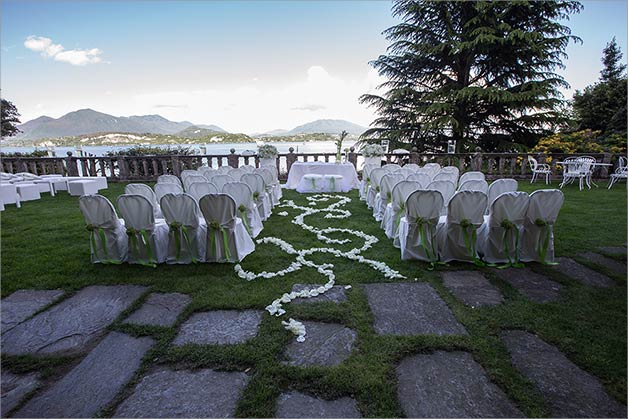 Symbolic blessing on Lake Maggiore
A wedding on Lake Maggiore celebrated with a symbolic blessing can be planned in almost all venues on Lake Maggiore. They all give you the possibility to celebrate your symbolic ceremony on their grounds, gardens, terraces or courtyards. My suggestion is choosing a venue on the shores. This way your guests could enjoy the beauty of the Lake during the ceremony too.
Ceremony, aperitif and reception all in the same place just facing the wonderful view over Borromean Gulf and its Islands. Isn't it a dream?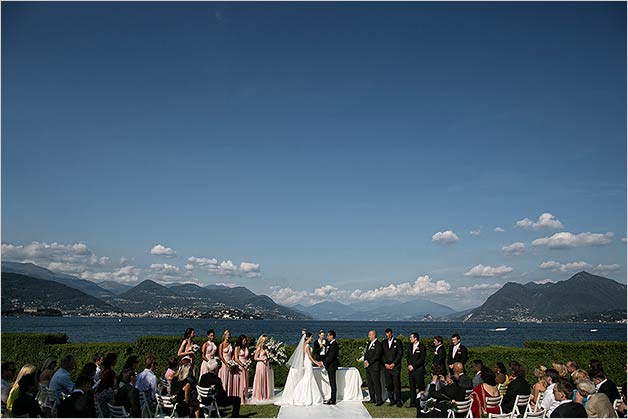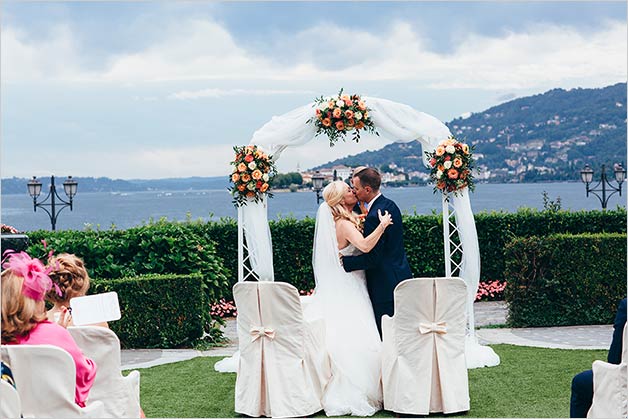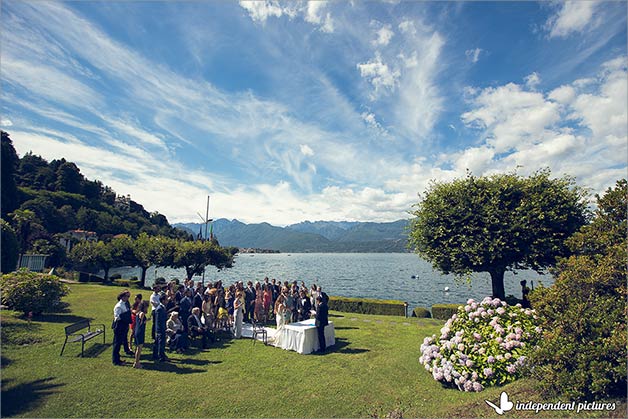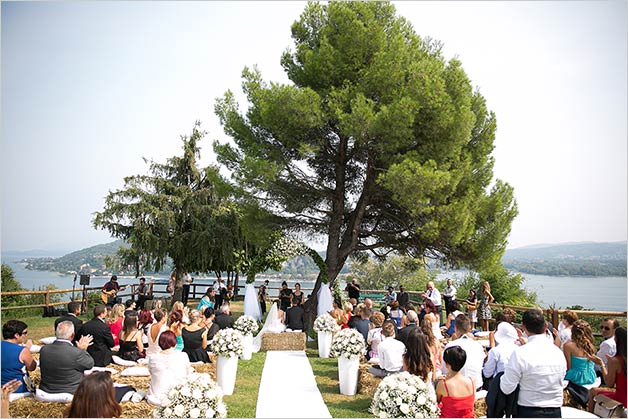 Reception on Lake Maggiore… so many choices!
Getting married on Lake Maggiore could be surely a dream choosing one of the wonderful wedding reception venues we can suggest! Luxury villas, elegant Belle Epoque hotels, traditional restaurants with their terraces on the lake or stunning view. There are many choices for your wedding on Lake Maggiore!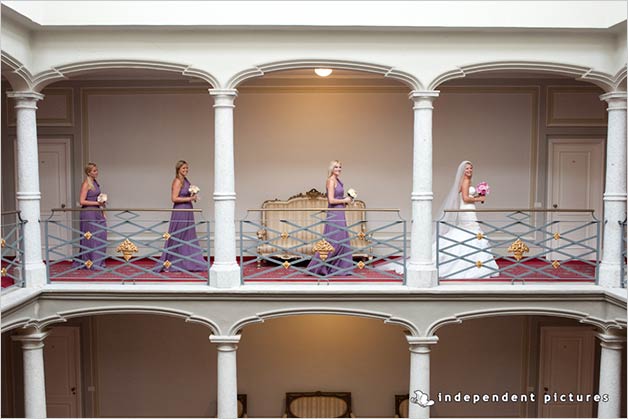 Grand Hotel des Iles Borromées
If you would like to stay in Stresa we can mainly suggest Grand Hotel des Iles Borromées. A leading five stars hotel just facing Borromean Islands. We are not on the shores but the view is spectacular. Not to forget about the rooms inside and the reception room. A triumph of decor, frescoes and golden stuccoes.
The hotel has also two of the most beautiful spot for symbolic ceremonies a special area called Ninfeo dei Continenti and the garden on the shores: stunning!
Each floor of the hotel is an art gallery and here you will really feel like a queen and a king for a day. It is like a royal palace!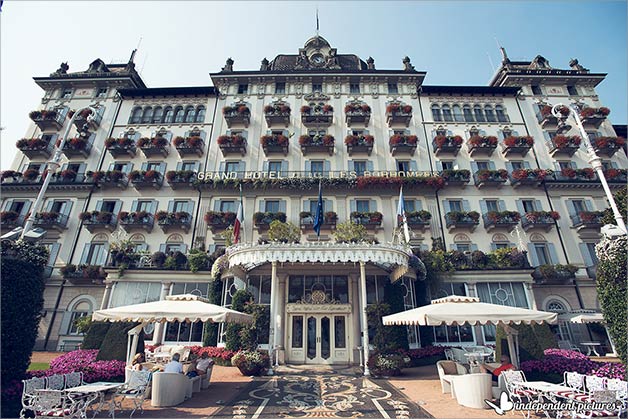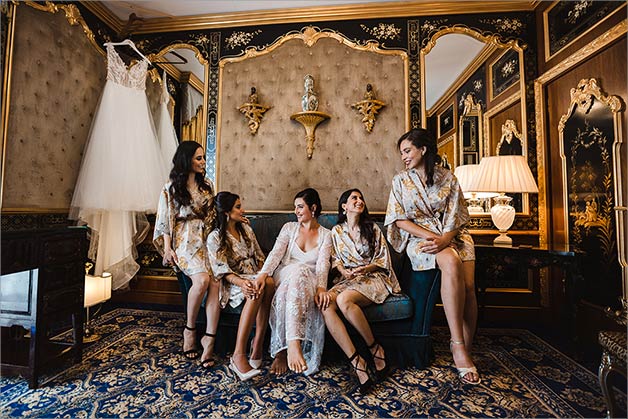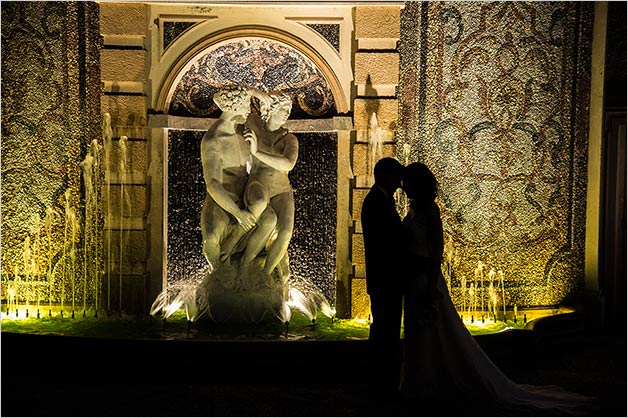 A sky bar on a top terrace of a lovely hotel
If you are planning an intimate wedding on Lake Maggiore we can warmly suggest a special gem in Stresa: a sky bar on a top terrace of a lovely hotel. You can rent the full terrace or a part of it and enjoy a fantastic sunset on a never ending view over Lake Maggiore… once again here you can really touch the sky.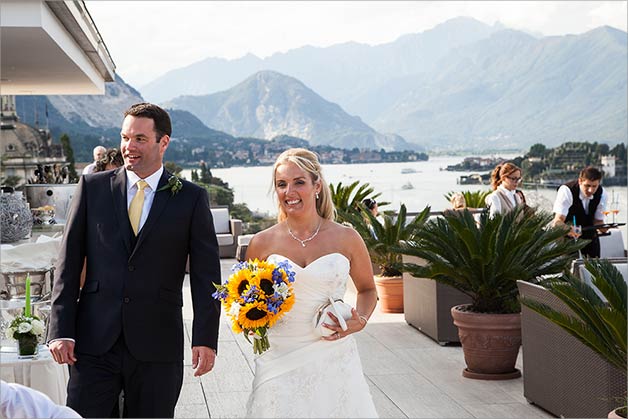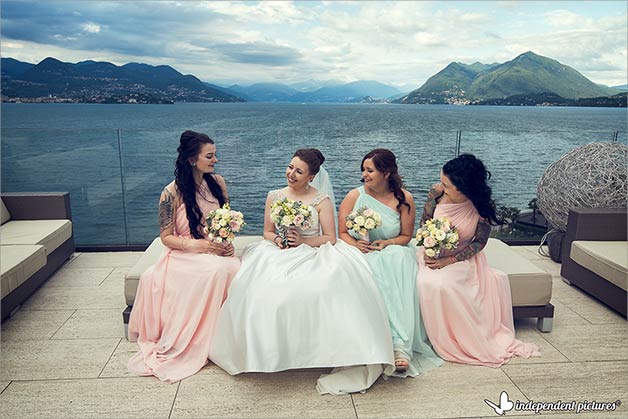 Wedding reception on Borromean Islands
If you want to plan a a wedding on Lake Maggiore with a reception on Borromean Island we need to keep in mind that on Isola Bella and Isola Madre there are not reception venues that can host any reception. We could opt for a wedding on Isola Pescatori instead! It could be a wonderful idea especially if you are keen for a more traditional and quaint reception venue with a wonderful view and tons of fairy lights. There are two lovely restaurants and hotels on the island that can host a romantic wedding reception under the stars.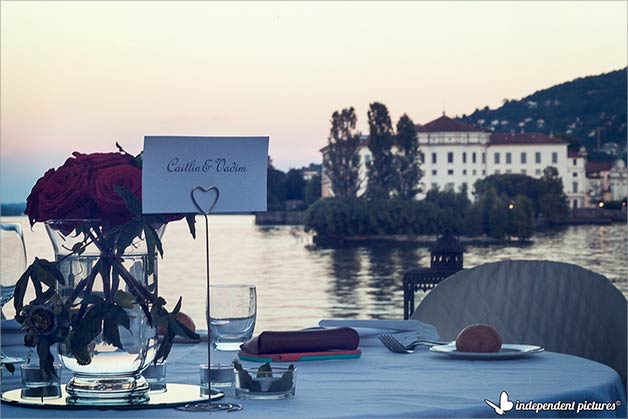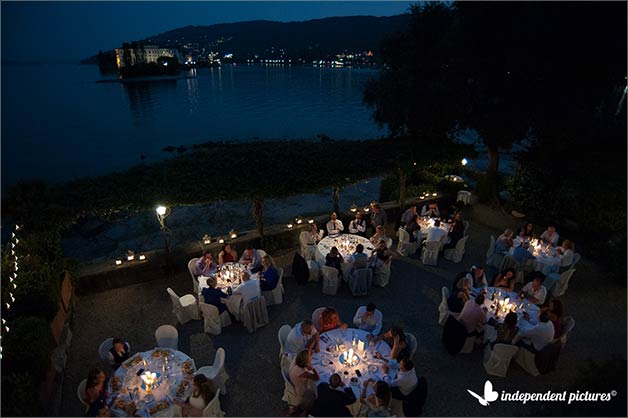 Wedding reception in Baveno
Baveno village has two wonderful hotels on the shores that can host wonderful wedding receptions for your wedding on Lake Maggiore. They are part of the same local chain of hotels owned by one of the most important family on the lake and they are an example of attention for the detail, client caring and welcoming atmosphere. Getting married on Lake Maggiore in one of these hotels cannot be anything else than a success!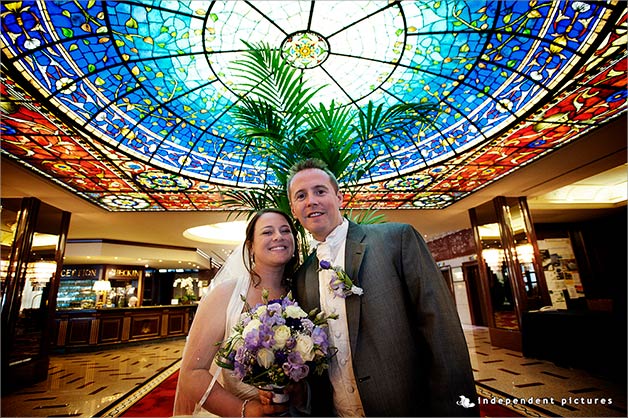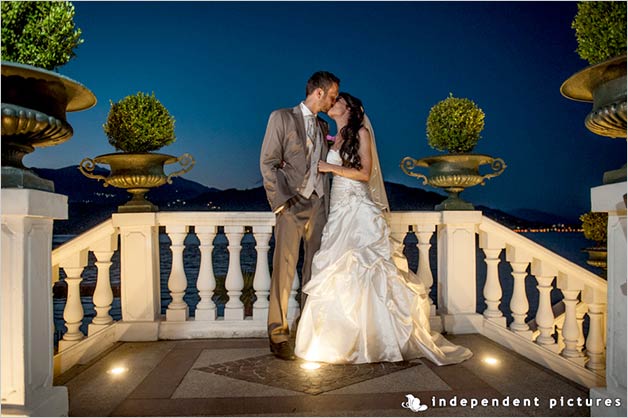 VILLA RUSCONI CLERICI
Another wonderful hotel on the shores of Lake Maggiore is located in Pallanza. It is less popular than the ones in Stresa or Baveno but for sure a wonderful and peaceful wedding venue for a great reception.
If you are not keen for a wedding on lake maggiore with a reception in a hotel we have some villas that can be ideal for you. The top one is for sure Villa Rusconi Clerici. It is located in Pallanza and it is the only one located on the shores on Lake Maggiore. The villa has a wonderful lawn for a romantic symbolic ceremony or welcome aperitif and a wonderful marquee where you can plan your wedding reception still overlooking the perfect view of the lake and Borromean Islands.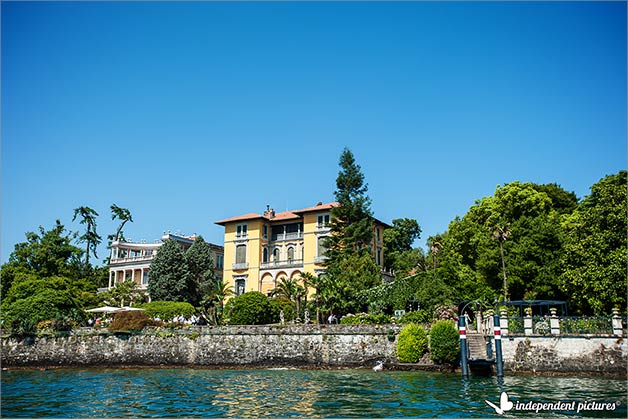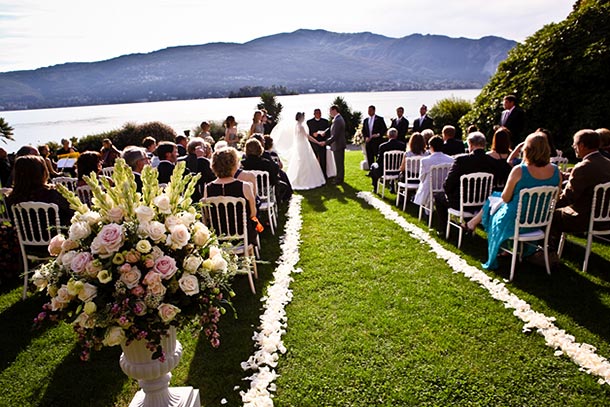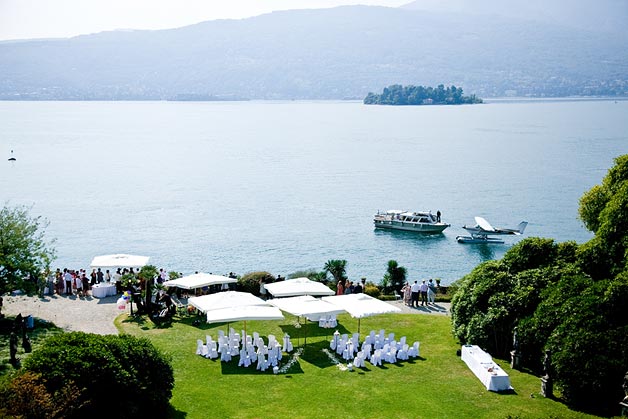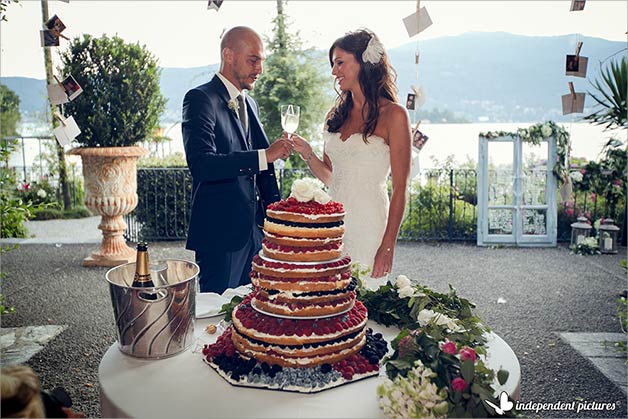 Some great options for a wedding reception with stunning views
There are two other villas that can be a great option for a wedding reception with great views, they are not on the shores but both are incredibly romantic. Some other food for your thoughts for your wedding on Lake Maggiore!

The first one is located in Stresa just walking distance from all hotels in Stresa. It has a wide park with an historical fountain where you can plan your ceremony or aperitif and indoor rooms or a lovely marquee for your wedding reception.

The other possibility is the above mentioned Villa Claudia where you can also plan your legal civil ceremony with aperitif and reception to follow inside the charming and historical rooms or just on the splendid terrace overlooking the lake.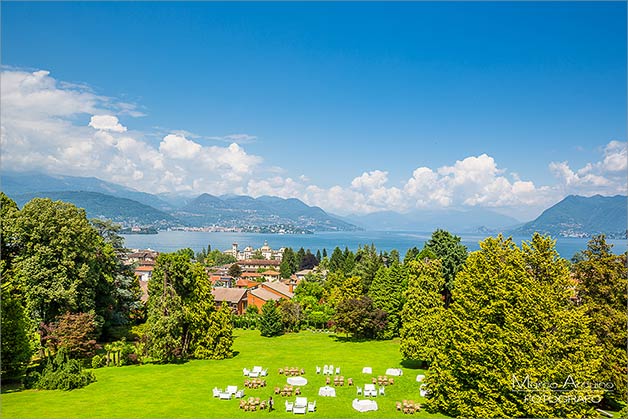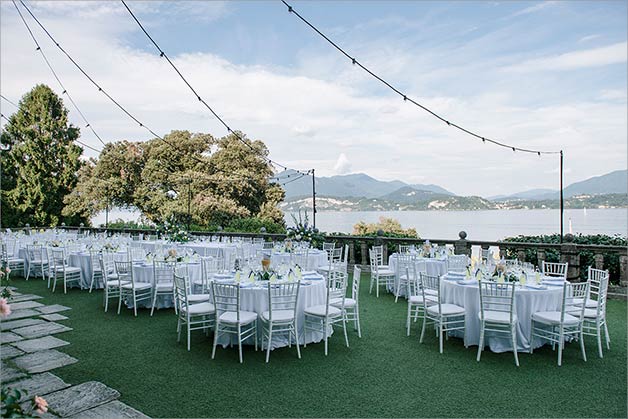 There are also many other hotels that we could suggest in Stresa, Baveno or Pallanza and even other villas that are less famous but still very interesting! Do not hesitate to ask for further information we will be always happy to send new proposals and ideas for your wedding on Lake Maggiore.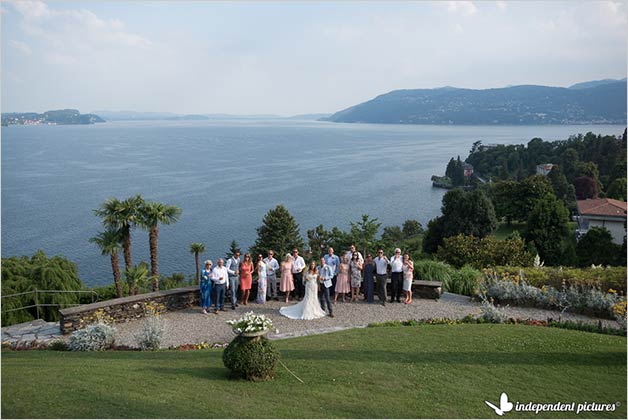 Lombardy side of Lake Maggiore
Last but not least Lombardy side of Lake Maggiore!
We know we have only spoken about Piemonte side so far, which is well known and very appreciated by our brides and grooms for their wedding on Lake Maggiore. But there is another area that can be ready to be discovered and appreciated!

Even if the territory is really different it is a lovely wedding destination to visit. Tourism here is less formal and more casual. You will find many campings, boat rentals, sail schools and water parks. Among the hotels facing the lake or pretty villas with an elegant charm and wonderful parks just on the lake shores. It is perfect for an outdoor reception with maybe spectacular fireworks show at night!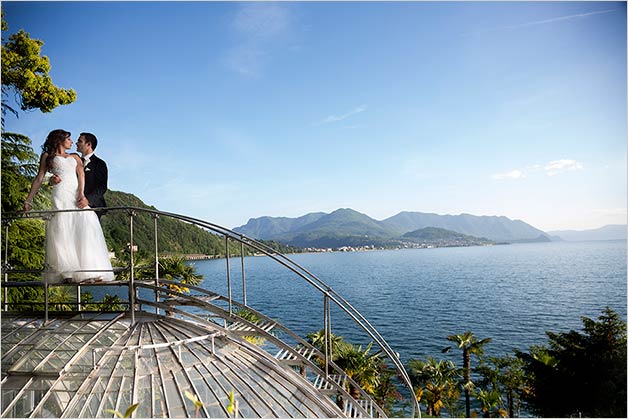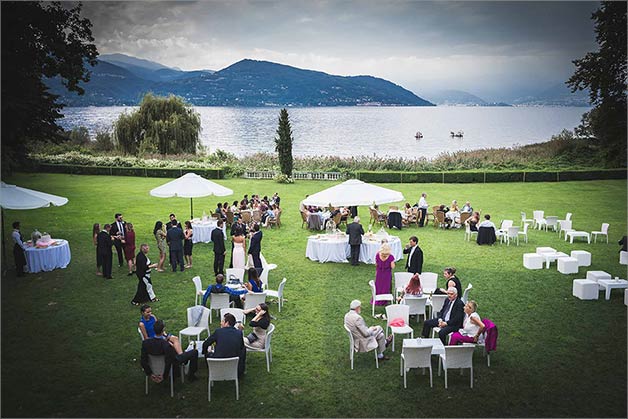 ROCCA DI ANGERA
But the real masterpiece of Lombardy shores of Lake Maggiore is the famous Rocca di Angera. If you are keen for an extra luxury wedding on Lake Maggiore this is the venue! Every lake has its very exclusive (and very expensive) venue we have one here too! Rocca di Angera is located close to Varese and it is really more a castle than a villa. It has wonderful stones walls, amazing terraces overlooking the lake from a different point of view and wonderful park and woods close by. Reaching it is less easy than other venues as we need to plan accurate transfers but nothing serious and nothing that we did not planned before.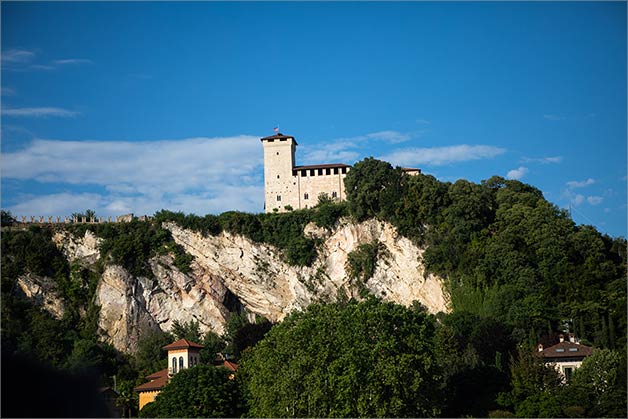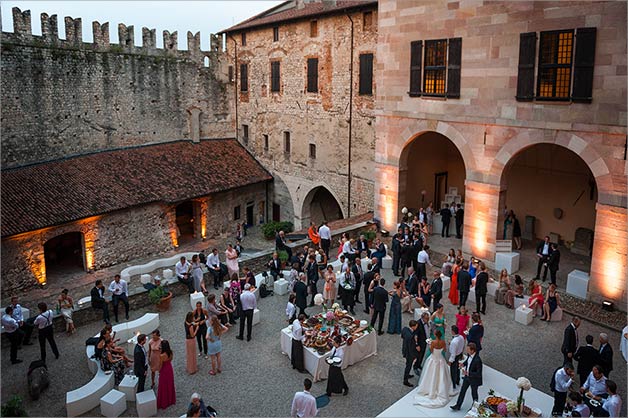 An amazing Italian destination that perfectly blends a mediterranean atmosphere with Alpine landscape
We really hope that we shared our passion and love for this amazing corner of Italian country. The charm and elegance of Belle Epoque style of Lake Maggiore is equal to none.
Getting married on Lake Maggiore could be a fantastic experience! Lake Maggiore is a destination that incorporates many of the Italian charm and style that many couples traveling to Italy are looking for. A wedding on Lake Maggiore could be this and much more! Hotels with amazing views, villas with stunning gardens, ceremonies venues that can leave you speechless and much more to discover for an elegant destination wedding on Northern Italian Lakes.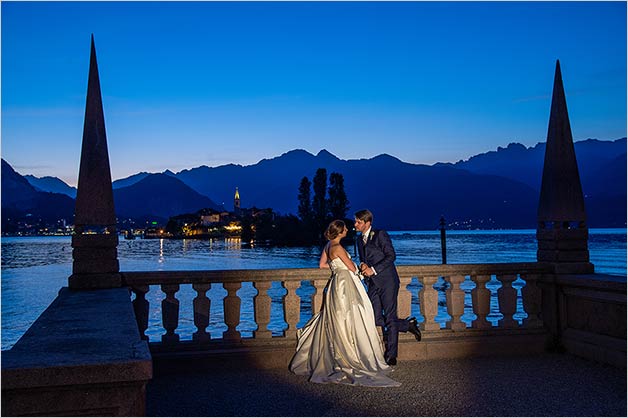 We are sure you will fall in love with this amazing Italian destination that perfectly blends a mediterranean atmosphere with Alpine landscape.
A wedding on Lake Maggiore never disappoints!