ho said that
Lake Maggiore
has only big and grand venues only for big weddings?
 Zoe and Johnathan's
intimate and chic wedding on Pescatori Island
Lake Maggiore shows how we can plan a romantic and intimate wedding in this fantastic destination too.
Zoe and Johnathan are both British, and they fell in love with the vintage chic atmosphere of Lake Maggiore Belle Epoque style.

They wanted an elegant wedding for few guests in a romantic frame.
 As soon as they showed the proposals I had for them, they had no doubts.
Their wedding needed to involve Borromeo Islands, a boat trip and a magic view.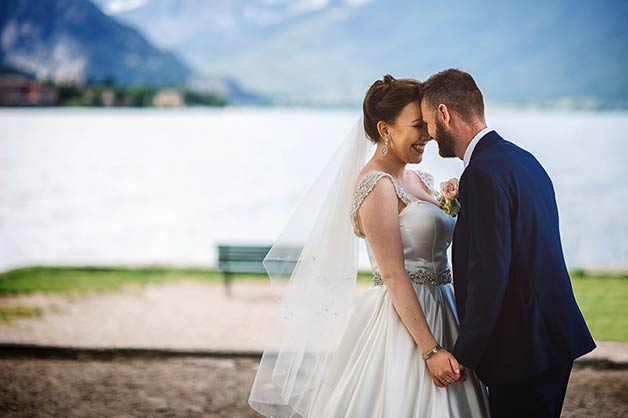 Getting ready at Grand Hotel des Iles Borromées
For the bride's getting ready with her lovely bridesmaids, Zoe chose classy Grand Hotel des Iles Borromées, the historical Belle Epoque hotel in the heart of Stresa.

The Hotel hosted crowned heads, writers, and poets in 1800 and 1900, and it faces Borromeans Islands.
Bridesmaids helped her to get ready with makeup and hair and then get into the dress. The two bridesmaids wore light pink dresses and the maid of honor a light blue one.

Zoe wore a romantic satin dress with sparkling details and also… pockets! We all loved her style.

For her bridal bouquet, she chose a mix of light pink English roses and greenery.

The romantic style was guaranteed for a chic wedding on Pescatori Island Lake Maggiore.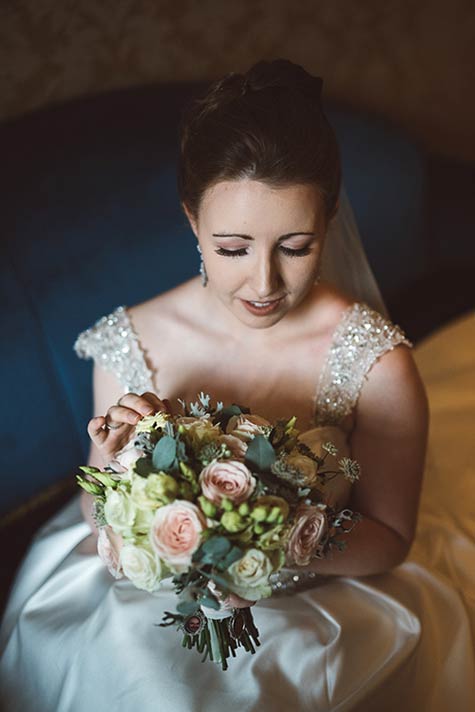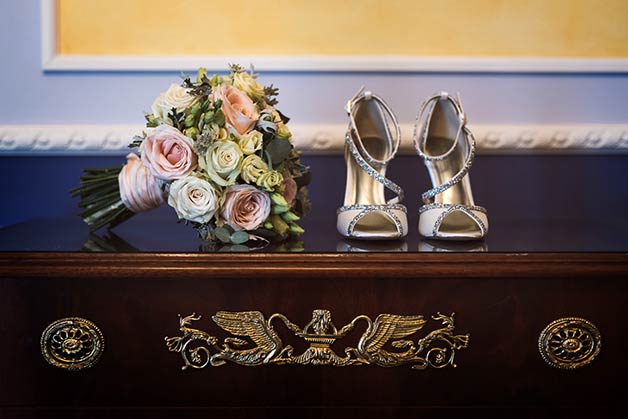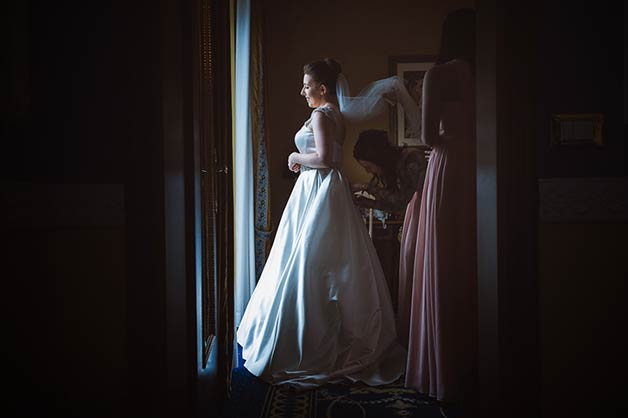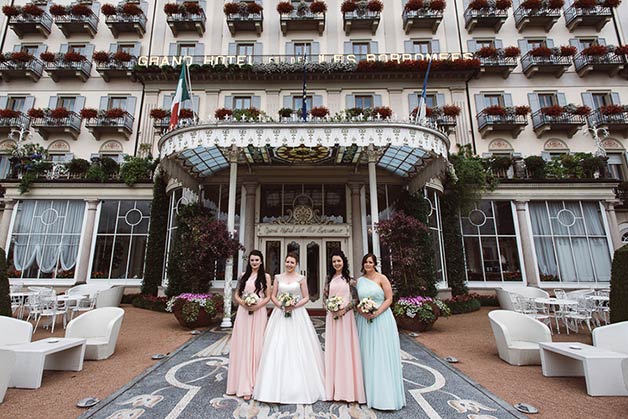 Legal civil ceremony on Pescatori Island
Once ready, the bride's father, bridesmaids, and bride Zoe reached the boat waiting for them at Hotel's dock.

The groom Johnathan and all guests were waiting for them already on Pescatori Island.

The bride arrived at them by boat.

A legal civil ceremony can be performed in a lovely ancient fisherman house owned by the municipality of Stresa. Mayor and his interpreter performed a touching ceremony.

The town hall on Isola Pescatori allows legal civil ceremonies for small groups to fit up to a maximum of 35 guests.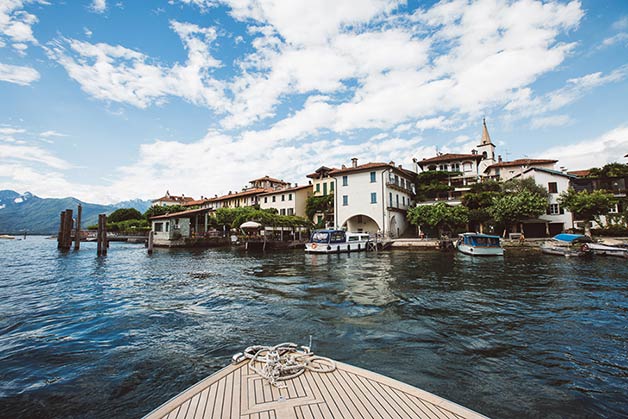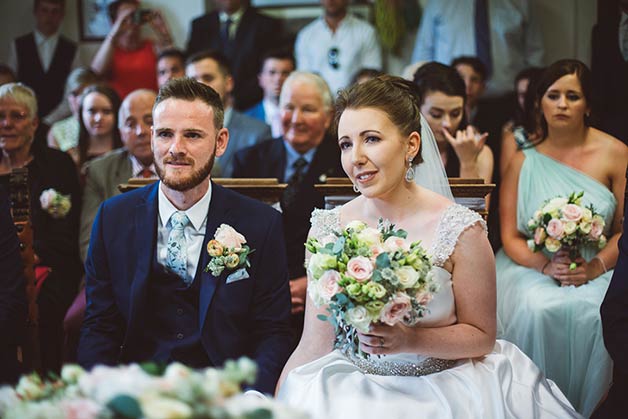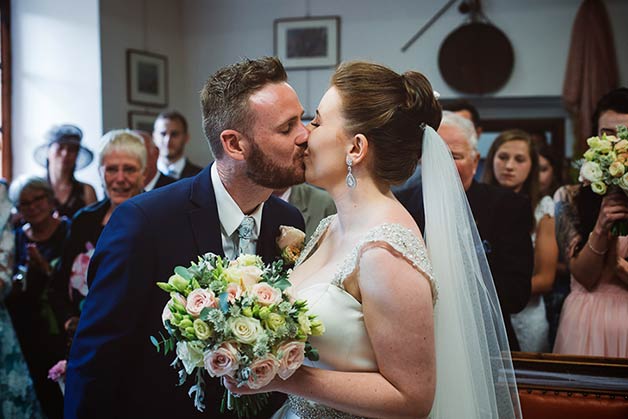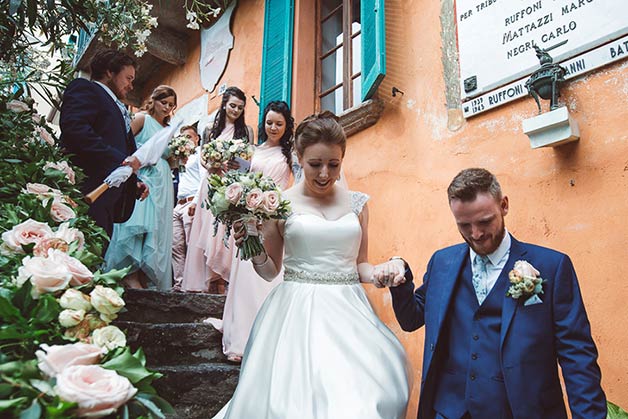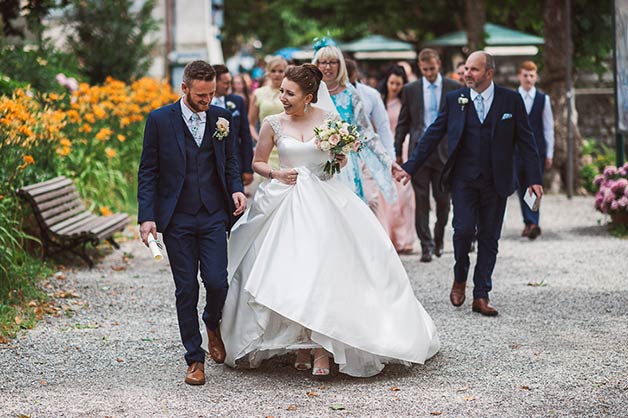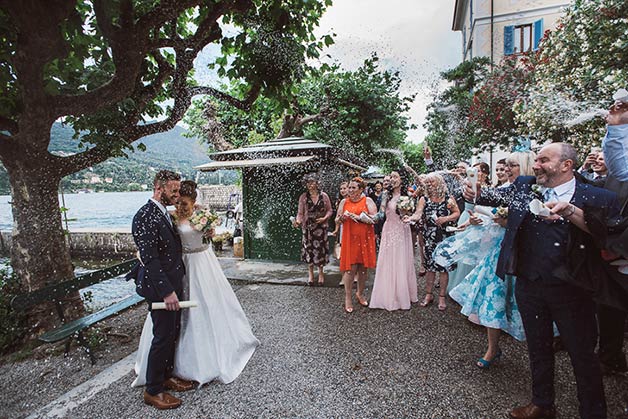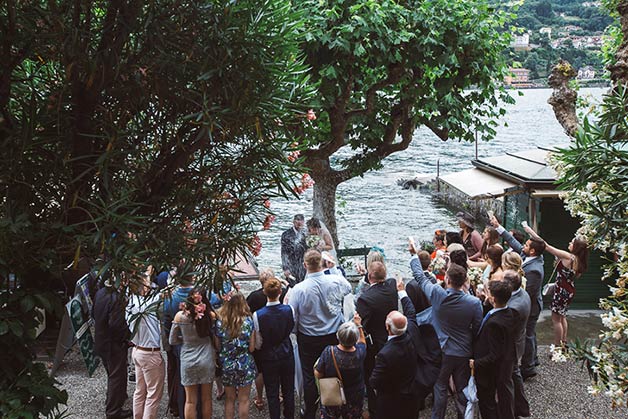 Wedding Photoshoot on Pescatori Island
After the ceremony and the traditional rice trowing, Zoe and Johnathan spent some time alone to get some fantastic photos with Lake Maggiore and the Alps' backdrop. They walked along the little roads of Pescatori island.

The small groups of guests waited for them, sipping a nice prosecco in a local bar on the island.

Independent Pictures photographers took the lovely photos of the day you can see here of a chic wedding on Pescatori island Lake Maggiore.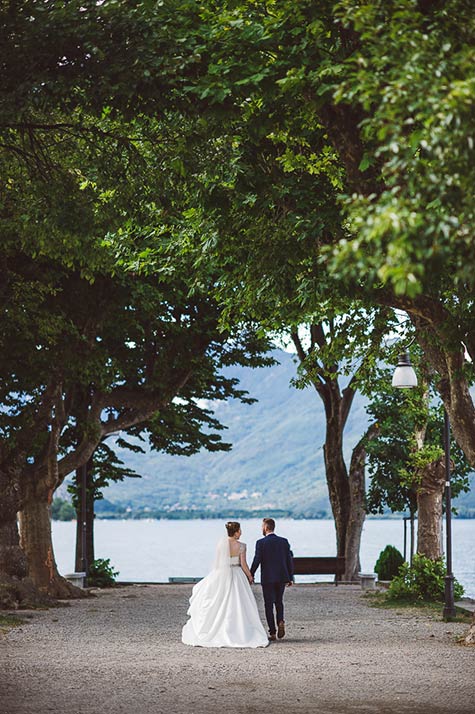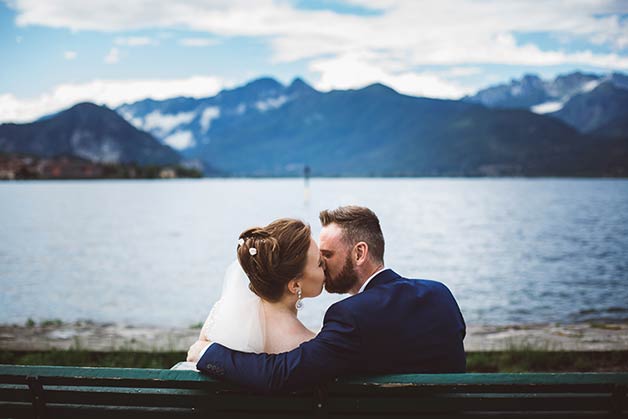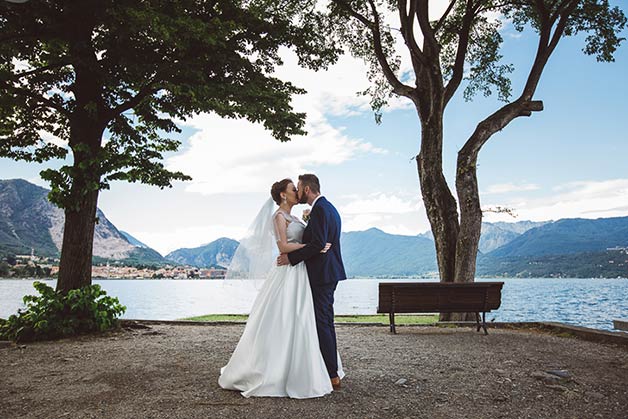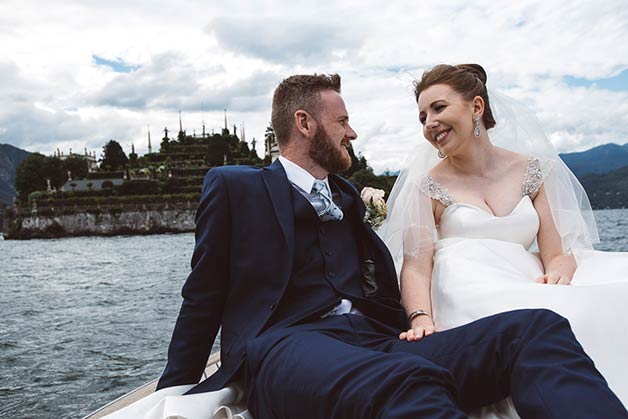 Chic wedding on Pescatori Island: a wedding reception with a view on a rooftop venue
The group took a trip back by boat to reach Stresa back again and then up to a beautiful roof venue in one of Stresa's most beautiful hotels.

The Hotel we are talking about has an impressive terrace on the 7th floor that can host romantic and intimate receptions.

The venue is often used for cocktails and day-day before or day-after events from our couples. Still, Zoe and Johnathan loved it so much that they wanted to have their reception up there.
The reception tables were embellished by pretty centerpieces made with small roses, hydrangeas, lisianthus, some candles in birdcages and simple, elegant wedding stationery.
I loved the dreamy atmosphere we created for them!

The cake was all chocolate with two figurines on top representing the bride and groom and many flowers around it. It was beautiful and delicious.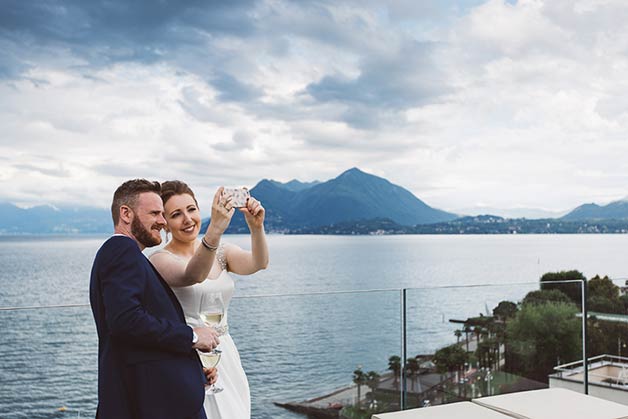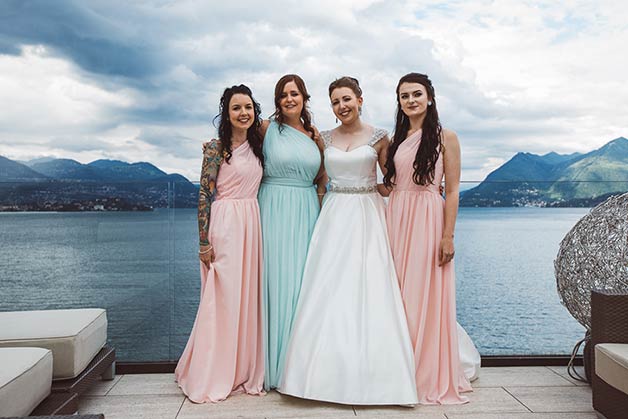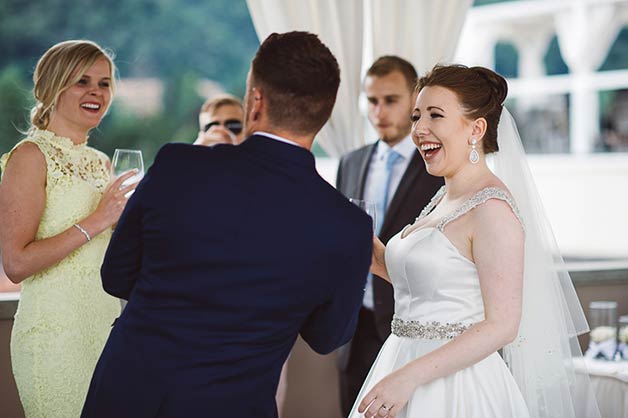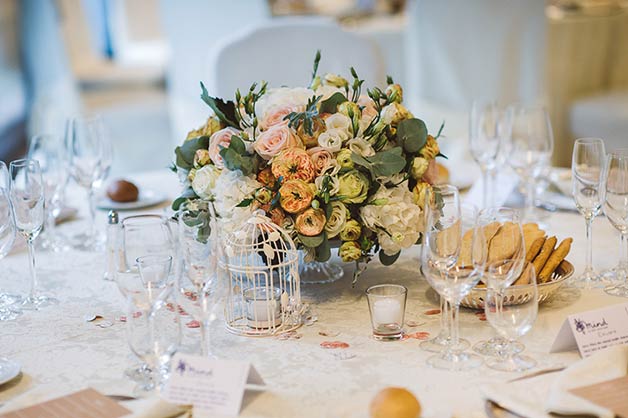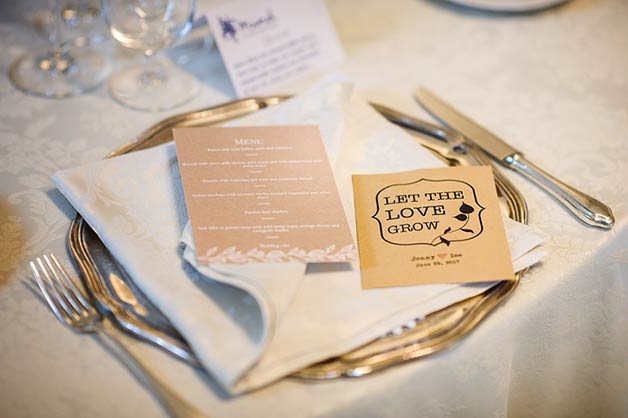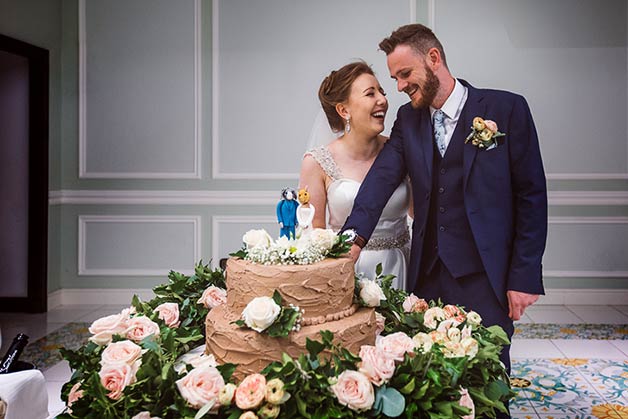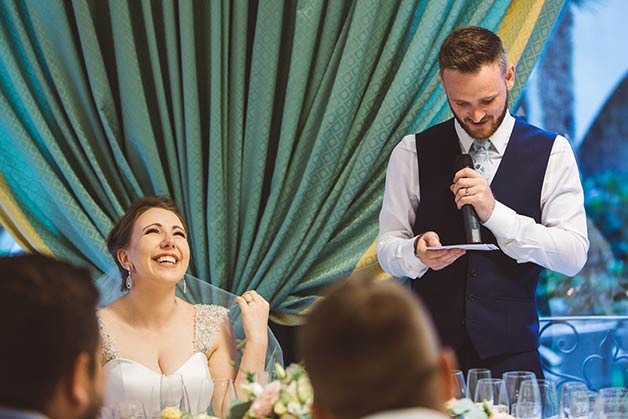 Some dances after the cake and a fantastic time on the terrace to enjoy a fantastic night view of Lake Maggiore.
The view was stunning, and the photos at sunset and at night are incredible
. Have a look at them!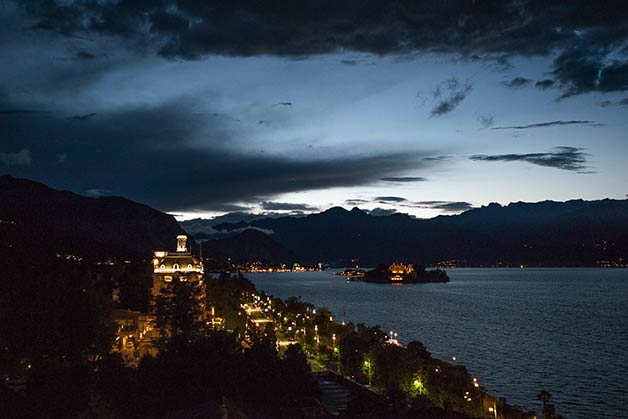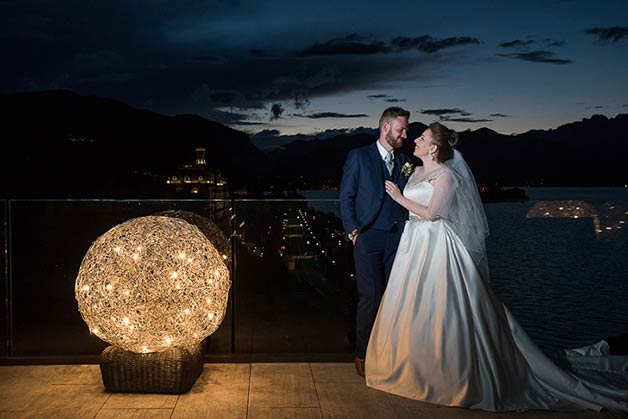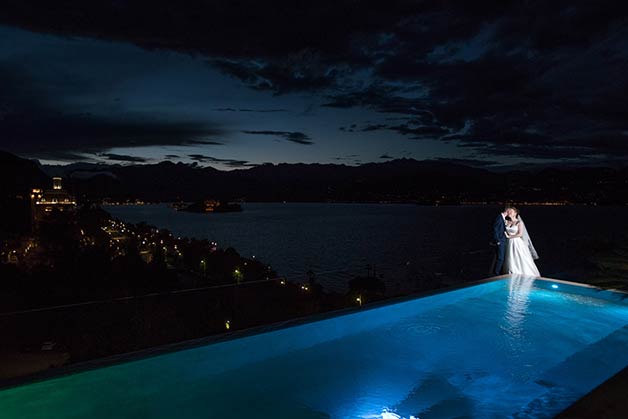 That was perfect! A chic wedding on Pescatori Island Lake Maggiore with a reception on a rooftop terrace is more than a dream!