ake Como is a small world-famous jewel of splendor, with an eternal beauty appreciated by many VIPs. For years now,
Lake Como
has served as an excellent wedding destination for famous couples!

So if you really want to feel like a queen and a king for a day, Lake Como is the perfect destination for you. You can get inspired by a
VIP Wedding on Lake Como
and create your own fantastic destination
wedding in Italy
.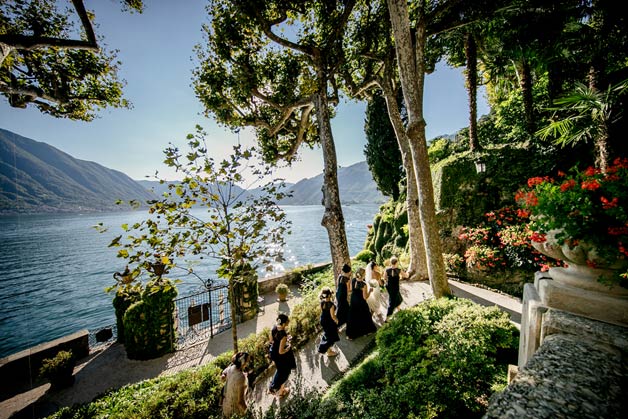 John Legend's VIP Wedding on Lake Como
To start with a major one, the American singer John Legend and the supermodel Chrissy Teigen got married in the land that first saw their love blossom, and in that same location. The wedding took place at Villa Pizzo, where they first fell in love. Chrissy wore a total of three Vera Wang dresses on her big day. She revealed that she couldn't stop buying Vera Wang's gowns!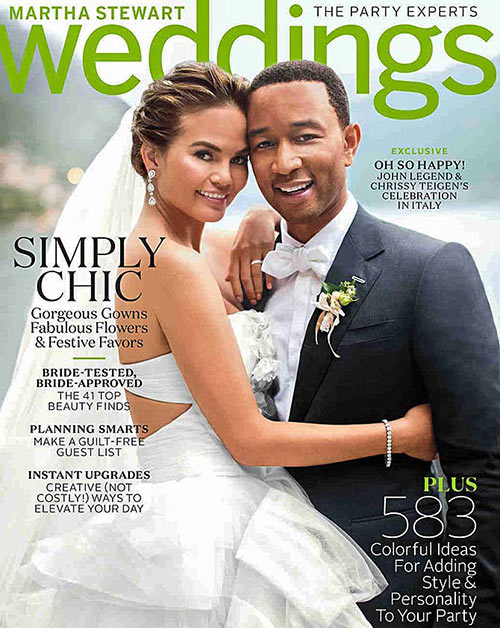 Emily Blunt and John's Krasinski VIP Wedding at Villa d'Este
The American Hollywood stars, Emily Blunt and John Krasinski, a couple in private and working life, said Yes, surrounded by Lake Como's waters, in the unique historical luxury hotel Villa d'Este, a beauty for the eyes but also the heart.

Villa d'Este is one of our couple's favorite venue to have a VIP wedding on Lake Como.

Their guests included Matt Damon and his wife Luciana, Meryl Streep and David Schwimmer. The bride wore a Marchesa Bridal sweetheart draped wedding gown.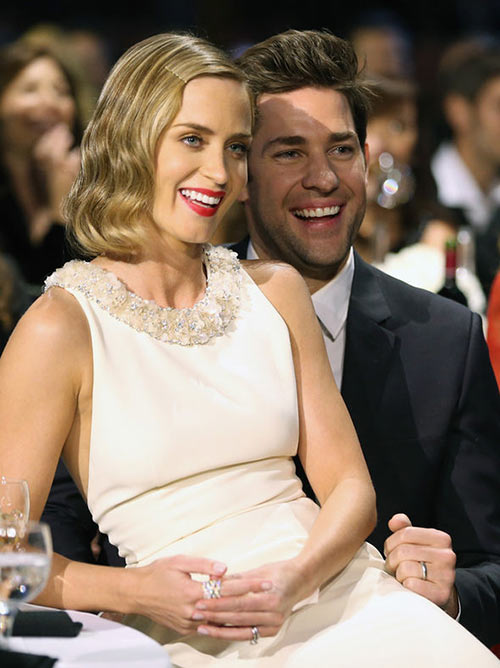 Ranveer Singh and Deepika Padukone's Indian Wedding at Villa del Balbianello
And talking about the big screen, Ranveer Singh and Deepika Padukone, the Bollywood couple of the moment, chose to celebrate their VIP wedding on Lake Como.
For two days, Villa del Balbianello has been transformed into an Indian magical place.
The two actors maintained the tradition of the double celebration with the famous exchange of garlands. 
Lake Como venues can host wonderful Indian weddings too.
Villa del Balbianello is wide enough to host a big group and very romantic to host smaller elopes.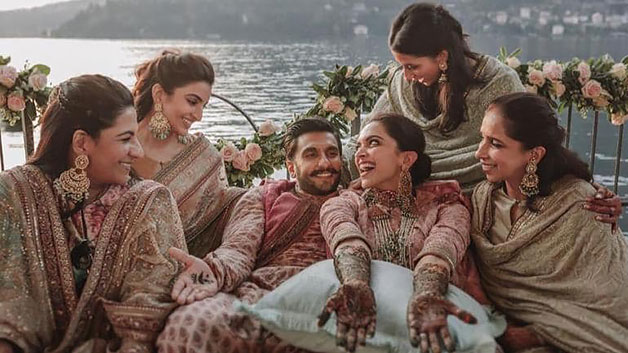 Spotify's Daniel Ek's wedding at Hotel Il Sereno on Lake Como
The founder of Spotify, the world's most popular music streaming app, Daniel Ek married Sofia Levander in the prestigious Villa Pliniana, which hosted the morning's intimate ceremony. For them, too, Lake Como was the privileged background of romantic photos on their special day.
The 33-year-old and his bride, later on, celebrated at the 5-star luxury hotel Il Sereno, filled with music and guests for the exclusive reception. Among their special guests, another great web entrepreneur: Mark Zuckerberg, the young founder of Facebook. At the end of the evening, Lake Como's waters lit up with a thousand colors with the fireworks. A real Vip Wedding on Lake Como!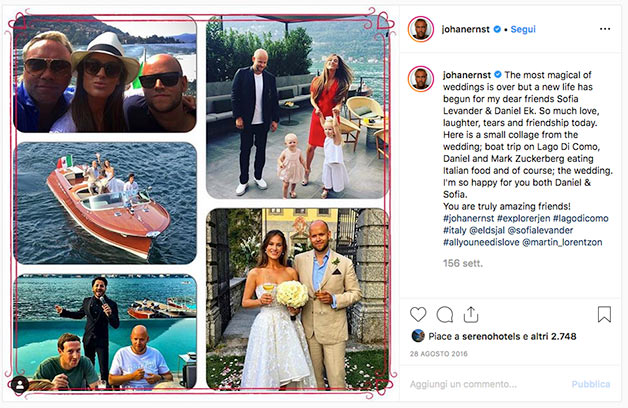 Martine McCutcheon and Jack McManus's wedding at Villa del Balbianello
Another famous couple? The two English songwriters Martine McCutcheon and Jack McManus tied the knot at Villa del Balbianello, the splendid ancient Villa with a 360° view of the whole of Lake Como. Martine wore a fantastic vintage piece for the occasion, an amber lace wedding dress that made her the princess of the day.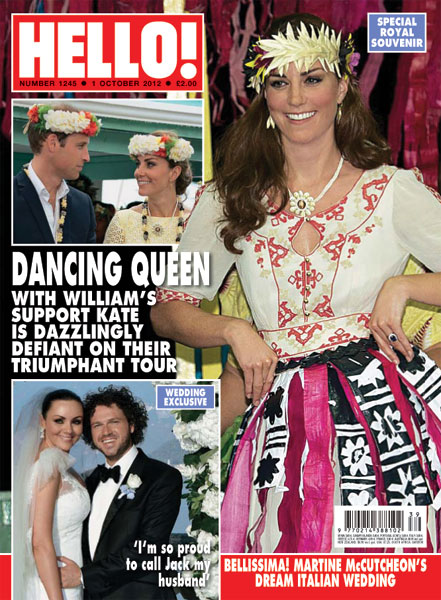 Villa Balbiano and Elettra Lamborghini's recent Wedding
And the wedding of 2020 has been at Villa Balbiano between Elettra Lamborghini and her boyfriend, Nick van de Wall, known as Dj Afrojack, with an intimate group of guests. The 26-year-old artist, the heiress nephew of Ferruccio Lamborghini, boasted three fabulous wedding dresses! After the ceremony, they enjoyed a late-night party and fireworks, with Giusy Ferreri entertaining.
Elettra Lamborghini surely knows how to throw a VIP wedding on Lake Como!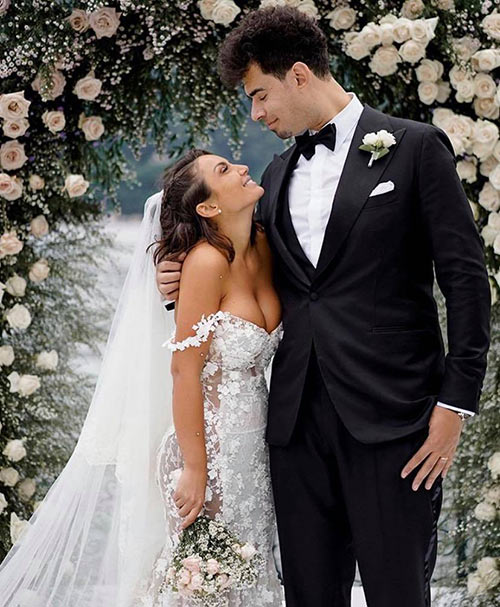 From East to West, Bollywood or American stars, singers, songwriters, VIPs from all over fly to the small pearl in northern Italy to live their special day: saying Yes in front of the magical waters of Lake Como. John Legend and Emily Blunt, to tell just a couple of super famous names!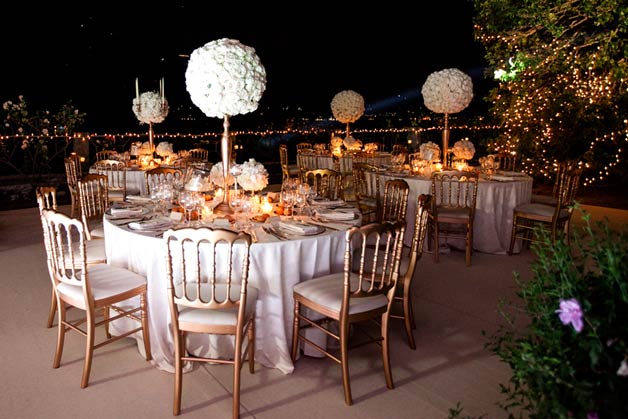 Many very famous people chose Lake Como for their special day, the magical luxury place where you can feel like a star for a day! And you?
Would you love to feel like a VIP, too, choosing one of these enchanting venues for a luxury Italian Wedding?