f you are looking for a
romantic elope on Lake Garda
, we highly recommend Isola del Garda. Its beauty and the breathtaking view over the lake are absolutely an unforgettable frame for your special day.
We are happy to suggest you a special package
Elope at the Island
so you can easily enjoy your stress-free experience
.
Before we show you the specific proposal, have a look at some essential details.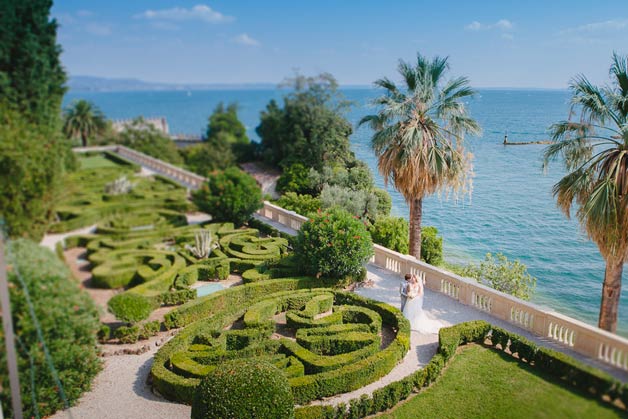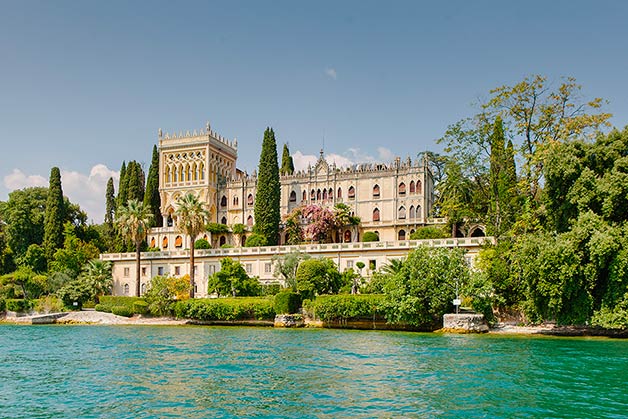 Where the ceremony can take place?
Isola del Garda is a private island located in the western part of the lake. There aren't public boats to reach it, but it's necessary to rent a private boat.

Your special elope on Lake Garda will be very intimate and personal for sure!
The island features a lovely neo-gothic style villa with a terrace overlooking Lake Garda. It is just here that we can plan for you your intimate wedding ceremony.
Around the villa, there is a vast garden with beautiful plants and trees. They make the venue ideal for your wedding photos. You will get in your shots the most beautiful corners of the island, enjoying the view over the lake.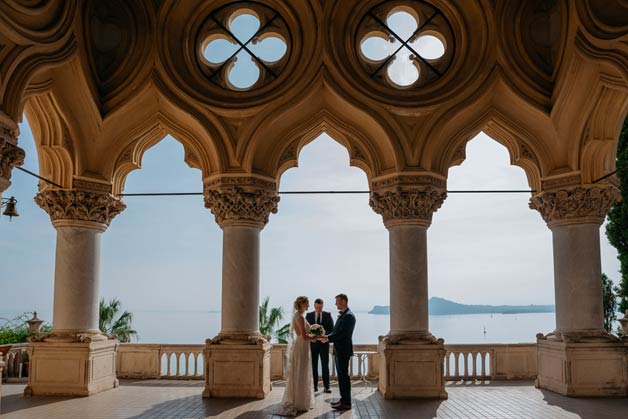 A SPECIAL ELOPE AT ISOLA DEL GARDA
What kind of ceremony the can host
The island can host a symbolic or a civil ceremony. What's the difference? 
Your special elope on at Isola del Garda can be as you prefer!
A symbolic ceremony has no legal value. This means that we will provide a symbolic celebrant who can perform the ceremony in your language. We can totally personalize your ceremony text. My advice is to write your personal vows as they can really make your ceremony more special and unique.
A symbolic wedding ceremony is not binding because you have no paperwork to organize. You don't need to arrive on Lake Garda in advance.
A civil ceremony has legal value. This means there will a municipality delegate celebrating your ceremony in the Italian language. At the same time, an interpreter will translate step by step. In this case, the ceremony has an official text, and we can't change it. However, we can add readings or your personal vows. You need to provide the required paperwork to get married in Italy. You also need to arrive at the lake within two working days before your wedding.

We can help you with all the paperwork procedures, do not worry!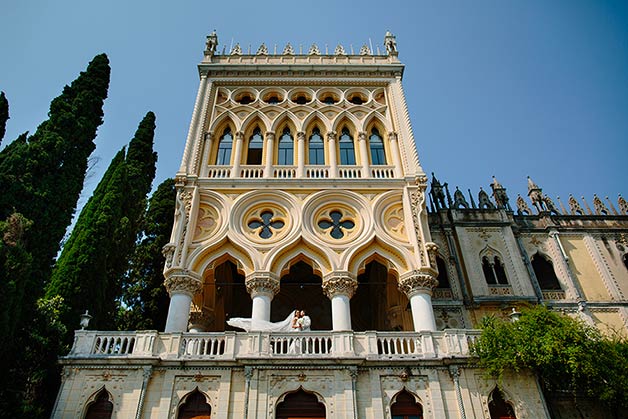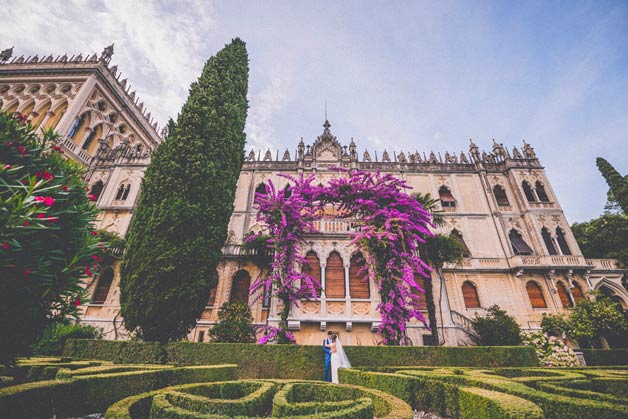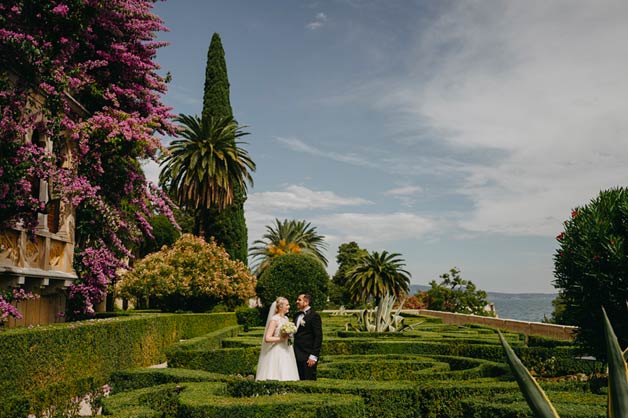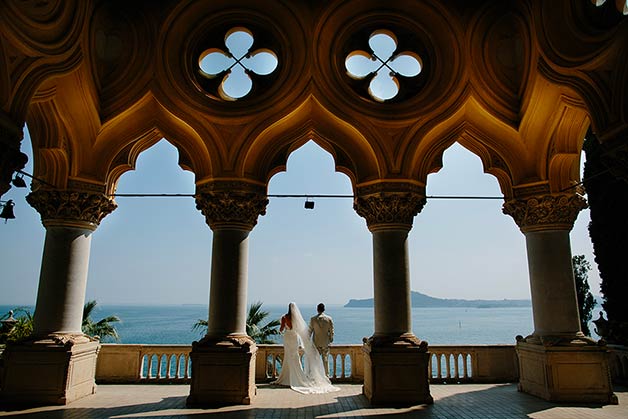 Elope at Isola del Garda: our package just two of you
WEDDING TIMING

2,30-4,30pm – getting ready
5:00pm – take the boat in Salò village
5:15pm – arrive at the island
5:20pm – symbolic ceremony
5:40pm – welcome drink with canapés
6:00pm – photo shooting around the island
7:15pm – leave the island by boat
7:30pm – arrive at the pier in Salò village

WHERE YOU SHOULD BOOK YOUR ACCOMMODATION
The pier where you can take the boat is located in Salò village, so you should set your accommodation in Salò or in the surrounding.

PACKAGE – SERVICES INCLUDED
Rental fee Island until a maximum of 2 hours
Symbolic Officiant
Welcome Drink and Canapés after the ceremony
Boat transfer round trip
Bridal Bouquet with roses
Groom Buttonhole with roses
Photographer until 5 hours coverage
Assistance planning
Assistance choice accommodation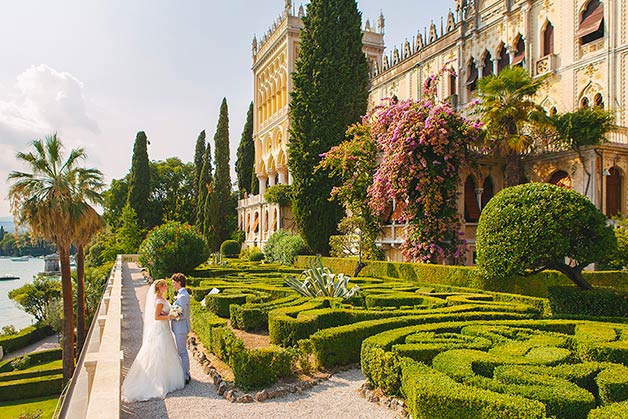 If you are looking for a romantic elope at Isola del Garda do not hesitate to ask for further information and ideas!