eeting Lauren and Isaac on
Lake Garda
was beautiful! Last October, they flew to Italy for their romantic elope in fall on Lake Garda. They chose for their special day
Isola del Garda
. They were so excited, mainly because they never have seen the lake and the wedding venue before. It was a day with many surprises.
They spent their Italian days in Salò. It is one of the most lovely villages on the East side of Lake Garda. The weather conditions were perfect. We had beautiful sun and the intimate atmosphere of the lake in October. Everything was exceptional for an Elope in Fall on Lake Garda.
After their romantic wedding ceremony on Isola del Garda, they enjoyed a delicious dinner in a Michelin star restaurant. They tasted Italian food and local wines.
Thanks to Alessandro Roncaglione photographer. He took these fantastic photos of this special day!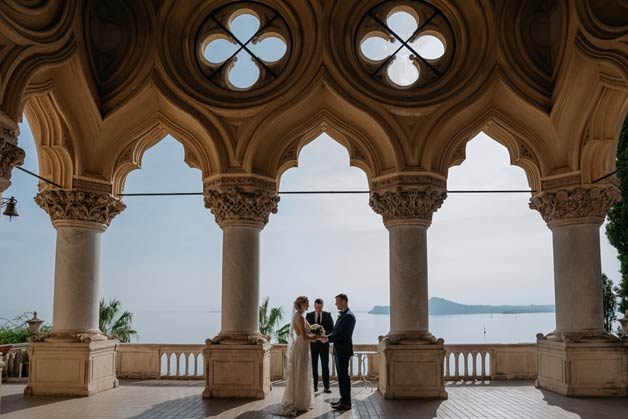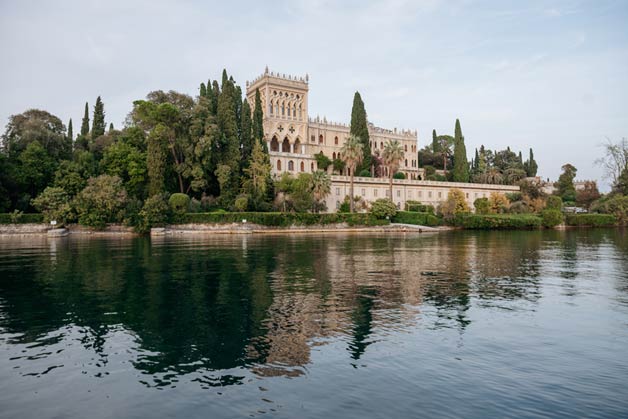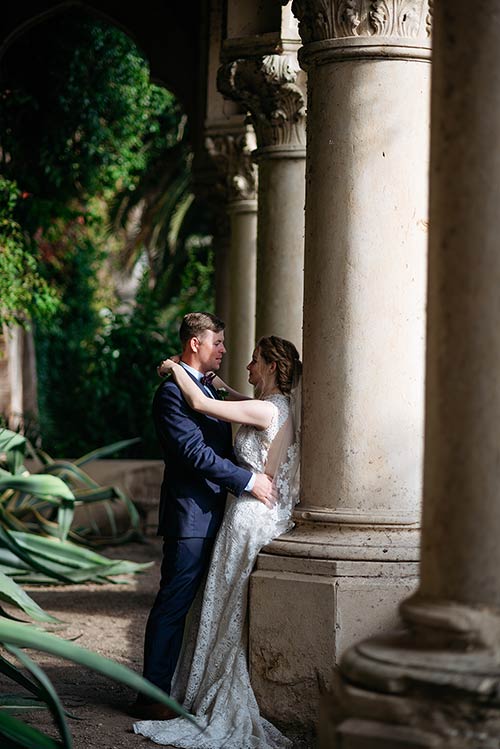 Getting ready in Salò village on Lake Garda
Lauren and Isaac chose a lovely hotel in the heart of Salò village. While Lauren got ready in the room, Isaac took the boat and reached Isola del Garda. He waited for the bride on the fantastic terrace of the Venetian neo-gothic style villa.
 The perfect setting for an Elope in Fall on Lake Garda.
The soft colors of the bouquet perfectly matched bridal blue shoes and bridal dress.
When Lauren was ready, she reached the pier by a pleasant walk along the lakeshore. Then she took the boat and got to the island!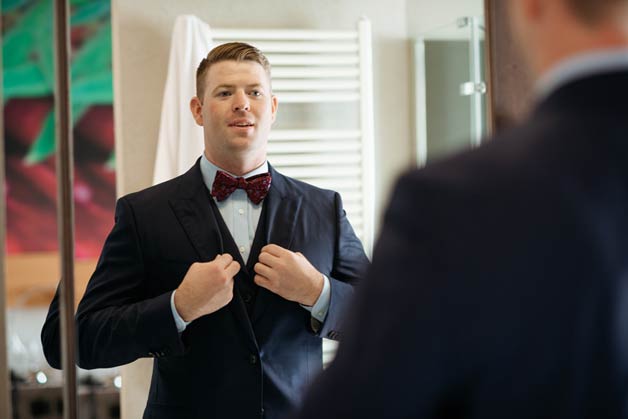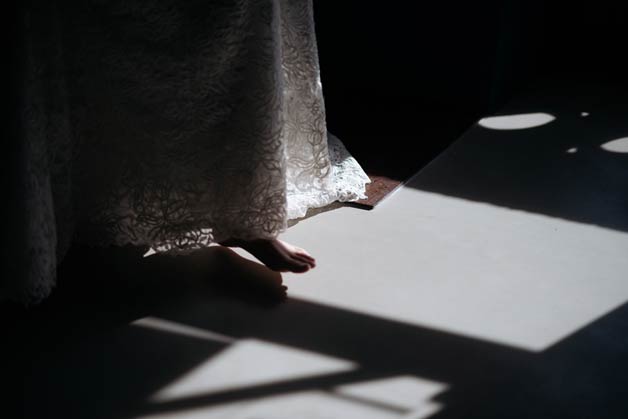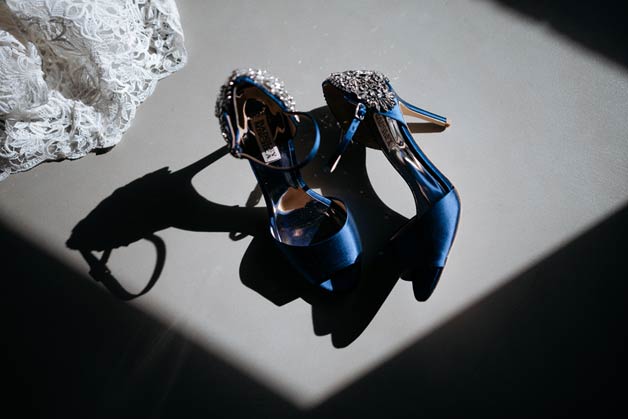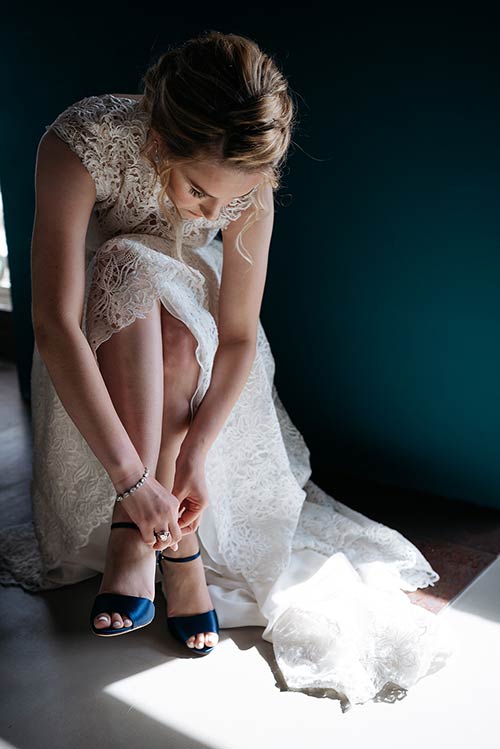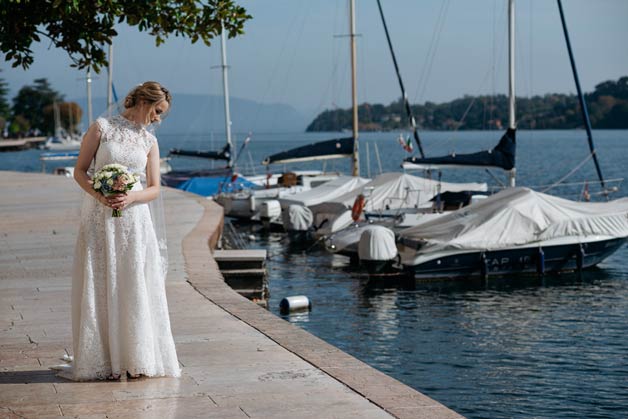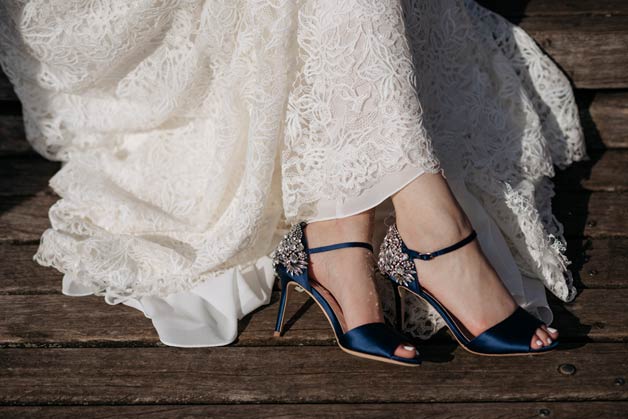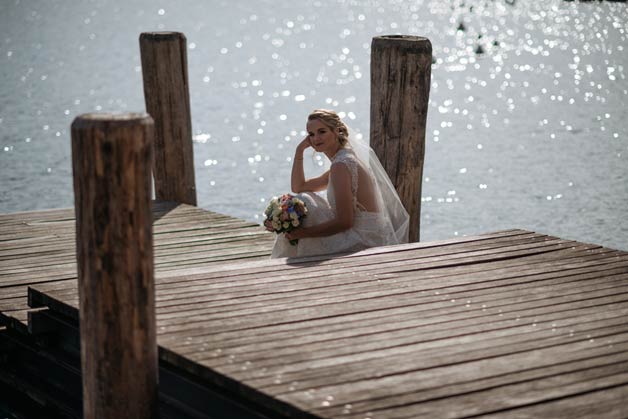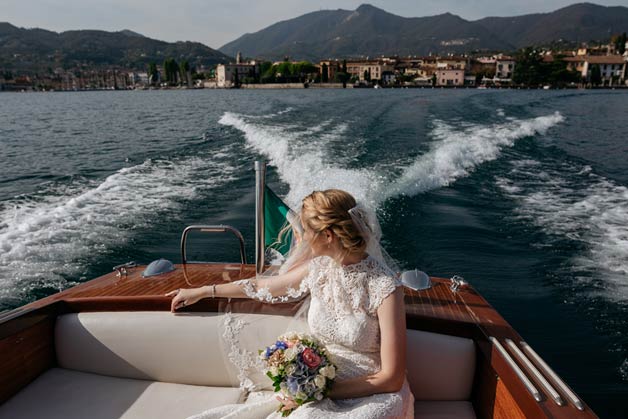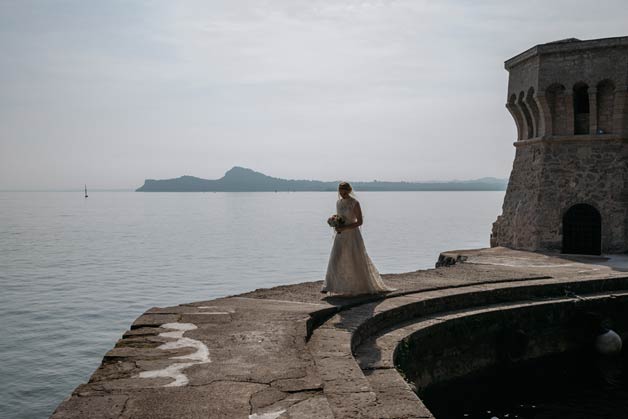 Elope in fall on Lake Garda – Ceremony at Isola del Garda
The boat docked to the pier at Isola del Garda. Lauren could finally walk across the beautiful garden to reach her husband to be.
The romantic song "Can't Help Falling in Love" introduced the wedding ceremony. The view and the beauty of the terrace made the ceremony of this elope in Fall on Lake Garda, very special. I think the bride and groom's personal vows made the service even more memorable and personal. It was very moving!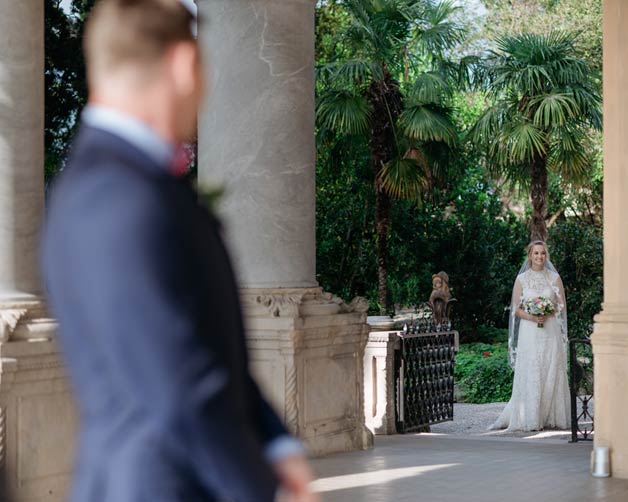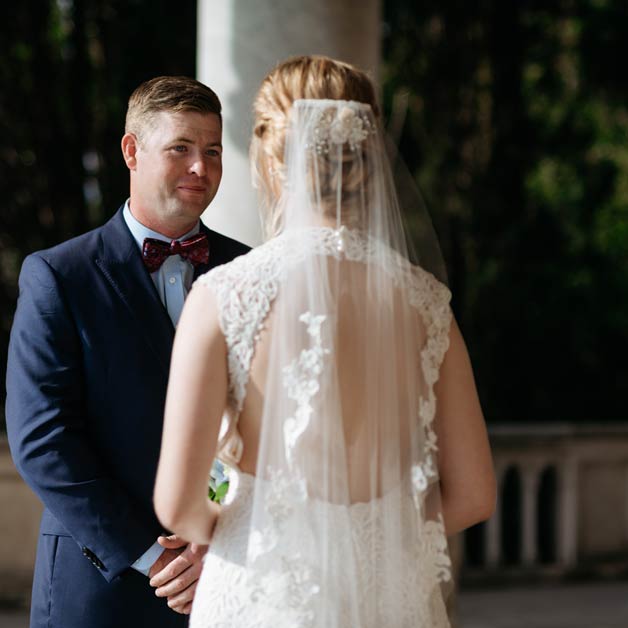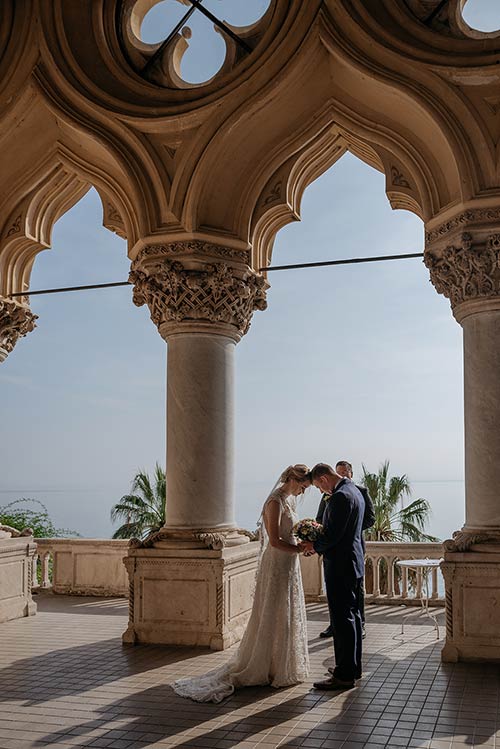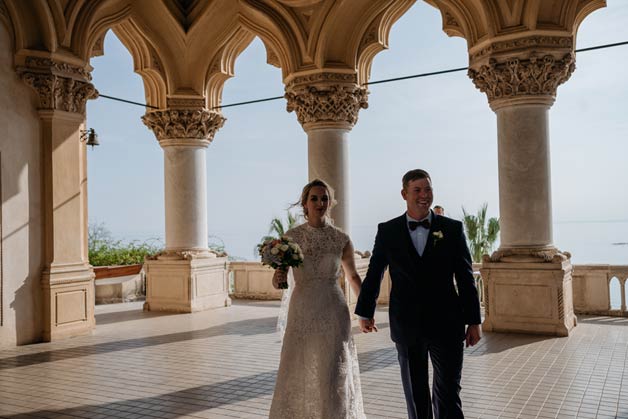 Isola del Garda has a big garden. After the ceremony bride and groom had the chance to get lots of amazing wedding photos in the most beautiful corners around the villa and its Italian garden.
At night the couple reached an excellent Michelin star restaurant not far from Salò village. It was a unique way to experience Italian food and the atmosphere of the lake at night.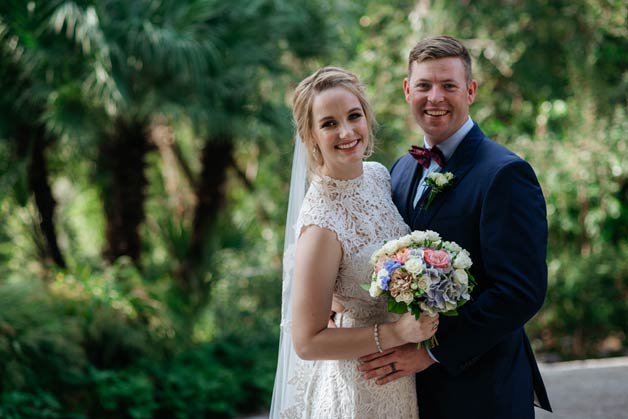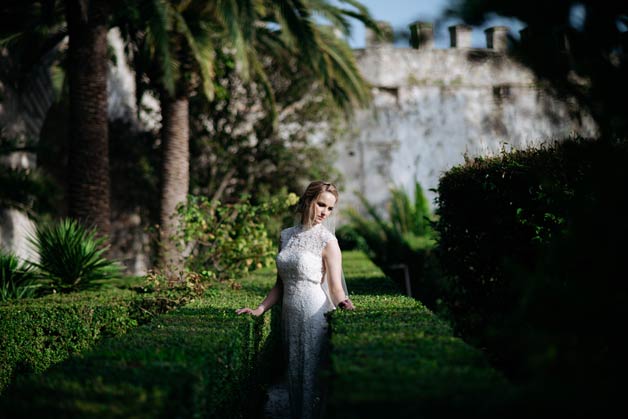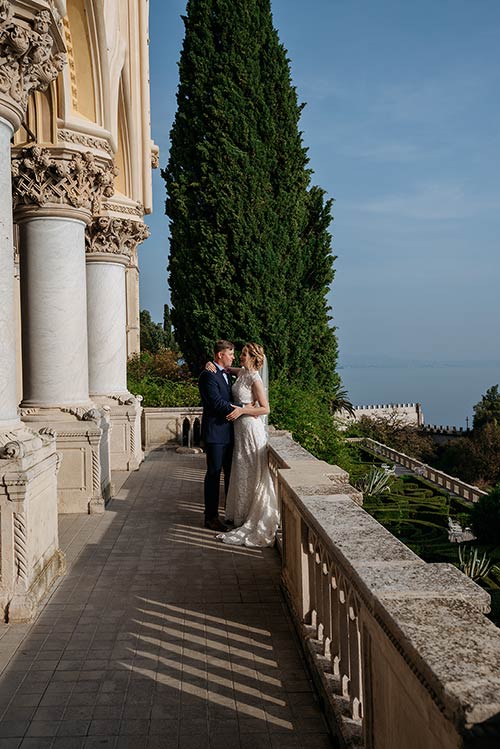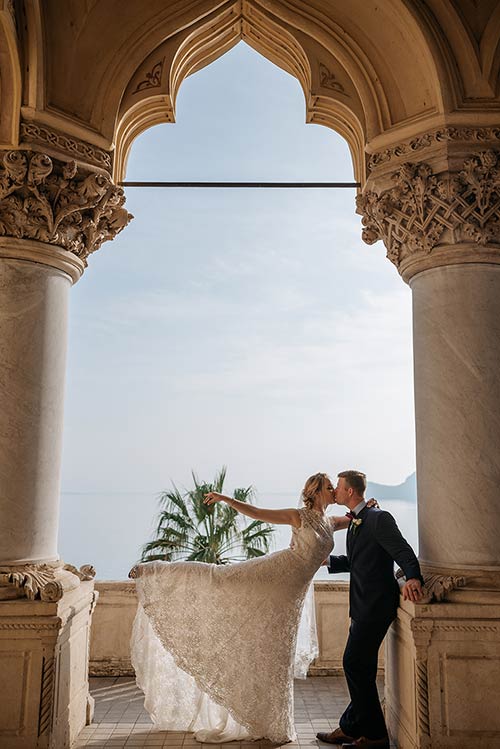 THANKS
Thanks to Lauren and Isaac for choosing us and opting for an elope in Fall on Lake Garda. Also, a big thanks to Alessandro Roncaglione for these fantastic images.