2020 has been a crazy year for the wedding business.
 For all of us, the wedding season saw very few events, and this is why we had less real weddings to post and did not have our Just Married feature as usual.

However, we are confident and optimistic that 2021 will be an excellent year for us, and we will get back to tell you about our lovely weddings in Italy.
We never stopped dreaming and decided to tell you about the weddings we did not have the chance to feature on our pages before for different reasons.
I chose to tell you the sweetest story of Anita and Mauricio's wedding, a romantic Orange themed wedding on Lake Maggiore.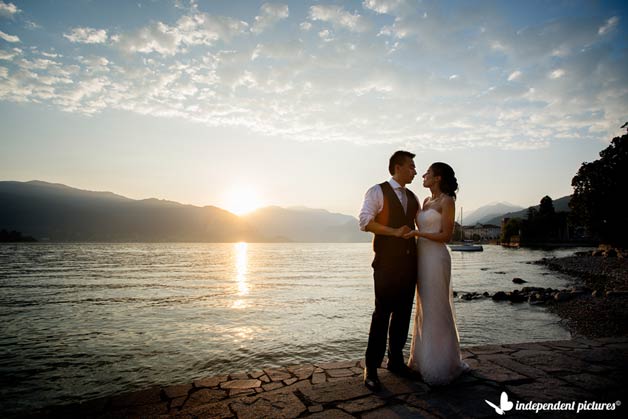 Lake Maggiore is the ideal destination for an Italian-Peruvian Orange themed wedding


t dates back to a couple of years ago. However, I think it is still lovely to be admired, mostly because it was intimate, romantic and right in nature.

This is the new direction towards which we will go for the next weddings in our new normality.
Italy can offer many locations with natural atmospheres and landscapes.
This is the reason I want to tell you Anita and Mauricio's wedding story.
An Intimate Ceremony on Isola Pescatori

Anita is Italian, and Mauricio is Peruvian, and both live and work in the US.
 They flew all over to enjoy a romantic orange themed wedding on Lake Maggiore.

Anita and Mauricio planned their Italian staying in Stresa. Once ready, they met in the garden of their hotel for a quick first look. They reached together Isola Pescatori for their Roman Catholic wedding ceremony in the local church.
Anita wore an elegant wedding dress with a chic birdcage veil. I loved it.
The event's floral designer embellished the beautiful St. Vittore church on Isola Pescatori with a decor made of foliage and oranges. Anita wished for it to remind to vivid colors of Peru, Mauricio's land.
They opted for a morning ceremony and a wedding lunch as per Italian tradition.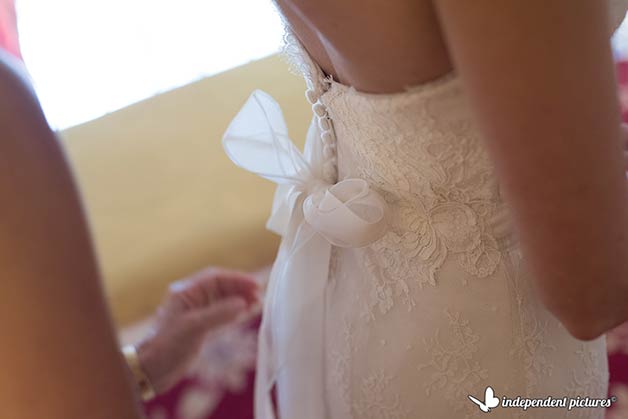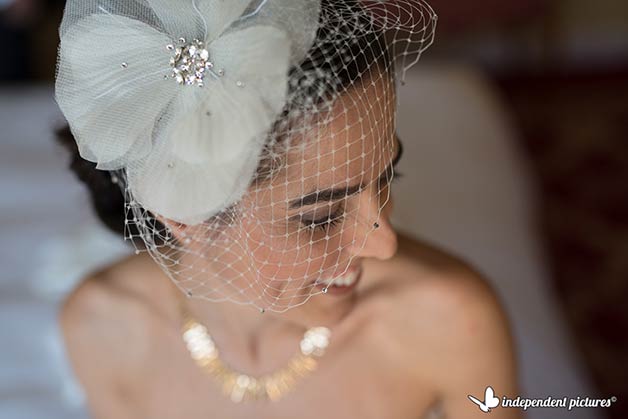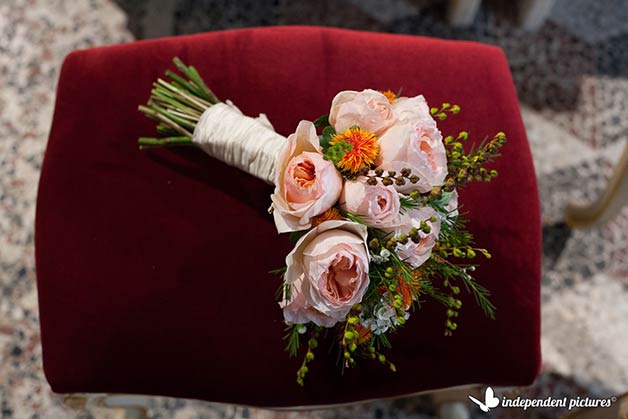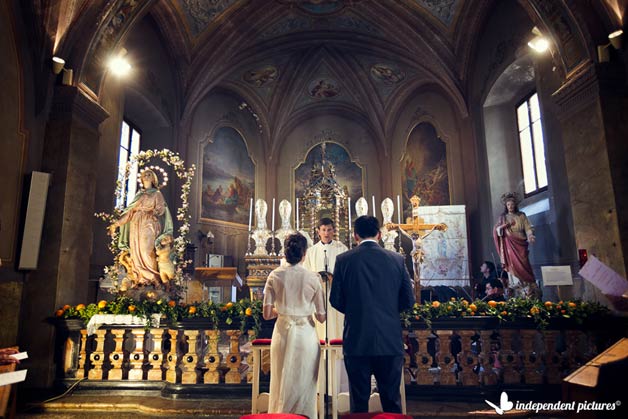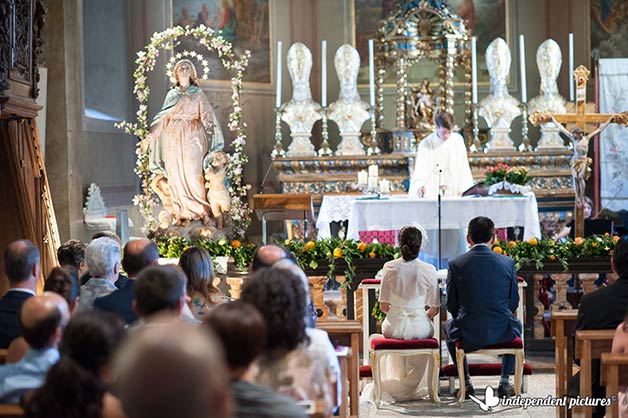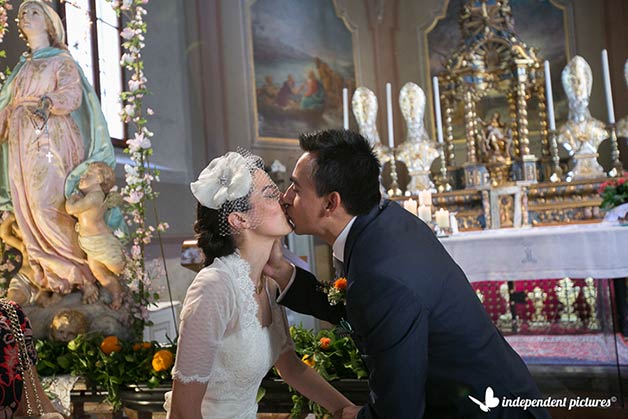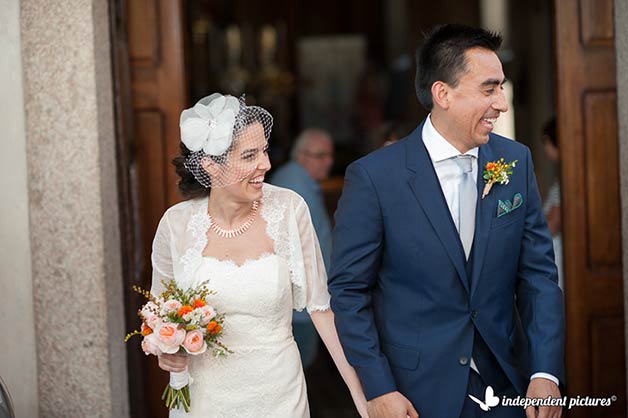 After the ceremony bride and groom went to Isola Bella for some fantastic wedding photos. Their guests reached Villa Rusconi Clerici by boat.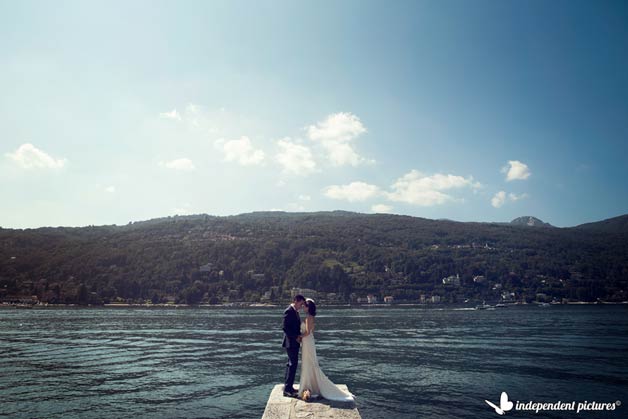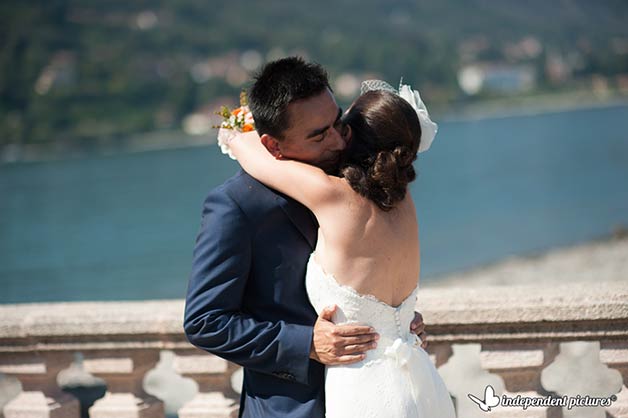 Outdoor Wedding Reception by Lake Maggiore Shores

After some more wedding photos, Anita and Mauricio reached Villa Rusconi Clerici and joined their guests for the welcome aperitif.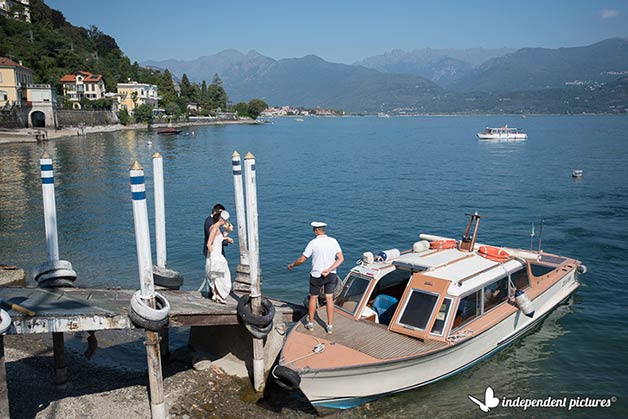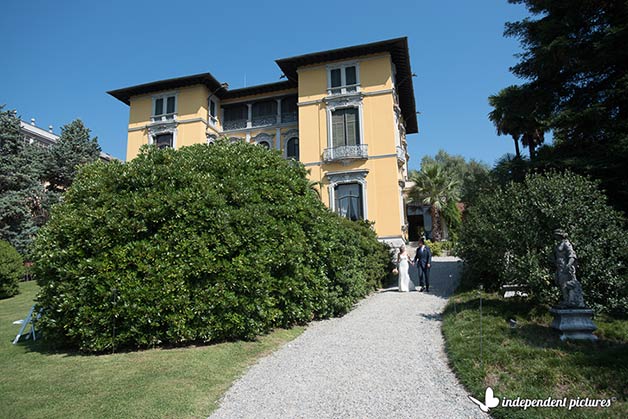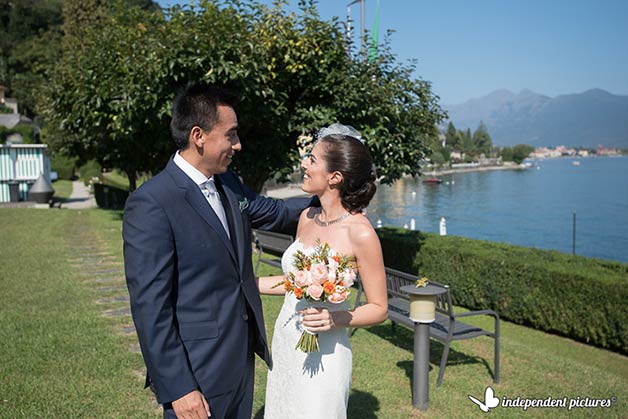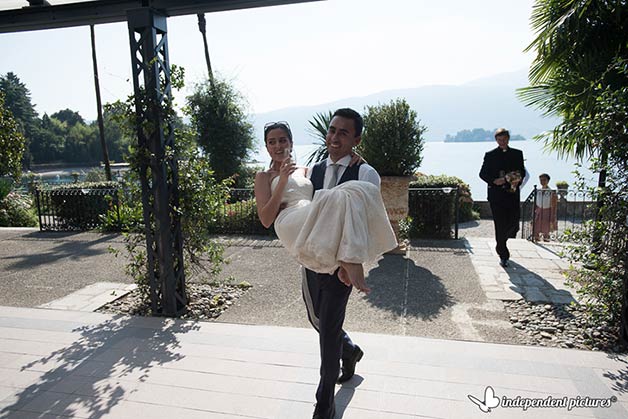 The caterer served chilled prosecco and delicious finger food.
An orange themed wedding on Lake Maggiore could not miss reception venue decors.

Wedding centerpieces at the tables featured orange roses and berries and oranges too.

The wedding stationery was all in orange. The table plan was very creative: a box full of oranges with lists of the tables fixed between the fruits.
Wedding favors were orange too, with a Peruvian hand-made cross on it—a lovely touch.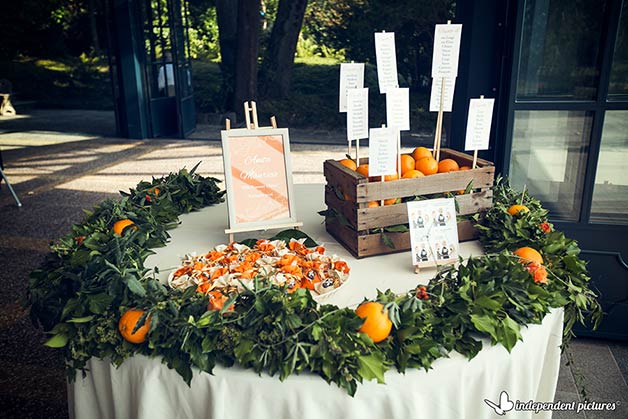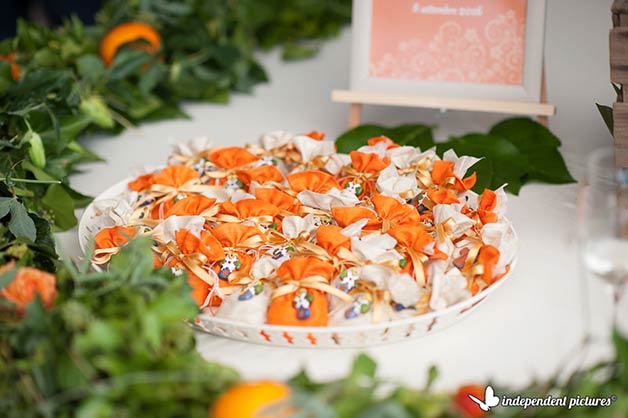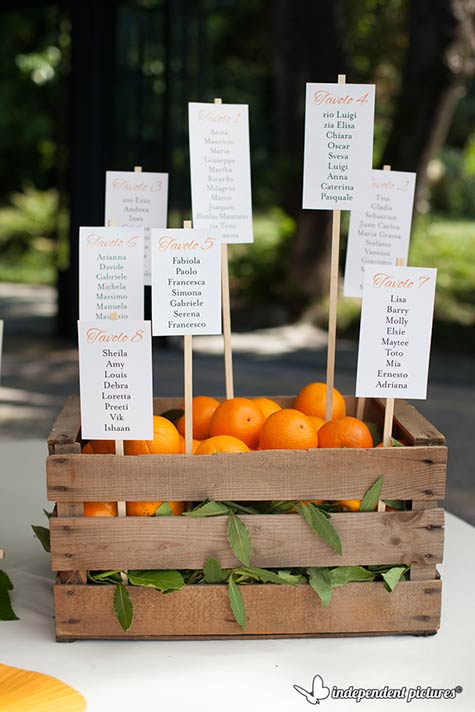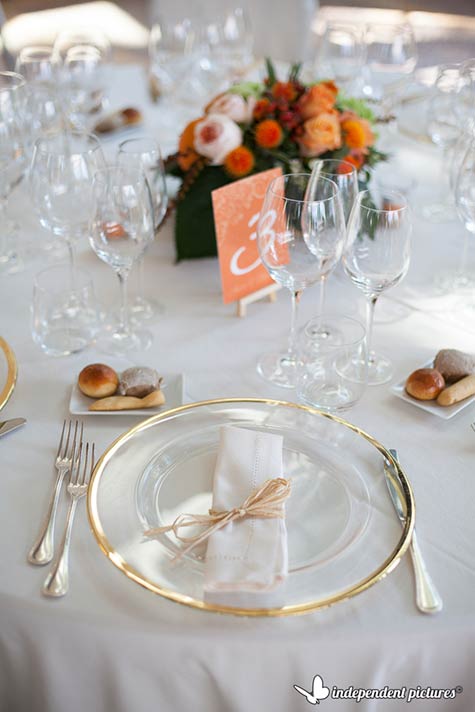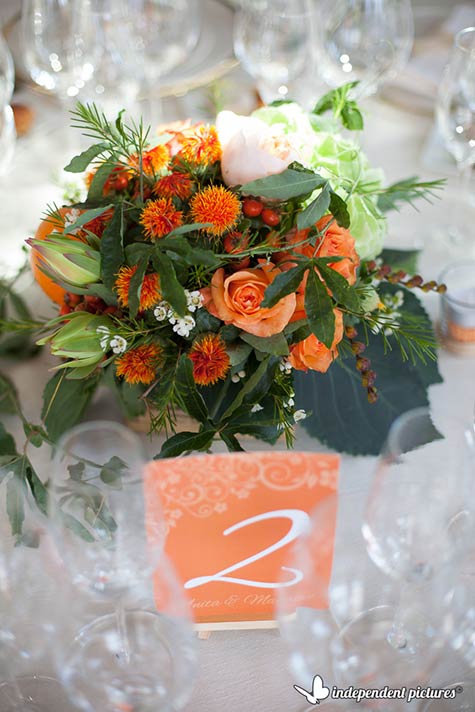 A wedding party on Lake Maggiore
A very romantic Mauricio took Anita in his arms to make their entrance to the reception lunch. We were all incredibly moved!
 What a couple!

The reception served delicious Italian dishes. Mauricio and Anita, with their families and friends, danced between a course and another. They danced to some Latino songs and to some Italian ones.

We loved every single moment of it. It was incredibly fun.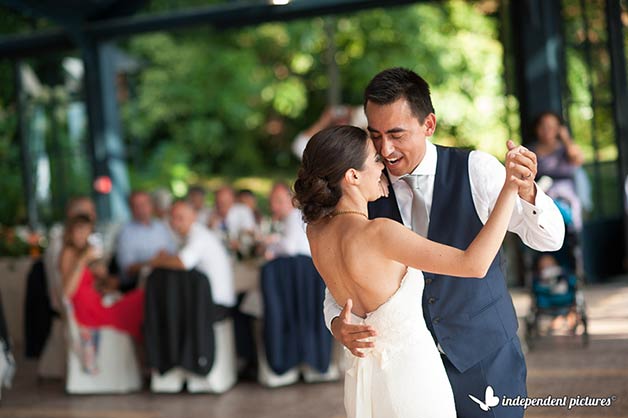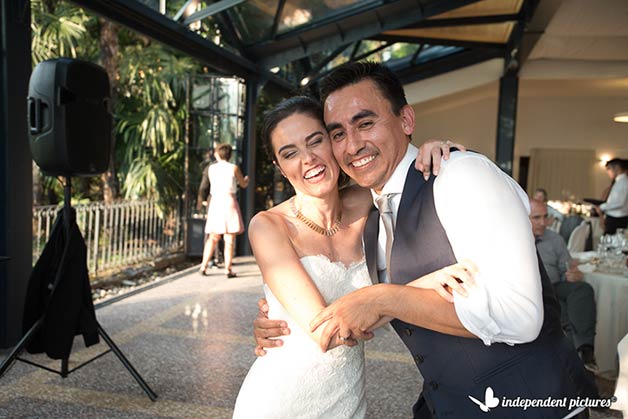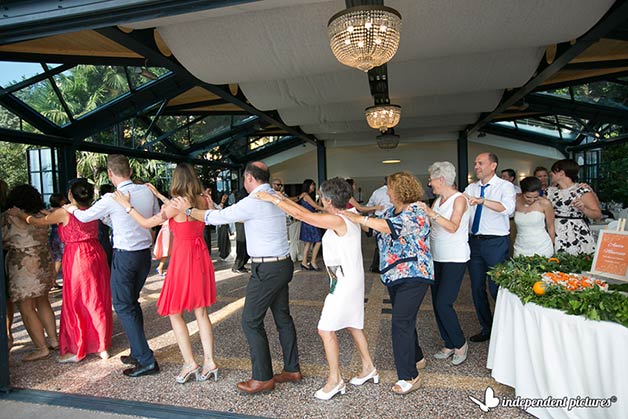 At the end of the lunch, Anita and Mauricio cut a smaller cake and let their guests enjoy fresh Italian cupcakes and some authentic Italian gelato!
 The lunch could not be more delicious than this.

The party went on up to late afternoon. The bride and groom and their friends enjoyed more drinks in a local club in Stresa for the after-party in the evening.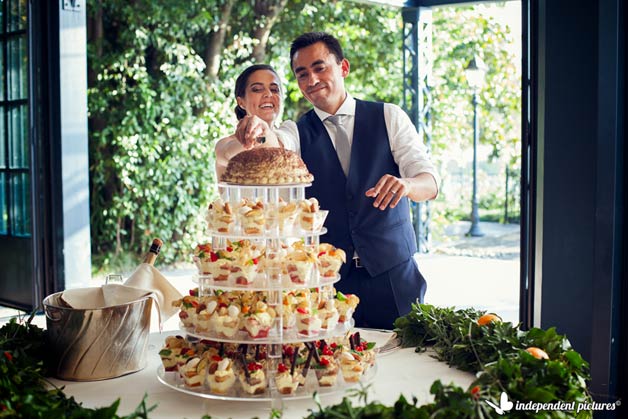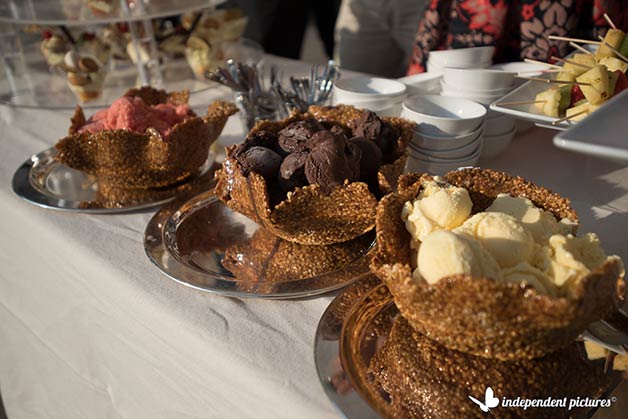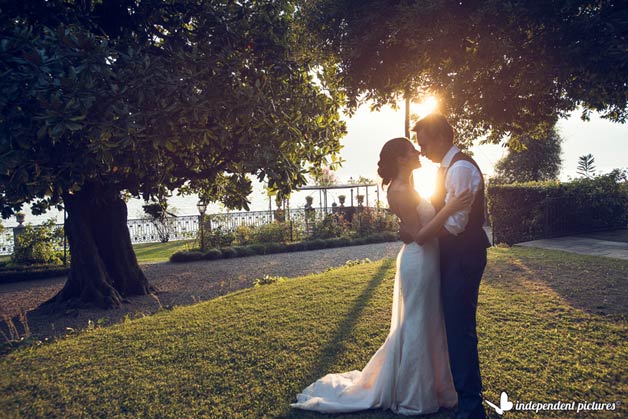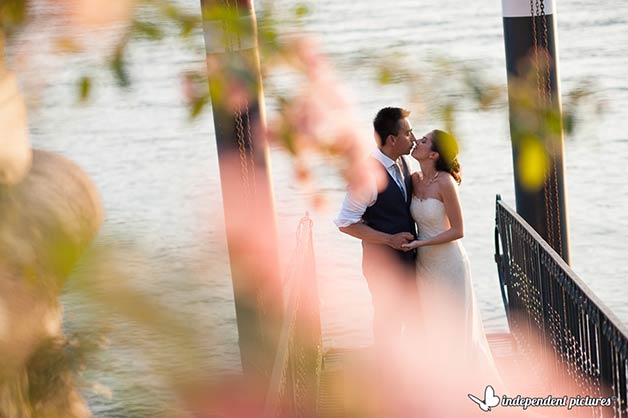 An everlasting day as only a traditional Italian wedding could be.
 A fantastic orange themed wedding on Lake Maggiore.

It perfectly embodied the vibe of the couple and their guests full of joy and sweetness.
This is the reason because we chose to tell you about Anita and Mauricio's wedding story: as we all need to dream about joy now!