can't forget Chantel and Stephen! They are a lovely couple coming from
England
who choose
Isola del Garda
for their romantic wedding in Italy. They enjoyed their special day with their family and friends creating together great memory of this amazing
intimate wedding at Isola del Garda
–
Lake Garda
.
Chantel and Stephen chose a white and purple themed wedding. A sunny day offered a magic atmosphere rich of emotions. The view over lake Garda was truly amazing!
A special thanks to Independent Pictures who took this fantastic wedding photos of the day.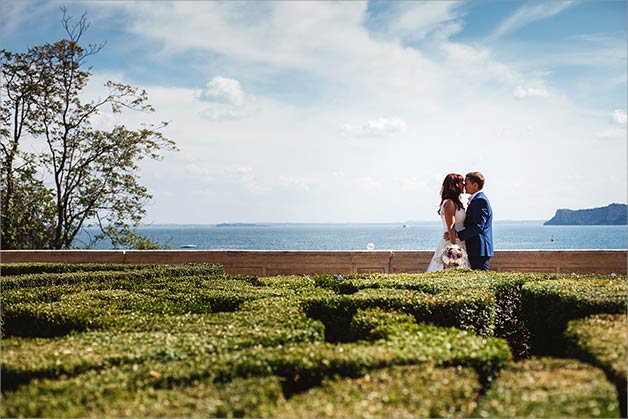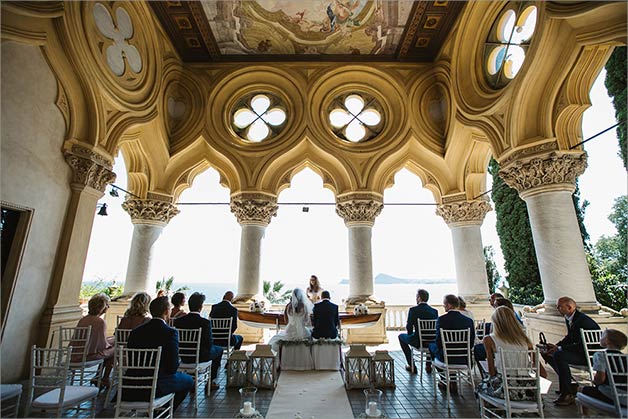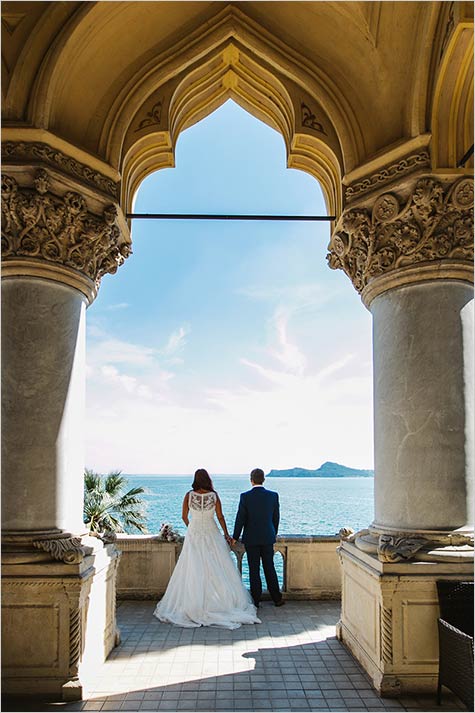 Getting Ready in Gardone Riviera on Lake Garda
Chantel and Stephen chose a beautiful hotel in Gardone Riviera for their accommodation in the area. Rooms have a great view over Lake Garda and a little pier was just in front of the hotel so the groom with his guests could easily took the boat to reach the amazing ceremony venue: Isola del Garda.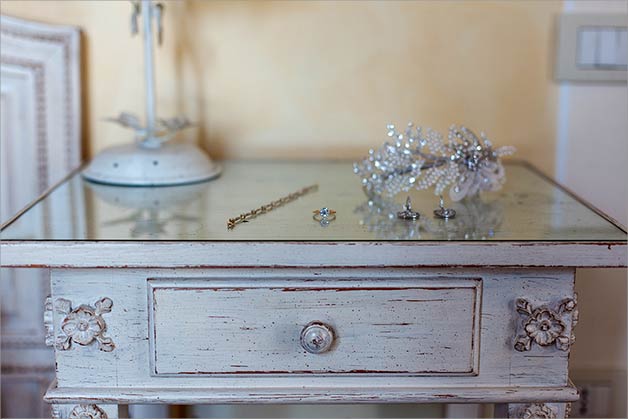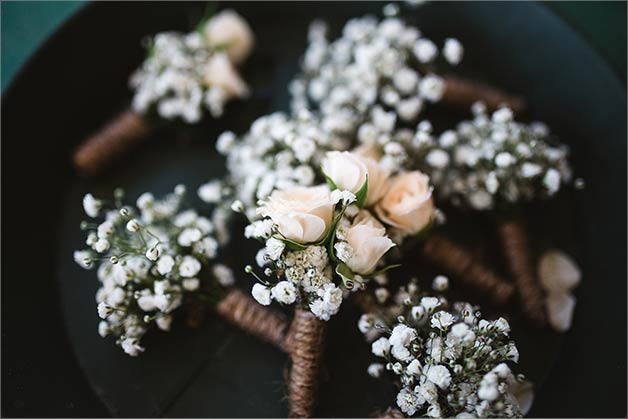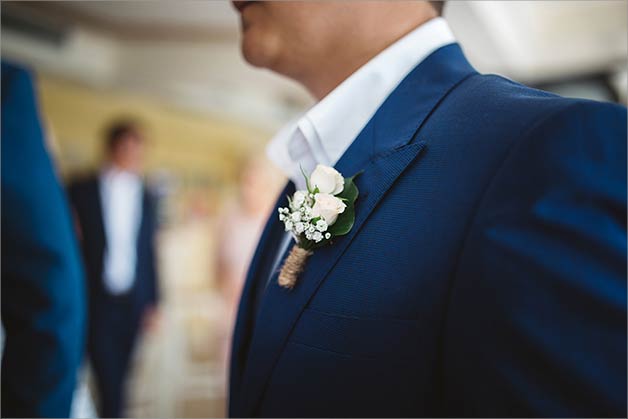 The magic moment of the ceremony on Isola del Garda
Chantel left the hotel a little later. She got a smaller wooden boat with her bridesmaids.
Purple roses and white gipsophila was a great combination for the bridal bouquet!
When Chantel arrived just in front of the island, everyone greeted her and the small boat docked in the little pier. What a magic moment! Chantel walked down the aisle accompanied by the sound of a violin.
A white carpet with the lanterns on both sides and the colorful flowers on the ceremony table were lovely creating a perfect for bride and groom wedding photos!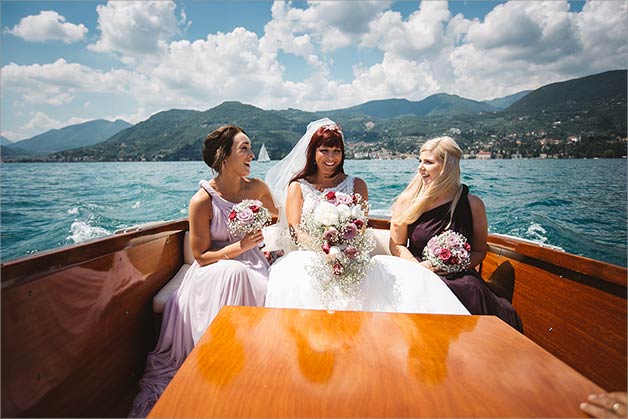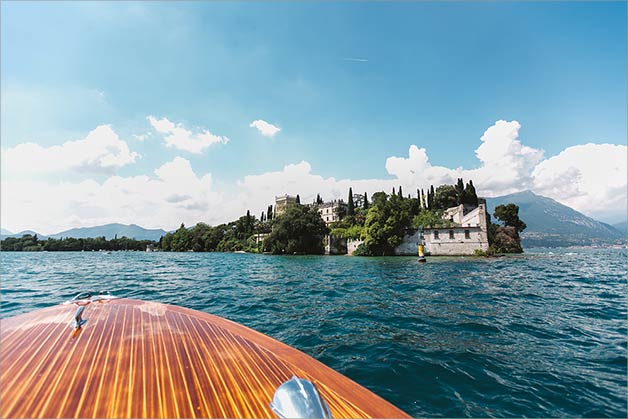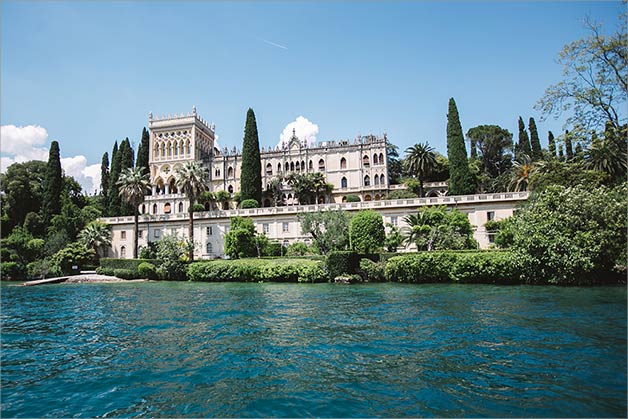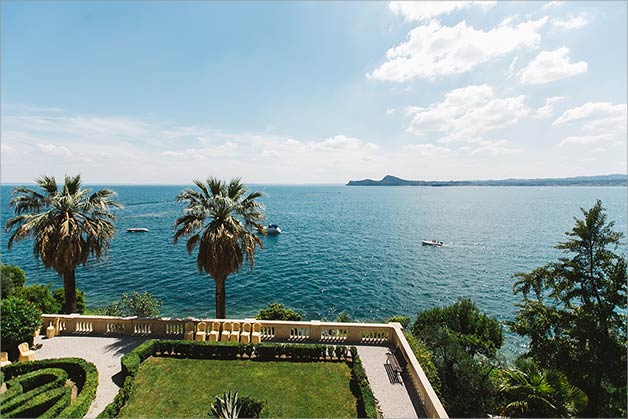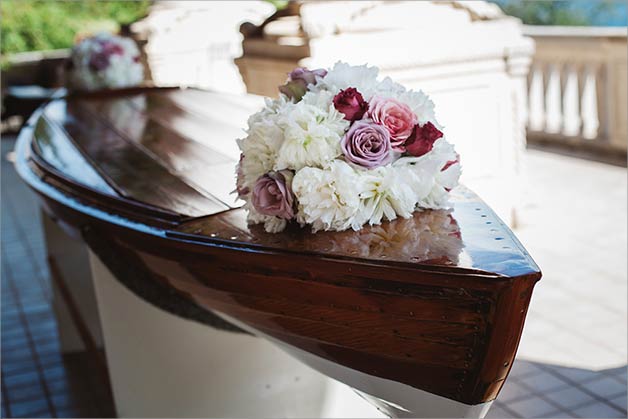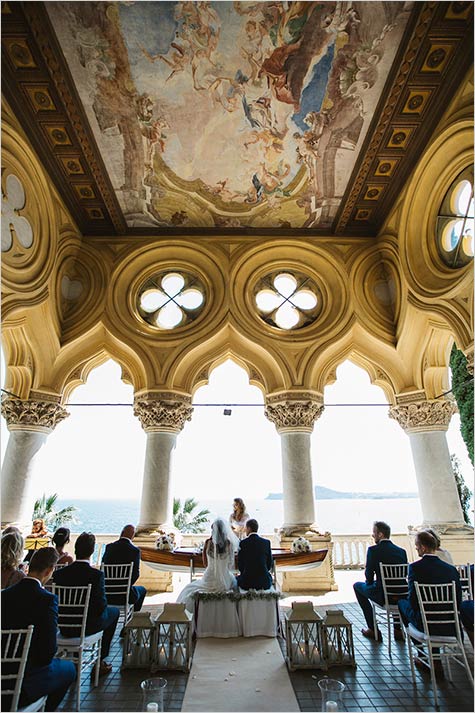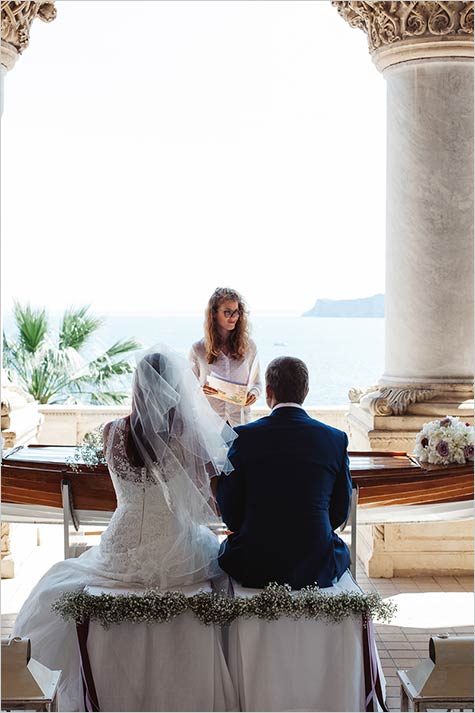 Wedding Photos on Isola del Garda
After the intimate wedding ceremony a photo shooting among the beautiful gardens on the island is always a must. The venue has a wonderful Italian style garden and an ancient greenhouse with all the aromatic plants.
From the garden you can enjoy the amazing view over Lake Garda and its northern mountains.
In the meanwhile guests toasted all together tasting delicious canapés.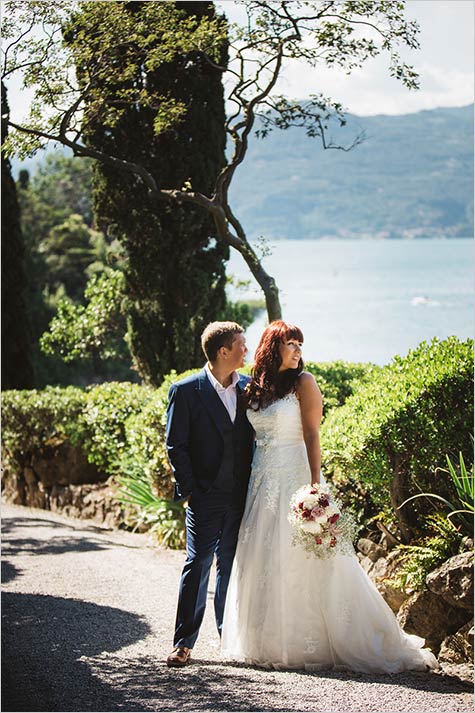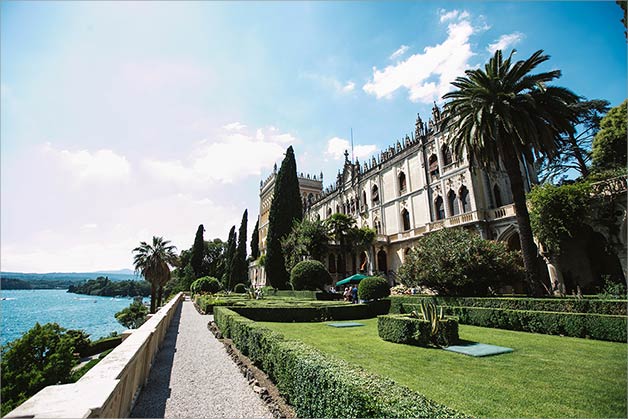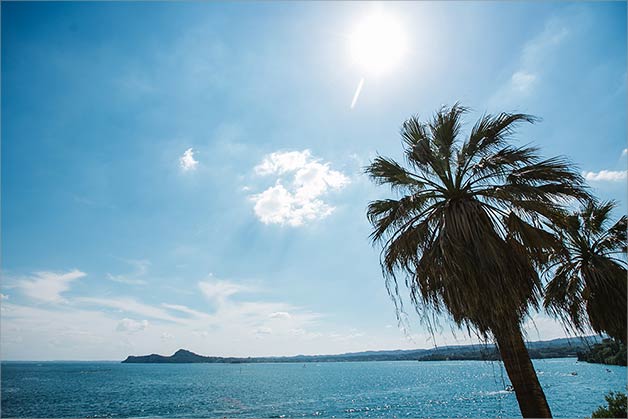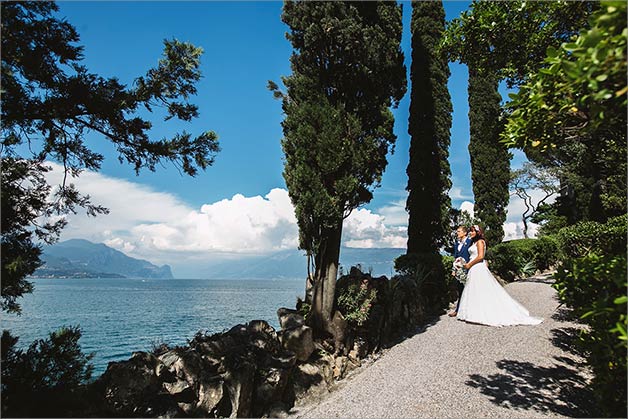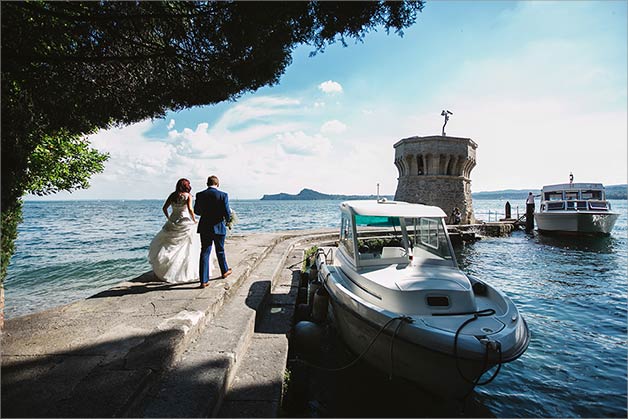 Wedding Reception in a Restaurant on Lake Garda
The best way to celebrate this amazing day is delicious dinner in a typical restaurant not far from Isola del Garda. A long table overlooking the waters with fantastic decorations made with olive leaves with white and purple flowers. Floral decor frame the dinner in a perfect way!
The sound of the harp welcomed bride and groom and their guests. Sunset over Lake Garda did the rest!
What a great day!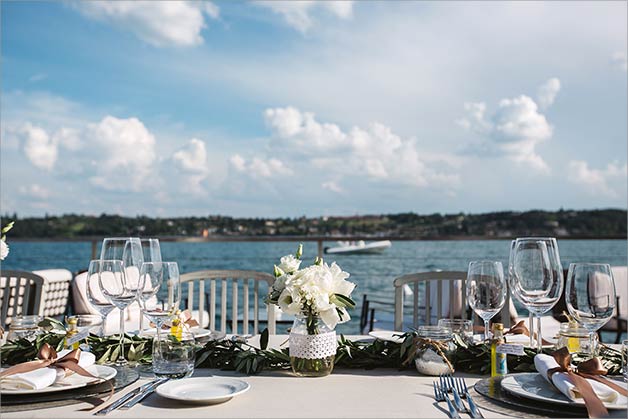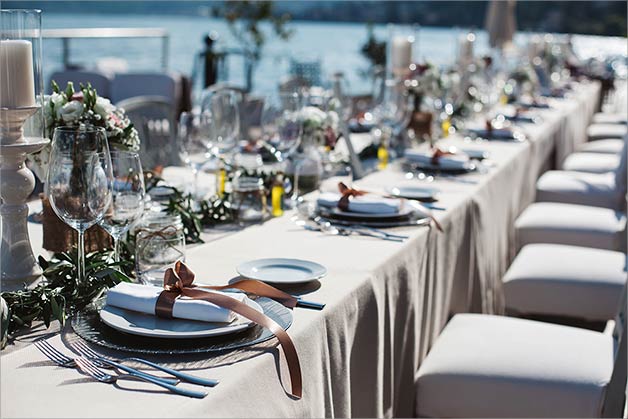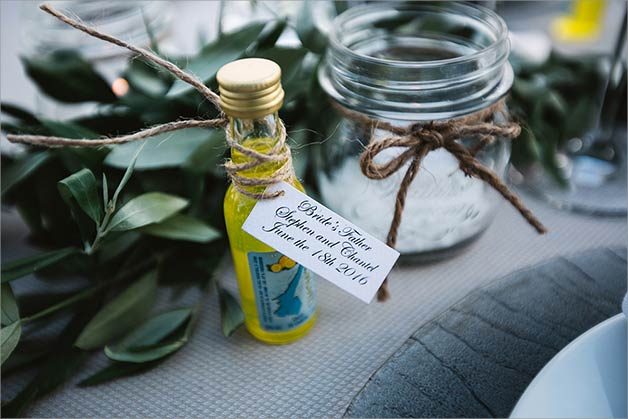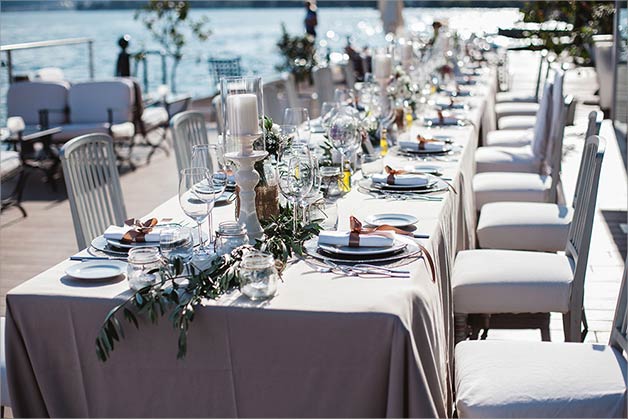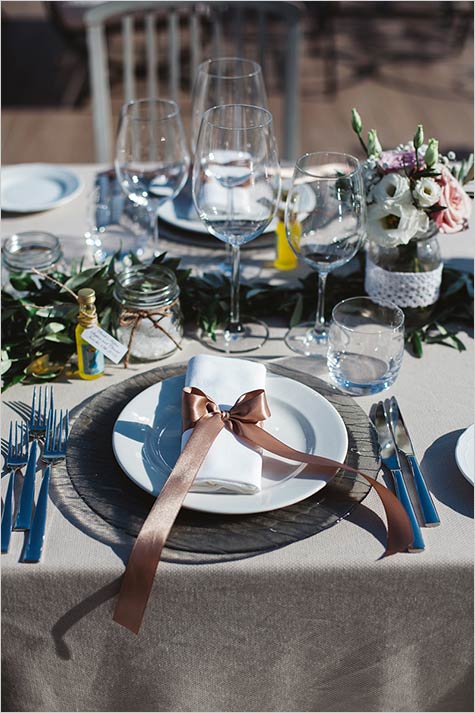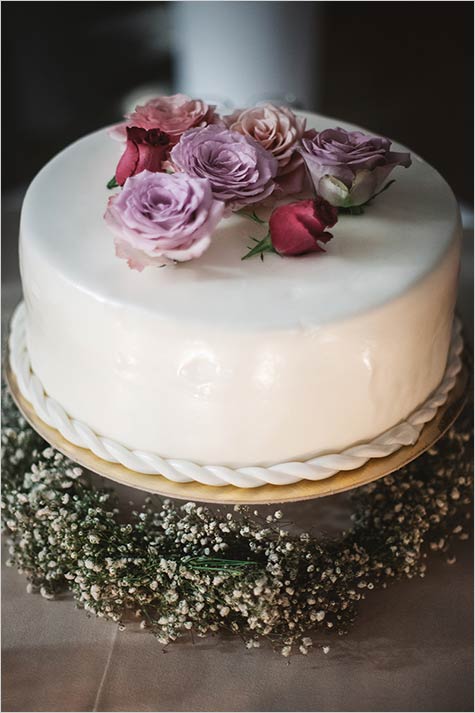 Thank you to share your special day with us, all of us had a great time.
A special thanks to Independent Pictures, their amazing images allows us to keep a great memory of this intimate wedding on Lake Garda!