o you know where the small and quaint
Lake Braies
is?
 We are in the
Trentino Sud Tyrol region
just among the
Dolomite Alps
in the so-called
Prags Valley
.
 Some know the lake also as
Lake Prags
for this reason. Lake Braies is a beautiful natural lake.
It could be the perfect and ideal destination for an
intimate wedding
or
romantic elope on the Italian Alps
.
 The lake has earned the nickname
Pearl of the Alps
in recent years.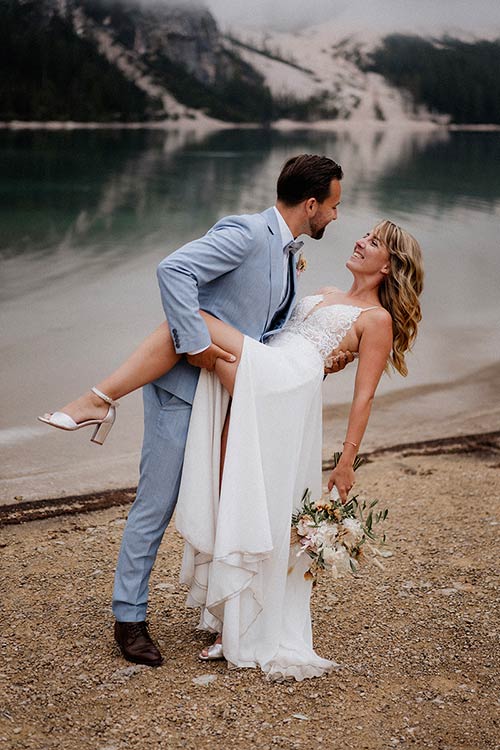 A hidden gem in the Italian Dolomite Alps
This unique destination is perfect if you're looking for an intimate wedding surrounded by natural beauty. The tranquility of the place will allow you to focus on yourselves and the importance of this moment. We are sure we will have an extraordinary wedding on Laker Braies.
This magnificent location offers a fairytale backdrop for your special day. The crystal-clear waters and the surrounding Dolomite peaks create a romantic and enchanting atmosphere for the ceremony and photos. Your wedding photos by the lake's shores will be truly extraordinary. The mountains' vibrant colors, natural light, and grandeur will highlight every special moment.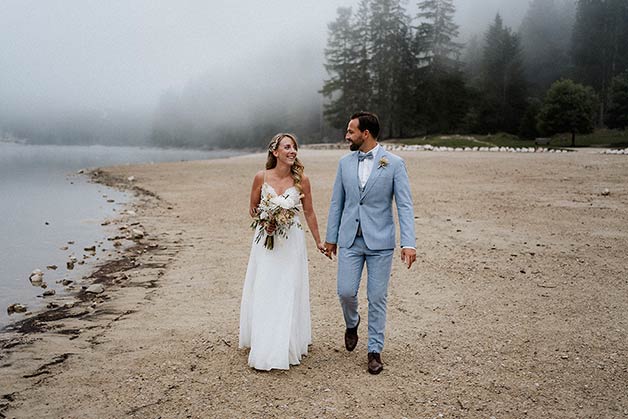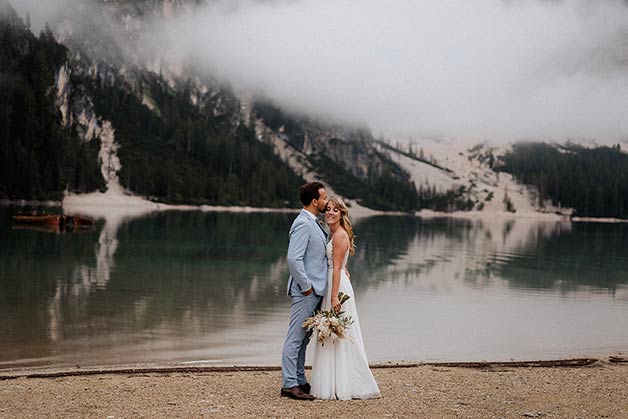 The perfect time of the year to have a wedding on Lake Braies
However, be cautious, as mountain weather can be unpredictable. It's essential to consider the possibility of weather changes and have a backup plan to move the ceremony indoors if necessary. During the winter months, Lake Braies undergoes a magical transformation. The turquoise waters give way to a layer of ice that covers the lake's surface. It creates a fairytale-like scene with snowy mountains in the background.
The atmosphere becomes serene, offering a completely different experience from other seasons.
During this season, the lake's water freezes and solidifies, making it impossible to take a boat ride like you can during the warmer months.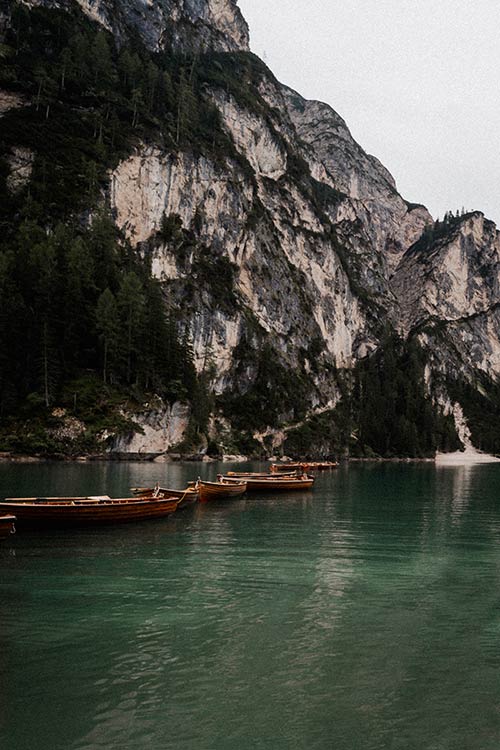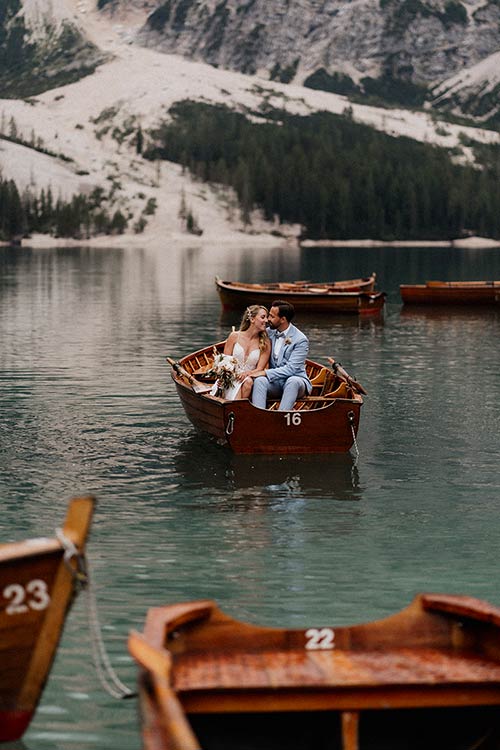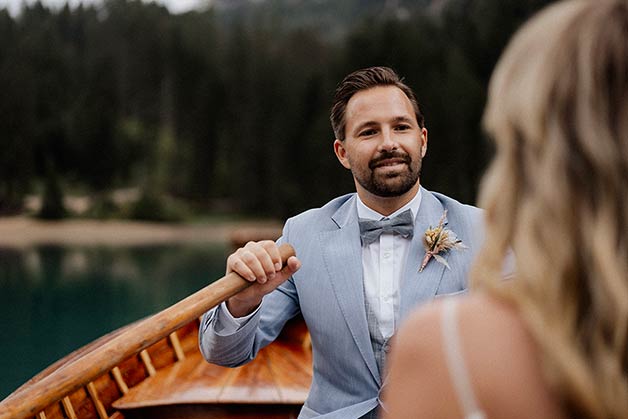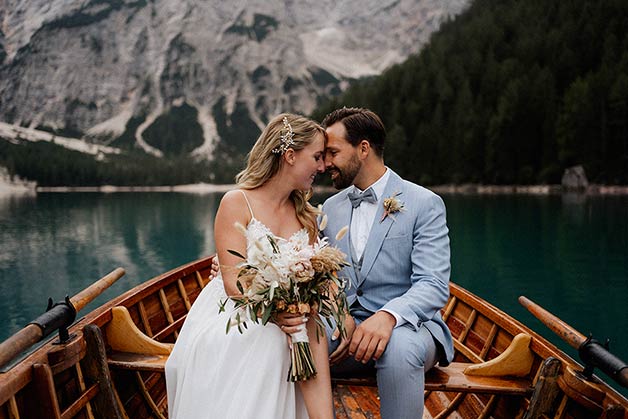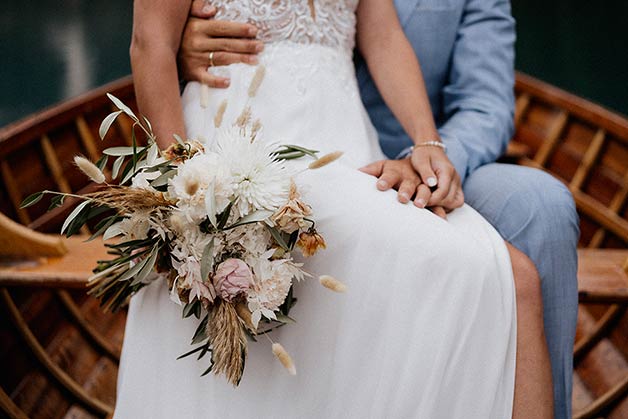 What about a wedding proposal in the Alps?
Additionally, Lake Braies would be a magical location for a marriage proposal.
The beauty and tranquility of the place ensure an intimate and personal moment for the proposal. Away from the daily hustle and bustle, you can enjoy a unique moment together.
Please look at our fantastic photos and start dreaming about your wedding on Lake Braies. A special thanks to Lukas Hanifle for these awesome shots.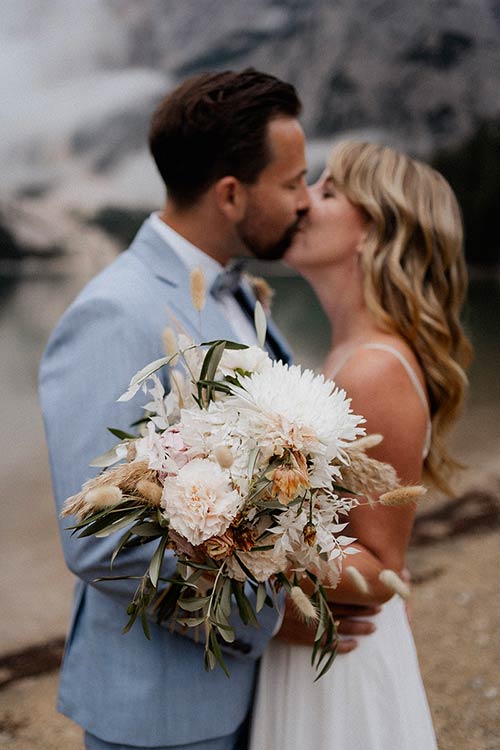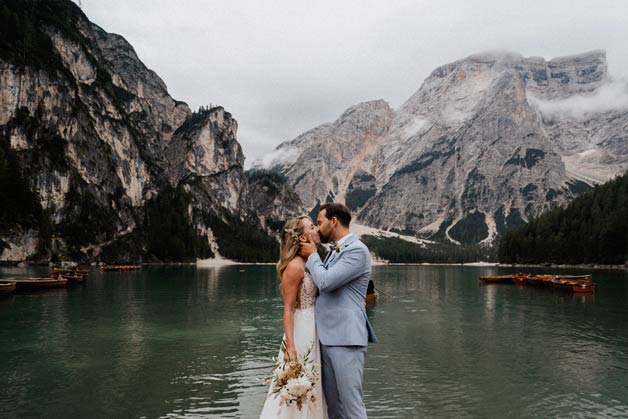 So, if you dream about living unforgettable moments with your partner surrounded by a UNESCO heritage, we are here to make it come true.

Contact us for more information!