two-day
Indian Wedding at Villa Flori
Lake Como
could be a dream! Its nineteenth-century architecture hosted around a hundred people from the
USA and India
. Isha, Tej, their families and friends had a wonderful time on Lake Como. We planned everything down to the last details.
Gabriele Basilico's photos
reveal the beauty of these unforgettable days through images.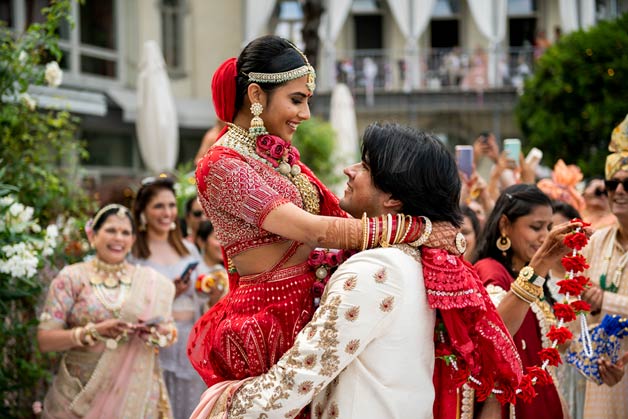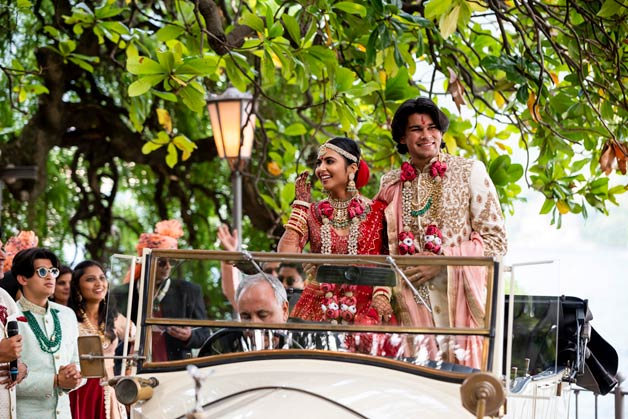 Tradition and culture for an Indian Wedding at Villa Flori Lake Como
DAY 1
It was a complete experience between the Indian tradition and culture mixed with Italian food, international music, and of course, the charm of Lake Como. On the first day, we planned the Indian celebrations of Haldi, Mehndi and Sangeet. All guests wore colorful and traditional Indian dresses, music and dances, games for the spouses, and henna tattoos for the guests.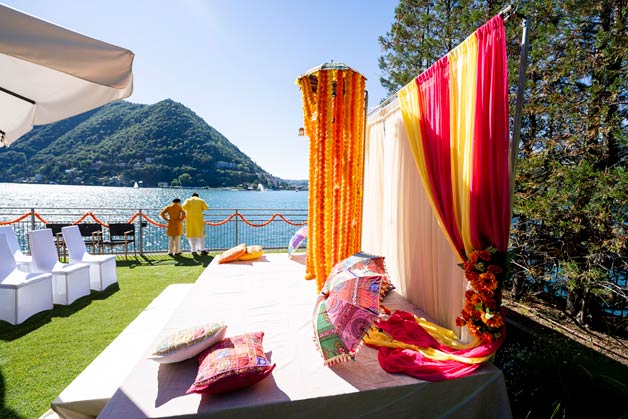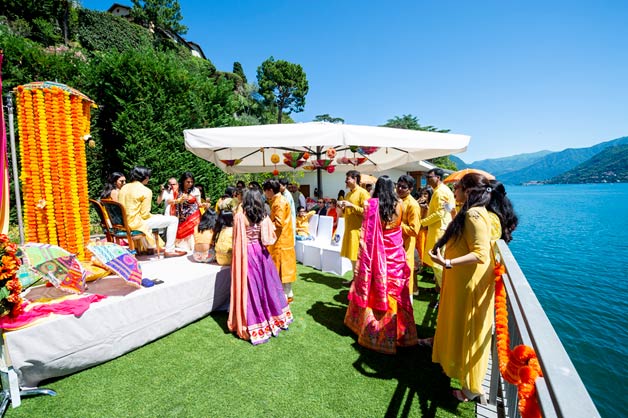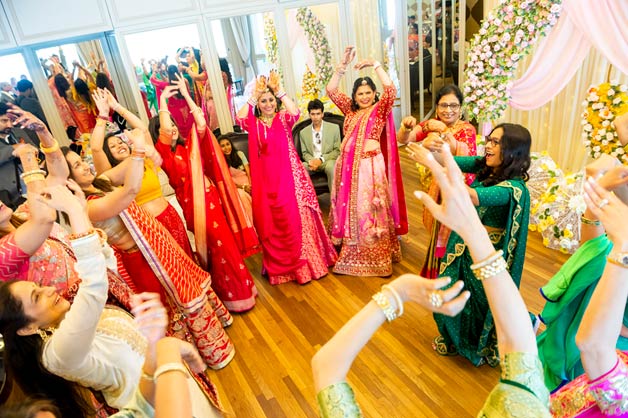 DAY 2
For the second day, we planned a boat trip on Lake Como for the guests to the magnificent Villa del Balbianello in Tremezzina. Reaching it on the MegaRospo, the giant boat on the Lake, allows guests to see glimpses of the landscape and villas and take many stunning photos. For us, "seeing the lake from the lake" is a must!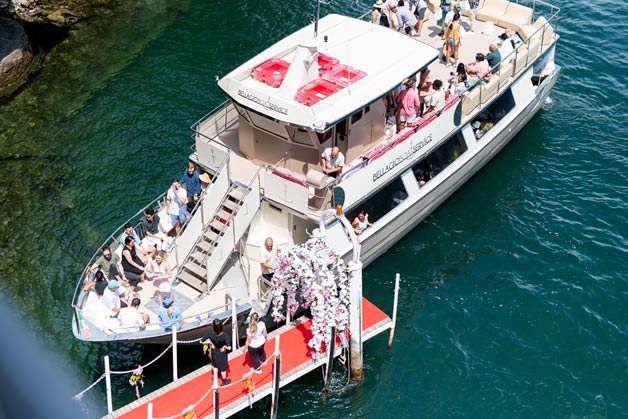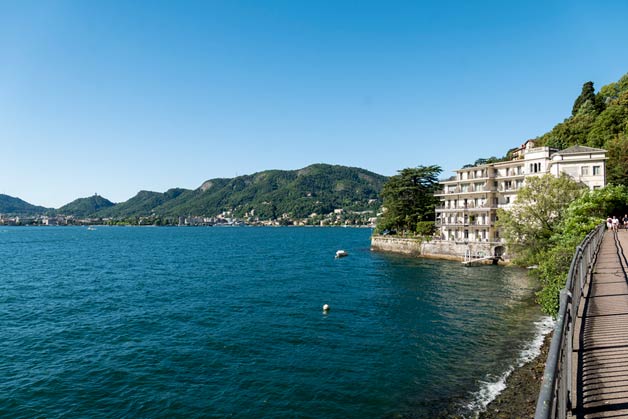 A meaningful wedding ceremony
While the guests were on the boat tour, our decorators transformed the villa for the ceremony. They enriched everything with flowers, colors, lights and Indian jewels for the participants. The set was perfect for an Indian wedding at Villa Flori Lake Como. The groom was getting ready for his Baraat in the Gran Lago Suite. On his arrival, everyone started to dance in front of the Rolls Royce that would take him to the garden.
After the family's blessing… here comes the bride! She wore her fabulous red dress! The bridesmaids and the music of the violins accompanied her to the betrothed. They celebrate a traditional Indian ceremony.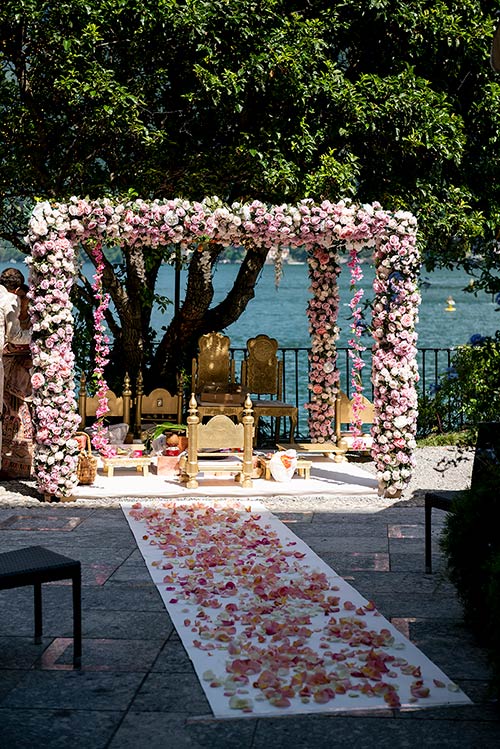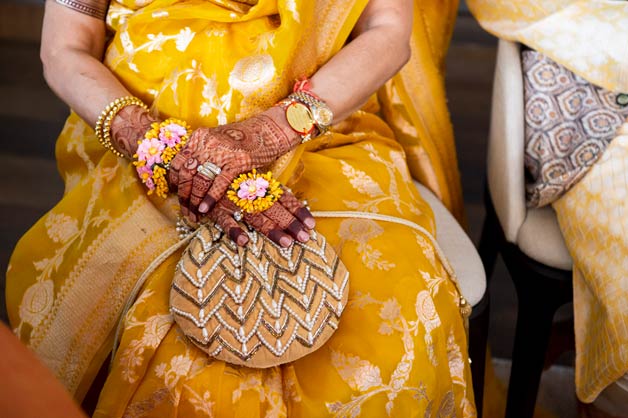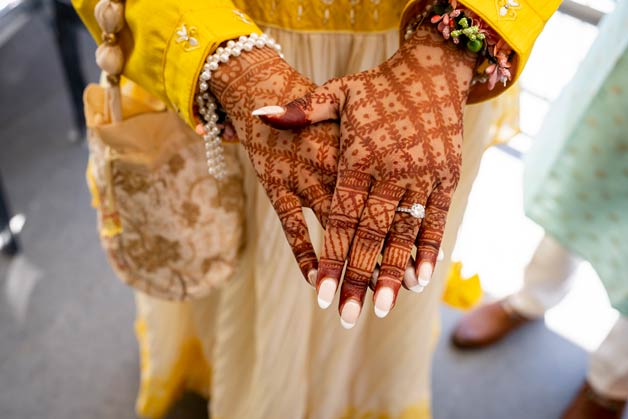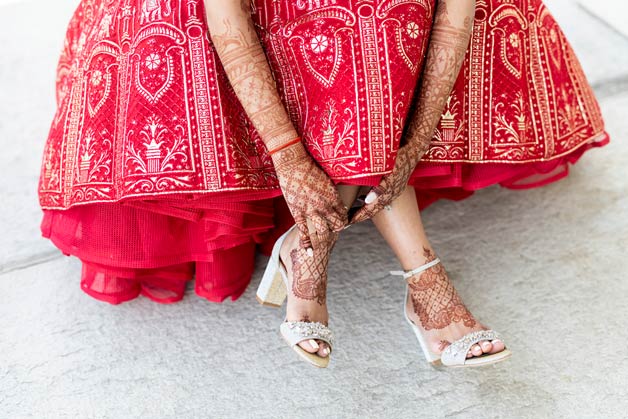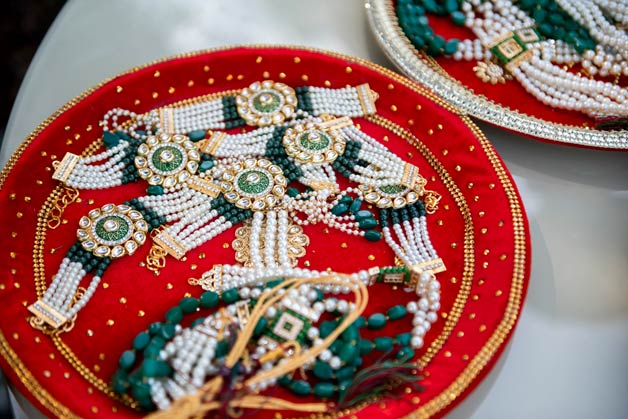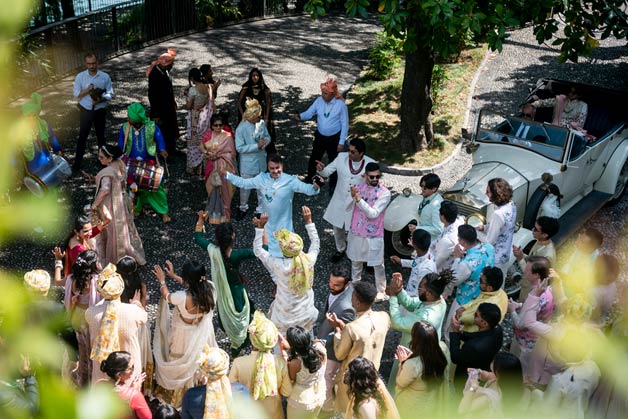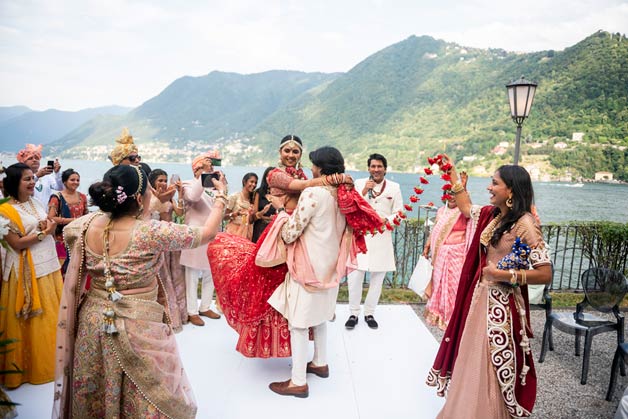 A party to remember for a unique special Indian wedding
After the wedding ceremony, everyone changed into their best elegant party dress, ready for the last dinner old together, eating Italian and Indian food. The just married-spouses made their entrance on a Venetian taxi boat. Family and friends organized a little fashion show so everyone could be protagonists for a while.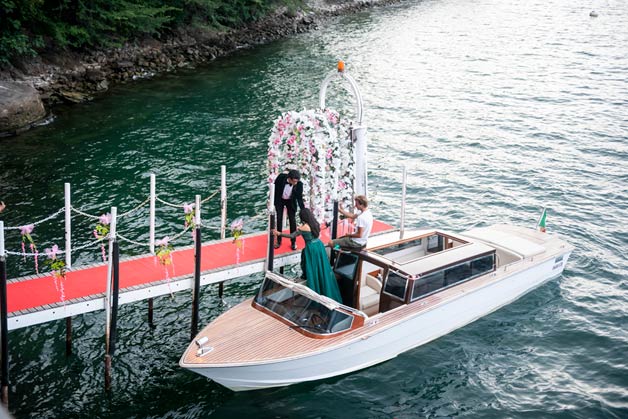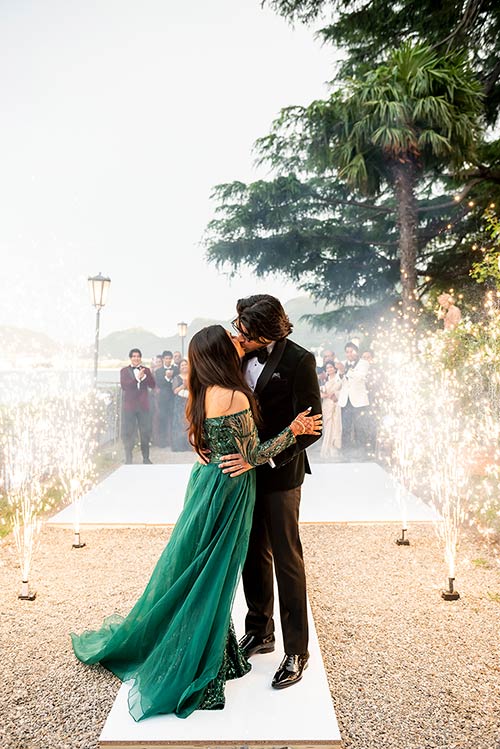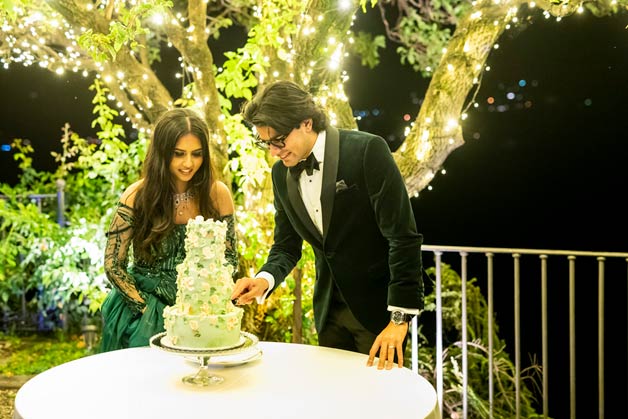 And we definitely couldn't miss cutting the cake, with some moving speeches from the relatives. Then… just a party to remember for a unique special Indian wedding at Villa Flori Lake Como.