t has been almost a year since Giulia and Archit
tied the knot on Lake Orta
and Lake Maggiore.

In June 2022, our bride and groom finally married on these two lakes after postponing their wedding because of the pandemic.
 It was a long waited wedding that was an absolute blast!

We planned for and with them a
two-days-event on Lake Orta and Lake Maggiore
, and we are going to talk about them in two posts.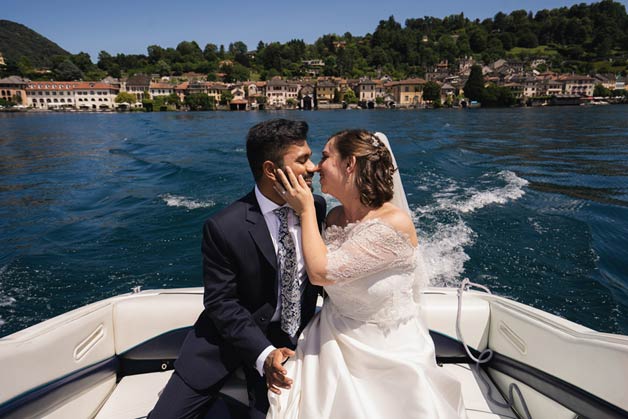 The Italian Indian wedding on Lake Orta
Giulia is a lovely Italian girl. She was born and raised on Lake Orta but lived in the US with her Archit, a handsome Indian guy.

They are a perfectly blended couple who wanted to combine their cultures into a multicultural wedding: a perfect Italian Indian Wedding between Lake Orta and Lake Maggiore.
Day 1 of the wedding marked the Italian Wedding event.

Our bride and groom got ready in a lovely hotel in Orta village and opted for a legal civil ceremony at Villa Bossi.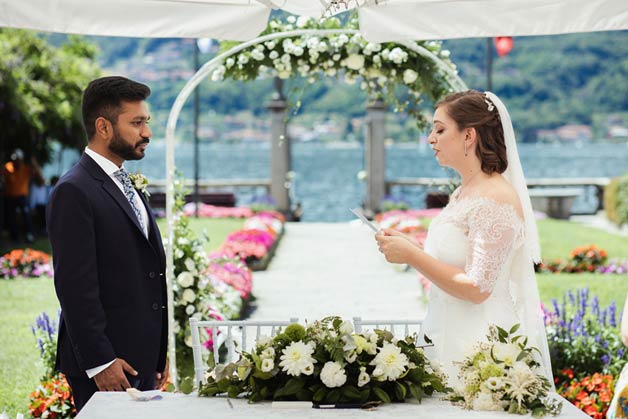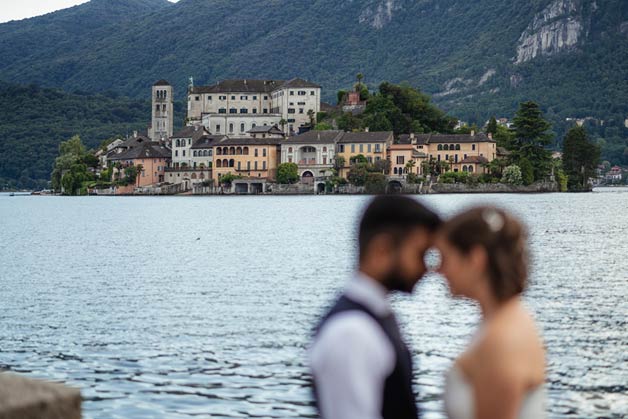 A civil ceremony by Lake Orta shores

Villa Bossi is the town hall of Orta village, where we can plan both legal civil and symbolic wedding ceremonies. The ceremony is held outdoors in the flowered garden by the shores overlooking stunning St. Julius Island.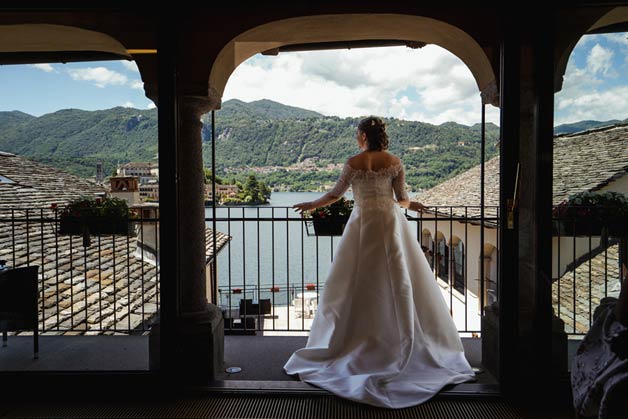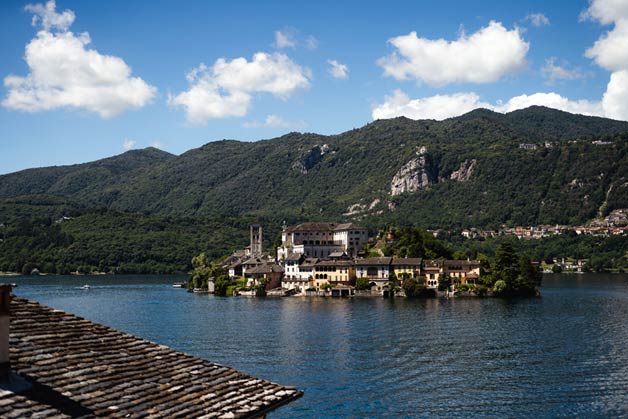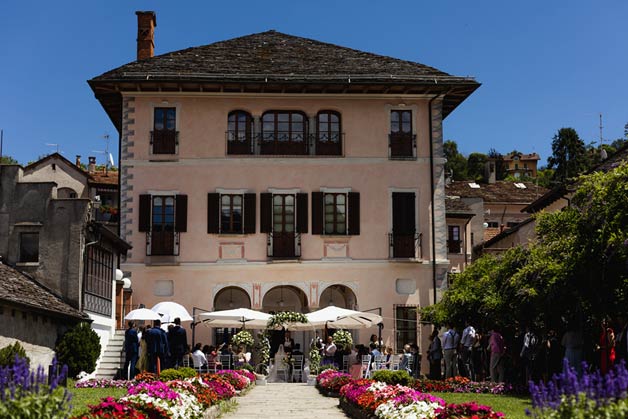 The tradition wants that the bride arrives there via boat and walk down the natural aisle of the park to reach the portico of Villa Bossi, where the ceremony takes place.
 So did Giulia! She wore a fabulous lace wedding dress and a white and green bridal bouquet.
 In his blue suit, Achit waited for her with all the guests.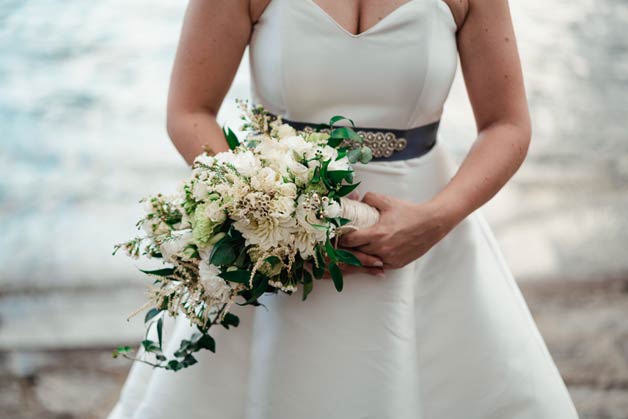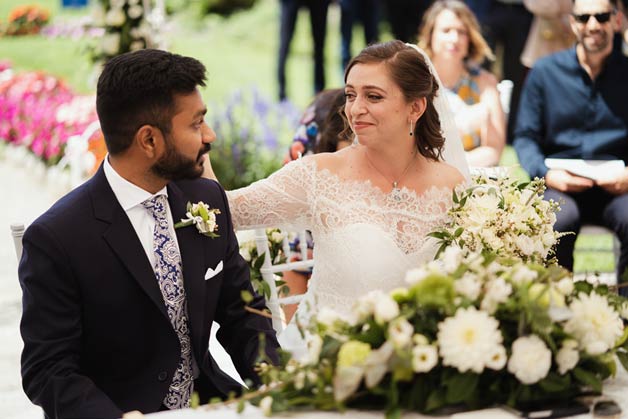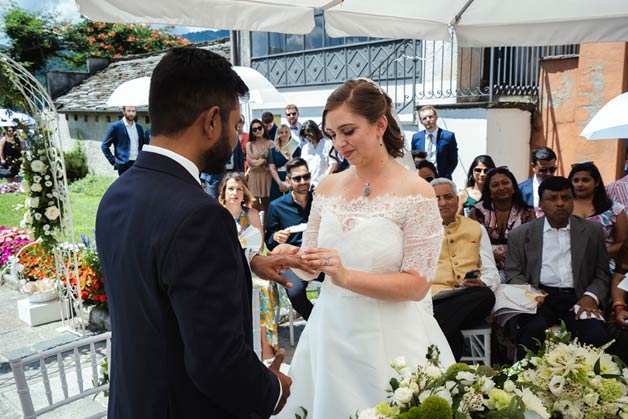 A Wedding Lunch in the heart of Orta village
Instead of a dinner reception Giulia and Archit opted for a late lunch. 
They chose the fine cuisine of a local hotel right in the village's main square. 
So after the ceremony bride and groom and their guests reached it to toast and mingled, enjoying a fantastic aperitif.
 Of course, we could not miss the chance to give some time to the bride and groom and their photographers to take beautiful photos on the little narrow and cobbled roads of Orta village.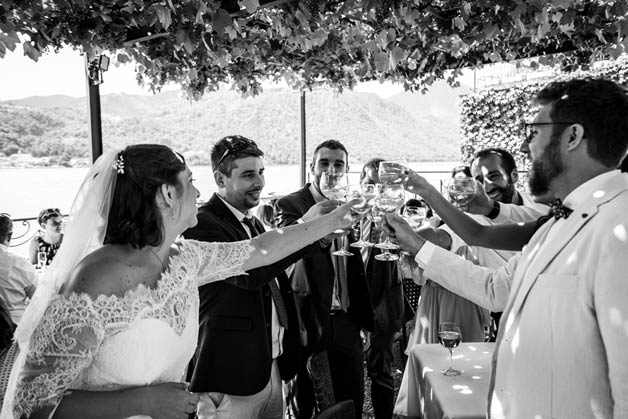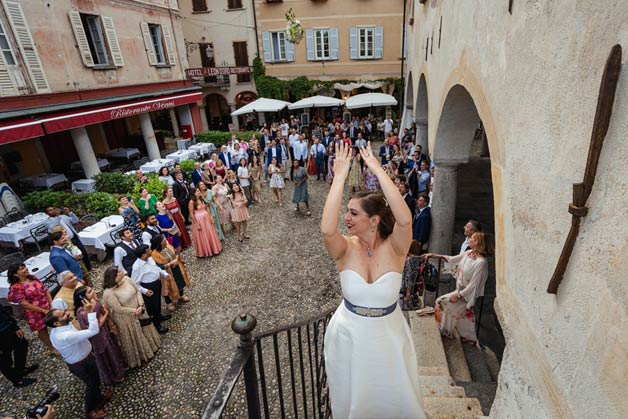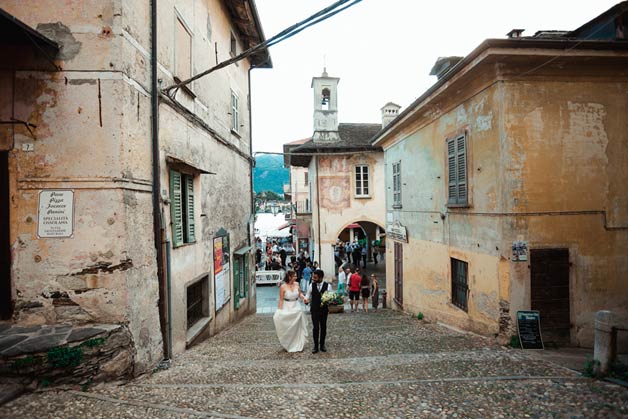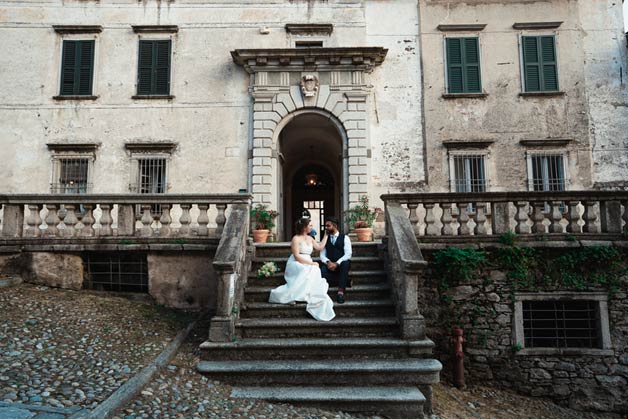 The Independent Pictures team took terrific pictures you can see here.
The reception was a traditional Italian style with fantastic food and precious Piemonte wines. 
There were moving speeches, background music and lots of fun.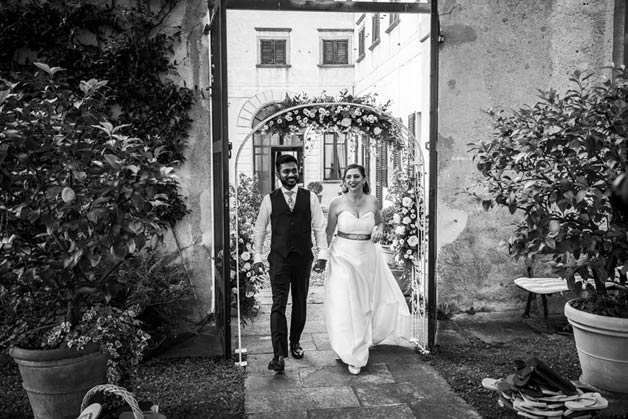 An Indian party in Palazzo Gemelli
After the gourmand wedding lunch, Giulia and Archit moved the party to a different venue on Lake Orta. The hotel where they had the reception does not allow planning dancing parties, so they rented a whole palace!
Palazzo Gemelli stands a few steps from the hotel. It has a perfect Italian style, a fantastic garden, and a stunning view over the Lake—the perfect setting for the after-party.
For the occasion, Guilia wore a second look. Her bridal dress changed slightly, and she wore a great blue belt with sparkling details: the famous "something blue"…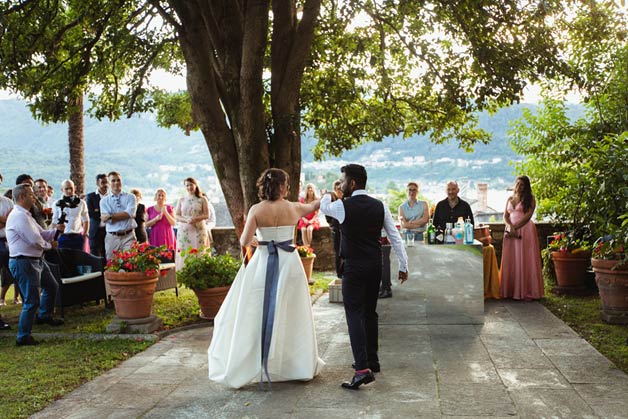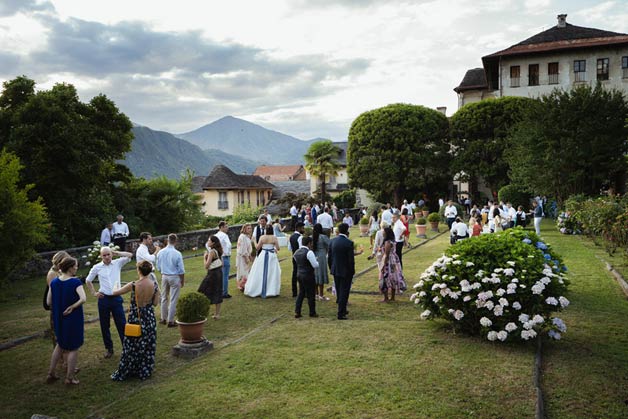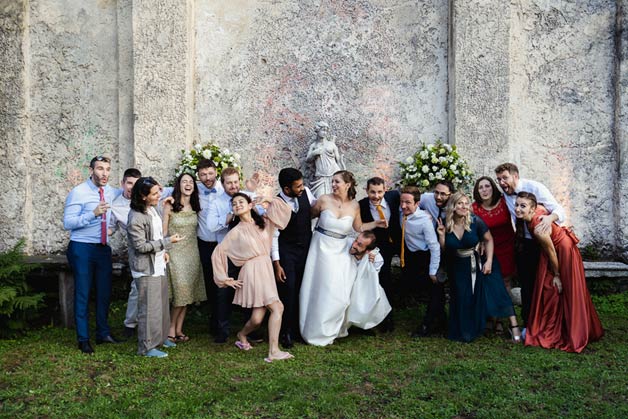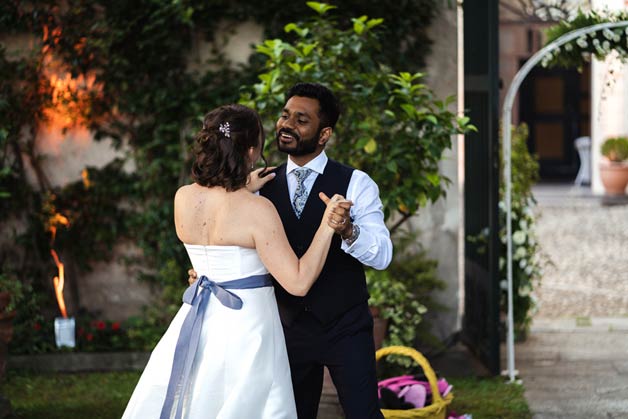 A touch of India
But with all this "italianity" we needed to add a touch of India as a teaser for the day two event.
 It could not be different for an Italian Indian Wedding between Lake Orta and Lake Maggiore.
 So Archit's family and friends involved Giulia's family and all Italians in a fantastic flash mob dance on the sound of Indian and Bollywood music.
That was so fun!! Everybody danced, and they were delicious!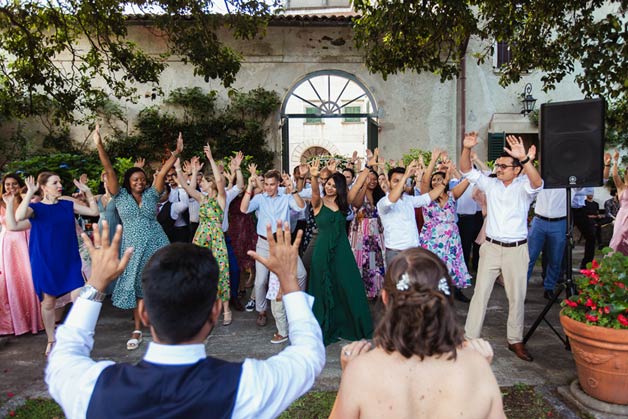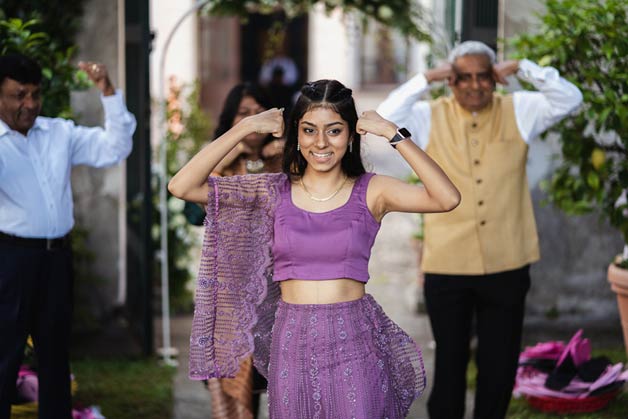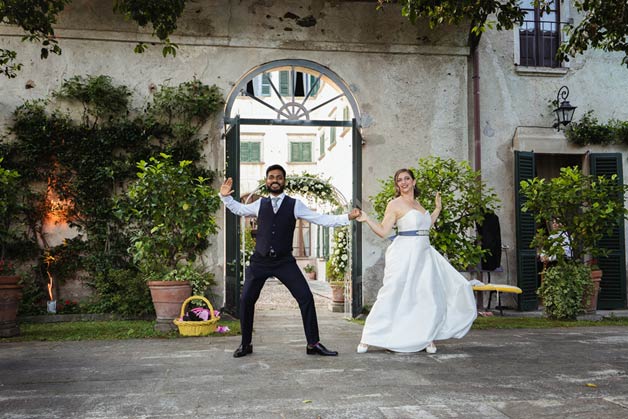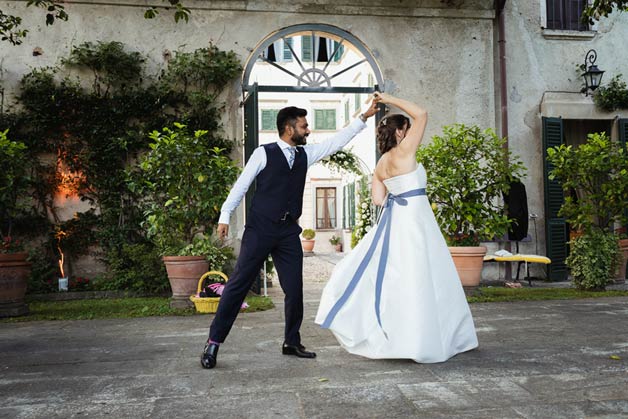 It was the time for drinks, traditional Italian sugared almond selection to taste, and most importantly, the time for the wedding cake!

An Italian wedding cake, one tier with fresh fruit, which everyone loved.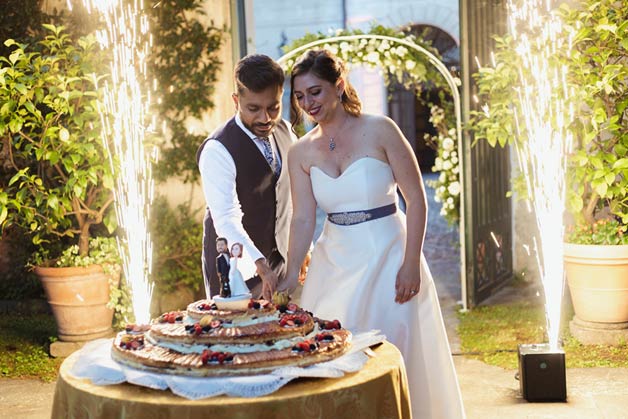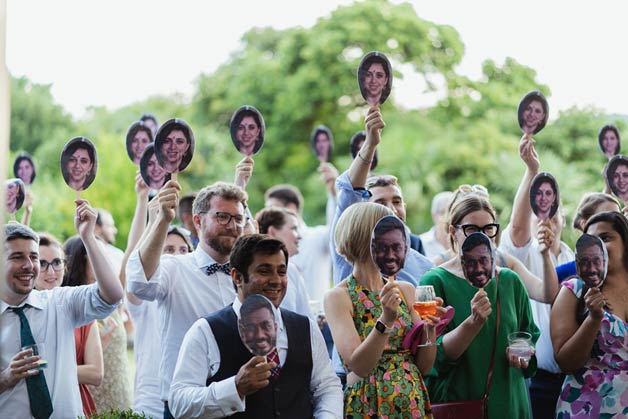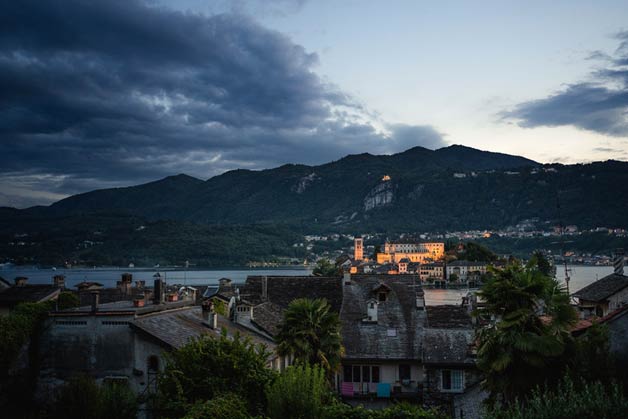 Dances continued going until late but not too much, guys, because the day after was the time for the Indian wedding!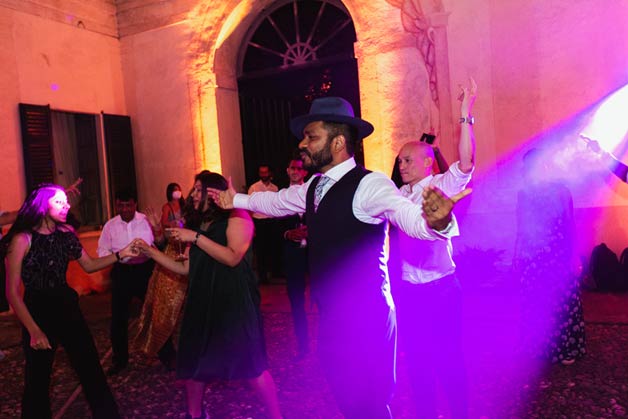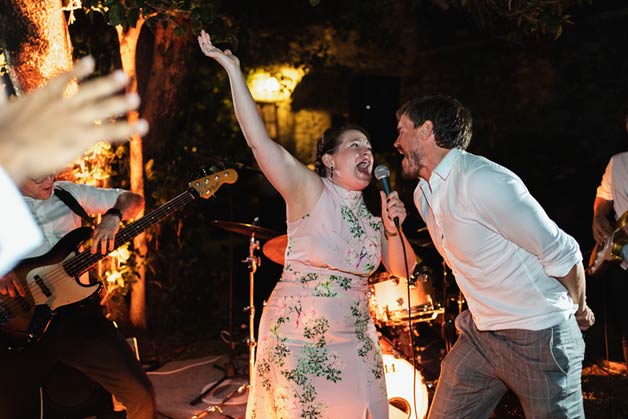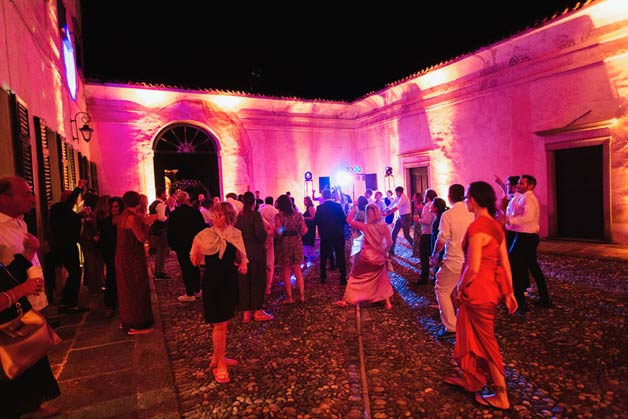 Stay tuned! We are going to tell you more about this in another post!