f you're dreaming of a fairy tale wedding in a beautiful location, then
Lake Como
might be the perfect destination for you. With its picturesque landscapes and romantic atmosphere, it's no wonder why so many couples choose to tie the knot here. And that's what happened when Federico and Ludovica exchanged their vows in the stunning
San Vincenzo church in Cernobbio
and planned their fancy
wedding at Villa d'Este, Lake Como
.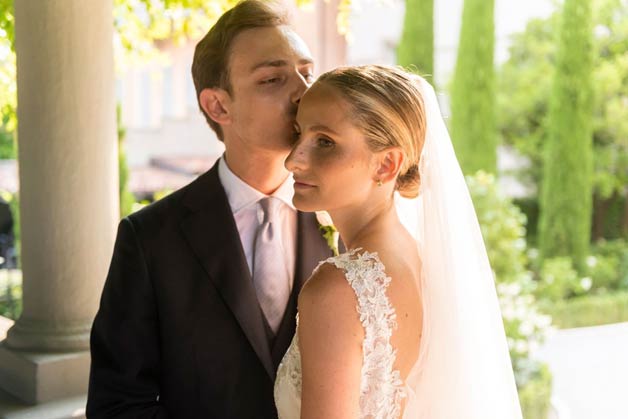 Video:
Movie in White
Photos:
Gabriele Basilico
Getting ready in Villa d'Este – Lake Como
The bride and groom were getting ready at Villa d'Este, one of the most luxurious hotels on the lake. They got ready in the beautiful rooms of the hotel: the elegant and charming setting of Villa d'Este made the perfect backdrop for the pre-wedding preparations.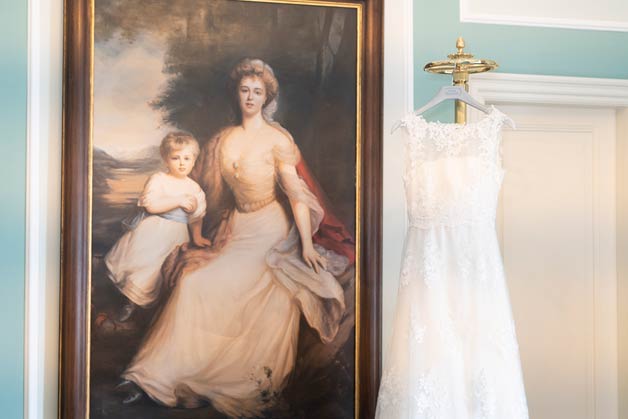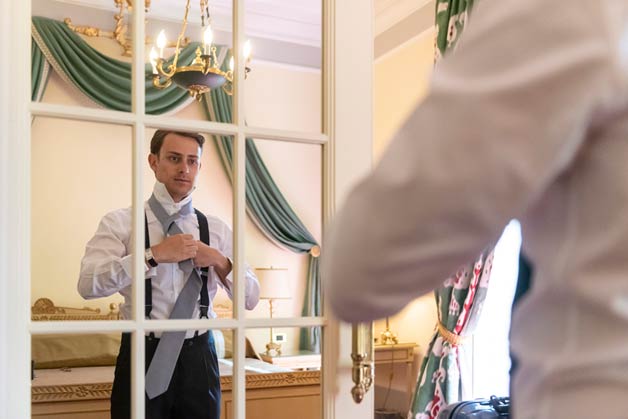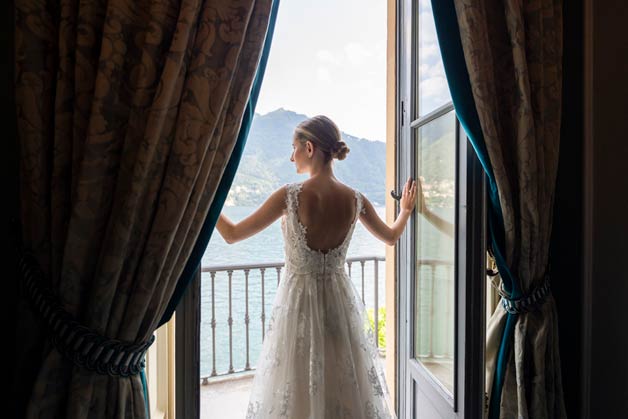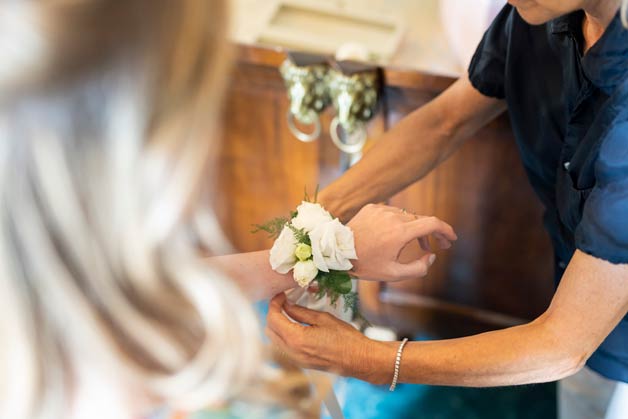 A beautiful ceremony in the San Vincenzo church
We planned the ceremony at the breathtaking San Vincenzo church in Cernobbio. With its intricate frescoes and stunning architecture, the church was a perfect location for the couple to exchange their vows.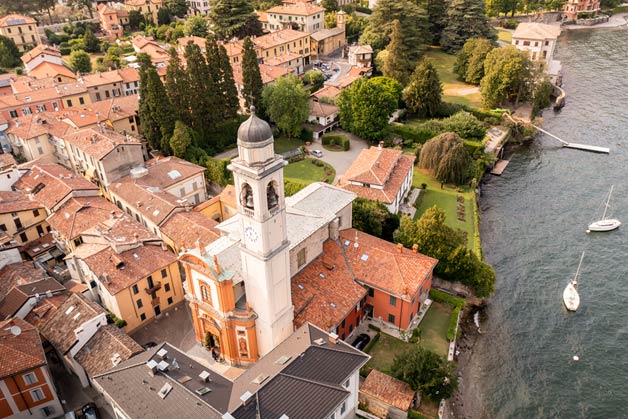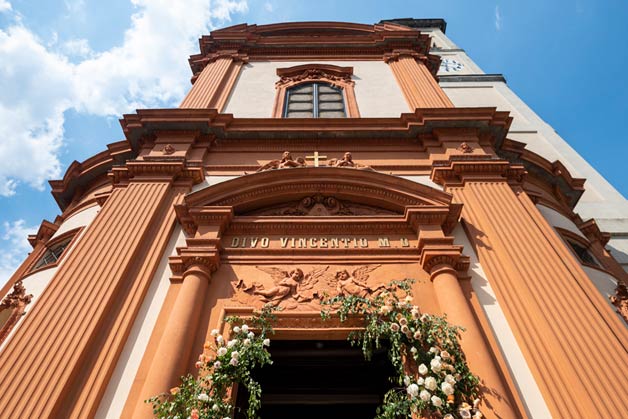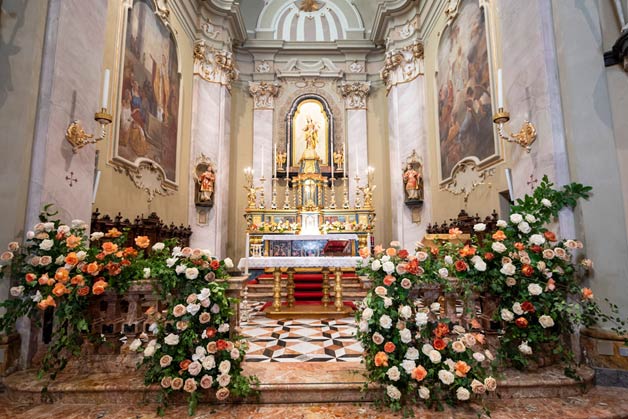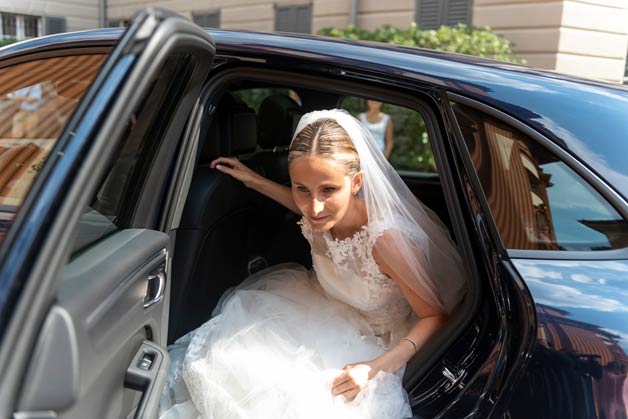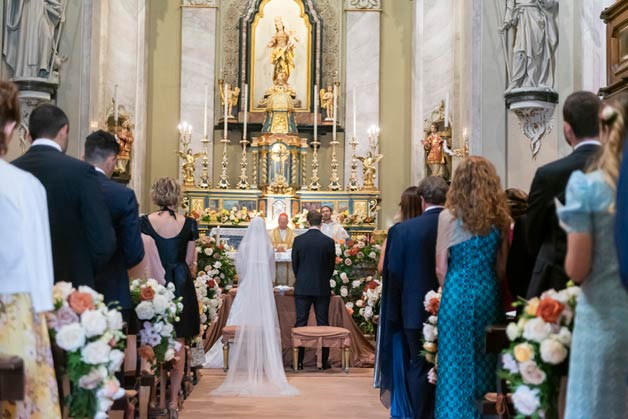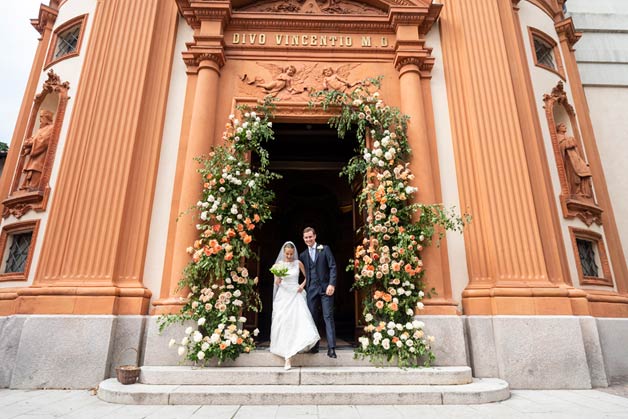 After the ceremony, the newlyweds headed to Villa Allamel for a romantic photoshoot. Its stunning gardens and beautiful views of the lake created the perfect scenery for capturing some unforgettable moments.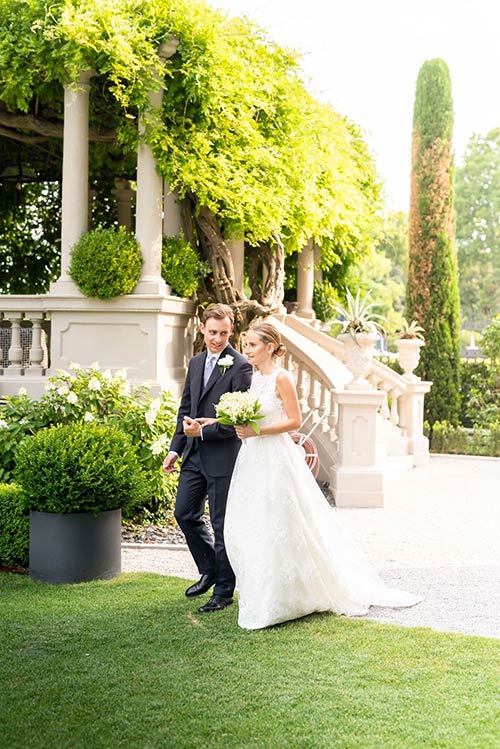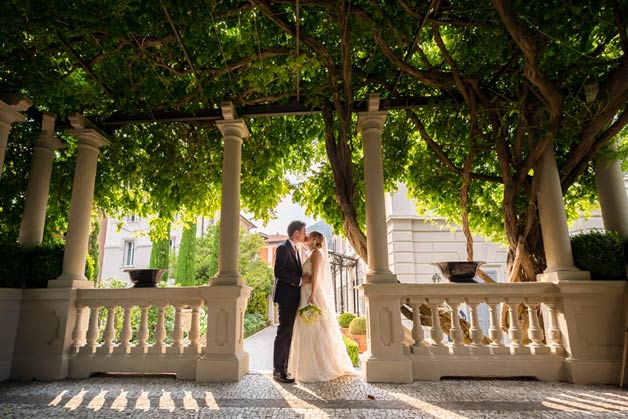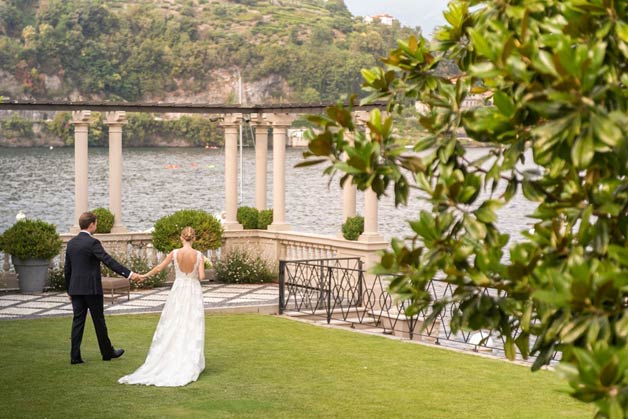 Wedding at Villa d'Este Lake Como: the exquisite dinner in Sala Impero
As the sun began to set, the guests enjoyed an aperitif in the lake-side garden of Villa d'Este. It is how a fancy wedding at Villa d'Este Lake Como starts. What an excellent location for the couple's guests to mingle and enjoy the stunning views of Lake Como!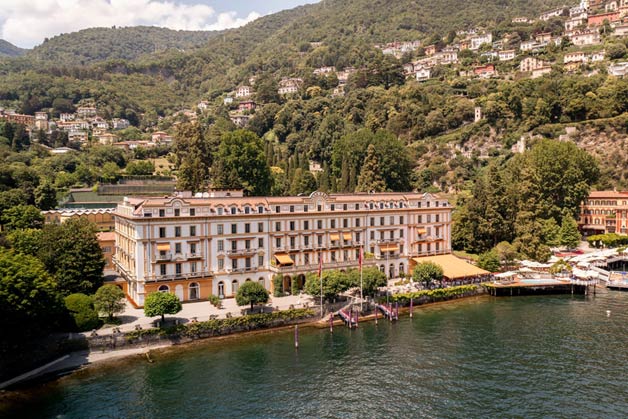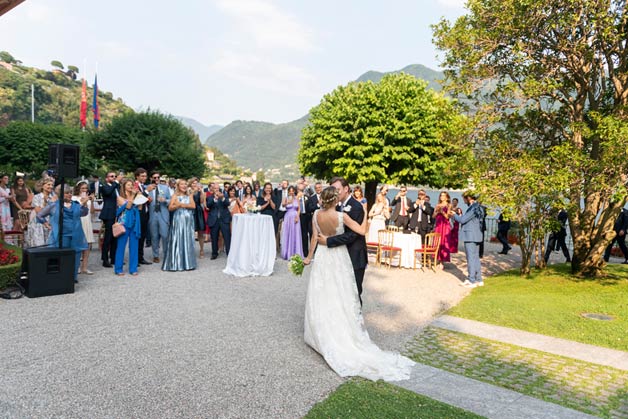 We decided to plan the dinner for a fancy wedding at Villa d'Este Lake Como in the hotel's Sala Impero — a grand ballroom in Villa d'Este. It is famous for its opulent decor and stunning architecture. Ludovica and Federico chose a menu of local delicacies paired with fine wines.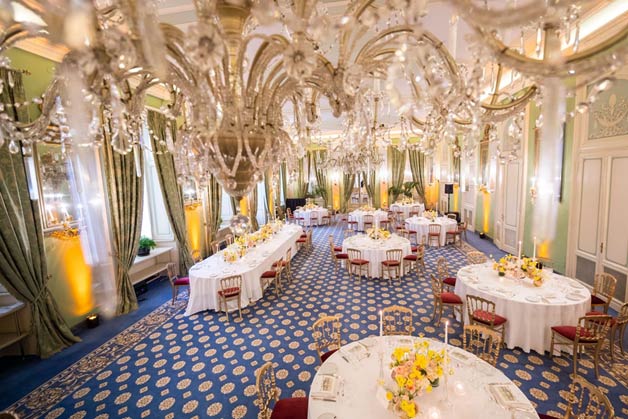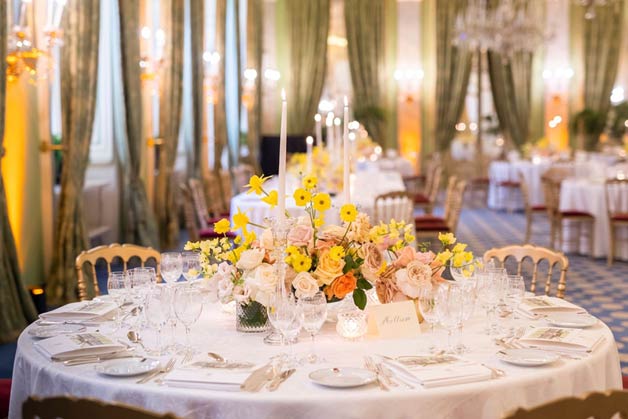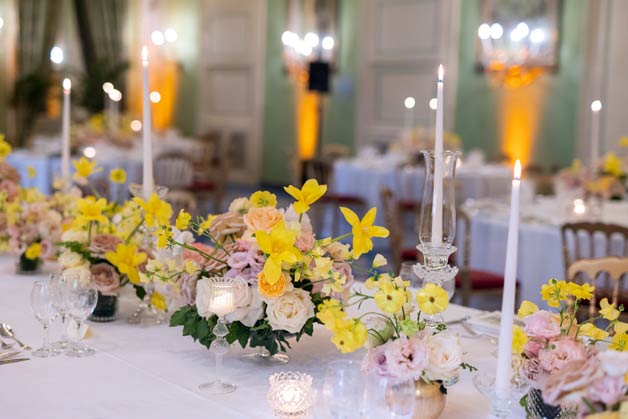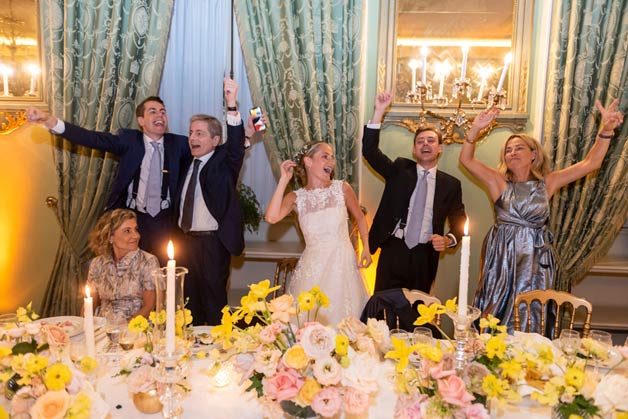 After dinner, Ludovica and Federico cut the cake in the garden while enjoying the magnificent fireworks on the lake. It was the perfect setting for the newlyweds to share this special moment with their loved ones.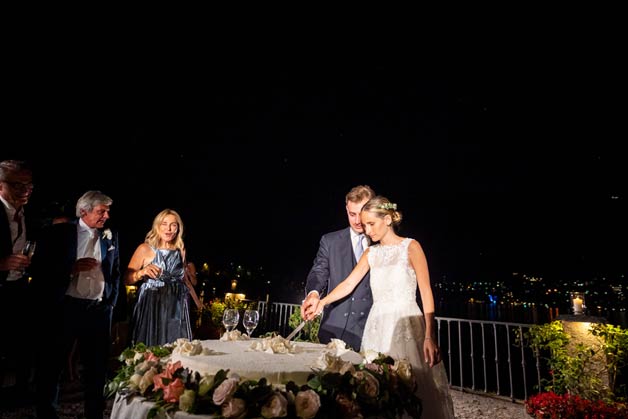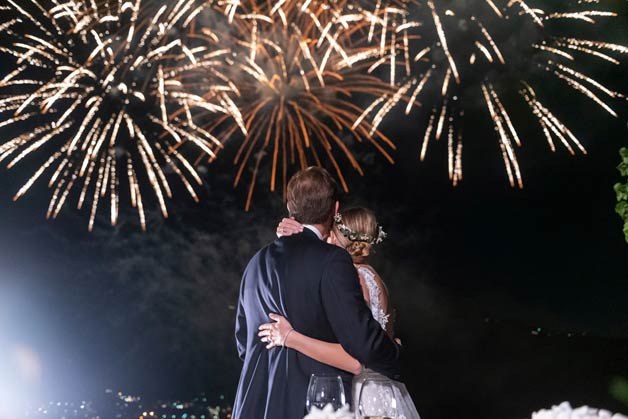 The newlyweds then had their first dance in the Sala Colonne, a beautiful ballroom in Villa d'Este that boasts stunning frescoes and marble columns. The room was beautifully lit, with the soft lights and delicate floral arrangements creating a romantic atmosphere.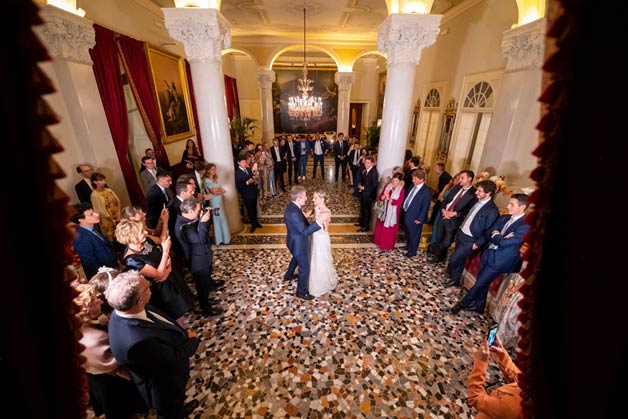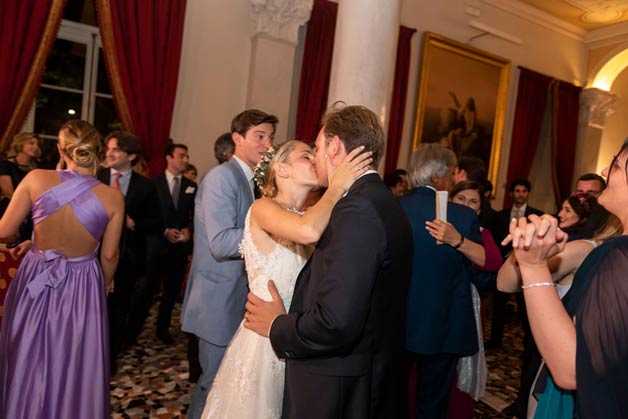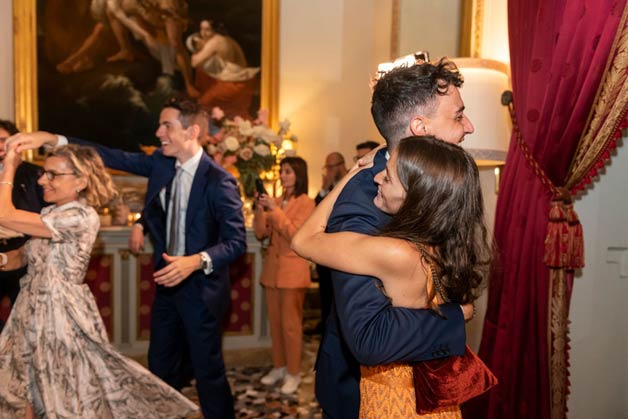 Enjoying the rest of the night at the disco
As the night wore on, the party moved to Villa d'Este's disco, where the couple and their guests danced the night away. Its state-of-the-art sound system and stylish decor made it the perfect place to end an unforgettable night.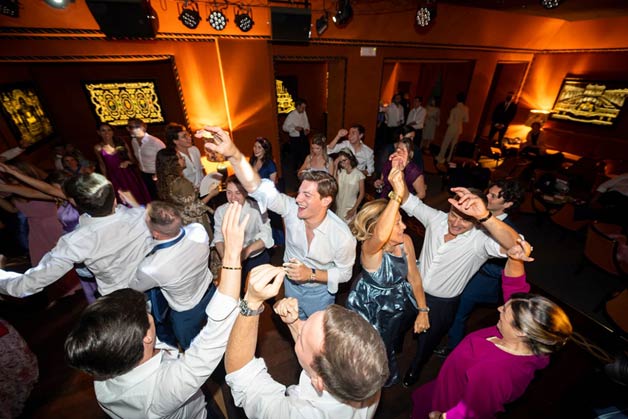 Federico and Ludovica's wedding was an accurate fairy tale, a genuine, unique, and fancy wedding at Villa d'Este Lake Como! Every moment is captured perfectly in the stunning surroundings. Lake Como is the place to be if you're dreaming of a fairy tale wedding.