ake Como is constantly becoming more and more famous. Couples worldwide dream of their wedding day in a venue overlooking the Lake.
Lily and Michal fulfilled their dream of getting married in Villa del Balbainello, one of the most famous venues on Lake Como. They followed their celebrations, planning an extraordinary wedding in Villa Lario with their family and friends at the beginning of October.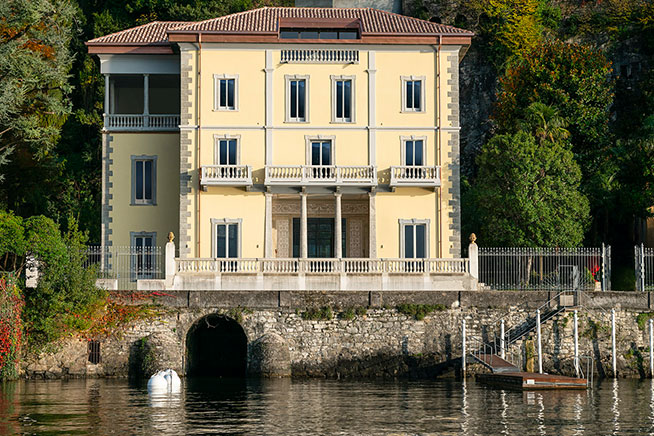 Getting ready in Villa Lario
Villa Lario in Pognana is a typical 19th-century Italian villa on the lakeshores of Lake Como. It is divided into more properties and suites.
The bride got ready in the lovely suite with her bridesmaids singing their favorite songs while enjoying the sun and the atmosphere.
The groom instead preferred to stay in the gardens with his closest friends, enjoying prosecco and Spritz!
This was the beginning of an extraordinary wedding in Villa Lario.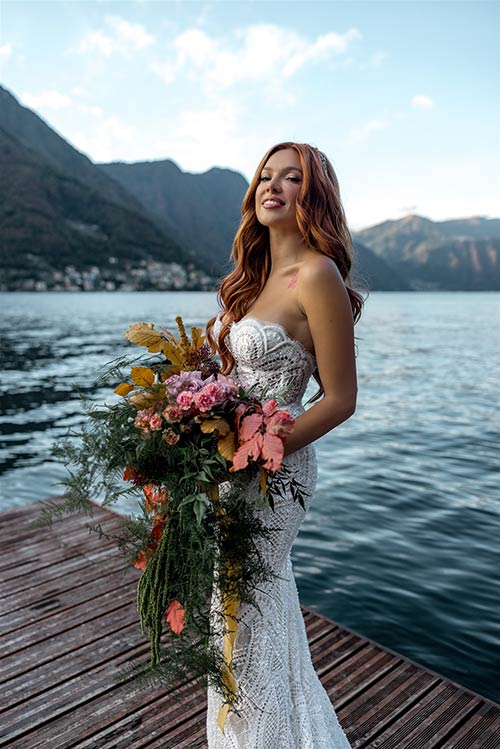 A boat trip on Lake Como for an extraordinary wedding at Villa Lario
Which are the most on Lake Como? Of course, reach the venue with a typical boat tour while enjoying the breathtaking view and atmosphere!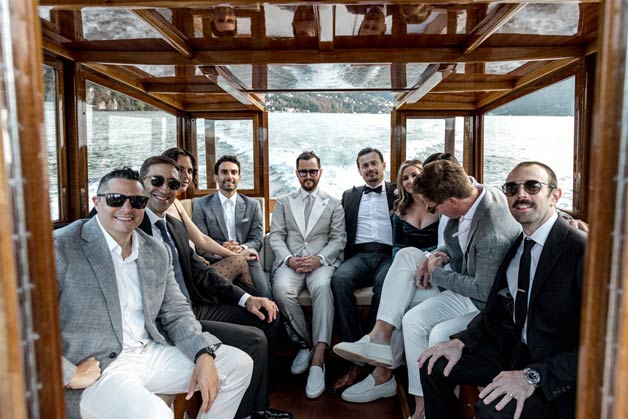 An emotional ceremony at Villa del Balbianello
The ceremony took place in the majestic Villa del Balbianello. Loggia Durini was decorated with flowers installed around the bride and groom, introduced by a lush aisle decoration. After the iconic walk through the villa's gardens, the bride can finally meet his groom.
The ceremony was very emotional and fun as the celebrant was a friend dressed up as the Pope! The vows were central to the wedding ceremony, full of love and happiness. You can tell by their looks how in love they are.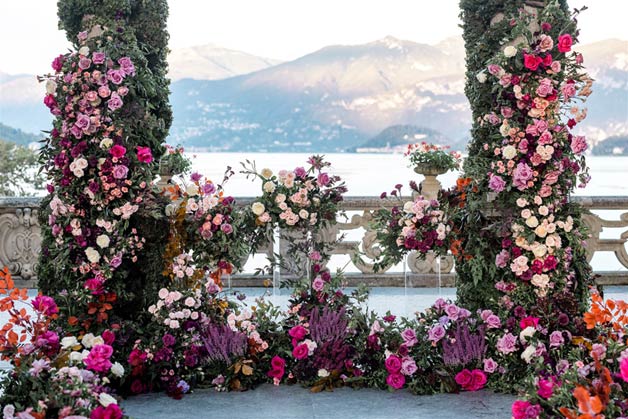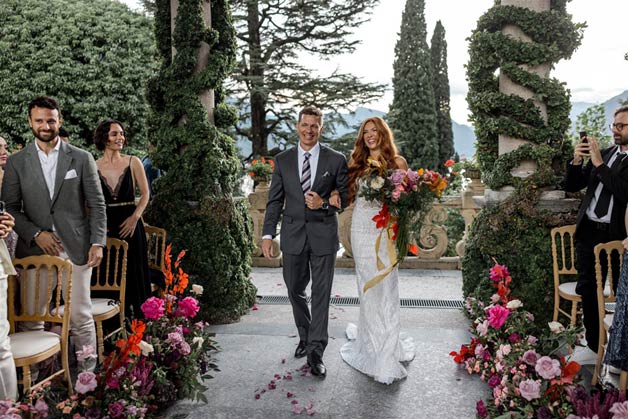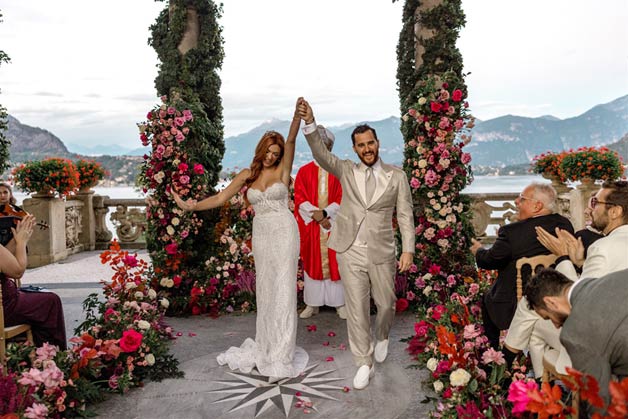 Wedding reception at Villa Lario
Now it is really time for an extraordinary wedding at Villa Lario!
The reception took place in Sala Palazzo. While the aperitif was served in the central garden. Guests could admire the landscape at sunset.
An amazing live band performing during the dinner played the hits that represented their story.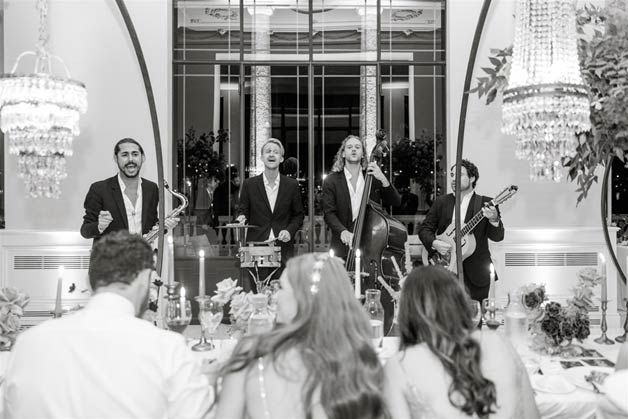 They chose to have a long imperial table decorated with a mix of high and low centerpieces with candles all along its length, enriched by a chandelier that set up a romantic and chic atmosphere. The long table had contemporary flower arrangements in gloomy autumn colors with hot pink mixed with half-greenery/half-floral clouds placed on modern golden structures. Candles match the color palette. 
The wedding reception ended not with the traditional cutting of the wedding cake but with a smores station with a chef that melted marshmallows and chocolate for each guest.
Last but not least, they ended the night dancing with family and friends.
Special thanks to photographer Lilly Red for taking these fantastic photos of Lily and Michal's extraordinary wedding in Villa Lario.
Thanks for giving us these beautiful shots!