ivian and Derek's wedding day at
Villa Lario
on Lake Como had magical moments they will treasure forever.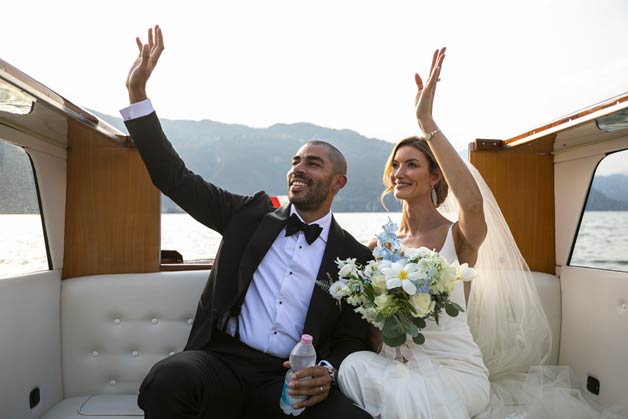 The Bride and Groom started their special day with their furry friend Jojo keeping them company while getting ready inside Villa Lario. The bride had her bridesmaids with her, while the groom finished getting prepared quickly and decided to spend some quality time with his buddies over beer and champagne before the ceremony.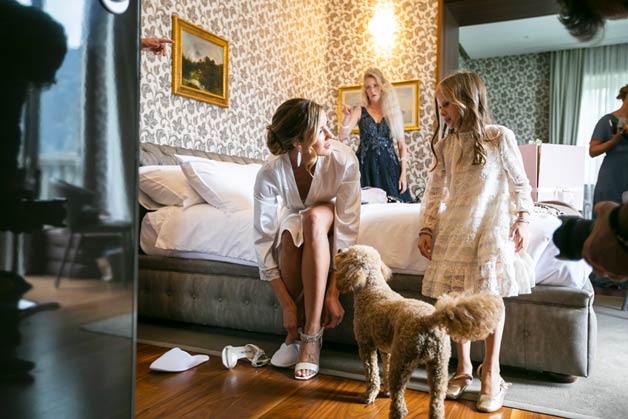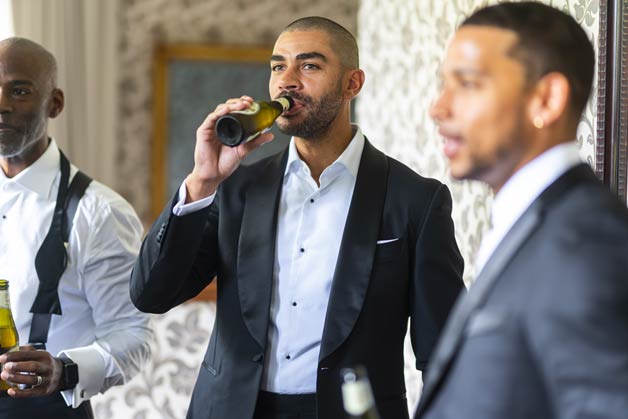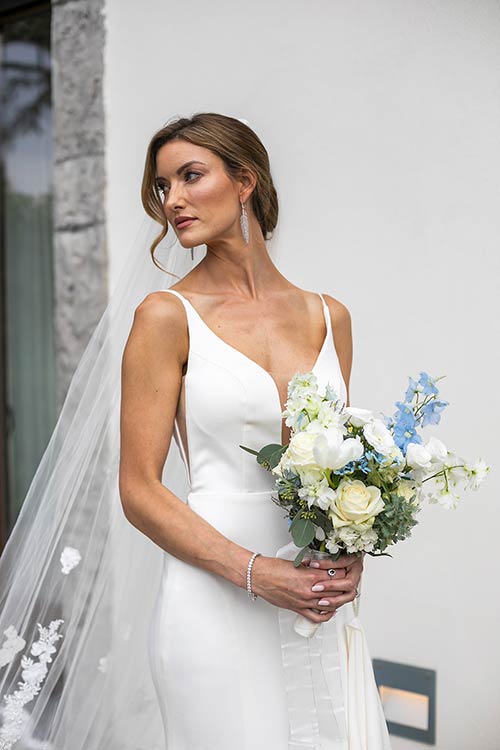 A Romantic Ceremony by Lake Como
Once ready, we could start the day of a romantic wedding at Villa Lario. We planned the wedding ceremony in the villa's stunning garden, and even Jojo got comfortable and fell asleep under Vivian's veil, making the occasion even more special. 

During the ceremony, the couple exchanged vows under a beautiful arch adorned with delicate flowers and greenery.
The atmosphere was serene and romantic, with the tranquil sound of Lake Como in the background. As Vivian and Derek exchanged their rings, they shared a loving gaze, sealing their commitment.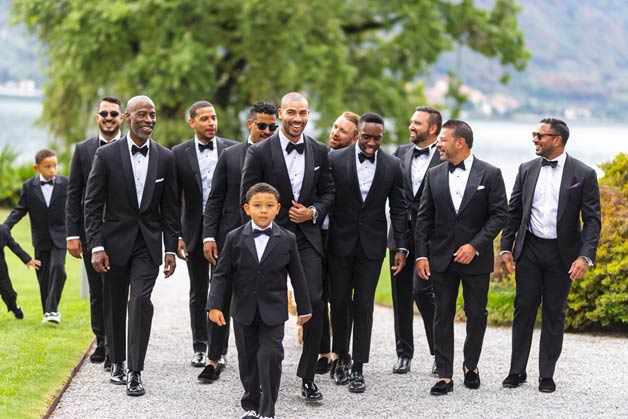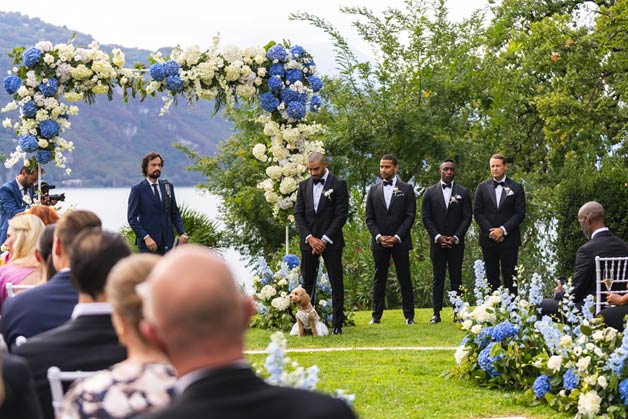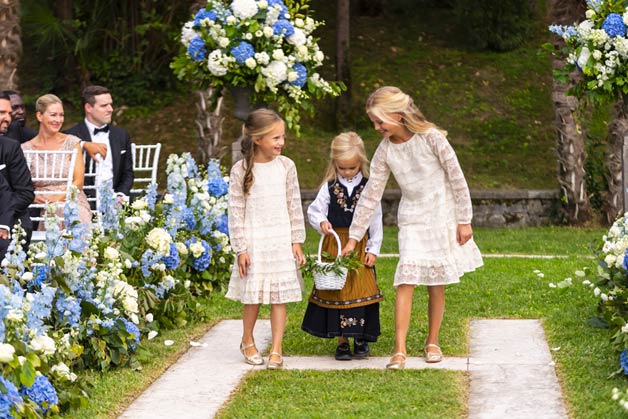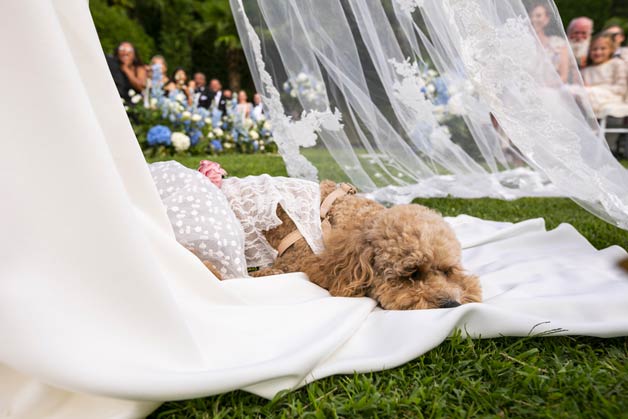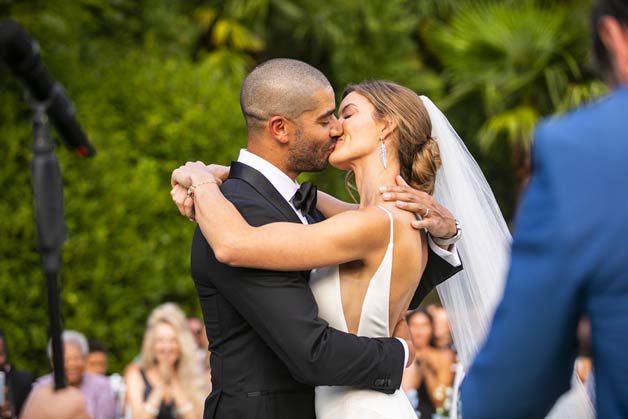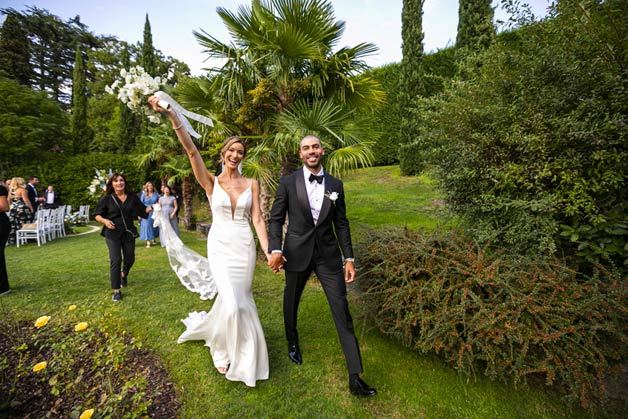 Enjoying wedding photos on the waters of Lake Como
After the ceremony, the newlyweds took a romantic boat ride for a photoshoot while guests enjoyed an aperitif.
During the boat photoshoot, the couple posed for stunning shots as they glided across the sparkling waters of Lake Como. Vivian and Derek smiled and laughed, lost in the moment and the beauty of the surroundings.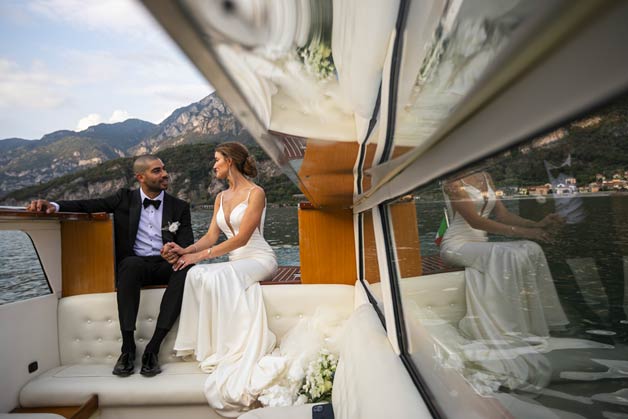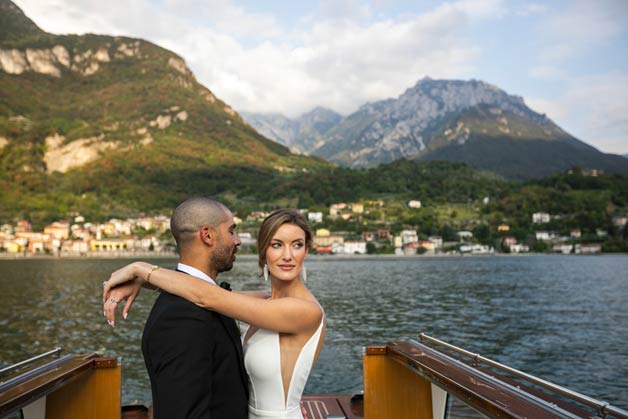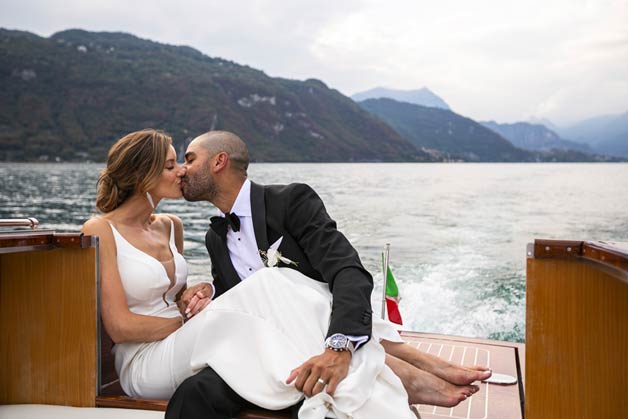 It is time to celebrate at Villa Lario – Lake Como
We planned Vivian and Derek's wedding reception in the grand hall. We transformed it for the occasion. The reception wasn't just a time to enjoy the delicious food but also an opportunity for family and friends to give heartfelt speeches to the newlyweds.
The speeches were full of laughter, tears, and genuine moments, making it an emotional and memorable experience for everyone involved.
It is the real essence of a romantic wedding at Villa Lario – Lake Como.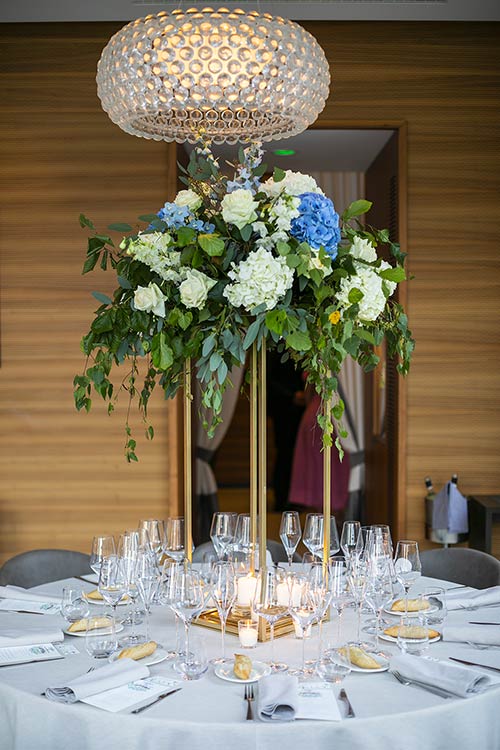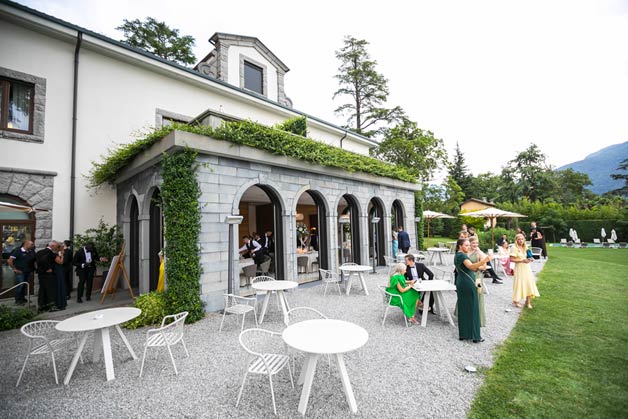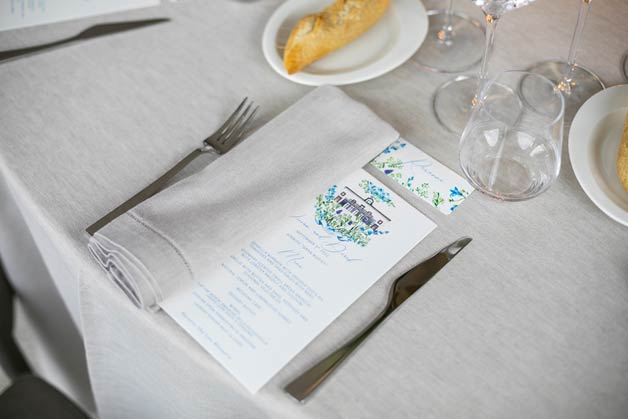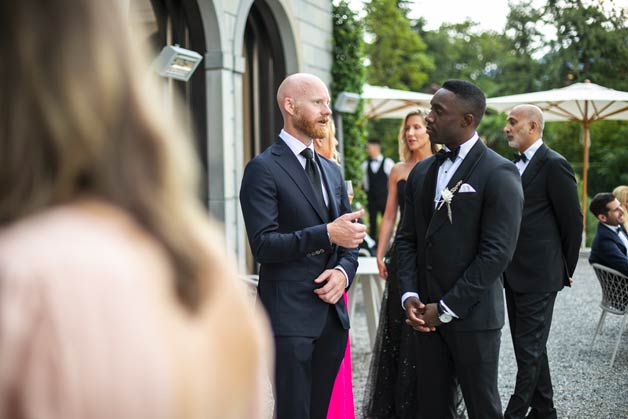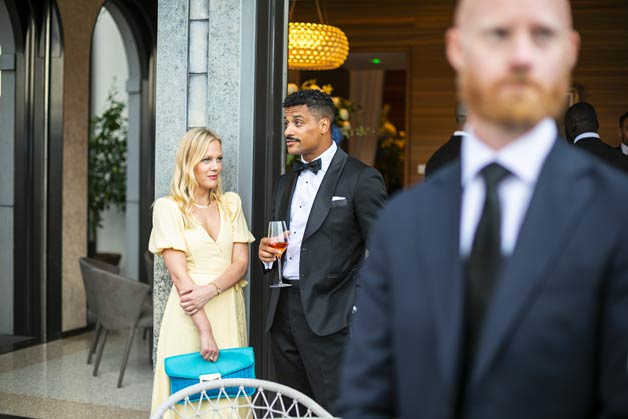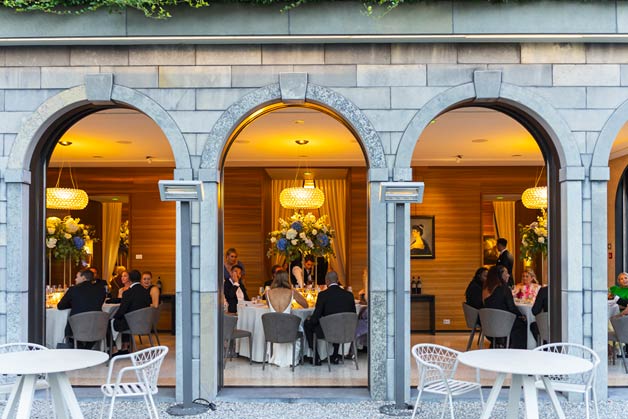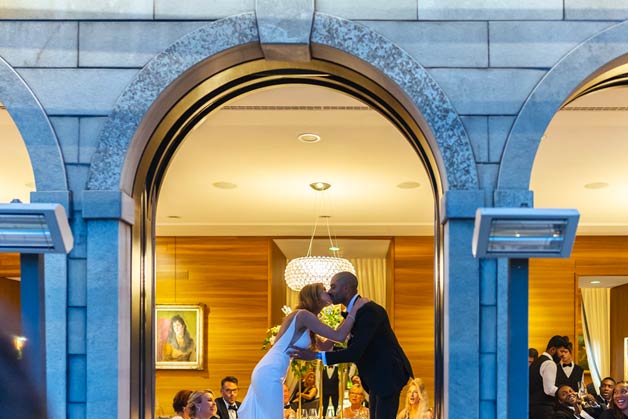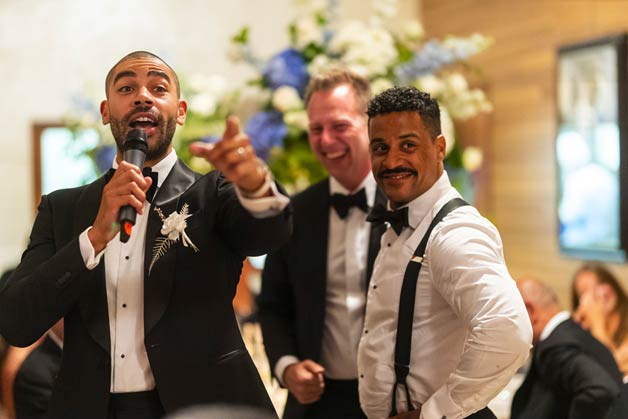 A unique wedding cake cut overlooking Lake Como
We could only close a lovely reception for a romantic wedding at Villa Lario – Lake Como with the cutting of the cake, where Derek surprised Vivian with an extraordinary fireworks display that lit up the sky. 
The cake cutting was a highlight of the evening, with guests gathered around to watch the couple take the first slice. The cake was a masterpiece, with delicate layers and intricate details.
While enjoying the fireworks display, everyone cheered and raised their glasses to the happy couple, celebrating their love and the day's magic.
The party moved inside the villa, with guests dancing the night away, having fun, and creating unforgettable memories.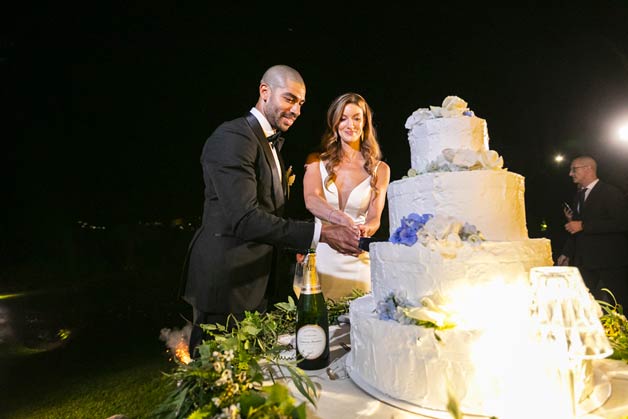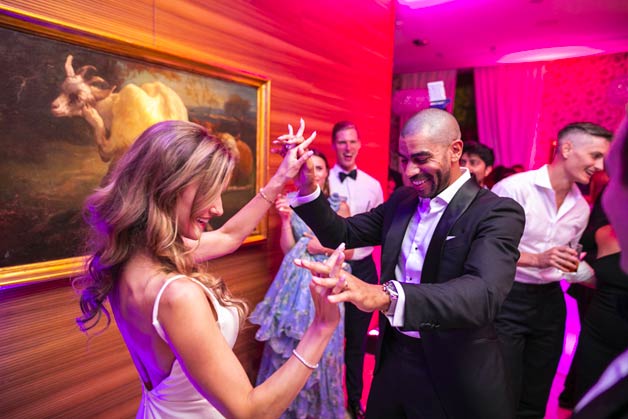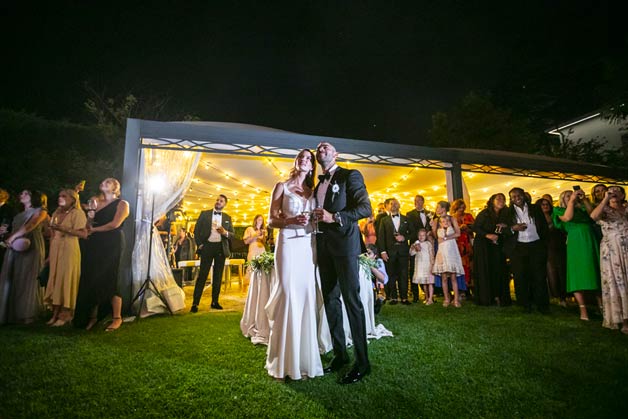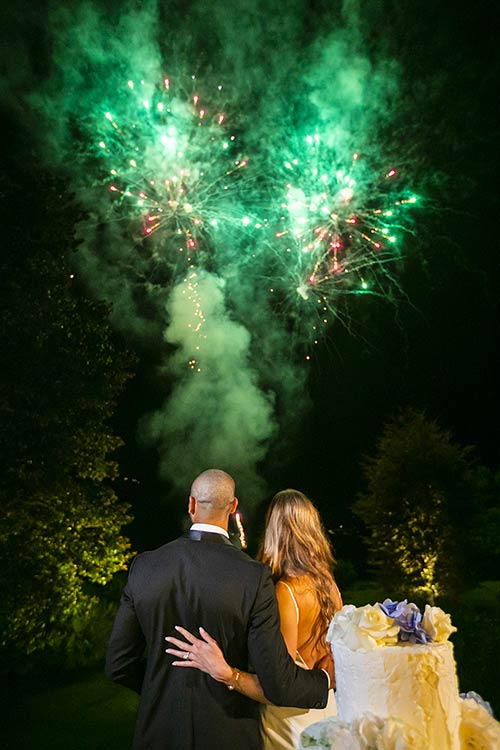 Overall, it was a memorable day filled with love and joy that Vivian and Derek would always cherish.