lopements are a new trend on Italian Lakes, and Aaron and Heather's wedding was the perfect example!
After a year without events and two full lockdowns, at the beginning of 2021, new requests started coming in for a new
elope on Lake Como
.
In April, Heather contacted us about her Elopement on Lake Como.
We sent her a few venues proposal, and she chose the gorgeous Villa del Balbianello.
She did it right. Villa del Balbianello is one of the most famous and beautiful wedding venues on Lake Como.The ideal setting for a romantic new elope on Lake Como.
Heather and her husband to be Aaron wanted to keep it simple. They planned their elopement for just the two of them and two of their closest friends.
The key to this wedding was elegance and uniqueness, and so it was.
We were so glad to make their dream come true after a hard time during the pandemic.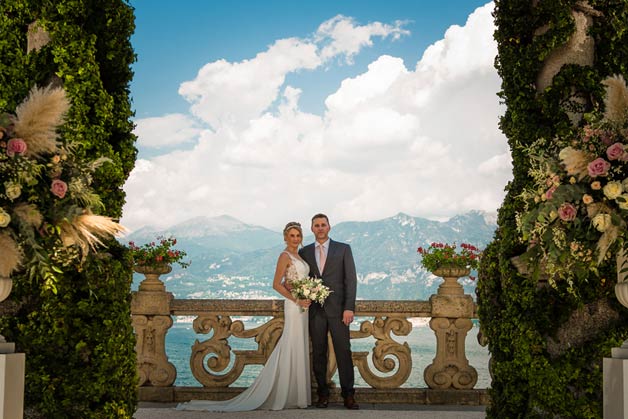 Getting ready in Villa del Balbianello
The beautiful bride Heather and her best friend drove from their holiday house to Villa del Balbianello. They got ready here, overlooking the fantastic view on Lake Como.
Their make-up artist and hairdresser were already waiting for them. Once we were all in the beautiful room of Villa del Balbianello, they started the getting ready session for the new elope on Lake Como.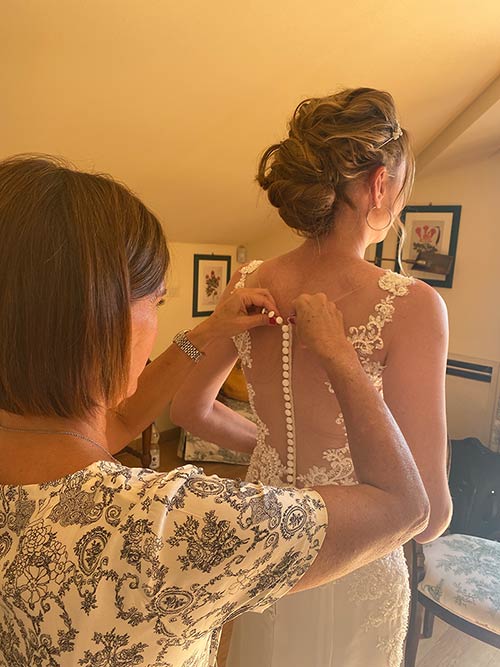 A romantic elope on Lake Como
Half an hour before the ceremony, Aaron, the groom, and his friend were ready to reach Villa del Balbianello. They got on board a private boat to go Villa del Balbianello in style traveling on the magic waters of Lake Como.
The bride and groom and their two witnesses were amazed by the beauty of Villa del Balbianello.
Enchanted garden, flowers, and the view on Lake Como left everybody speechless.
As a matter of fact, Lake Como and Villa del Balbianello is a fantastic venue for a new elope on Lake Como.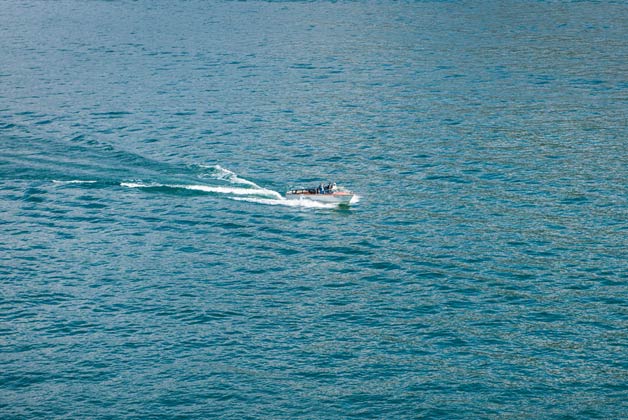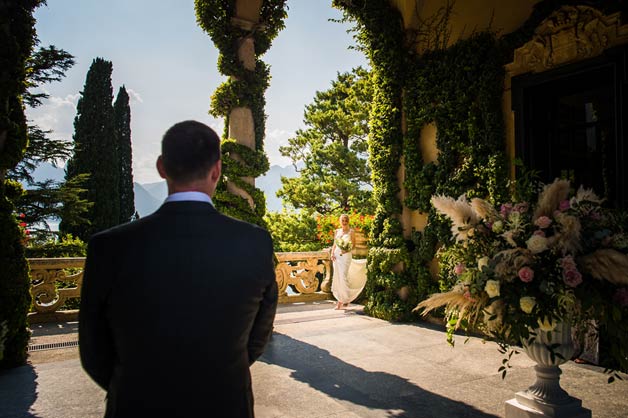 Elope ceremony in Loggia Durini at Villa del Balbianello
Elope wedding ceremony was really touching and moving. The wedding celebrant was a friend of the bride and groom, so he took the occasion to talk about their adventures together. Everyone was very moved and shared tears of joy.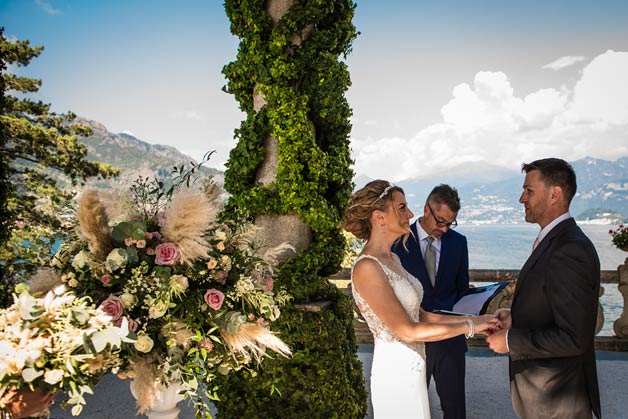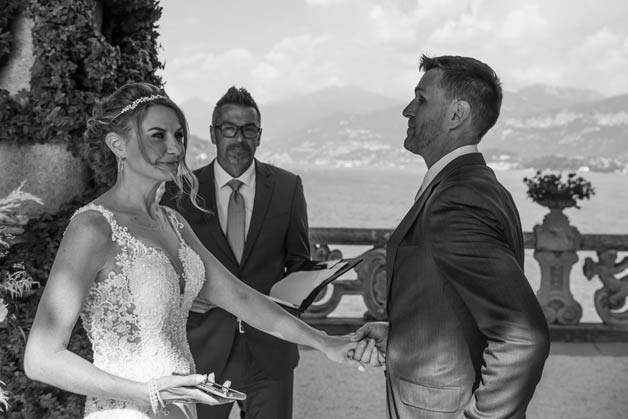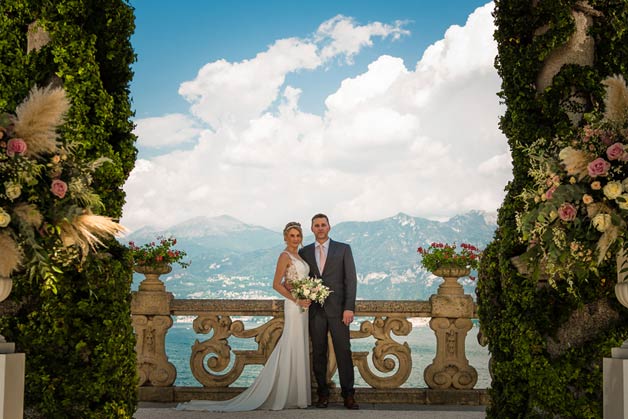 After the wedding ceremony, the bride and groom and their friends took some time to take some incredible wedding photos of their new elope on Lake Como. Photographer Jan Verheyden took terrific photos you can see here.
At sunset, everyone was ready to get back to the holiday home by the shores of Lake Como to celebrate with a very intimate and lovely dinner.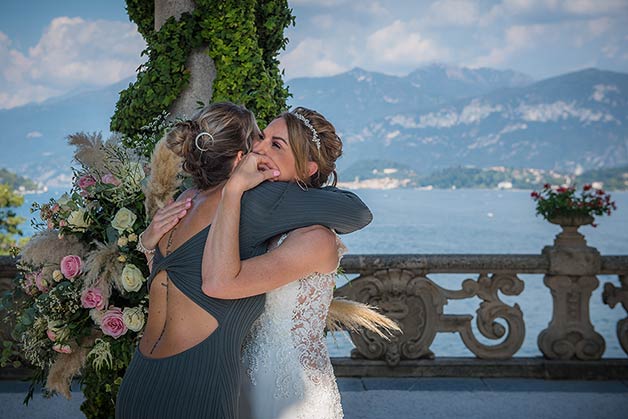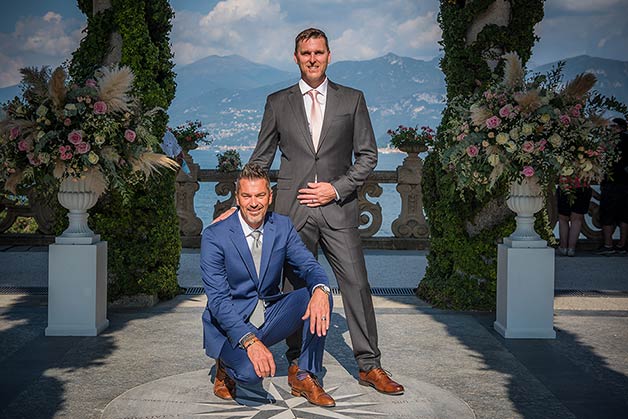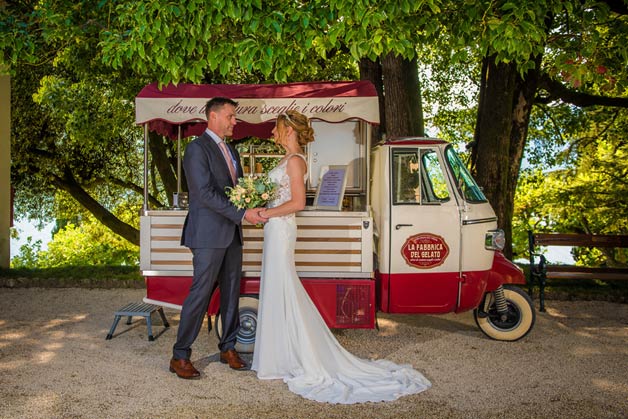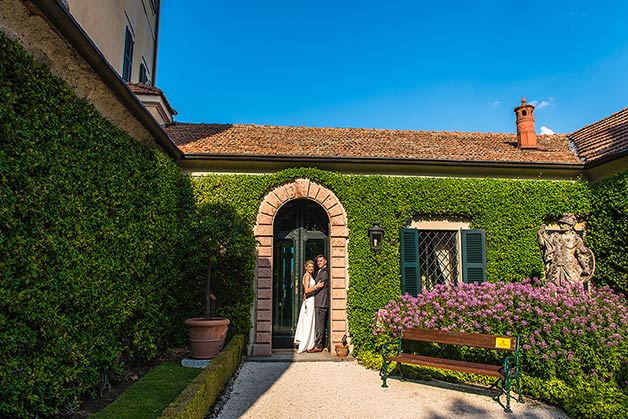 What a great day on Lake Como! We love celebrating love with pretty and intimate elopes on Lake Como.
It is a magical destination to make the wishes of brides and grooms come true.