hat happens when a wedding planner decides to get married herself?
If she lives across Lake District and her husband to be from one of the Lakes, she could not choose something different from the most romantic ones:
Lake Orta
!
Veronica is our lovely wedding planner for Lake Garda.
As a matter of fact, she used to be part of the Lake Como planners team, but she grew professionally. She developed a great experience. Today she in charge of a broad region herself with the Italian Wedding Company team: Lake Garda, Lake Iseo, and Franciacorta countryside.
She is fantastic, and this post is our special gift for her for being back in the team but most of all because it is her wedding anniversary!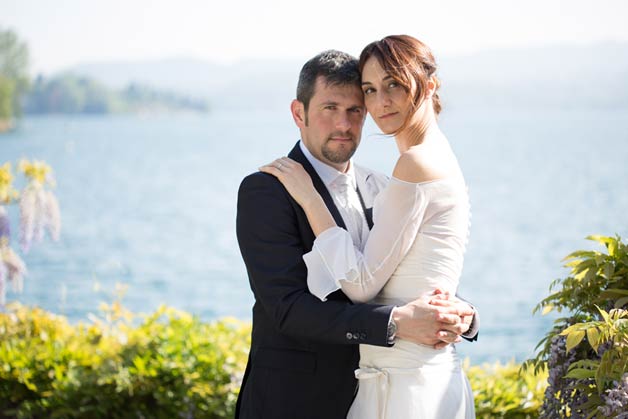 Wedding planners working as a Team can do magic!
Veronica and her husband Stefano's wedding took place on the shores of Lake Orta.
As we mentioned, Stefano was born in this area, so they both decided to arrange the wedding here. They planned a great day at a place with a special meaning and offer their guests a marvelous view while relishing delicious food.
Our planner Valentina working on Lake Orta helped her a little to find the right wedding venue for their special day.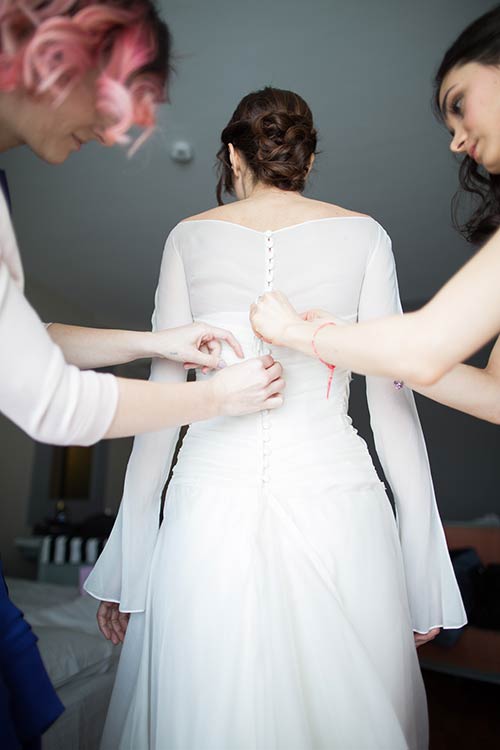 A Japanese themed wedding
The theme of the wedding was Japan: a real Japanese themed wedding on Lake Orta. In fact, Japan was the destination of their honeymoon and the culture they both love.
Veronica and Stefano's wedding was, therefore, a mixture of Italian and Japanese traditions.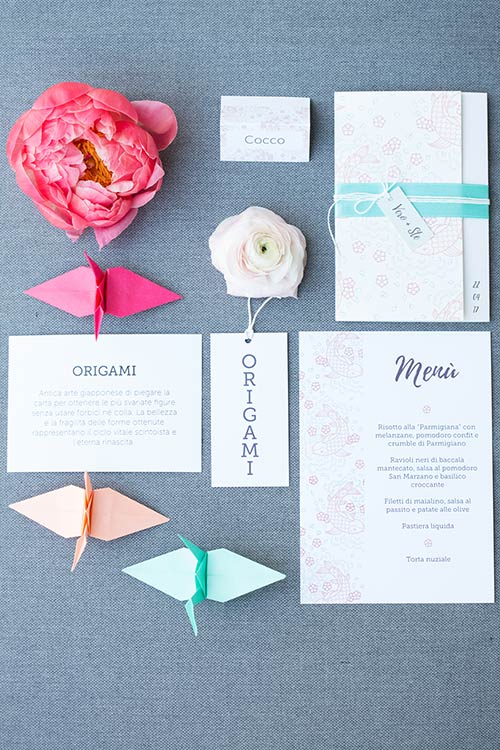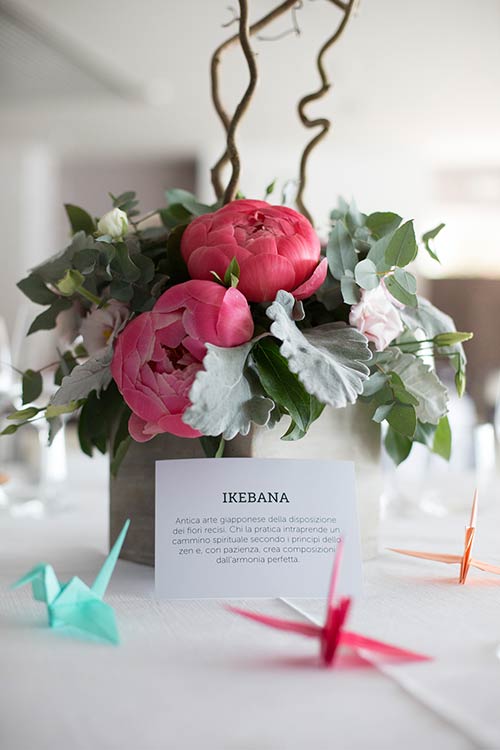 They got married in one of the most beautiful churches above Lake Orta, with a magic view over the lake. This was very Italian style, the same as the rice toss after the ceremony and confetti (sugared almonds) at the wedding reception.
The bridal bouquet was made with colorful peonies, a queen of flowers for Japanese people, and floral decorations at the ceremony and reception.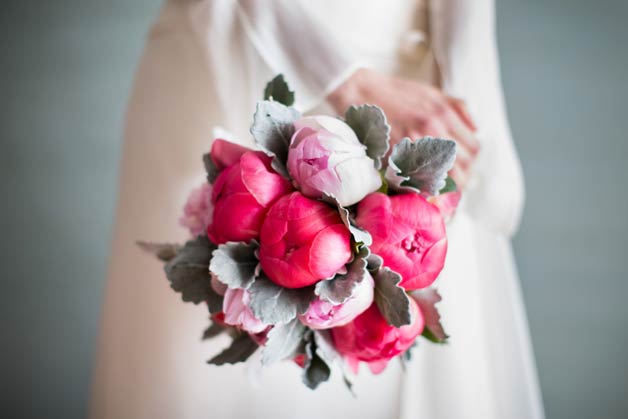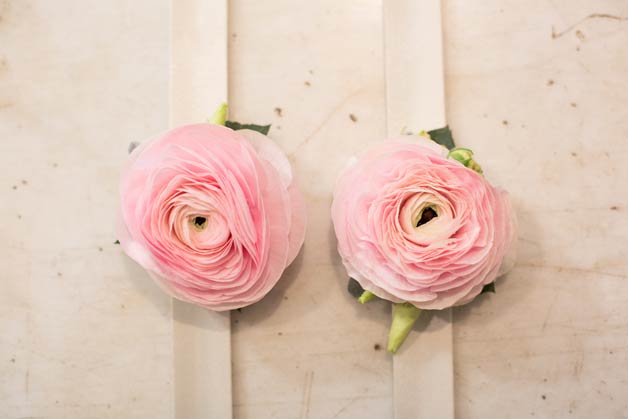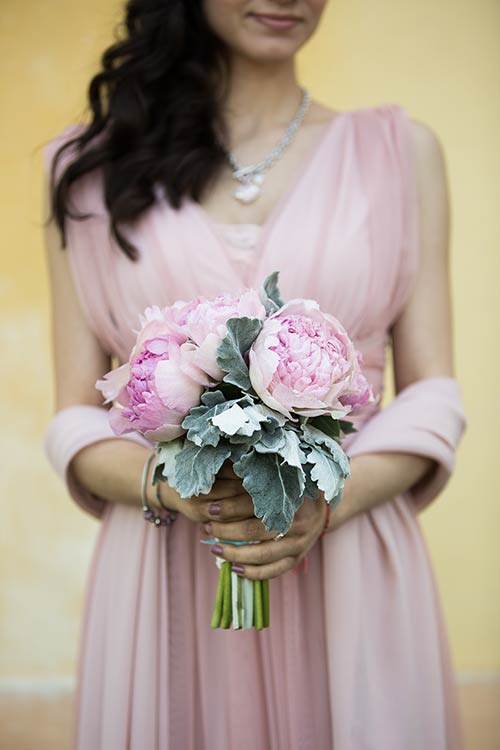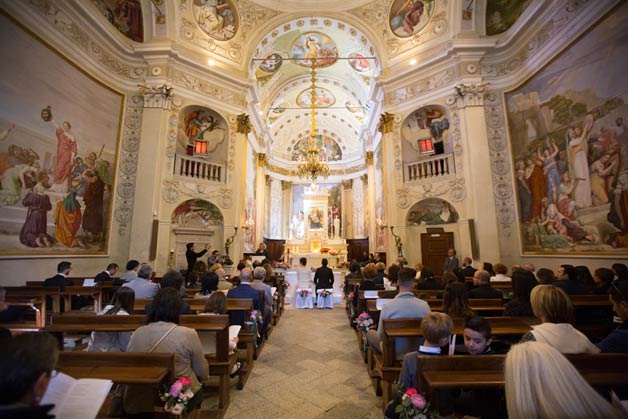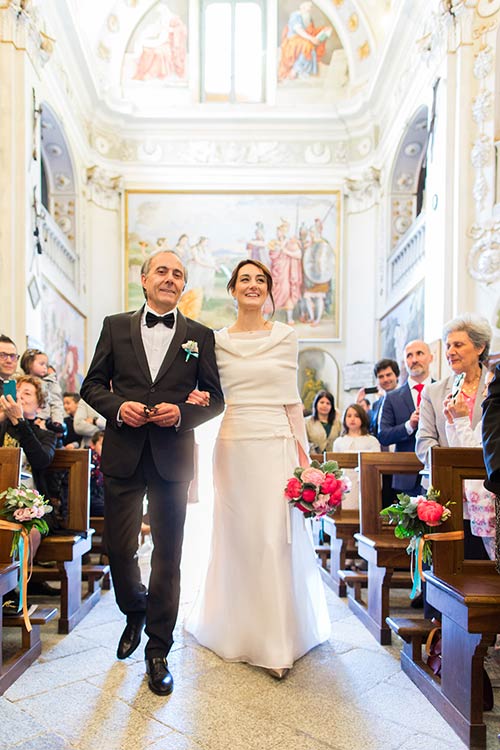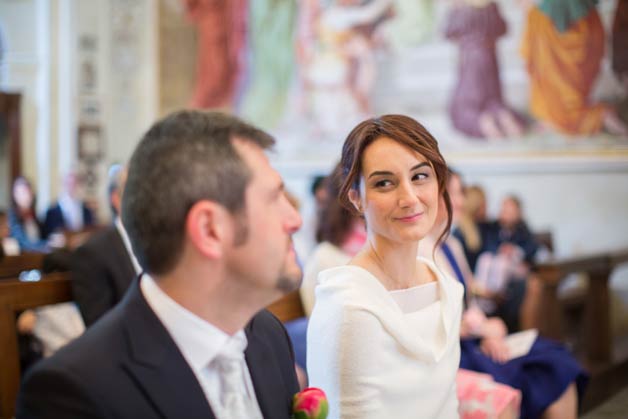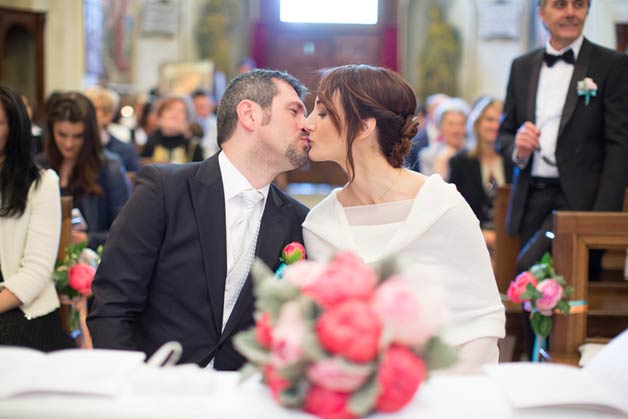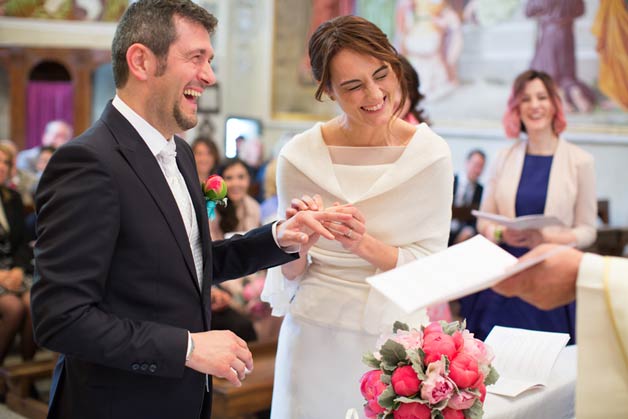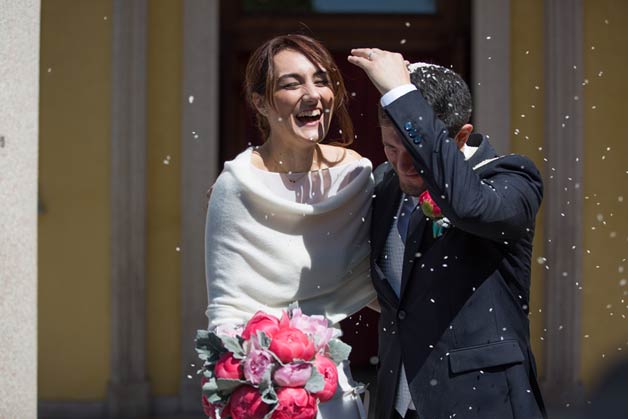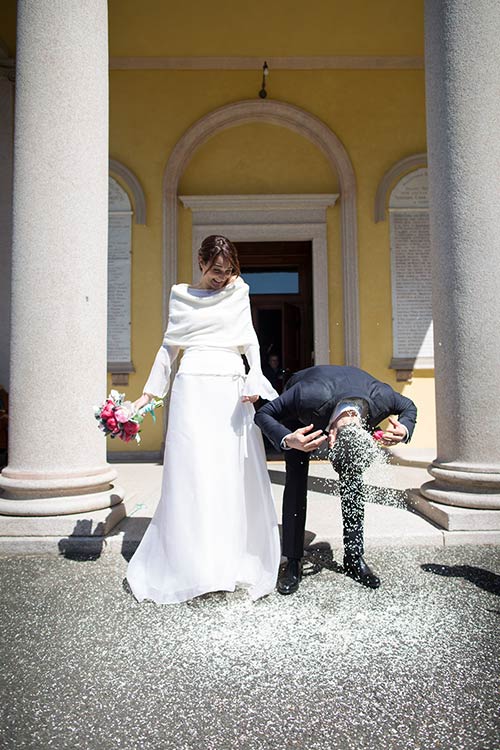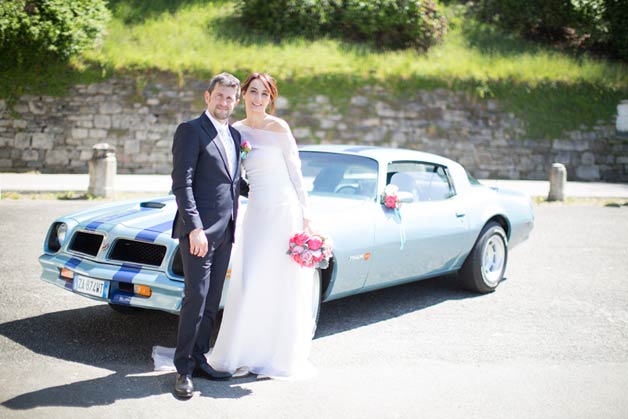 Japanese theme for all wedding decors!
All floral decorations and printings recalled Japan.
It could not be different if you want to plan a Japanese themed wedding on Lake Orta.
There were hundreds of paper cranes, made with origami technique, hanging from the restaurant's ceiling and tables! Can you imagine that? They were just wonderful! Veronica did them all! Here you can really feel the touch of a wedding planner in charge!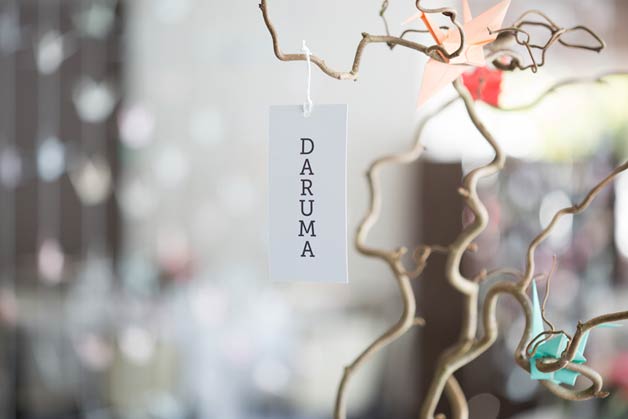 Japanese themed wedding reception
Centerpieces were very original, still keeping a Japanese style, with a simple floral basement and branches used to support paper cranes and table names.
The whole wedding stationery was based on a typical Japanese-style graphic design. In particular, koi carps and flowers, whose color palette was precisely the same as all floral decorations. Koi carp represents fidelity in marriage and good luck in general, so they thought it was the perfect symbol for their wedding.
All table names were Japanese words whose explanation was written on cardboard at the bottom of centerpieces.
Guests were then able to create their own origami, following the instructions bride and groom prepared for them on a table.
Just lovely and beautiful as only a wedding planner could study!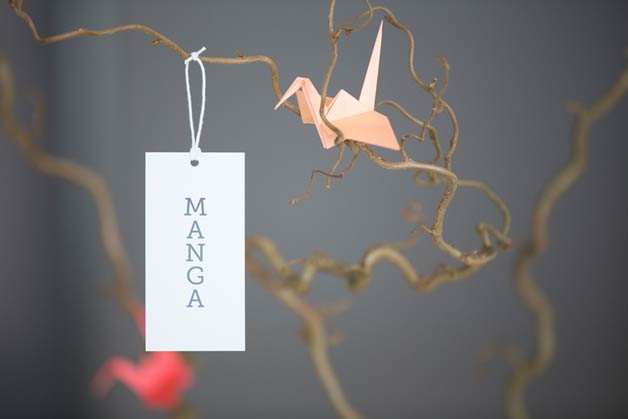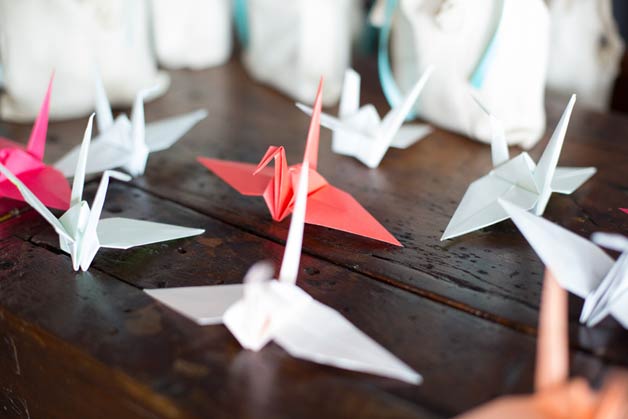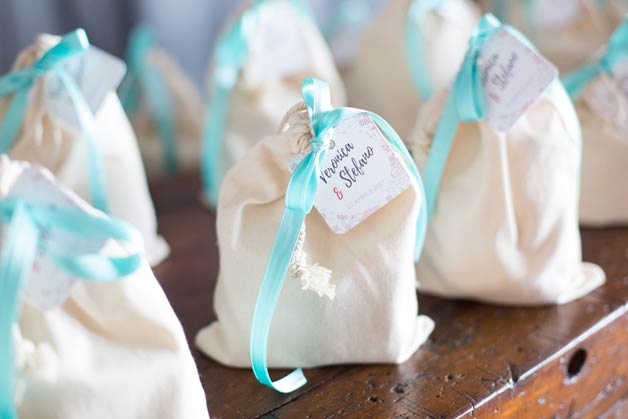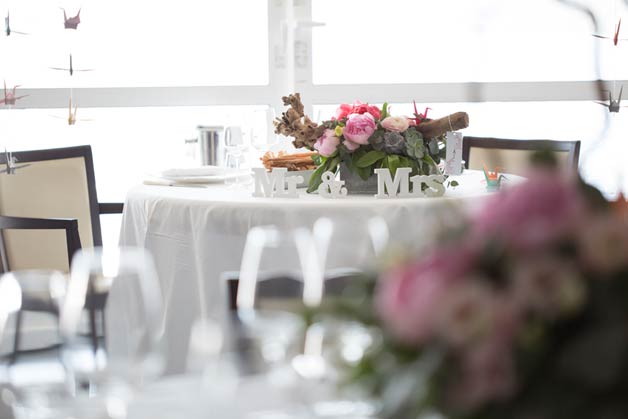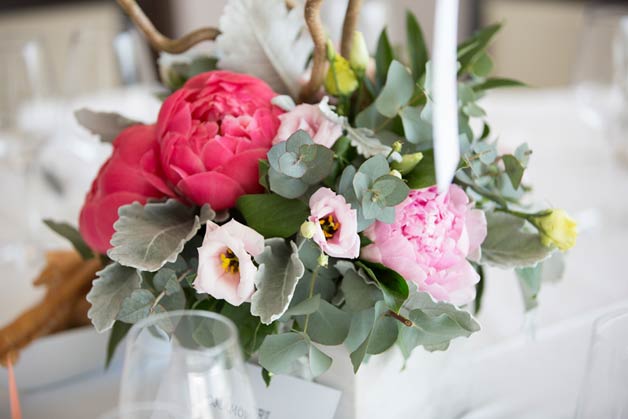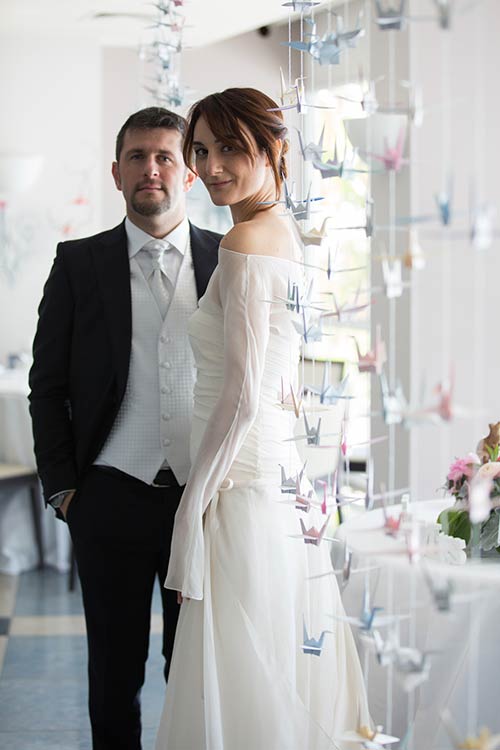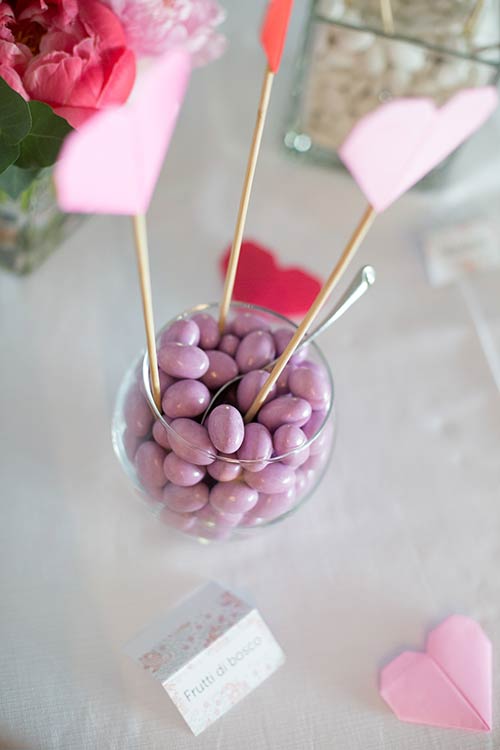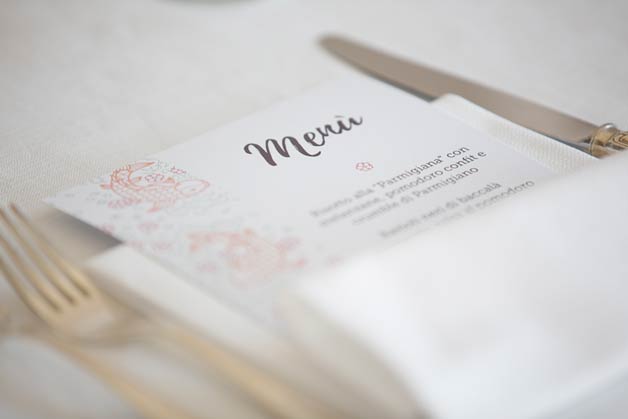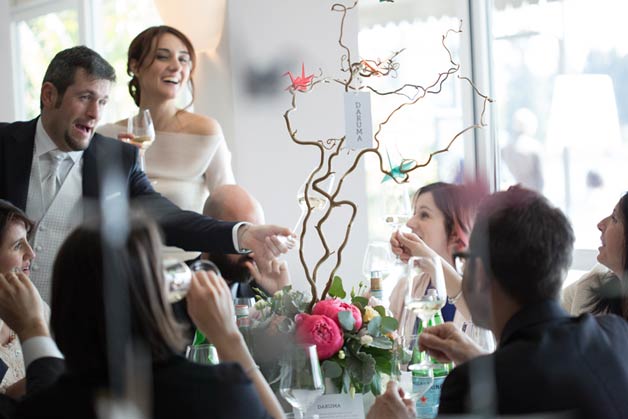 Wedding photos by Lake Orta
The wedding reception was held in one of the hotels and restaurants outside Orta village, just by the shores with a magic view over the lakes and Alps.
All guests enjoyed delicious Italian food and wines, and the party was great fun.
At the end of the reception of their Japanese themed wedding on Lake Orta, Veronica and Stefano decided to spend some time by the shores of the lake.
They enjoyed the final moments of a beautiful spring day alone.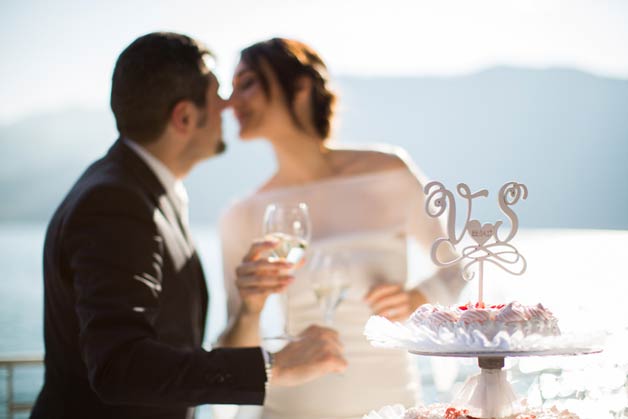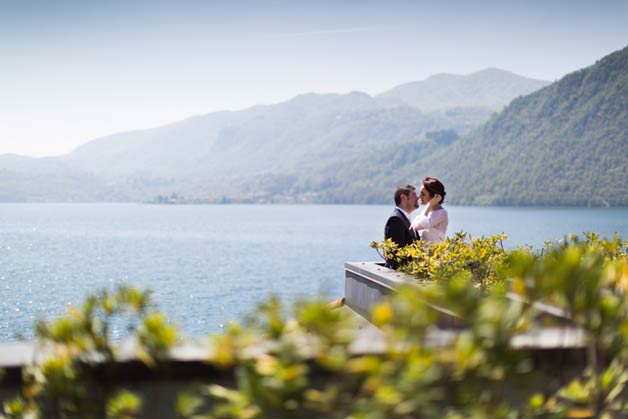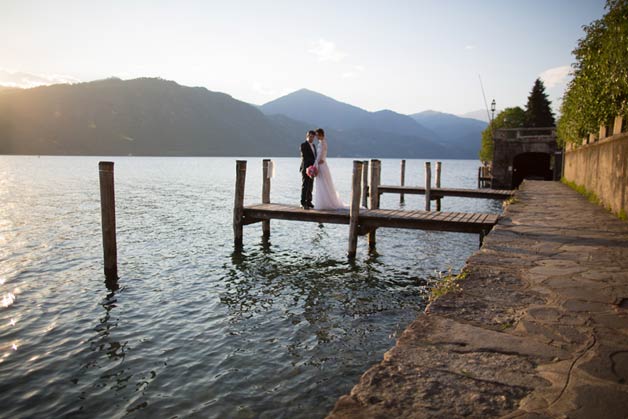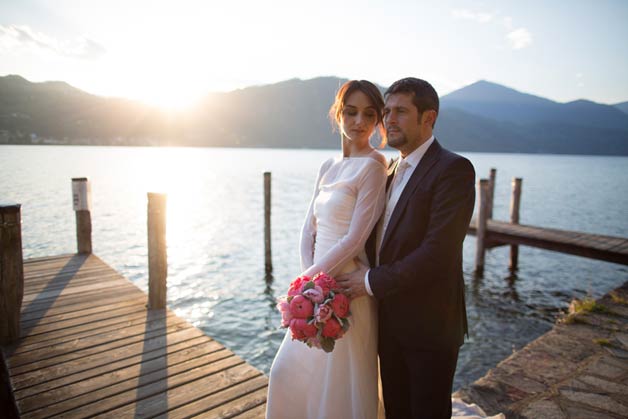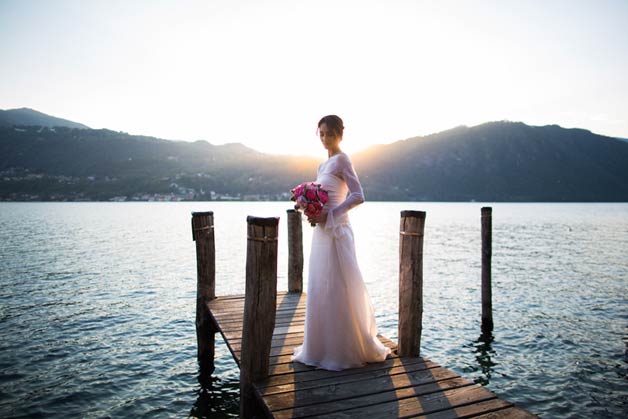 The result was these romantic pictures on a pier at sunset—the perfect way to close such a romantic day on Lake Orta.
Happy Anniversary, Veronica and Stefano. May your day can always be as joyful as this one here!
CREDITS