e are in
Sirmione Lake Garda
. It is a fascinating little town whose center, still protected by ancient walls, is located at the end of a small peninsula, right in the middle of the Lake.
It is a place full of history and charm, perfect for those couples who wish to live a romantic experience rich in
Italian style
and offer a memorable holiday to their guests.
I would love to tell you about this ideal location for a
fairytale wedding in Sirmione
.
The village has many facilities for every budget and many sites to visit, like beautiful churches, ancient ruins called Grotte di Catullo, and fabulous Thermal Baths with natural thermal water.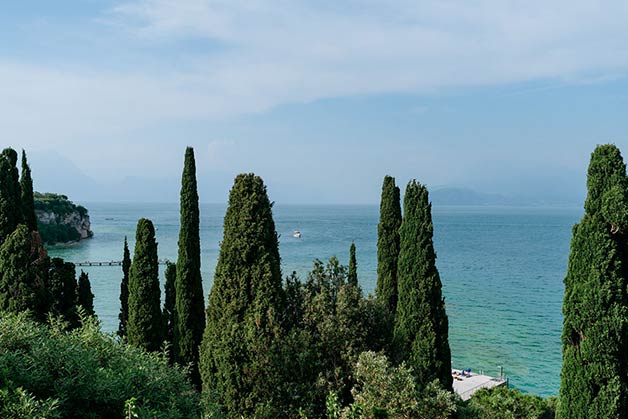 A charming place that every year attracts many tourists from all over the world.
Our lovely couple Oula and Majd fell in love with Sirmione. They loved the venue where the wedding took place: an ancient villa now a luxury hotel. Its position offers a breathtaking view of Lake Garda. At the same time, its gardens and beautiful halls are a perfect background for a fairytale wedding in Sirmione.
Thanks to Alessandro & Veronica photographers for this beatiful images!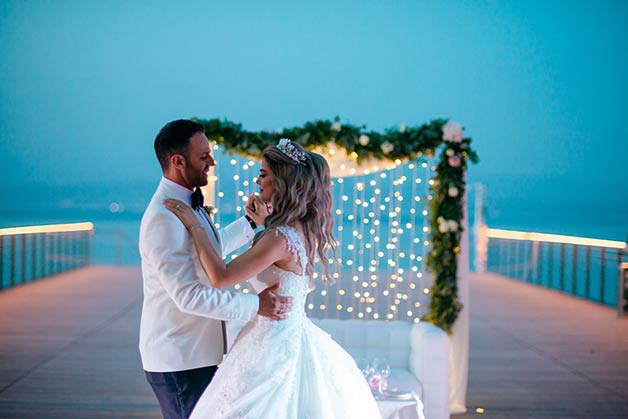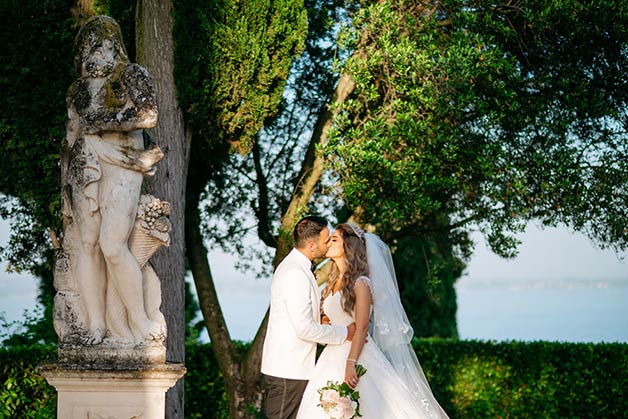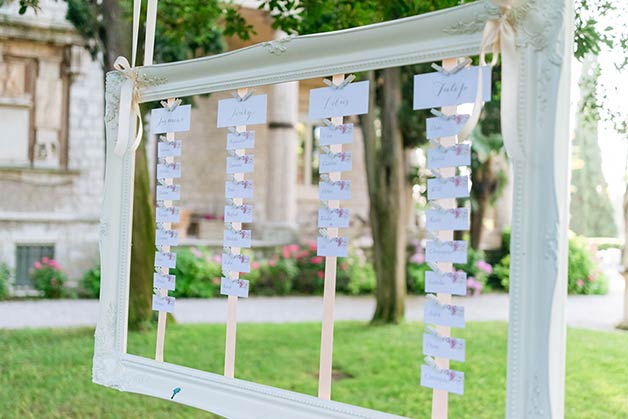 A multicultural wedding on Lake Garda
The bride and groom live in Germany, but they have both Syrian origins, and Majd is a USA citizen, so their guests came from worldwide.
They decided to have an intimate wedding with just a few guests (this is not anymore possible at this venue that now welcomes only significant events over 80/120 guests). They, therefore, focused on place and details to amaze their guests.
The bride got ready at one of the hotel suite rooms, helped by her trustworthy hairdresser and makeup artist from Lebanon just for her!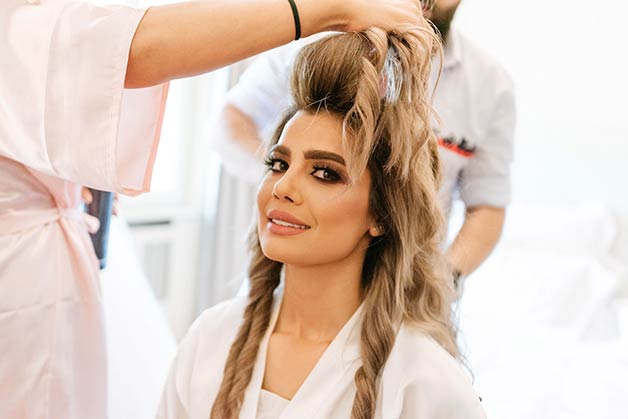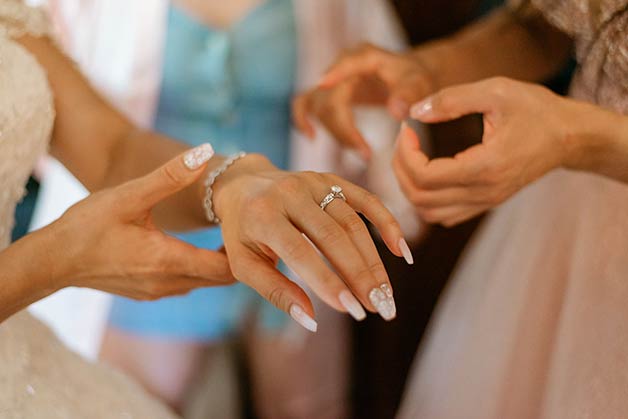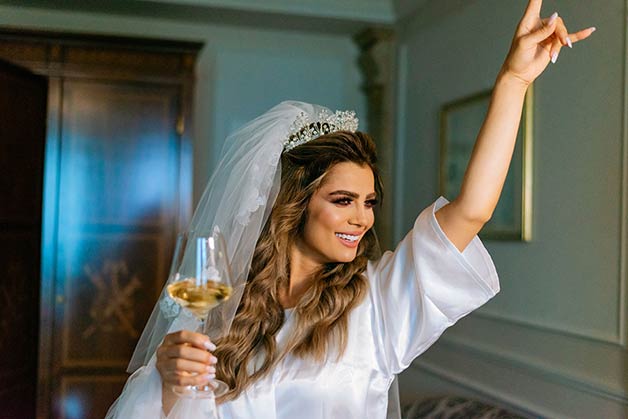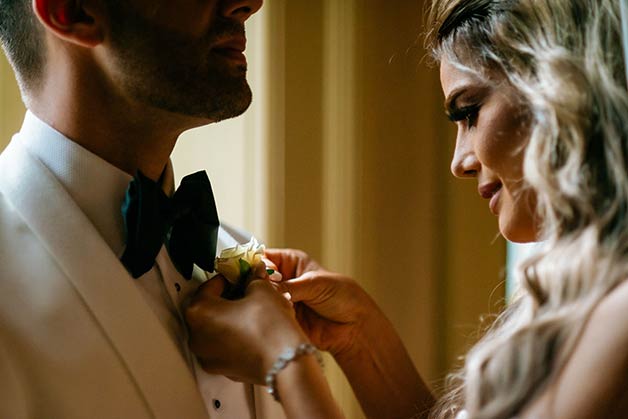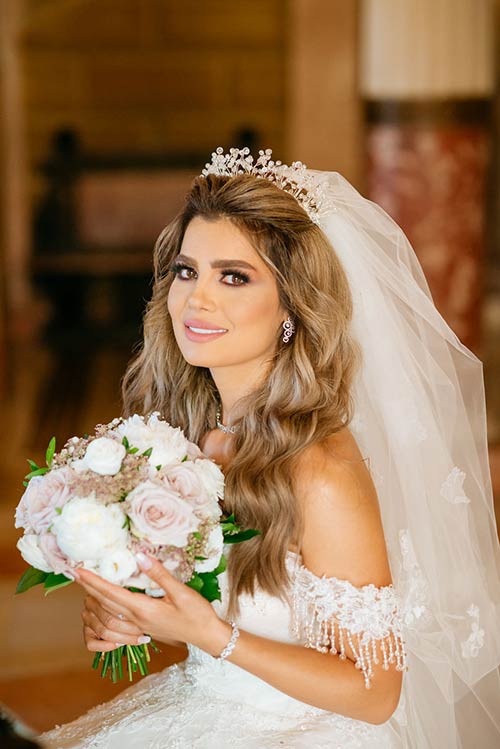 The symbolic ceremony took place at a temple in the garden of the villa. After a garden cocktail, their wedding reception took place on a pier in the middle of the Lake. Here view was terrific.
To keep a connection with their traditions, the bride and groom sat on a couch with a low table to let all guests see them. Isn't it a super fairytale wedding in Sirmione?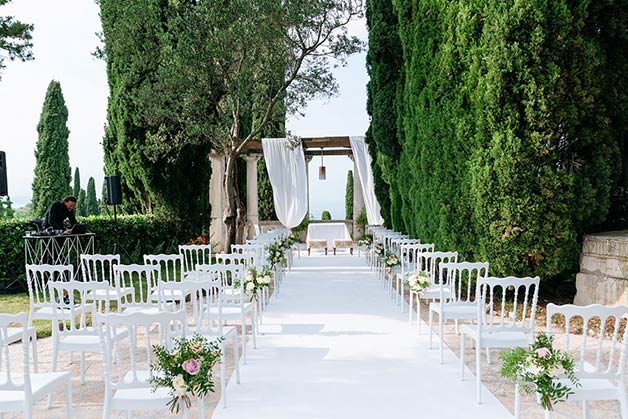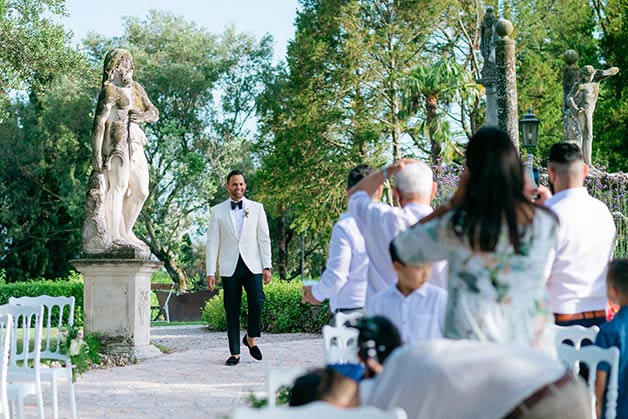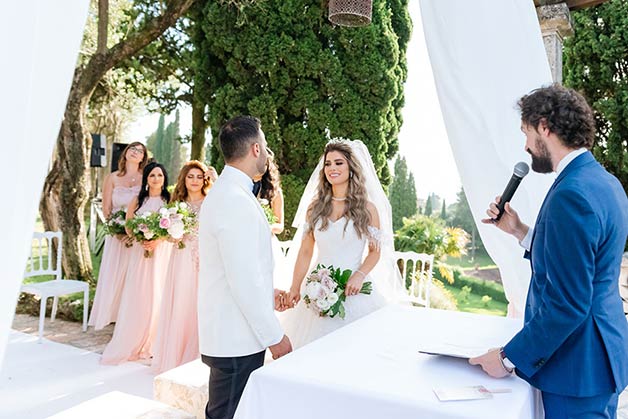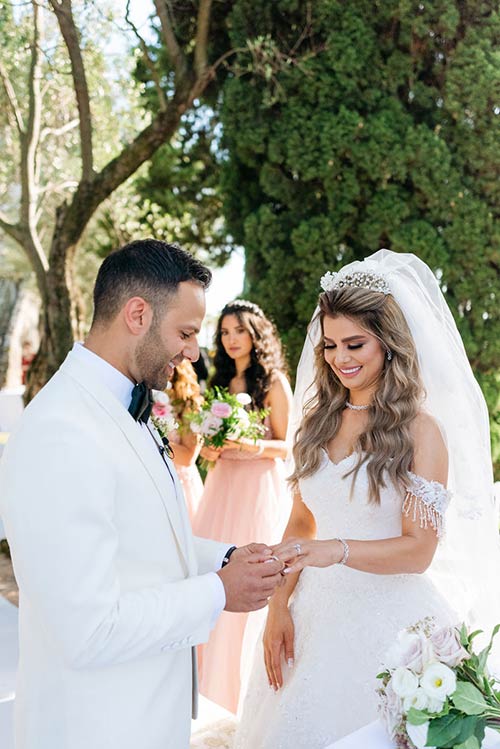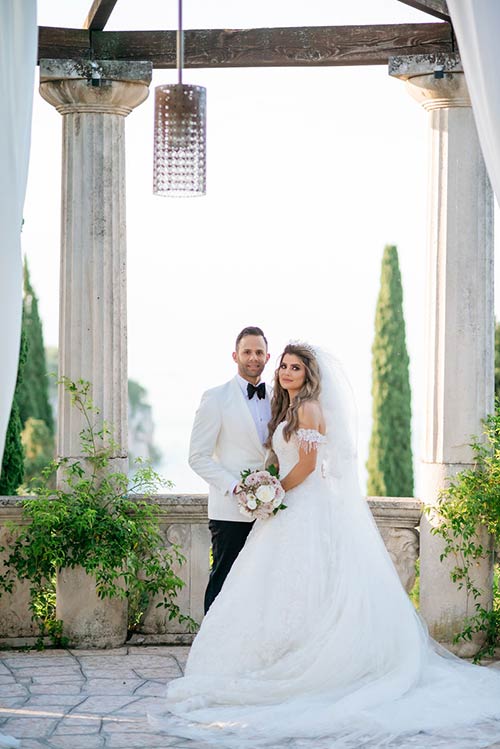 Focus on details for a fairytale wedding in Sirmione
They wanted a fairytale wedding, and indeed all details tried to obtain this result.
Golden trees on tables, surrounded by little vases with white and pink flowers, created a magical atmosphere with golden butterflies used as place cards. A pink rose was put at each seat to complete the decoration and make a nice contrast with white tablecloths.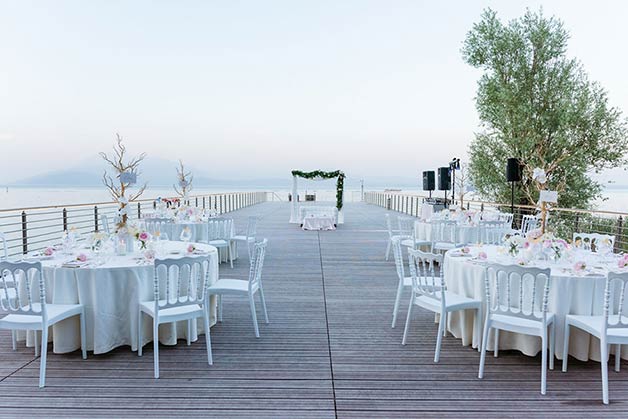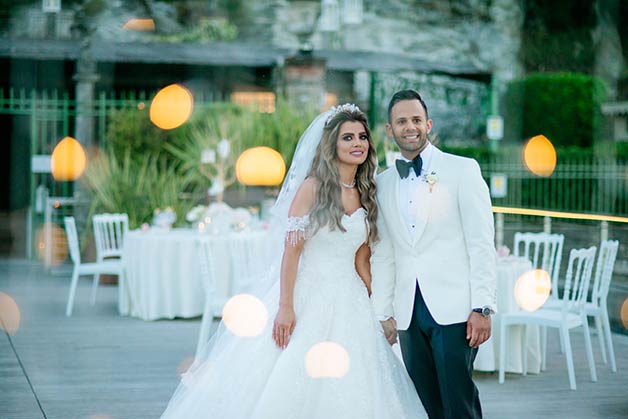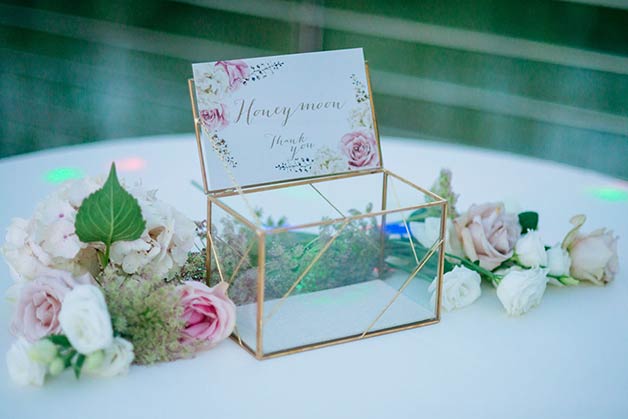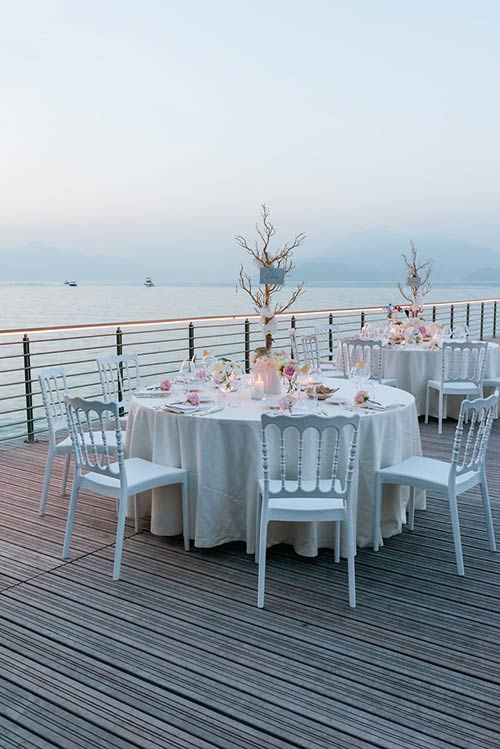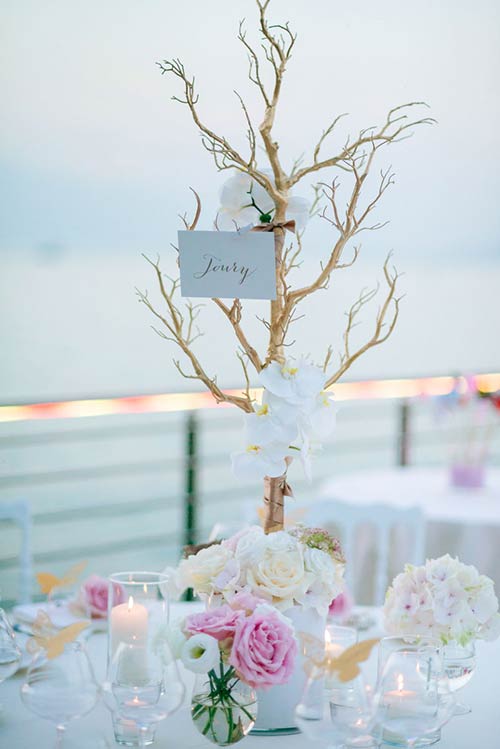 A floral arch with fairy lights was put behind the bride and groom to create an elegant and lively background.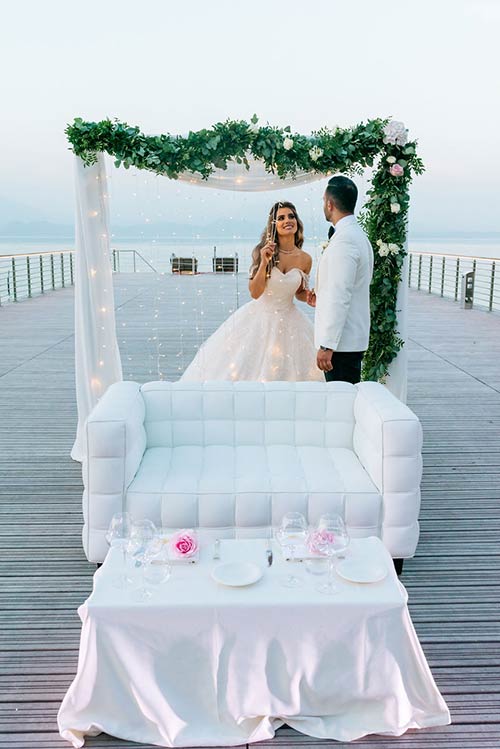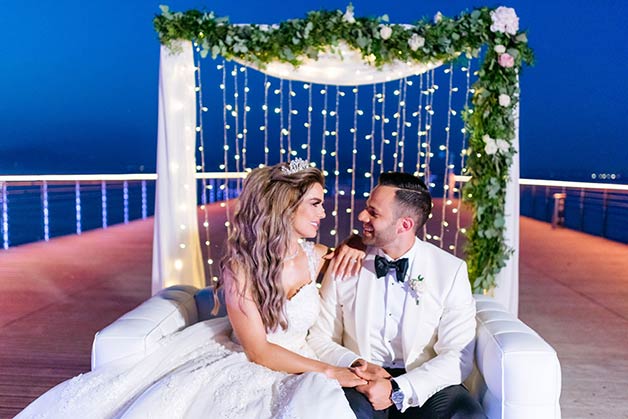 The wedding reception was spaced out by dancings, as their traditions want, and the cutting of the cake was highlighted by fireworks.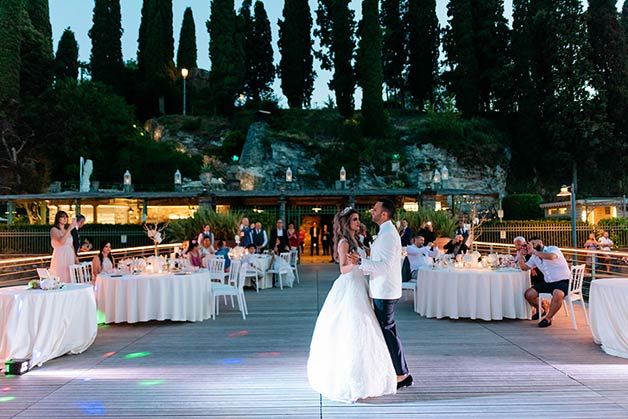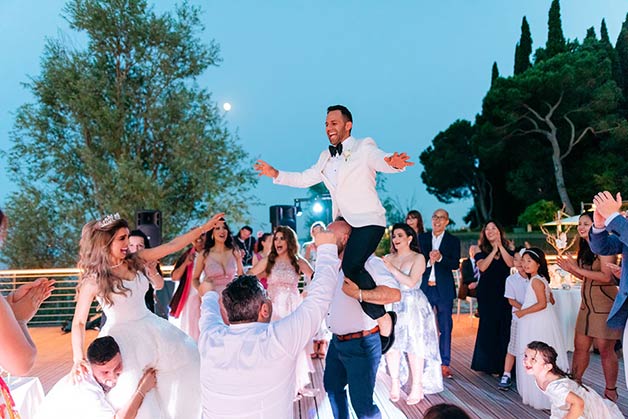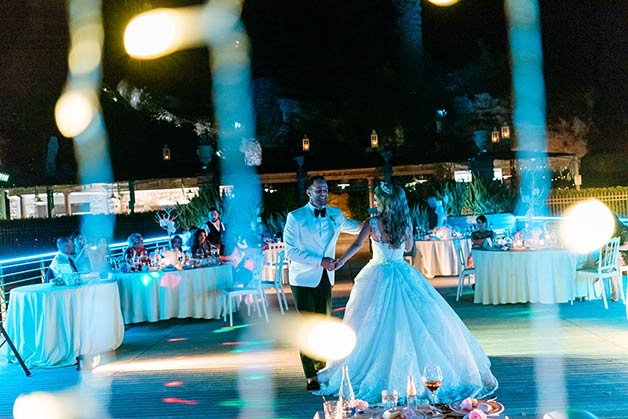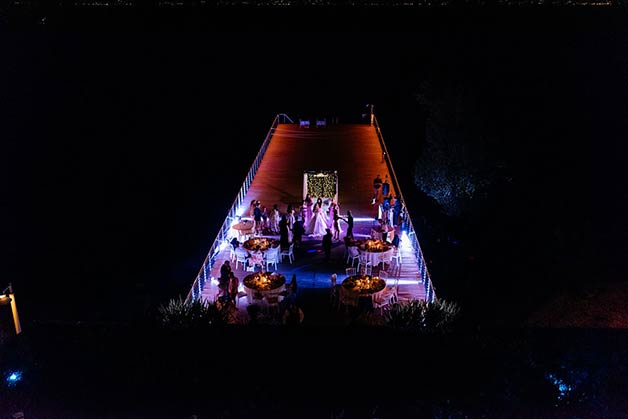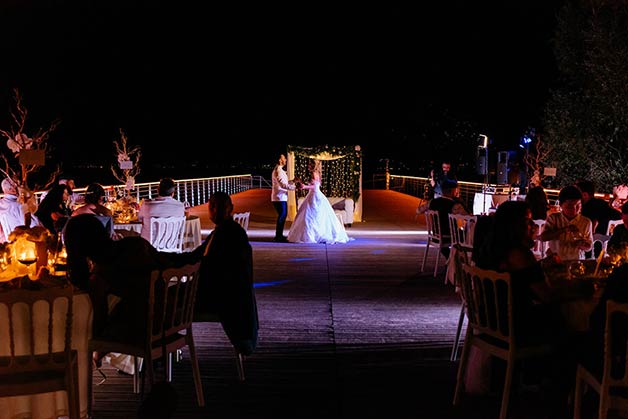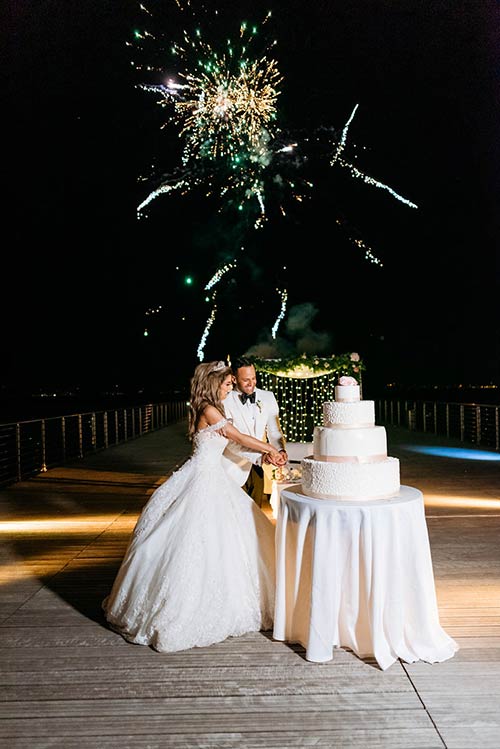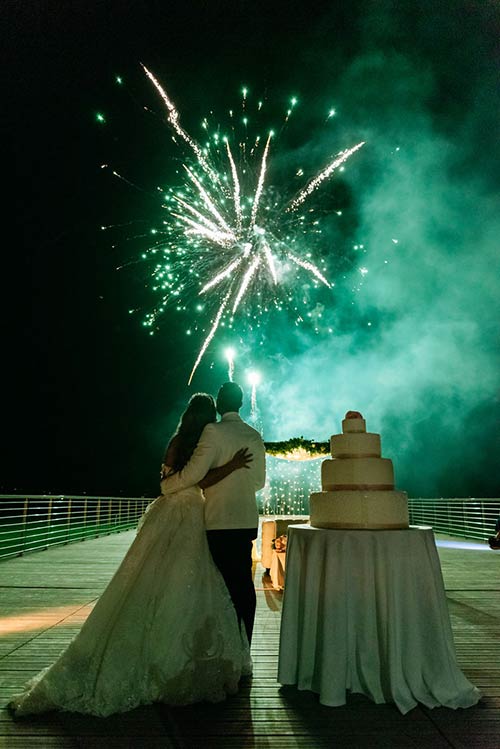 Can you imagine a better way to celebrate a fairytale wedding?
It was a joy and an honor to be the wedding planner of such a beautiful and fairytale wedding in Sirmione.