f you are looking for a special experience for the most important day of your life, a wedding in Venice can be a once-in-a-lifetime opportunity. Ancient palaces along Canal Grande, majestic bridges, tight canals, countless art treasures and its rich history and culture, can be the ideal background to your wedding in Venice!
Friedrich Nietzsche wrote about this unique and timeless city:
"If I had to look up a word to replace music, I would only think about Venice"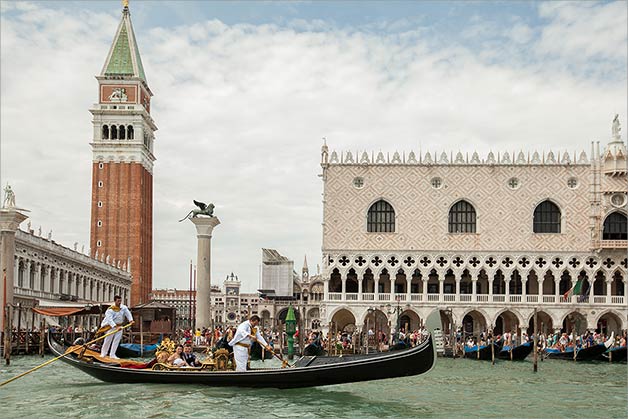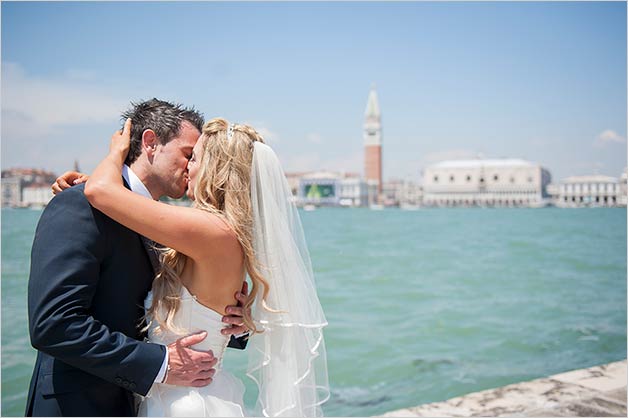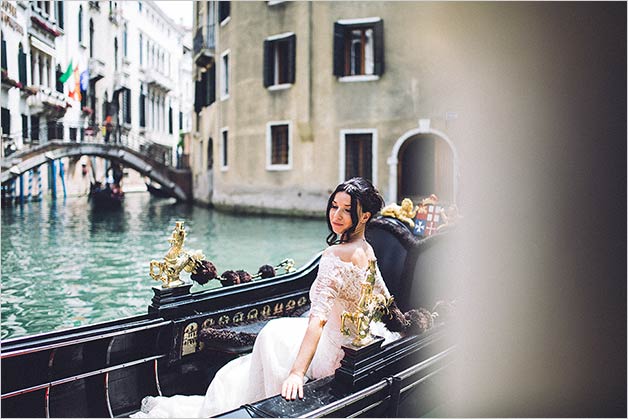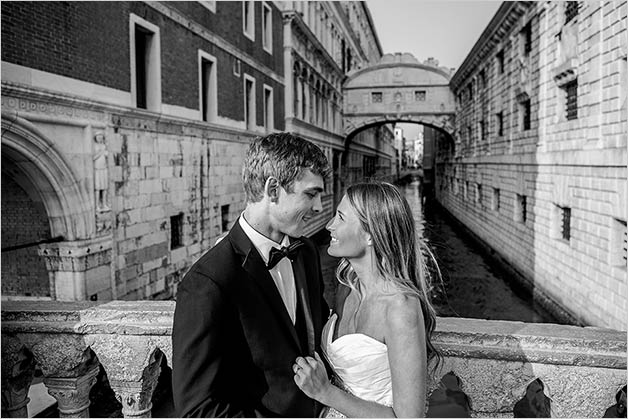 For your celebration in Venetian lagoon
For your celebration in Venetian lagoon you can choose among several options:
Civil Ceremony.
Catholic Ceremony.
Ethnic ceremony (Jewish, Indian, Orthodox and Protestant weddings).
Engagement, vows renewal, symbolic wedding and blessing.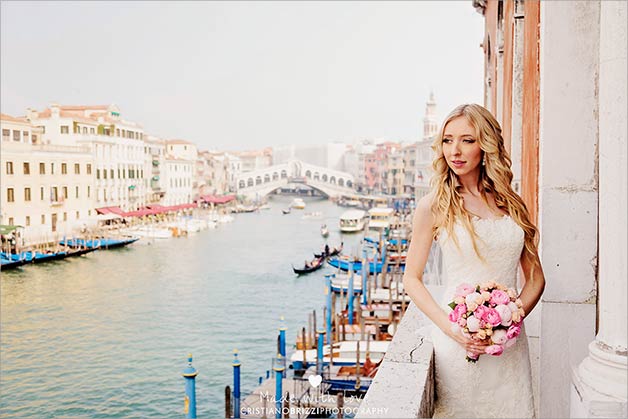 Wedding venues
Civil Ceremonies in Venice
Your Civil Ceremony with legal value in Venice can be planned at Palazzo Cavalli. It is a wonderful majestic palace in the heart of the city. Noble floor is just wonderful with its lovely venetian window overlooking Canal Grande. It is just here where city hall is based. On the wedding day Venice Mayor will celebrate your civil ceremony in this beautiful scenario.
But Palazzo Cavalli is not the only venue available for your wedding in Venice! The town hall allows civil ceremonies with legal value in other palaces as Ca' Loredan, Ca' Farsetti or Ca' Vendramin Calergi. They are all important venues located in the most beautiful areas of the city.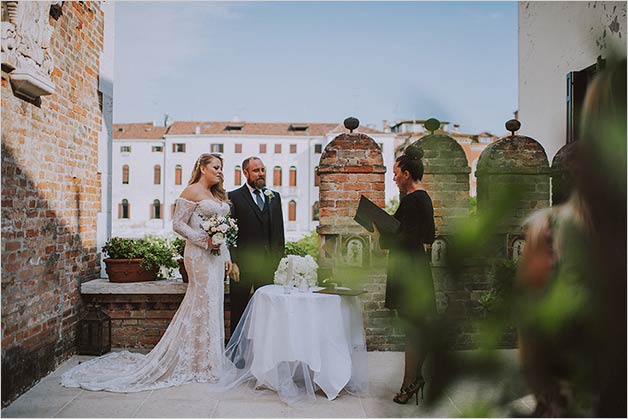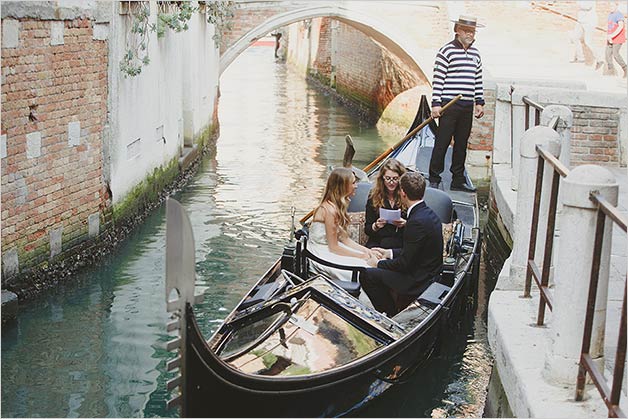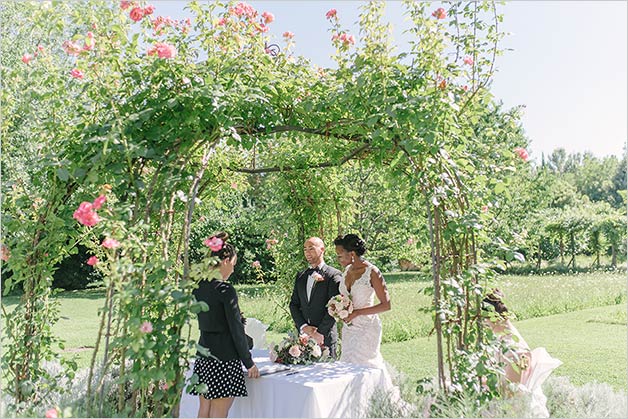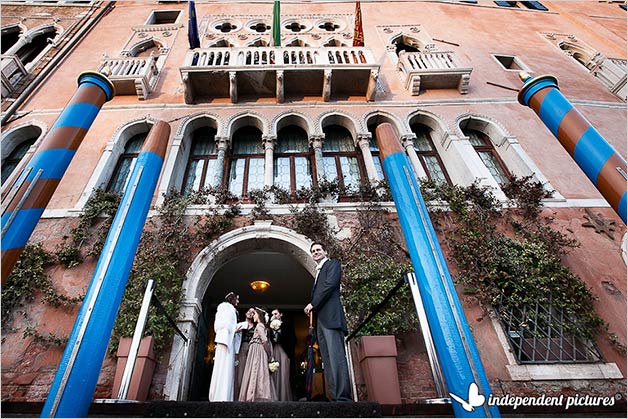 Palazzo Cavalli – The Town Hall
Most of the civil ceremonies are celebrated at

Palazzo Cavalli

since the town hall is based here. It is a beautiful Renaissance building overlooking Grand Canal. From the balcony of the hall you can enjoy a splendid view of Rialto Bridge. The civil ceremony can take place at the first floor. You can reach the ceremony room stepping on a marble helicoidal staircase. The hall is wonderful and intimate. It can host about thirty-five people seated on elegant chairs. A large window connected to the balcony lights up the hall and creates a romantic atmosphere for your wedding in Venice!

Ca' Lorendan

is a palace overlooking Canal Grande near the famous Ponte di Rialto. With Palazzo Cavalli and Ca Farsetti, it host the Town Hall offices. Its ancient part has a venetian-Byzantine style. The noble floor with its Sala del Consiglio is the part of the palace where it's possible celebrating civil ceremonies. The hall can accommodate a large number of guests.

Casa Vendramin Calergi

is a wonderful venue, ideal for a wedding with 30/60 guests, and boasts excellent reception facilities. The elegant building, a majestic presence on Grand Canal, hosts the game rooms for Venice Municipality's Casinò on its second floor.

Palazzo Ca' Farsetti

 is the ideal venue for weddings with more than thirty guests. Sala degli Stucchi is particularly sumptuous and elegant. It can accommodate up to one hundred people.
Religious Ceremonies in Venice
For your religious ceremony Venice offers a range of wonderful churches all around the city. Each church is beautiful in its own different way. We will help you to choose the most suitable for your expectations and needs.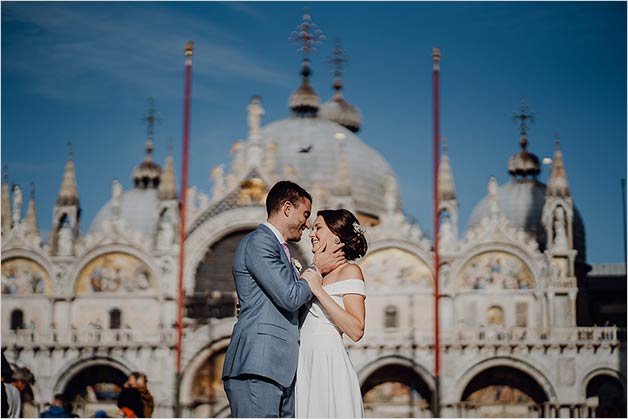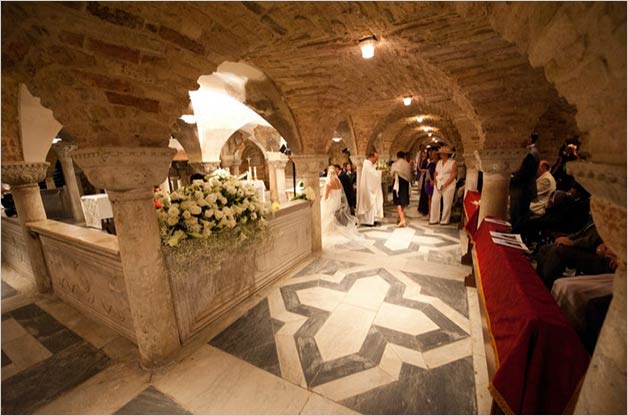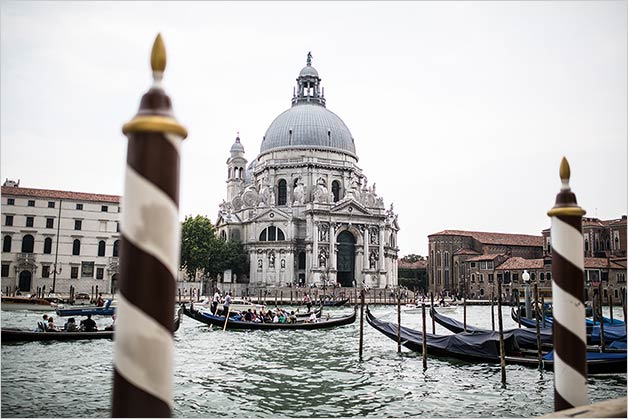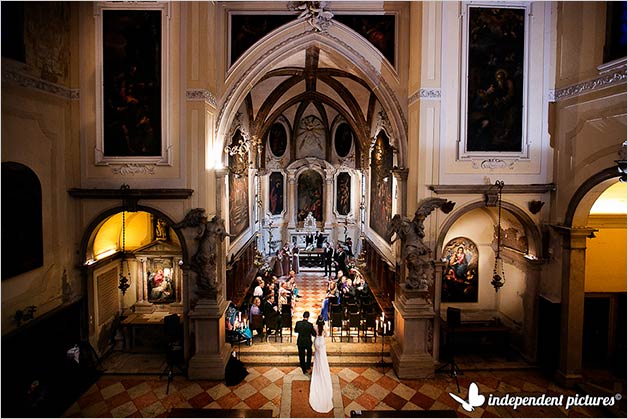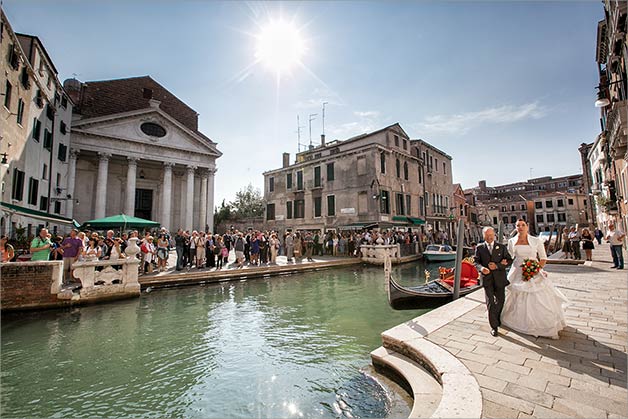 St. Mark's crypt
One of the most evocative venues for a roman catholic ceremony in the heart of Venice is St. Mark's crypt.
The crypt has been built during 11th century and it lies under the presbytery one of the most famous western churches, St Mark church! It has a very intimate atmosphere thanks to its soft light. Its setting is simple but you can feel the historic precious value here.
Santa Fosca on Torcello island
Torcello is a small island located in middle of the lagoon, just 30 minutes boat from Venice. Torcello features small gardens and some farm houses in the surrounding. In this silent scenario rises up Santa Fosca Church. It is an authentic example of the Venetian-Byzantine architecture.
Torcello dates back to 11th-12th centuries. It was built on a central plant and it is surrounded by an octagonal portico.
Inside spaces are essential: the traditional style of all Romanesque churches. It captures and involves with its harmony between architectural proportions and light.
San Giorgio dei Greci
San Giorgio dei Greci – it is the oldest Orthodox church in Western Europe. For centuries it has been one of the most beautiful Orthodox churches in the world.
Inside the church you will be surely enchanted by the splendour of gold and polychrome icons and spectacular mosaics. No doubt this is an enchanting venue for an Orthodox ceremony.
St. George – The Anglican church
St. George – It is an Anglican church located in a beautiful part of Venice: Dorsoduro district. It's the only Anglican church in the city. The church has been built in a patrician palace. Its facade is completely dressed up by white stone.
Jewish ceremony
Jewish ceremony – the Jewish Ghetto in Venice is the oldest in the world. It dates back in 1516. There are five synagogues in Venice: The Great German Schola, Canton Schola, Italian Schola, Levantine Schola, Spanish Schola.
All of them have been built back in in the XV century and each of them has its peculiarities in terms of architecture and decorations.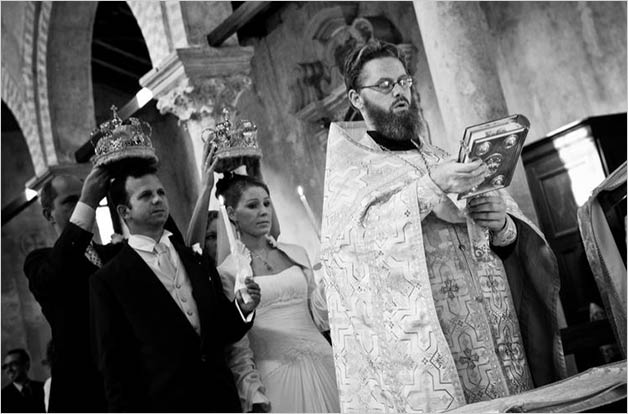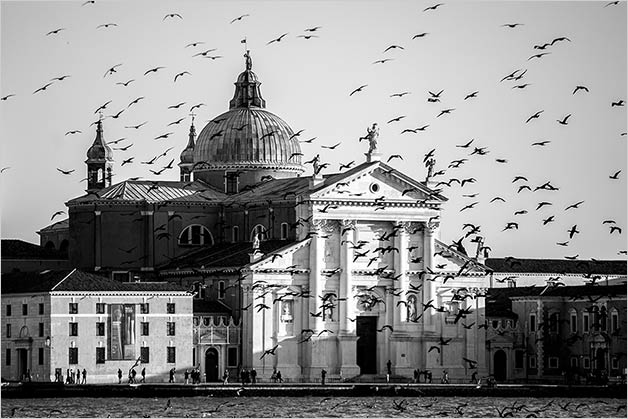 Wedding receptions in Venice
Renting a private palace is one of the most fascinating ways to experience the splendour of this city. Each palace have amazing halls with the ancient chandeliers, majestic stone staircases and the wonderful views from their windows where you can enjoy a breathtaking view over Venice, especially in case you will choose for a palace by Canal Grande!
Venice can let you enjoy gardens and terraces with a stunning views especially at sunset time when the city is quieter and the atmosphere becomes more intimate. You can immagine an elegant wedding dinner next the to water with a beautiful view over St. Mark square. it is surely a dream.
Whether you prefer an intimate atmosphere, the elegance of a grand hotel, or a unique and charming frame as a private palace, we can guide you to discover an unknown Venice, away from the usual routes. it will be a Venice full of charm and mystery.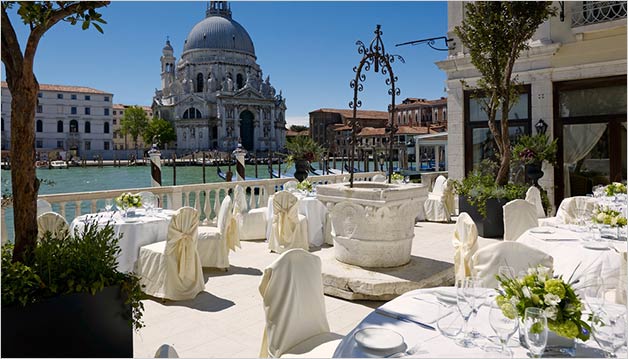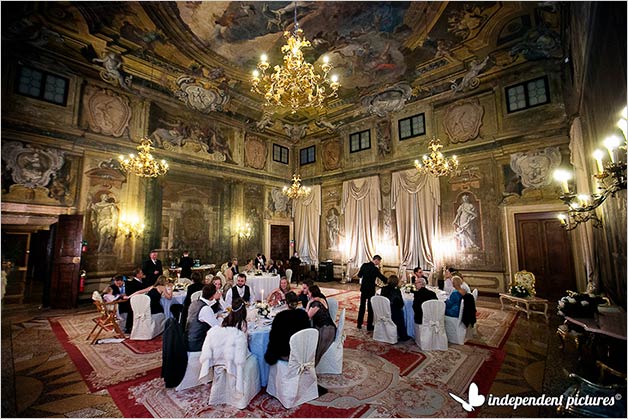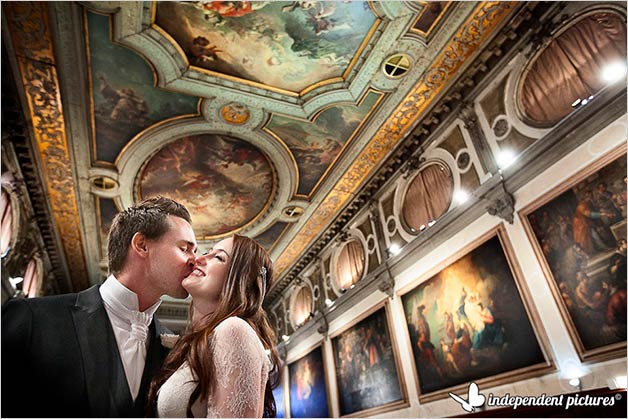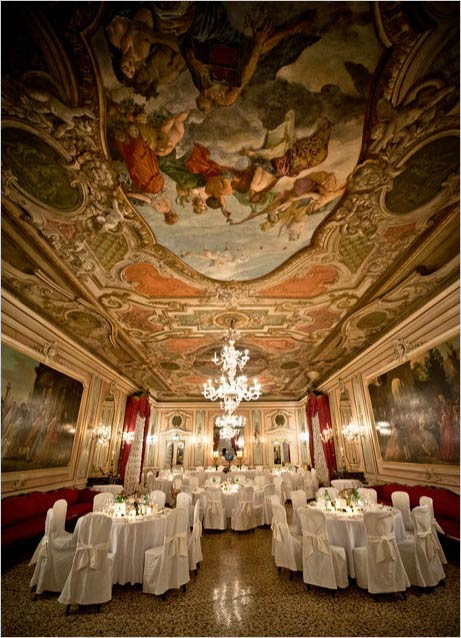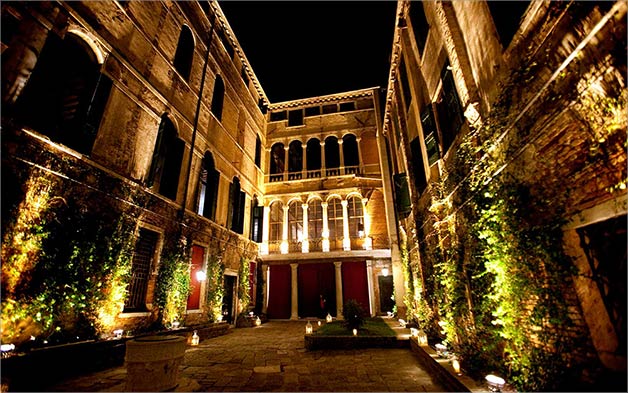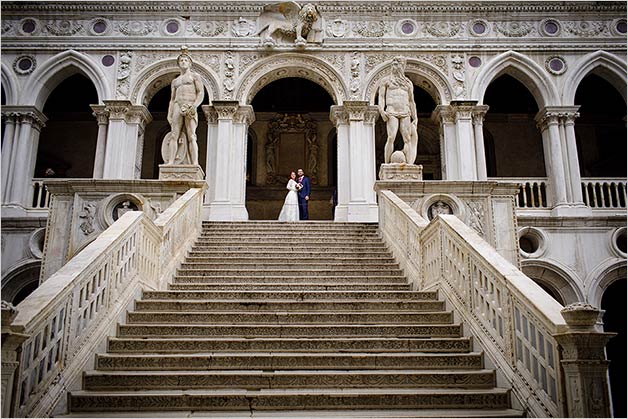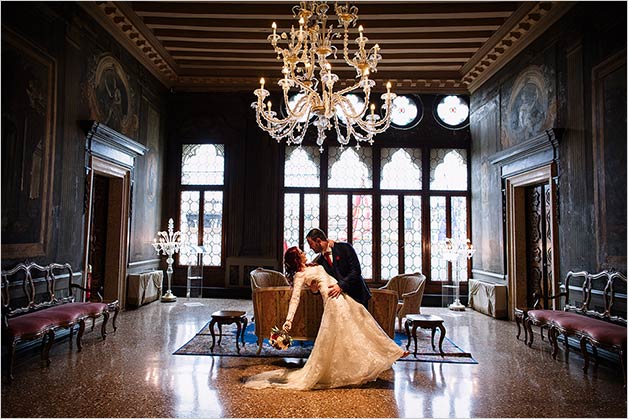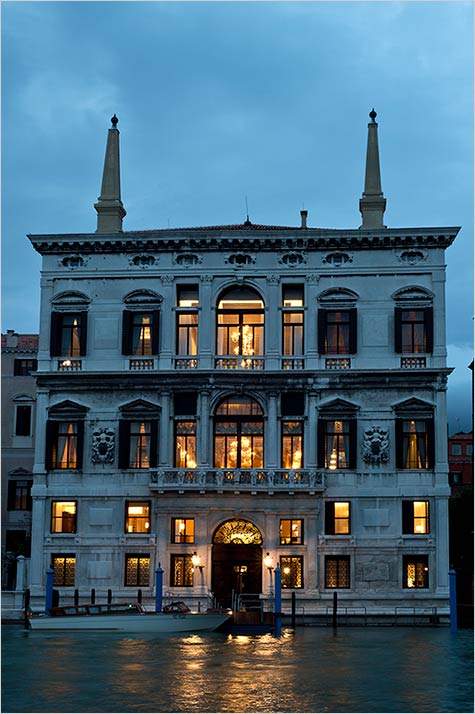 Palladian Villas
In Venetian surroundings there are many beautiful villas dating back to 16th and up 18th centuries. The most famous were built by Andrea Palladio, the genius of the Venetian Renaissance architecture, who also influenced English architectural traditions.
Venetian villas are mainly ancient patrician houses located in the surrounding countryside. It's a good occasion to learn a lot about our past traditions in terms of Italian life style.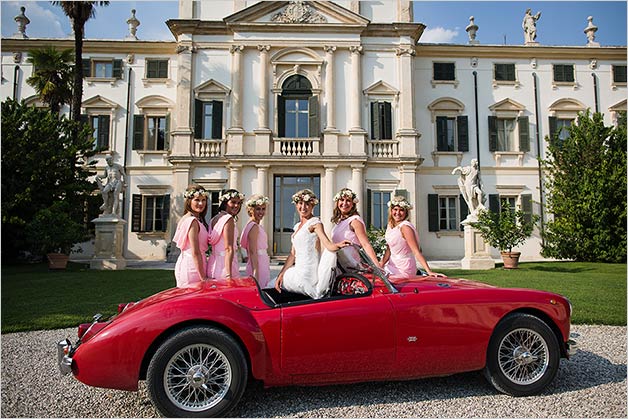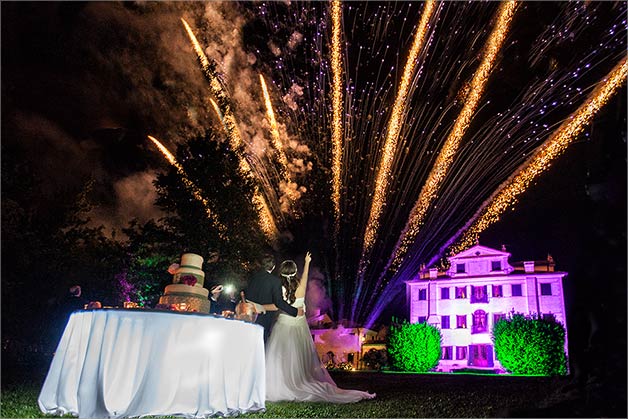 However Venice can be much more than a wedding venue! Thank its beauties and history can be also your honeymoon destination!
Come to discover that what Venice has to offer will be more that you expected!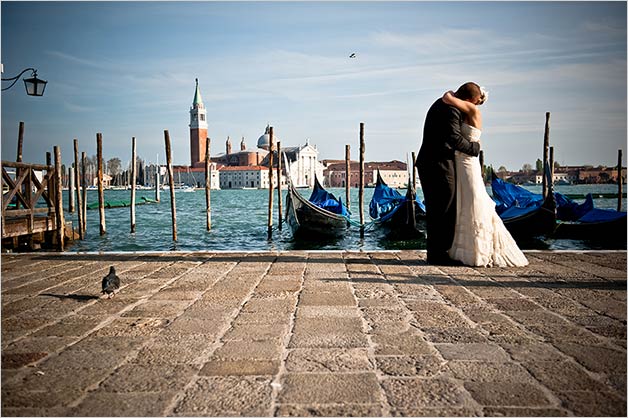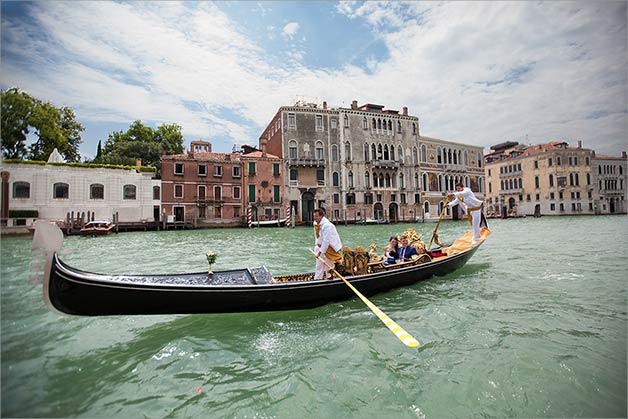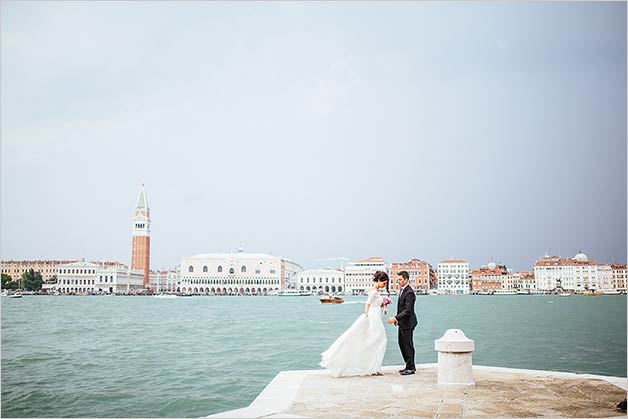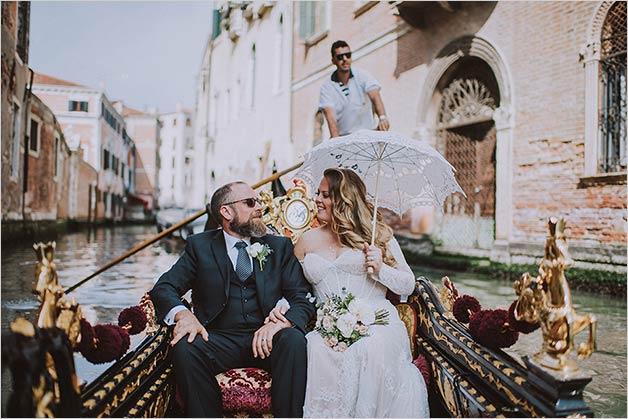 An expert planner for your wedding in Venice