t is difficult to finding the words to describe an enchanting event as Hadeel and Khalil's wedding!
Isola del Garda has a perfect
neo gothic scenario
, the villa and its gardens are simply amazing. Bride and groom flew from US to enjoy a
luxury wedding on Isola del Garda
and experience
traditional Italian life style
. A big thanks to
photographer Facibeni
who captured these fantastic images and
Halo Wedding
for a such amazing video, enjoy it!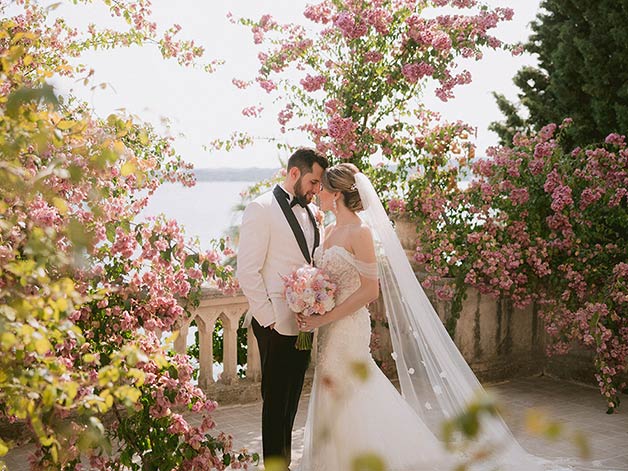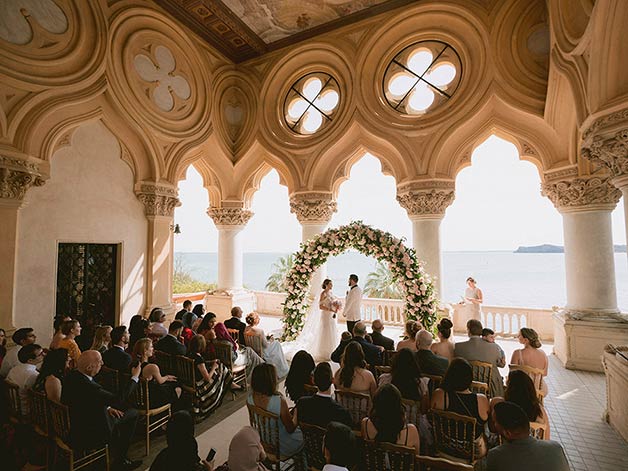 After the wedding ceremony at Isola del Garda bride and groom and their guests moved to Sirmione for a delicious dinner in an elegant restaurant in the heart of the village.
Pink roses, white hydrangeas, wallflower, lavender, lysianthus and greenery created wonderful decorations for both the wedding ceremony and the wedding reception dinner.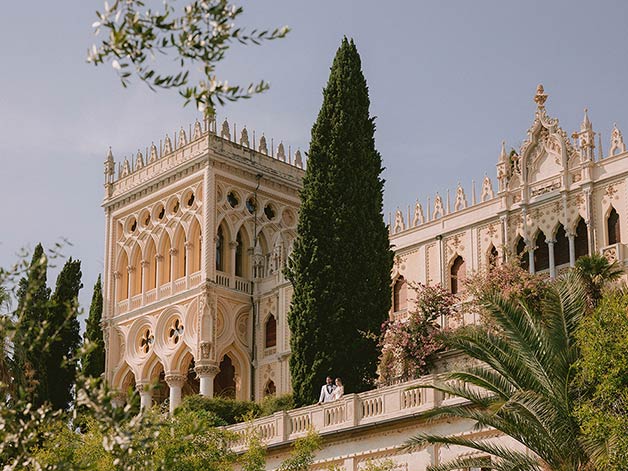 Getting ready in Gardone Riviera
Lake Garda is wide and each area has its own peculiarities. Western shore ois absolutely wonderful. Its luxury hotels with lovely views make this area really special. The ideal location for a luxury wedding on Isola del Garda.
Hadeel stayed in a 5 star hotel in Gardone Riviera. She got ready in a comfortable room overlooking Lake Garda and a lovely garden.
Bridal bouquet was very romantic. It was made of soft white, pink and lavender colours.
Hadeel got on a boat at the private pier of the hotel with her bridesmaids. In ten minutes they reached Isola del Garda, the amazing venue where the wedding ceremony took place.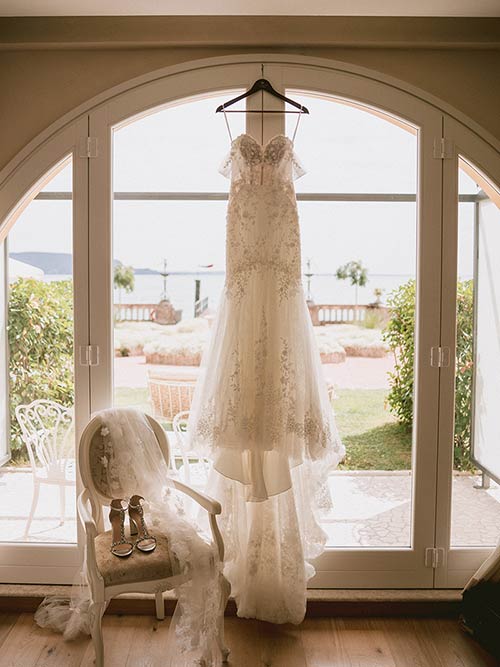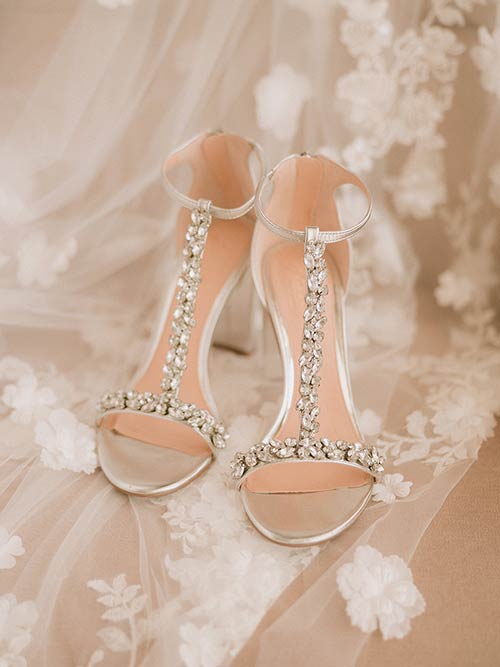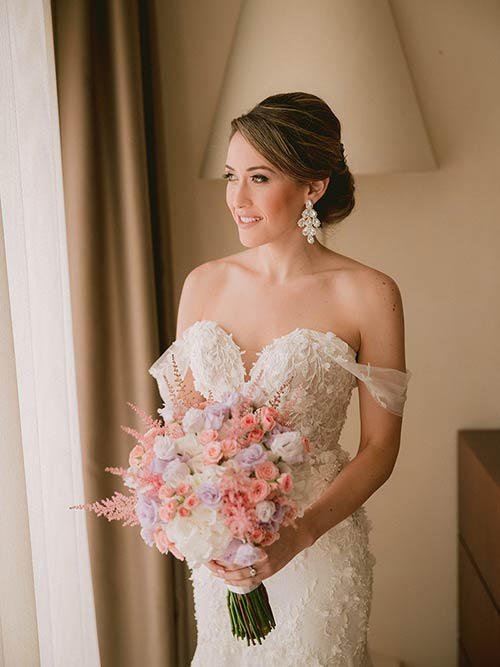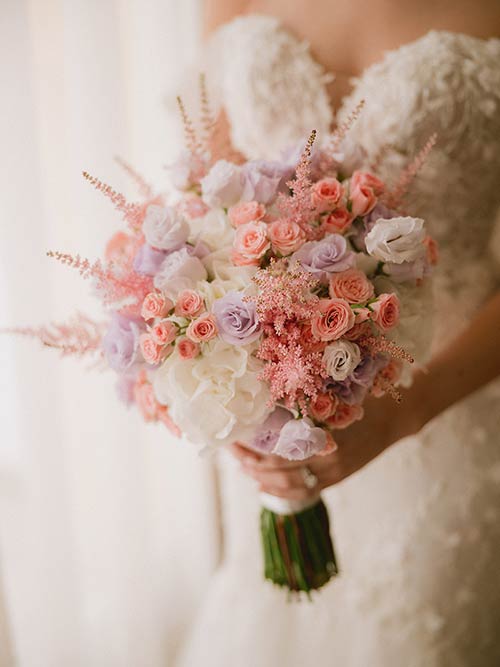 Luxury wedding ceremony at Isola del Garda
When Hadeel arrived to the island groom was at the pier to wait for her. As soon as the arrived he met in the garden sharing a special moment. Khalil joined other guests and a violin started to playing. Ceremony started under the beautiful lodge of the villa.
Ceremony setting was really special. We created for bride and groom a romantic floral arch. Pastel colors golden golden chairs added a touch of elegance to the wedding ceremony.
As soon as the ceremony ended everyone took a glass of champagne in the Italian garden of the island. In the meanwhile bride and groom took some photos in all thebeautiful corners of Isola del Garda.
Sunshine, magic view over lake Garda, neo-gothic style villa and beautiful gardens of Isola del Garda were the key of an unforgettable experience.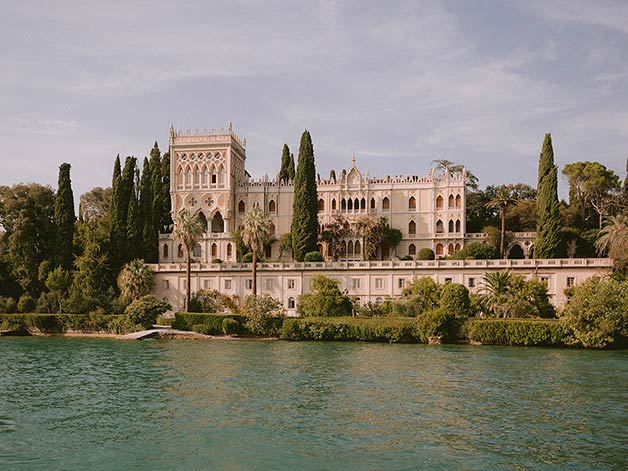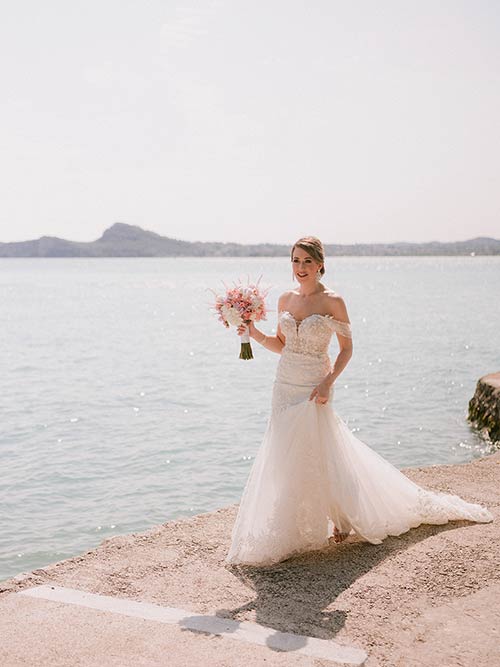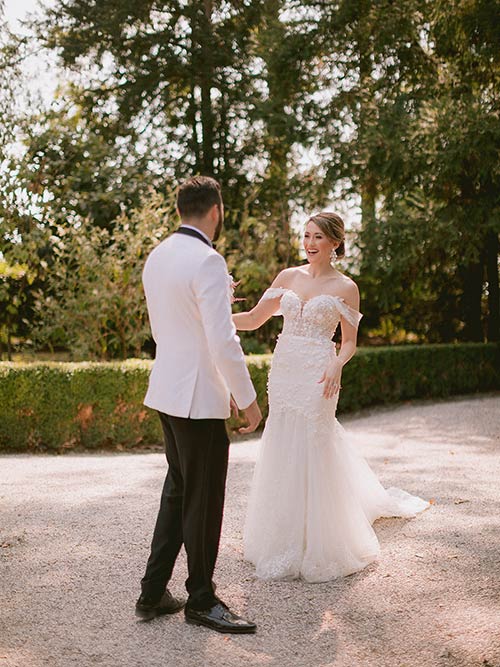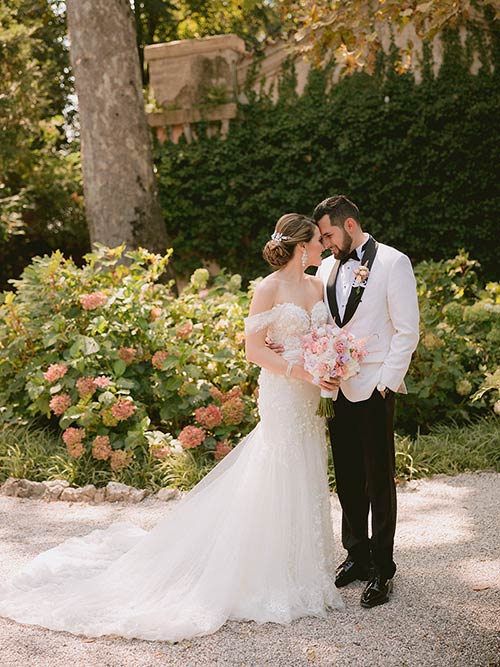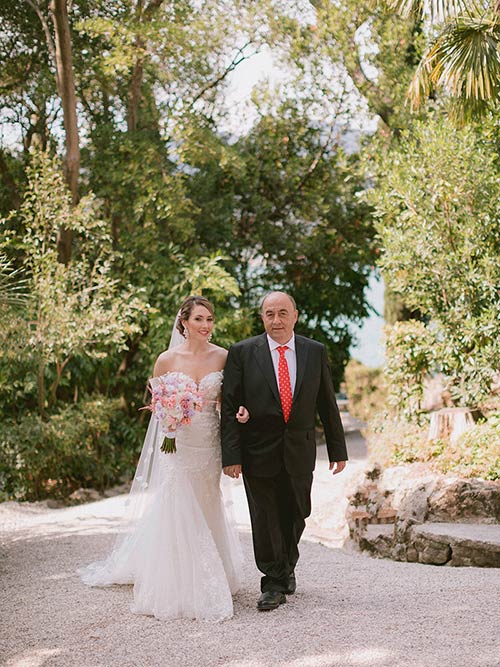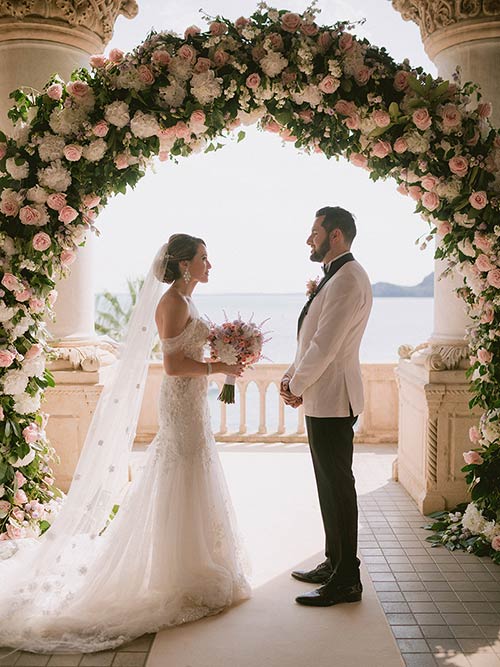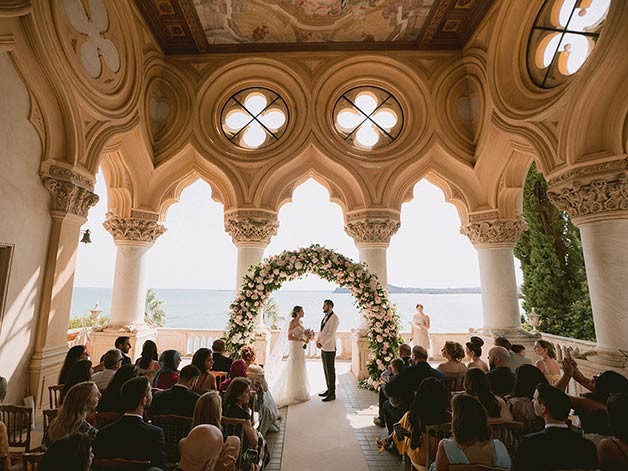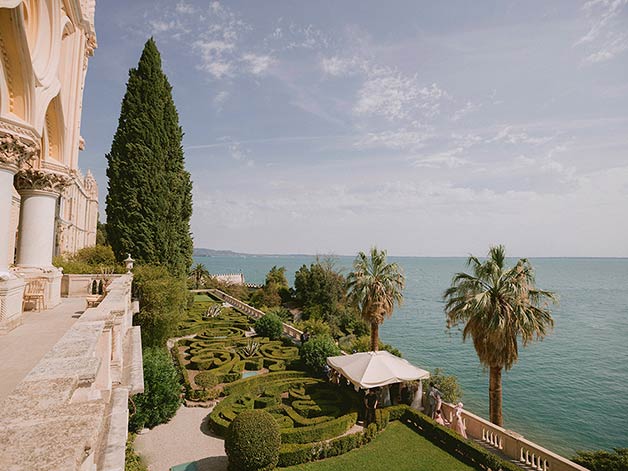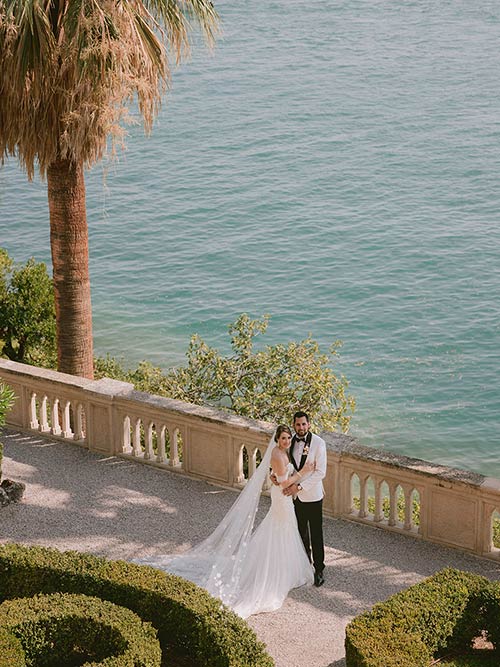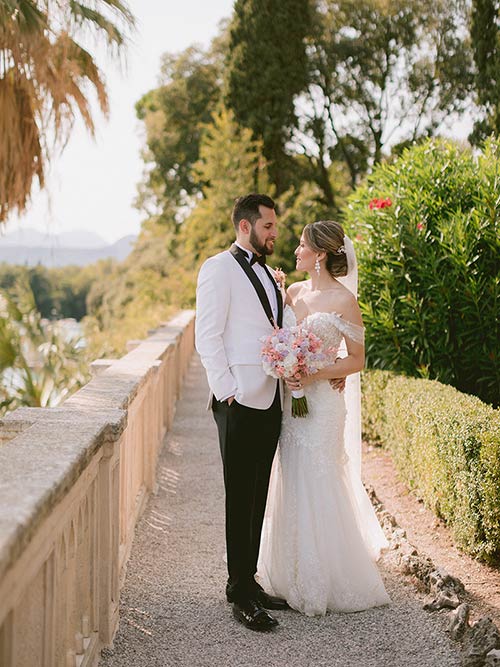 Intimate reception dinner in Sirmione
After the wedding ceremony on Isola del Garda, Hadeel and Khalil and their guests reached Sirmione village by boat. Sirmione is the biggest village on Lake Garda. Its main feature is surely its ancient Castle. The restaurant bride and chose for their luxury wedding on Isola del Garda, is located in the heart of Sirmione village not far from the castle.
Floral wedding decorations were very elegant: gold chairs, round dinner tables with crystal candelabras and lot of flowers and candles.
Hadeel and Khalil arrived at the restaurant with their guests and they enjoyed a lively welcome aperitif on the terrace overlooking the lake. A delicious wedding dinner was served to follow in the decorated hall. After the reception dinner music introduced the after party and the whole group danced under the stars!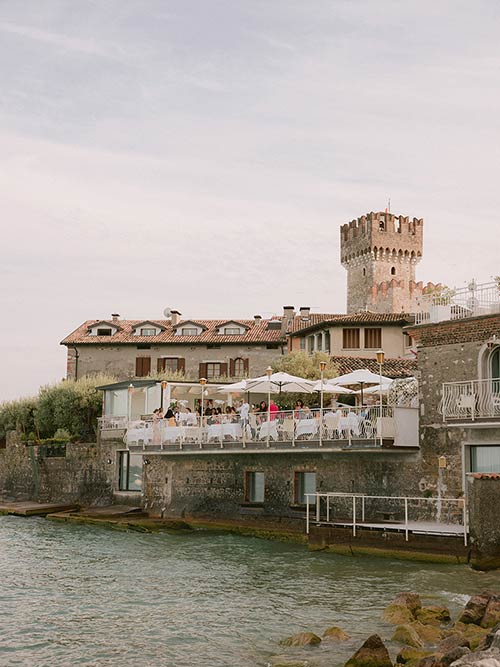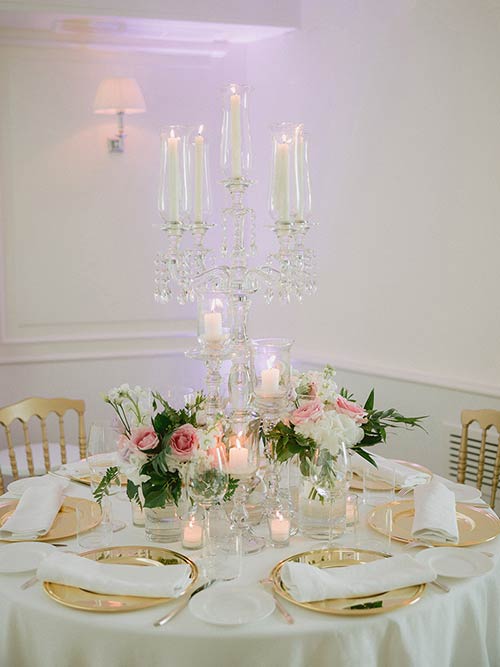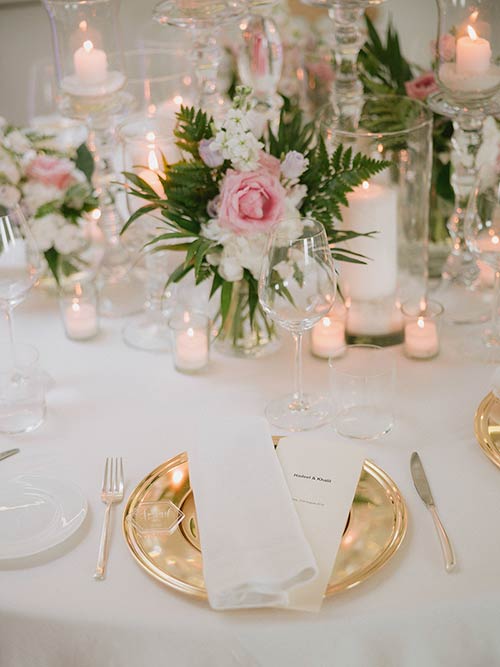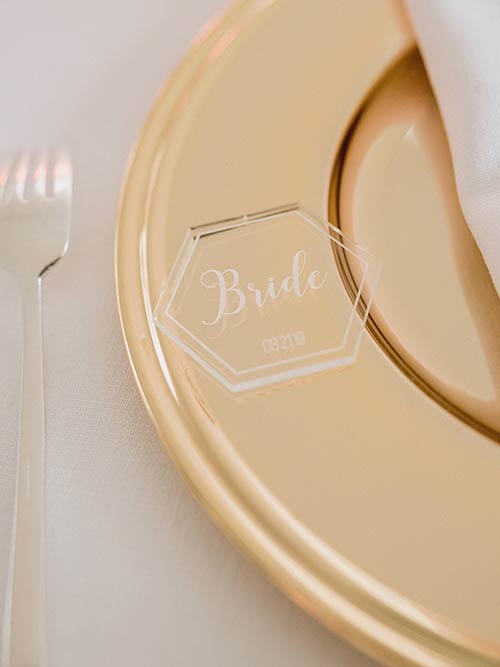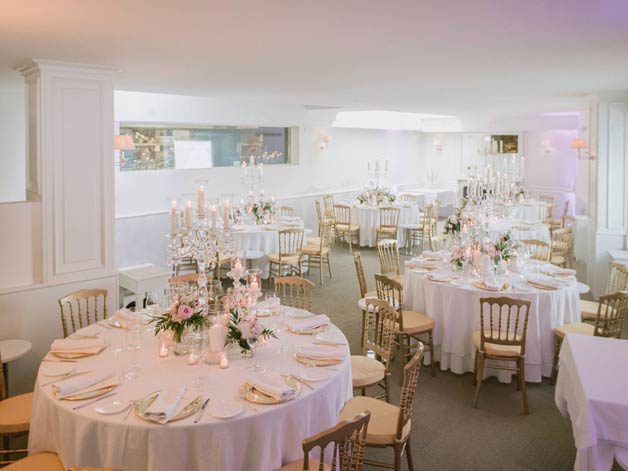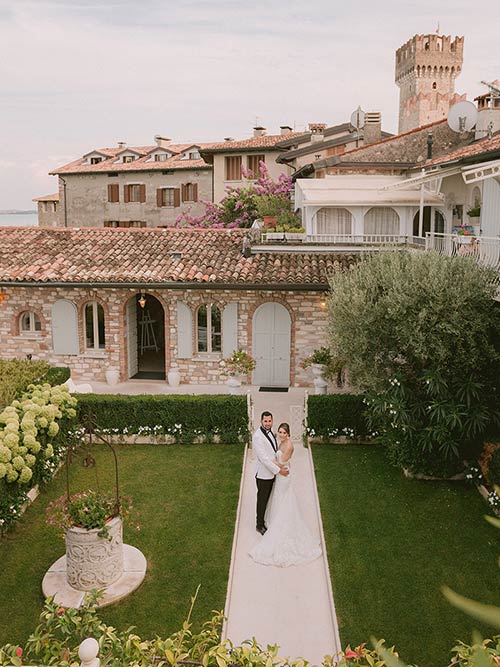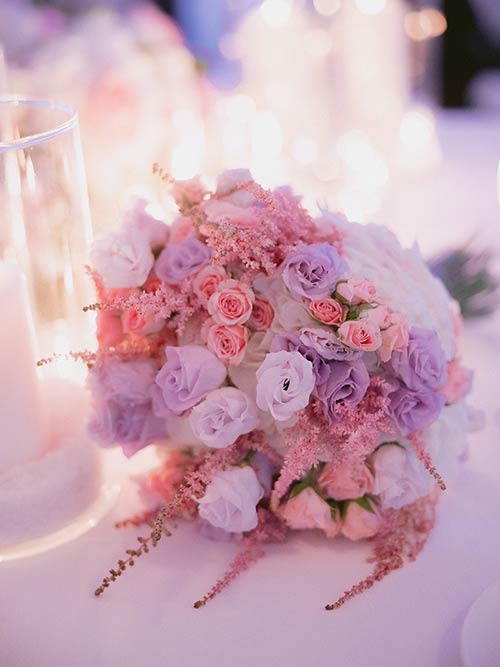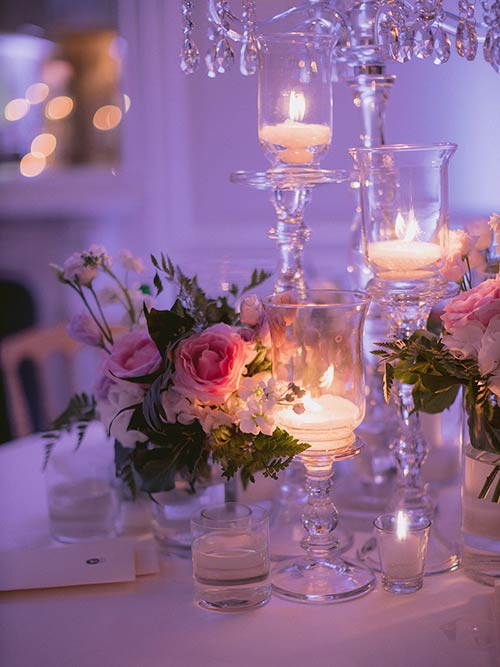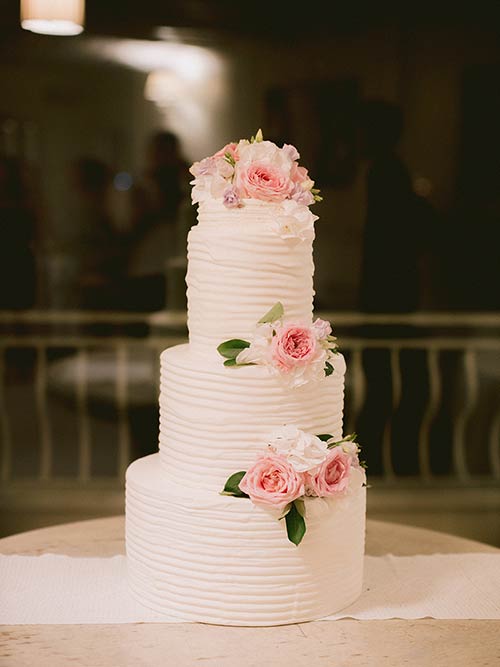 The beauty of Lake Garda
A huge thanks to Hadeel and Khalil!
They trusted suggestions, we guided them step by step to define all the details of their destination wedding in Italy and together we created an amazing luxury wedding on Isola del Garda. Of course, the beauty of Lake Garda had a great part in this experience, the views and the lively atmosphere made the day just incredible!
Isola del Garda is the main attraction of this area, a dreamed venue where brides and grooms can live an unforgettable day.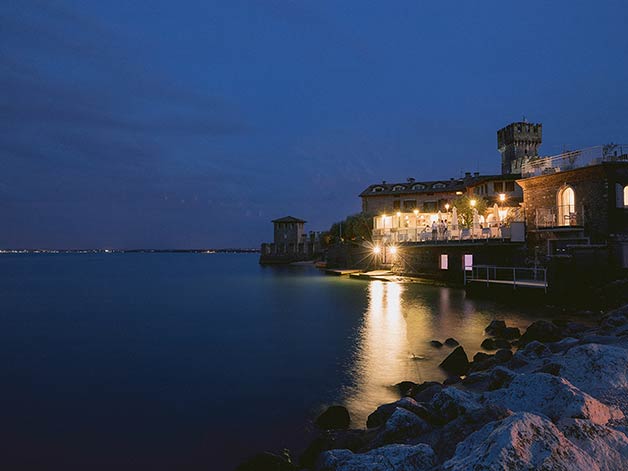 We thank again Facibeni photographer! He did an amazing work and he let bride and groom having great memories of their wedding day on Lake Garda. 
We also would like to thank 100 Layers Cake blog for posting this amazing event on their pages! This luxury wedding on Isola del Garda really deserves the best! We are very proud on it!