lex and Melissa are a nice American couple who decided to
tie the knot on Lake Garda
. They chose
Sirmione village
: a place full of history but also the biggest and most lively village in this area on Lake Garda.
Wedding ceremony was held at Chiesa di Santa Maria della Neve, while for the wedding reception bride and groom chose a local restaurant walking distance from the church.
Magnificent Scaliger Castle, with its unbelievable background over the lake, is the symbol of Sirmione.
After the ceremony, it was been the the ideal setting for their special wedding photos.
David Christian Licthag was the official photographer of this fantastic event and we all want to thank him for his excellent artistic result. He is really talented!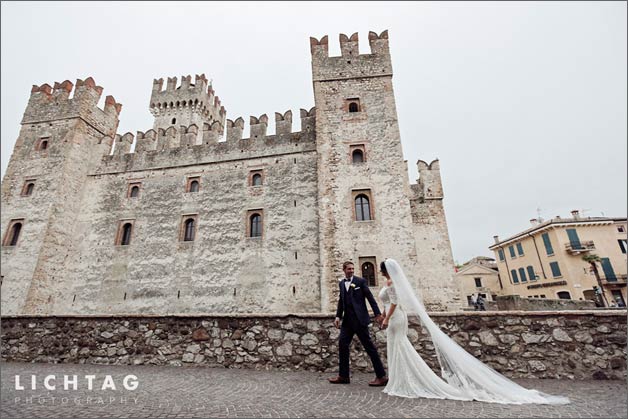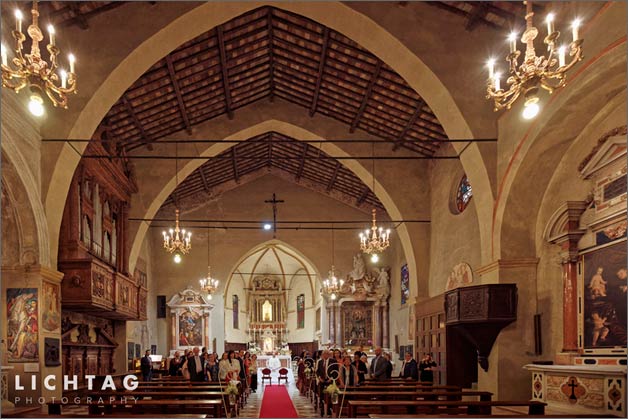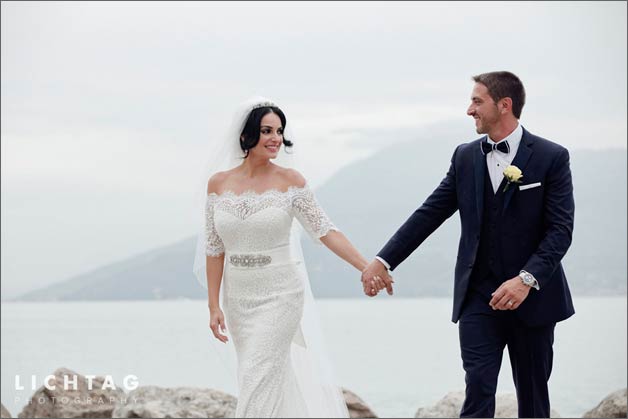 A luxury relais in Sirmione to get ready for the wedding
Alex and Melissa spent their Italian days in the historical centre of Sirmione. They chose a luxury Relais whose beautiful suites provide the maximum confort. They all have private sauna, hydromassage tubs and intimate atmosphere.
Here, with an incredible view over the lake, all the preparations got started and the bride and bridesmaids could share this special moment so full of expectations and excitement!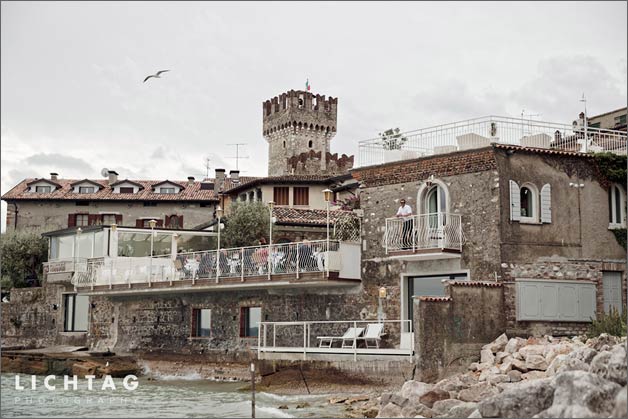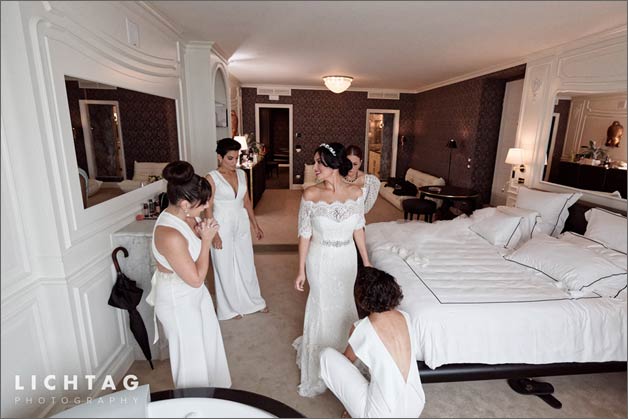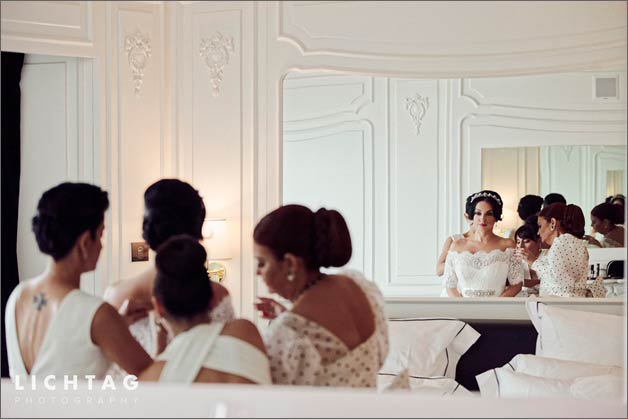 Roman Catholic wedding ceremony in the historical heart of Sirmione
Roman Catholic Wedding ceremony took place in Sirmione church. It dates back to XV century. Its the entrance has a portico with five columns and it leads to indoor spaces which are made of a single nave.
Wedding music played by an organ and the voice of a soprano accompanied the Roman Catholic ceremony. Floral decorations were entirely made in green and white. They gave to the atmosphere a touch of elegance.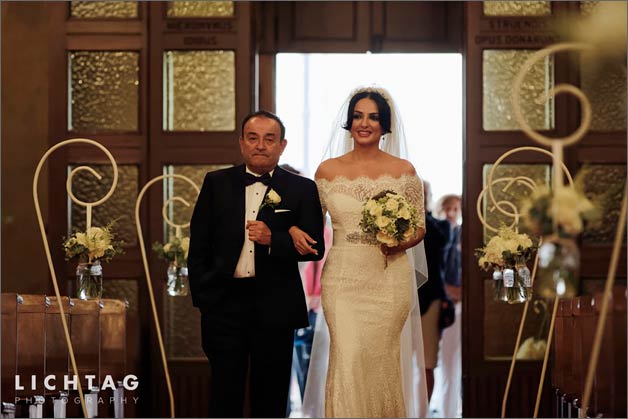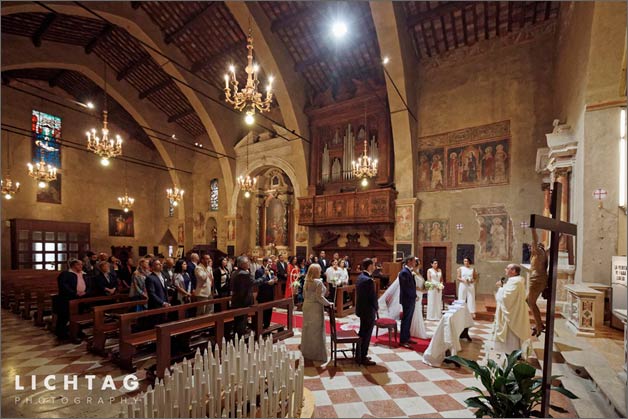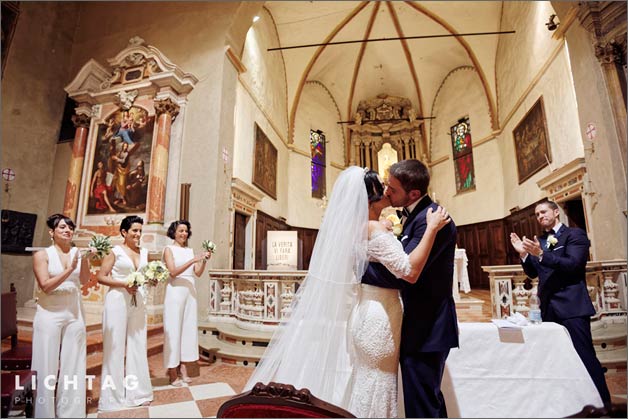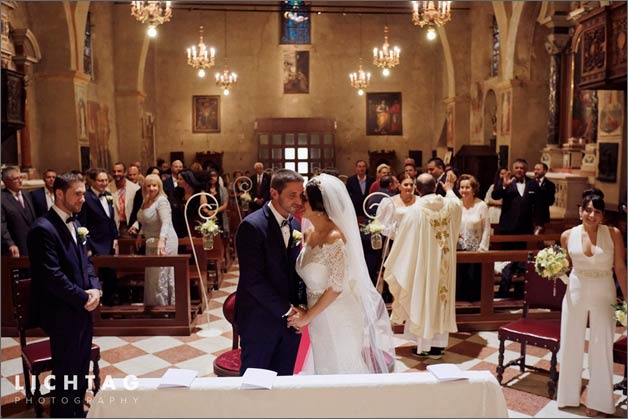 A marvellous terrace for the wedding reception overlooking Lake Garda
As for their wedding reception, Melissa and Alex chose restaurant in the historical centre of Sirmione. Wedding venue is located just a short walk far from the church. Restaurant spectacular terrace overlooking Lake Garda is its main strength of the wedding venue and its indoor spaces are stylish and refined too. As the weather conditions were not ideal, wedding dinner was served in the indoor hall. Generous lakefront windows offer a stunning view.
White flowers and sage green in silver vases embellished wedding dinner tables while music was giving to the atmosphere a sparkling touch of fun.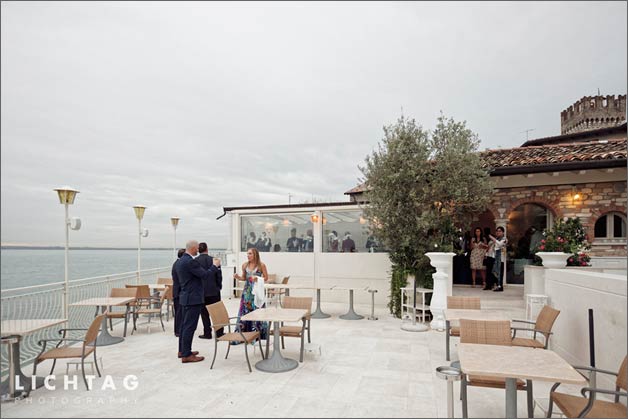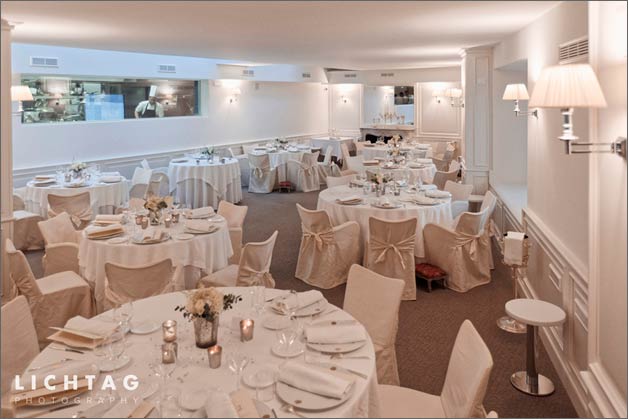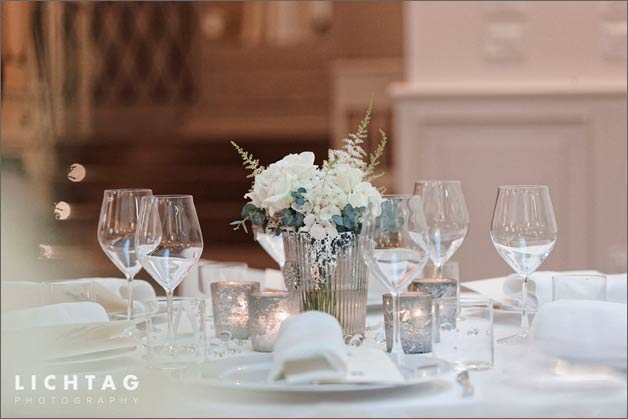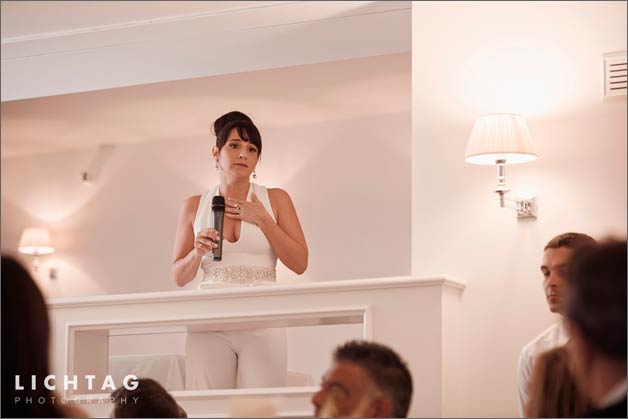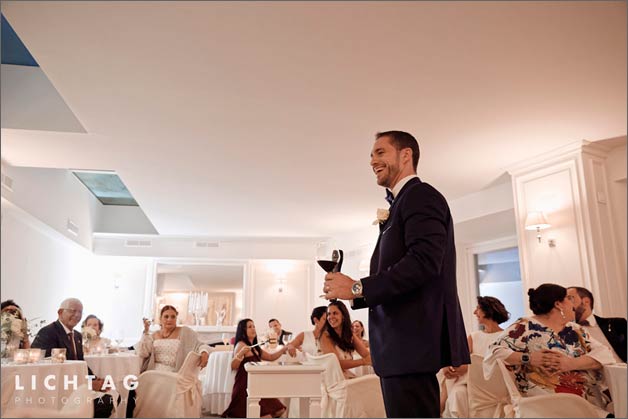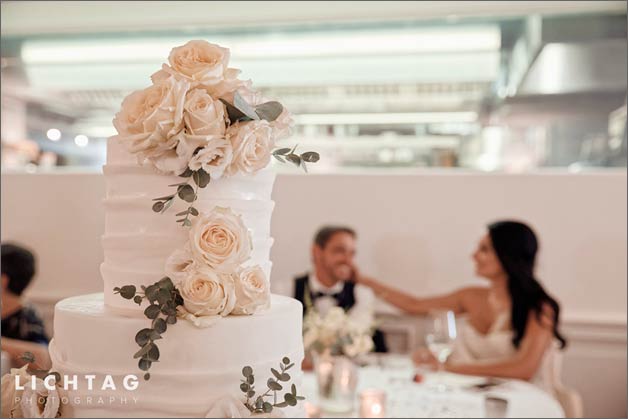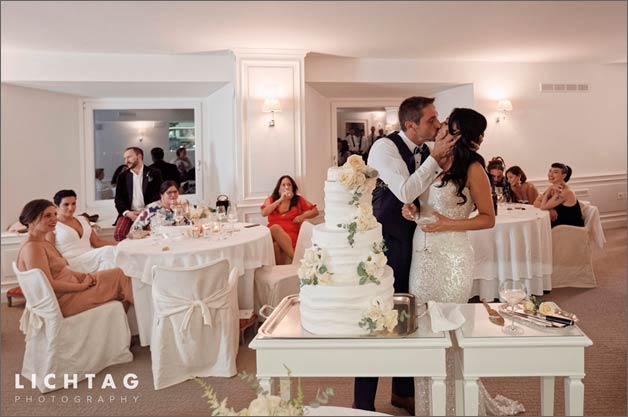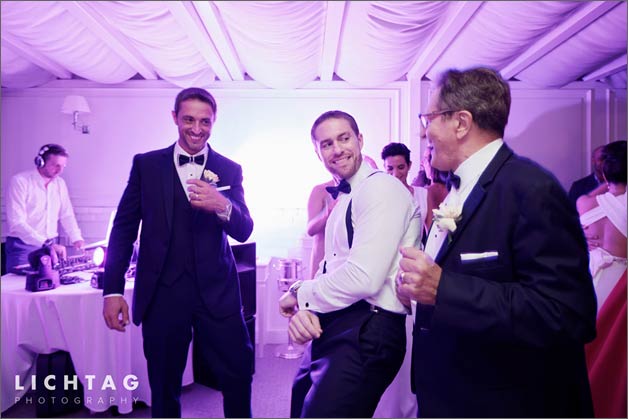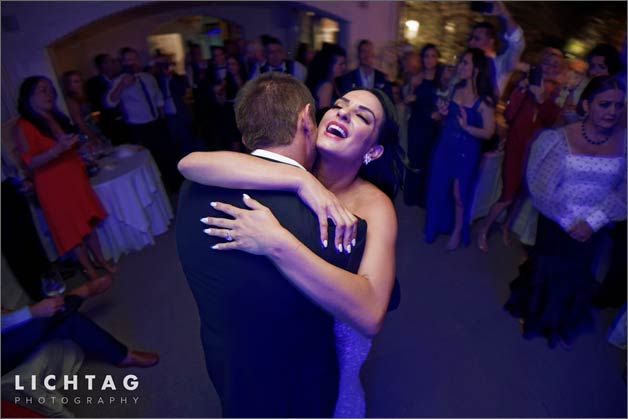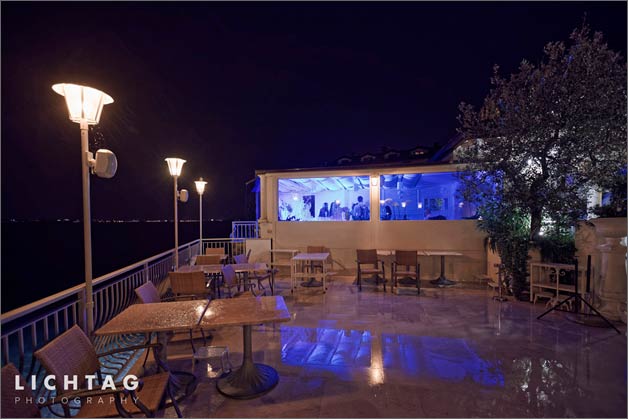 A special very thanks goes to Melissa and Alex who flew from Florida to Lake Garda for their Big Day. They allowed us to share this magic experience with them!
Again, we want to thank David Christian Lichtag whose wondrous photos have made this day really unforgettable.