e are back to my beloved
Lake Orta
.

When couples ask me what is
my favorite Lake
it is always difficult to me give an answer.
Lake Maggiore
is stunning and I love it in all its corner but Lake Orta has something different. It has that special Italian charm and intimacy that makes it special. It is authentic and quaint and
really really Italian style
. So if you are thinking about a real Italian wedding, Lake Orta is the right destination. Moreover, if you want to have a great fun event follow what
James and Natalie
did and I'm sure you will be more than inspired!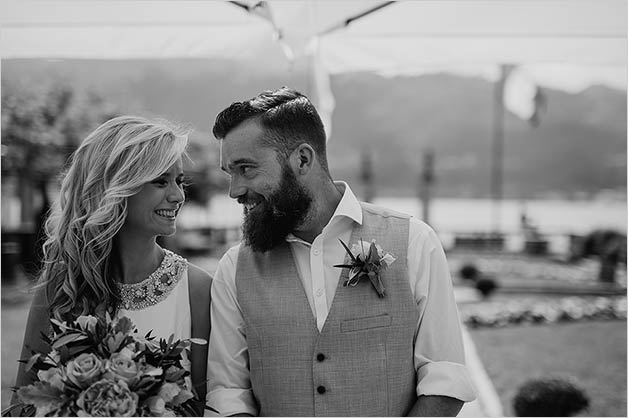 Civil Ceremony at Villa Bossi

After a fun getting ready to charming Hotel San Rocco by the shores Natalie and her bridesmaids got non board of a lovely motorboat. 
Have a look to the great style of bride and bridesmaids. Natalie is wearing an very chic wedding dress with sparkling details and her bridesmaids are wearing ivory. They are all perfect and very solar in their outfits. 
Natalie chose for her and bridesmaids ivory and light pink flowers to match that lovely romantic style you can breath on Lake Orta.
If you have a look to the photos that amazing MouMou Photoraphy took on the day the whole group is always having fun and smiling. We loved their vibe. They had great fun from the beginning to the end.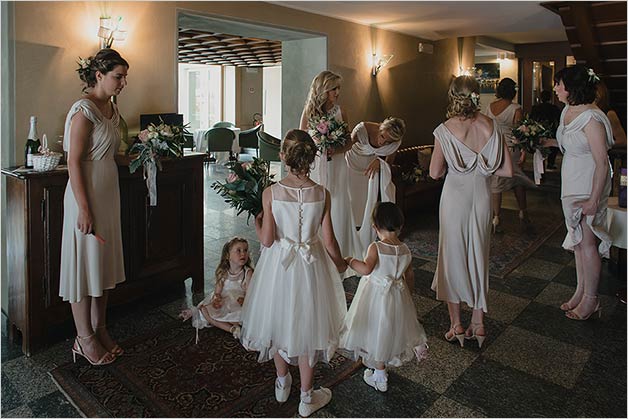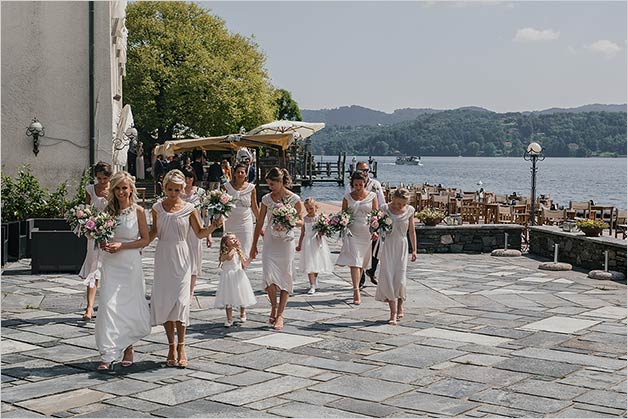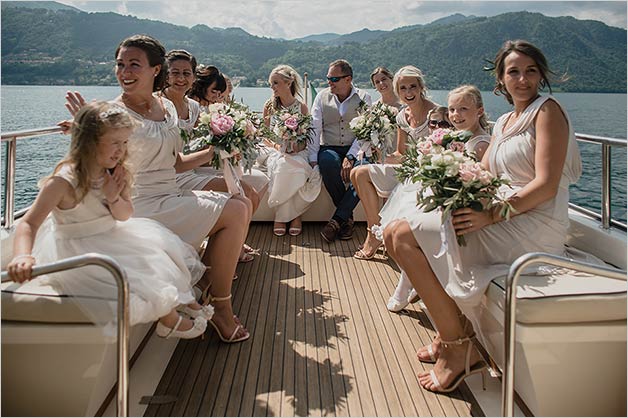 Legal civil ceremony took place at Villa Bossi. As tradition wants bride and bridesmaids arrived by boat and James and all guests were waiting for her.

James wore a waistcoat instead of a full suit with jacked and it was perfect for his style!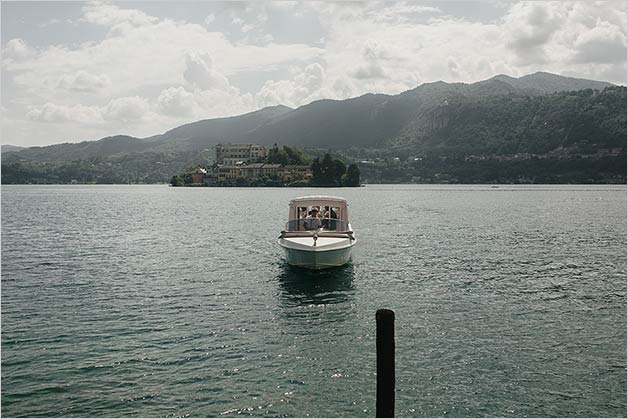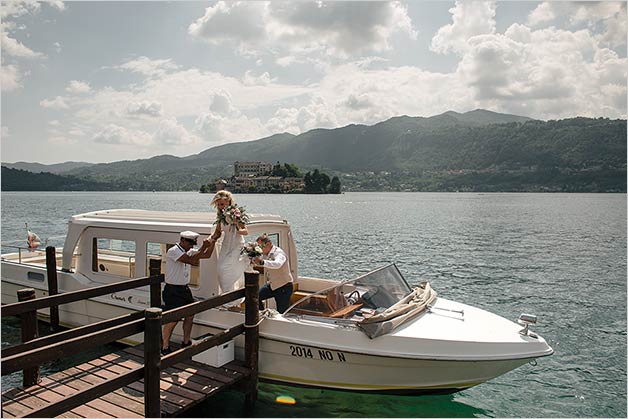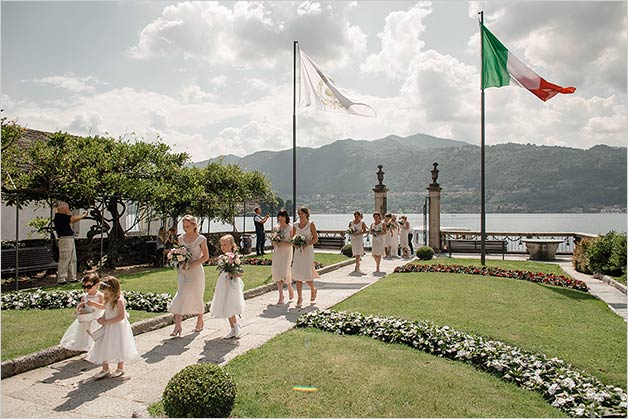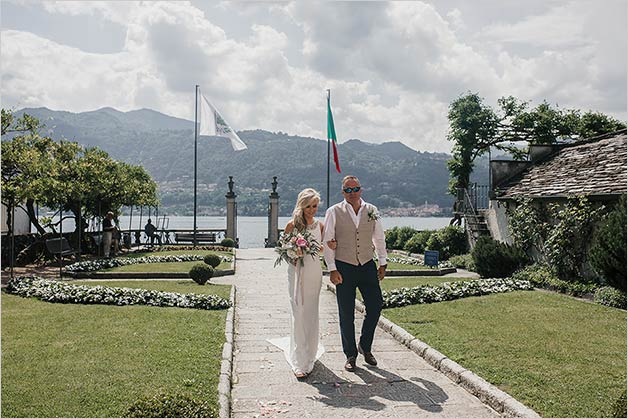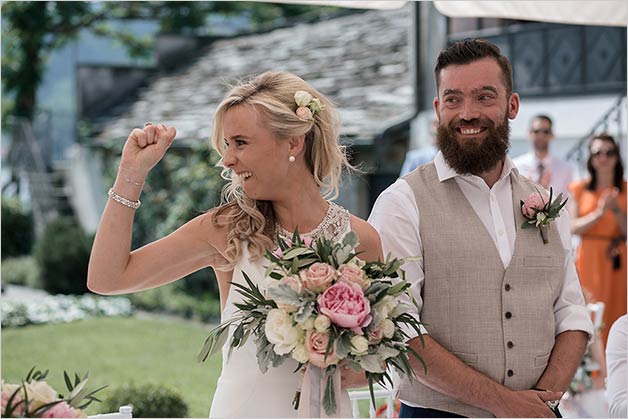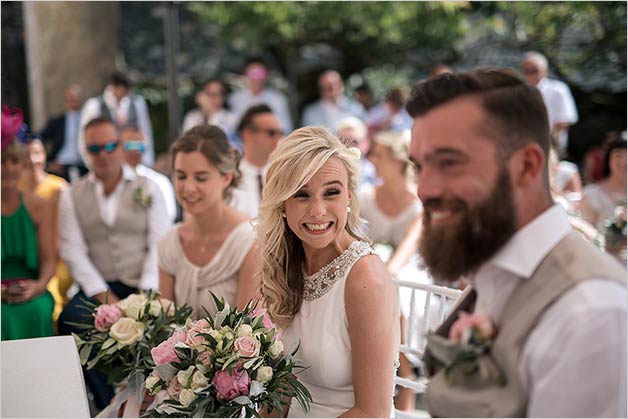 A Boat trip on the Lake to reach St. Julius Island

After the ceremony it was time to celebrate! We planned a wedding toast in Orta main square where everybody could kiss and hug newlyweds and mingle for a while.

After a while bride and groom took a private boat to reach St. Julius Island and spend some time together alone.

Chiara and Giuseppe of MouMou Photography where with them to take amazing shots you can see here.

The guests reached the reception venue in the meanwhile.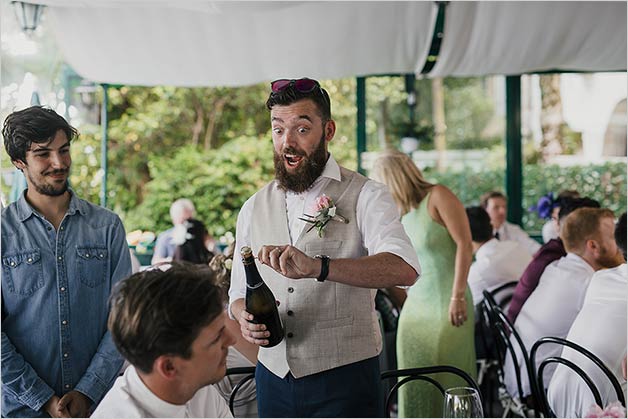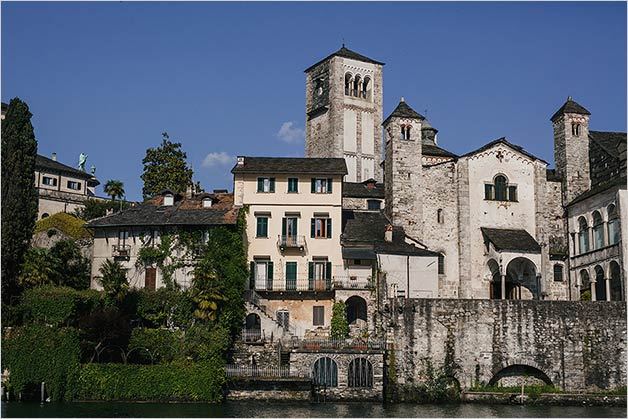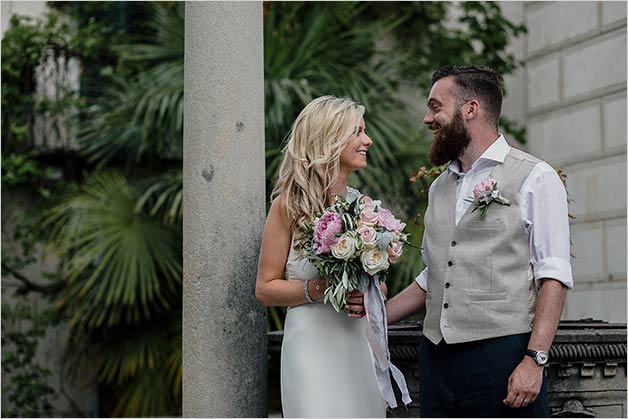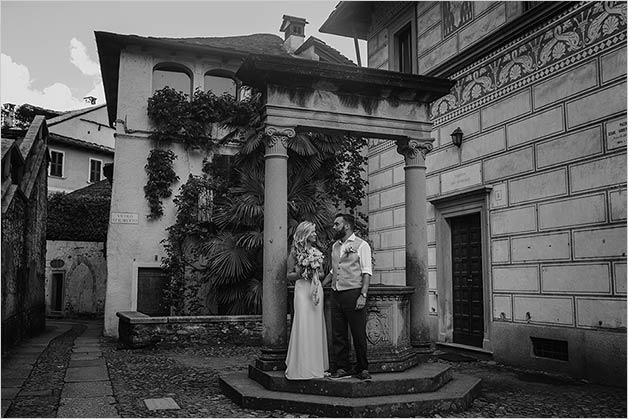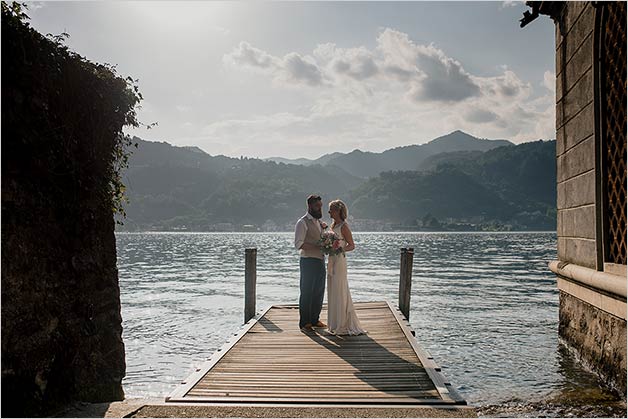 Fun destination wedding on Lake Orta: A great party at Ustaria Ca dal Rat

No doubt that Ustaria Ca dal Rat is a great venue for a happy party! Restaurant management love having great parties, the venue has a perfect view over the lake and its island and the food is just delicious. 
Bride and groom reached the jetty of the restaurant after the guests so at the moment of their arrival everybody was there clapping hands and cheering them.

Rock pop band was playing some fun music and Natalie and James started to dance on the jetty! MouMou Photography was great taking this joyful shot that you can see here.

I'm proud to say that this wonderful happy photo has been recently awarded at Belief Wedding Planner Awards 11th edition in the category "black and white photo"!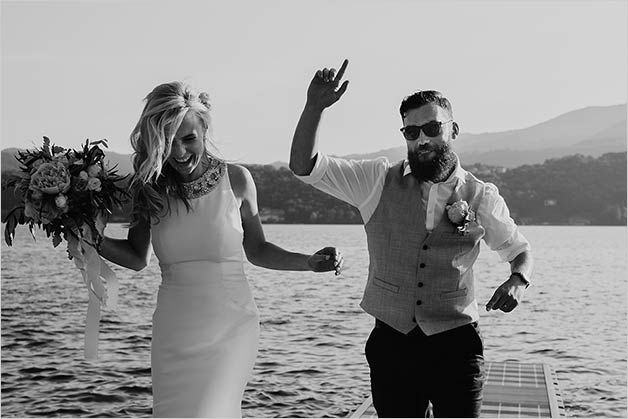 I love this shot because it represent exactly the mood of the couple and the day!

After some fun wedding speeches, great Italian meal could begin.

Everybody loved Ustaria Ca dal Rat cuisine!

And what about the wedding cake? A cake made of tiered local cheeses. It was just perfect and very original!
The party could begin with a fun party and fantastic music by a rock pop band of five elements.

Night was warm and happy as only a joyful destination wedding on Lake Orta could be!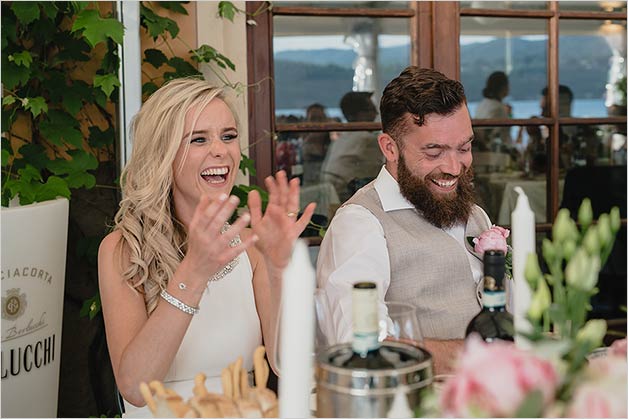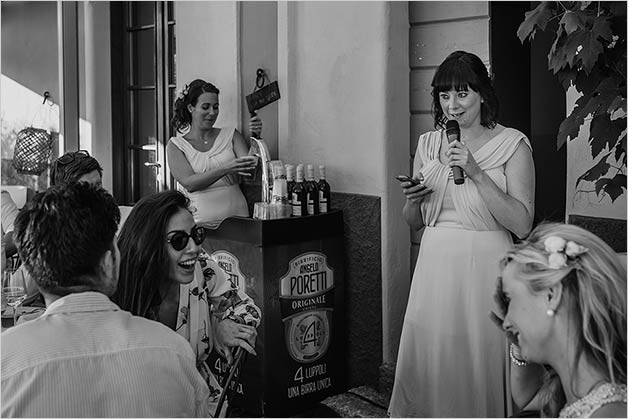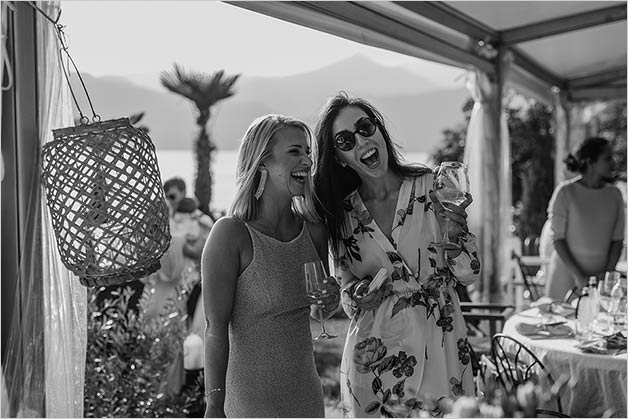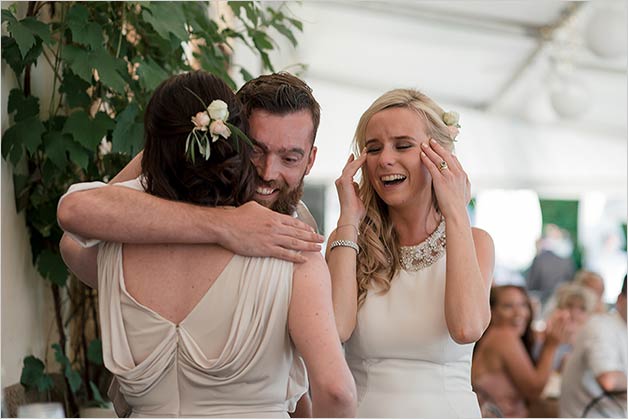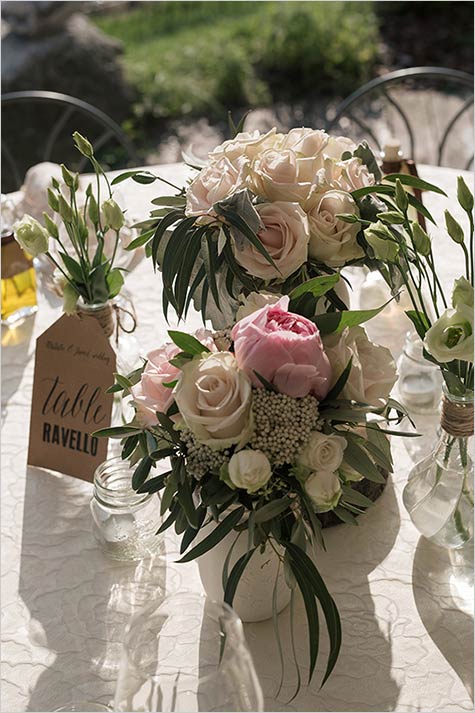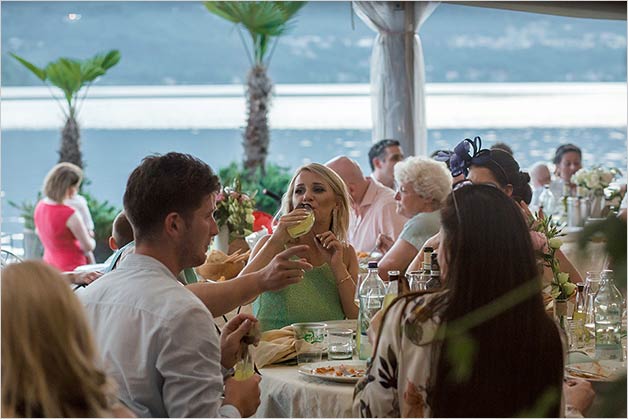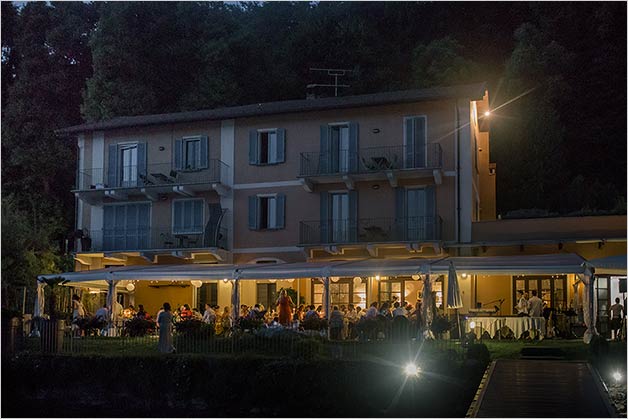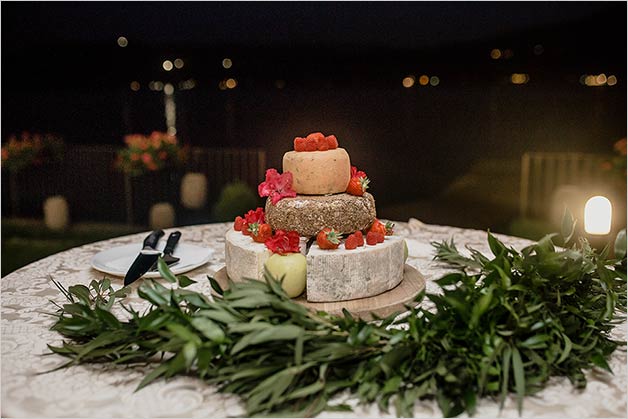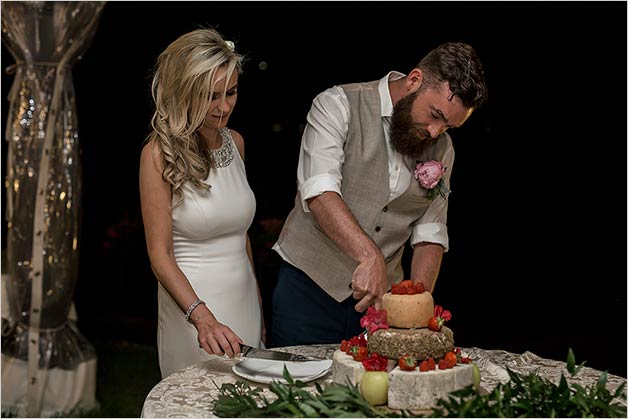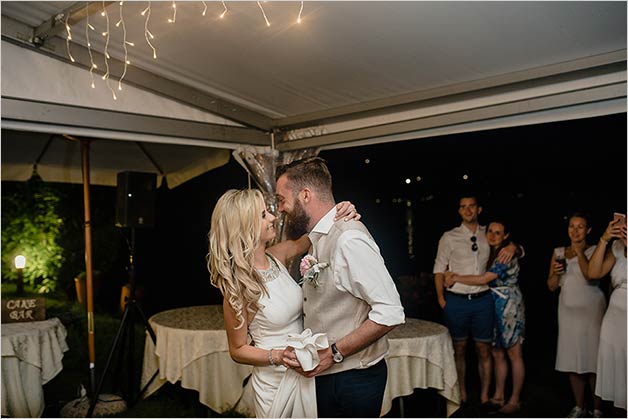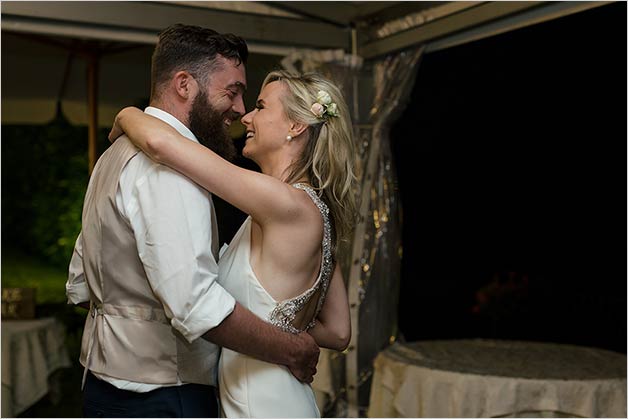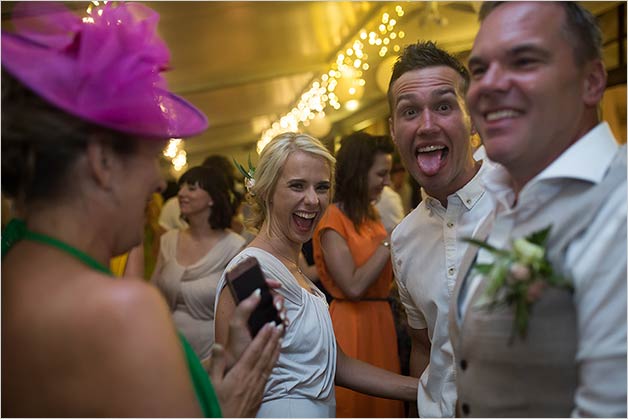 The great fun of having a destination wedding on Lake Orta is not something easy to describe with photos, the charm of the location is something that really needs to be experienced so… we are waiting for you to experience it in person and create a real Italian wedding for you!