dam and Laura chose
Lake Garda
for their special
destination wedding in Italy
! 
They fell in love with magic Mediterranean atmosphere of this corner of Northern Italy. So they
hired us to plan and coordinate
for them the wedding of the their dreams.
They planned a romantic ceremony on Isola del Garda in the so called loggia overlooking Lake Garda followed by a chic aperitif on the traditional Italian garden.
After the ceremony they they reached a local restaurant by the lake shore in a quiet and intimate spot for a delicious wedding dinner.
White and green flowers combined with pretty decorations made wedding decor just very special!
Bride and groom really enjoyed the party at night under the stars. We are sure they could not forget this special Italian experience.
Thank you to great photographer Luca Rajna. He captured these beautiful images of lake Garda and our lovely couple.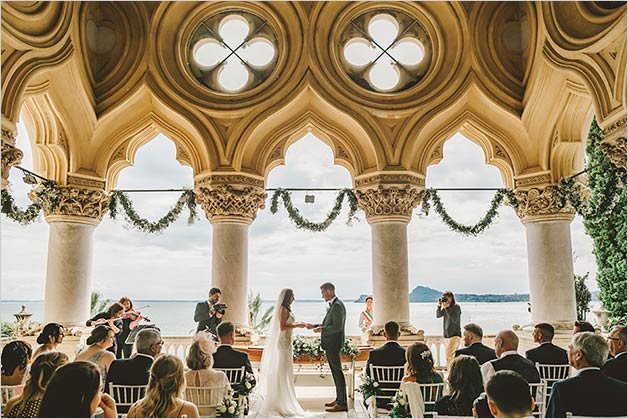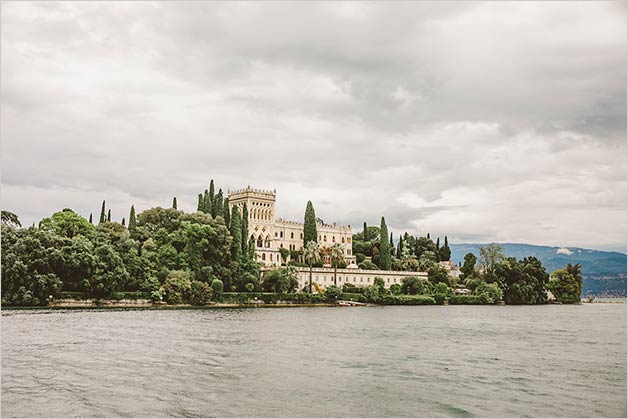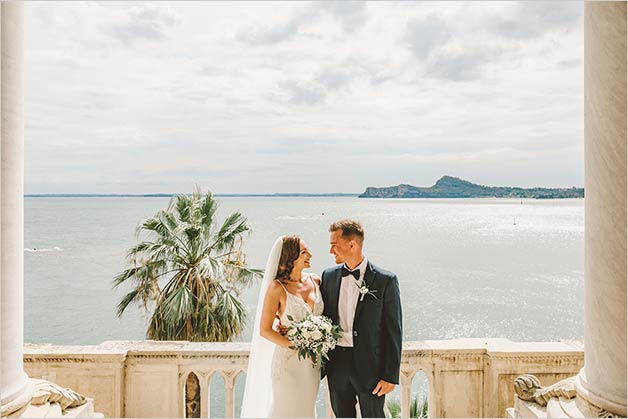 Getting ready in Salò village
Laura and her bridesmaids got ready in Salò. Salò is a lovely village located on the Western shore of Lake Garda. The hotel Laura chose is located close by the village in a quiet spo. Its typical Italian style made it the perfect venue for bridal getting ready
When everybody was ready bride and bridesmaids reached the boat pier in the heart of the village along the promenade. Laura was beautiful in her wonderful bridal dress and her bridal bouquet made with white roses, Gipsofila and greenery gave a romantic and refined touch to the outfit.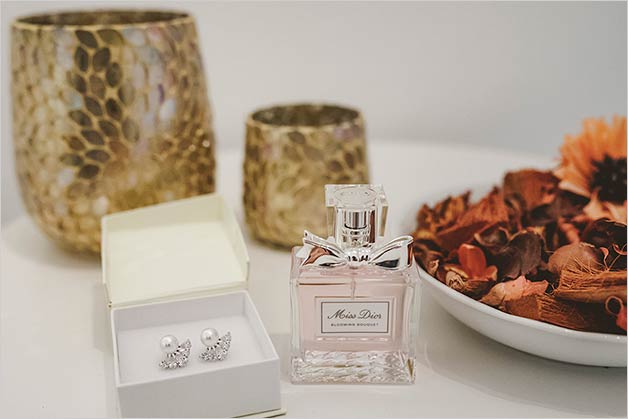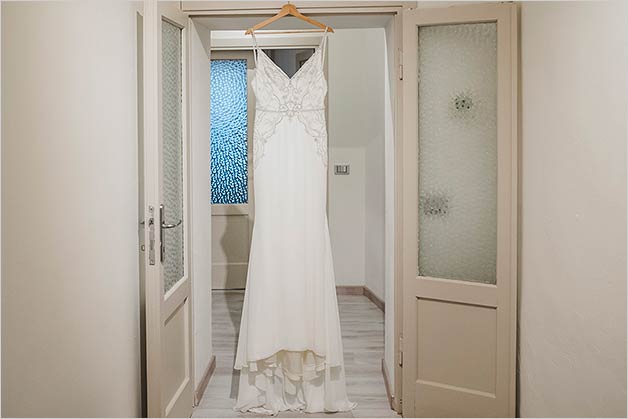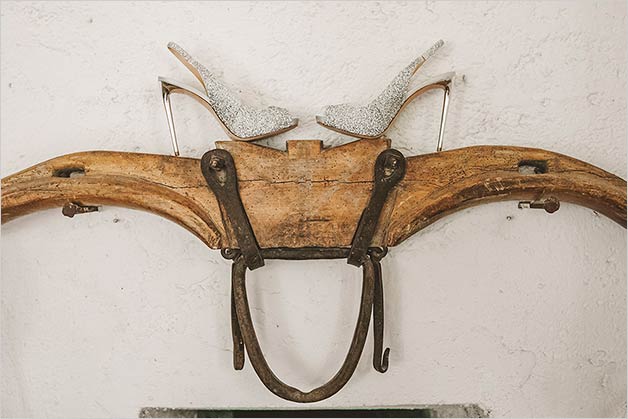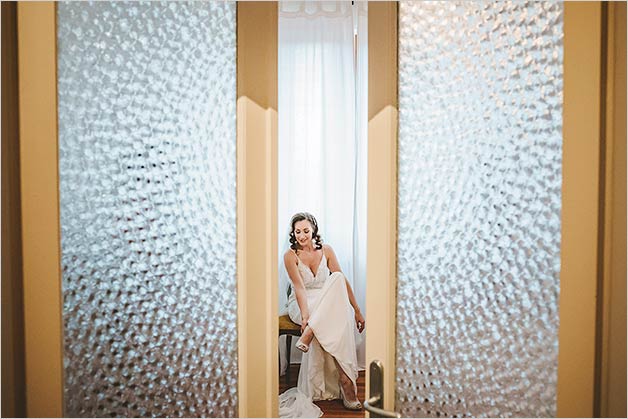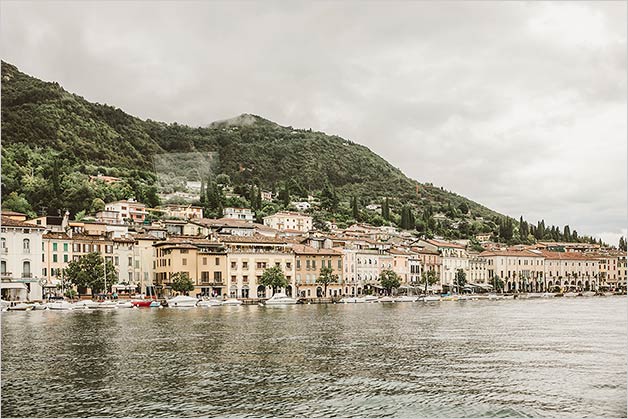 Destination wedding on Lake Garda: an amazing frame for a wedding ceremony
Laura and her bridesmaids reached Isola del Garda by boat. They were all very excited for the most important moment of the day: the wedding ceremony! In the meanwhile our groom, Adam was waiting for the bride with all the other guests. The waiting was sweetly accompanied by the sound of a violin and a flute.
Wedding ceremony flower decorations were very special! We planned for Adam and Laura white chairs with some hanging flowers, a white carpet on the floor and a blooming garland around the gothic arches. The frame was perfect! 
Ceremony was really sweet and emotional for all.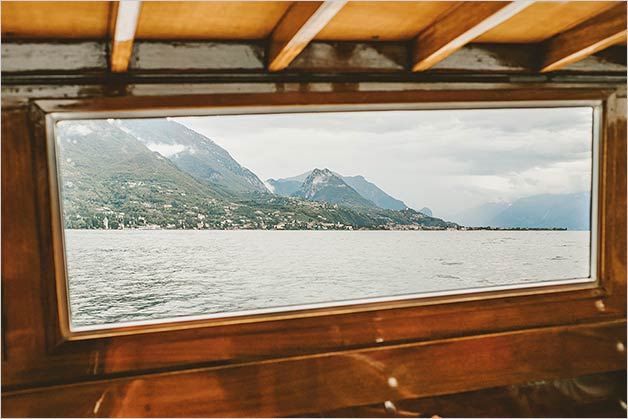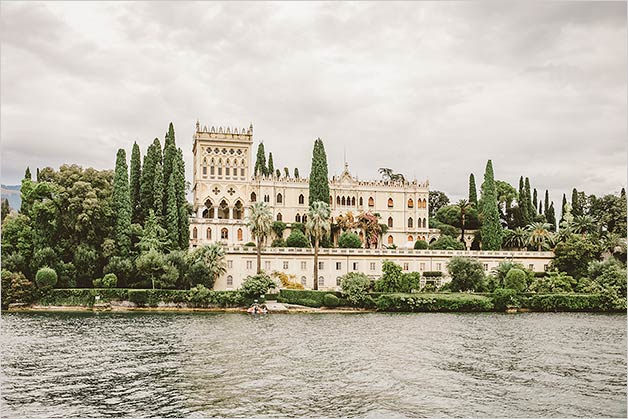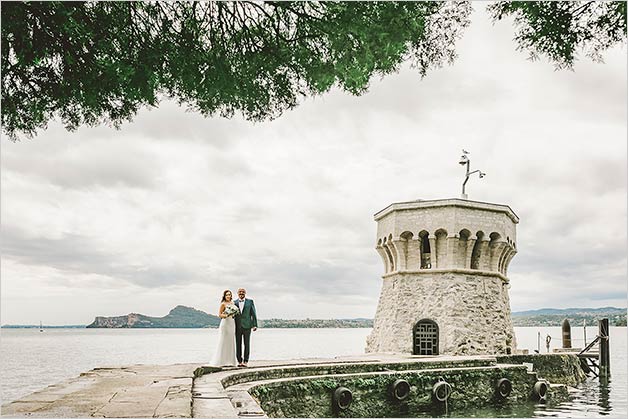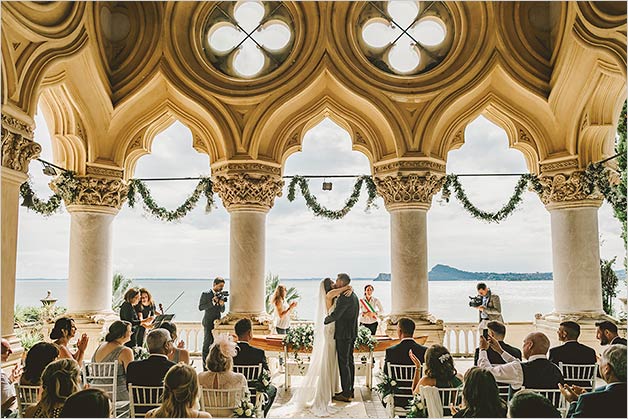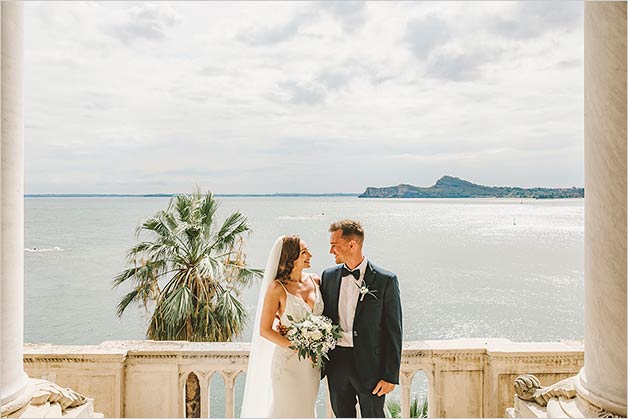 After the wedding ceremony bride and groom and their guests enjoyed some lovely time in the Italian garden of the villa. It is a perfect spot for some great wedding photos a glass of champagne all together to toast the newly weds.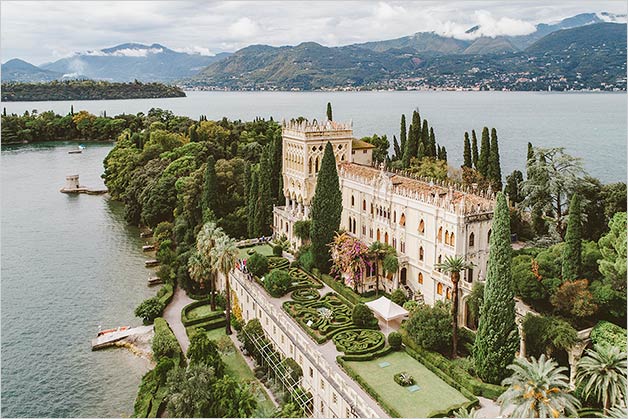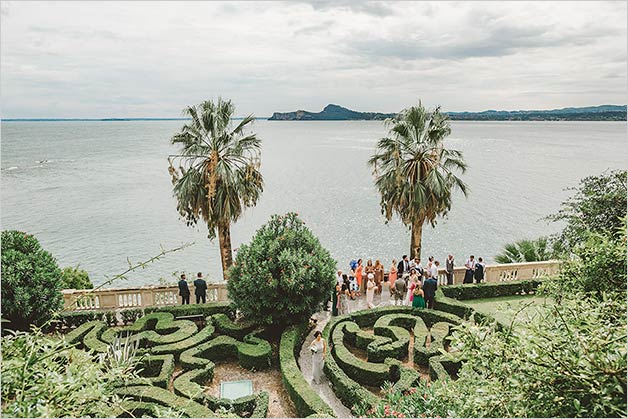 A wedding reception in an intimate bay on Lake Garda shores
Adam and Laura chose an elegant and refined restaurant located in a lovely bay on the Western shore of Lake Garda. Welcome aperitif was served on a rustic terrace on the lake shore, very traditional indeed. Wedding dinner to follow was served a lovely veranda overlooking stunning view over Lake Garda.
The whole group enjoyed great Italian food and local wines but the best part was till to come: a fantastic outdoor party under the starts! Everybody loved it! And we did too!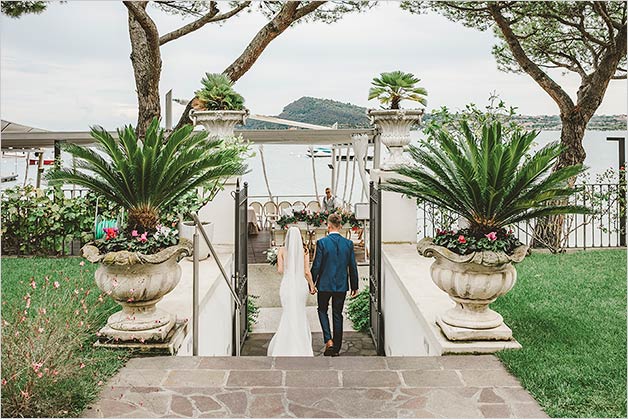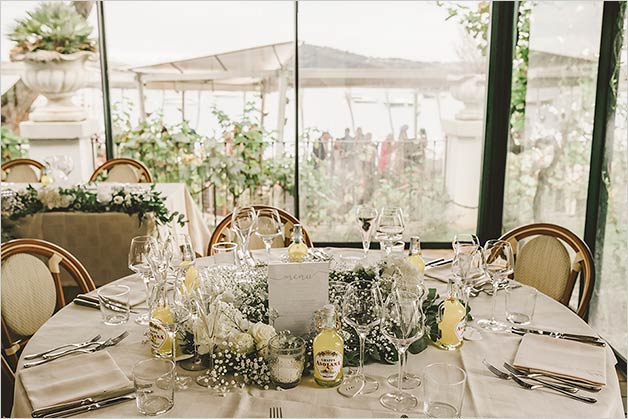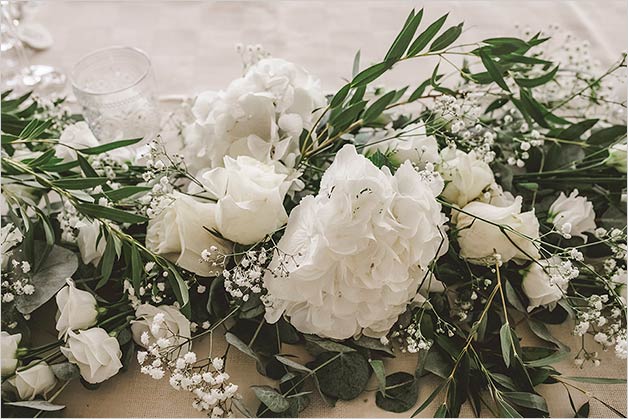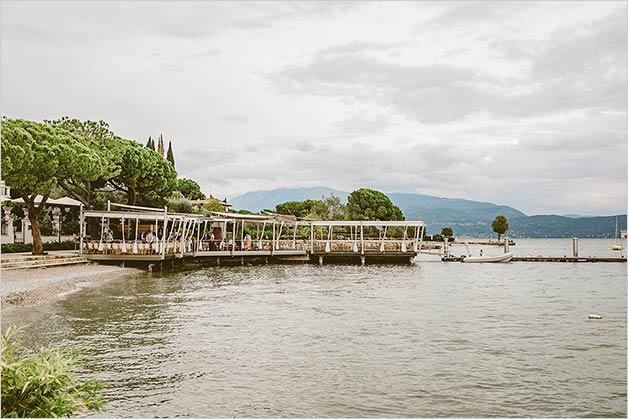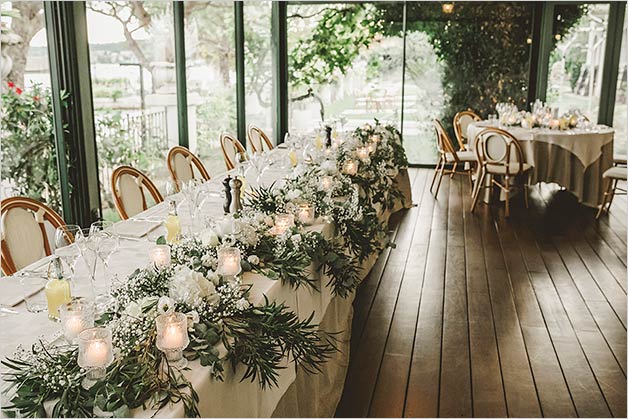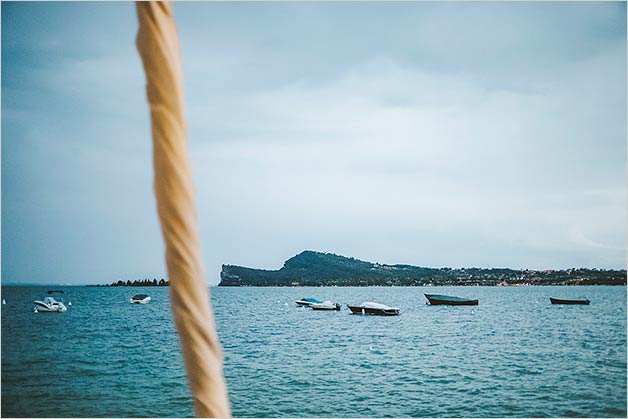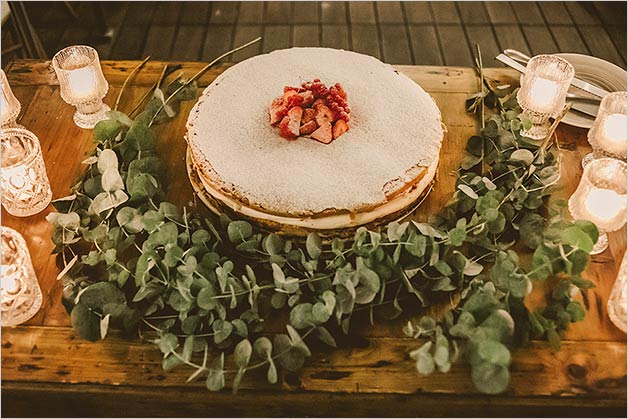 A big thank you to Adam and Laura who chose Lake Garda for their special destination!
We also thanks amazing artist Luca Rajna who capture these charming images.
Last but not least, don't miss this incredible video by Riccardo Lavezzo film-maker!