Wedding on Lake Orta
St. Julius Island
---
St. Julius Island is small and wonderful and it is nestle in Lake Orta just in front of medieval Orta village. It is a jewel of art and nature, a magical site just out of time where all is just like it was centuries ago.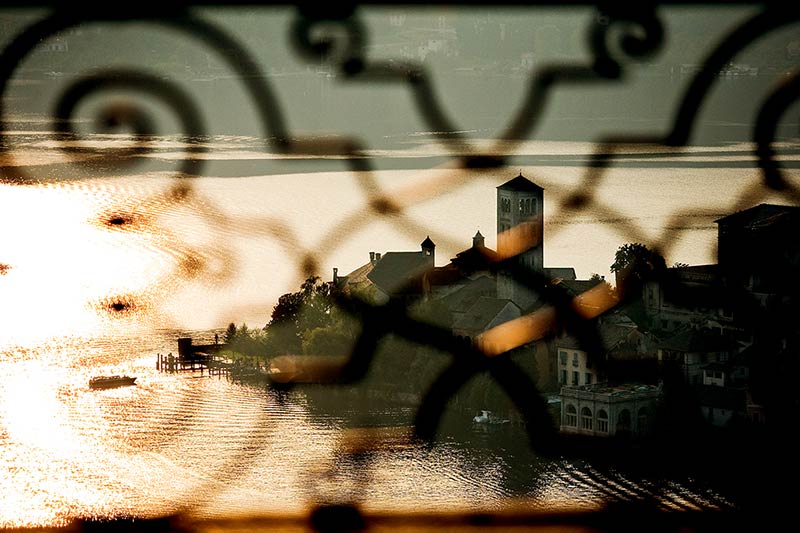 It is mystic quiet and it is the hear of Lake Orta spirituality with its ancient St. Julius Abbey the 100th founded by St. Julius that reached the island in IV century floating on his cape and sending away snakes and dragons on infesting the rock.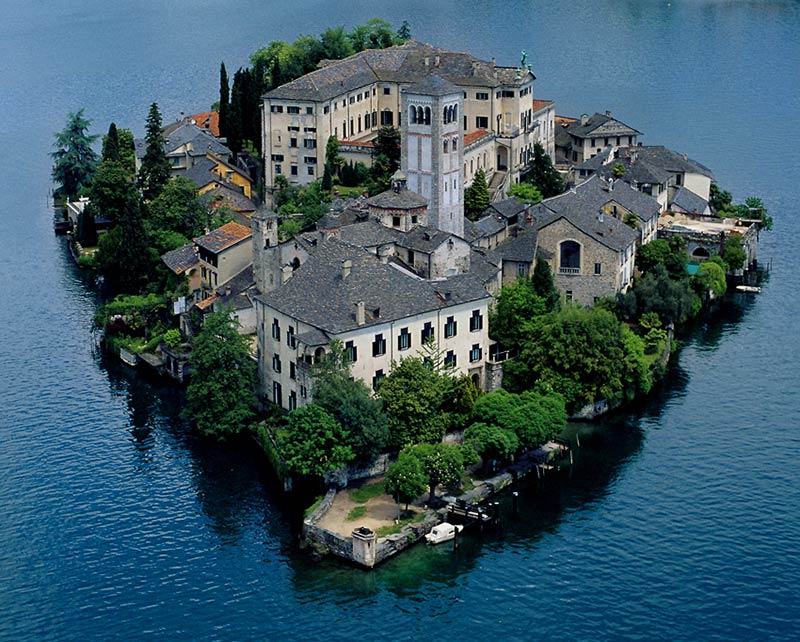 Even if inside the abbey only Orta or Alpiolo villages residents can get married with a Catholic ceremony, St. Julius island is surely a must for all couples who decide to tie the knot on Lake Orta. Its magical atmosphere, ancient buildings, narrow road looping around the island.
St.Julius Island is the ideal set for unforgettable wedding photos after your civil ceremony at Villa Bossi or a Roman Catholic ceremony in one of the most beautiful churches along Lake Orta.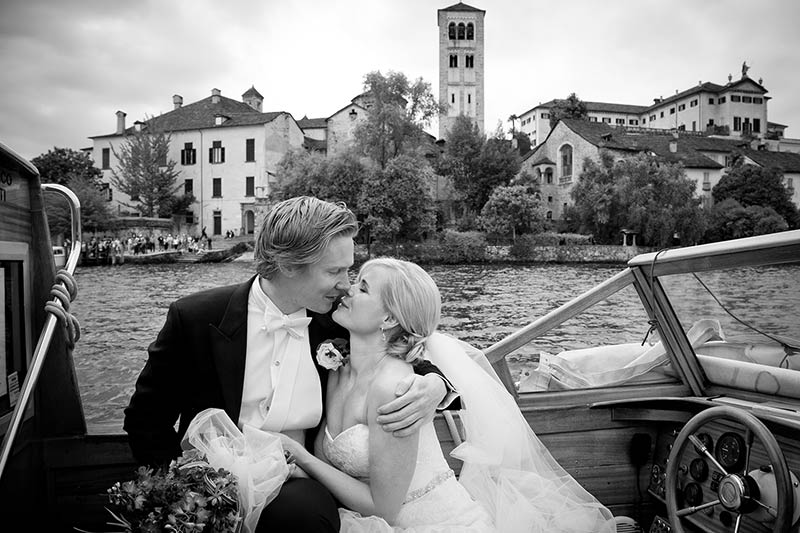 St. Julius Island is easy to reach in just few minutes by motorboat or ferryboat. In ancient times there used to be a castle on it where Queen Willa, wife of Emperor Berengario II used to live. During the ages it then became the headquarter of Riviera di San Giulio state, a tiny church state ruling the area for more than a century. I mid 1800 - unfortunately - bishops destroyed ancient castle to build a huge monastery and then leaving it because there were not enough young priest willing to go there.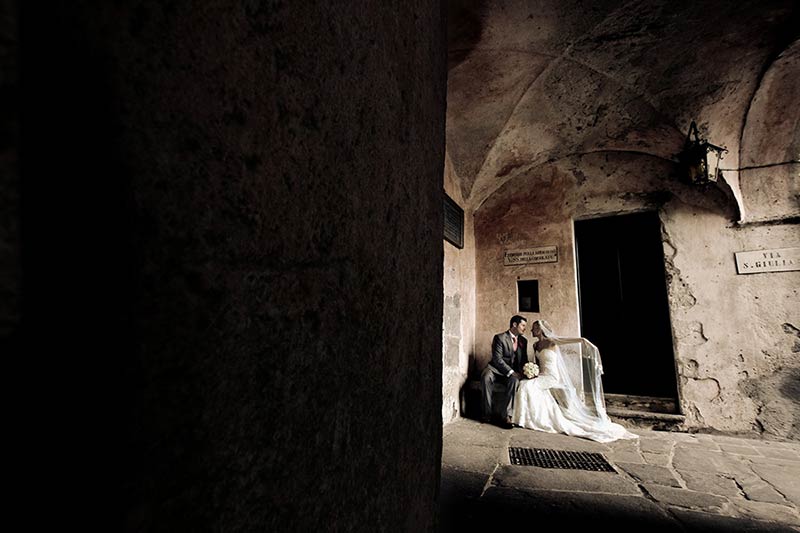 For your wedding photos we surely suggest Palazzo del Vescovo gate, a wonderful arch which is the real access to the island. From here a lovely path runs along the island looping around it. It is called the road of silence and meditation. It is a wonderful blend between spirituality and architecture beauties.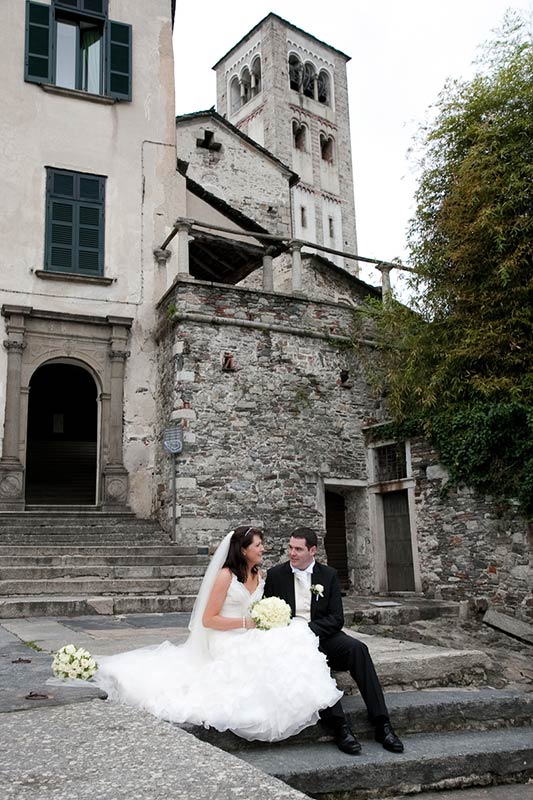 Side of the access gate side of the boat piers here is a small lakeshore area where in August 2009 our coordinator Valentina planned a lovely symbolic blessing for Mark Followill (Official Commenter for Basket Team Dallas Maveriks) with is wonderful Rachel.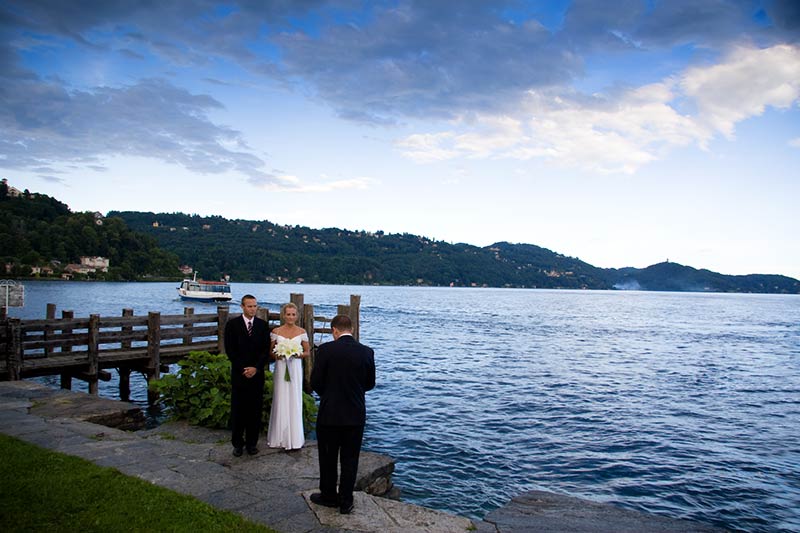 You cannot miss some shots side of the romantic well. it is located in the little square side of Palazzo dei Vescovi and Benedettine Abbey Mater Ecclesiae. Inside this mystic Seclusion Convent, some nuns spend their days praying, studying, restoring ancient and precious church vests, preparing holy hosts and famous Bread of St. Julius. They are the only ones living all year on the island.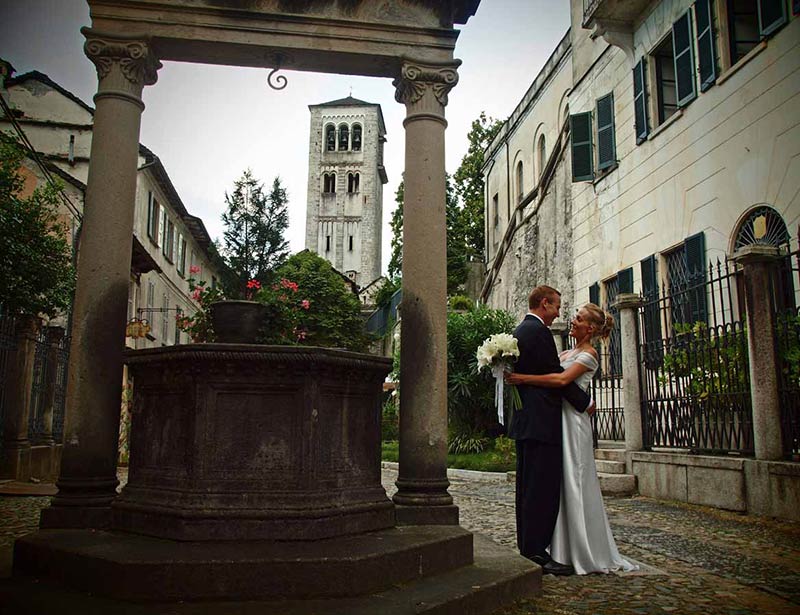 Among the other building on the villa that are mostly all villas and holidays homes still keeping Saints names, we can find famous Villa Tallone. Every year local administration here plan classical music concerts.
The only two non-private venues on the island are a small vintage souvenir shop and a small restaurant. They are both situated close to the little square by the well. The restaurant has a couple of frescoed rooms and a wonderful terrace on the lake where you can plan your wedding reception.
The little shop is just unique and very picturesque… do not miss it for some shots on your wedding day!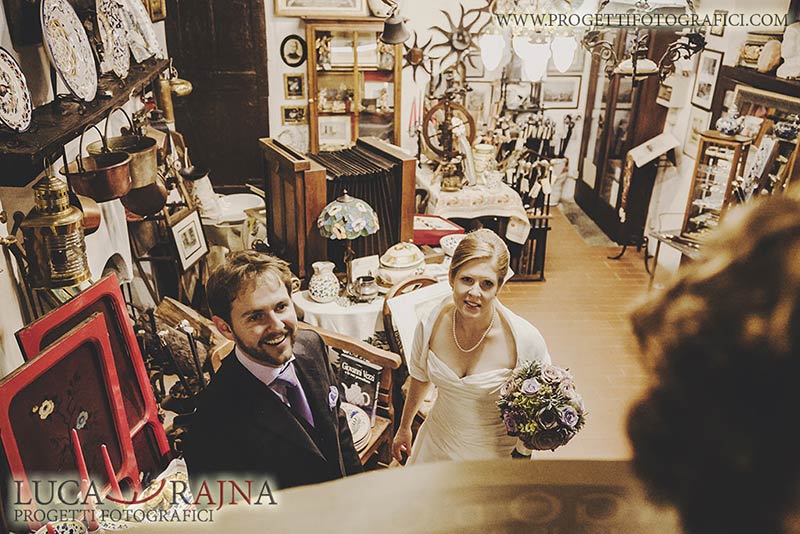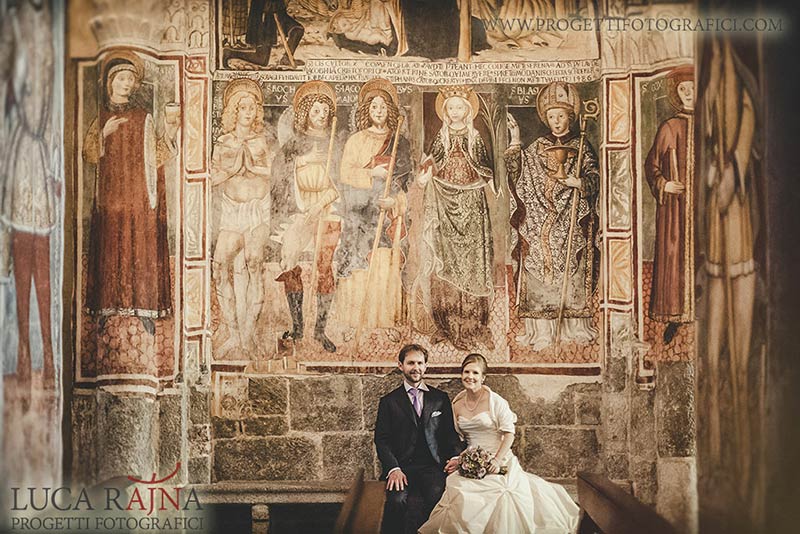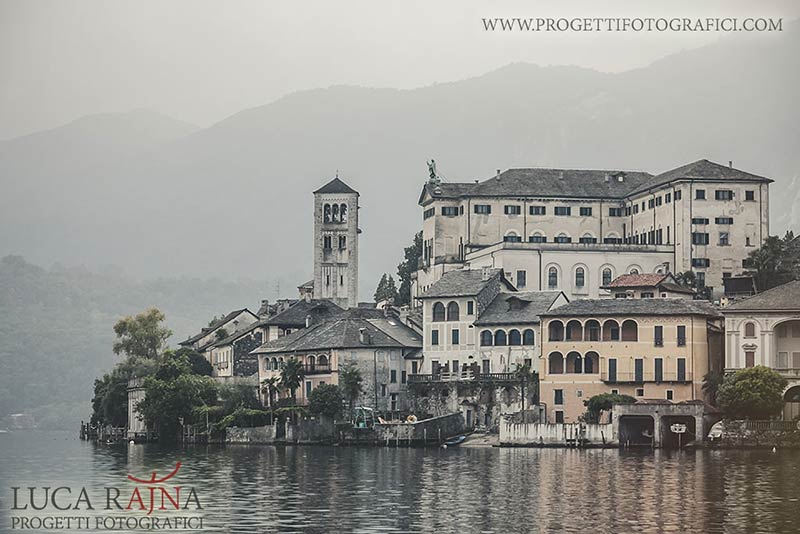 ---
PHOTO CREDITS - Many thanks to:
Photo 1: Enrico Mocci
Photo 2: Giorgio Gnemmi
Photo 3: Enrico Mocci
Photo 4: Independent Pictures
Photo 6: Enrico Mocci
Photo 7: Mauro De Luca
Photo 8: Raffaello Mazzoleni
Photo 9: David Bastianoni
Photo 10: Luca Rajna Progetti Fotografici
Photo 11: Luca Rajna Progetti Fotografici
Photo 12: Luca Rajna Progetti Fotografici
Photo 13: Luca Rajna Progetti Fotografici
Contact Us
We specialize in customized Lake Orta Weddings
A special thanks to our planner Valentina Lombardi for translation of the text above - by Mauro De Luca.
Thanks to her deep knowledge of the territory and hundreds of weddings planned in Piemonte region, Valentina is able to suggest the best solutions for your wedding on Lake Orta.
Do not hesitate to contact her using the form below.