LAKE BRACCIANO
just few steps from Rome
Lake Bracciano
Just few steps from Rome
Beauty of nature, landscapes, the historical, cultural heritage with its archeological and artistic richness: these are the ingredients which make Lake Bracciano a wonderful wedding destination appreciated by couples all over of the world.
Three towns are just on its shores: Bracciano, Trevignano Romano and Anguillara Sabazia. Lake Bracciano is one of the biggest Lake of Southern region in region Lazio, where wonderful Rome is and it is one of the mayor lakes of Italy.
This romantic and quaint spot of Italy is surrounded by forests, olive groves and gardens the perfect frame for a traditional Italian wedding right into history. We are few kilometres from Rome! and you can feel the heritage of this.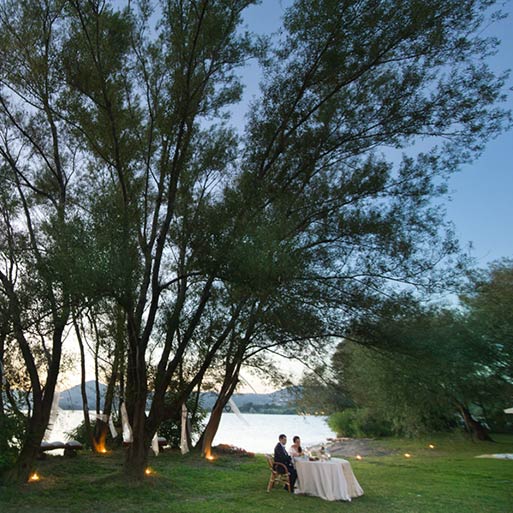 Lake Bracciano is bucolic and country boho, the perfect destination for a romantic sweet casual wedding. Catholic ceremonies can be performed in wonderful churches overlooking the lake, and what about a civil or symbolic blessing by the shores.
Country mansions and pretty restaurants by the shores can be the perfect setting for your romantic Italian wedding reception with lots of candles and fairy lights.
Since 1986 Lake Bracciano is protected by the creation of Regional Park of Lake Bracciano Martignano. Except official companies, there are no motorboats on the lake and you could also swim in that. A romantic idea for your Italian wedding and staying.
For your civil ceremony little villa of Bracciano could be the ideal location. It rises on a hill inhabited since Etruscan ages, as testified by the necropolis ; it has been of great importance during Renaissance period when it was a fief of the Orsini; in 1696 the town passed to the Odescalchi family.
Civil ceremony could be held in the open air just by the shores and for your reception here you will find one of the most beautiful and luxury venue in Italy.
We are talking about magnificent Odescalchi Castle whose sizes dominate all over the settlement. It is the most important castles of Italy. It was built by Napoleone Orsini. Among its most famous guest have been the king of France Charles VIII, Pope Sixtus IV, Marcantonio Colonna and in more recent times John John Kennedy, Tina Turner and lately Tom Cruise who celebrates his wedding with Katie Holmes in the castle in November 2006. Don't you think would would love to be here for your wedding too?
For your religious ceremony you could consider wonderful baroque churches of Santa Maria Novella (with annexed Augustinian cloister) and St. Stephen's with a bell tower from the 16th century.
BRACCIANO town center preserves its medieval character with narrow streets. In the renaissance part buildings, with shops and laboratories from 15th to 16th century.
Then you could also explore charming CASTEL GIULIANO, wonderful TREVIGNANO, located close to Orsini Castle in an area which has been inhabited since Etruscan times. Here you will fine amazing necropolis of Sabatia.
The third town on the shore is ANGUILLARA SABAZIA, situated on a promontory of the lake. A monumental gate from the 16th century with a clock will lead you to a the main square of with the town hall inside the Palazzo Baronale which is decorated by valuable frescoes such a perfect setting for your stunning wedding pictures.
Read More
LAKE BRACCIANO highlights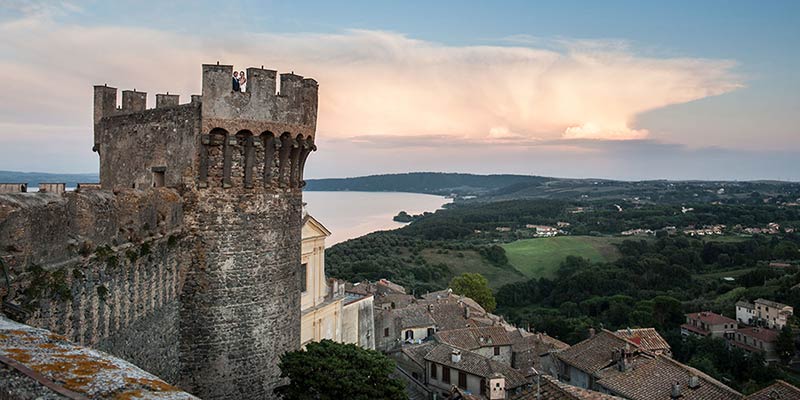 Weddings at Odescalchi Castle
Castello di Bracciano - Odescalchi Castle on Lake Bracciano just a dream close to Rome
See Highlight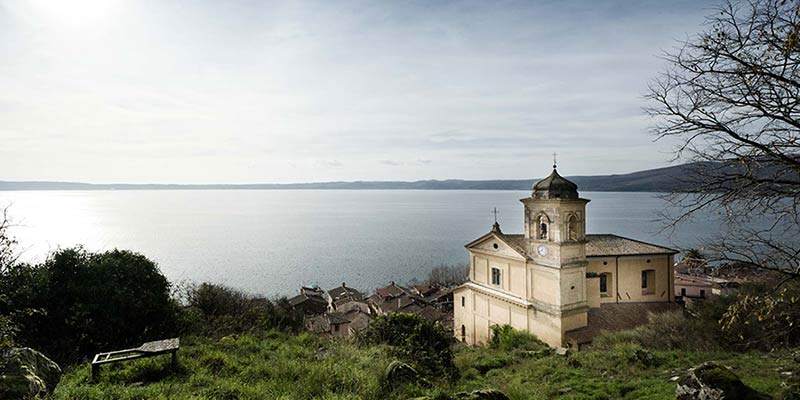 Trevignano the real pearl of Lake Bracciano
The beauty of a wedding in Trevignano on lake Bracciano shores, few km North of Rome
See Highlight
LAKE BRACCIANO Latest Posts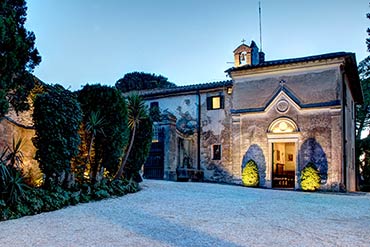 A wonderful Bucolic venue for your wedding on Lake Bracciano
Published on October 27th 2014
After a long summer season with many weddings in Rome and surroundings I come back with pleasure to Lake Bracciano to tell you about a brand new venue that could be ideal for a wedding in this wonderful corner of Italy. As you know Lake Bracciano is not far from Rome. It could be the ideal destination if you are looking for a location that...
Read The Rest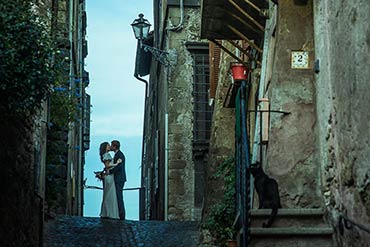 A Catholic Ceremony and a Country Reception on Lake Bracciano
Published on June 21th 2014
Lake Bracciano could be a wonderful destination for your Lake wedding close to Rome. It is located just few kilometers from the eternal city and it can offer a lot of different solutions for your wedding. You can choose an elegant wedding in a Castle, a refined reception in a villa or even a country style reception in a local agriturismo.
Read The Rest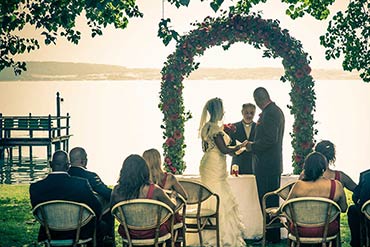 An Intimate blessing between Lake Bracciano and Rome
Published on January 5th 2015
As you know Lake Bracciano is a wonderful natural oasis very close to the eternal city of Rome. If you are looking for a romantic intimate wedding with a lot to do and to see this match could be a perfect choice just like Charles and Tanya did. They are a wonderful American couple they chose Bracciano for their intimate wedding in Italy.
Read The Rest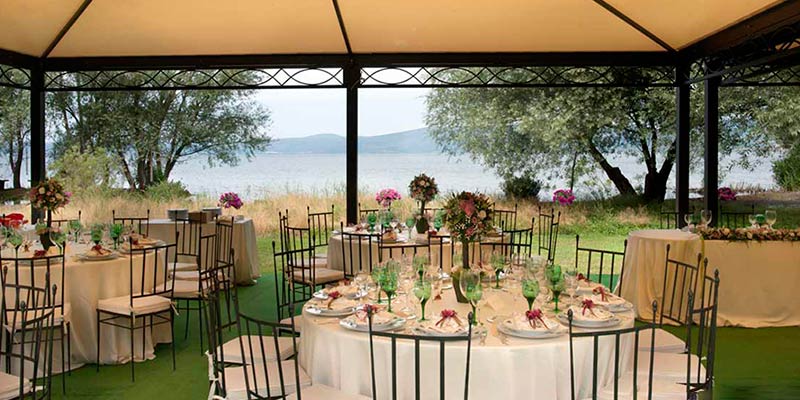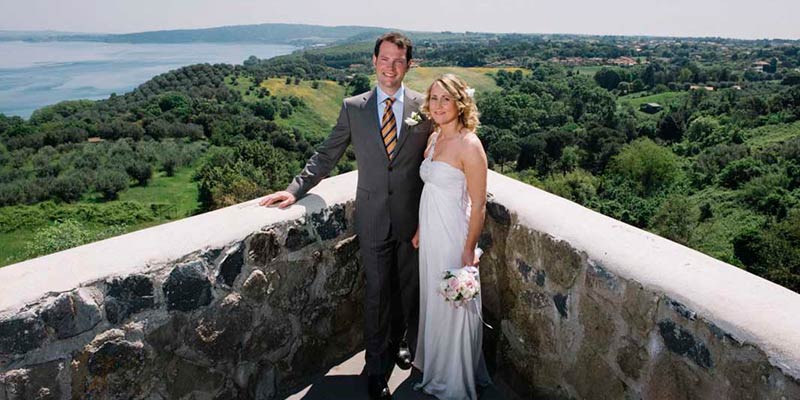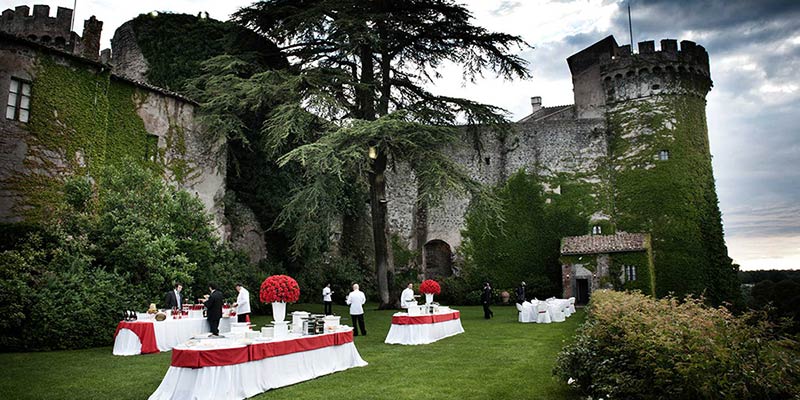 Need help or advice?
Thinking of getting married on Lake Bracciano? Need help or advice? Our Expert is waiting to help you with your toughest dilemma!
ASK THE WEDDING EXPERT is a free service for the bride to be and all of her helpers. Our goal is to make your big day in Italy stress free and run as smoothly as possible.
So, if you have any questions, doubts, comments or do not see what you are looking for, contact us and we will do our utmost to accomodate you.
Get in touch with our Expert at Italian Lakes Wedding for help and advice in creating the perfect plan for your wedding on Lake Bracciano!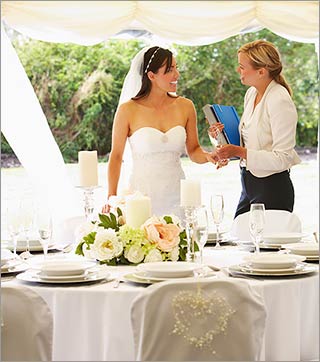 Send a message to our experts
Services sponsored by Italian Lakes Wedding