VILLA MUGGIA
Lake Maggiore
Villa Muggia in Stresa on Lake Maggiore has preserved the original appearance set by the Siemens family despite having been transformed into a location for weddings, exclusive events private and corporate, sharing the splendor and giving life to memorable moments.
Read More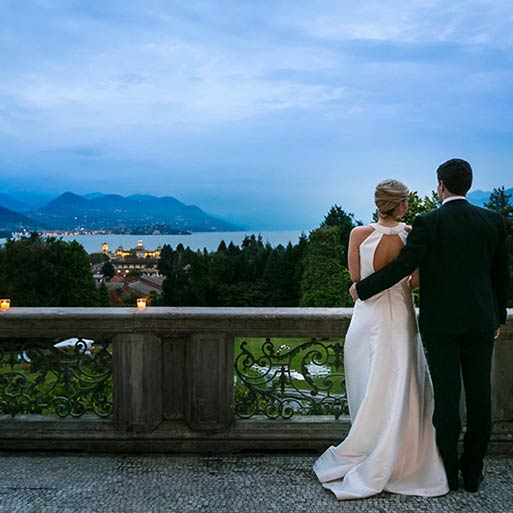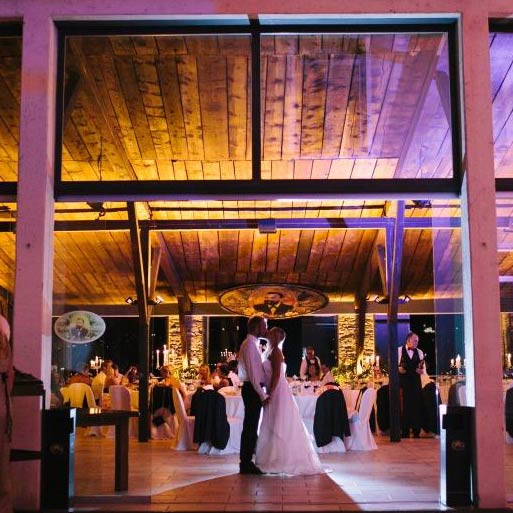 CENTRO DANNEMANN
Lake Maggiore
The CENTRO DANNEMANN is situated in Brissago (Ticino-CH), a small and lovely village on the Italian border, in the southern part of Switzerland on the west lakeside of Lago Maggiore. This exclusive event-location is situated in an old cigar manufactory directly on the lake Maggiore and has a extraordinary atmosphere that combines tradition and charm.
Read More
PALAZZO GEMELLI
Lake Orta
Via Caire Albertoletti


28016 Orta San Giulio (NO) Italy


Landline: +39 02 97259223

\
Mobile: +39 335 8336798


E-Mail: Contact PALAZZO GEMELLI
Palazzo Gemelli is one of the most important and majestic residence in Orta San Giulio. In 2012 the owners decide to give the possibility to couples to arrange their wedding reception here. It is now a wonderful wedding venue, just unique and stunning for your wedding on Lake Orta, thanks also to its panoramic garden.
Read More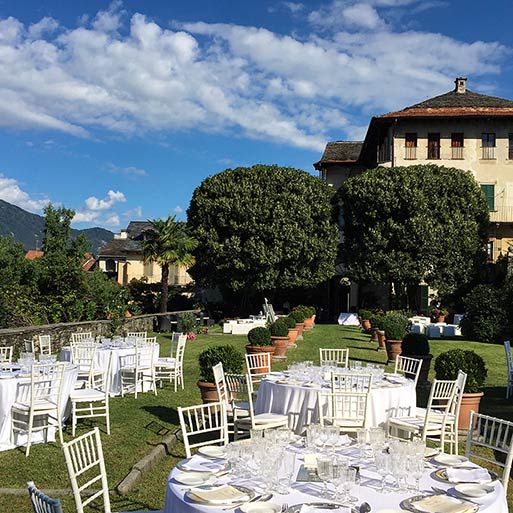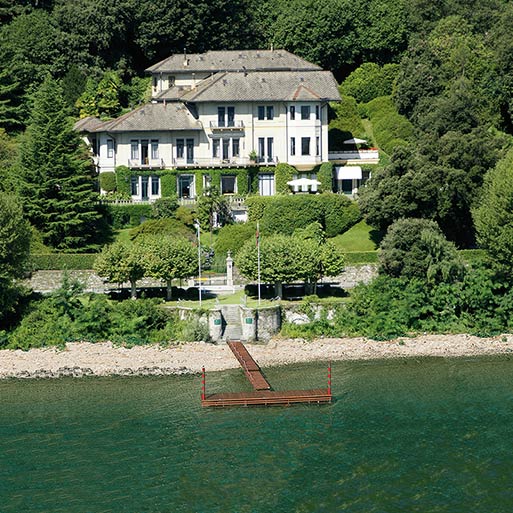 VILLA CLAUDIA DAL POZZO
Lake Maggiore
VILLA CLAUDIA DEI MARCHESI DAL POZZO is an important and exclusive Ancient Villa. Villa Claudia is the perfect setting for unforgettable wedding receptions and parties. Four main halls overlook the terrace with a breathtaking view of Lake Maggiore. English-style terrace and lawn can host up to 230 guests.
Read More
ROCCA DI ANGERA
Lake Maggiore
The extraordinary Angera Fortress rises imposingly on a rock spur, reflecting its crenelated walls in the sparkling waters of lake Maggiore. Between beautiful landscapes, wide courtyards, refined halls, frescoed vaults and exceptionally evocative views, the medieval castle presents itself as a dream location for unique and unforgettable weddings.
Read More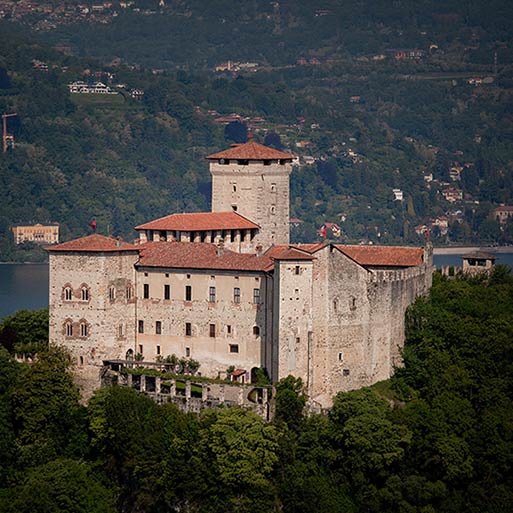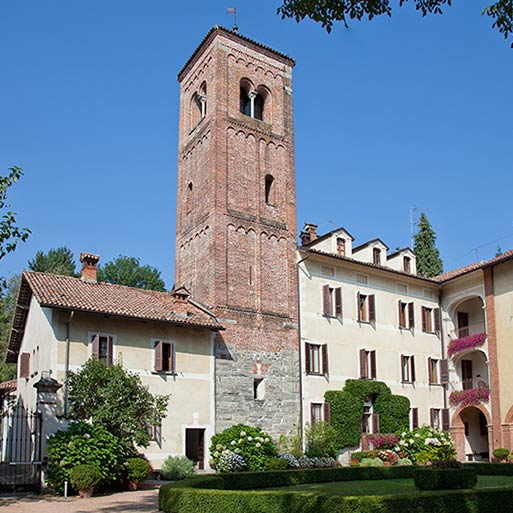 ABBAZIA DI SANTO SPIRITO
Lake Maggiore
Abbazia di Santo Spirito - Villa Giannone is a wonderful ancient venue in the nature on the hills of Lake Maggiore. Here you could celebrate your wedding in a romantic private chapel or even outdoor in the amazing garden. Just few minutes from the Abbazia you can reach Lake Maggiore and International airport of Milano Malpensa.
Read More
VILLA ROCCHETTA
Lake Maggiore
Side of Lake Maggiore and close to Milan and its Malpensa airport there is a wonderful villa: Villa Rocchetta!
These features make Villa Rocchetta a unique venue for your wedding on Lake Maggiore and Lake Orta areas. It is also close to one of most evocative Italian churches: Eremo (Hermitage) of St. Caterina del Sasso.
Read More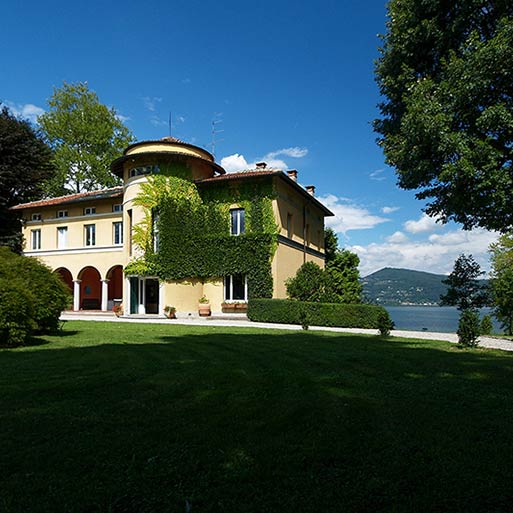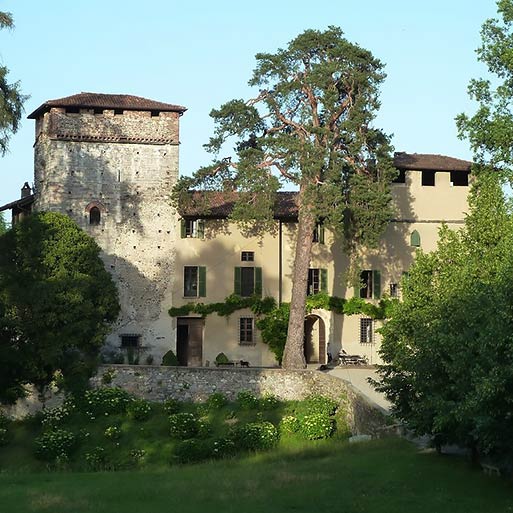 VISCONTI CASTLE
Lake Maggiore
Via Garibaldi, 33


28053 Castelletto Ticino, VA - Lake Maggiore
Mobile: +39 339 4243794

\
E-Mail: Contact VISCONTI CASTLE


Thanks to an agreement between Municipality and the owners, the VISCONTI CASTLE of Castelletto sopra Ticino (Lake Maggiore) has opened one of its 50 rooms for the celebration of civil weddings. Celebration of the civil ceremony requires a contribution towards costs of the maintenance of historical and artistic heritage...
Read More
VILLA DECIO
Lake Orta
via Decio, 10


28010 Lortallo di Ameno (NO) - Lake Orta
In the exclusive suburb of Lortallo stands Villa Decio dwelling, a nineteenth century building overlooking the Lake of Orta, where you can enjoy the breathtaking view of San Giulio Island and Monte Rosa.
Villa Decio has 3 function rooms with a total capacity of 100 people (divided into 60, 10 and 30 seats). Outwards the Villa consists of 3 completely flat terraces overlooking the lake.
In order to book your wedding reception or to receive more information on planning your wedding at Villa Decio please fill the contact form.
Read More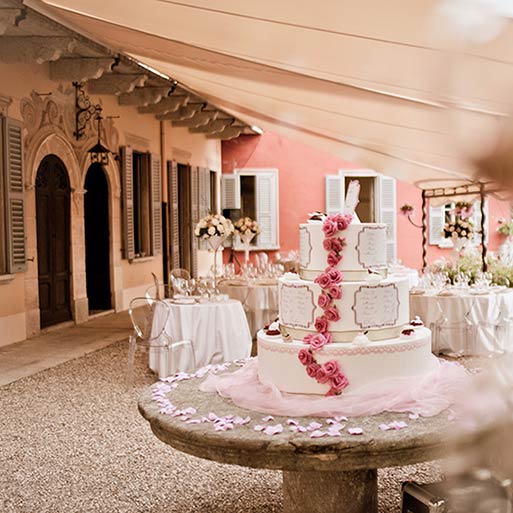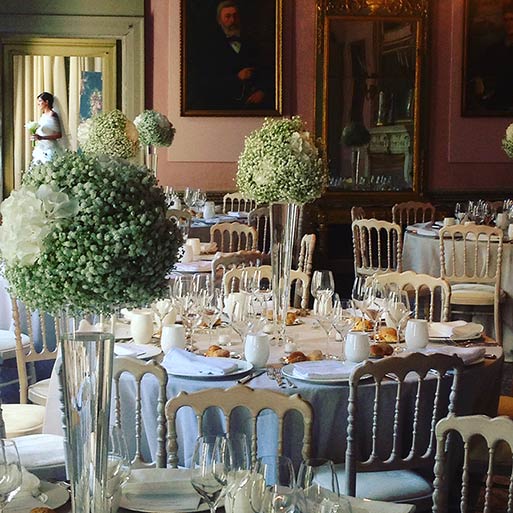 PALAZZO PENOTTI UBERTINI
Lake Orta
The PENOTTI UBERTINI PALACE is situated in the middle of the Medieval village of Orta San Giulio, Lake Orta. It situated in an ideal spot, elegant and exclusive, to celebrate weddings, events, photographic exhibitions, fashion shows, exhibitions, presentations, formal dinners with catering and business meetings.
Read More
TENUTA LA QUASSA
Lake Maggiore
Dream about your wedding in a renewed farm in the green countryside overlooking Lake Maggiore? A calm and quaint oasis: flower meadows and a big secular oak. All this is La Quassa. A country totally renewed mansion that could be ideal to host wedding reception, fine ceremonies, parties, private and business events.
Read More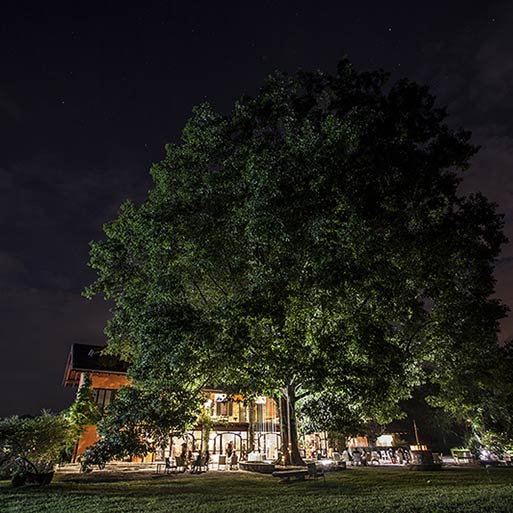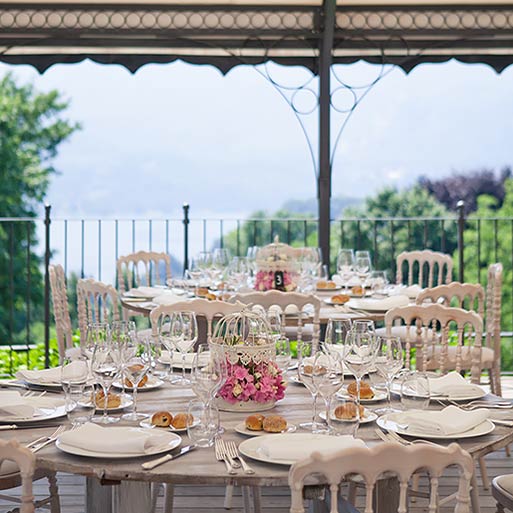 VILLA PESTALOZZA
Lake Orta
A wonderful mansion, a lot of history made of far-off tales and extraordinary adventures. A blooming and enchanting garden, a breathtaking view on Lake Orta, the Sacro Monte and the Orta Lovers' promenade. The property has been recently restored by the owner Donna Giulia in great respect of a calibrated harmony between the garden and the mansion: here she is, ready to welcome you for your wedding.
Read More