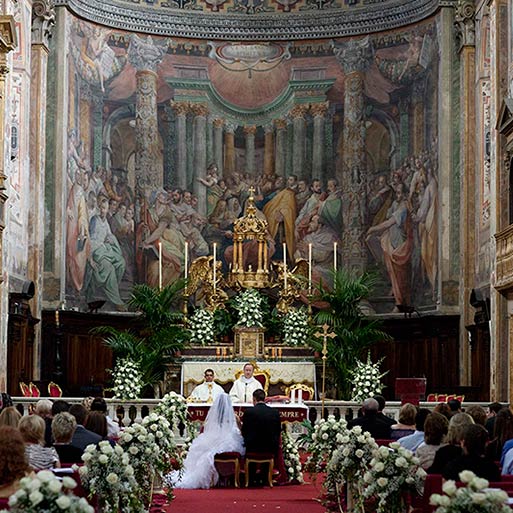 The Basics of a Wedding in Italy
Getting married in Italy involves providing specific documents from your home country that certify your identity and that there are no legal impediments to your marriage.
Below is a list of documents you will need to celebrate the wedding. Please note that these general requirements might vary slightly depending on your nationality and country of residence.
In your country
• You both need to Publish the Banns at your local registry office.
• Your Certificate of Non Impediment will normally be released after 21 clear days.

In Italy
Your national Certificate of No Impediment has to be presented to the Consular office in whose district your marriage will take place, together with the following documents:
• Long Form of Birth certificates (showing name of parents), original document.
• Passport; first five pages of old format passport or last page of new European format.
• Evidence of termination of any previous marriage if applicable (i.e. death certificate or divorce decree absolute) together with the previous marriage certificate.
• Deed -poll showing change of name if applicable.
• The Consulate will release the Nulla Osta (the documents necessary for your marriage in Italy), which will need to be presented to the wedding hall where you will be married
• One or two days before the ceremony you will have to make the Declaration of Intent to Marry at the Wedding Hall.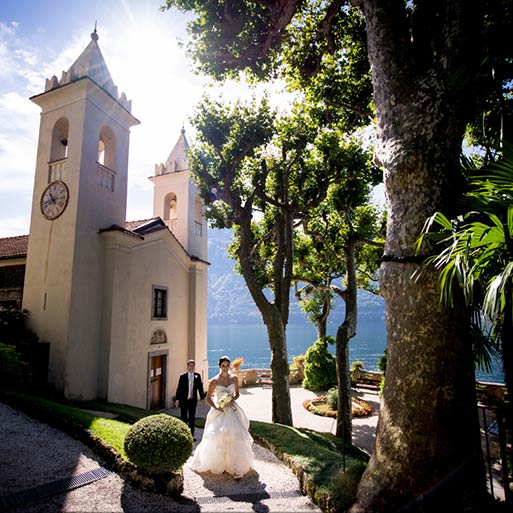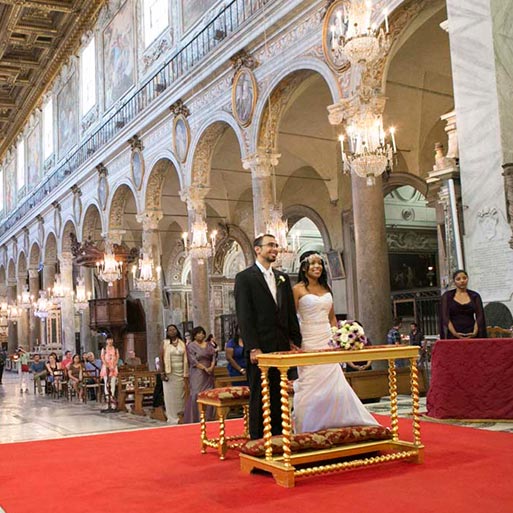 A Religious Wedding in Italy
A Roman Catholic wedding is legally binding and recognised by the Italian authorities, because it contains a civil element within the service, therefore it will not be necessary to perform a separate civil ceremony (the civil requirements will still need to be met).
The ceremony will be performed in the local Roman Catholic Church, but first you will have had to contact your local parish priest in your country of origins to help you prepare.
There are a number of churches that can perform the marriage ceremony in English.
In Italy a Catholic ceremony can only be performed in a Church and can only be celebrated when both bride and groom are Catholic. If one of the parties is of a different religion, a Catholic wedding is still possible as long as you attend the required pre-marital classes and have the paperwork approved by the religious authorities in Italy.
In the case of one of the parties being divorced, the Catholic Church will not allow you to remarry in church. You must have an annulment recognized by the Catholic Authorities.
Other Religious Ceremonies in Italy
If you wish to have any other type of religious ceremony you will be required to have a civil ceremony first, otherwise the marriage will not be legally binding under Italian law. In such cases couples may wish to have a civil ceremony at home and have a blessing in Italy.
A Symbolic Ceremony in Italy
Case you have already had a civil ceremony at home, you may choose to arrange a Symbolic Wedding in Italy. This celebration doesn't have any type of restrictions and can be performed in a location of your choice, being it a garden or a beach by the lake.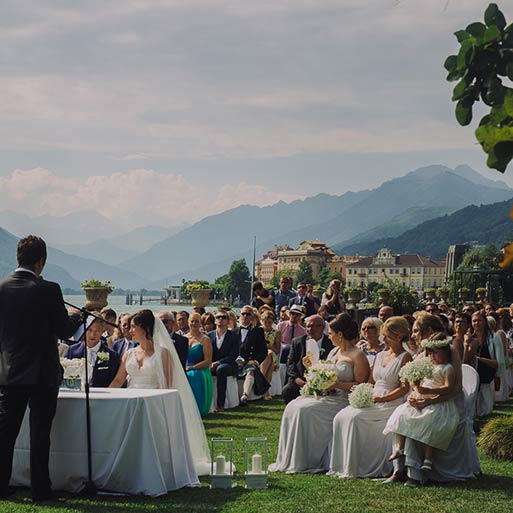 Need help or advice?
Thinking of getting married on the Italian Lakes? Need help or advice? Our Expert is waiting to help you with your toughest dilemma!
ASK THE WEDDING EXPERT is a free service for the bride to be and all of her helpers. Our goal is to make your big day in Italy stress free and run as smoothly as possible.
So, if you have any questions, doubts, comments or do not see what you are looking for, contact us and we will do our utmost to accomodate you. Get in touch with our Expert at Italian Lakes Wedding for help and advice in creating the perfect plan for your wedding in Italy!
Feel free to clear any doubts you have or any unanswered questions. Ask the Wedding Expert!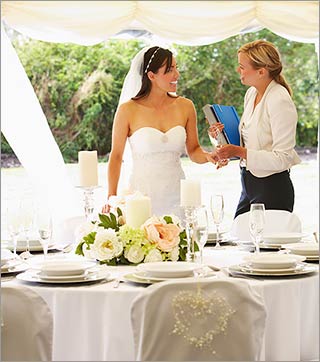 Send a message to our experts