CHOCOLATERIE DES ILES STRESA
Original Italian Wedding Favors
CHOCOLATERIE DES ILES STRESA
Chocolate fountains, an ice cream cart for your guests, Piemonte giandouitto chocolates with bride and groom's names on, original wedding favors with your photos or your own label, sugared almond or candies bars and many other ideas.
All these are the original proposal by Chocolaterie des Iles: for a sweet wedding on the lake.
Chocolaterie des Iles is located in Stresa (Lake Maggiore) and it can offer to couples high level products to let them taste the real Italian quality.
If you are dreaming about a "sweet" wedding or you love sweets and chocolate and you want to add a special touch to your special day, Chocolaterie des Iles is the right choice.
Your wedding day will the sweetest one!
For your sweet wedding on Lake Orta or Lake Maggiore Chocolaterie des Iles could be the perfect choice!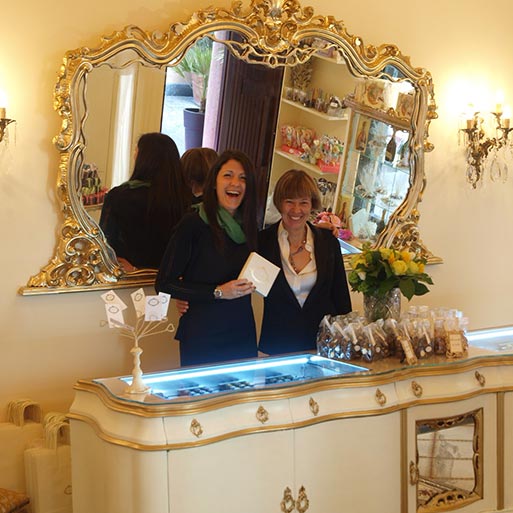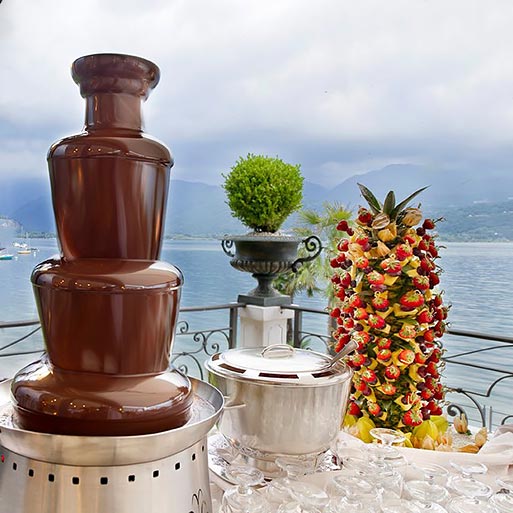 CHOCOLATE FOUNTAINS
Side of a sweet and dessert buffet, Chocolaterie des Iles suggest an original chocolate fountain with fondant, milk or white chocolate. You could dip fruit, biscuits or home made pralines. All is made in Chocolaterie des Iles laboratory in Stresa. Chocolate fountains can be placed by your wedding cake or presented as sweet surprise during the dances!
ICE CREAM CART
Ice Cream Cart is a Piaggio Tuk Tuk (Ape Calessino in Italian) with a fridge ready to be place wherever you want. Roberto is Chocolaterie des Iles' Ice Cream maker and he will be happy to make and serve you the real Italian ice cream (gelato) in cones or cups. Ice Cream Cart can carry on also a Chocolate fountain.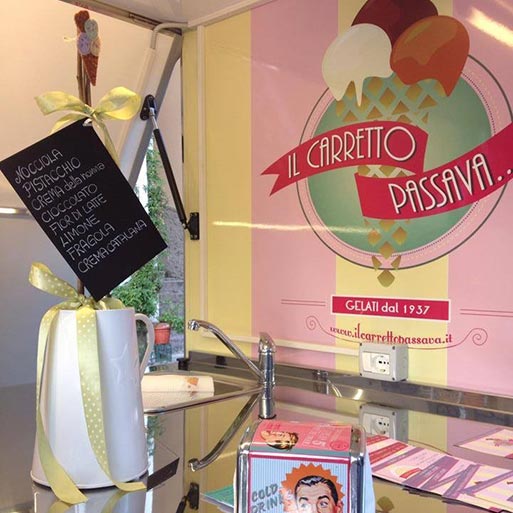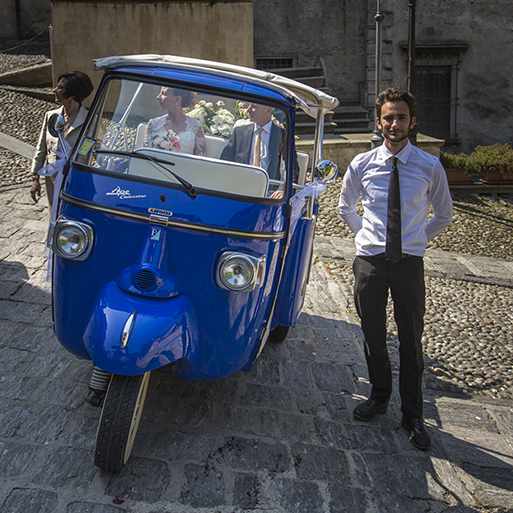 TUK TUK RENTAL
Among all these sweet options, Chocolaterie des Iles offers the possibility to rent their tuk tuk! What a fun way to arrive to your ceremony or reception venue! It can be rented with its driver. It is fine and elegant with leather seats and wood details. It can be perfect for Italian style photos and take bride and groom for an original ride!
Wedding favors and little gifts
Another original proposal by Chocolaterie des Iles. Fun wedding favors in paper boxes or tin boxes with your favorite photo, image or words! You could also find classical silk, cotton, laces or organza little bags in different sizes with satin ribbons. Inside them you could chose classical Italian sugared almonds or other Italian products: from olive oil to wines, creams or any other object you wish.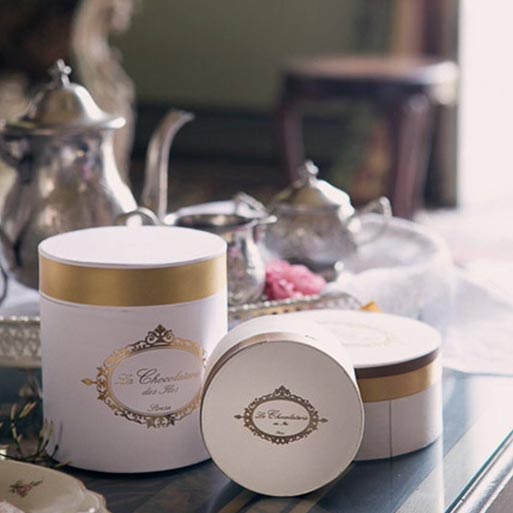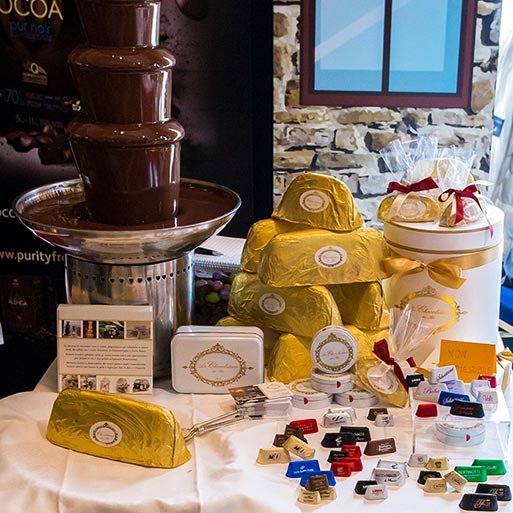 Personalized Gianduiotto Chocolates
Gianduiottos are the traditional Piemonte chocolates. They can be personalized with your name and wedding date! An original idea that you could use as names card or favor.
Sugared almonds bar
Sugared almonds are traditional in all Italian weddings! It is a way to thank guests for being with you on your special day. For your wedding on Italian Lakes Chocolaterie des Iles suggest Pelino sugared almonds in 25 different flavors and colors to arrange a very special tasting experience for all your guests.