Amazing Churches
for your Religious Wedding in Italy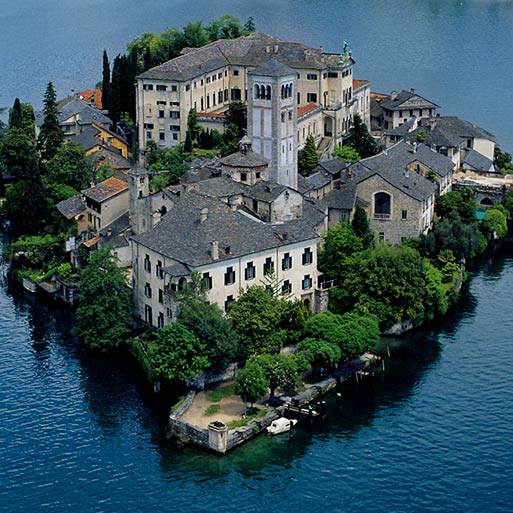 Churches in Italy
Churches in Italy are amazing wonderful art work that are able to arose emotion and deep feeling. The right venues for an enchanting religious ceremony in Italy. No matter the destination you choose there are amazing churches that can host your religious wedding ceremony all over Italian country.
Famous painters, artists, sculptors, created unique frescoes, paintings and statues in wood or marble to enrich wonderful medieval, 1500, 1700 or 1800 churches that are real pieces of art and history of Italian country.
Our Team will be able to guide to the right choice of the perfect church in the perfect location for your religious wedding in Italy.
In spite of what many could think there are many churches in Italy that allow catholic ceremonies for non residents even on most wanted destinations for weddings in Italy.
Wedding planners of our Team have a wide experience in supporting couples coming from all countries for religious and civil paperwork to produce to have a legal marriage in a church in Italy.
If you are thinking about a Roman Catholic Wedding, Italy is the perfect destination for you!
If you are planning a religious wedding in Italy please consider that this will have religious and civil value all at once. But you can also only opt for a only-religious wedding too. Our planners will be happy to explain how to do it on both cases.
If you choose Italian Lakes there are amazing solutions for a Catholic wedding in a church overlooking stunning view of an Italian Lake.
You can opt luxury and enchanting Lake Como and its churches in Varenna, Bellagio or Como.
Or you can choose wide and warm Lake Garda and amazing churches in Sirmione, Salo', Torri del Benaco and Malcesine or even on enchanting countryside and vineyards around Lake Garda.
You can also opt for Belle époque style on Lake Maggiore and its churches in Stresa, Lesa, Ghiffa or Carciano or even on Borromeo Islands - Isola Pescatori (fishermen island) or Isola Bella.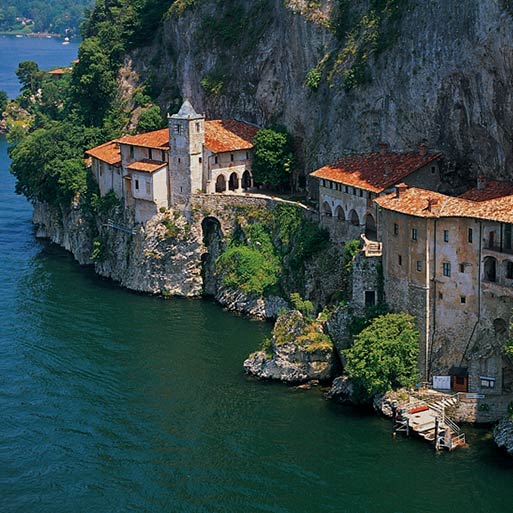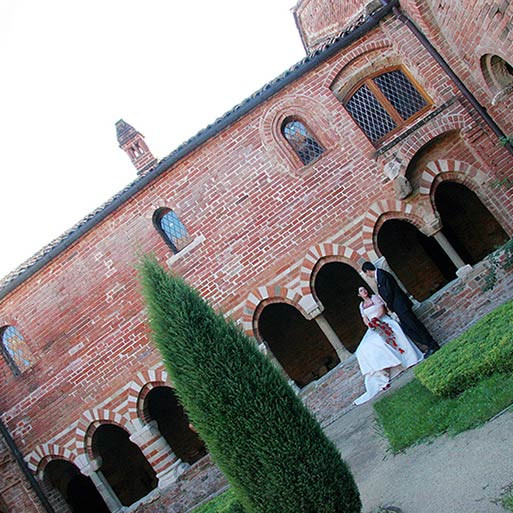 Lake Orta could be your romantic choice for smaller weddings or Religious elopes churches inside little medieval village of Orta or above its hills overlooking a stunning view over the Lake.
If you like the idea of Southern Italy you can also opt for Lake Trasimeno in Umbria or Lake Bracciano and its churches in Trevignano or Bracciano villages.
And being so close to Rome… what about a wonderful Catholic ceremony in the cradle of Christianity? A wonderful wedding in one of the hundreds churches in Rome! Above all amazing St. Peter's Basilica in Vatican City.
There are many other solutions in Italy a romantic country wedding in Piemonte, Franciacorta, Valpolicella, Tuscany and Umbria. And what about a catholic wedding by fantastic and warm Mediterranean sea in Apulia or in enchanting city of love par excellence: Venice?

We have many solutions for you just contact us and we will be happy and pleased to give these and many other ideas for your Catholic Wedding in Italy.