Indian Hindu Weddings in Italy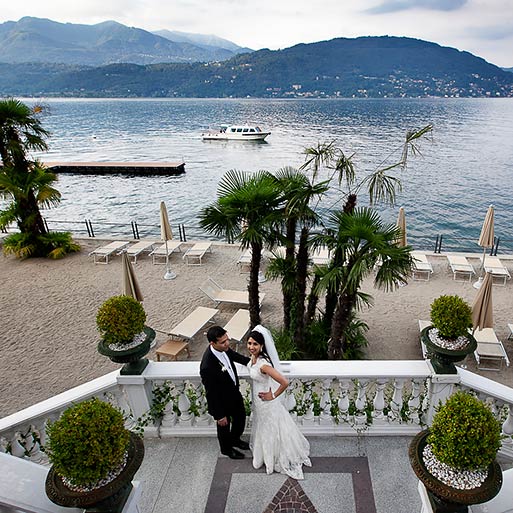 Indian Hindu wedding ceremony
An Indian Wedding is for sure one of the most colourful and amazing event to see and enjoy!
Our Team is happy and pleases to welcome all Hindu couples who are keen to celebrate their hindu wedding in Italy.
We have a wide experience in arranging and coordinating Indian weddings all over Italian country.
In these last few years many famous Indian couples decided to tie the knot in our country, in Tuscany, Apulia, Rome. We are here to help and suggest these and many other Italian wedding destination for an unforgettable Hindu wedding in Italy.
Italian Lakes such as Lake Garda, Lake Como, Lake Maggiore and Lake Bracciano could be the perfect destinations if you like romantic atmosphere of the lakes. You can opt for Italian Countryside or city of arts such as Venice, Rome, Milan, Turin, Verona, Bari. Or you can also think about warm destinations in Southern Italy such as Apulia and its enchanting masserias.
All these destinations have big venues that can be ideal to fit big groups of a traditional Indian wedding.
Our team will be glad to support in the planning of your Hindu wedding in Italy but not only! Our Team can plan for you also Sangeet Party with Reception and Indian music and Mehendi.
On the day of the wedding our Team can pan for you Barraat and your Hindu Ceremony providing a Hindu Wedding Priest to conduct it. He will perform for you a traditional or more contemporary Hindu ceremony following the classical traditions of an Hindu ceremony and explain Sanskrit Hindu Scriptures to bride and groom and to their Indian or non-Indian guests.
Our Team will be happy to suggest the best Indian wedding professionals to create an unforgettable Hindu wedding in Italy: Indian chefs and banqueting companies, floral designer to create and embellish your wedding Mandap, Indian musicians and dj and the best light engineers and light designers to set the perfect atmosphere for an Indian wedding.
For further literature on Indian weddings in Italy please visit our thematic website www.italianethnicwedding.com we are sure you will find great inspirations and ideas for your Hindu wedding in Italy.