When you arrive at lake Albano, leaving Rome, you'll understand why this place is so famous and why it has been chosen by the Pope as summer residence.
The quiet atmosphere, the breathtaking views and the clean air make this place something you really cannot miss.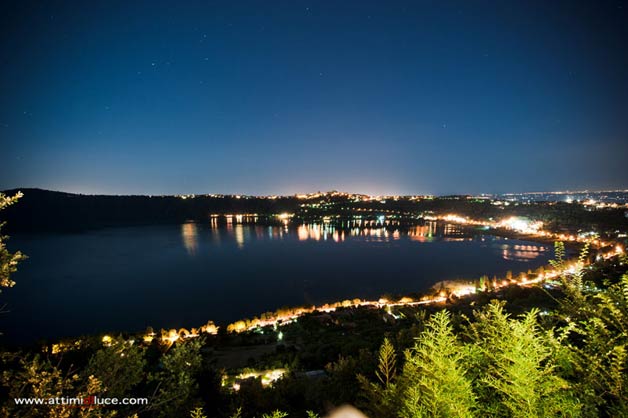 Furthermore If you are dreaming of a romantic italian wedding far from the crowded city, the villa I wish to show you today is the perfect place for you.
The venue is a delightful island of tranquility in the heart of Castelli Romani regional park, located 20 minutes from the center of Rome and its airports.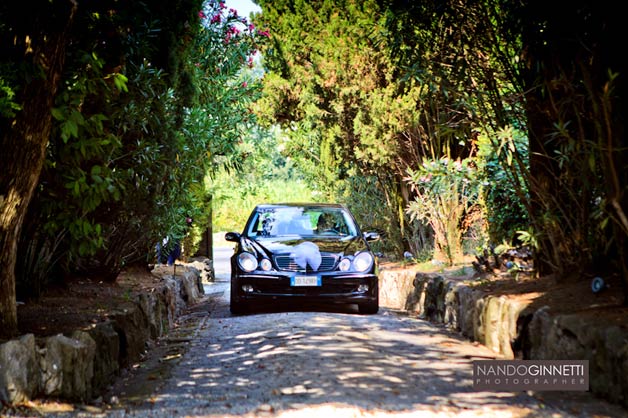 Once entered through the iron gate, you'll be immersed into nature and when you'll climb the stairs you'll be right in front of a stunning landscape.
As a matter of fact, Villa Pocci is overlooking the eastern shore of lake Albano and offers a a great view that stretches from Monte Calvo, through to the Roman countryside down to the Tirreno Sea.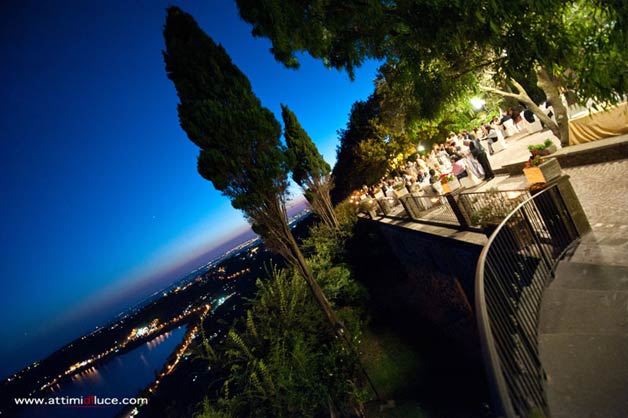 If you are keen for a catholic wedding, beautiful church of San Tommaso da Villanova in the main piazza of Castel Gandolfo village, can be simply perfect. Castel Gandolfo is considered one of the most beautiful village of Italy and its pedestrian narrow roads with craftsmen's shops typical restaurants and bars and bistro will really give your day an Italian touch.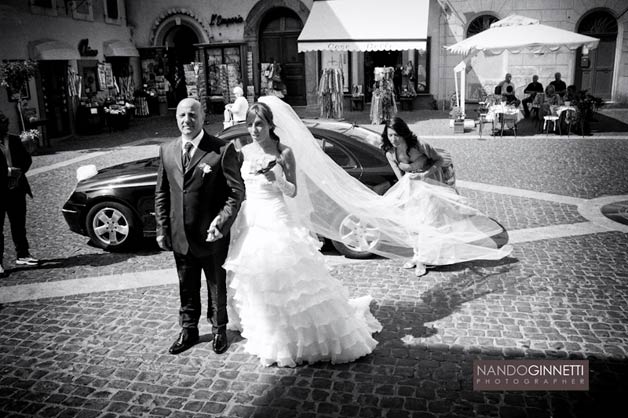 On the other side, if you prefer a civil wedding, your ceremony can be organized directly at the villa. It will have full legal value.
A romantic outdoor ceremony in the lush garden, wonderful floral decorations, sound of good classical music and stunning landscape as a background will do the rest to create a unique experience.
Beautiful park with centenary old oaks is perfect for relaxing strolls and the ideal corner for your Italian aperitif. Here you'll savor our cuisine admiring glimpses of rare beauty.
The elegant terrace with view over the lake can host up to 200 people and if the weather is nice it can be used for candlelit dinners. However in case you may prefer indoor spaces, your reception can be held into the elegant hall. It has completely renovated with big glass windows overlooking the lake and with a ceiling scattered with thousands of little lights as a romantic sky at night.
We wish to thank Attimi di luce and Nando Ginnetti for their great shootings.
VILLA POCCI - Request for further information, availability or rates
My name is Stefania and I work as wedding coordinator on Lake Bracciano and Rome area. I was born close to Northern Italian Lakes District in Piemonte region so I've always been enchanted by lakes atmosphere and I know the real appeal of it. I've been traveling a lot before becoming a wedding planner, all over the world I was a flight attendant. I developed a deep interest in people, customs and different country habits. This knowledge is helping me a lot in my actual job. When I moved to Rome years ago I decided to become a Wedding Planner and now I'm happy to be part of this wonderful Team.
I will be happy to guide you across Southern Lakes such as romantic Bracciano and rustic Bolsena which are both very close to eternal city of Rome. I will be pleased to help you find the best venues, charming solutions, lovely decorations, for your unique wedding on Lake Bracciano.
I will let you know the charm of this great spot of Italy being your guide and help throughout all your wedding planning.

For any information about weddings on Lake Albano please CONTACT US.