Lake Albano, often called Lake Castel Gandolfo, is located in the natural park of Castelli Romani, few steps from Rome. Lake Albano is on of the most beautiful lake in Rome's area and it is also the closest to the eternal city!
You could even think about a lovely wedding in Rome and then arrange your reception by the lake it could be a great match.
It is the deepest body of water in Italy as it has volcanic origins, as a matter of fact, the volcanic slopes of Monte Cavo divide Lake Albano from the charming and little Lake Nemi.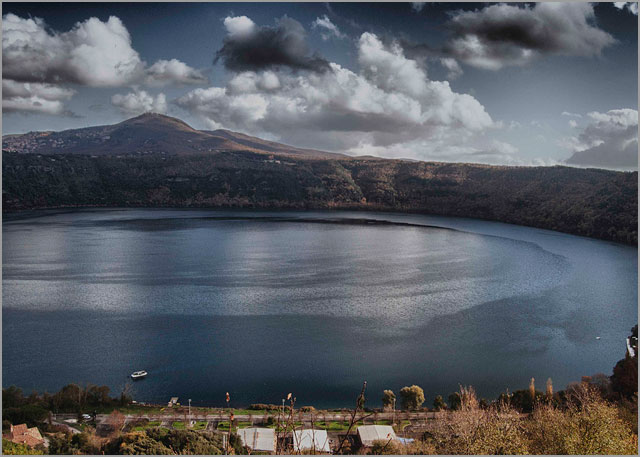 By the shores you can admire important prehistoric and Roman archaeological ruins, such as the Village of burrs and part of Domitian's Alban villa complex. The perfect frame for an unforgettable wedding in Rome surroundings!
Lake Albano thanks to its pleasant summer climate, has always been holiday destination of the Popes and you can see the passage of them in its surroundings, wonderful churches, stunning villas could be the setting for perfect receptions. Nearest towns are Castel Gandolfo and Albano where your civil ceremony can be held.
Castel Gandolfo is best known as the summer residence of the Pope.
The beauty of the area, the wilderness that surrounds the lake shores, historical and natural riches, together with a wide choice of restaurants and villas with stunning views will definitely make it a rare and fascinating places to celebrate weddings.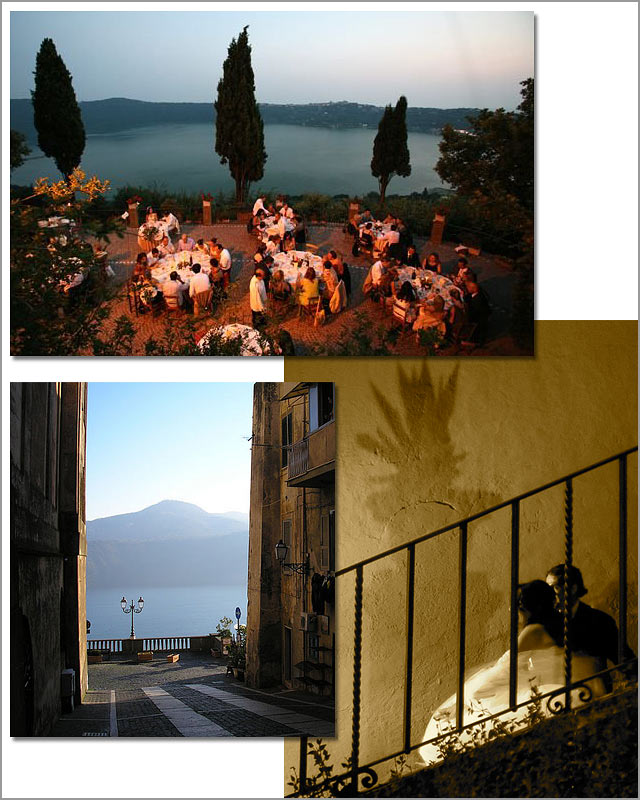 My name is Stefania and I work as wedding coordinator on Lake Bracciano and Rome area. I was born close to Northern Italian Lakes District in Piemonte region so I've always been enchanted by lakes atmosphere and I know the real appeal of it. I've been traveling a lot before becoming a wedding planner, all over the world I was a flight attendant. I developed a deep interest in people, customs and different country habits. This knowledge is helping me a lot in my actual job. When I moved to Rome years ago I decided to become a Wedding Planner and now I'm happy to be part of this wonderful Team.
I will be happy to guide you across Southern Lakes such as romantic Bracciano and rustic Bolsena which are both very close to eternal city of Rome. I will be pleased to help you find the best venues, charming solutions, lovely decorations, for your unique wedding on Lake Bracciano.
I will let you know the charm of this great spot of Italy being your guide and help throughout all your wedding planning.

For any information about weddings in Castel Gandolfo – Lake Albano please CONTACT US.