Coming from Baveno, Grand Hotel Bristol is the first hotel you meet right at the beginning of the wonderful promenade that runs along the lakefront of Stresa. Being the first one, the hotel enjoys a panoramic position along the lake promenade.
A unique feature of Grand Hotel Bristol are the two neoclassical facades the structure is composed of: the main side facing the lake and a second side facing the park, the real gem "hidden" at the Grand Hotel Bristol.
The park at Grand Hotel Bristol is truly a hidden gem placed on a floor that you can discover only by crossing the beautiful hotel's main entrance. After climbing the stairs on the right you are in front of a big green lawn surrounded by lush
vegetation, with a pool coming out from a book of fairy tales and the beautiful setting of the lake with Isola Bella in its
background: a small hidden corner of paradise!
Imagine your wedding at Grand Hotel Bristol: a civil or symbolic ceremony with the incomparable view on Isola Bella, a wedding dinner maybe by candlelight or simply a drink by the pool before reception in one of the elegant restaurants of the location.
The wedding receptions are held in the hotel's largest room with capacity up to 200 guests: chandeliers between glittering and splendid views of the Borromeo Gulf, the restaurant Islands Restaurant offers elegance and classy feeling, the ideal to crown a dream, living the magic of a unique and unforgettable day.
Alternatively, the Winter Garden overlooking the pool garden, offers a more casual atmosphere and bright thanks to its
beautiful glass roof that recalls the style of the great nineteenth-century greenhouses. The Winter Garden room is often used
by spouses to offer a cocktail reception before lunch or dinner in the Main Restaurant Islands Restaurant.

Every aspect of Grand Hotel Bristol is typical of a big and elegant hotel, recalling his past environments of noble vintage building: from the woodwork, crystal chandeliers and antique carpets up to the glass domes.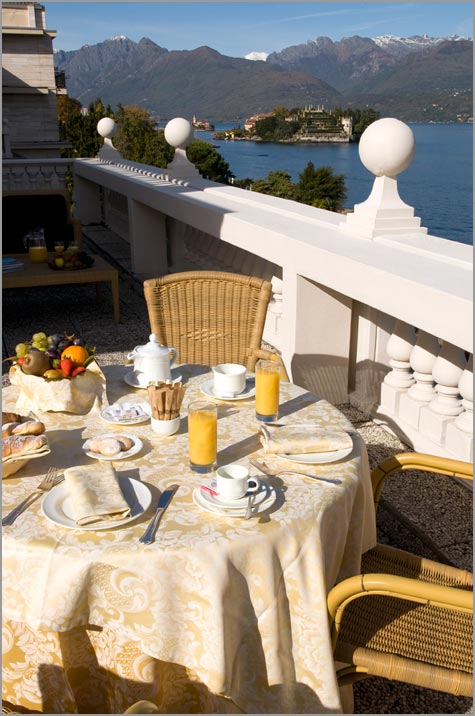 For the accommodation of your Guests, for the wedding night or for a romantic honeymoon on Lake Maggiore, Grand
Hotel Bristol features 240 standard rooms, classic and superior rooms. Spacious and bright are elegantly furnished with
wooden floors, wooden panels and rich fabrics.
It also disposes of 13 suites with spectacular views on the Borromeo Islands: luxuriously furnished, bright and welcoming are composed of living room, bathrooms with marble, inlaid with mosaic, bath tub and separate shower.
If you look for your wedding the best, you just need to come and discover Grand Hotel Bristol in Stresa and its hidden
corner of paradise!
PLUS! For readers of Italian Lakes Wedding: the Grand Hotel Bristol offers married couples the wedding night.
For more information about the availability of the hotel or to receive an offer, please fill out the form below:

GRAND HOTEL BRISTOL - Request for further information, availability or rates