This is just a simple and romantic story.
We won't mention the names of this lovely couple we would like to keep the allure of the romanticism around them but read how sweet and dreamy this story is!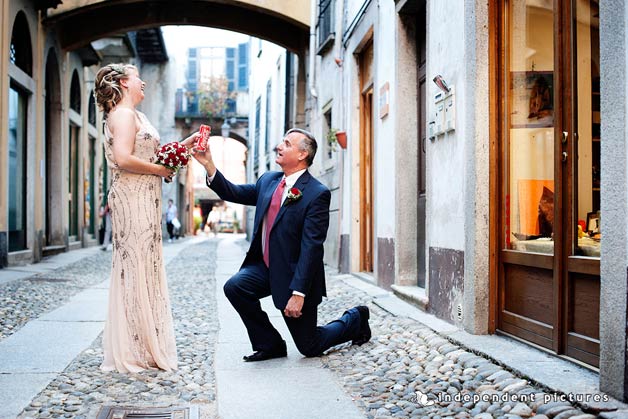 Our bride to be and groom to be first met some years ago in US where they both come from.
It was 28 of March, brides' birthday and so for sure a special day.
It soon become even more special because these two hearts met and recognized to be both half of the same thing!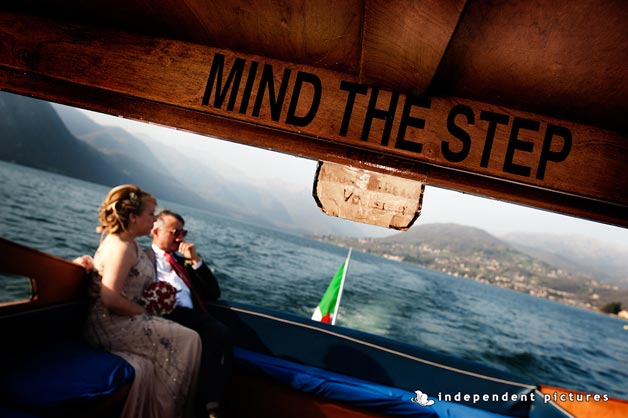 An year after, same day our groom to be and our bride to be got engaged, again n our bride's birthday and this day became once again even more special.
What date could they choose for their wedding?
Same day an year after!
And so three years ago our bride and groom got married with a lovely and intimate ceremony in US where they live.
Isn't it romantic?
But this is not just about a date!
Talking with our bride I realized how big is this love and how much could mean for this wonderful couple. Once in a year, stop and think about the meaning of their life together, their love and their fortune.
In every day life we have not enough time to think about how lucky we could be finding Mr or Mrs Right, and express our thankful feeling in a romantic way.
We travel, we work, we are stressed and tired but we should take some think once in a year to think about this.
This is more or less what our bride told me when I was walking with her by Lake Orta. A wise and deep thought that everyone should always remember!
To recall their special day this romantic couple decided to celebrate in a special year our bride's birthday, engagement and wedding anniversary with a renewal of their vows.
They renewed their vows in Las Vegas in front of an Elvis singing for them, how fun! They did it again in Paris on top of Eiffel Tower, so romantic. And for this year they chose Lake Orta!
We have been honored to host this special day here, I was honored to be their planner and pleased to meet such lovely people!
After a lovely make up and hair do our bride was ready to meet our groom in the narrow roads of Orta village for some lovely shots.
An elegant dress and a lovely red roses bouquet created by La Piccola Selva Team for a charming look!
Wonderful pictures you can see here are taken by Independent Pictures Team hired by our bride in love with their style!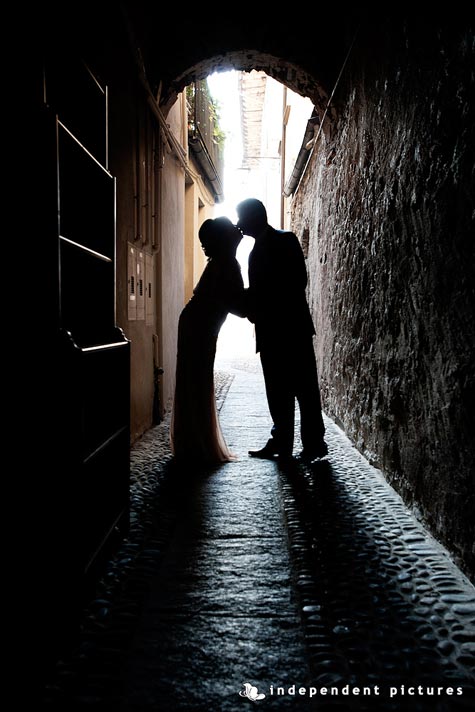 Some more pictures on St. Julius Island and a romantic boat trip to reach then the Moorish style villa hotel where the romantic, and private ceremony of the renewal of their vows was held.
A little aperitif in the charming lounge of the hotel and some more pictures in the wonderful scenario of the building.
We are leaving the couple having a wonderful dinner in the restaurant of the hotel thinking about how lucky we were to meet them and proud to have given them another little dreamy day to remember forever!
My name is Valentina and I work as wedding coordinator on Lake Orta and Lake Maggiore.
Before being a wedding planner and coordinator I worked for an American company planning events. I turned into wedding planning for SposiamoVi group, more than 5 years ago. Since Italian Lakes Wedding was founded I work with them to make bride and groom's dreams come true on this wonderful Lakes of North West Italy and Piemonte region.

l love creating with my couples the perfect event for them following their wishes and needs, helping to find the best solution for their ideas and budget.
I like meeting people talking with them and know more about their cultures and traditions. I do like sharing Italian customs with them and working in team with couples to let them experience a real and dreamy Italian wedding!

I will be pleased to guide couples along lovely traditional and pedestrian roads of Orta village discovering the beauty of this romantic Lake between villas, traditional restaurants wonderful churches and enchanting St. Julius Island.
I will be happy to let couples discover bigger and charming Lake Maggiore with its Borromeo Islands, wonderful hotels and villas overlooking the waters.

I'm sure you would be amazed by the beauty of these special corners of Italy so I'm simply wait for you for a lovely experience to create and live together.

For any information about wedding on Lake Orta or Lake Maggiore please CONTACT ME.