Villa Monastero is masterpiece of Lake Como. We are so proud and honoured to have it among our wedding venues options! Laura and Christopher are a young and beautiful American couple. They decided to elope in Italy, on magnificent Lake Como.
From the very first time I talked to them I realised that Villa Monastero in Varenna was the perfect wedding venue for their romantic elopement in Italy.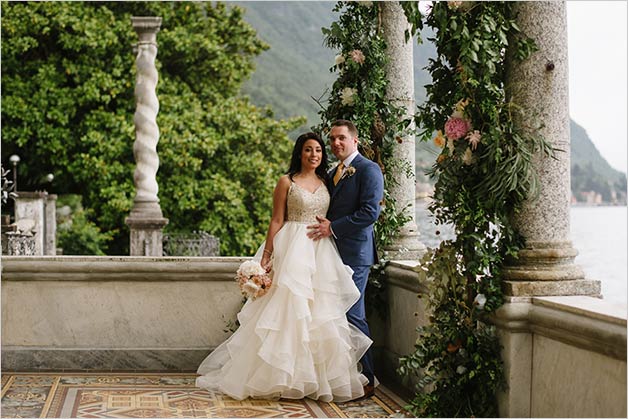 Villa Monastero in Varenna, a new wedding venue on Lake Como!
Villa Monastero is property of Province of Lecco. It is one of the most interesting attractions of Lake Como and it is now a new wedding venue. The noble and historical residence is called House Museum.
Its spectacular and fascinating botanic garden extends for two kilometres from Varenna to Fiumelatte. The 14 rooms on site make it a perfect wedding venue for a great destination wedding on Lake Como.

The beauty of Villa Monastero background and Lake Como view is the ideal setting for you wedding. You can plan here both wedding ceremony and wedding reception. It is also one of the best wedding for great wedding photos! Villa Monastero is really a gem on Lake Como. It is top wedding venue visited yearly by about 80.000 people!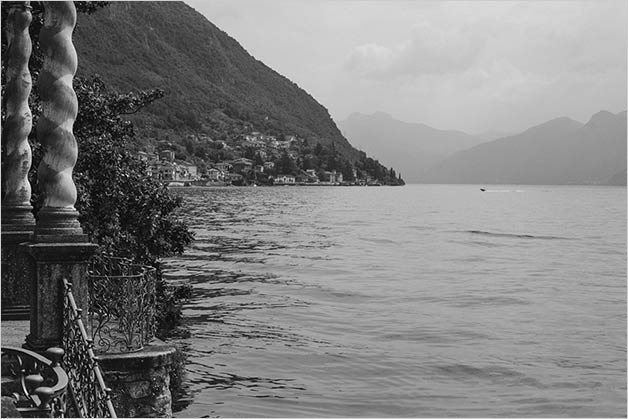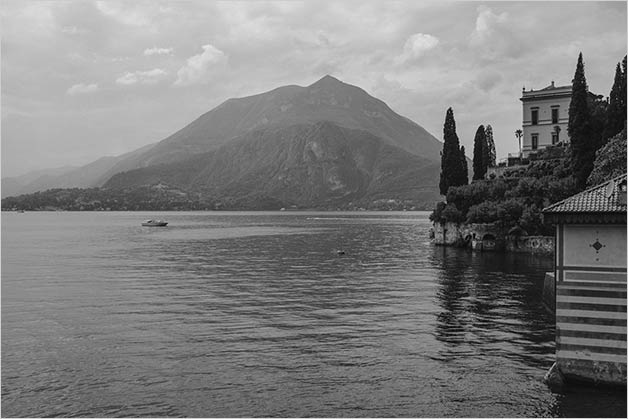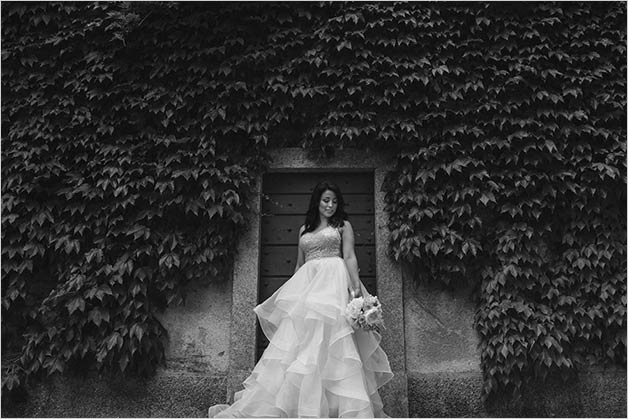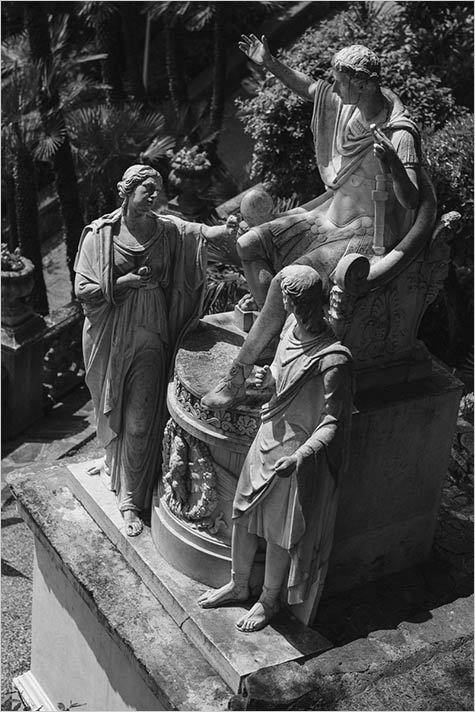 A wedding ceremony under the lake view Loggiato
We planned Laura and Christopher's symbolic ceremony under the breathtaking lake view Loggiato of Villa Monastero.
Floral destined created a stunning floral wedding arch that framed Laura and Chris vows exchange.
Everything was just perfect.
Bride was radiant in her beautiful and sexy wedding gown.
Her bouquet was rich and soft at same time.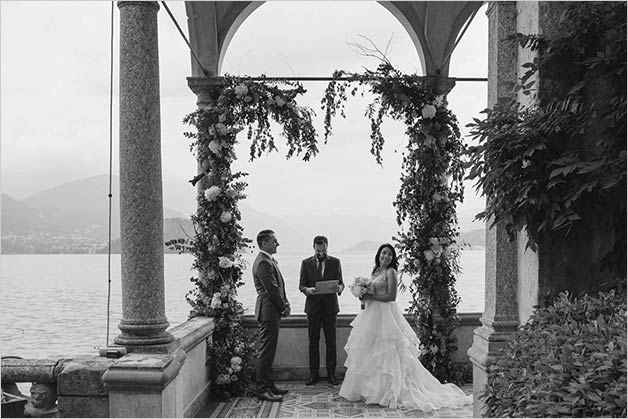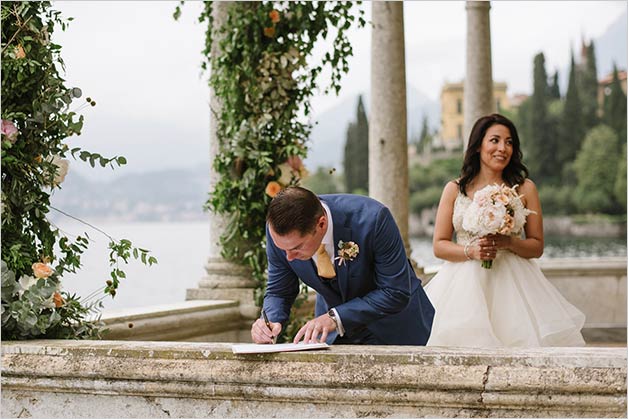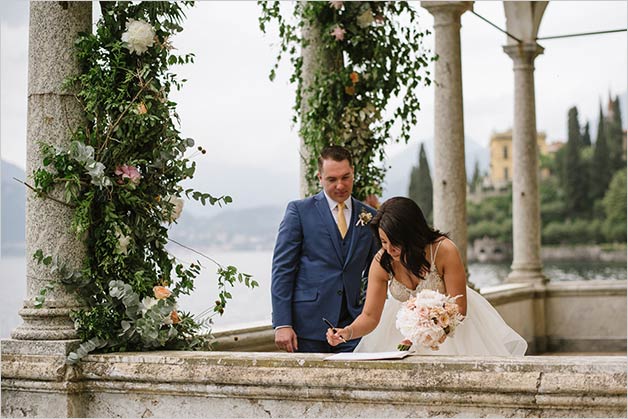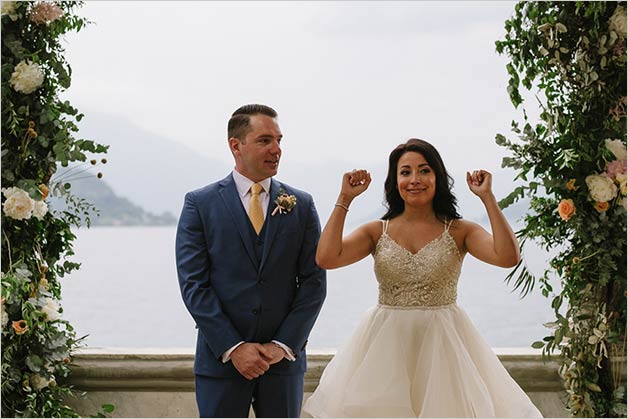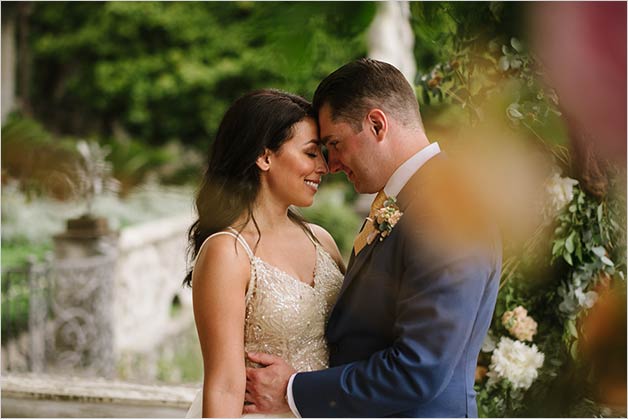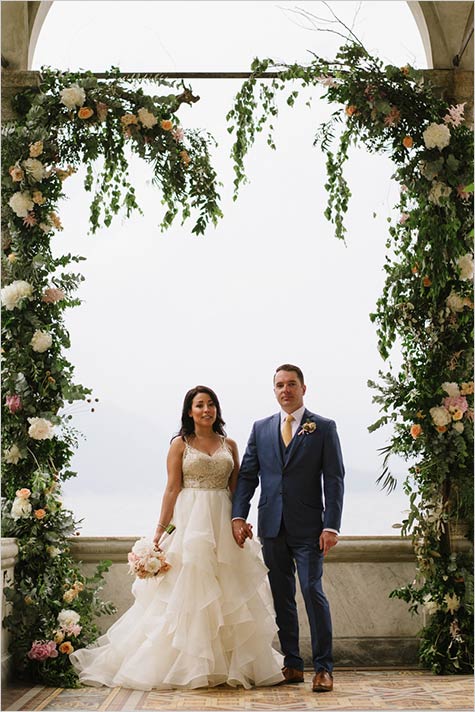 Wedding Celebratory dinner at Hotel Royal Victoria in Varenna
After the ceremony bride and groom wanted to celebrate with a delicious meal!
They planned a rich aperitif and dinner at the elegant and entirely restored hotel Royal Victoria, in the heart of Varenna Village.
The hotel is located just walking distance from Villa Monastero and it can be perfect choice for both wedding reception dinner and comfortable accommodation for guests.
Its beautiful gardens, views and swimming pool are a wonderful setting.
Bridal top table was spectacular and refined, with lot of candles, greenery and beautiful decorated chairs.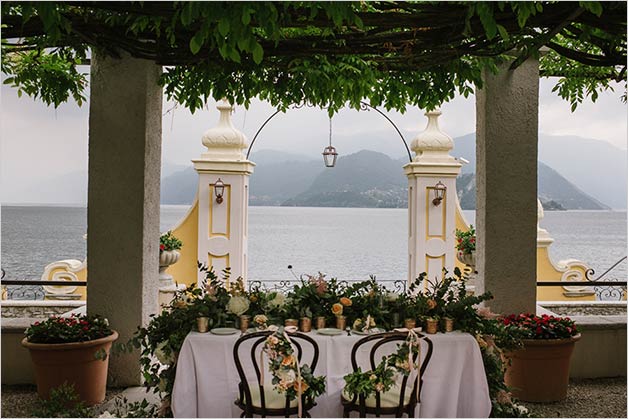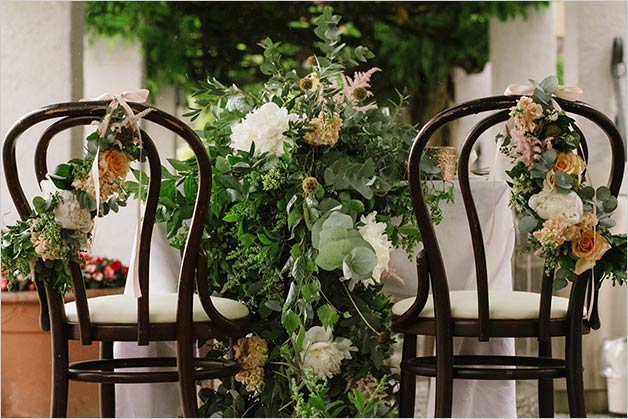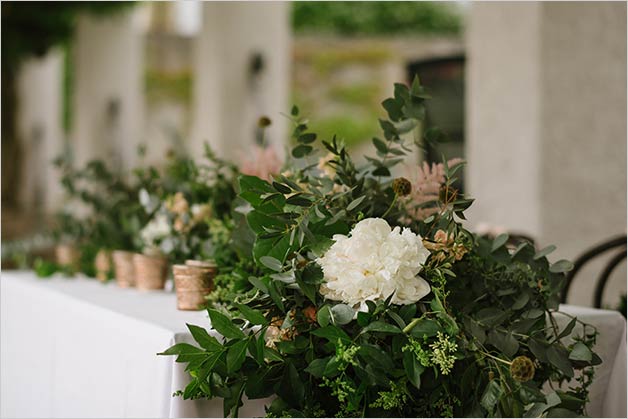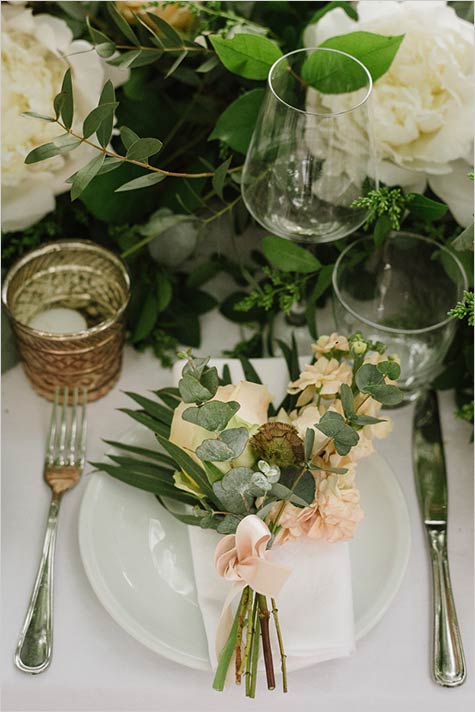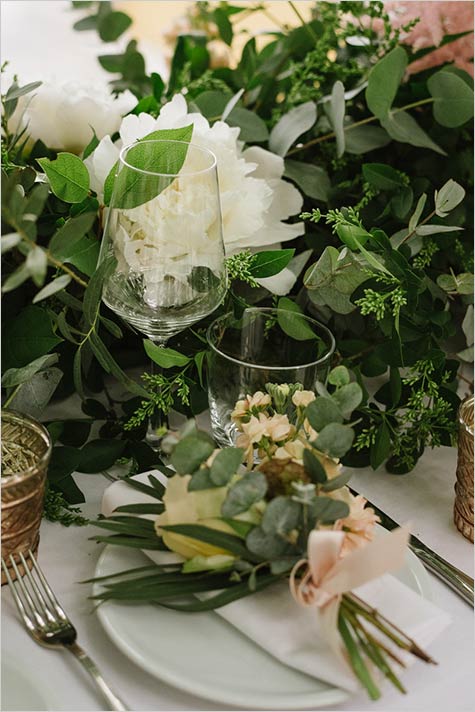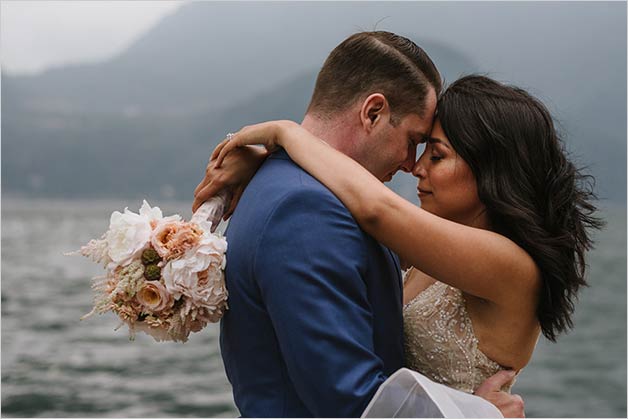 An intimate and charming wedding in a new venue on Lake Como… Villa Monastero! The magic of this lake is able to surprise us, our couples and guests every new season!