ichelle and Brenton chose
Malcesine Castle
for their lovely wedding overlooking
lake Garda
! I can't forget this amazing experience! The whole group was super friendly and the amazing scenario of the castle with the mountains in the background did the rest.
They flew from
Australia
and after the wedding they enjoyed a lovely
honeymoon
visiting
Bella Italia
.
A huge thanks to
Franco Milani
who took these amazing images and allowed us to keep these great memories
Michelle and Breton's wedding on Lake Garda
.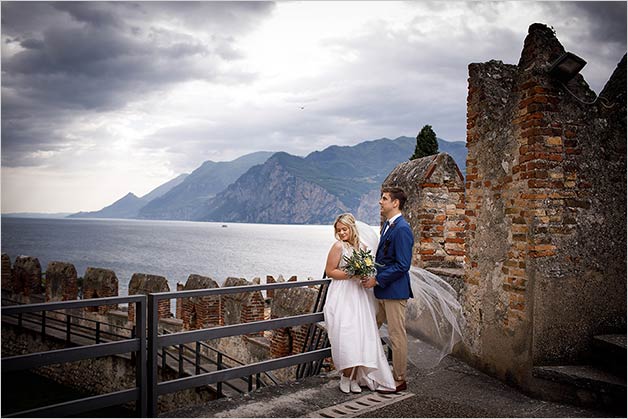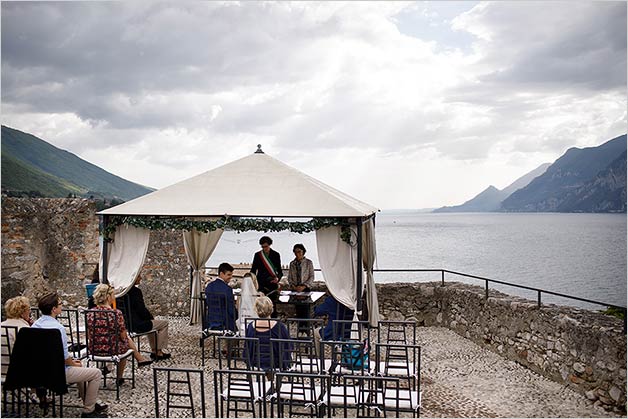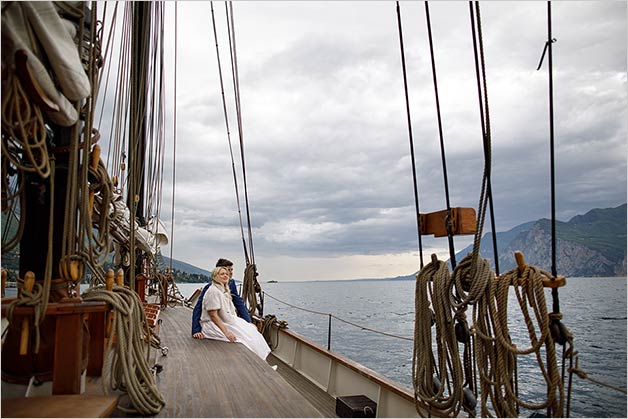 Getting ready in a hotel ovelooking Lake Garda
Michelle and Brenton planned their getting ready in a lovely hotel not far from the centre of Malcesine village. Hotel has comfortable rooms with balconies overlooking lake Garda. The bridal dress and the crown perfectly matched bridal bouquet all in cream color and the seasonal greenery.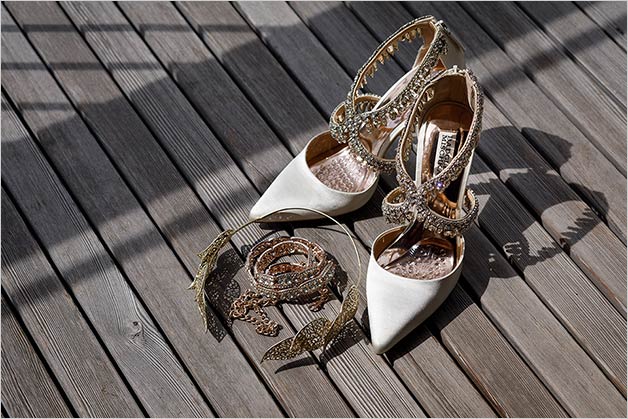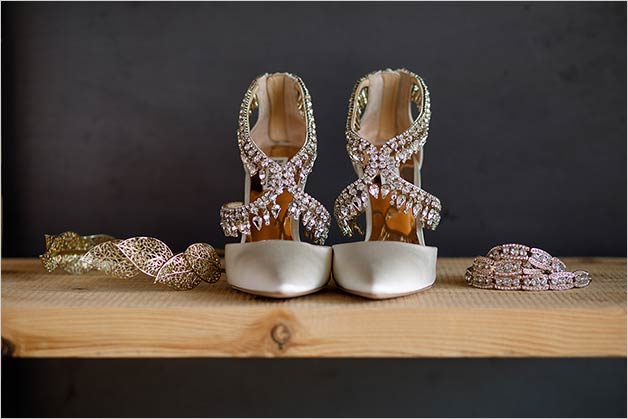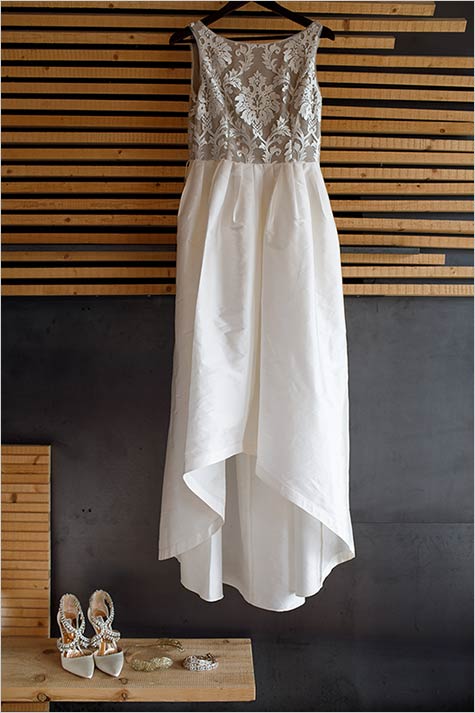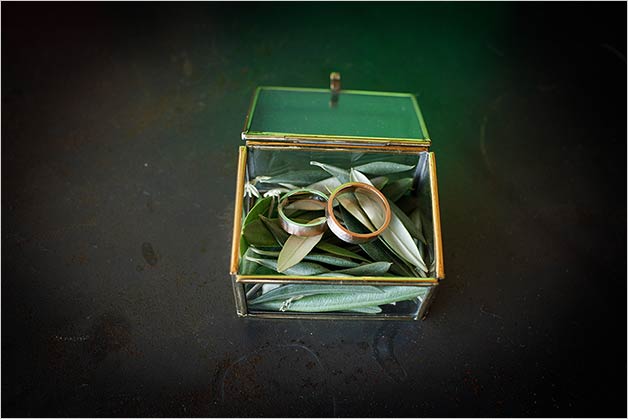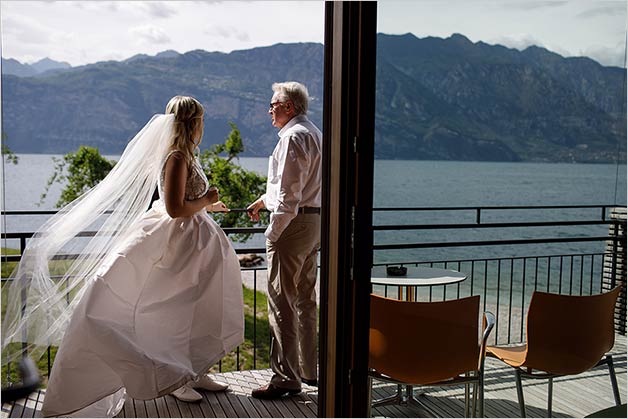 An intimate ceremony at the Malcesine Castle on Lake Garda
Castle in Malcesine is located in the heart of Malcesine village in a high position.
From there you can enjoy a breathtaking view over the lake.
Michelle took a tuk tuk transfer that took her from the hote to the castle. She travelled across the centre of the village up to entrance of castle.
With a pleasant walking accompanied by the typical breeze of May, she arrived to the terrace of the castle and the ceremony could start.
Bride and groom really enjoyed the wedding ceremony and the sound of a cello made this moment even more magic!
After the wedding ceremony the couple could not renounce to take some evocative photos in the best corners of the castle enjoying their time and scenery.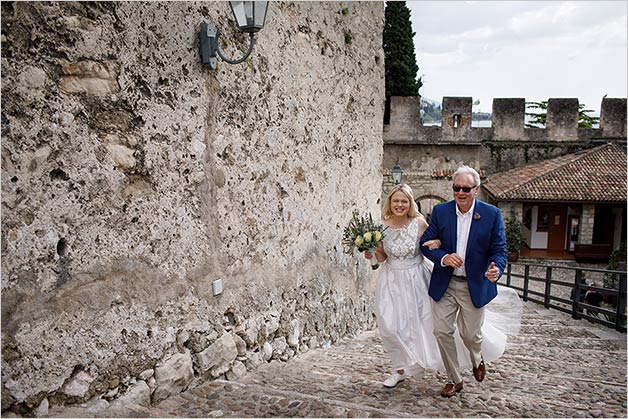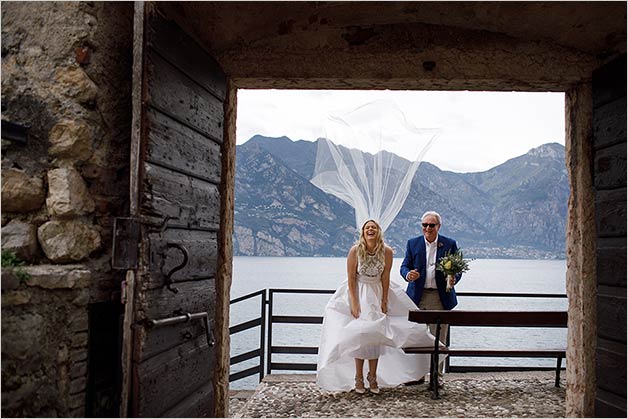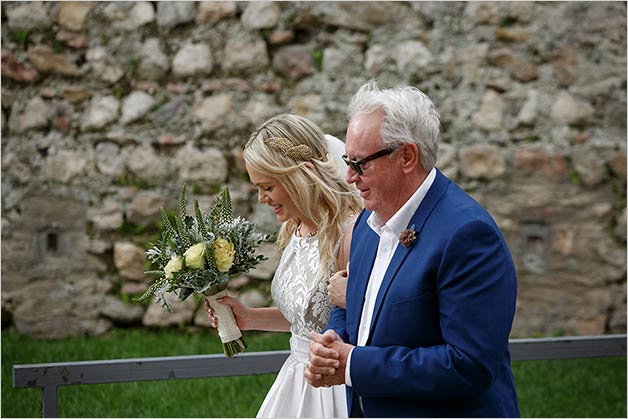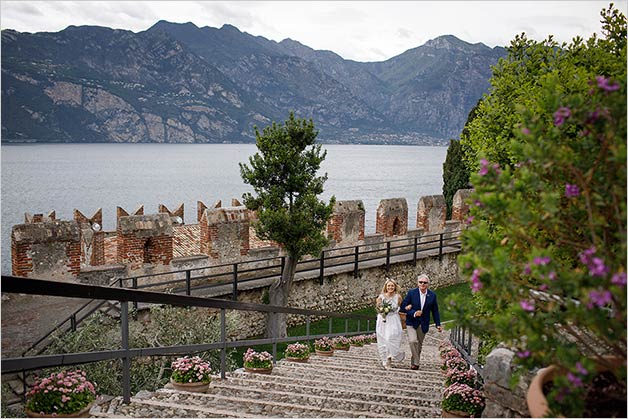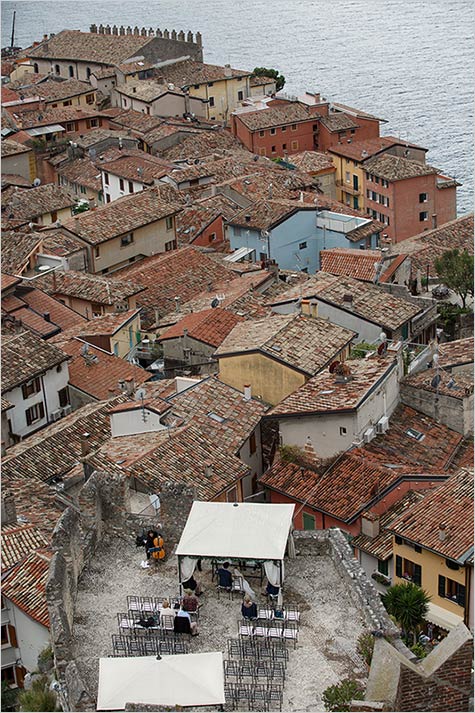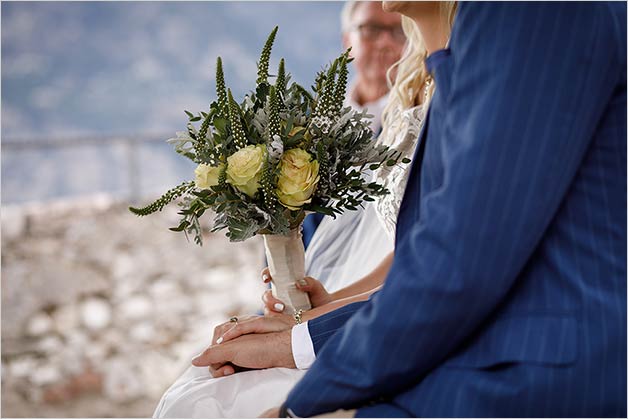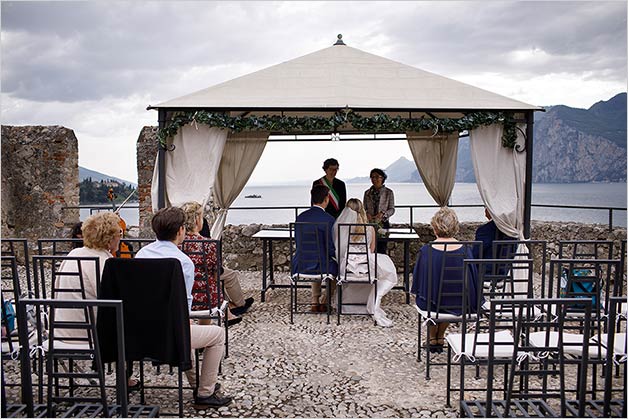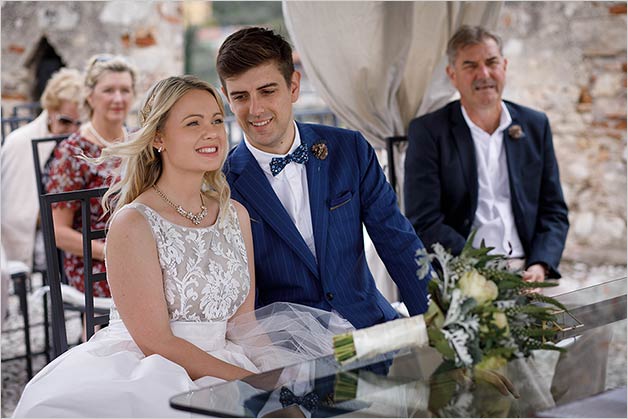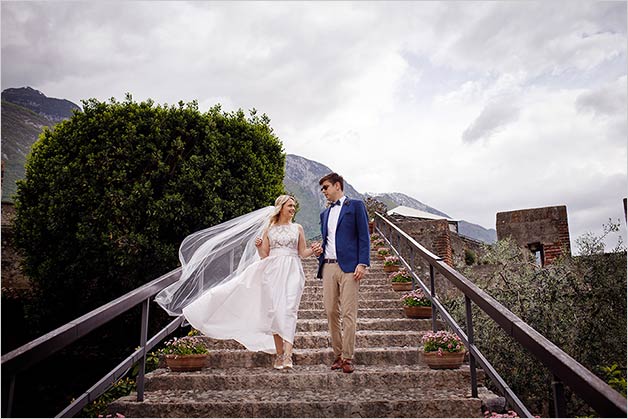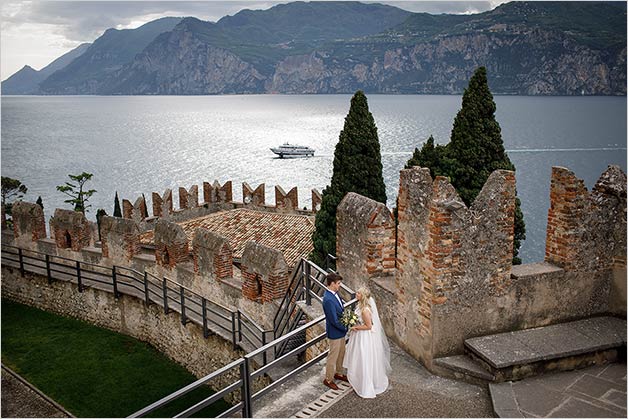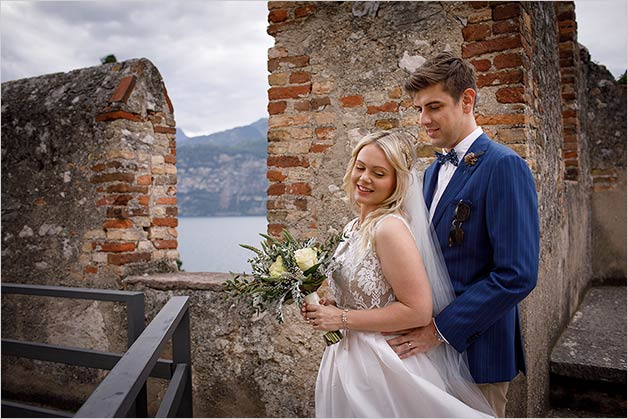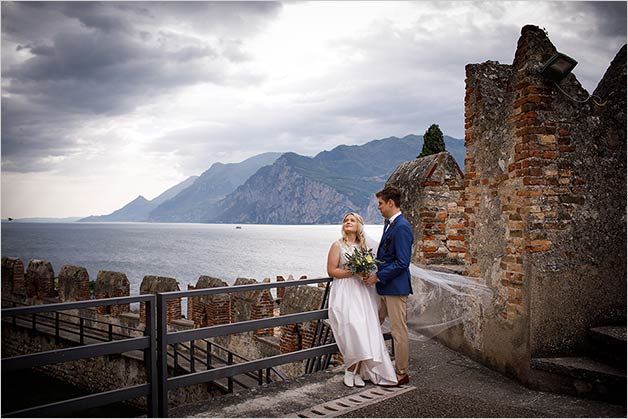 A cruise on an ancient sailing boat on Lake Garda
Could think about a better way to enjoy the beauty of Lake Garda? A cruise around the lake is the right asnwer! Better if on board of an ancient sailing boat! Bride and groom followed by the families walked down Malcesine village to reach the pier where a special sailing boat was waiting for them.
The ancient boat travelled across the north part of Lake Garda among the mountains. They could admire hidden scenarios of Lake Garda while they sipped a glass of local Prosecco.
After the magic cruise everyone reached a local restaurant in the heart of Malcesine where a delicious meal allowed them to taste the Italian specialities and the local wines. In the meanwhile sunset made the lighting soft and intimate, what amazing experience on Lake Garda!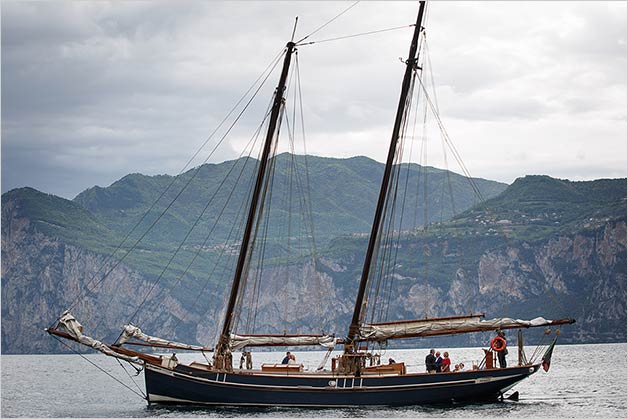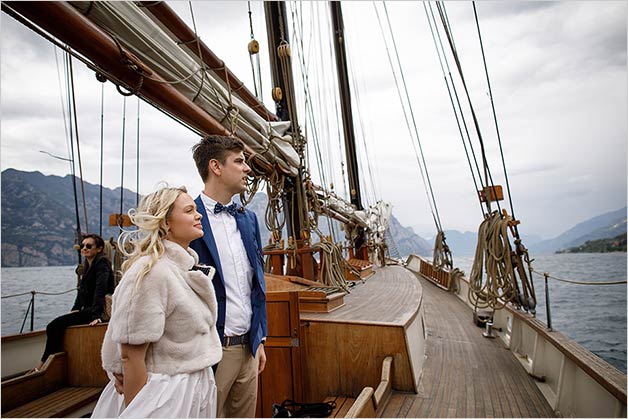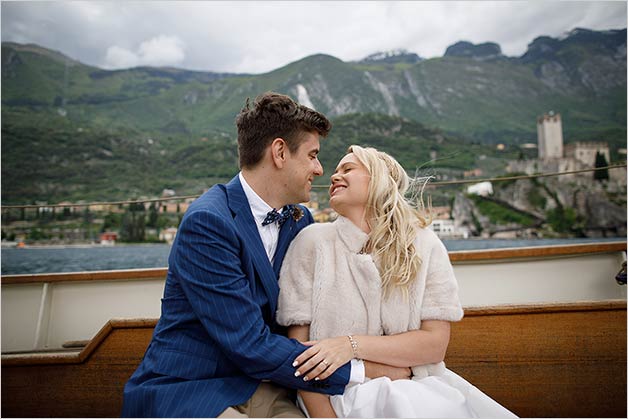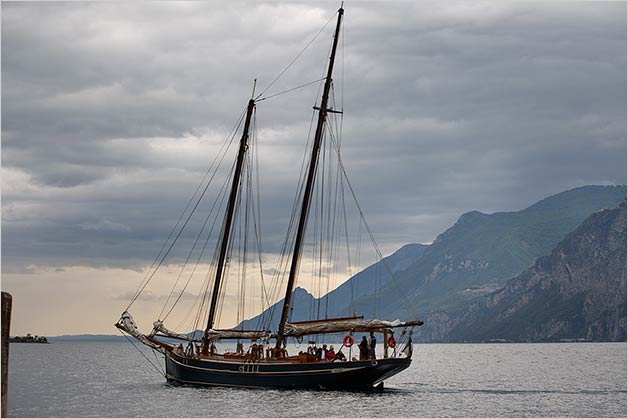 A special thank to Michelle and Brenton who shared with us their wedding day in Malcesine and thank to Franco Milani for these amazing photos.