Today our Lake Como wedding planners, Alessandra and Veronica, would like to introduce a wonderful venue for a very intimate and romantic wedding.
VARENNA is a charming village dating back to Roman times. It is located on the Eastern shores of Lake Como. I was built on a rocky promontory. It is dominated by a green mountain, on whose summit stands ancient castle of Vezio.
Varenna used to be a small fishermen village. It is now an enchanting venue that maintains unchanged its original serene and picturesque atmosphere.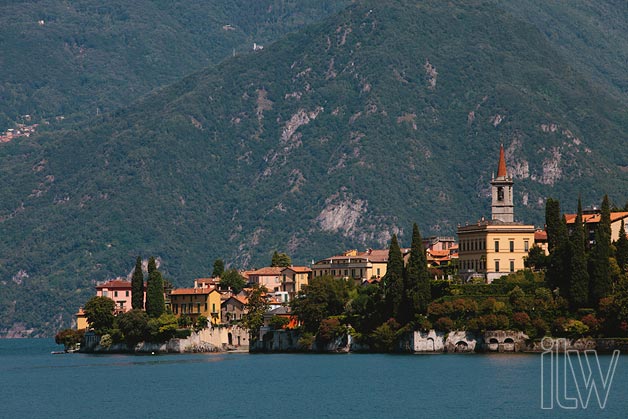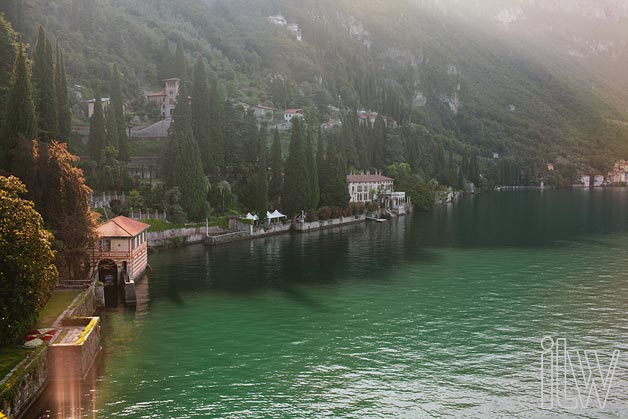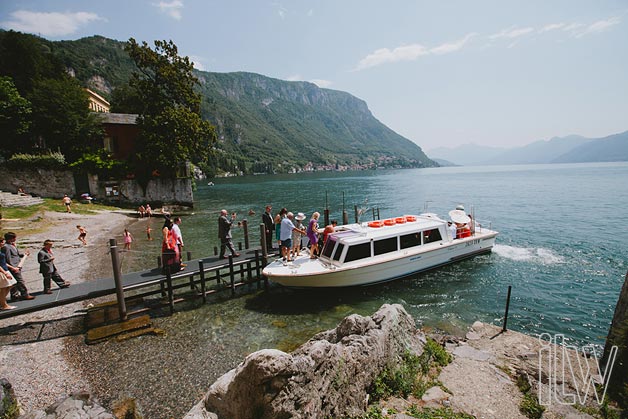 Varenna used to be a small fishermen village. It is now an enchanting venue that maintains unchanged its original serene and picturesque atmosphere.
And you can really soak up a special atmosphere everywhere you look around this village, with its narrow streets and spectacular views.
Scenic lake shores walk, streets dotted with charming cafes and restaurants, facades of old houses embellished by flower-filled balconies, make Varenna a unique destination for an unforgettable wedding.
Varenna main centre offers splendid opportunities to the newlyweds and their guests: breathtaking view, relaxing walks, perfect corners for romantic wedding photo, hotels for every budget and a wide choice of places to enjoy the Italian flavours. You could find here from simple and cosy pizzerias to elegant and fine restaurants.
In Varenna you can live the most important day of your life just like you have always dreamed.
You can choose whether to celebrate a civil or symbolic ceremony open air and then continue the celebrations with a wedding reception framed by a delightful landscape and historic settings.
The licensed venues where civil legally binding ceremonies can be performed outdoor lake view are Villa Monastero and Villa Cipressi.
Symbolic ceremony can be performed at any venue, also private Villas or lovely hotels like Royal Victoria.
All these beautiful places are within walking distance one from another. This is a big plus for those who prefer to focus their budget on the reception rather than move too much.
The wedding reception breakfast or dinner can be hosted by one of the Hotel Villas or Restaurants of the area.
Let's start with Villa Cipressi.
Wedding ceremonies and receptions at Villa Cipressi in Varenna
This is a wonderful villa. You can plan here the whole wedding day from your fateful yes to your cutting of the cake, from the tinkling toasts to the cheerful parties.
The whole place is steeped in history. Buildings and gardens overlook the lake. They were built mainly between 1400 and 1800. They all make this villa an ideal and unique venue for a fairy tale wedding.
Another great and cheaper option is the lovely hotel Royal Victoria.
And for those who wish to explore Varenna surroundings, the village is well connected to the most interesting places on Lake Como: Bellagio (reachable in ten minutes by boat), Menaggio, Villa del Balbianello, Lecco, Como and Cernobbio.
This lake Como hotel offers fine food, beautiful views, swimming pool and rooms for all guests.
A special thank you to John Hope, Silvia Borda, Micaela Zuliani, Alessandro e Veronica Roncaglione, Morlotti studio and David Christian Lichtag for their great shots in this post.
Varenna
offers to its guests for a wedding and a very special staying!