Assunta church is the parish church of Orta village. It is surely one of the most romantic ceremony venue for a Roman Catholic ceremony on Lake Orta.
Lake Orta is small, intimate and charming and it could be the ideal destination for brides and grooms who are looking for an authentic Italian destination.
Orta village keeps its original medieval charm with narrow paved roads, ancient buildings, colourful facades vegetation and a stunning view over Lake art and its precious St. Julius Island.
To crown the landscape you can admire Alps at the back and their majesty.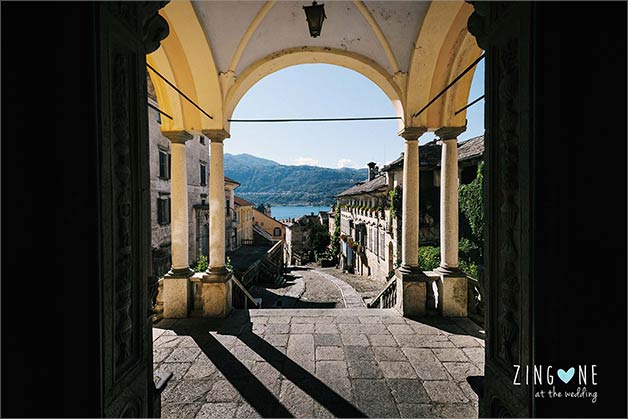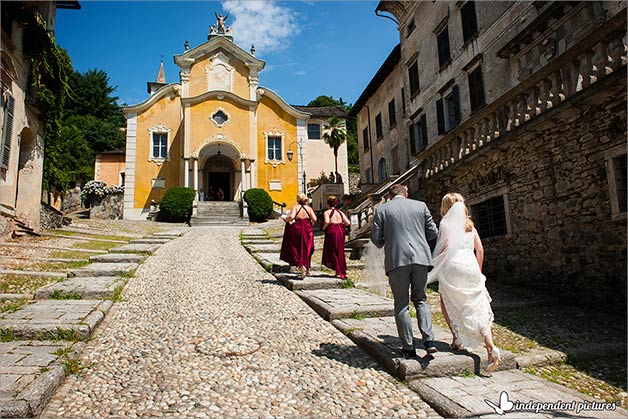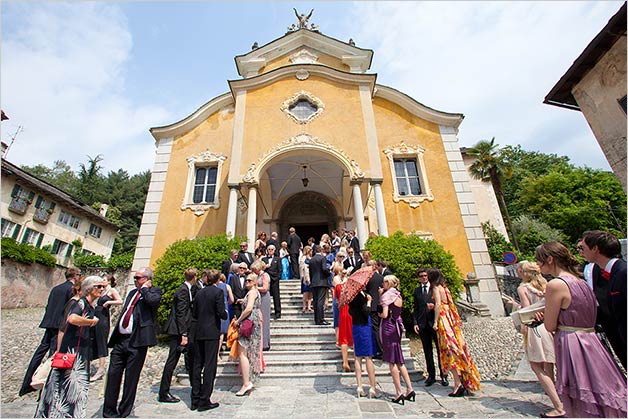 Orta main square is wonderful. It is wide and full of cafes, bar and restaurants. From here boats leave to reach St. Julius Island and view is just stunning!
It is just from here that there is a paved road that climbs a little up hill to reach in few steps Church of Maria Assunta. Side of the the slope you can admire wonderful Medieval and 1700 buildings that can be also hired as wedding reception venue. It will seem a fairy tale to your eyes.
Brides in general walk up the hill to reach the church for the ceremony and photos are wonderful!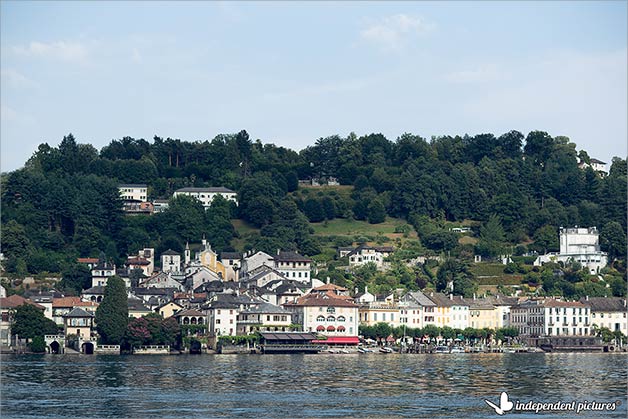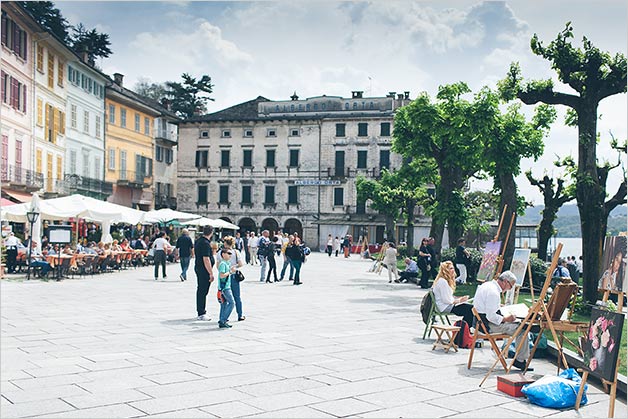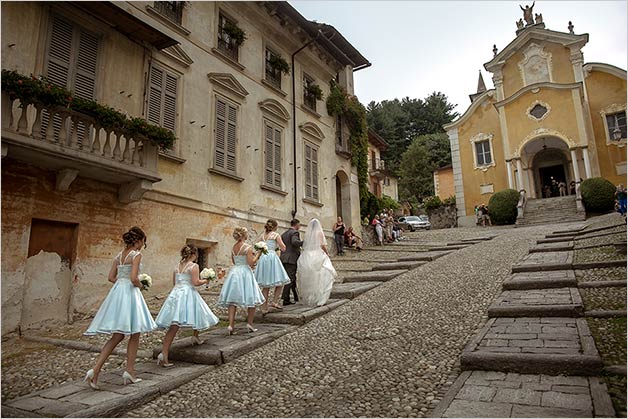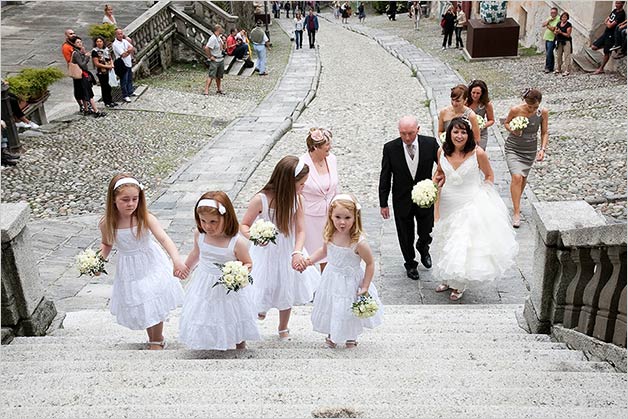 Once you reach the top of the little hill you will be just in front of the steps of Maria Assunta church. Few little steps before walking down the aisle of the church! Take e breath!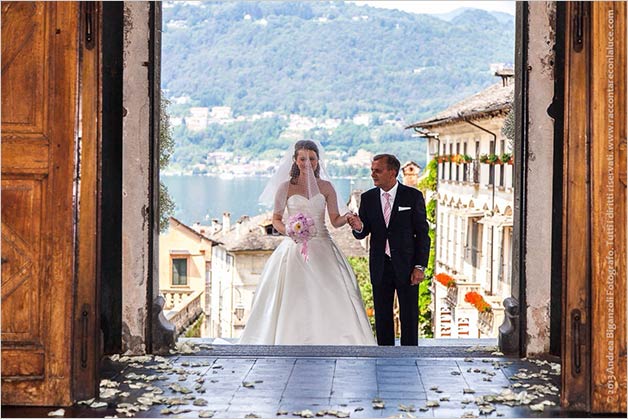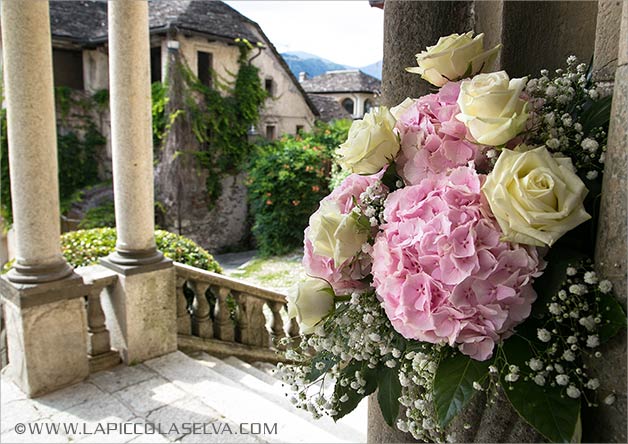 SANTA MARIA ASSUNTA CHURCH – LAKE ORTA
Church's facade is painted in a bright yellow with white and stone details.
A red or white carpet will lead you to the altar where ceremony will be performed.
Church is embellished with 1700 frescoes on the walls and ceiling and golden details. 
Architect Nicolao Monti designed the church for the Community of Orta in occasion of liberation from 1485 plague. Nowadays you can appreciate details built in 1700. Original main entrance is made of Oira serpentine and carved with floral and animal details. The church is Latin cross planned and its nave is divided in two aisles and five chapels. On the dome you can see coronation of the Blessed Virgin painted by Luca Rossetti in mid 1700. Under the altar chapel lies the body of the virgin and martyr St. Concordia, brought here from the Catacomb of Callistus in 1686. The main altar is in carved wood.
Your Roman Catholic ceremony or mixed ceremony can be performed in this beautiful ceremony venue on Lake Orta.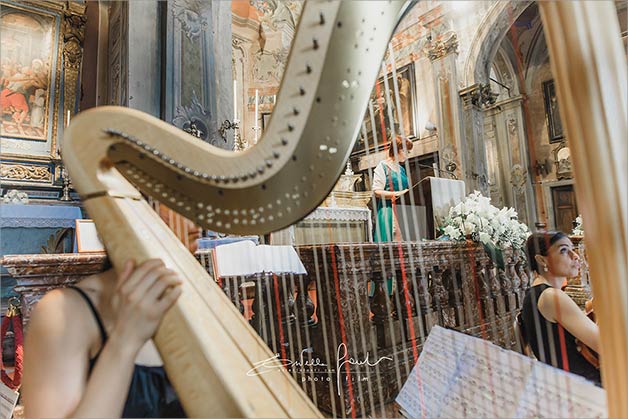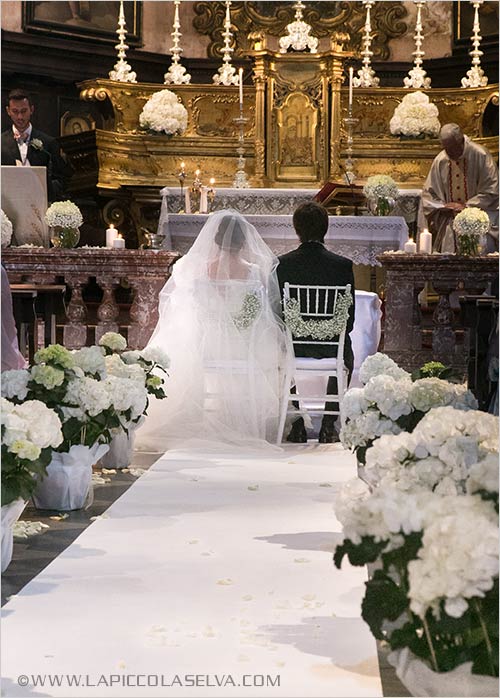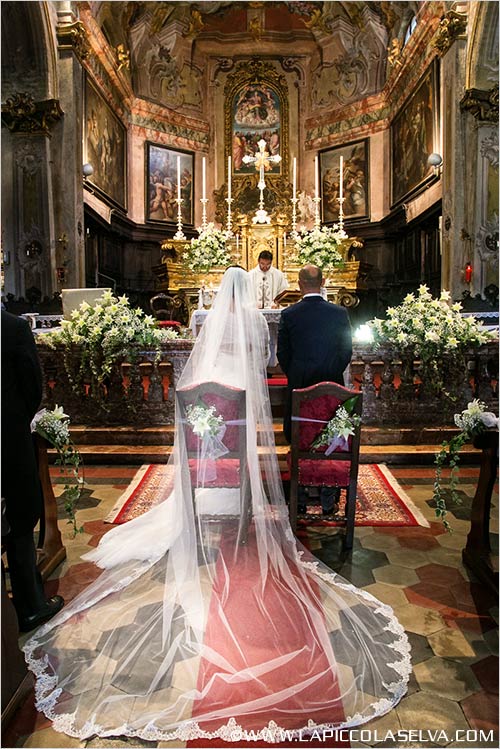 We can provide English – or other languages – speaking priests to conduct the ceremony and musicians that can enrich your ceremony of photos and charm. Church of Maria Assunta has a wonderful ancient organ too that can be used for your wedding ceremony music.
When the ceremony will be over your recessional will end with a spectacular view over Orta village, Lake orta and St. Julius Island. What a view!
Then you can go back to the main square for a toast or for a boat trip to reach your reception venue and spend a fantastic day on this special authentic corner of Italy!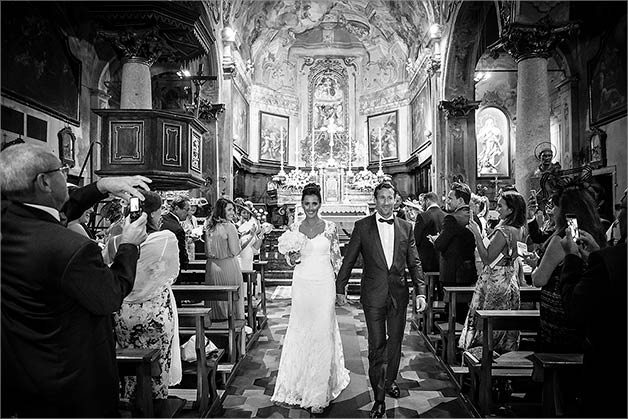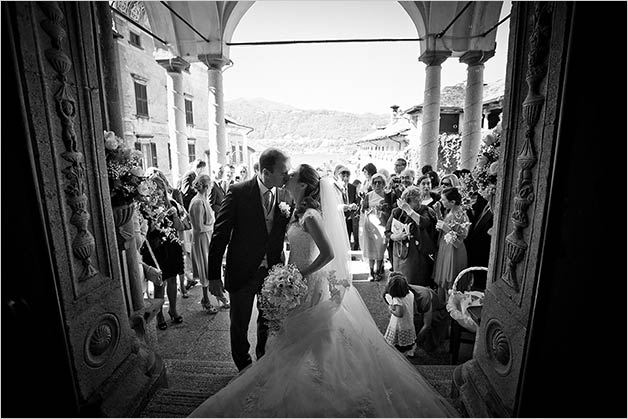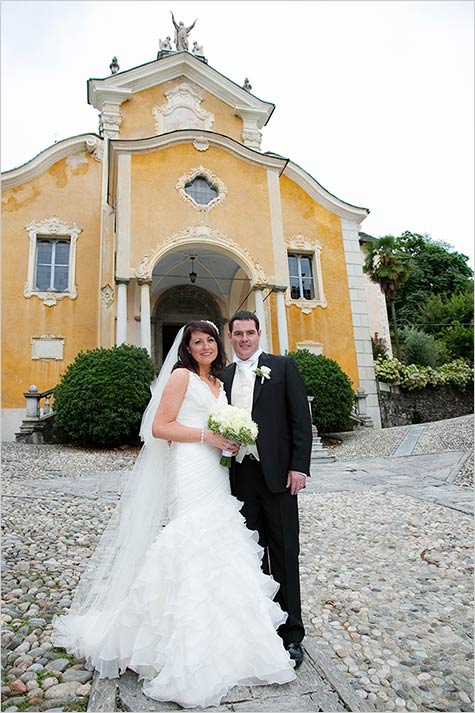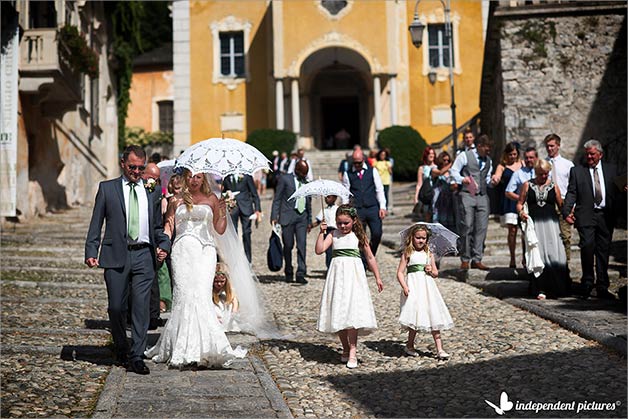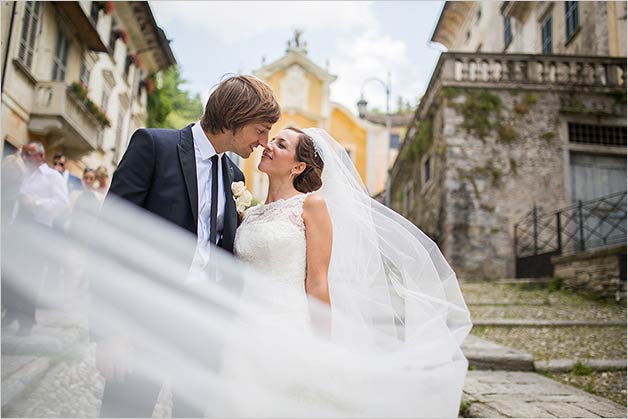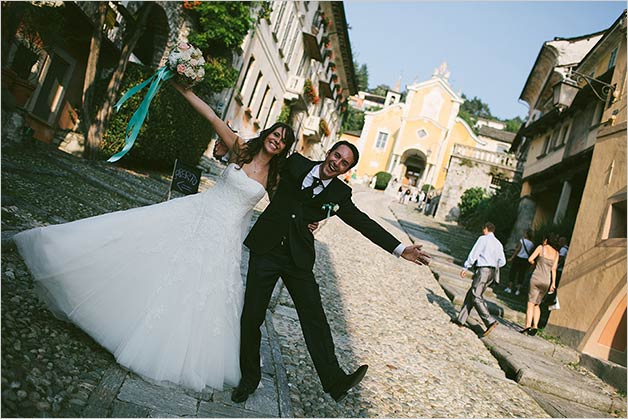 For more information about wedding at the church of Santa Maria Assunta in Orta San Giulio please contact the Italian Lakes Wedding Staff.