ake Como is always a fantastic destination for an
Italian wedding
. One of the top locations in Northern Italy. We would love to share with you an exceptional venue where you can plan a lovely wedding by the shores telling
Shona and Claudio's story
. They designed a romantic destination on Lake Como at
Villa Passalacqua
.
Claudio is Italian, Shona is Scottish, and they met in Italy. So they couldn't choose a different venue than Lake Como.
They chose Villa Passalacqua. This lovely wedding venue on Lake Como is located in the charming village of Moltrasio. As a matter of fact, Claudio used to spend his holidays since he was a kid.
Claudio and Shona are two elegant and straightforward guys. They really wanted a very personal touch to their destination wedding in Italy.
Special thanks to Federica Cicuttini of Naturally Wedding for her precious wedding photos.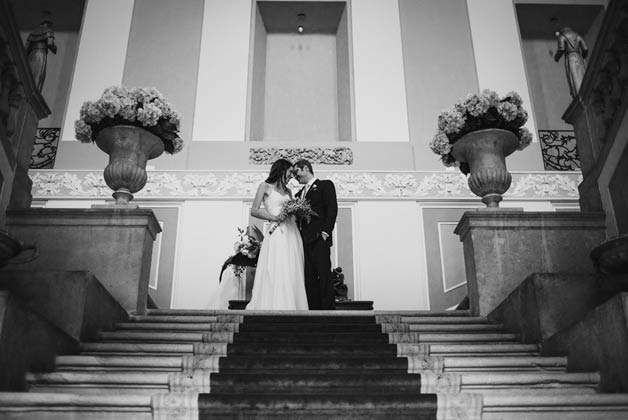 Wedding on Lake Como at Villa Passalacqua – getting ready
Shona got ready in the beautiful room of Villa Passalacqua with her sisters, close friends, and her mum. It has been a real girls' party! They all got ready together, having fun and drinking delicious Italian prosecco.
Shona's mum helped the bride personally to wear her beautiful lace dress. She looked terrific and ready for her destination wedding on Lake Como at Villa Passalacqua.
As often happens in Scottish weddings, the theme flower of the event was the thistle. It is a Scotland national flower and perfectly blended in a bridal bouquet with greenery and other perfumed flowers.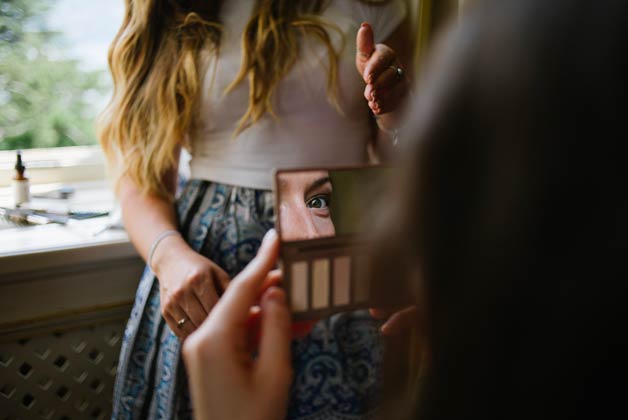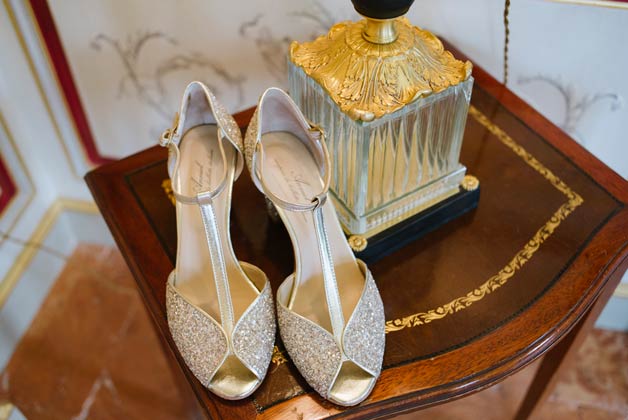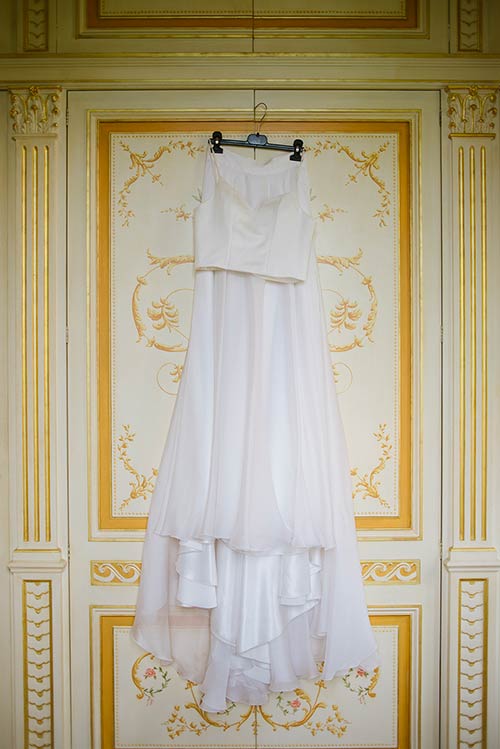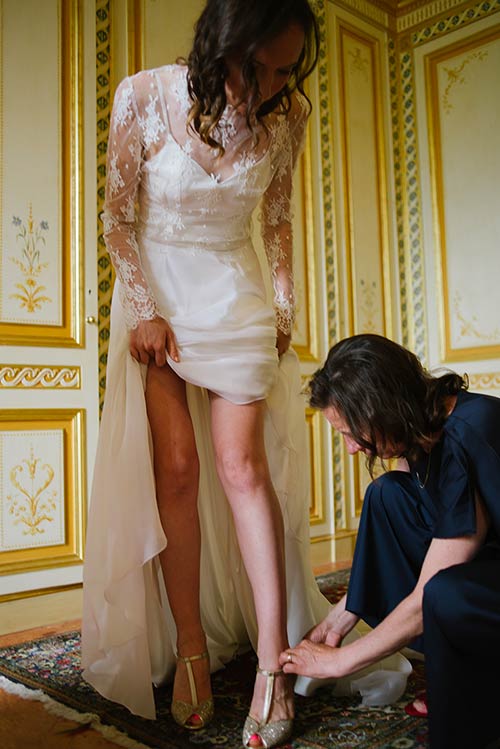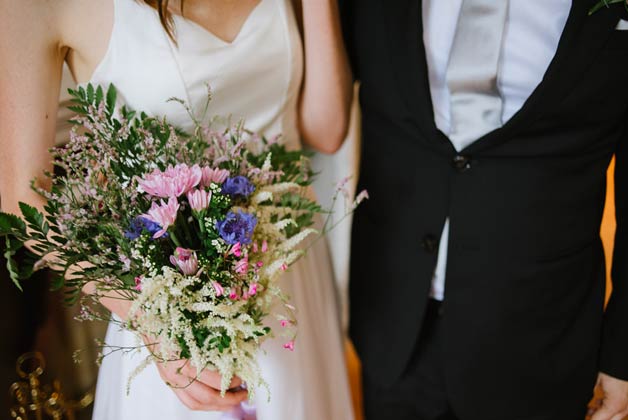 A Catholic Ceremony on Lake Como
Your destination wedding on Lake Como at Villa Passalacqua could be perfect if you aim for a catholic ceremony. As a matter of fact, the villa has a lovely stone church on its ground—one of the few where we can plan a catholic ceremony on Lake Como.
The priest performed a very thoughtful homely, and both the Italian and Scottish guests were very moved. At the end of the ceremony, they waited for the spouses outside the church to toss them with flower petals. A wonderful iconic moment of every Italian wedding!
After the wedding ceremony, Shona and Claudio spent some time in the garden with their wedding photographer to get beautiful wedding photos. The frame was simply perfect, with Lake Como and the Alps in the background.
Guests waited for them in the beautiful Italian garden outside the eighteenth-century villa, drinking Italian prosecco and enjoying a delicious welcome aperitif.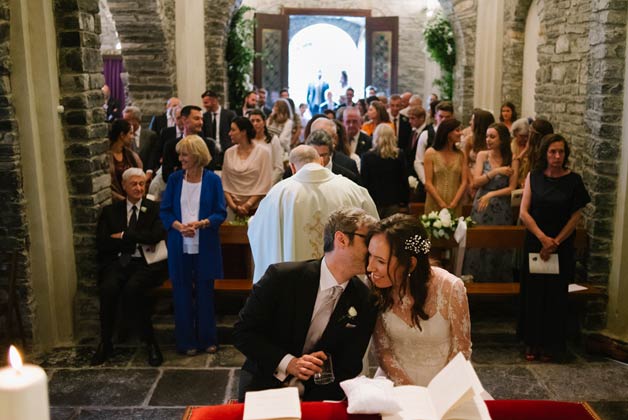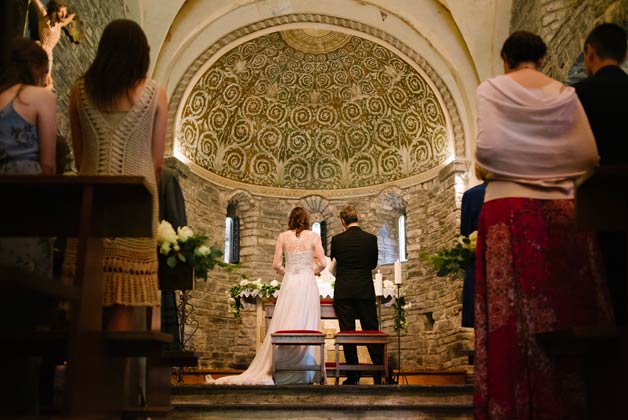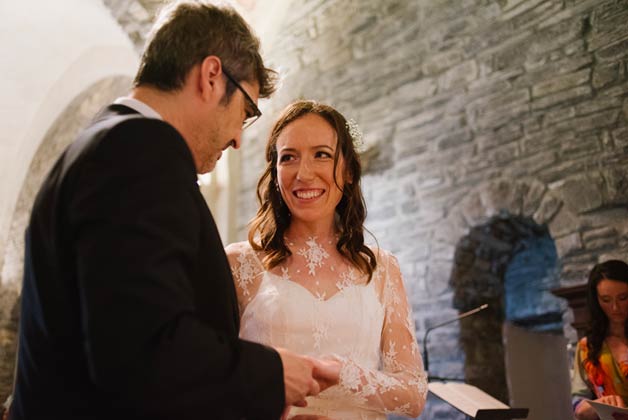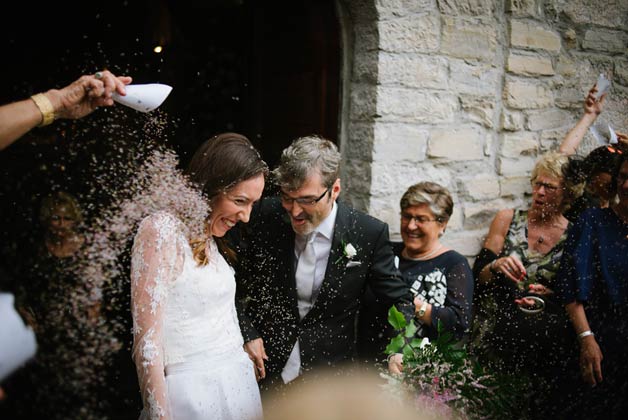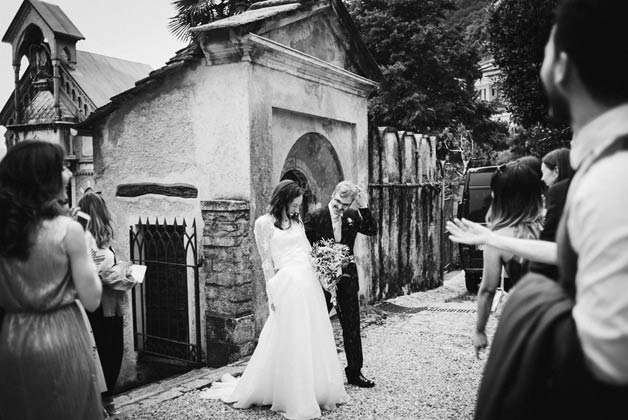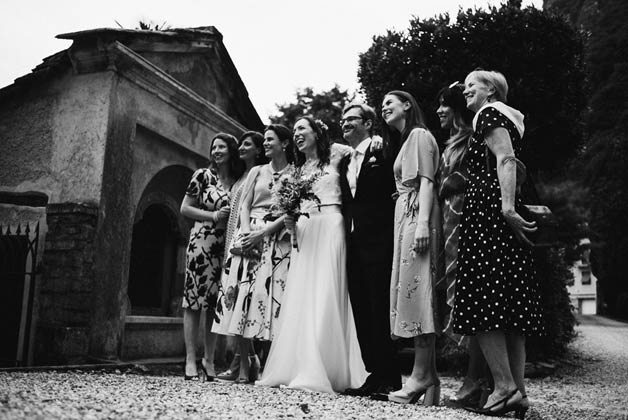 Wedding reception at Villa Passalacqua – Lake Como
The wedding reception took place outdoor on the grass, with a fantastic view over Lake Como. Fairy lights created magic and a lovely atmosphere that all loved.
The bride and groom had a separate romantic table for their guests to give them emotional speech and songs.
Wedding cake cutting took place under the gazebo of the villa.
Lake Como's background view did the rest. The photos turned out just incredible!
Wedding reception tables inside the villa were decorated with beautiful centerpieces made of wedding flower thistles and other colored flowers, candles, and simple and elegant stationery.
Party ended with the bride and groom and their guests dancing the night away between the impressive dance hall columns of Villa Passalacqua. They couldn't be happier, and so we were!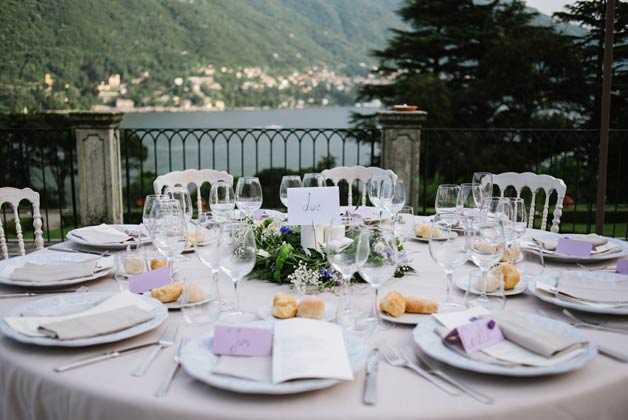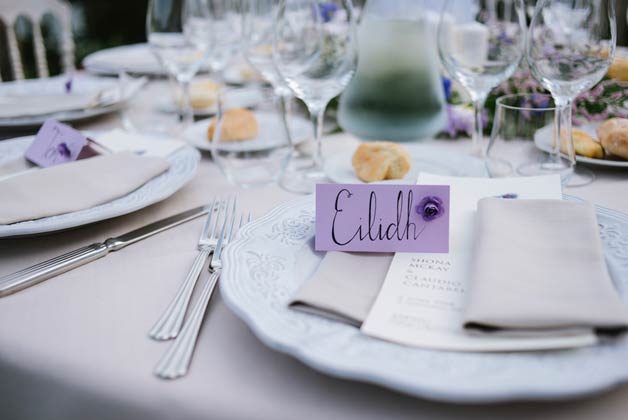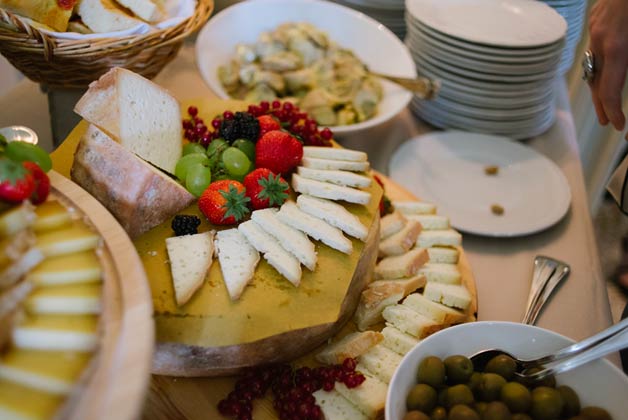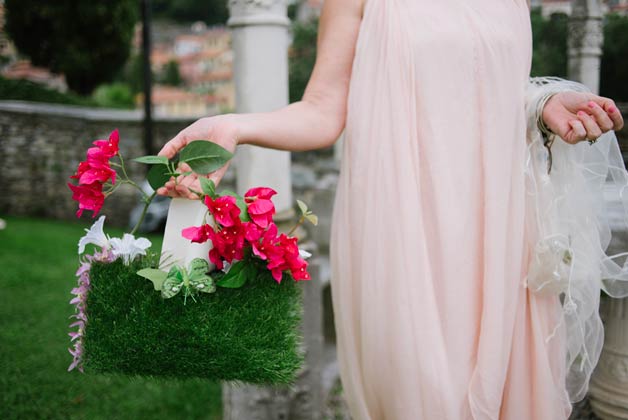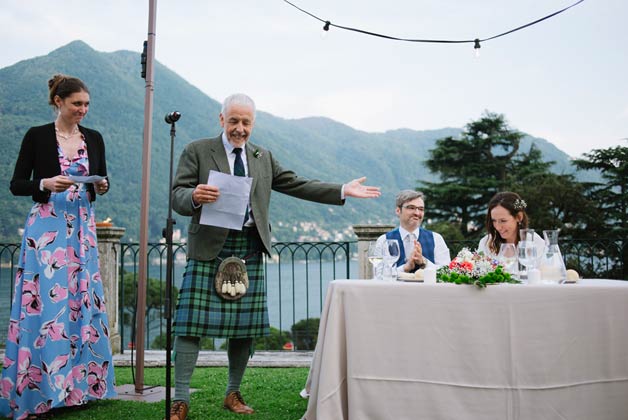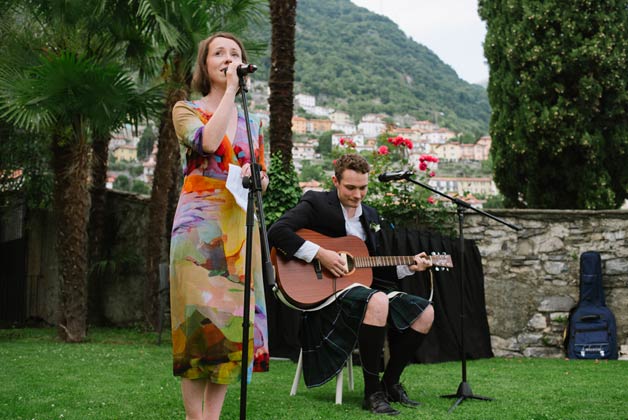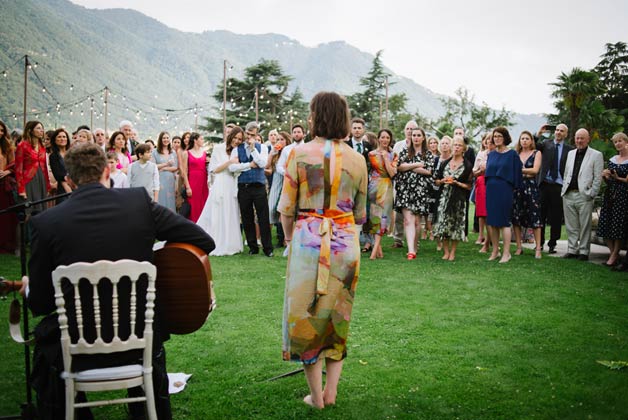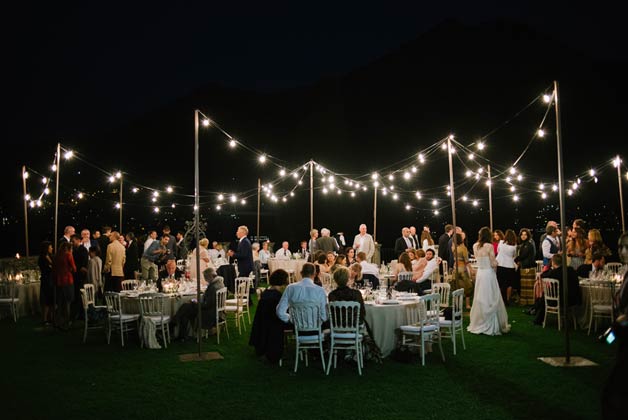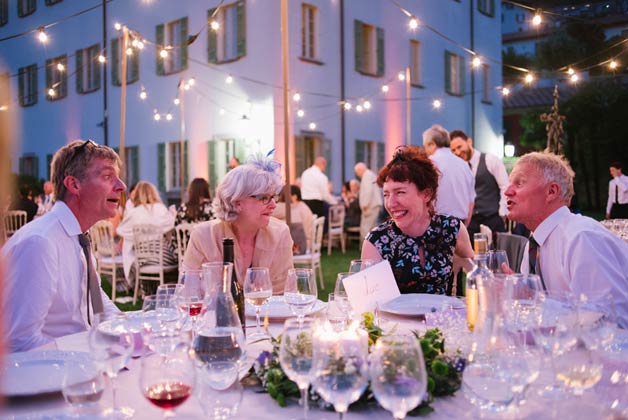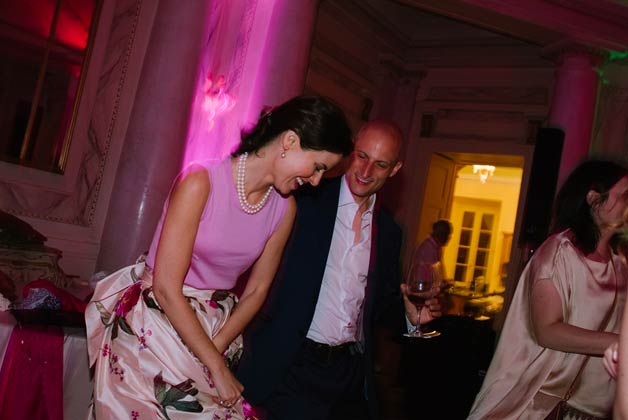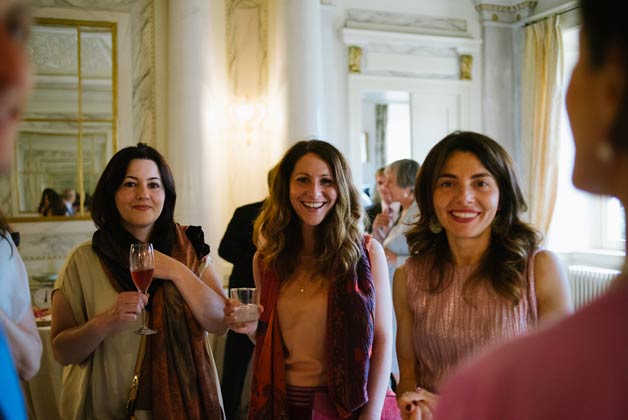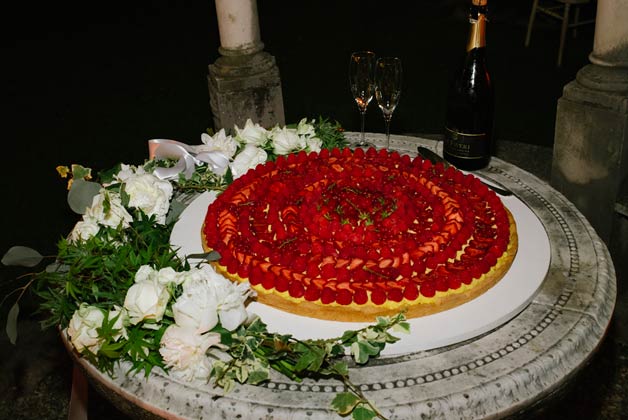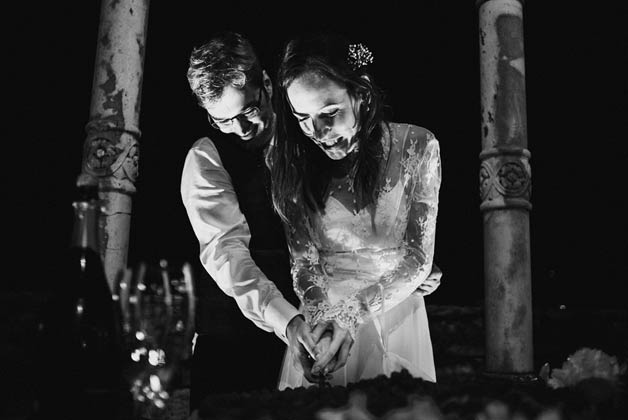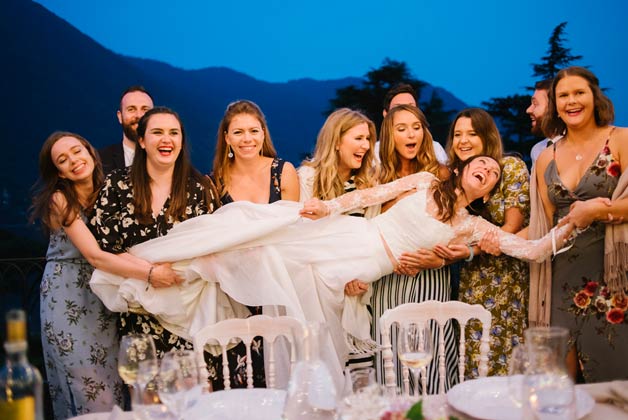 We really have loved creating this special event for them. It was an absolute pleasure planning such a wonderful Destination Wedding on Lake Como at Villa Passalacqua.