t is a glorious mid-summer day on
Lake Garda
and its
Isola del Garda
. The sun is shining and the lake lies below in all its majesty. This is the magic atmosphere
Chloe and Josh
had fallen in love with when they first saw their
wedding destination in Italy
.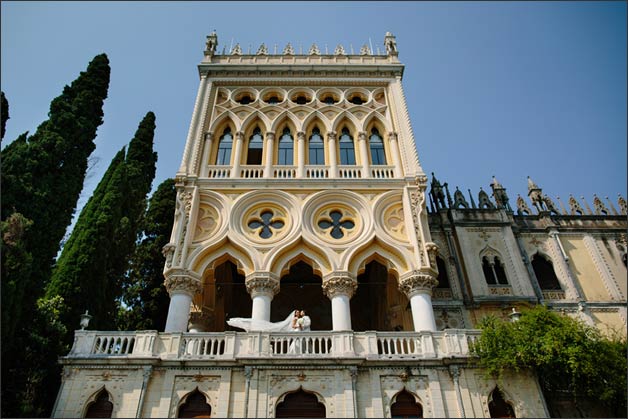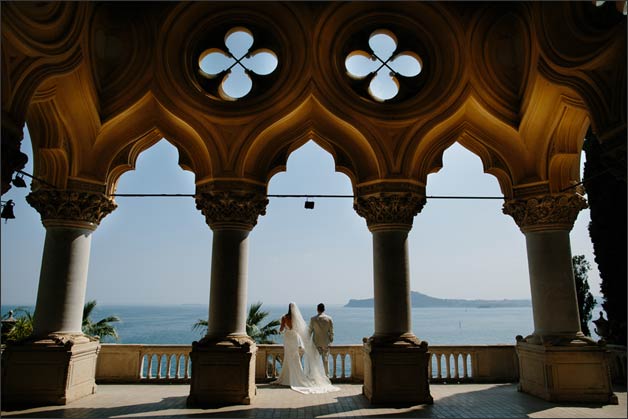 Lake Garda, the best choice for a wedding in Italy
This lovely English couple got in touch with me after they had seen some photos of Lake Garda on Italian Lakes Wedding site. No need to say that any possible doubt vanished once they saw in person breathless view of neo-gothic Loggia: Isola del Garda had to be their wedding venue!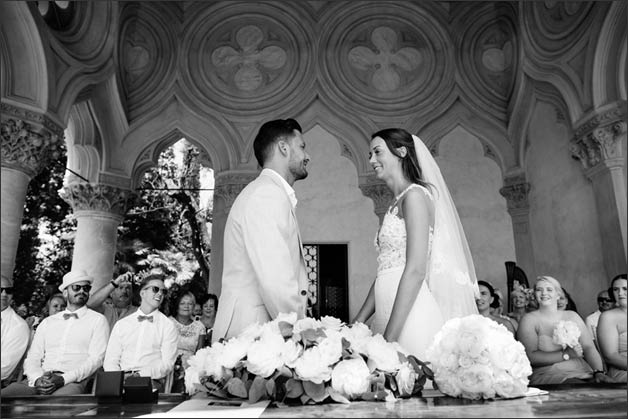 Pampering atmosphere on Lake Garda
Elegant atmosphere and romantic mood of one of the most luxury hotels on Lake Garda welcome Chloe and Josh since the day before. On the wedding morning bride got ready in the hotel. Professional hairdressers and a make-up artist made Chloe even more beautiful than she was already, radiant with happiness.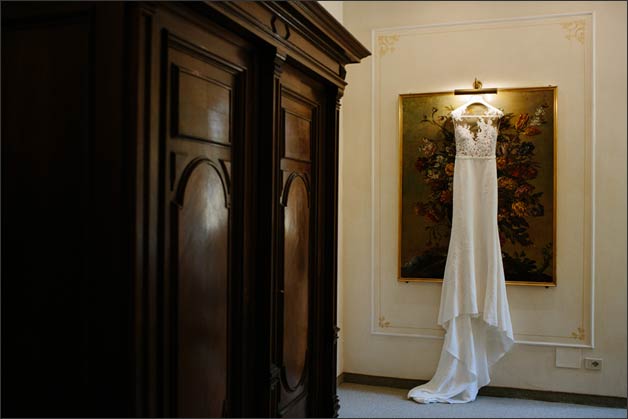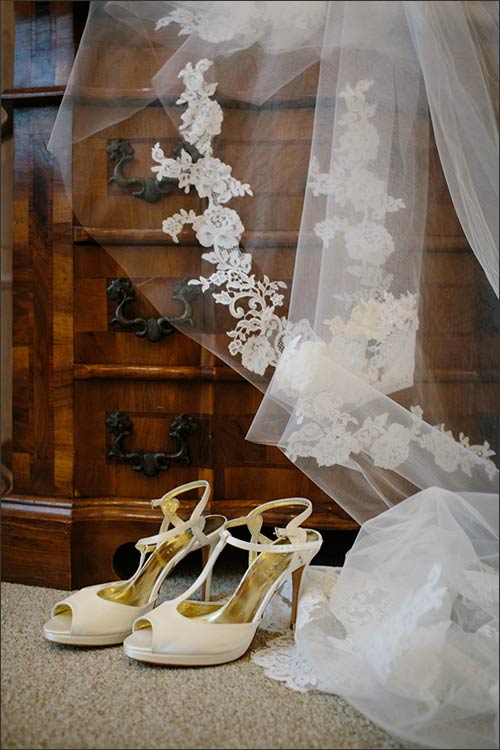 Nothing comes close to romantic charm of laces and refined mermaid style of Chloe's wedding dress. It was enriched with precious inserts and transparencies. Dress looked as if it was painted on her body.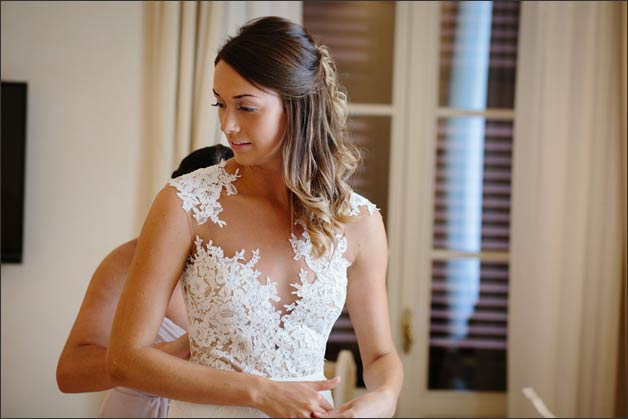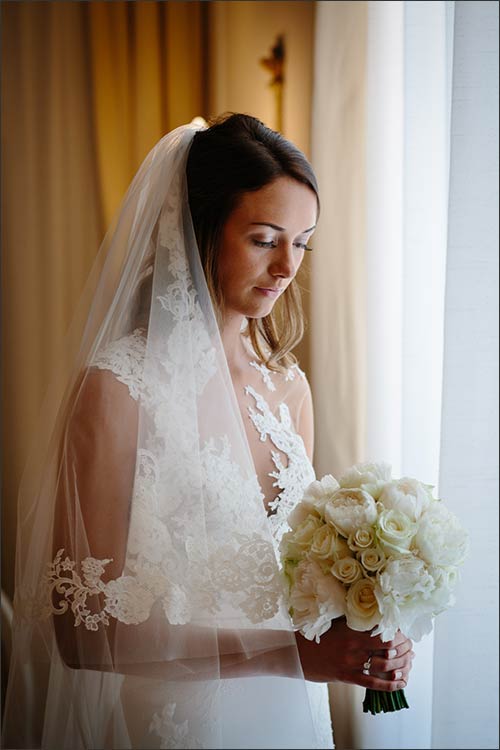 On her dad's arm walking down the isle of Isola del Garda
An elegant wooden speedboat was ready to take Chloe and her dad to the splendid ceremony venue In the meantime Josh and all the guests had already sailed to Isola del Garda where all of them were waiting for the bride to come.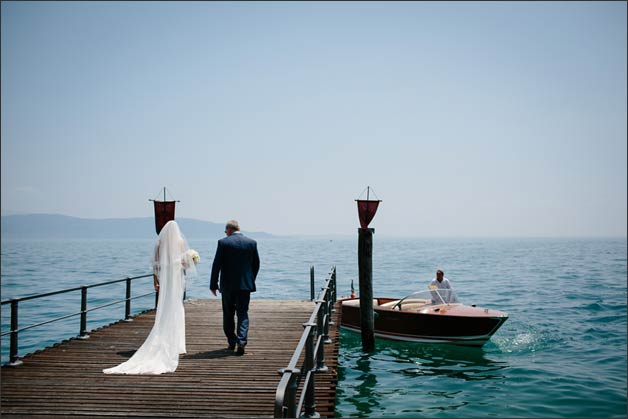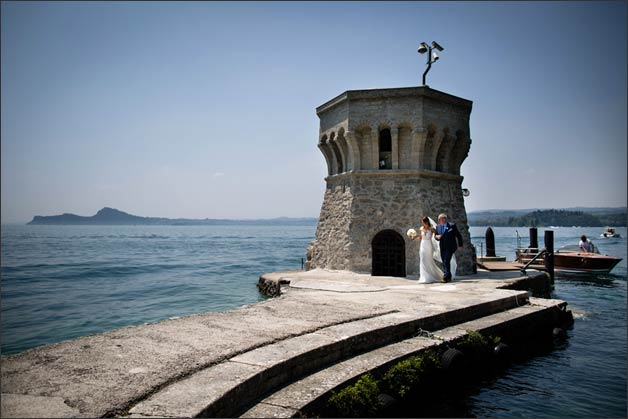 Everybody was excited and ready for the bride's entrance. When Chloe turned up on her dad's arm, preceded by delicious little bridesmaids, a harpist started playing and everyone stood up. The moment was more than precious!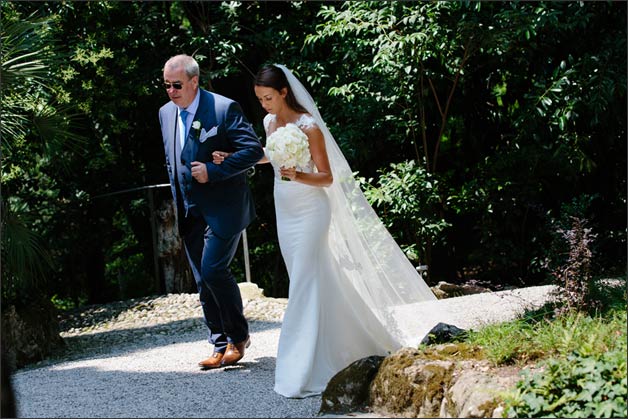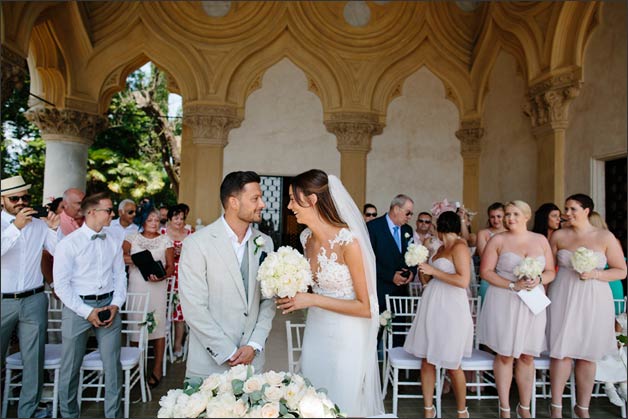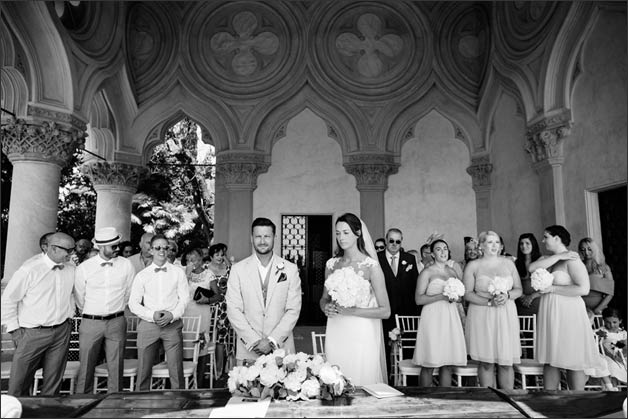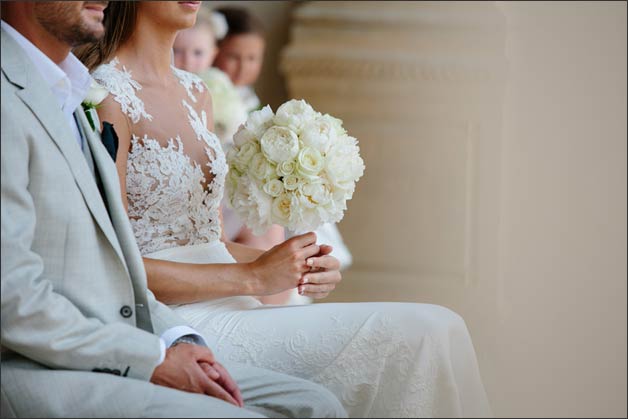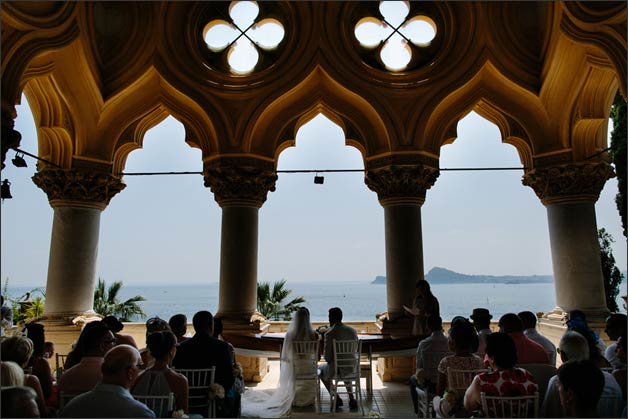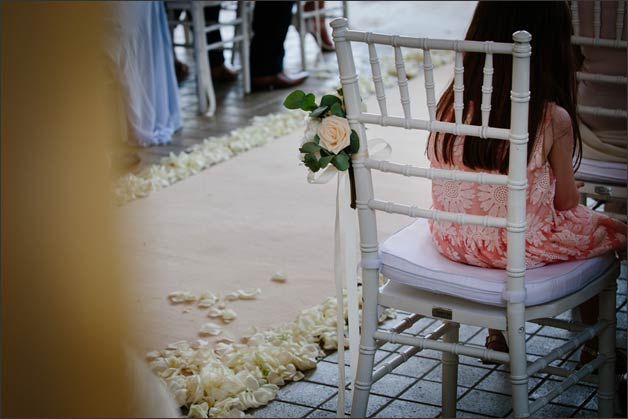 Lake Garda, an Italian Paradise
Mid-July can have such lovely warm days on Lake Garda. The view of lush gardens surrounded by the lake was just stunning. It is the ideal setting for a professional wedding photo session. Huge thanks to Franco Milani photographer 🙂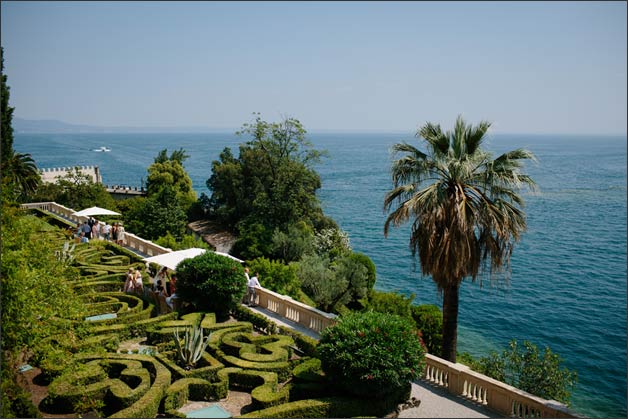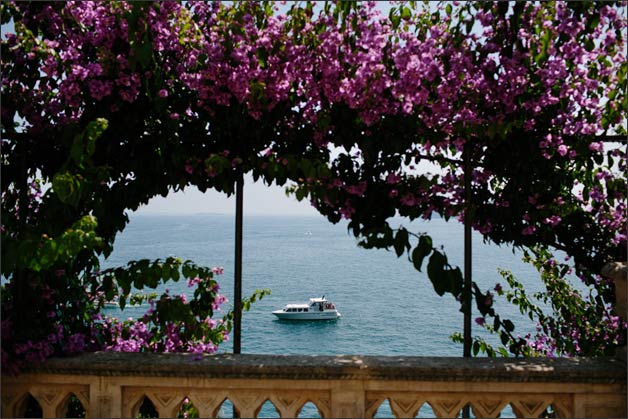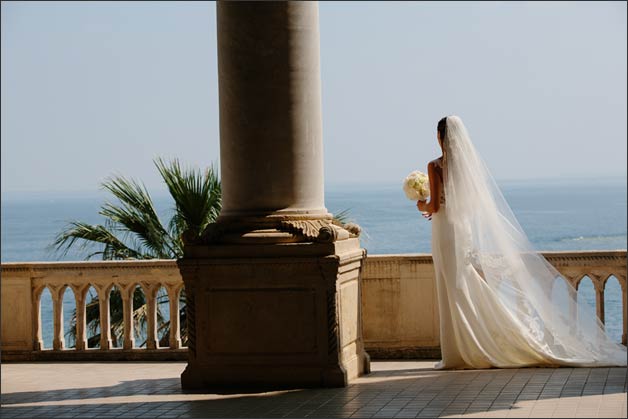 After the ceremony, newlyweds had few shots all alone on the Loggia overlooking Italian gardens, where guests could enjoy mingling and a nice flute of local Prosecco in the shadow of white parasols. A buffet with colourful canapés and fruit was very appreciated by the party too.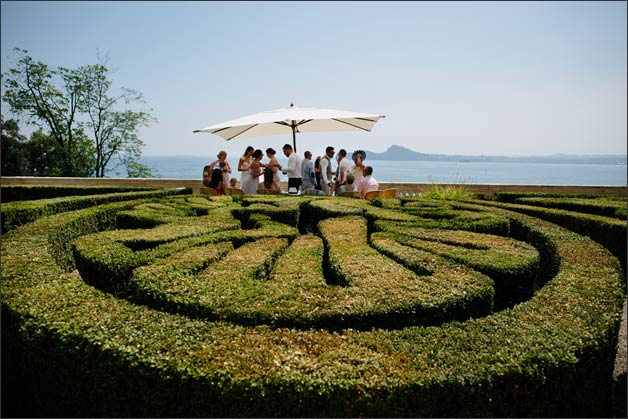 Moments full of joy and happiness…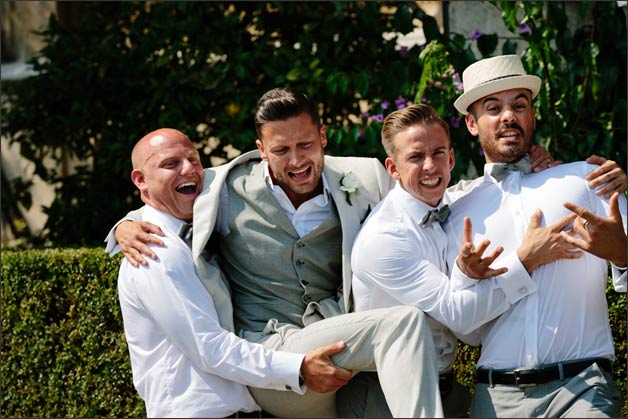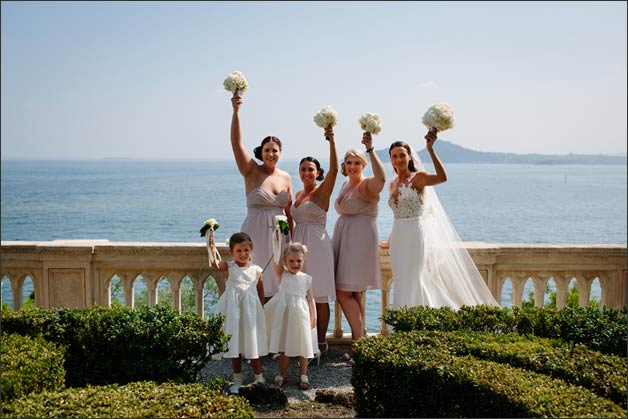 An unforgettable dinner party on Lake Garda
It was time to leave Isola del Garda for a tour around the lake on board of one of the traditional boats.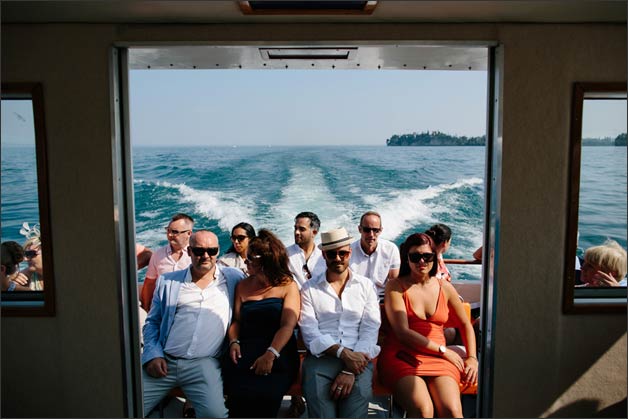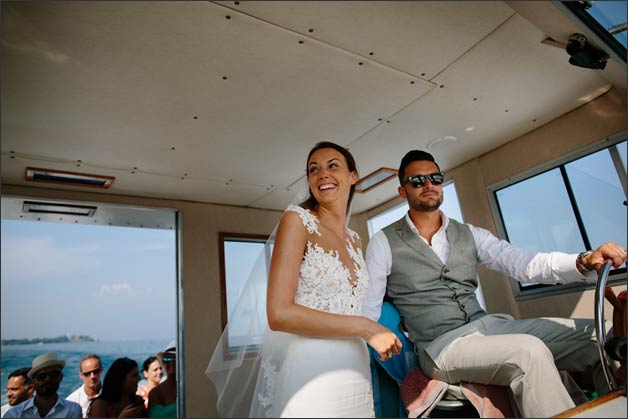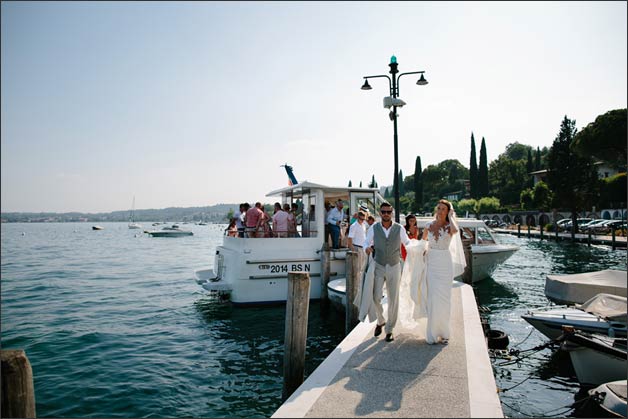 Final destination? One of the best restaurants of Lake Garda. It is nestled in a peaceful and intimate bay. It has a wooden platform which juts out over the water: a fantastic place for a romantic atmosphere and unforgettable celebrations.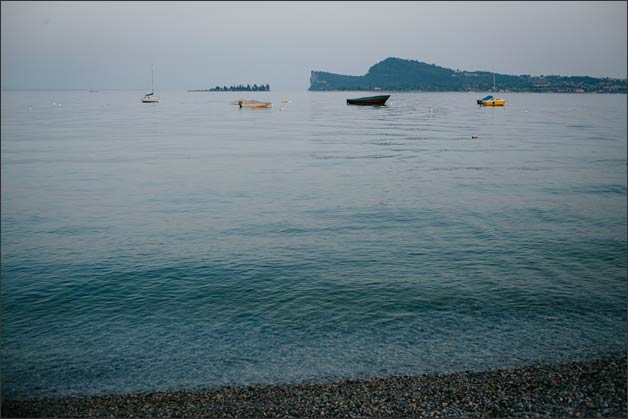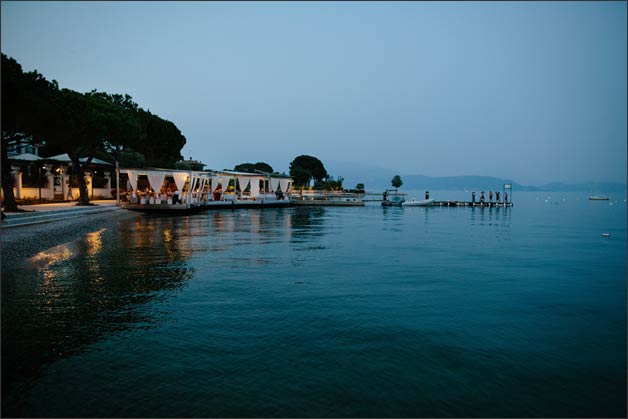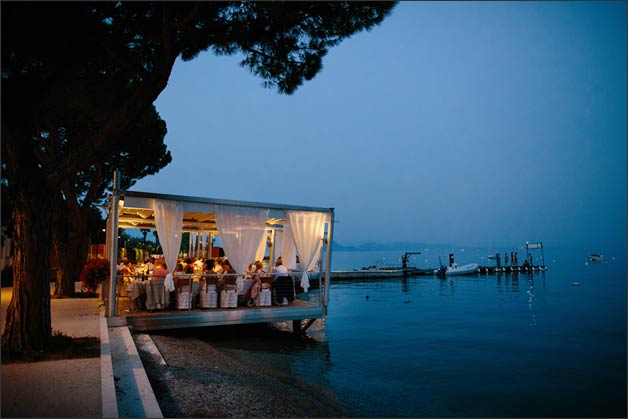 In order to make Chloe's dream come true, we brought there a grand piano. Its enchanting notes could accompany welcome aperitif and wedding dinner to follow.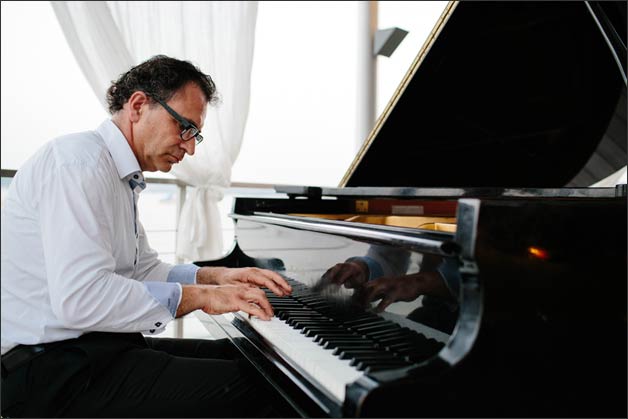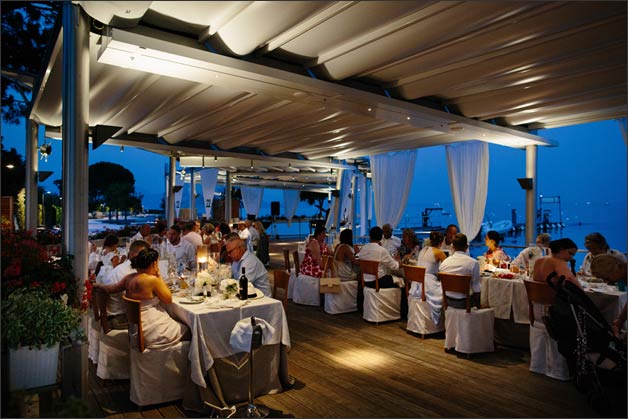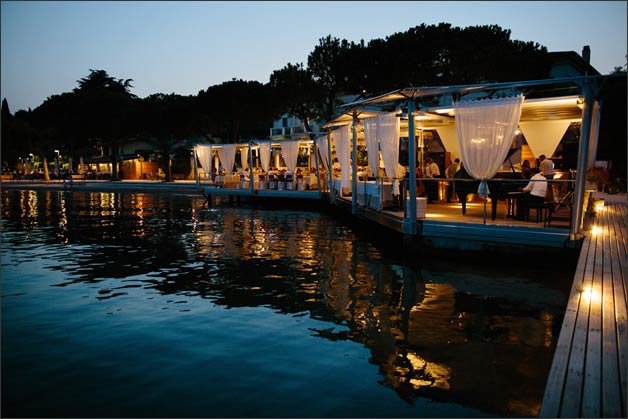 A lavish strawberry wedding cake was just the perfect happy end for a delicious dinner: when quality of food matches beauty.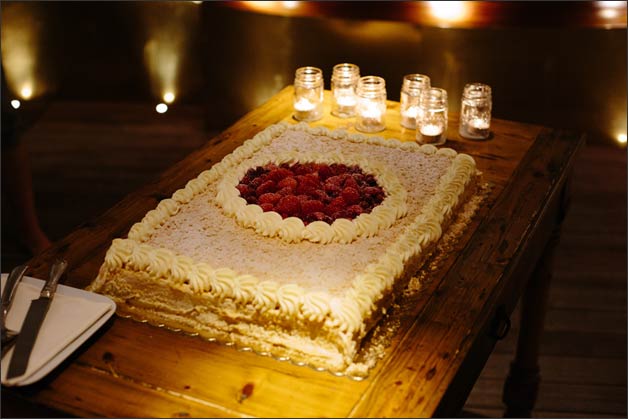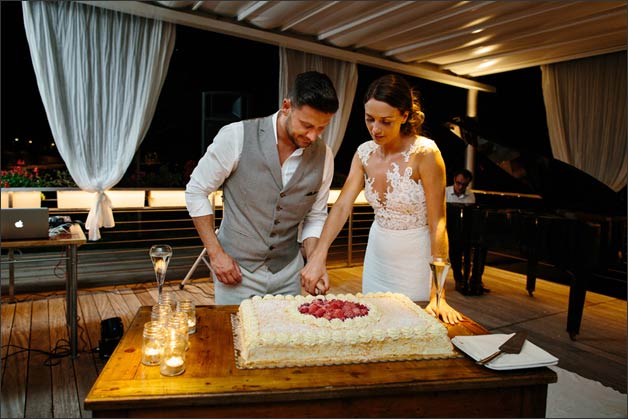 Chloe and Josh wanted  their guest to have a little bottle of famous lemon-flavored liqueur Limoncello del Garda from the ancient lemon orchards of the lake, as special wedding favor. A little memento of the day.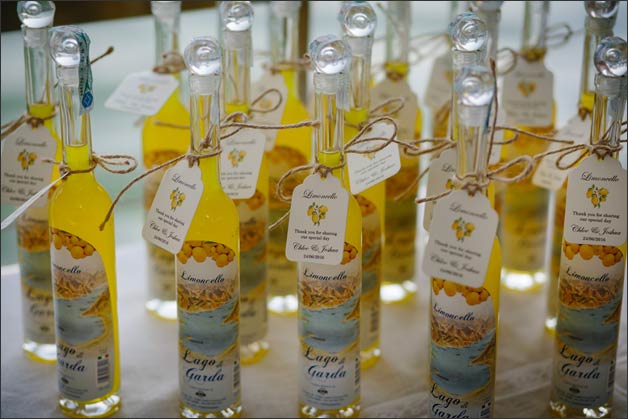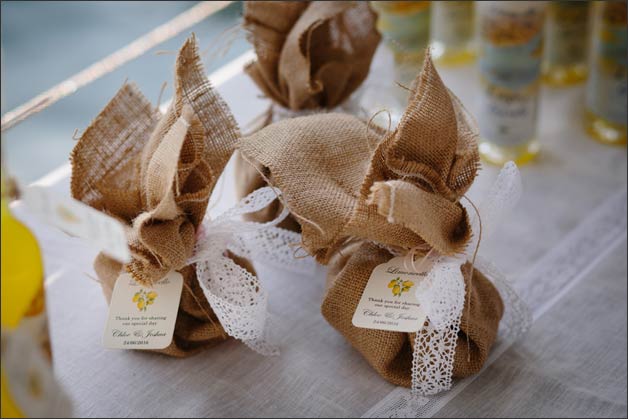 What a day! Chloe and Josh will surely keep the memory of it inside their hearts forever.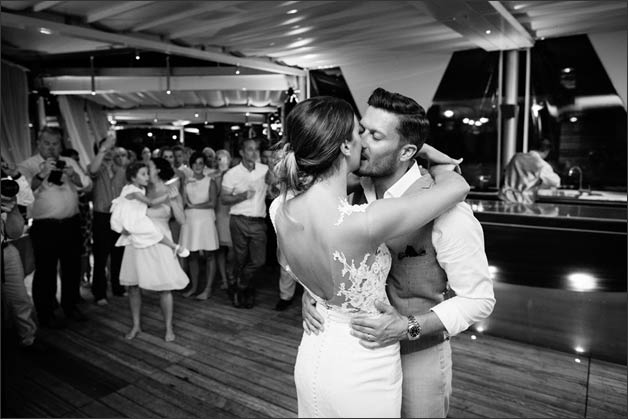 Have a look to the video for Chloe and Josh's wedding here! Shooting was made by Love Tales and you can see amazing view of Lake Garda on this romantic day. Experience with them their ceremony on Isola del Garda and their boat tour over the lake. Unforgettable!