ndrea and Simon really touched blue sky over
Lake Maggiore
the day of their wedding!
They choose amazing venues for their
wedding with stunning views over the lake
and we could not miss the chance to tell you the full story. A special thanks also to
Enrico Mocci photographer
and his team for the great shots.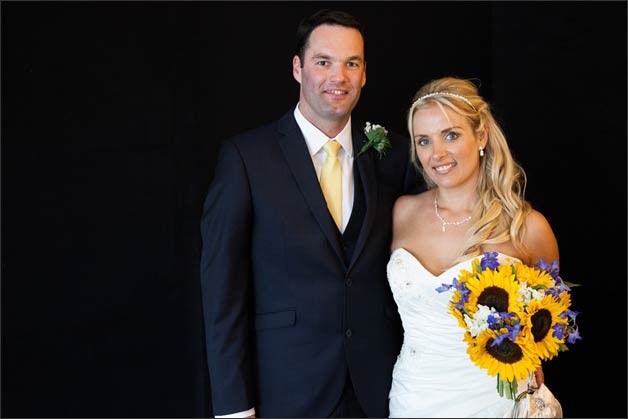 We had the chance to meet Andrea and Simon last winter. They came over Lake Maggiore after warm recommendation from Sonia and James. Do you remember their lovely wedding? They got married at Villa Rusconi just last summer.
Andrea and Simon opted for something more intimate for a group of about 30 guests and they fell in love with Lake Maggiore as first sight.
They wanted a wow factor… a stunning view a great panorama so we suggested them two enchanting venues that left them and their guests breathless!
Getting ready in Stresa the pearl of Lake Maggiore
Andrea and Simon decided to get ready, separated as tradition wants in two among the most beautiful hotels in Stresa.
Once ready Simon met all guests at the main pier and got on boar of a pretty motorboat to reach ceremony venue.
Andrea did the same once ready. A vintage boat took her and her lovely young bridesmaid from Stresa to Pallanza where the ceremony was planned.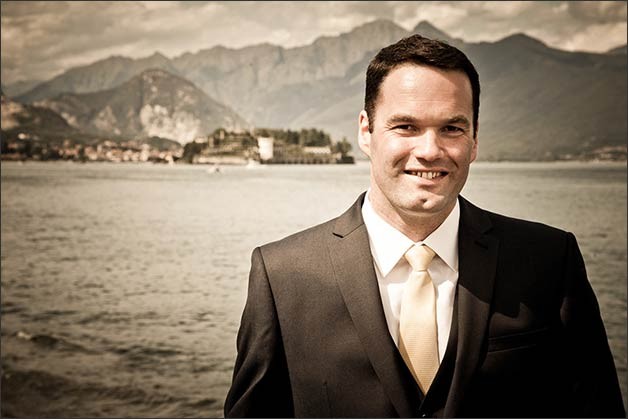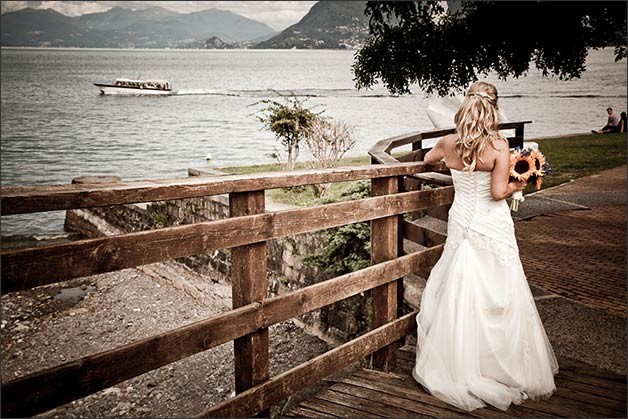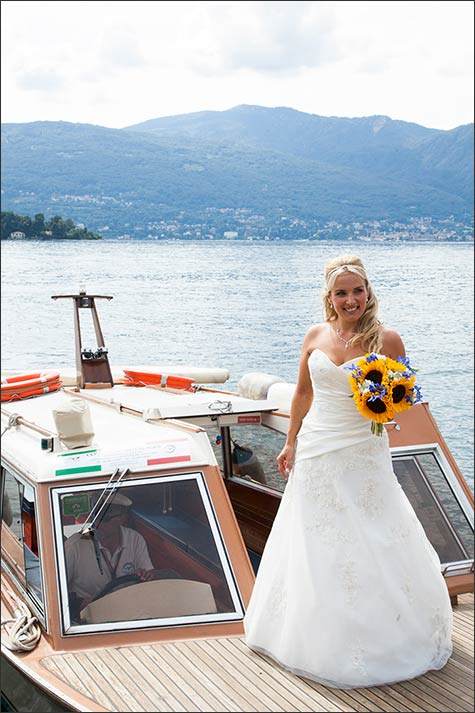 Villa Giulia: a ceremony overlooking a stunning view on Lake Maggiore
The amazing venue Andrea and Simon chose for the legal civil ceremony overlooking Lake Maggiore is VILLA GIULIA.
Villa Giulia is a stunning venue owned by the town of Verbania Pallanza. It is used to host exhibitions and legal civil ceremonies.
It has been built in 1847 by Bernardino Branca (the inventor of famous Italian liquor Fernet Branca!)
It is a wonderful villa with romantic garden on the shores of Lake Maggiore. Civil ceremonies can be performed inside the lovely rooms of the villa, outside in the garden just be the shores or on top of the high terrace of the villa with a magnificent view over all Lake Maggiore.
This is the place where Andrea and Simon deduced to tie the knot.
Images speak for their own the venue is just amazing… here you can really touch the sky!
Ceremony was simple yet very moving accompanied by the sound of a classical guitar.
For her floral decoration Andrea opted for sunflowers with blue touches.
A happy and joyful team for a smiling bride!
Bridal bouquet, bridesmaids bouquet, ceremony centrepiece and centrepieces at the reception were all made with lovely sunflowers, blue little flowers and greenery.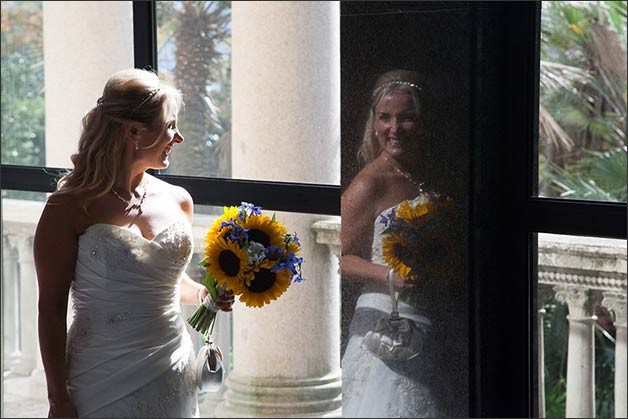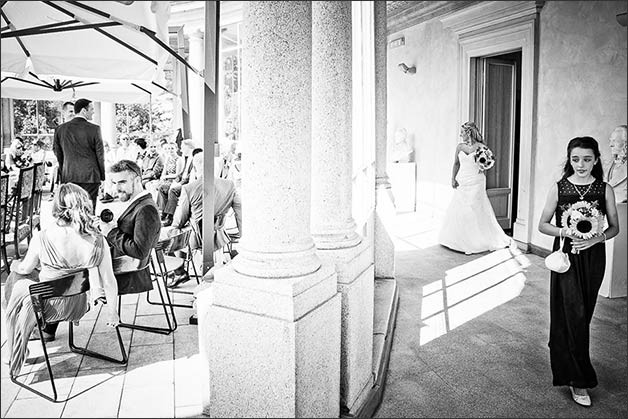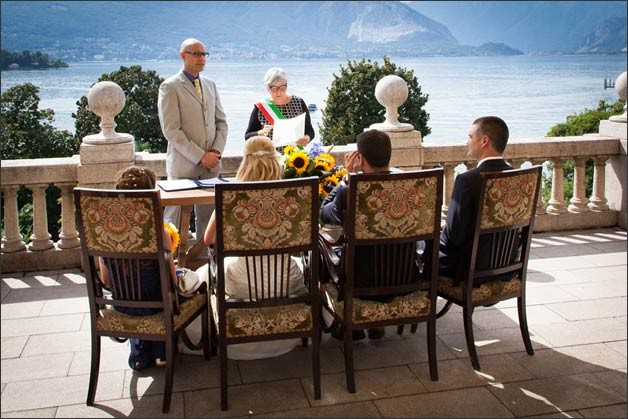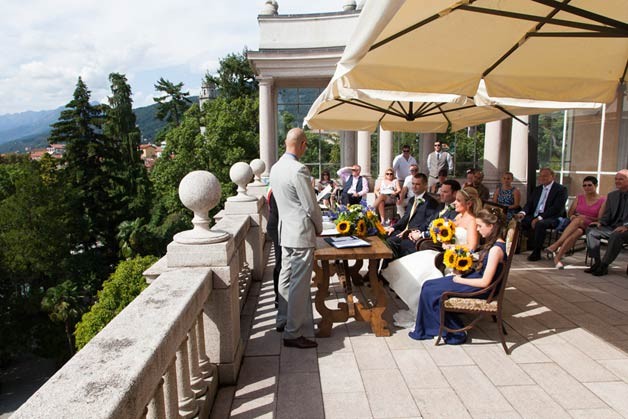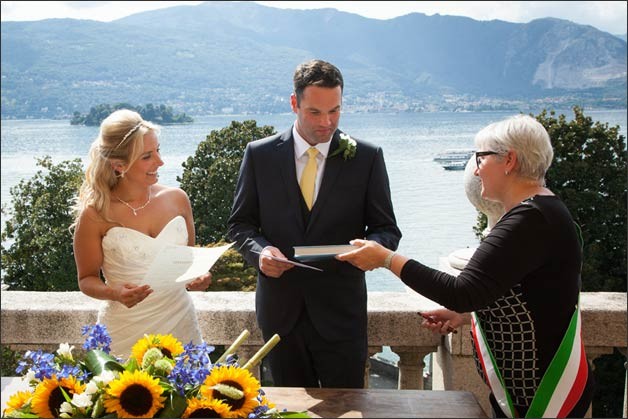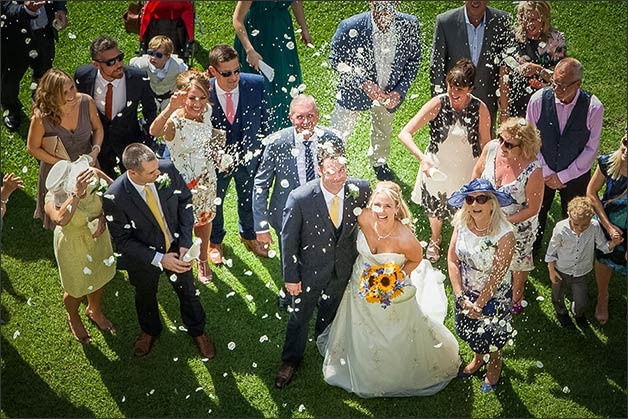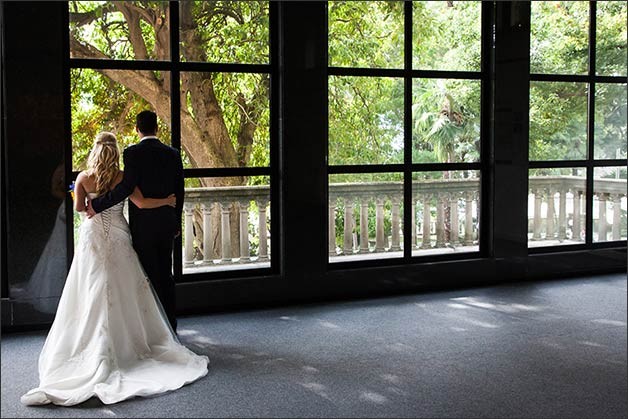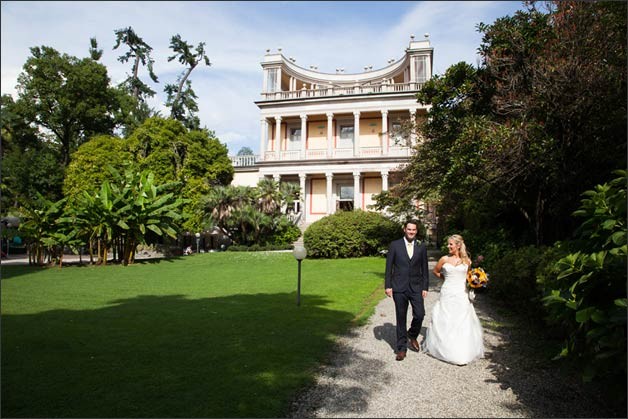 A fantastic reception venue overlooking Lake Maggiore
After some romantic shots in the gardens of Villa Giulia, bride and groom share with their guests a couple of drinks in the bar of Villa Giulia. It is a nice bar that stays open all day and even later at night that could be a perfect venue to have a toast right after the civil ceremony at Villa Giulia. A pretty al fresco area to enjoy Lake Maggiore and its view.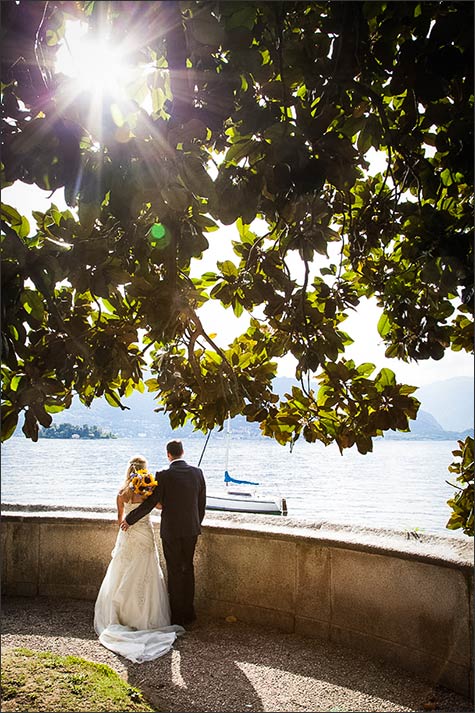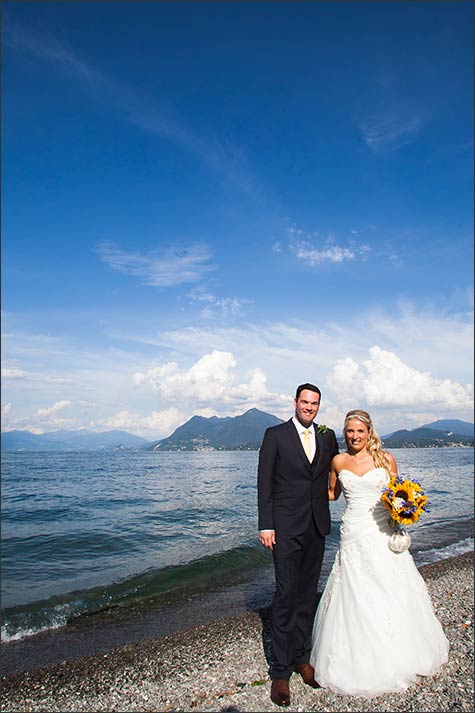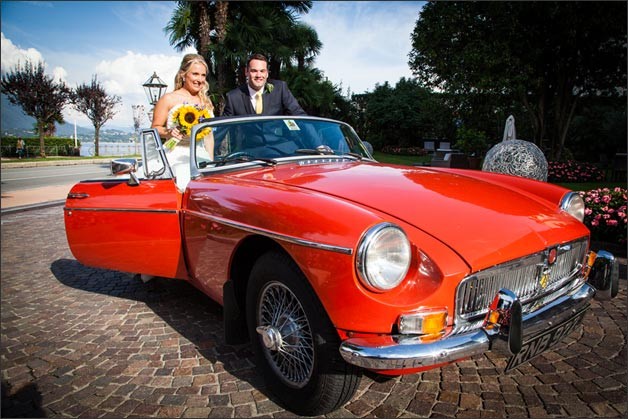 Right after a boat for Andrea, Simon and all their guests took the chance to enjoy a fantastic boat trip on the Lake looping around Borromeo Islands and admiring the beauty of Lake Maggiore coastline by the waters.
The wedding reception was planned on the roof top of one of the hotels in Stresa: a skybar!
The skybar in Stresa is a fantastic venue for a young and fresh wedding reception on Lake Maggiore.
View is simply incredible and the atmosphere is loungey and very stylish.
Andrea and Simon had their aperitif overlooking a great sunset on Lake Maggiore and after a gourmand dinner inside the restaurant of the hotel they got back to the skybar for the cutting of a delicious Italian wedding cake.
They opted this way as the weather was not stable during the day but with a full summer day with no clouds the skybar can surely host the full reception with aperitif, seated meal and dances to follow.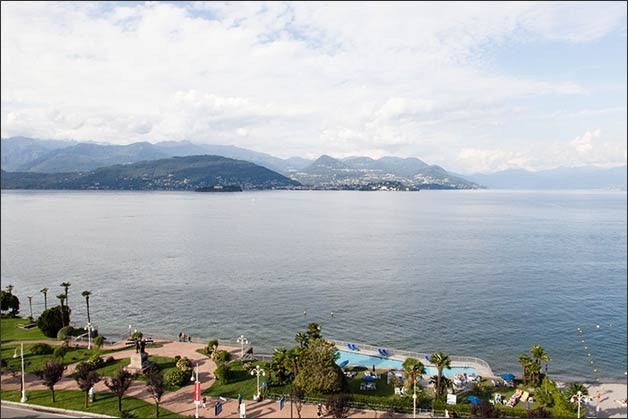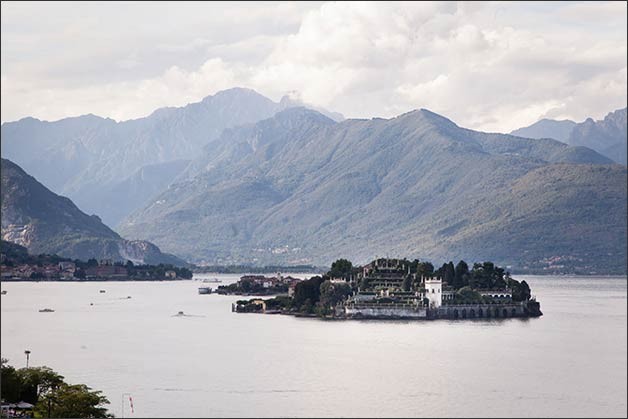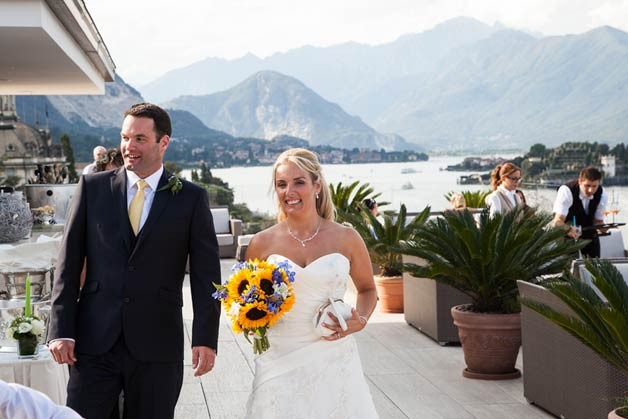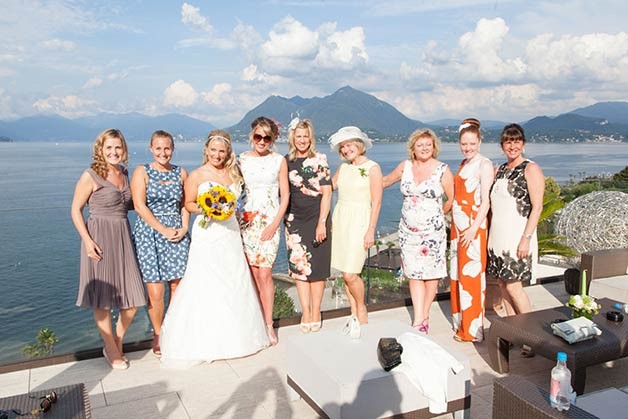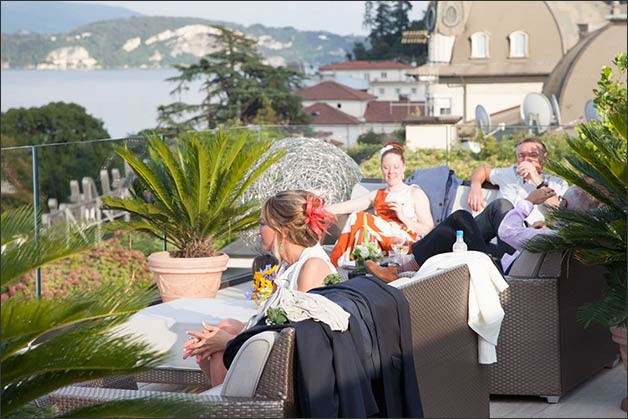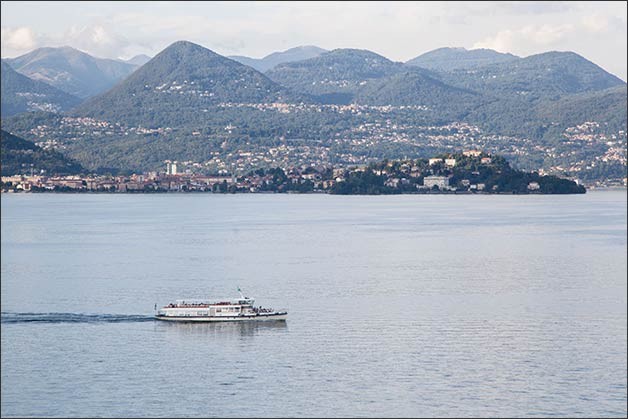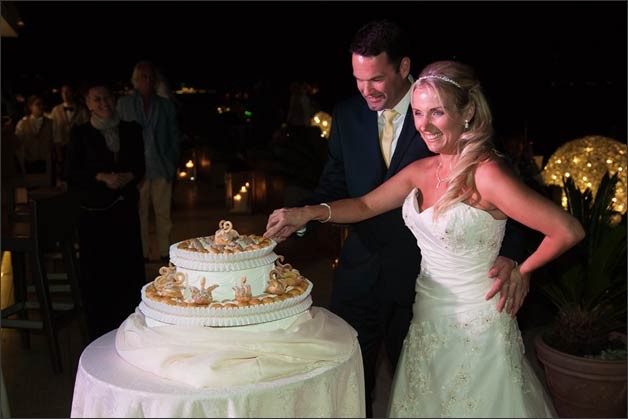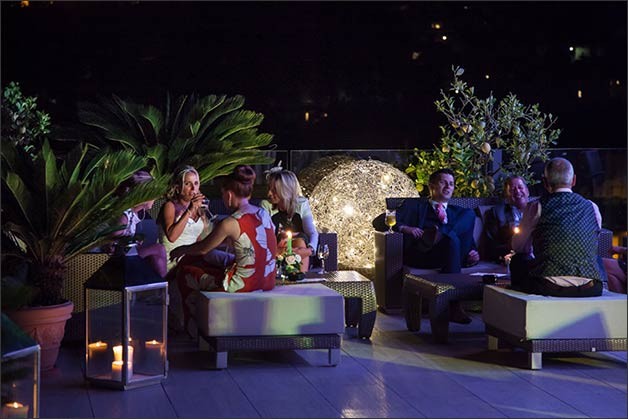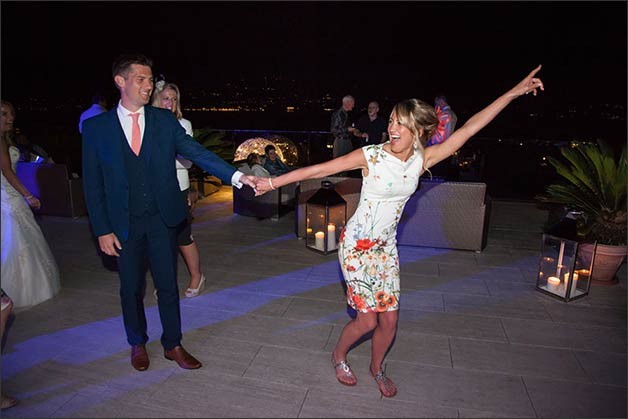 Now we are sure you understood what we meant with touching the sky on Lake Maggiore…
Andrea and Simon's wedding couldn't be more romantic and moving but also very fresh, young and impressive!
Don't you think so?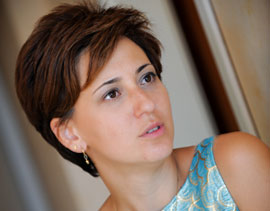 My name is
Valentina
and I work as wedding coordinator on
Lake Orta
and
Lake Maggiore
.
Before being a wedding planner and coordinator I worked for an American company planning events. I turned into wedding planning for SposiamoVi group, more than 5 years ago. Since Italian Lakes Wedding was founded I work with them to make bride and groom's dreams come true on this wonderful Lakes of North West Italy and Piemonte region.
l love creating with my couples the perfect event for them following their wishes and needs, helping to find the best solution for their ideas and budget.
I like meeting people talking with them and know more about their cultures and traditions. I do like sharing Italian customs with them and working in team with couples to let them experience a real and dreamy Italian wedding!
I will be pleased to guide couples along lovely traditional and pedestrian roads of Orta village discovering the beauty of this romantic Lake between villas, traditional restaurants wonderful churches and enchanting St. Julius Island.
I will be happy to let couples discover bigger and charming Lake Maggiore with its Borromeo Islands, wonderful hotels and villas overlooking the waters.
I'm sure you would be amazed by the beauty of these special corners of Italy so I'm simply wait for you for a lovely experience to create and live together.
For any information about your wedding on Lake Maggiore CONTACT ME