irjam und Daniel kamen im Juli auf mich zu und wünschten sich eine r
omantische Location für Ihre Hochzeit
. Sie wollten vorab in der
Schweiz
standesamtlich heiraten und dann eine emotionale, aber auch
intime Trauzeremonie am Lago Maggiore
abhalten. Hierzu sollten 70 Gäste geladen werden.
Als ich nach dem Wunschtermin fragte, bewahrheiteten sich meine
Befürchtungen
, dass sie sich den September 2015 vorstellten, also in ca. 2 Monaten.
Daniel and Mirjam
did approach me in July asking me to help planning a romantic and
intimate wedding ceremony
. Upfront they got legally married in
Switzerland
and the idea was to have about 70 guests attending to a private wedding in a beautiful location. Asking for a date they answered in September same year.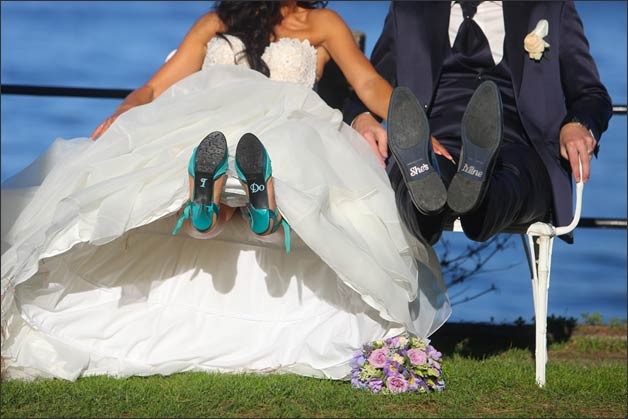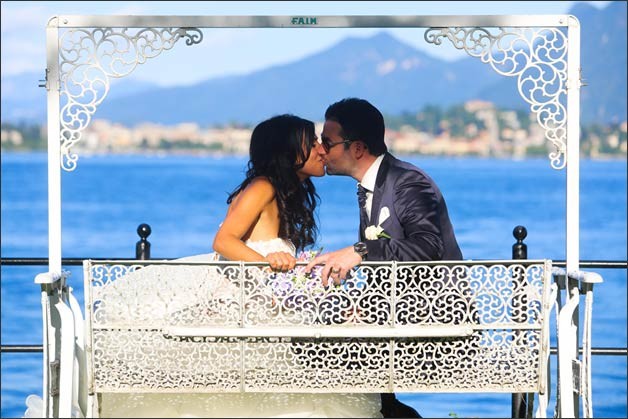 Aber weniger die kurze Zeit war die Herausforderung, sondern viel mehr in dem stets voll gebuchten September an einem Wochenende noch eine disponible Location zu finden. Da bei einer freien Trauung keine bürokratischen Vorbereitungen nötig sind, konnten wir ihnen auch mit einem Sonntag als Hochzeitstag vorschlagen. Mit viel Glück haben wir das Hotel Splendid in Baveno und den 6. September als Datum fixieren können.

As September its one of the most booked months for wedding, this was quite a task to look and check location for available dates. Luckily we did not need any burocratic preparations, so it also could be a Sunday. Finally it was
Hotel Splendid
in
Baveno
that was ready for the 6th of September.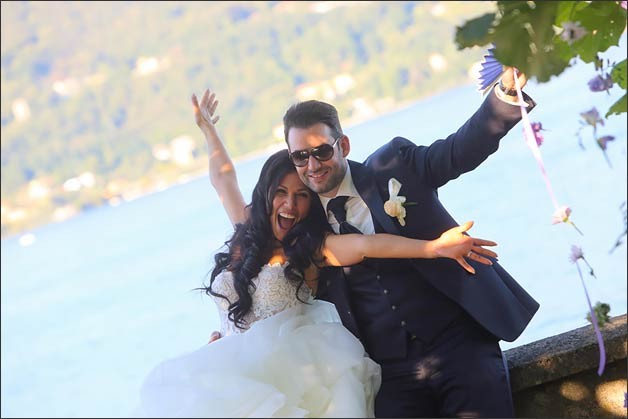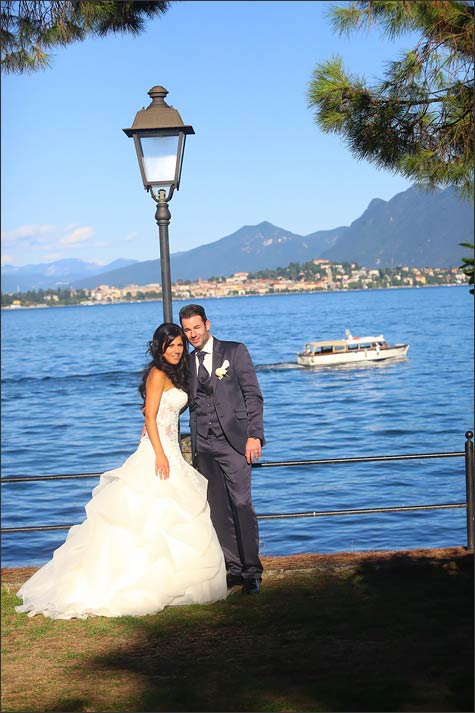 Das Hotel Splendid ist im ersten Moment ein grosses Haus mit unzähligen Zimmern und strahlt eventuell etwas zu wenig Romantik aus. Dagegen spricht das sehr gute Essen und das fantastische Management, mit dem wir innerhalb von kurzer Zeit einen tollen Hochzeitstag ausgearbeitet haben. Ausserdem liegt es direkt am See ohne eine störende Strasse davor.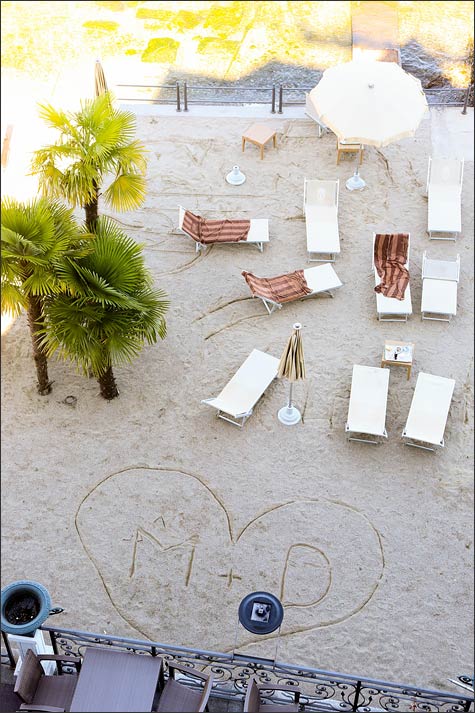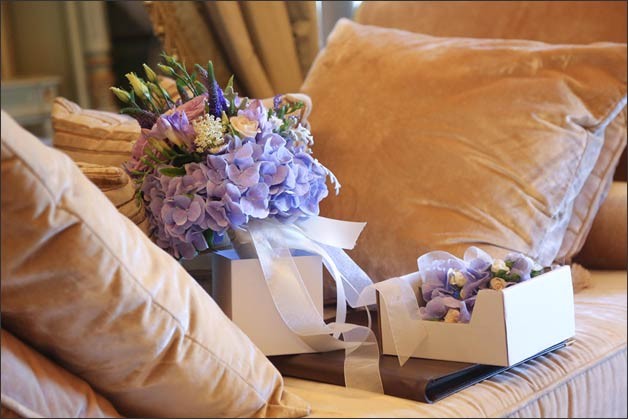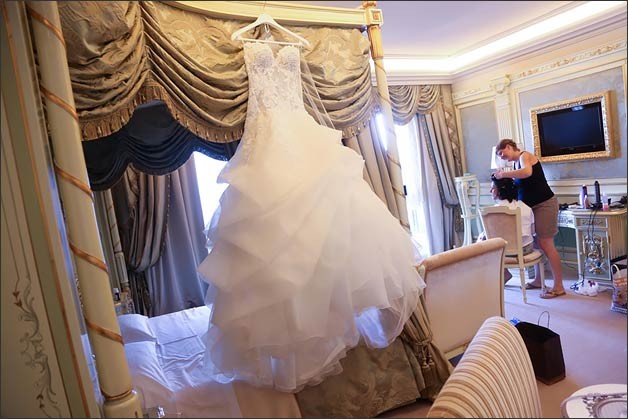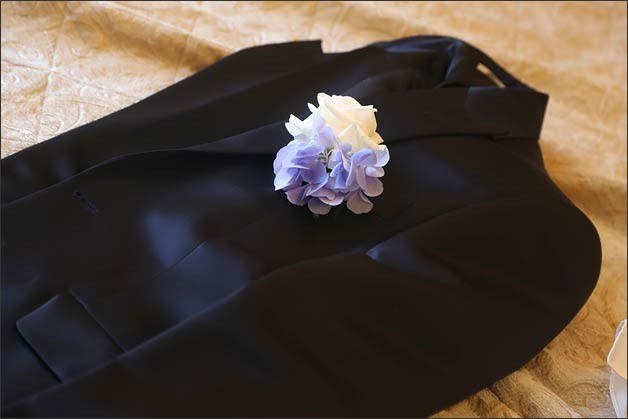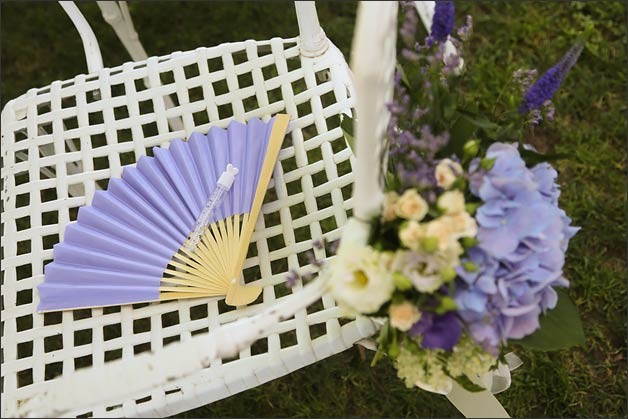 Zum Hotel gehört eine kleine Landzunge mit 8 Platanen. Und genau hier mit wehenden Blumenfähnchen haben wir eine sehr persönliche und intime Trauzeremonie abgehalten. Ein weiteres Plus ist der angrenzende Garten mit Kiosk, wo nach der Trauung zu einem köstlichen Umtrunk geladen wurde. Abgerundet wurde der Tag mit einem gelungenen Hochzeitsdinner, einer grossen Beerentorte und als Überraschung für das Brautpaar ein spektakuläres Feuerwerk.

There is a peninsula that has 8 trees, so it is a very shady and
intimate place for a wedding ceremony
full of emotions. Right next to the peninsula is a parc and a kiosk where we offered a toast and delicious fingerfood. Of course there was the taste of a wedding dinner, a cake made of red berries and as surprise for bride and groom a spectacular firework.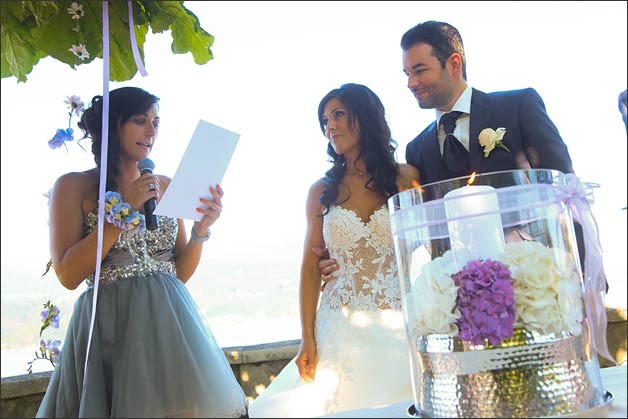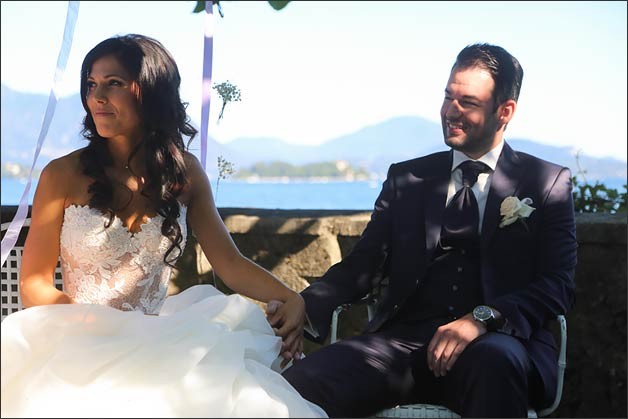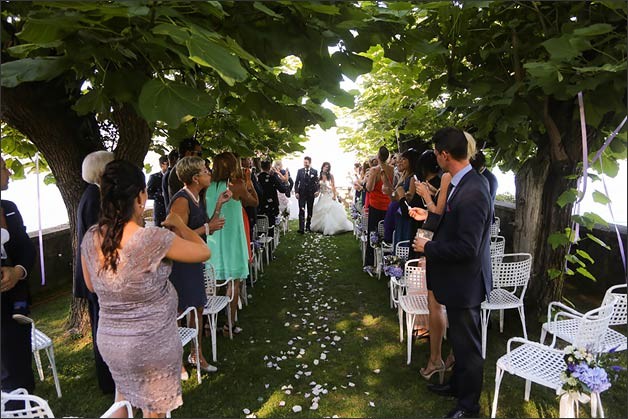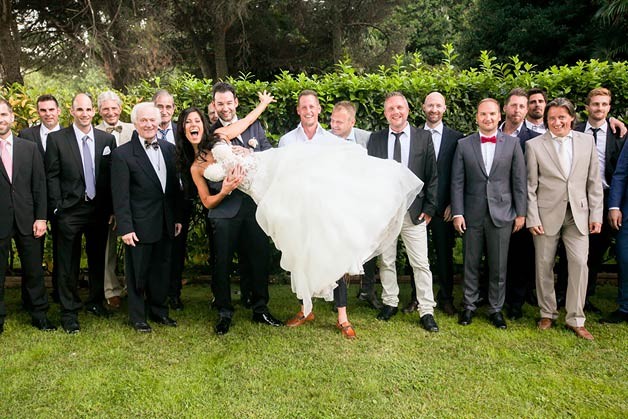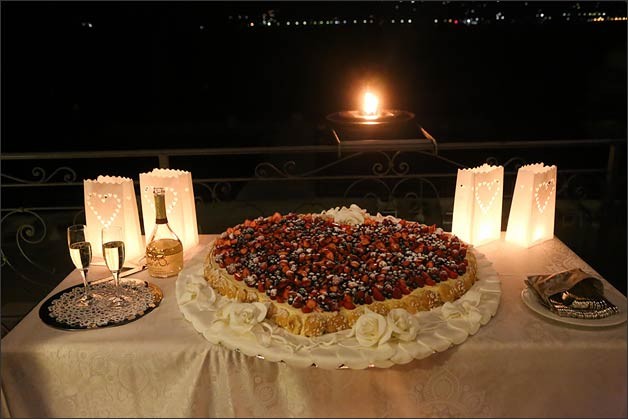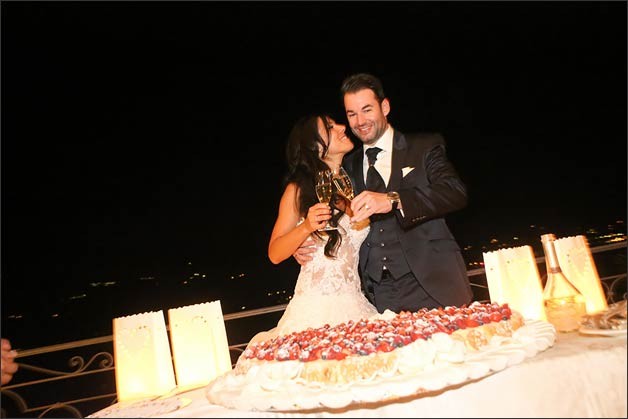 Das Ergebnis der Hochzeitsplanungen, die natürlich immer mit schnellen Entscheidungen seitens des Brautpaares einhergingen, war umwerfend und mit vielen Komplimenten der Gäste bedacht.

The result of our plannings, of course accompanied by fast decision by the couple, was a wonderful day. And this was highlighted by so many compliments from all attending guests.
What about you? Yours Britta, Creative Wedding