usan and Conor tied the knot in beautiful
Church in Varenna
, on Eastern shores of Lake Como. They opted for a
hot pink themed wedding
. A wonderful deep color that enriched beautiful venues they chose for their wedding celebrations. It created a joyful and warm atmosphere.
After a touching ceremony Susan and Conor reached Villa del Balbianello by boat, for a wedding photo session together with both families and friends. Later, they lead to the most luxury Hotel in Tremezzo for an over the top wedding reception.
Official wedding photographer was Daniela Tanzi, who captured the best moments of their wedding day.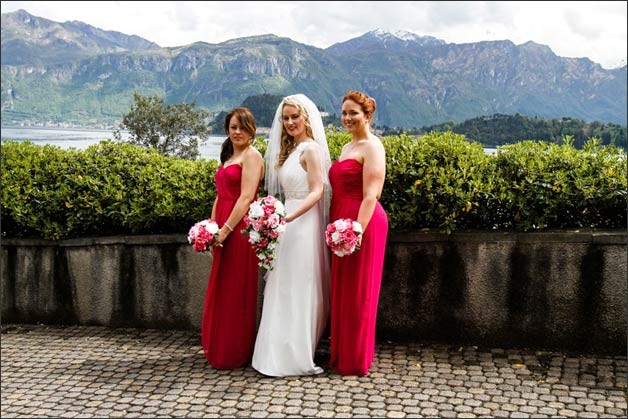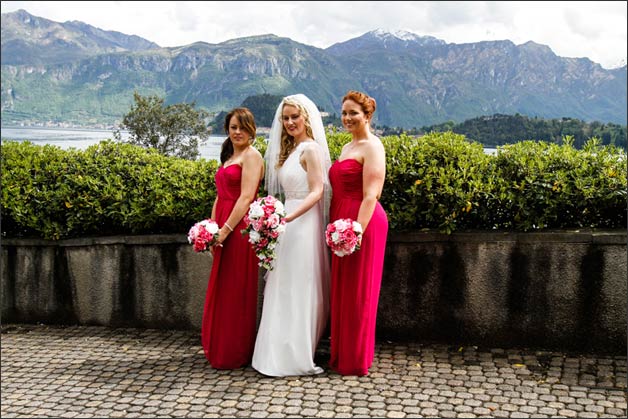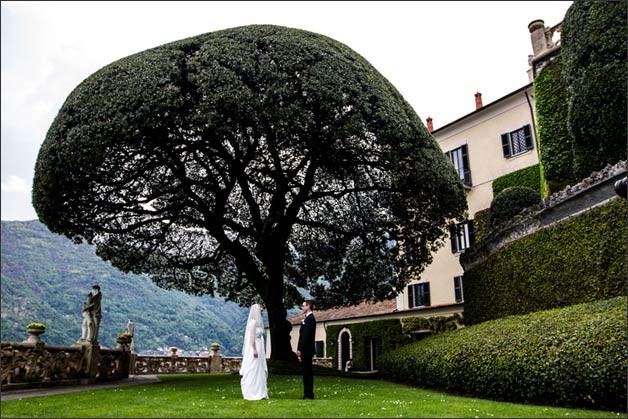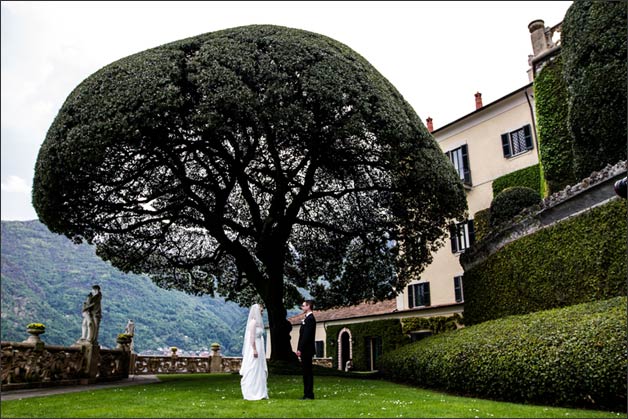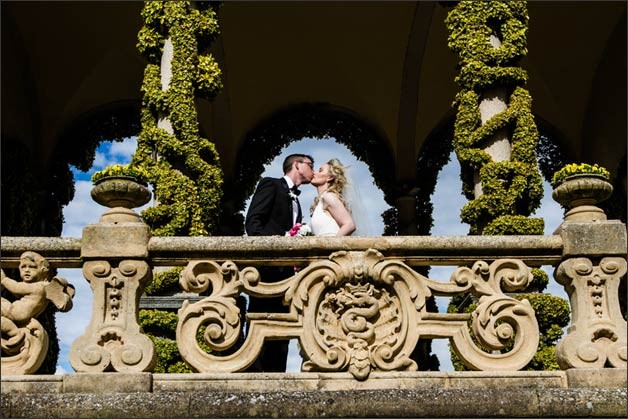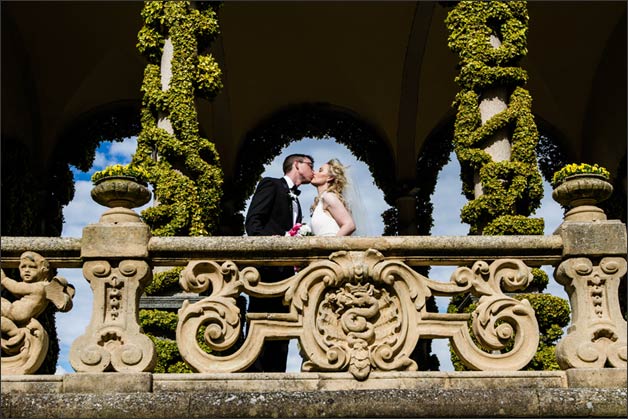 Getting ready before the Ceremony
Susan got ready enjoying a wonderful view of Lake Como in a private Villa with her family and friends. This villa is an enchanting venue. The ideal place to spend some time before and after the wedding.
Villa and its surroundings has also some lovely spots to take amazing pre wedding pictures with the bridesmaids.
Bride and bridesmaids then reached the church in Varenna on a charming wooden boat. It was such an emotional experience that lead bride to tears of joy during the transfer. A moment to remember!
A special thanks go to our hair and make up stylists who took care of the bridal look. Hairstyle stood out Susan's big blue eyes, with her long blond hair!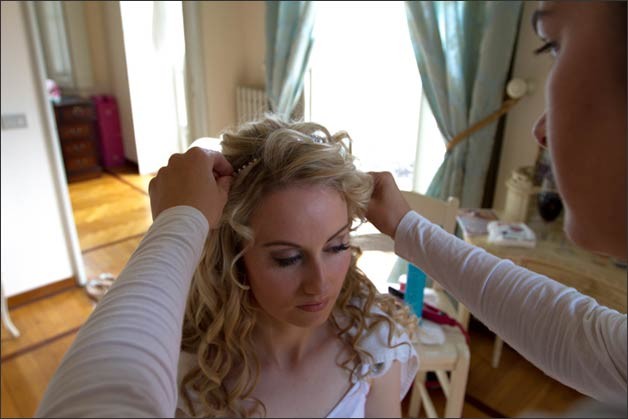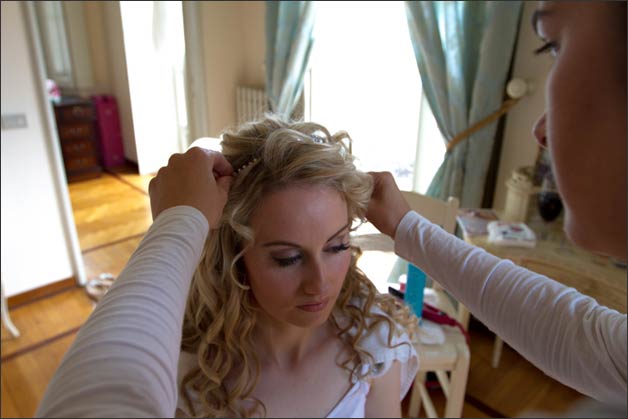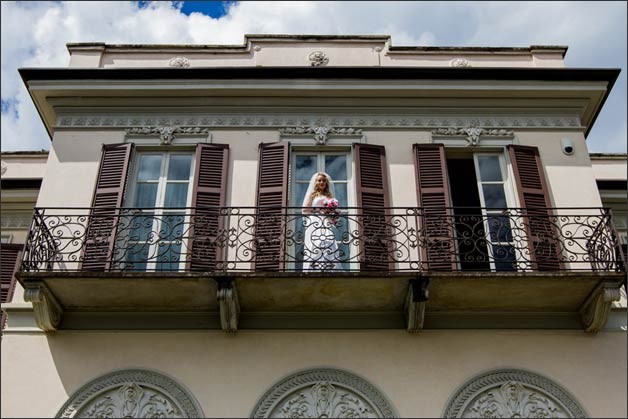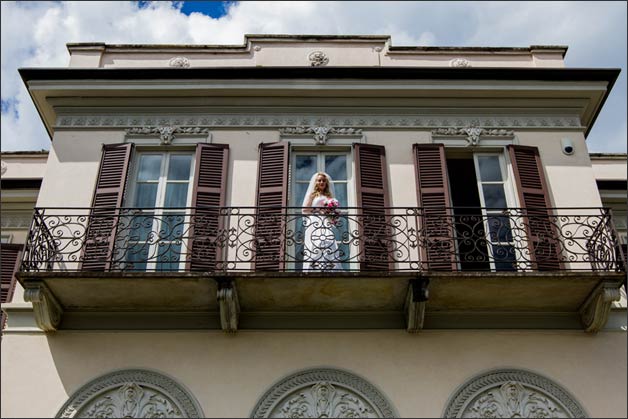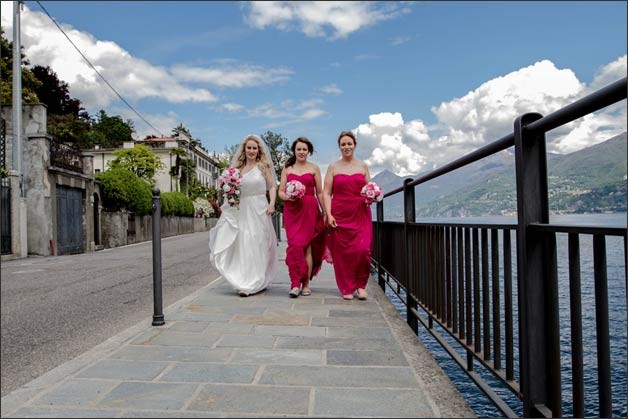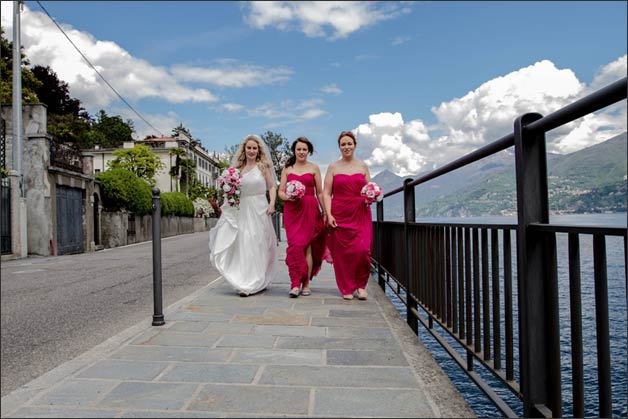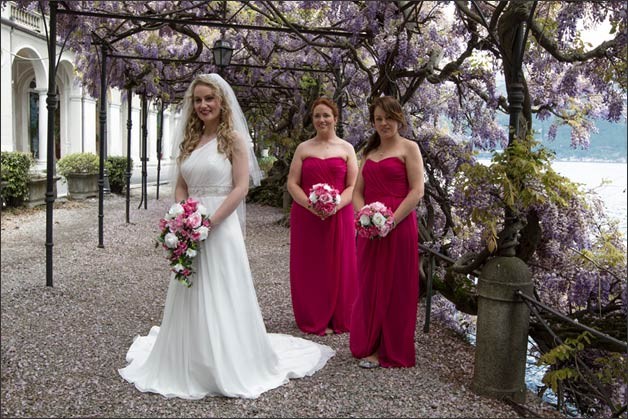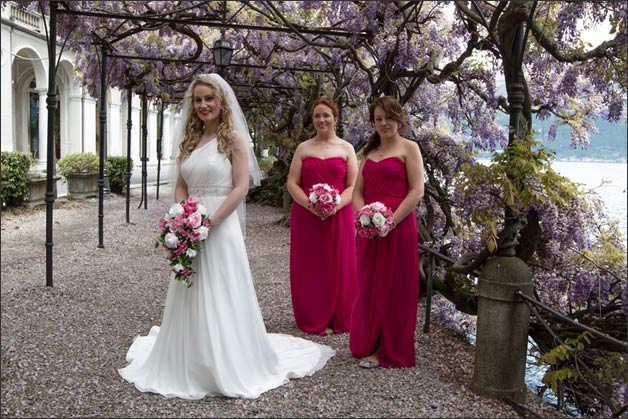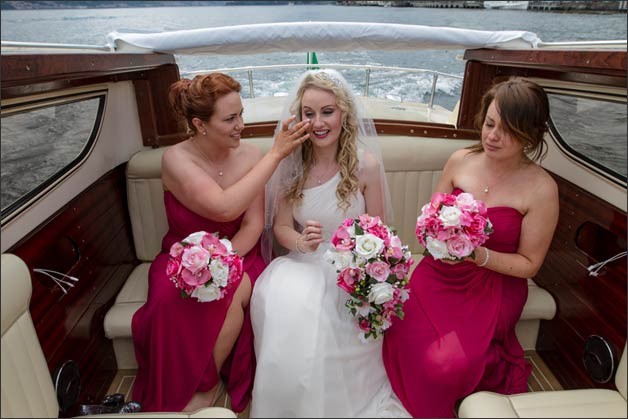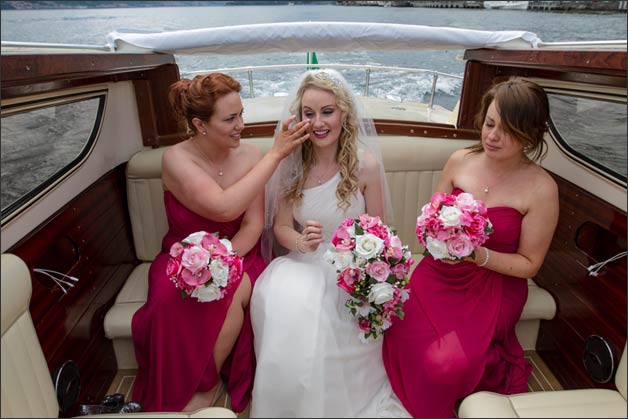 Welcome to Varenna – Lake Como!
Varenna is a charming romantic village that hosts one of the most evocative medieval Churches of all lake Como.
Susan and Conor chose this historical wedding destination for their catholic ceremony.
Soon after their wedding ceremony, Susan and Conor took the chance to have a littlw walk in dreaming medieval Varenna. Thanks to its picturesque roads and paths, Varenna represents a great setting for unique wedding pictures!
We arranged for Susan, Conor and their guests a small aperitif on a boat trip to reach Villa del Balbianello.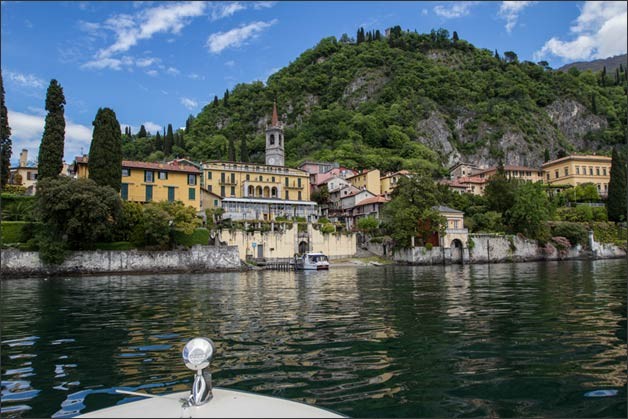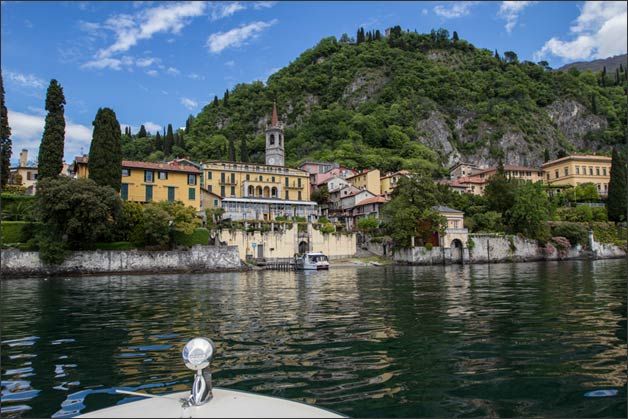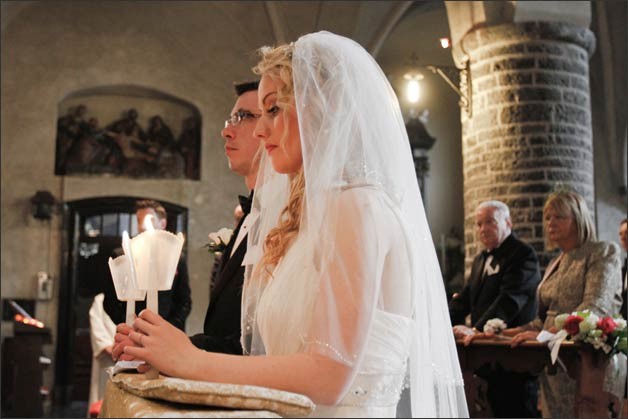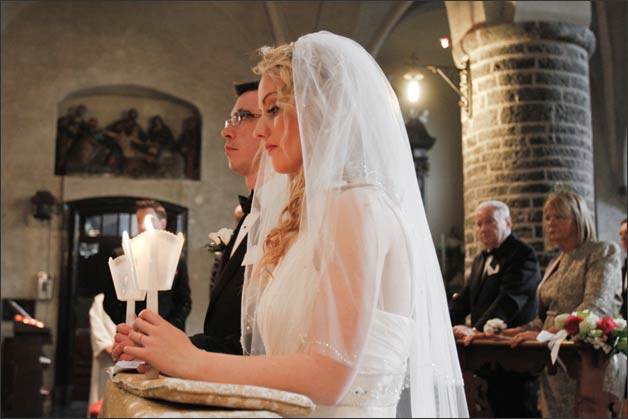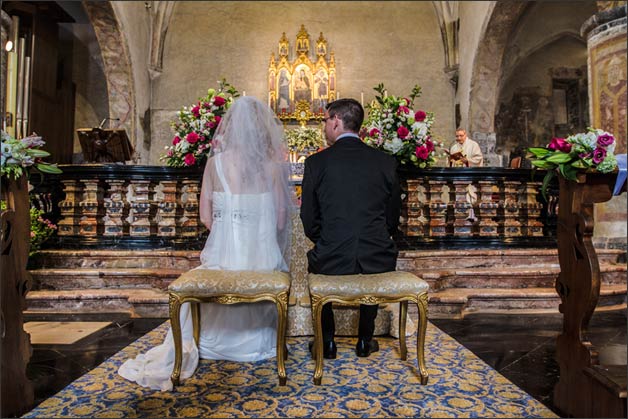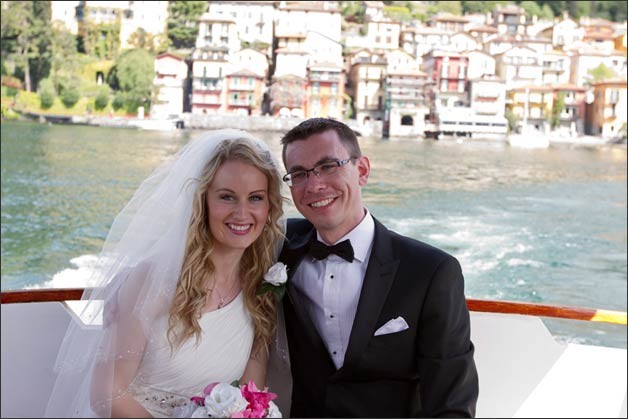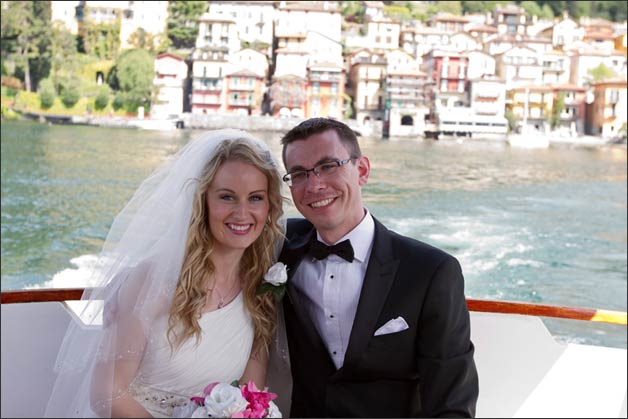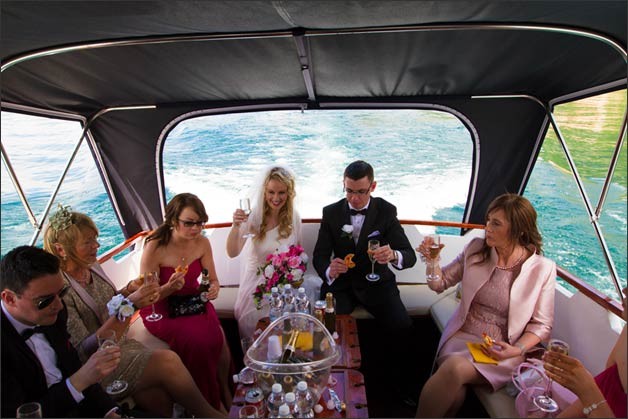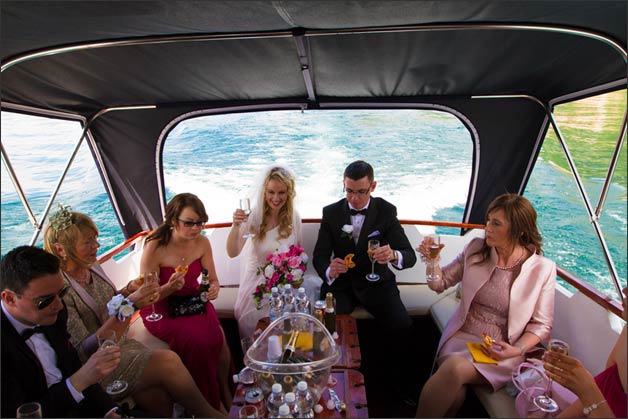 Next stops: Villa del Balbianello and Wedding Reception
Susan and Conor had another romantic photo shooting at Villa del Balbianello.
Bride and groom chose to stop at Villa del Balbianello before the sunset in order to get a fantastic scenario for their wedding photos in the perfect manicured garden of the villa.
Wow factor was guaranteed!
All guests were simply amazed to see Villa del Balbianello in all its beauty!
To keep the event very private and exclusive, wedding reception was planned in a
super luxury hotel located in Tremezzo
. It was perfectly reachable by boat from Villa del Balbianello.
Susan and Conor rented a private room to enjoy a
five stars dinner
prepared by high level chef and a magic view over Lake Como.
White and hot pink flowers on silver centerpiece embellished Susan and Conor's wedding table. A color explosion that amazed the newlyweds and their guests! It made their celebratory meal in this historical venue even more special.
Seeing our couples' smiles is the best award we can get!
Susan and Conor, we wish you a joyful life together!!!