As wedding coordinator on Lake Como I would like to give you some tips for some lovely weddings on this areas. With this post I would love to give you some suggestions if you may consider a catholic Wedding ceremony on Lake Como.
We receive everyday many requests and questions about the possibility of having a religious, catholic ceremony in Lake Como Churches.
The answer is YES, but only in few of them.
IMPORTANT!
Destination weddings couples can get married only in two Churches on Lake Como.
Both Churches are located in
Varenna
.
estination weddings couples can get married only in two Churches on Lake Como. Both Churches are located in Varenna.
The reason of this difference between Varenna rules and other Lake Como towns is simple: town of Varenna and its Church belongs to
Diocese of Milan
.
Milan is a big and modern city and it is more flexible from a religious paperwork point of view!
All the other Churches located on Lake Como belong to
Diocese of Como
where only residents can get married to.
This is also valid for religious blessing – they can be symbolic only. Anyway for blessings (symbolic ceremony, not registered) there is an exception though!
Side of the two
churches in Varenna
we mentioned I can add and suggest you a third option. It is located not far
Tremezzo
… but we'll talk about this option in one of my next posts!
A wonderful wedding on Lake Como:Emily and Richard's Religious Ceremony
ake Como is one of the most enchanting place in Italy and one of the most chic wedding location on Northern Italy.
Emily and Richard
fell in love with one of the churches in Varenna at first sight.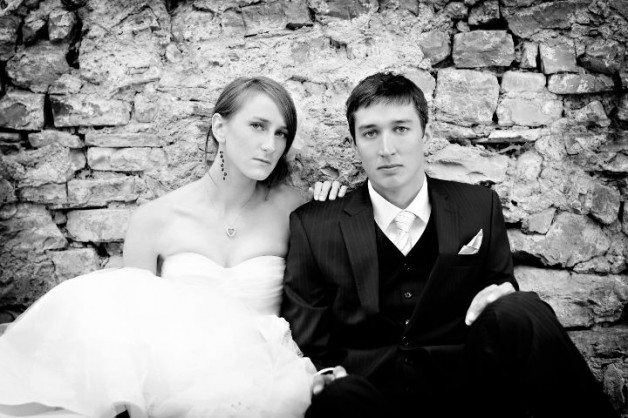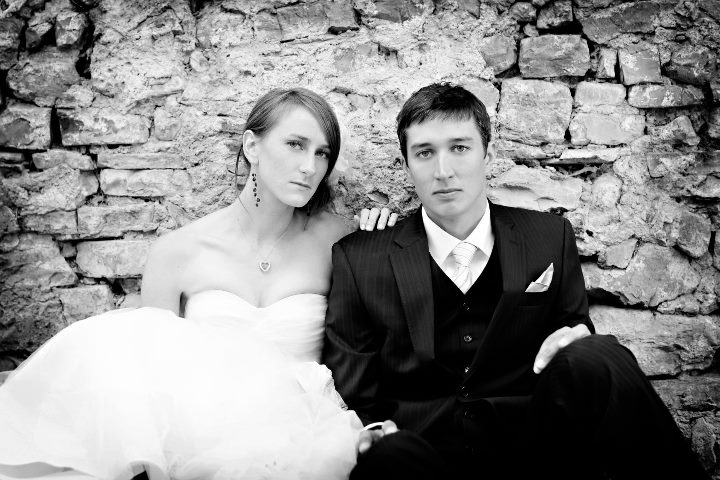 Between the Churches I mentioned, they chose the most panoramic one, which is located up on the Varenna hills with a stunning lake view. What an amazing set for your wedding pictures!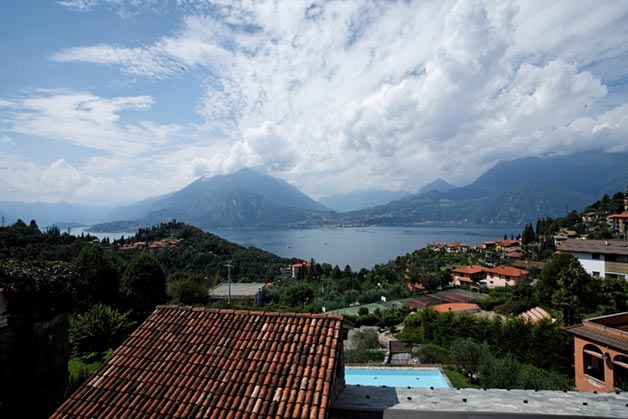 Ceremony was performed by local Priest who speaks perfect English and can perform also a full wedding mass.
Emily wore a romantic wedding dress and we chose together a vintage style bouquet. It perfectly matched her dress and with ambiance all around her.
Richard was so elegant in his classic suit. He was also very nervous while waiting for Emily walking down the aisle!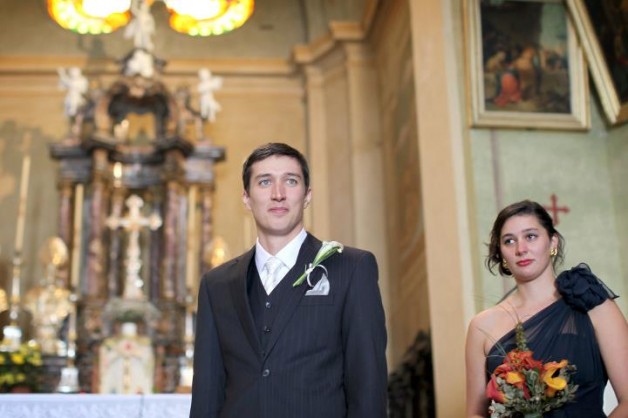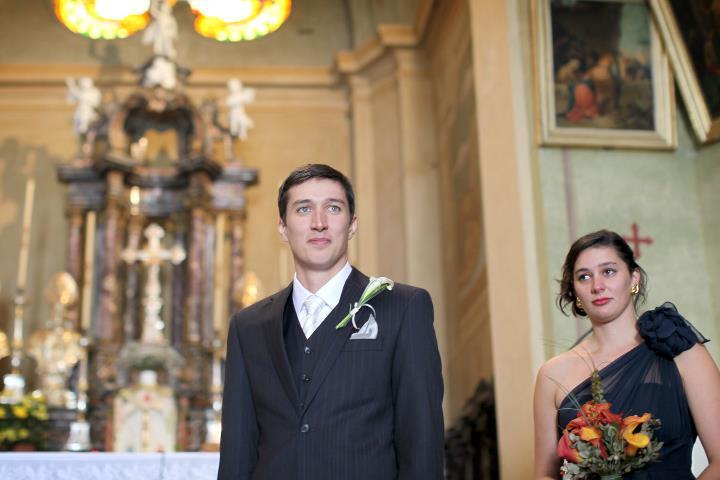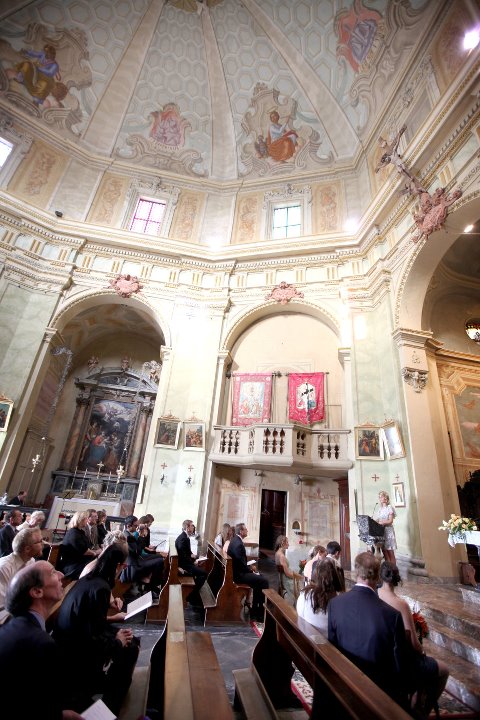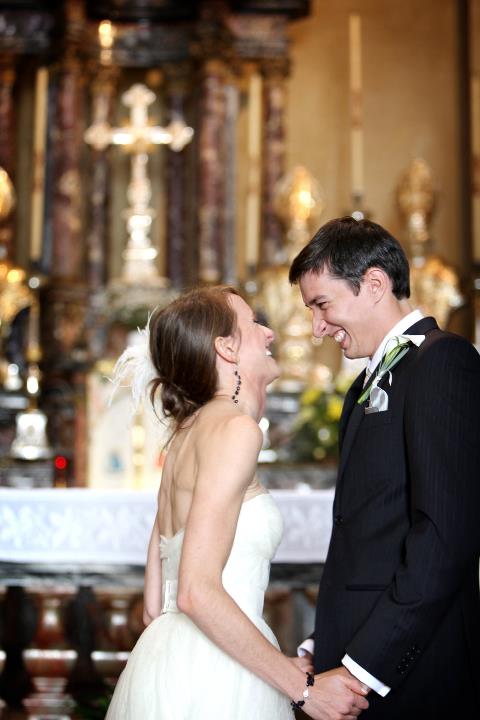 Simple and intimate ceremony went so smoothly. This wonderful church in Varenna is incredibly beautiful and Lake Como landscape is amazing!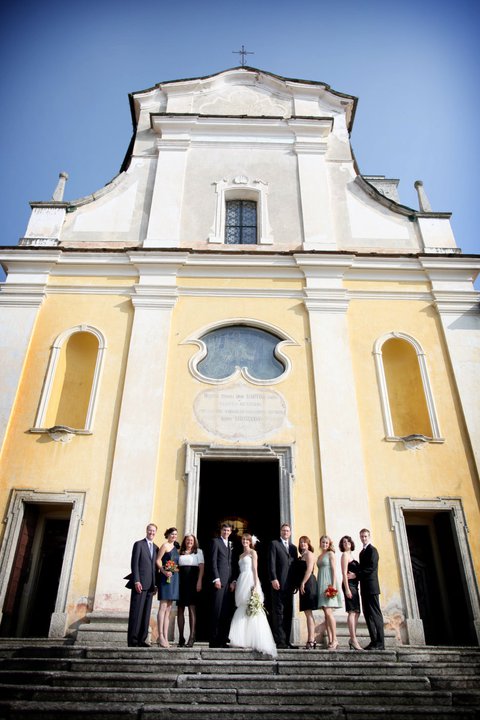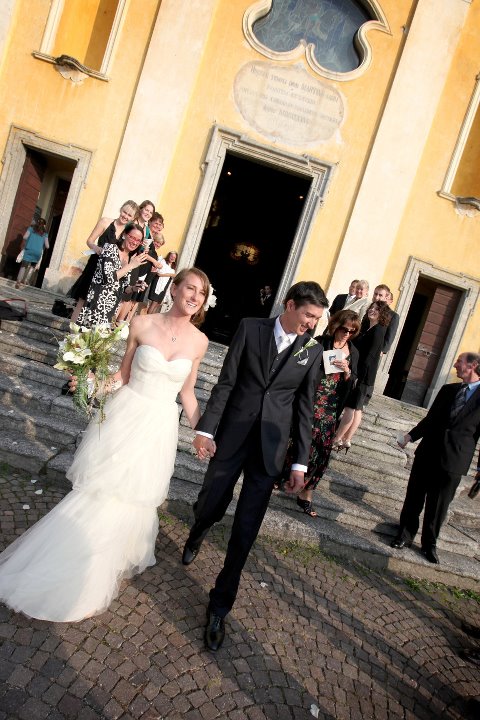 A great photo session on Lake Como
Photo session spots and venues need to be carefully selected before making any decisions.

The most important things to bear in mind are the following:
Lake Como is huge and the distances might be really relevant.
Guests do not necessary need to join the photo session: some team pictures can be taken right after the ceremony and afterward leave your guests go for the wedding cocktail experience!
Don't underestimate the wedding pictures: this is a memory forever and taking at least one hour for this is something you have to do!
An now…. back to Emily and Richard wedding and to their photo session on Lake Como!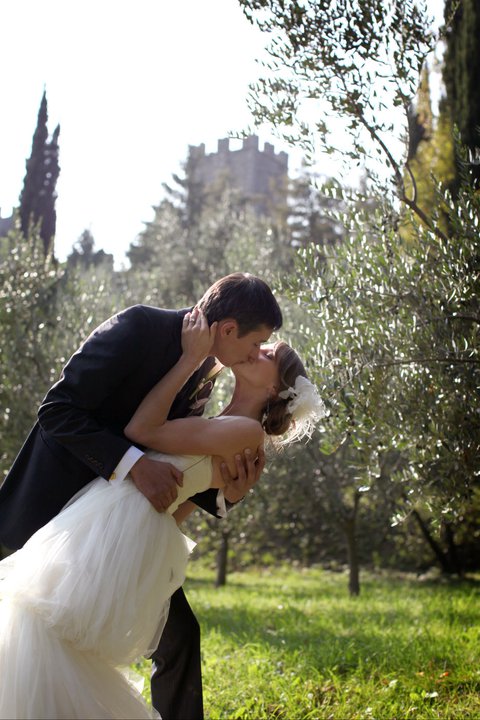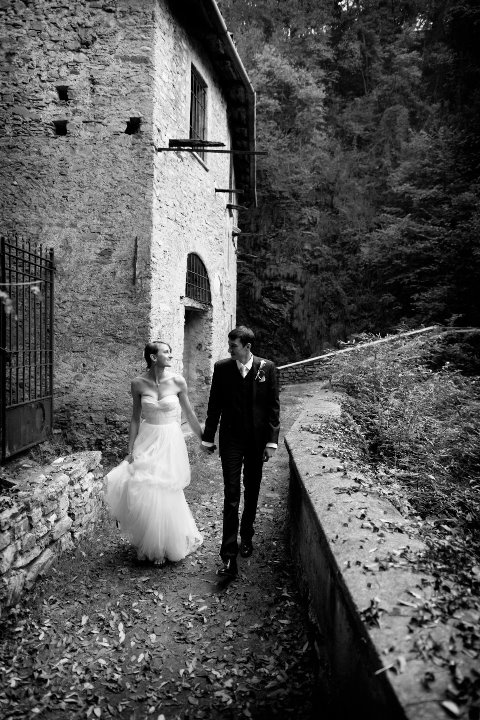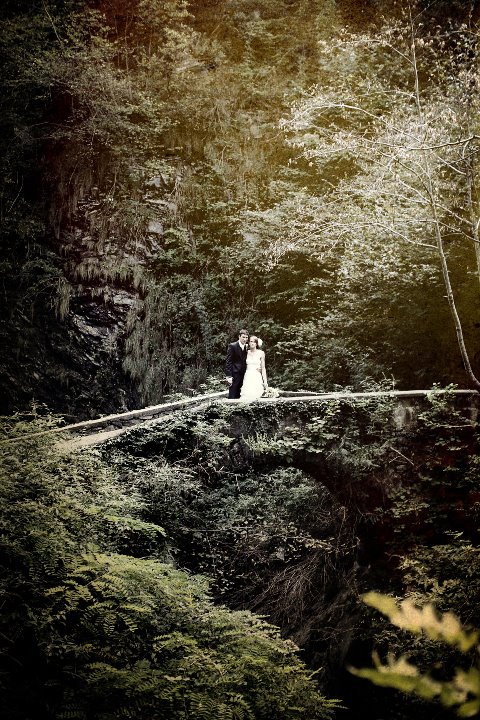 The church in Varenna is located on the hills in the middle of an ancient village, not far from a natural environment and not far from an ancient medieval Castle: Vezio Castle.
These places and spots were the first set for Emily and Richard's photo session. Here you can see some wonderful shots taken by amazing and experienced photographer Andrew Vick.
Enjoy these stunning Lake Como wedding pictures!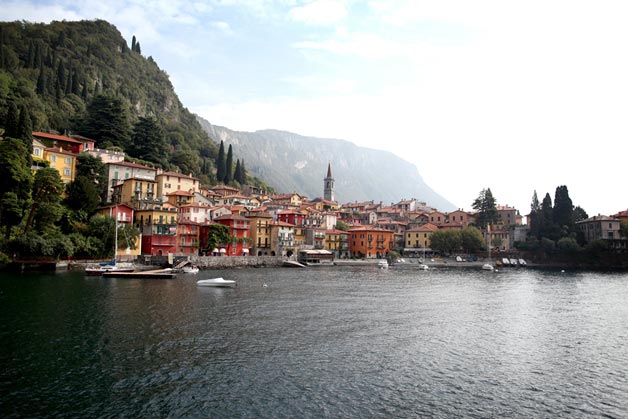 Photo session part 2: Varenna Village and unexpected spots on Lake Como
econd part of Emily and Richard's photo session was taken in main centre of Varenna Village, directly on the shores.
Marring abroad means trying to experience all you can. Italy and Lake Como could be the perfect destination!!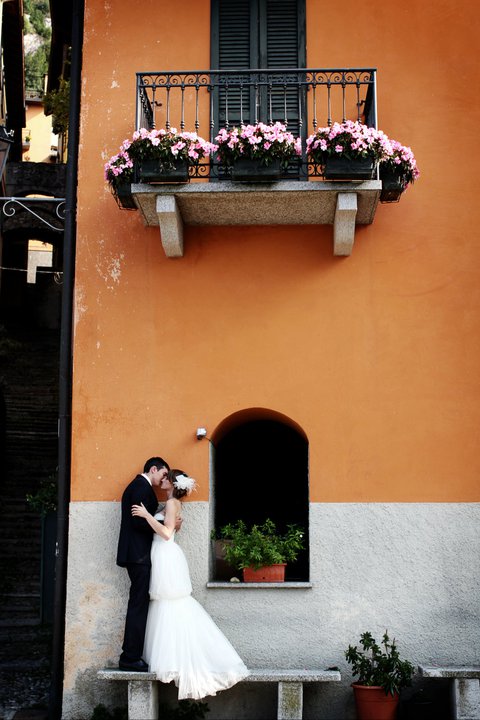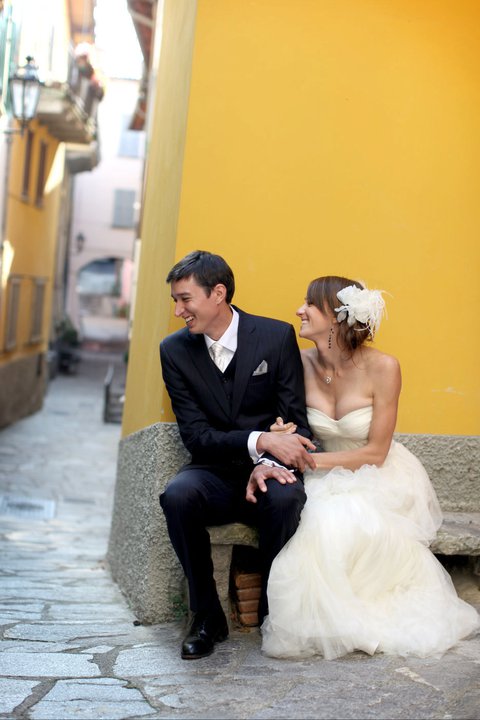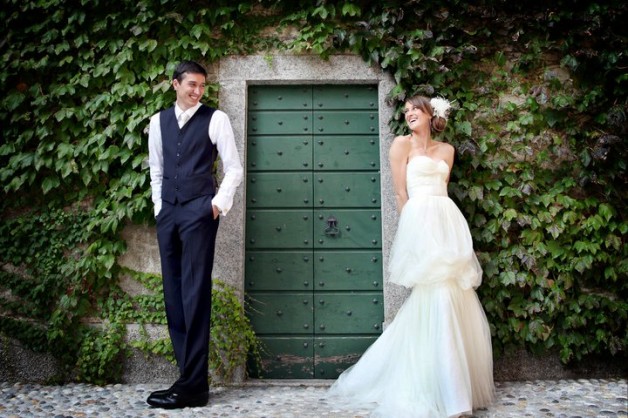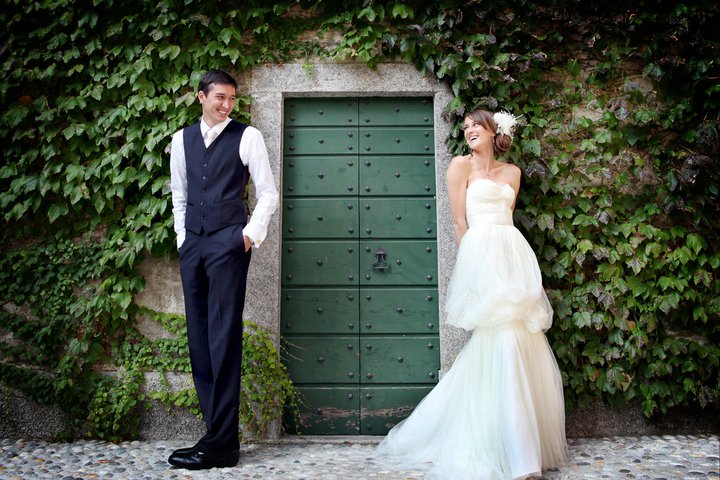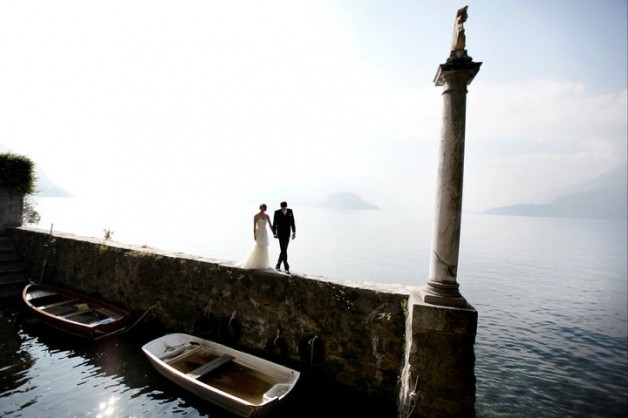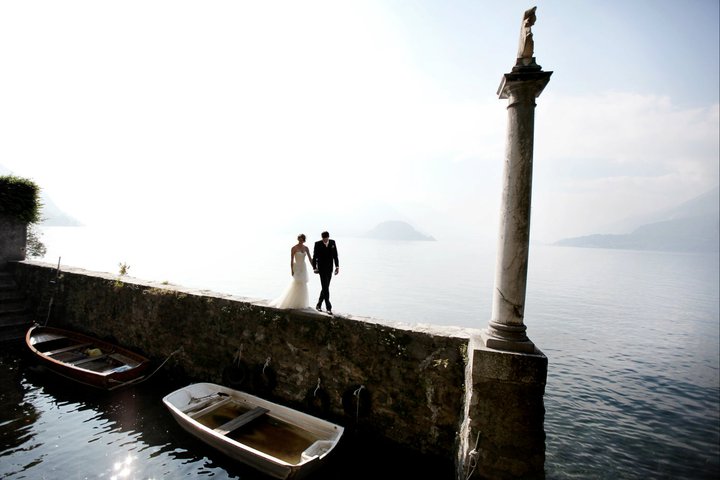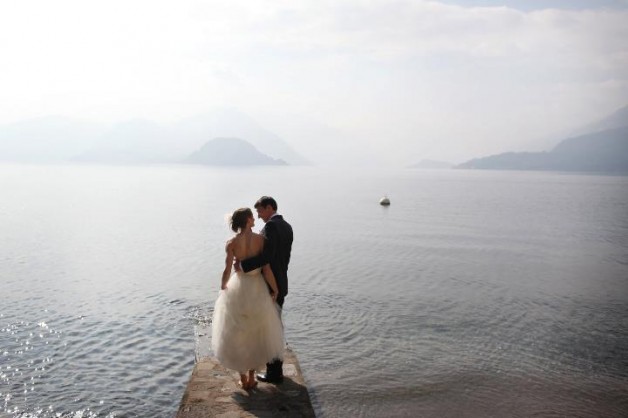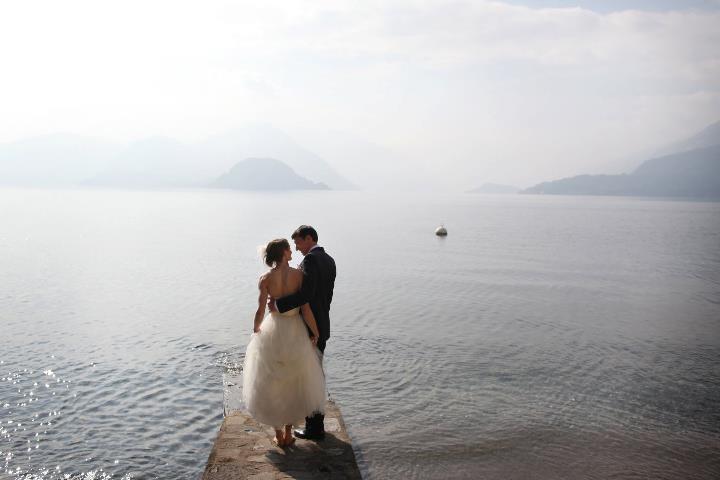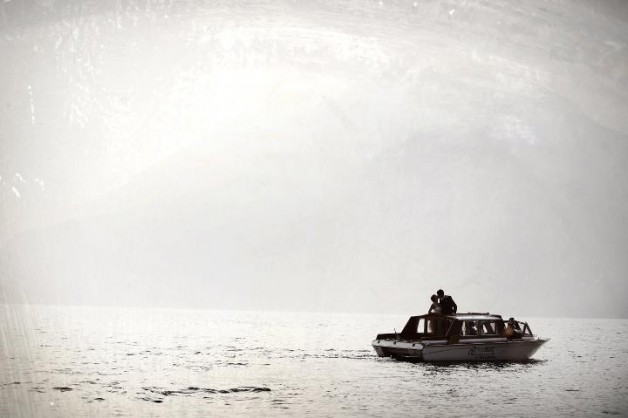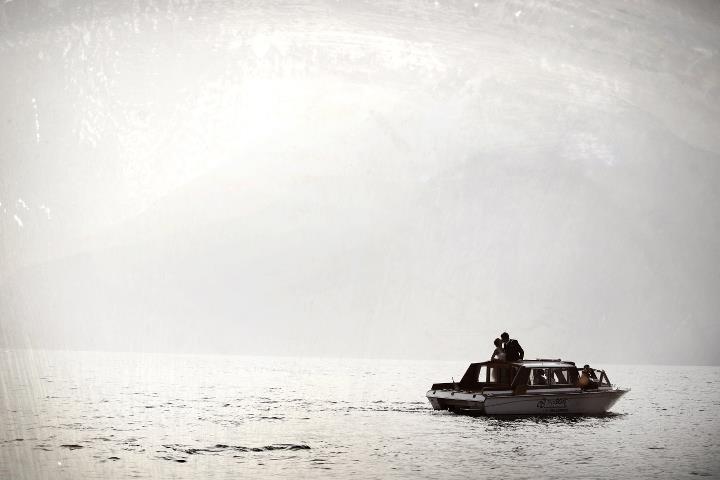 Sometimes following the photographer inspiration could be extremely important.
I have the chance to see so many wedding pictures and those of Emily and Richard are particularly dear to me: thank you Andrew for your great job!
Varenna and Lake Como seem to be even more stunning from Andrew's perspective.
And I'm sure that our followers will love these too!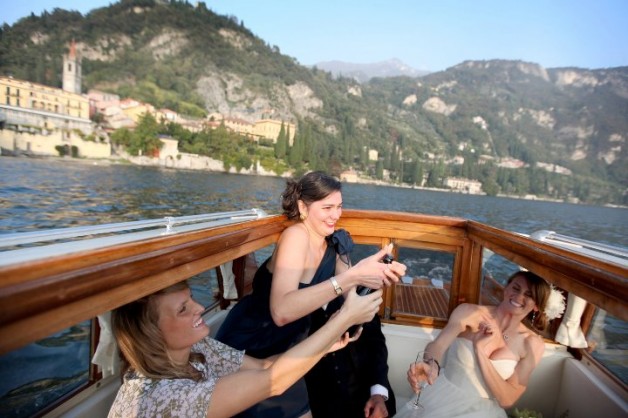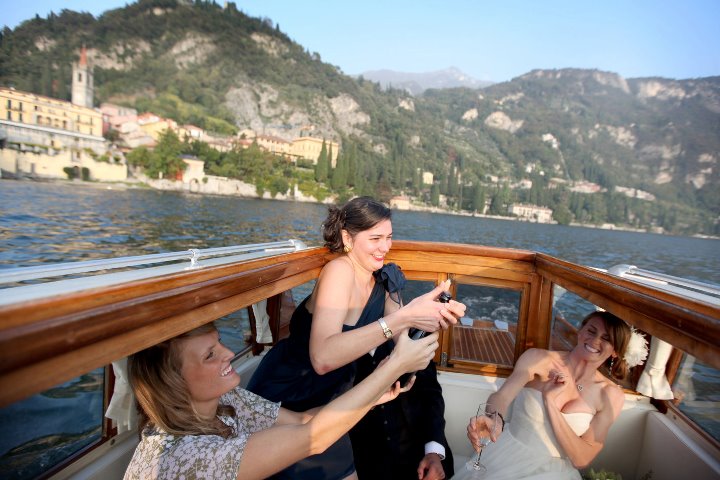 Wedding reception at Varenna Villa – Lake Como
nd after so many pictures… let's party!
Emily and Richard after about 1 hour photo session, joined the rest of the group made up by family and friends for a delicious cocktail, dinner and party.
The
Villa
Emily and Richard chose for their wedding reception is located in the centre of Varenna village and it is still maintain its ancient charm and flavor.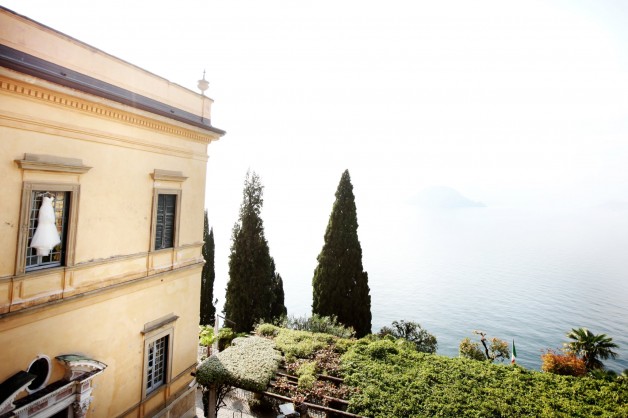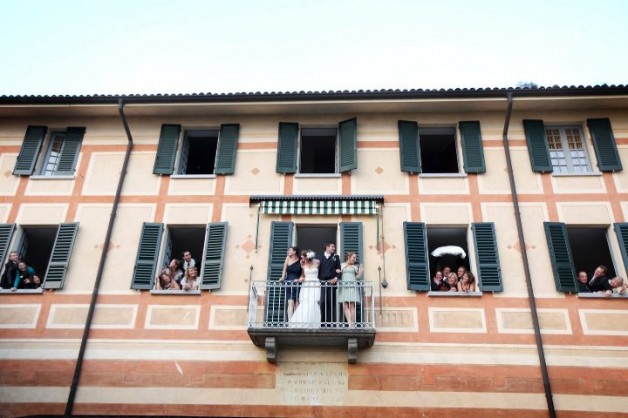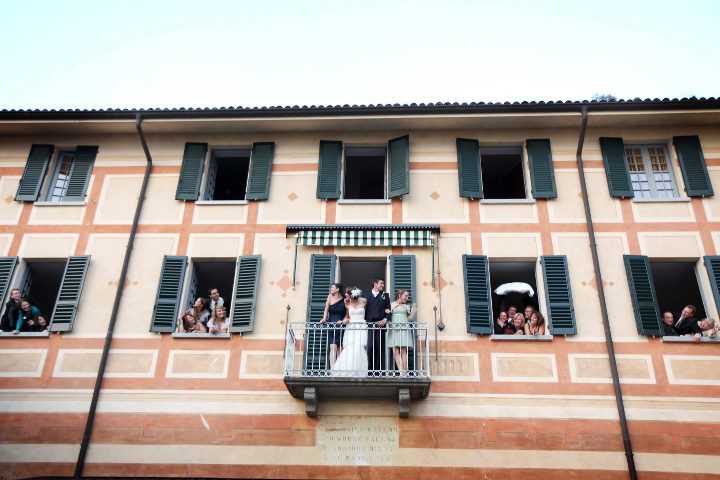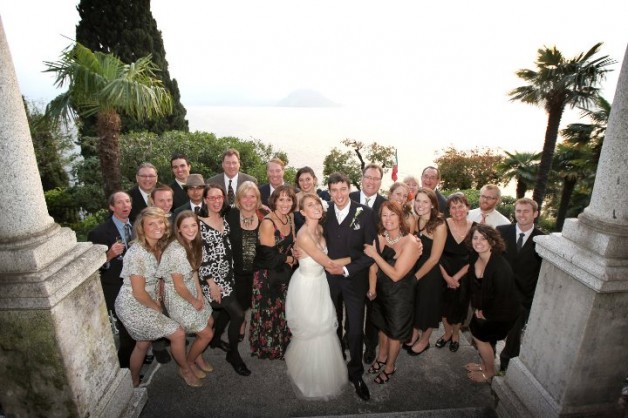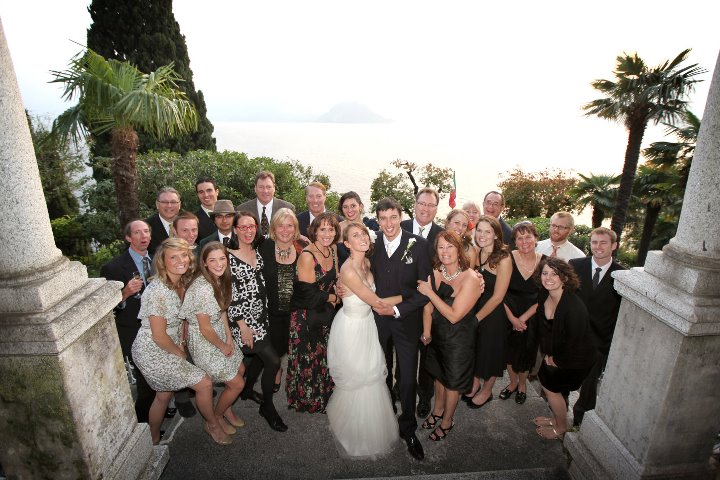 Architecture is simple, refined but not grand with a kind of 'home feeling'.
Main building completely faces the lake. Lake view is guaranteed even if indoor in case the weather is chilly or rainy.
Wedding had a rich cocktail, a five courses dinner followed by a buffet of desserts and wedding cake.
The food was really good and very well presented.
This amazing Villa in Varenna is available until Midnight but the party can continue at a walking distance venue-bar where music is allowed until later.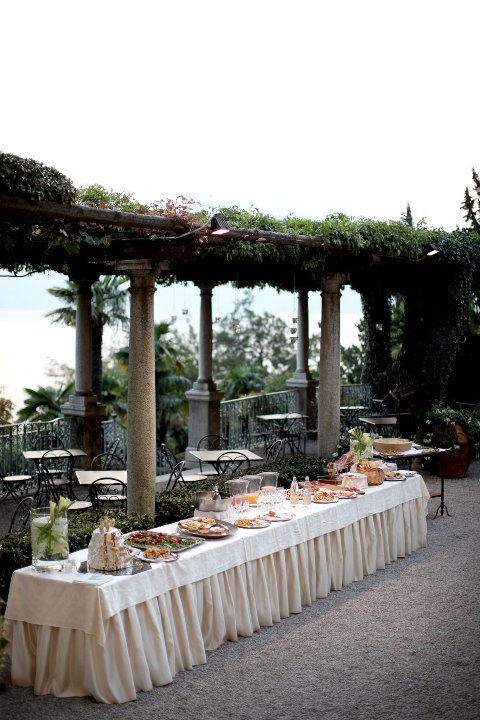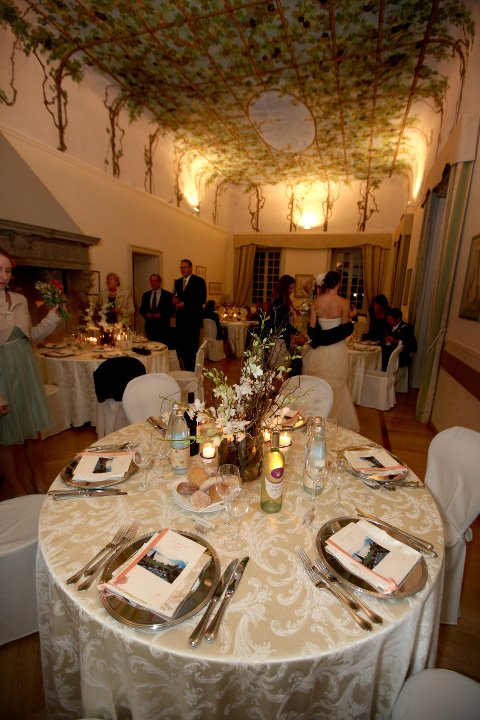 Accommodations in Varenna
ccommodations for your guests is often one of the bride and groom main concern.
Therefore I'm pleased to tell you a little bit more about it.
Varenna is a small village, but given its beauty and fame, this Lake Como village offers a wide range of accommodations: apartments, B&B, hotels from 2 stars to 4 stars.
The Villa we described for Emily and Richard's wedding has 30 rooms which can accommodate a wedding group. Although bookings need to be made far in advance: the venue is highly requested and when this is possible. If you I can recommend to book with at least 2 years notice. This is for both Varenna wedding venue and Varenna rooms – accommodations.
However I will be happy to provide assistance also for last minute bookings!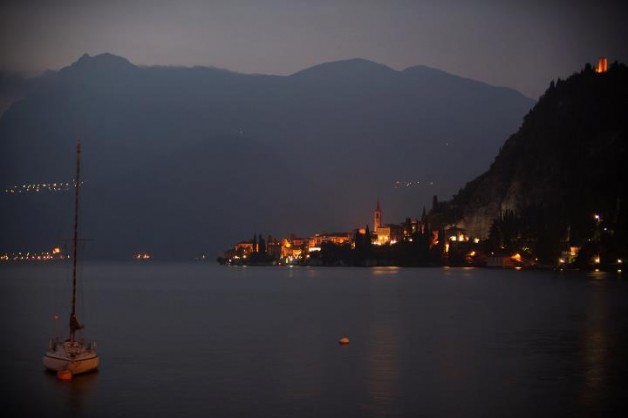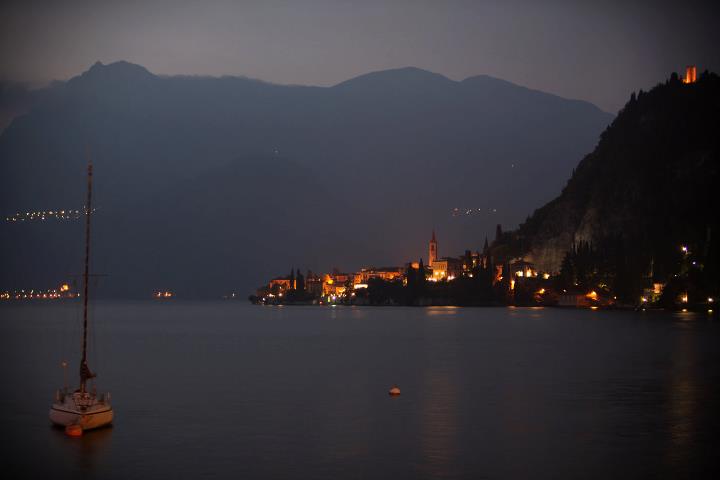 Alessandra Fabi is the Italian Lakes Wedding's coordinator for lake Como area.
She is located in Milan and she has a deep knowledge of the territory.

If your idea of wedding is refined, sophisticated and with a special attention to details, she's your perfect wedding planner!

Alessandra makes each client feel unique and she treats each wedding as if it were her own.

For any information about wedding at Villa D'Este on Lake Como please contact Alessandra Fabi – Lake Como wedding planner.