ome time ago Milanese Marquis Giorgio Clerici decided to move to a magical place between Lake Como and Lombardy mountains, facing Bellagio peninsula.
He dreamed of a Villa with Italian gardens, sculptures, steps and fountains in every corner of the property. This is how enchanting story of Villa Carlotta begun…
Villa Carlotta is a place of rare beauty immersed in 70,000 square meters of lush gardens with a stunning view facing one of the most amazing lakes of Europe: Lake Como.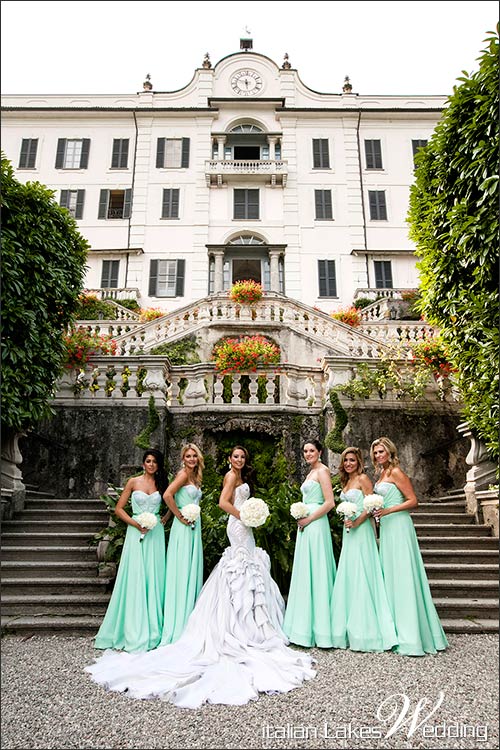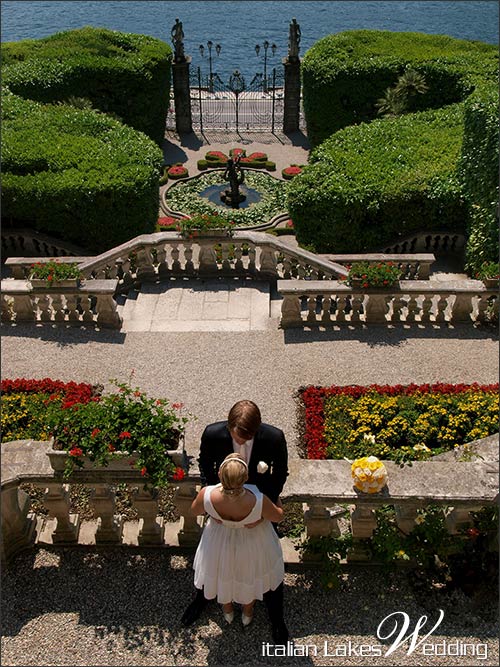 Since this location was built, love seemed to be the 'fil rouge' that have always accompanied its history.
An example? The sculptures of Eros and Psyche and Last kiss of Romeo and Juliet are only some of the wonderful masterpieces that enriches the extraordinary collection of Villa Carlotta.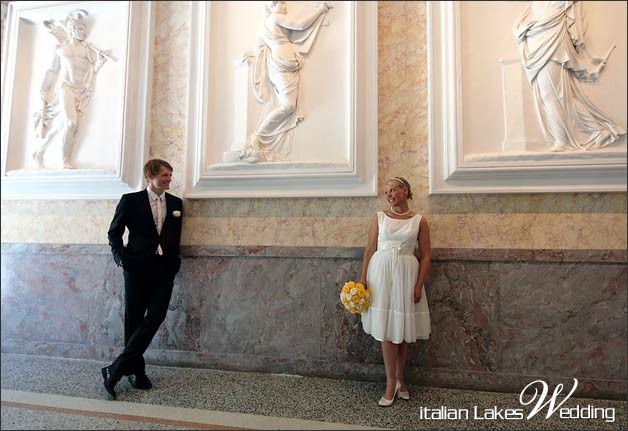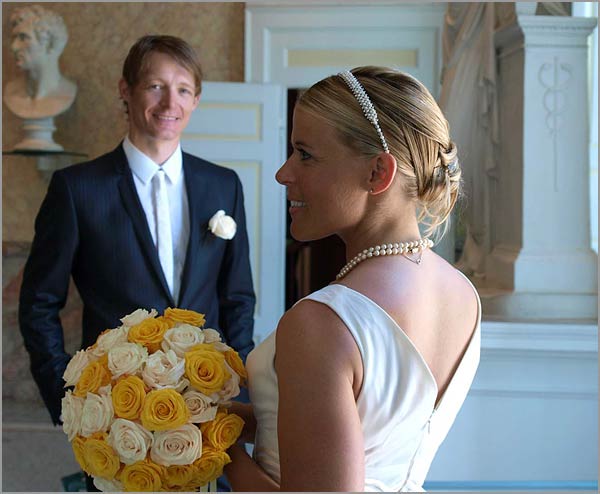 But this is not the only coincidence1 In 1843 Princess Marianne of Nassau, wife of Albert of Prussia, donated the Villa to her daughter Carlotta in occasion of her wedding with Georg II of Saxen-Meiningen. They decided to name the magnificent mansion after her and from then on it was renowned as Villa Carlotta.
A Villa destined to host the most romantic weddings, seen the sequence of its history.
That glorious day has finally arrived in 2009 and since then Villa Carlotta has opened its doors to the most exclusive and elegant weddings to be celebrated in the wonderful area of Lake Como.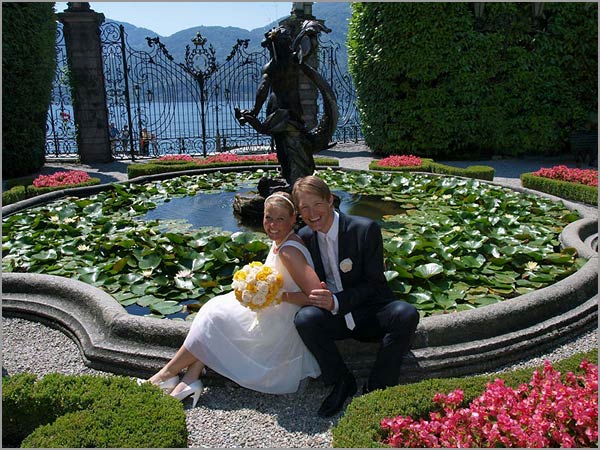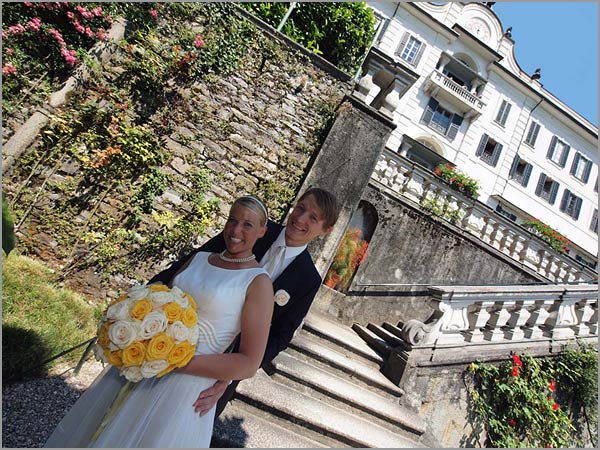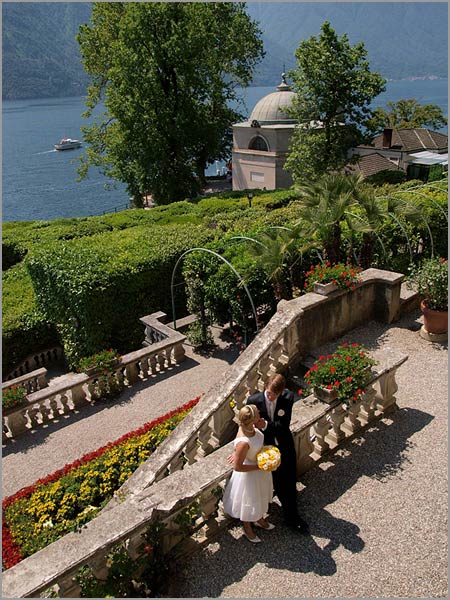 This venue is wonderfully ideal for open air celebrations and it is one of the only wedding venues to allow outdoor legal civil ceremonies on Lake Como.
In Villa Carlotta grounds is possible celebrating legal civil ceremonies right in front of one of the most stunning natural view of Italy.
Ceremony can be performed on amazing outdoor terrace overlooking the lake and surrounded by thousand of flowers such as rhododendrons, azaleas, camellias and roses of over 150 different types.
Spouses have the privilege to tie the knot right right in front of one of the most breathtaking landscapes of the area, in a magic atmosphere, living their personal fairytale.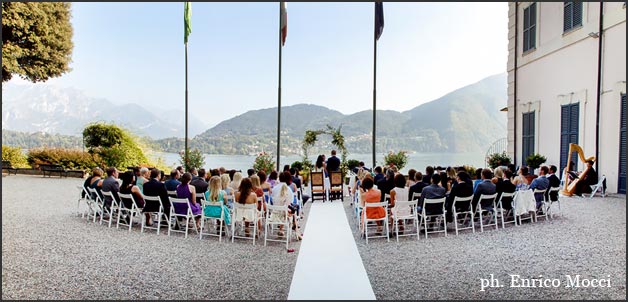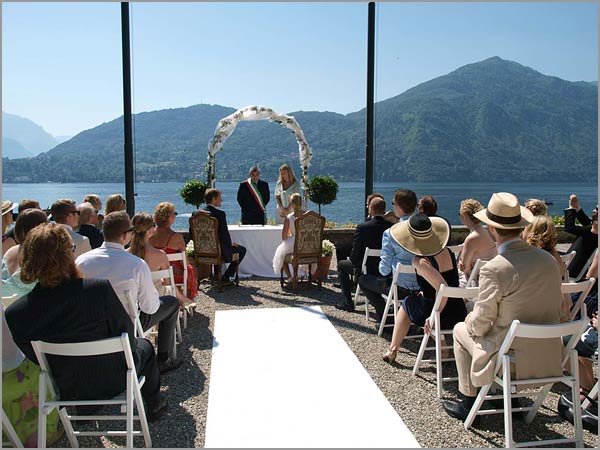 After the civil ceremony is performed, newlyweds can have their reception with their guests right in the Villa.
Whether it's a gourmand welcome cocktail or a simple champagne toast, timeless setting of the Villa's greenhouse will leave everyone speechless.
A bucolic yet charming vibe will inebriate all guests and set the right mood for a special wedding reception on Lake Como.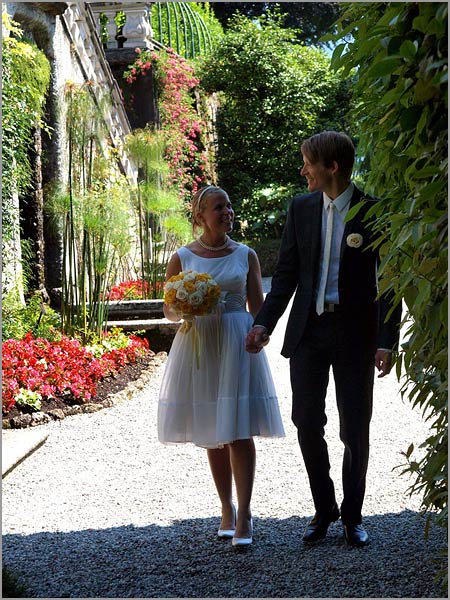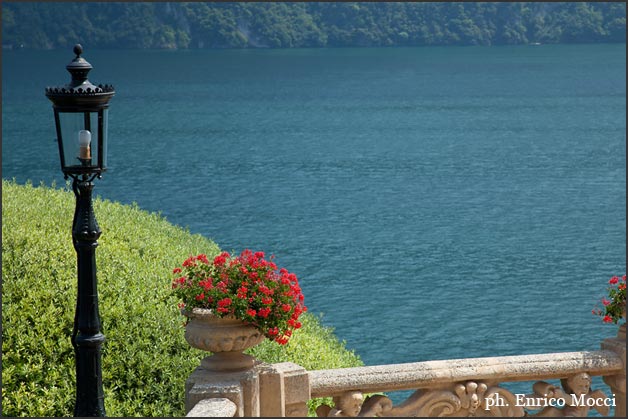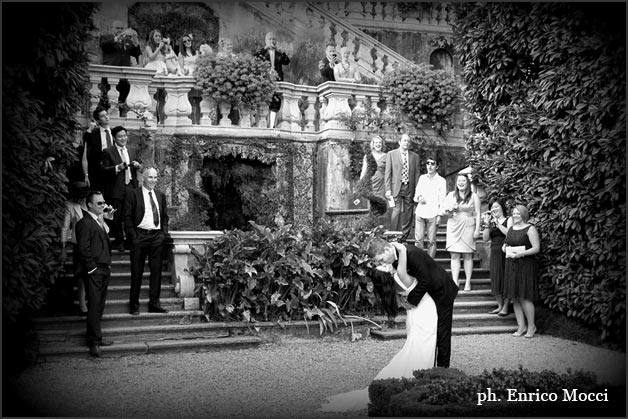 Villa Carlotta gardens and panorama are simply unique
. Here you can enjoy charm and evergreen beauty of the old times.
Getting married in such an iconic and historical venue is an evocative experience if you are keen for a real charming Italian Wedding on Lake Distric.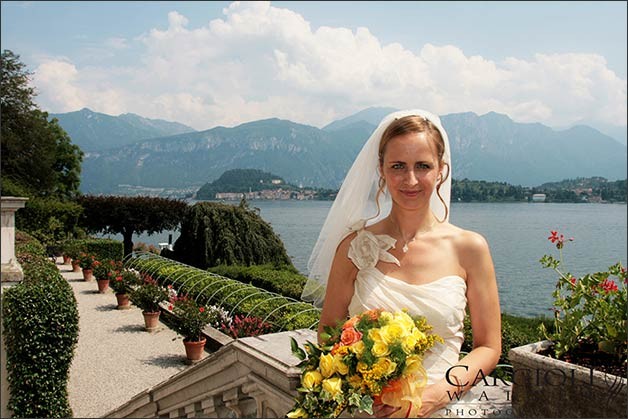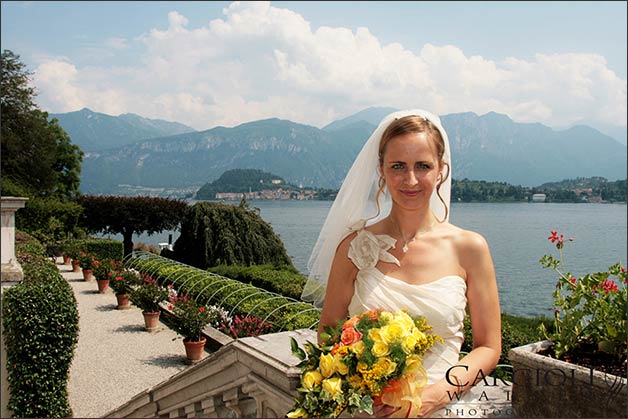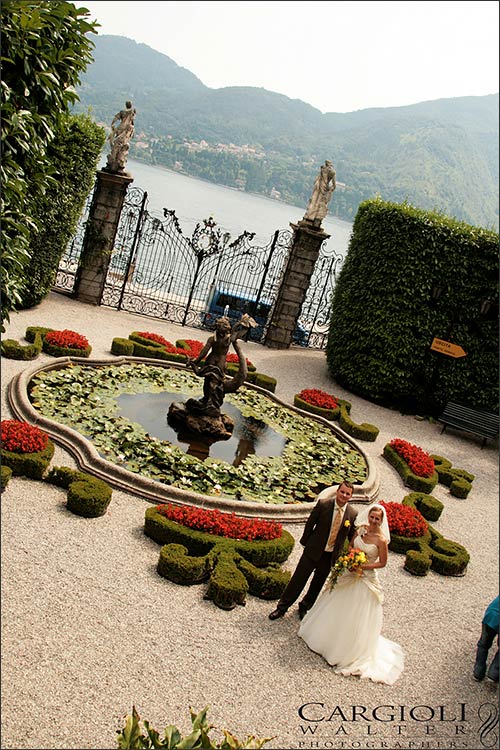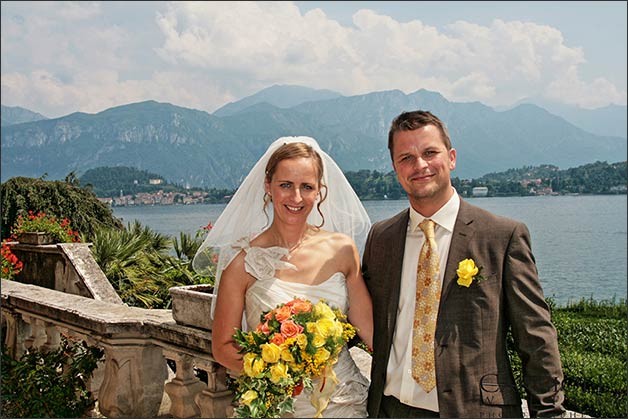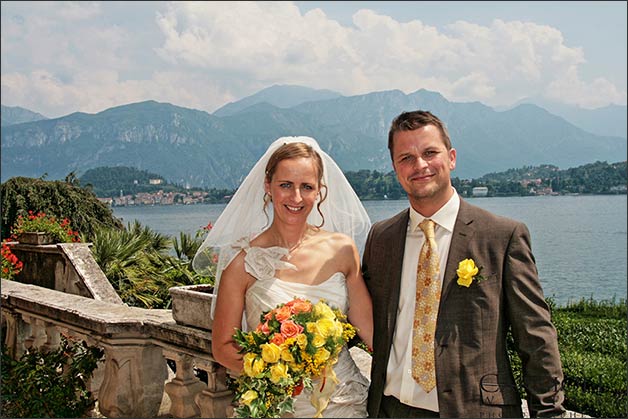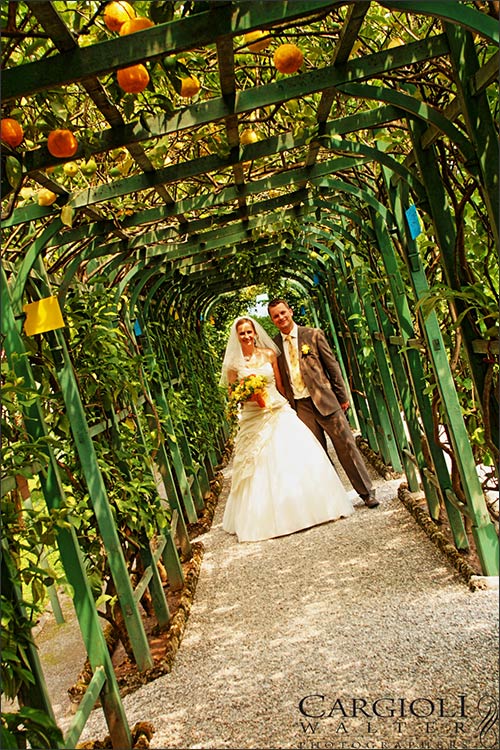 From Villa Carlotta you can get to many luxury hotels and villas where you can continue to celebrate the most important day of your life.
Let your guest experience some exciting and memorable moments by sailing across Lake Como before reaching chosen wedding reception venue.
A fun boat trip before starting the real celebrations with a unique Italian style wedding reception.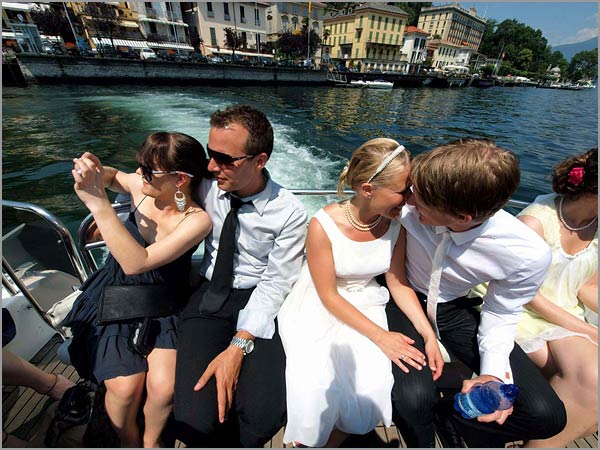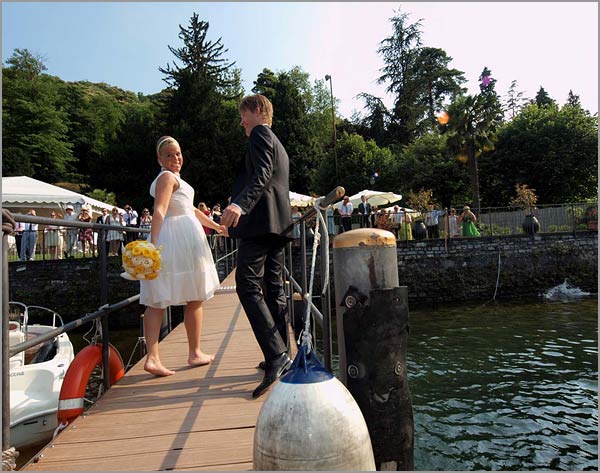 If you really want to have the time of your life and share the most romantic moments with the people you love, just chose Villa Carlotta for your civil ceremony on Lake Como.
Only a suggestion: if you have already fell in love with this venue don't hesitate because the waiting list is extremely long!!