ugust is the turning point of Summer season. One of the hottest months in Italy. Temperatures are high and most of Italians go on vacations to the seaside, abroad or to the mountains. But this is working time for us! As every months we have had many weddings we would love to tell you about!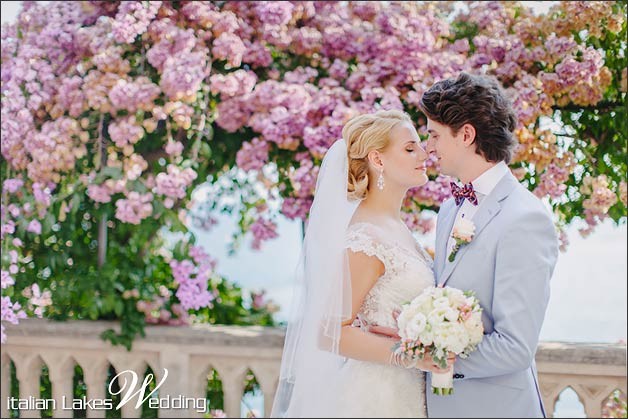 August 6: we open August weddings with Denis and Melanie's wedding on Lake Como. Alessandra and Veronica followed the event for us. Denis and Melanie came from Germany to celebrate their special day in Varenna. They opted for a symbolic blessing with a great view.
Right after the ceremony a fun aperitif with delicious prosecco and lovely cupcakes!
After the toast they enjoyed a pleasant boat trip on Lake Como with their guests.
The group got back in Varenna for a special dinner overlooking the lake.
Melanie chose a white and green theme with butterflies details for cupcakes decorations and stationary, pretty flowered lanterns did the rest to create a fresh and happy atmosphere.
Photos by Italian Wedding Company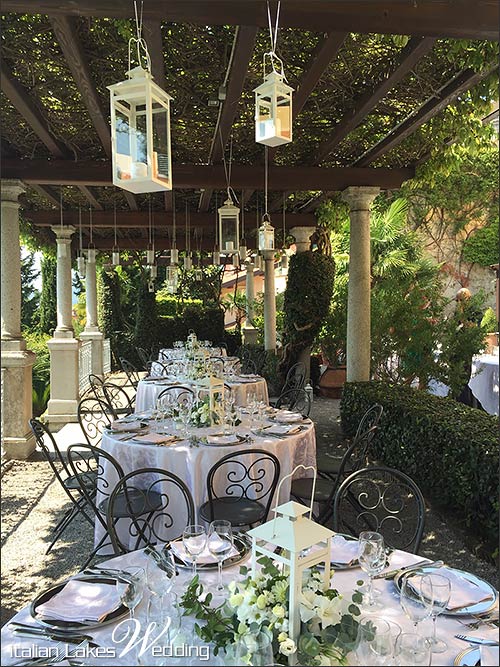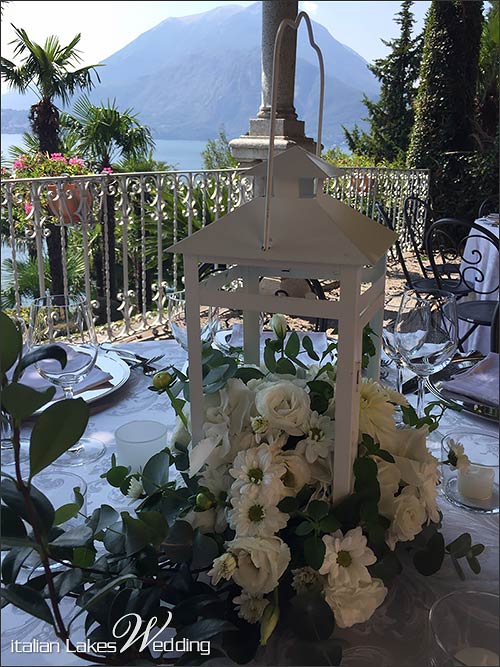 The day after our planner Katiuscia followed Simon and Sophie's wedding on Lake Garda.
They came from UK a very intimate wedding: goup was made by bride, groom and their parents and two friends of theirs.
They opted for a civil ceremony in Malcesine Castle overlooking fantastic view on Lake Garda.
Father of the bride prepared a special surprise for the ceremony: he learned to play trumpet just for this day and played a song for the newly weds! A blast!
After a boat trip with aperitif on fantastic sailing ship on Lake Garda the intimate group got back to Malcesine for their reception.
Sophie wanted a lemon themed wedding. She chose sun flowers, camomille, white roses and lemons for her bouquets and decorations on their lovely long table.
Photos by Italian Wedding Company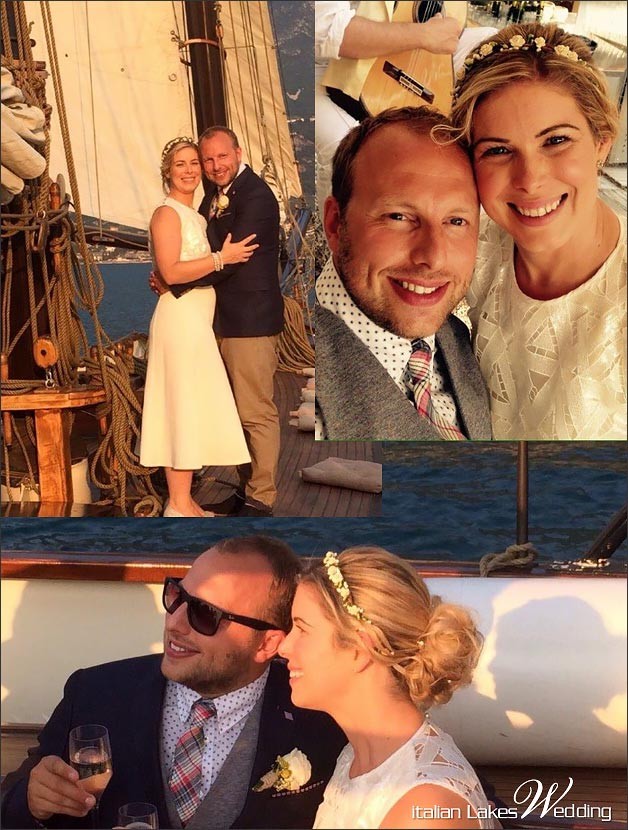 On the same day Valentina followed another intimate wedding on Lake Maggiore: Yingying and Matt's wedding. They opted for a very simple ceremony at the town hall in Stresa.
The group was surely very intimate. After a nice walk and some photos in amazing town of Stresa just on the shores of Lake Maggiore, they reached a private villa they rented for their staying to have a very intimate garden style dinner.
Yingying opted for ivory and pale pink for her bouquet with rosemary and lavender details. A very delicate choice.
Photos by Independent Pictures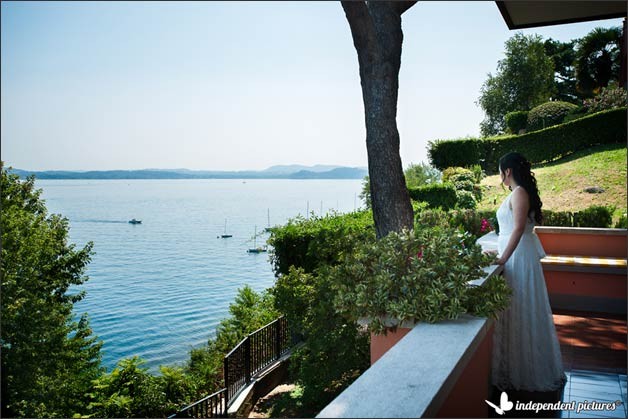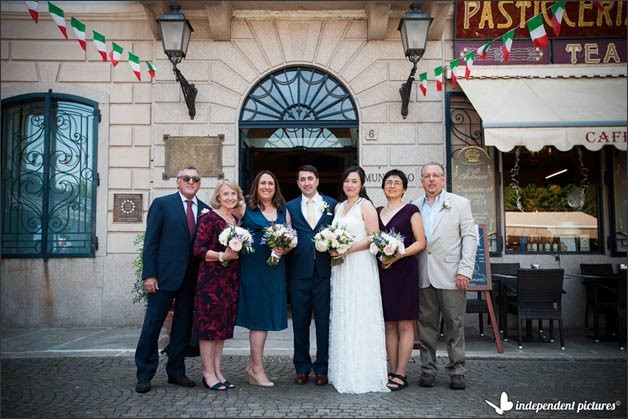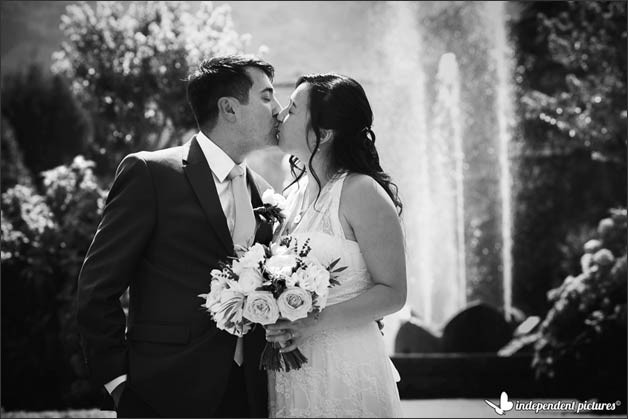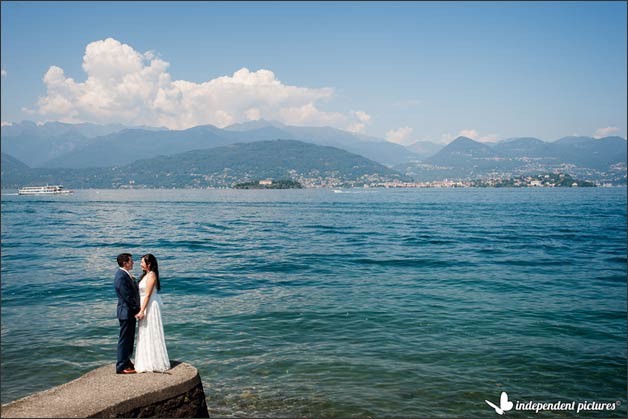 We move South for a fantastic Nautical themed wedding. Giuseppe and Francesca got married in Apulia on 8 August. Michela and Michela followed the event for us. In particular our planner Michela Savino. That was a special day for her. Francisca is actually her sister!
Francesca and Giuseppe got married at Massafra town hall close to Taranto and planned their reception in a close by Masseria. Amazing food was served by a local catering company.
Francesca and Giuseppe dine with their guests on a long table decorated with amazing nautical details. This because Giuseppe is a helmsman on famous sail ship Amerigo Vespucci. Isn't he just handsome in his gala navy uniform?
Michela studied all fantastic decorations and a created a fantastic party with a live band street artists, fire eaters, LED balloons and a unique nautical themed wedding cake.
As special favours bride and groom the gave to their guests a pumo of Grottaglie. It is a traditional symbol in ceramics of hope and lucky charm.
Photos by Andrea Antohi
This wedding is also featured on Italian Seaside Wedding site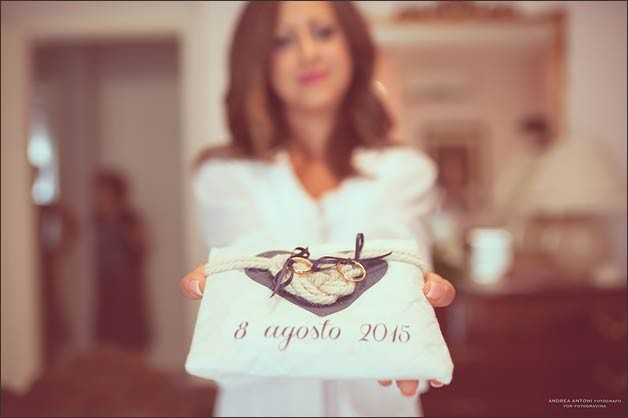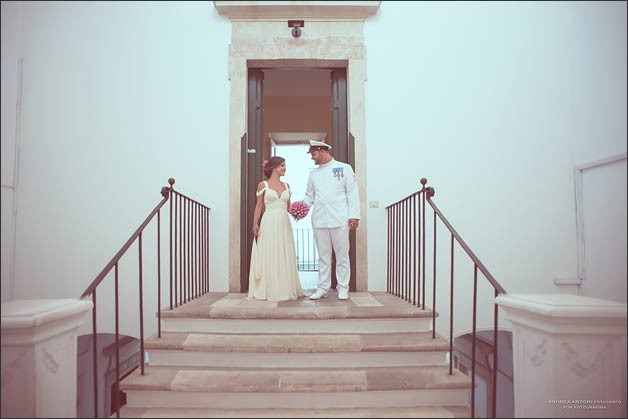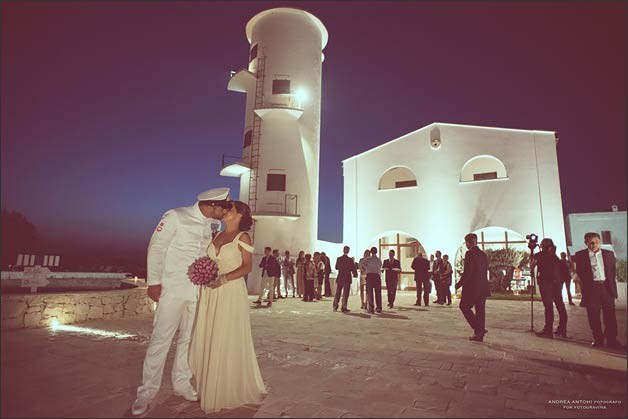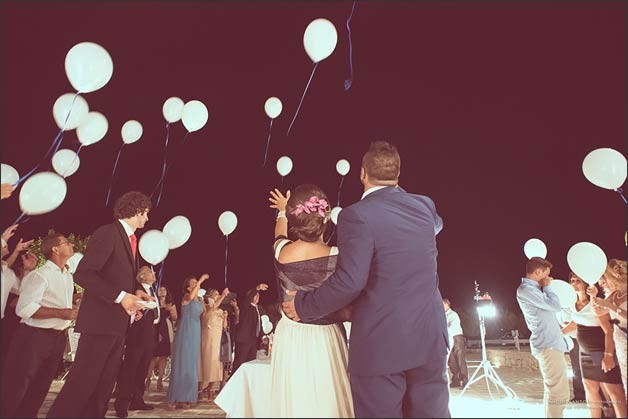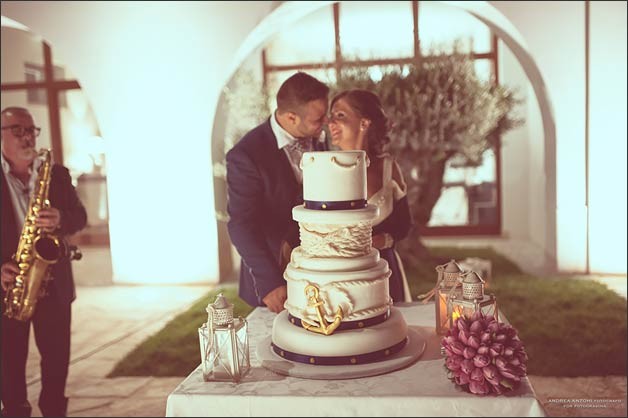 On August 12 Alessandra and Veronica followed Emma and Sam's wedding. They came from UK and they got married at Villa del Balbianello on a sunny and windy day. Bride walked down the aisle with her kids accompanied by classical music as background.
After the ceremony a lovely aperitif and dinner to follow at Villa del Balbianello.
Emma wanted a country chic wedding decor with green little turquoise green vases. They were all decorated with hessian. Guests were pampered with little bottles of Limoncello as wedding favours and names cards.
Photos by Italian Wedding Company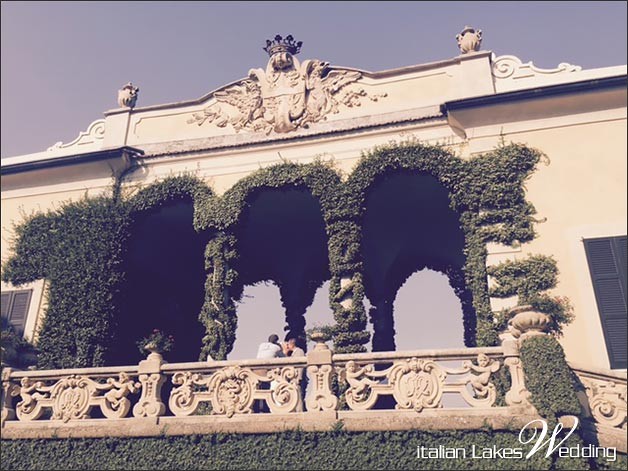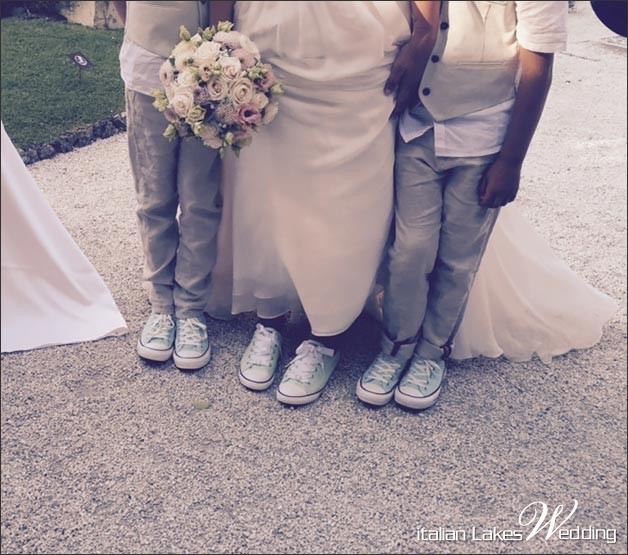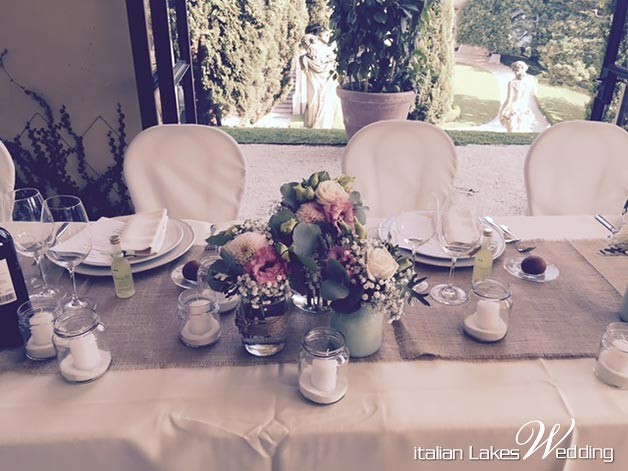 A day after big Italian festivity of Ferragosto on August 16. Alessandra and Veronica followed another lovely event on Lake Como. A lovely Irish/Scottish couple: Louise and George.
They opted for a civil wedding at Villa del Balbianello and a dinner to follow in a wonderful restaurant with an amazing view on Comancina Island. The ceremony was simple yet very emotional. Louisa and George wanted a small and intimate wedding with very detailed decorations. Bride chose many different little vases with all white flowers inside, in particular she wanted lilies as they are Louise's favorite ones. A single freesia was pretty and scented place card for each guest accompanied with delicious Italian sugared almonds.
Photos by Italian Wedding Company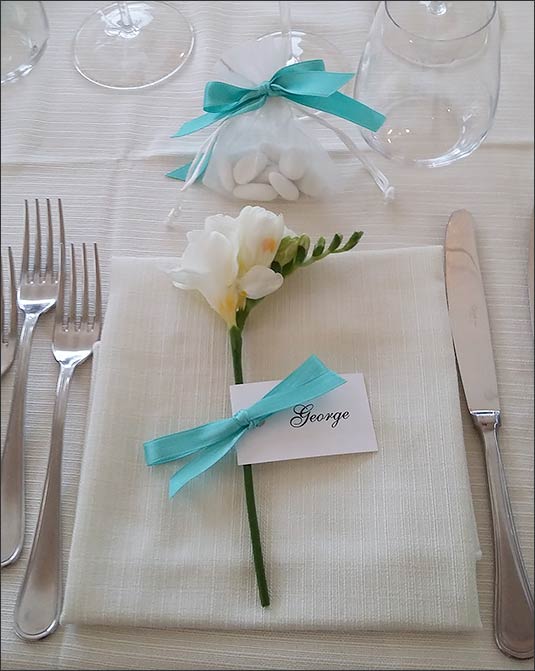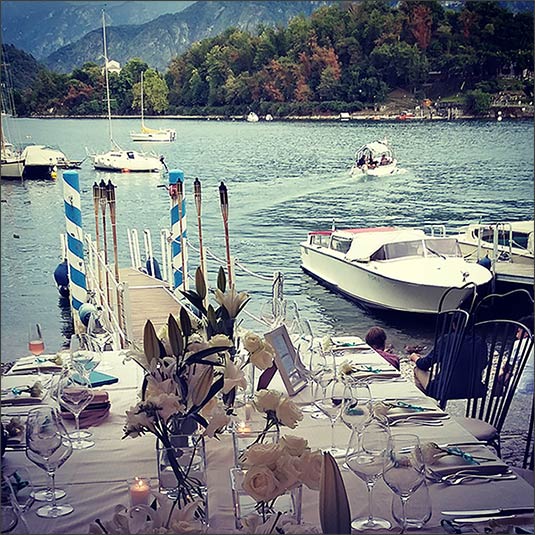 20 August
Valentina and Stefania followed a
romantic wedding on Lake Orta
:
Elaine and Colins' special event
. They tied the knot in wonderful
church of Maria Assunta in Orta
.
Elaine was beautiful in her laces dress and parasol – the ideal for a summer wedding!
Bridesmaids wore dark green and flowers girls had the same detail on her dresses.
Elaine wanted a country style bouquet with pale pink roses and other country style flowers.
After a toast in the square and a
traditional Italian gelato
bride and groom reached St Julius Island for amazing photos. They reached their guests to http://www.italianlakeswedding.com/blog/lake-orta-weddings/wedding-venues-lake-orta-weddings/ustaria-ca-dal-rat/ afterwards to meet their guests and celebrate with them a fantastic evening. A delicious Italian traditional wedding cake and great party on the shores!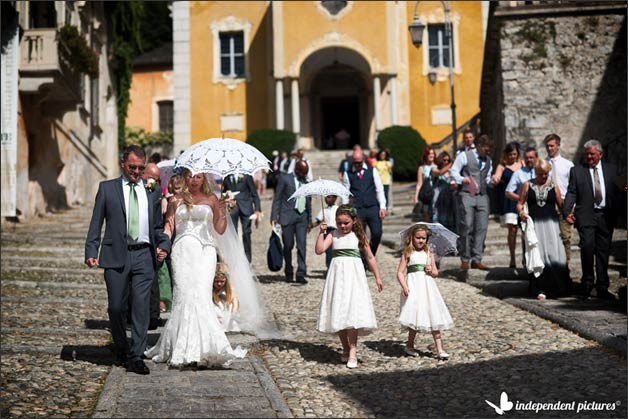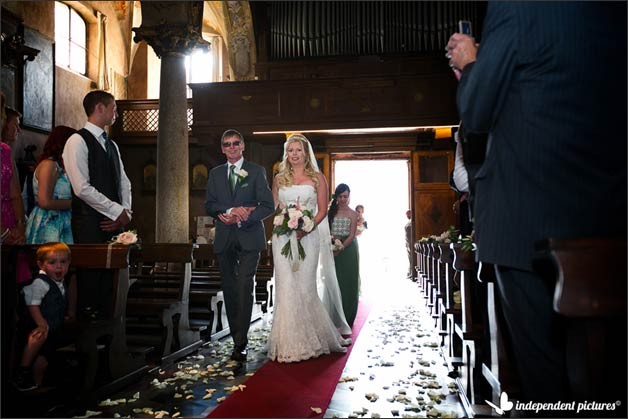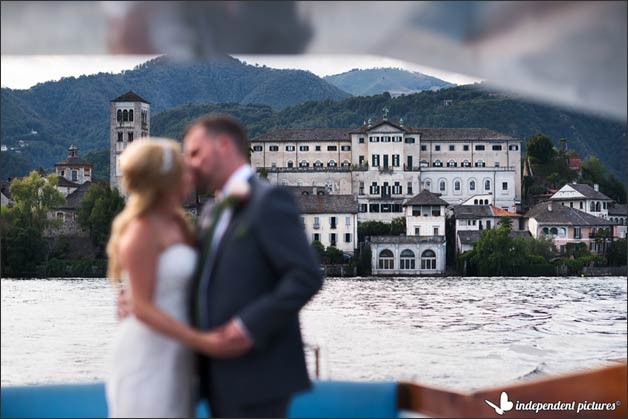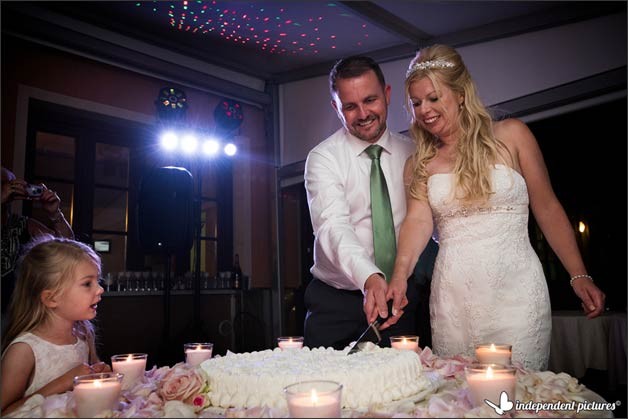 August 22
Katiuscia
followed
Anastasyia and Manuel's wedding on Lake Garda
. She has Russian heritage and he is Austrian and they both live in
London
.
A wonderful young couple. They never came over the planning just planned all via email with our planner Katiuscia.
They chose a romantic
symbolic blessing on Isola del Garda
accompanied with violin and piano. Aperitif was served to follow and then a romantic sail ship trip to reach their wedding reception venue.
The welcome aperitif was served on a fantastic terrace overlooking the lake. Dinner was served on a long table with candles on and around it. White peonies, white and peach roses completed the picture. A romantic intimate reception.
After the dinner a three tiers cake was served and all the group moved to a local club to dance the night away.
Photos by
Cristiano Brizzi
.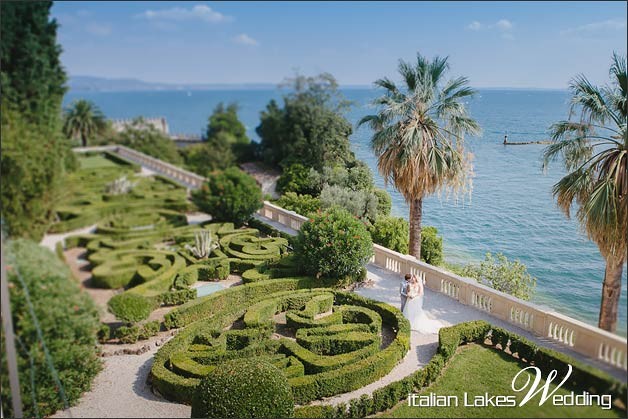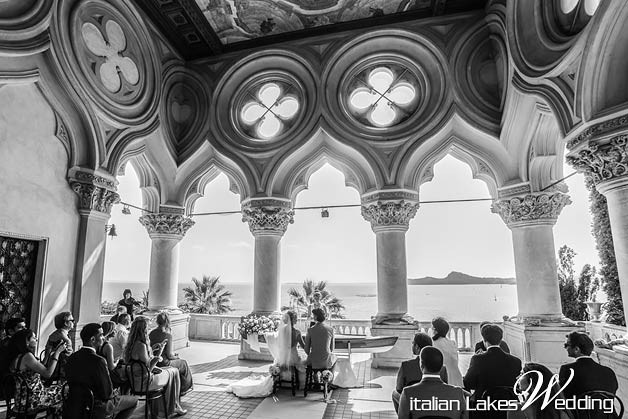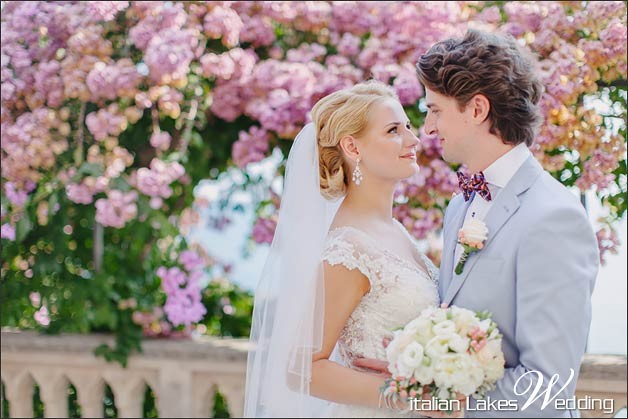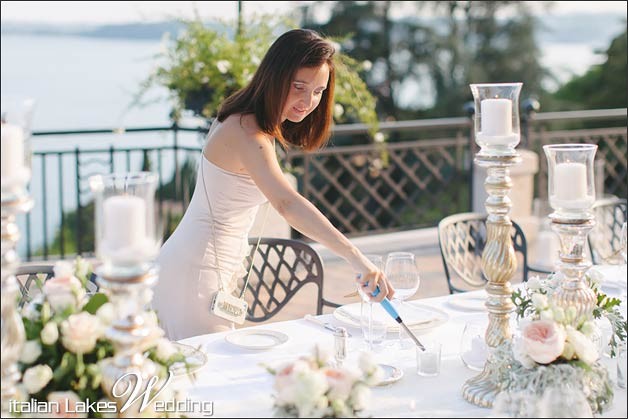 Rome
for
Sharon and Kevin's amazing Jewish wedding
.
Stefania
followed the big event for us. This is one of the biggest event of our season: about 300 guest joined Kevin and Sharon for their celebrations.
Jewish ceremony was performed at the fantastic
Rome Synagogue
and reception to follow in an amazing villa overlooking Rome skyline.
Both synagogue and villa were decorated with a fantastic style and floral decor with tall candelabras, white Medicean vases, roses and other scented flowers.
The event developed in more days but we will keep the surprise as we will come back soon to tell you all details about this special event in Rome.
This wedding is also featured on
Italian Rome Wedding
site and Italian Ethnic Wedding site.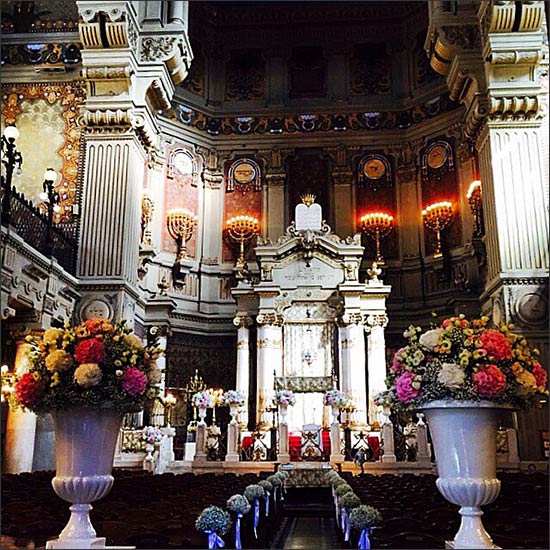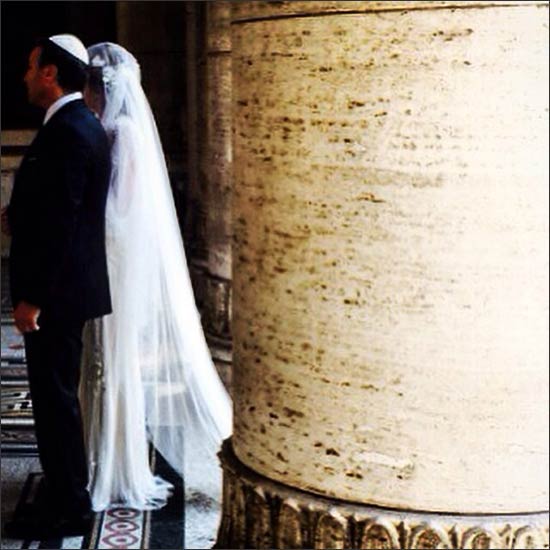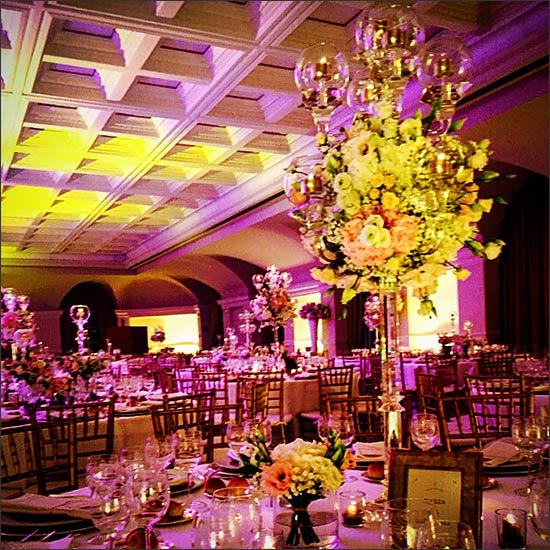 August 29
Stefania
followed another lovely event close to Rome:
Jemella and Tim's wedding
.
They tied the knot at fantastic
Castello Odescalchi in Santa Marinella
with a fantastic view on Tyrrhenian sea. Aperitif and reception were served inside the castle while Religious ceremony was held in church just next door the castle.
Jumble wanted a lavender and gypsophila themed wedding for a fresh and young wedding.
After the reception they danced overlooking the sea until late at night!
Photos by
Italian Wedding Company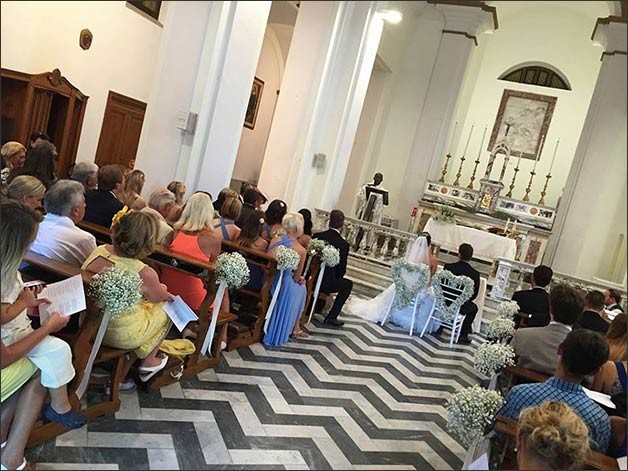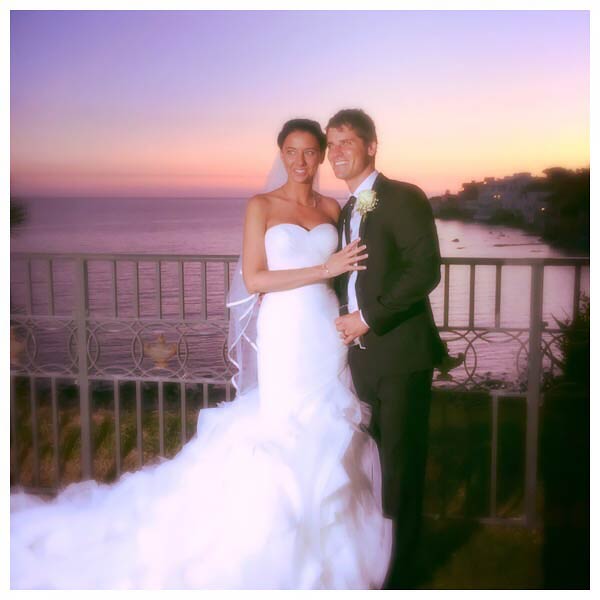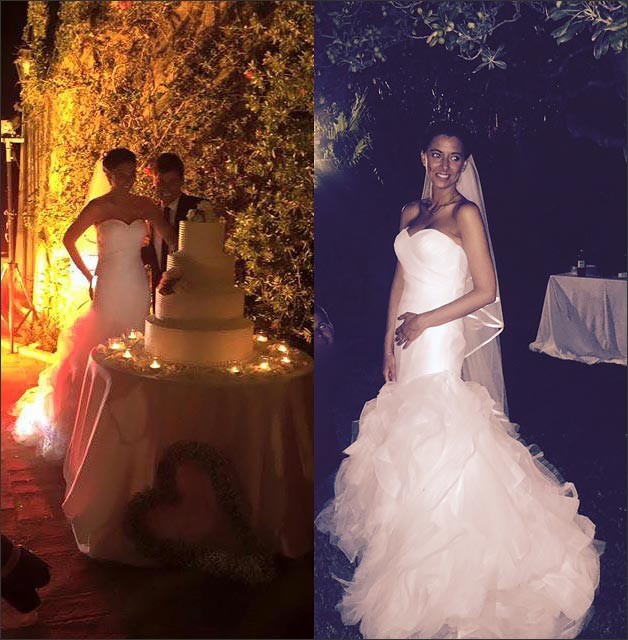 We close our fantastic month with two events.
The first one was Jonathan's birthday party on Lake Como followed by Alessandra and Veronica.
A great party in a private villa planned by our team. A gourmand dinner with original floral decorations in wine bottles with a surprise dance party in the cellar of the villa.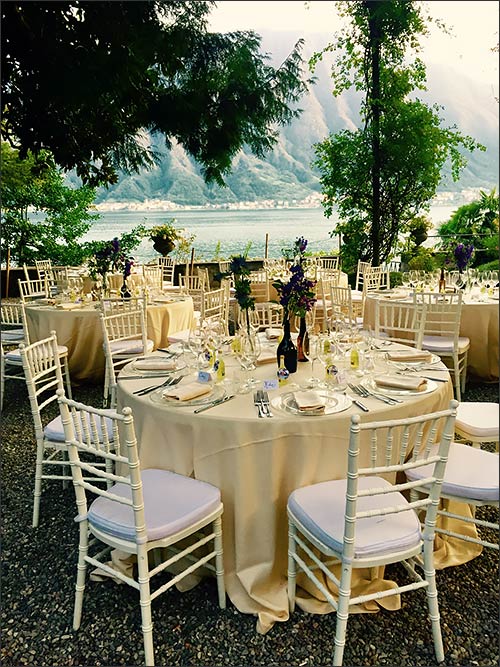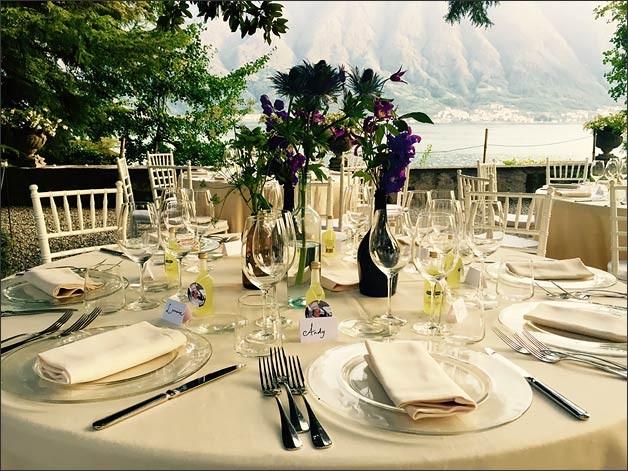 And the second a lovely Italian wedding that La Piccola Selva Floral Designer followed for us.
Raffaella and Marco got married on Lake Orta in the lovely church of Maria Assunta.
Reception to follow was planned at Villa Pestalozza. This event is long waited event as groom is a famous tv presenter and journalist of a local TV channel.
La Piccola Selva Floral Designer created lovely decorations in white and red at the church and romantic all white centrepieces at Villa Pestalozza. They were accompanied with little bowls with red fishes.
Kids loved it!
One of the most original decor of the wedding was a traditional swing with hessian ropes. it was embellished with many big hearts. On each one there was the name of the table and the names of the guests.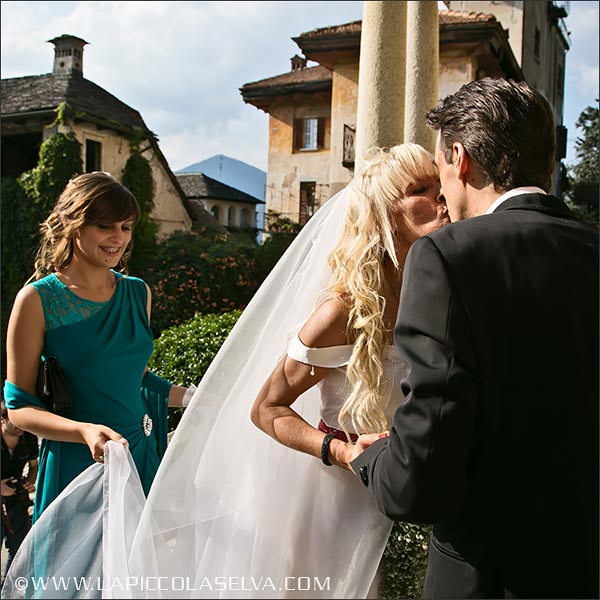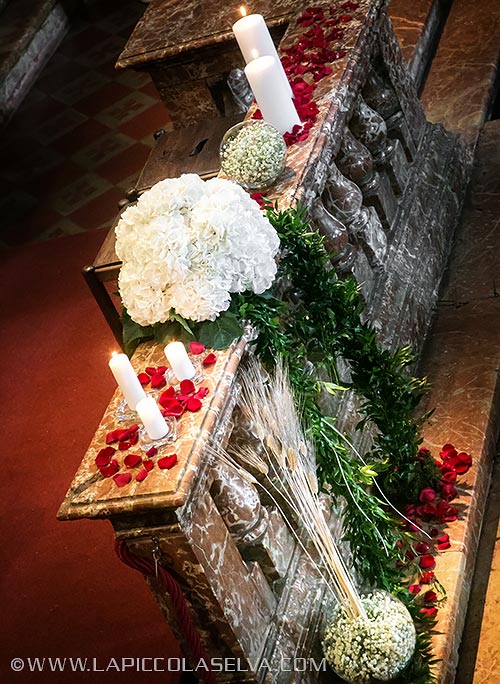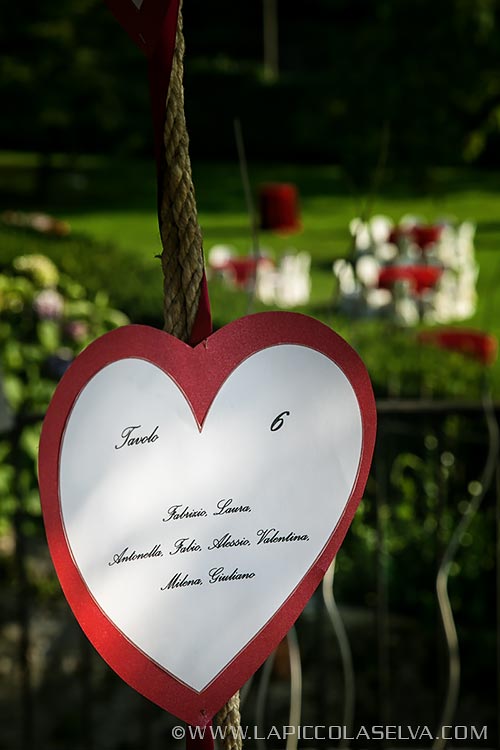 What a hot summer month of weddings we had! We cannot believe that this season is going to end soon. Next month we will tell you about final weddings of our season for romantic month of September. There might be some others late ones but 2015 big season will finish soon. We had a great fantastic time… thanks to all for keep on following one… and stay tuned it is not over yet!!