e have a big announcement! From March 2015
Katiuscia
will be the Chief Planner for
wedding planners for Lake Garda and Veneto
.
She joined our Team with
Angela
in 2011 and today we are proud to announce that she become our
Lake Garda and Veneto region Chief Planner
.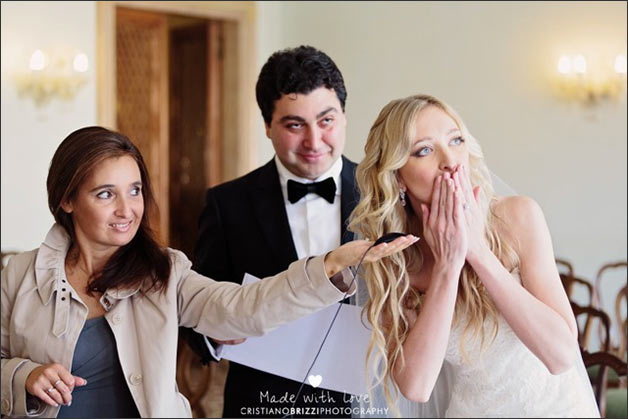 Katiuscia works on Veneto region and Lake Garda. She has a Degree in Architecture and Interior Design and she comes from this world.
Her background and natural creativity is at your disposal to create a wonderful scenography, some amazing arrangements and choose little pretty details that will make your wedding just unique!

Moreover her problem solving qualities will be helpful to arrange to a wonderful day on Lake Garda, Veneto region and Venice!
Lake Garda is an important destination for weddings in Italy: a wide lake whose distinctive feature is the wonderful panorama immersed in a mild Mediterranean climate all year long, among cypresses, olive and lemon trees and the quaint and colorful borghi overlooking the lake such as Malcesine, Limone, Torri del Benaco, Gardone Riviera, Salò and Isola del Garda: the perfect ingredients for a dream wedding!

She will be also pleased to follow you for Country Weddings in wonderful Veneto Valpolicella countryside
the land of Prosecco wine
. She could also follow you for
magic weddings in Verona
and
Venice
one of the most romantic cities in the world and why not even charming winter weddings on Dolomites.
Just CONTACT KATIUSCIA and she will be happy and pleased to guide you for a wonderful wedding on Lake Garda and Veneto region.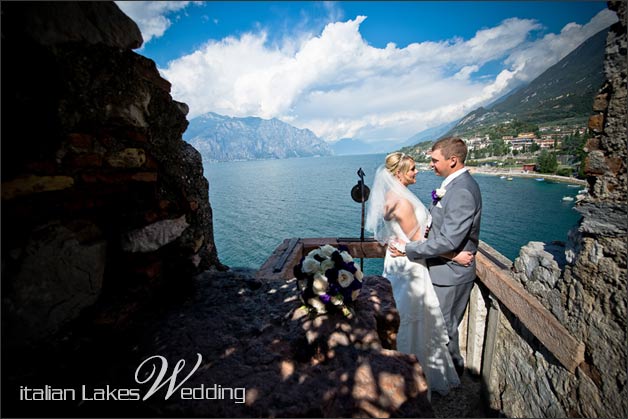 A fantastic sparkling wedding on Lake Garda for Kendra and Andrew. They chose ivory and navy blue with golden details for your wedding at Isola del Garda with reception to follow overlooking a magic view. Check out Kendra and Andrew's wedding story!
Kyle and Veronica are a young American couple who decided to undertake a very peculiar journey: backpack, sportswear and… wedding clothes in their luggage!
 Destination: Lake Garda and Italy!!

As the matter of fact the idea of travelling around Italy created the perfect opportunity for them to realise their dream: an intimate elopement on Lake Garda.
Straight from Norway, a young and beautiful couple in love chose Lake Garda to celebrate their wedding! Although Linn and Øystein had started to plan their wedding day at Isola del Garda one year in advance, weather conditions were not ideal. They seize the beauty of the moment and enjoy their Big Day. What better way to live through their unforgettable wedding in the wind!
If you love the pleasant mild and warm atmosphere of Lake Garda, Malcesine village and its castle could be the perfect destination for your Italian wedding by the lake.
You can choose a Michelin starred restaurant for your reception and lot of music to party. Check out Siobhan and Micheal's wedding story!
A sweet wedding on Lake Garda! Lisa and Russel came from UK to tie the knot in Malcesine Castle overlooking Lake Garda. A boat trip to follow and a fantastic dinner by the shores under a sky full of stars! What a great dream on Lake Garda!
Looking for a romantic elope in Italy? Just do like Lauren and Roderick did! Chose Lake Garda and amazing Isola del Garda. Its perfect scenario won't disappoint you. Amazing view over Lake Garda, lush vegetation and romantic wedding photos at sunset!
Lake Garda is a unique destination for an Italian Wedding: Laura and Christian's wedding is a chic example! They chose Malcesine Castle with a stunning view over the lake for their civil ceremony and a chic restaurant for their reception with cutting of the wedding cake just by the shores. Read more!
A refined chic wedding on Lake Garda for Mark and Caroline. They chose Isola del Garda for their romantic wedding ceremony to be reached by boat. And after it a pretty reception by the lakeshore! All guests were so excited and the atmosphere was great!
Everybody knows the charm of Verona, the city of Shakespeare's Romeo and Juliet. Choose it for your romantic wedding in Italy as Lyana and Rimantas did. The charm of the city of love enchanted all. Reception to follow in a wonderful restaurant overlooking close by Lake Garda could not miss!
What about an early autumn wedding on Lake Garda? Light is warm and smooth and the atmosphere is so pleasant and relaxed. You can just do as Kristina and Brian did. A wonderful ceremony at Malcesine Castle and a dinner to follow overlooking the lake in a gourmand restaurant. Just dreamy! Check out more.