Verona is the synonym of the romantic idyll, of Romeo and Juliet.
The heart of this romantic city recounted by Shakespeare is a just a jewel.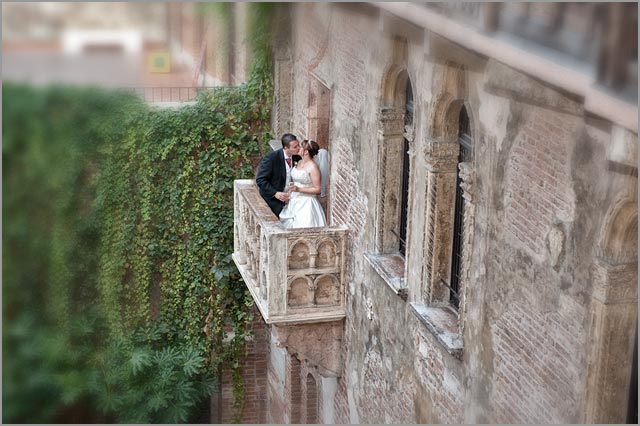 You can tell looking at its infinite facets, wonderful cafes and historical monuments, winding cobblestone streets, churches, squares, castle and slow river that flows through it.
Elegance of the past that you breathe in this city is making it a perfect frame for a charming wedding!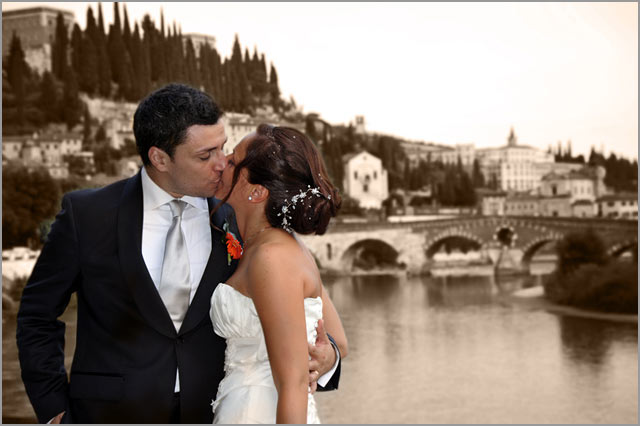 Everywhere you walk, you will find a path that will take you to one of the oldest theatre in the world: the Arena, still beautifully preserved.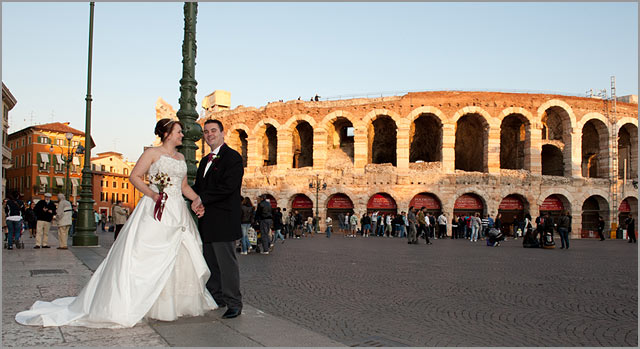 In cool summer evenings the Arena hosts many concerts and opera of the most famous opera festivals in the world. In warm lights of Autumn or in twinkling Christmas lights it can be a truly magical frame for your wedding.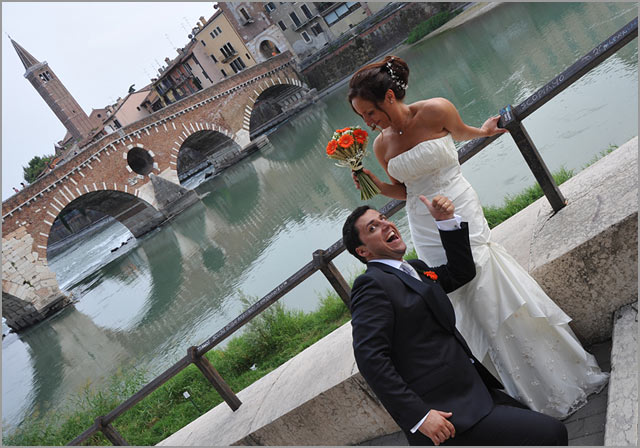 In the heart of Verona, we suggest to follow the gentle curves of the river between old neighbourhoods, forgotten crafts, historic churches up to the famous balcony of Juliet.
You can choose to pronounce your wedding vows just in Juliet's house, where for centuries lovers from all over the world swear their love writing their names on these walls.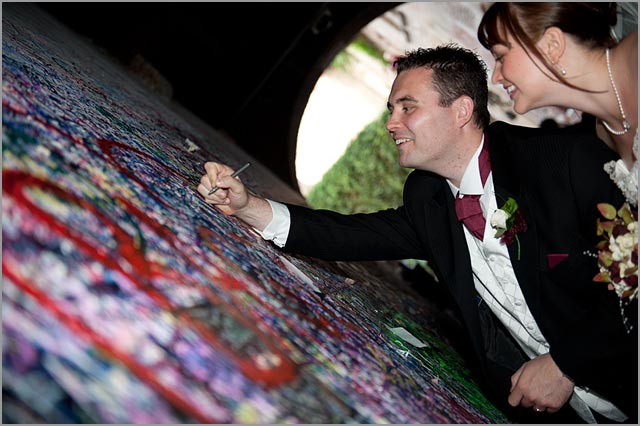 For your sophisticated wedding Verona offers the opportunity to celebrate your civil ceremony and an elegant reception within the walls of one of its noble palaces, between frescoed halls and hidden gardens.
These palaces are real hidden gems. Behind elegant facades and majestic doors, they enclose ancient marble staircases, frescoes ceilings and small winderful gardens. They are the ideal places for an intimate and fine wedding reception.
Night is magic too in Verona.
There are many possibilities for a special dinner, followed by a stroll, hand in hand, along the river between the two most romantic historic places: the bridge named Ponte Pietra and Castelvecchio bridge.
Castelvecchio is a great historic fort crossed by river Adige, with a breathtaking view.
?The outdoor part of the castle and its bridge on the river and large courtyard are a charming setting for memorable wedding photos.? En lit by night lights in the evening it becomes even more magical!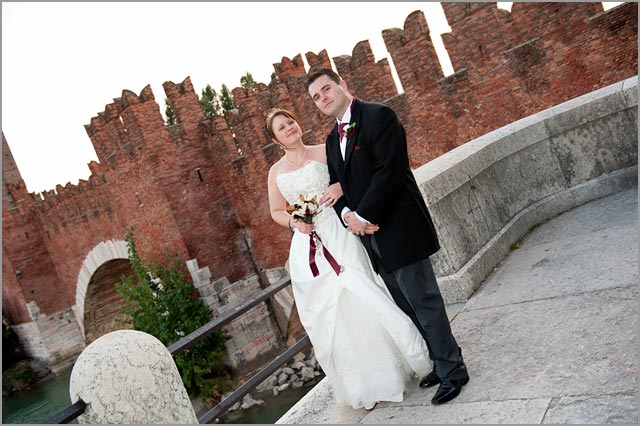 The entrance from the bridge on the river is more than impressive.
Here you can enjoy a beautiful view over the city and main monuments.? Together with Arena it is one of the most beautiful symbols of Verona. ?Being here is just a trip back in the past.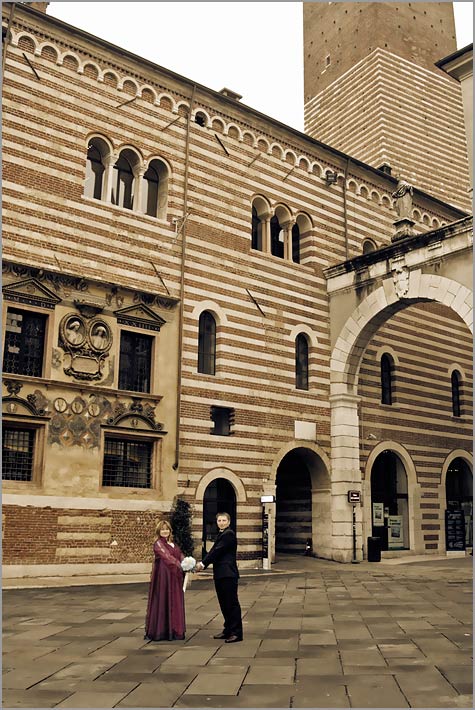 In order to really experience Verona we suggest then to stay out late drinking in a wine bar hidden in one of the alleys of the centre or in a stylish bar in Piazza dei Signori, the most elegant square, surrounded by buildings of different ages.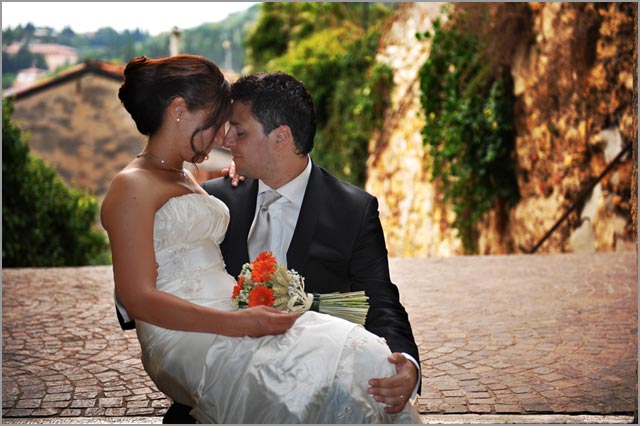 ?Away from the centre of Verona there are many treasures to discover: wide vineyards and the medieval village of Soave with its beautiful castle, famous wine cellars, Lake Garda shores, precious villages on placid river Mincio, beautiful villages on the lake as Sirmione with its lovely Scaliger Castle and the Roman baths of Catullo.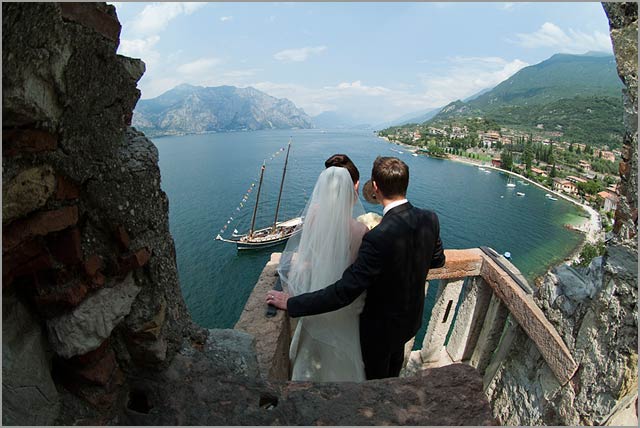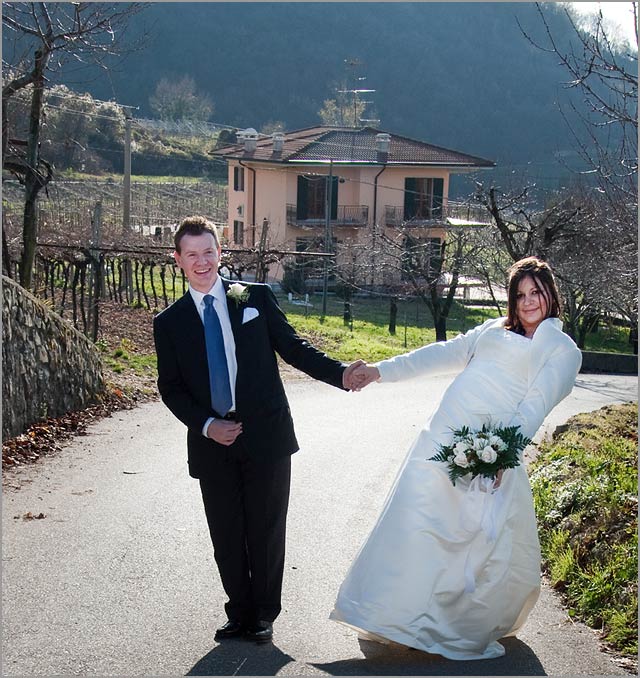 Last but certainly not least, here you could taste some of the world's finest wines.
Valpolicella area, on the hills around Verona, attracts celebrities from all over the world! But let's not forget about its relaxing landscape.
Elegant villas in the vineyards, with their ancient cellars, can offer the most evocative location for your wedding reception!
Come and discover all the opportunities that this wonderful city offers for an incomparable wedding!?
Angela and Katiuscia both work on Veneto region and Lake Garda. They will take you to discover traditions, savors and colors of Veneto region, not only on Lake Garda!

They can help and support you for a dream wedding on other wonderful locations such as Venice, Verona and Veneto gorgeous countryside where you could taste some of best wines of Italy.

For any information about wedding in Verona please contact Angela and Katiuscia.
All Images © Italian Lakes Wedding and Flavio Sartori photographer, www.efmatrimoni.com
Started to work on wedding photographs in 1989, so a good 20 years ago, Flavio Sartori arrived to develop it's unique style of the colours' usage mixing the art of painting with photo shooting. He likes strong colours and their contrasts to use in order to underline the key meassage of the pictures. Always looking for new creative stimuli in his free style photograph, without poses, he reaches real feelings on his spontaneous images. His strong point next to the spontaneity is the care and responsibility with which he follows his weddings: he is there until the end to make sure that all is fine with the client. This is because he has 1 thing very important in this profession: the true passion to capture the moments forever. To learn more about him and his work visit www.efmatrimoni.com.