Side of Lake Maggiore and close to Milan and its Malpensa airport there is a wonderful villa: Villa Rocchetta!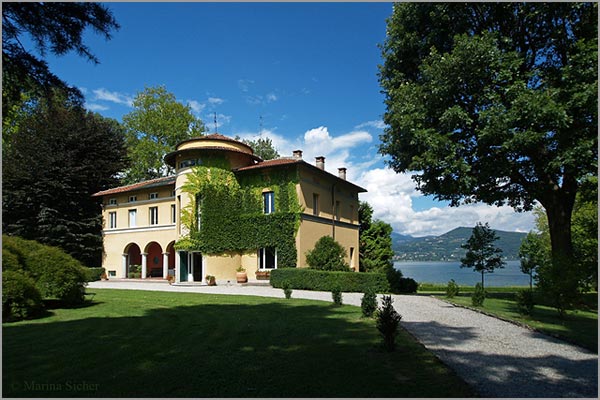 These features make Villa Rocchetta a unique venue for your wedding on Lake Maggiore and Lake Orta areas. It is also close to one of most evocative Italian churches: Eremo (Hermitage) of St. Caterina del Sasso.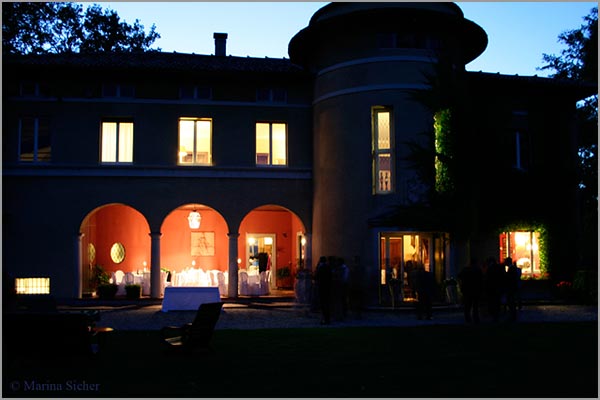 Villa Rocchetta is located between Ispra and Ranco on Lombardy side of Lake Maggiore. It is easily reachable from Milan and Varese (from Autostrada dei Laghi – Sesto Calende Exit) and just few minutes drive from Malpensa International Airport.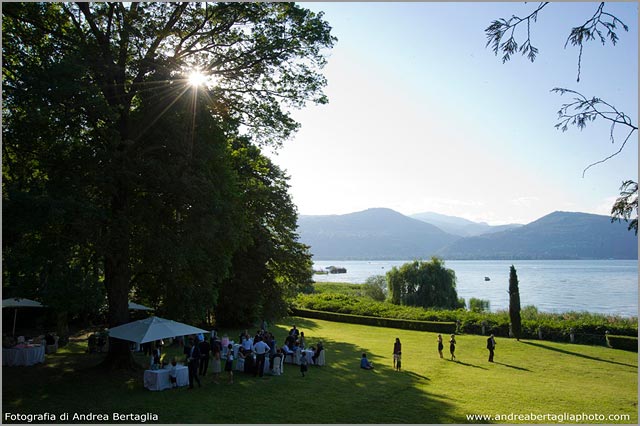 Villa Rocchetta is on Quassa Gulf and it is part of a country property along Lake Maggiore shores between Ranco and Ispra little towns.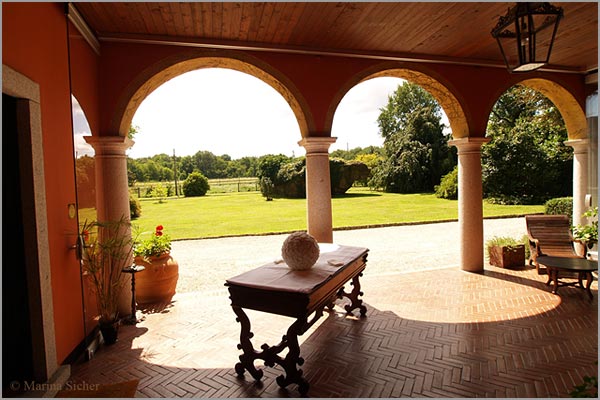 Secular park of Villa Roccheeta is 30 hectares wide and it is part of Natural Park of Quassa Gulf, a real natural oasis with groves of reeds, erratic rocks, herons and rare Osmunda Regalis a special lake fern. The park has also is very important from the historical point of view. In 1276 the area was the setting of Guazzera Battle between Visconti and Torriani. This was one of the most heinous battle to dominate Milan and its territories at that time.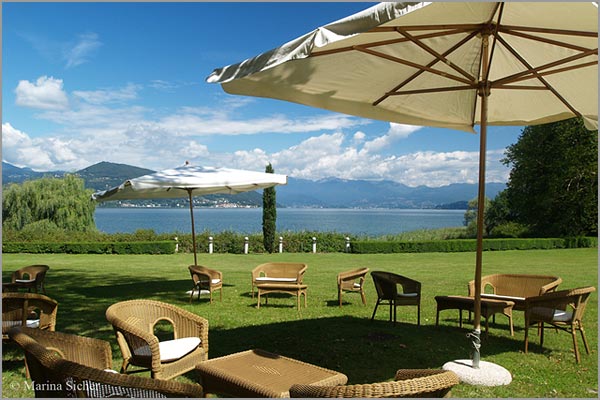 Villa Rocchetta has been built during 1930s to enhance the amazing natural contexts where its is located. It has been built between a big erratic rock and the lake. The villa was studied to bring out the view on the lake and Piemonte Alps behind it. Just in front of the villa you could admire Piemonte Lake coast with Lesa, Belgirate, further Pallanza, Intra and the mountain peaks of Zeda and Laurasca. On the right you will see Lombardy lake coast with its Santa Caterina del Sasso church rock.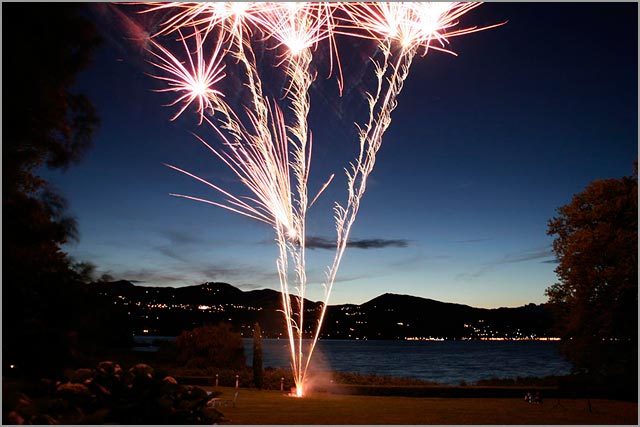 Inside Villa Rocchetta the atmosphere is embellished by wonderful pictures, carpets, antiques and its rooms can host up to 120 guests.
The bright main room of the villa has a rich walnut boiserie of 1700 and faces the lake and the amazing park.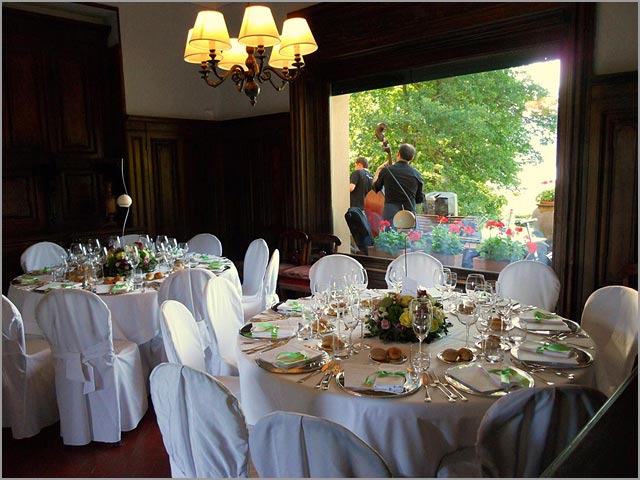 Red room is smaller and more intimate and it has a lovely marble fireplace.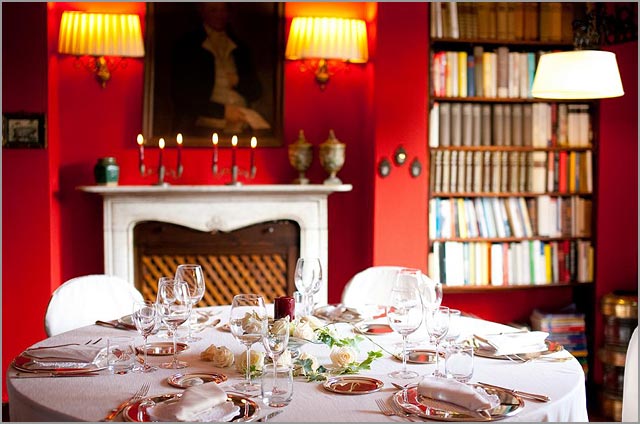 The Portico can be closed during winter time with big windows to create a pretty winter-garden veranda.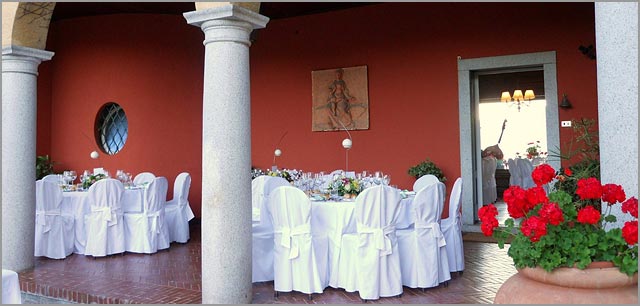 During summer you could arrange an amazing party outdoor in park letting your guests enjoy the stunning atmosphere of the park and Lake Maggiore.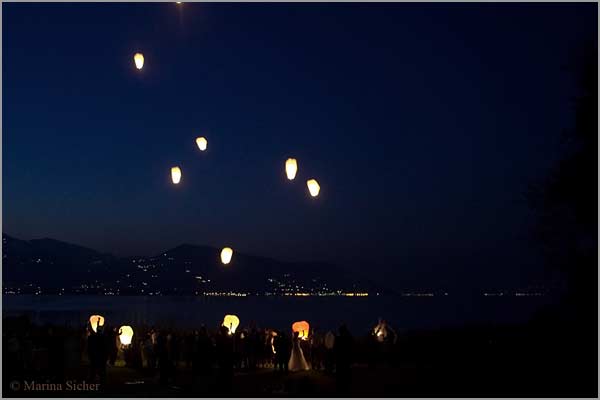 If you want Villa Rocchetta could arrange for your a dreamy horse-carriage for a romantic bride's arrival!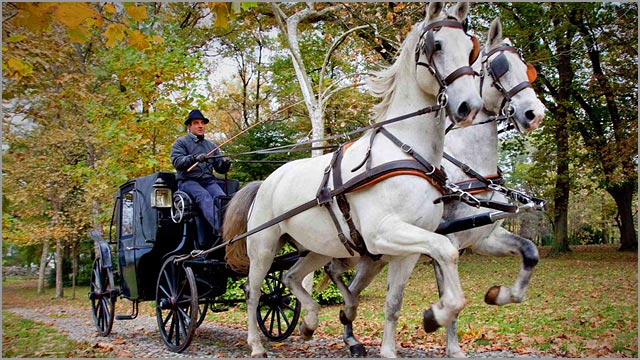 And what about reaching the church for your ceremony with the same carriage?
Just few meters from the villa there is the pretty church of Ispra, while a little further you could find little church of Barza and romanic church of Brebbia (National Monument of 1100).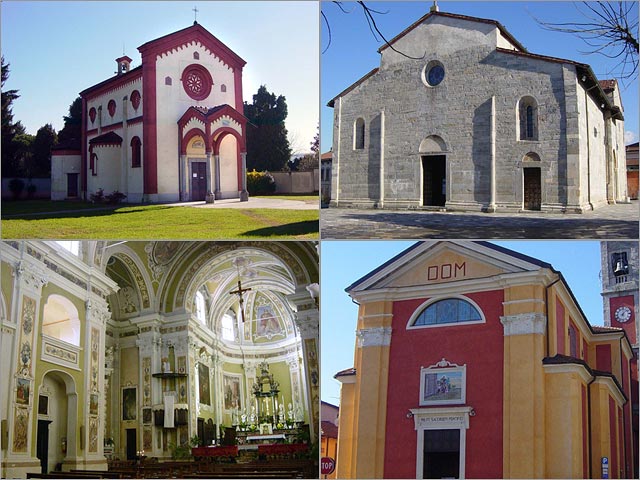 For sure we cannot forget to mention how close the villa is to St Caterina del Sasso. In this retreat Dominican monks used to live. It was built during 1200 on a high overhanging rock. The church become soon National Monument. Its great position makes it one of the most beautiful Italian churches.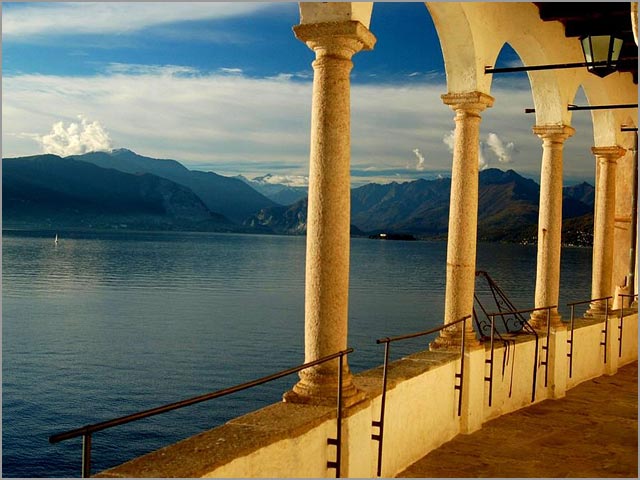 Let's imagine: a ceremony in a church on the rocks overlooking the lake and then a horse-carriage trip to Villa Rocchetta where you and your guests could enjoy a wonderful reception by the lake shores.
This is just few minutes from International Milano Malpensa airport.

Could you ask for anything more on Lake Maggiore?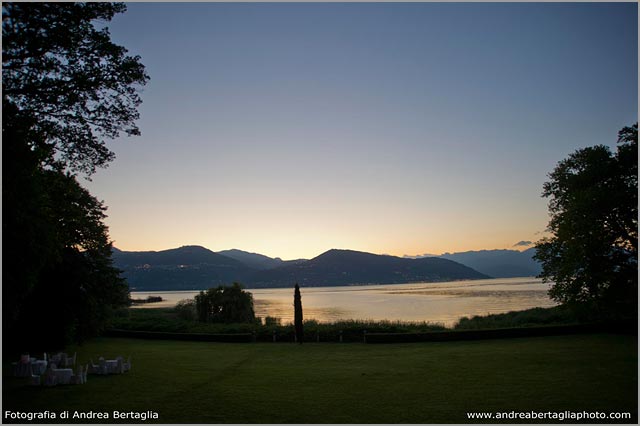 For further information please contact Villa Rocchetta using the form below:
VILLA ROCCHETTA - Request for further information, availability or rates
---