Arriving from Malpensa airport the first important ancient palace we meet is Villa Giannone, the so-called Abbazia di Santo Spirito. It is located few minutes' drive from Malpensa airport in the small village of Comignago, in Piemonte.
Abbazia di Santo Spirito was built in 1282 by monks, it was a convent and it maintained its ancient appeal during centuries: internal courtyard has a high tower bell of the close little church in which you can celebrate your religious ceremony. The villa right is in a wonderful Italian style garden with flowers, roses arches embellished by secular trees: the perfect scenario for a country wedding, just few minutes from Lake Maggiore!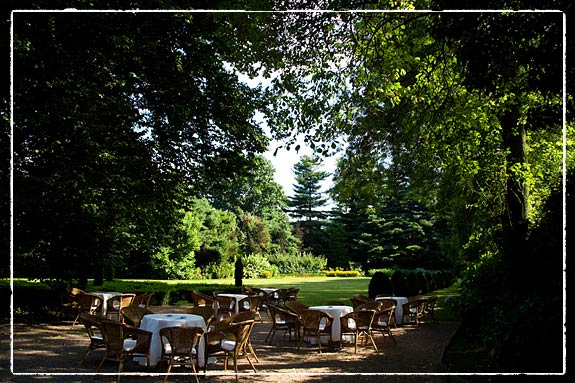 Driving across Arona and going up on Piemonte's side of Lake Maggiore you will reach Stresa, the most important touristy destination of the entire lake. For the ones who want to experience the luxury of ancients villas, Villa Muggia in Stresa is the right address!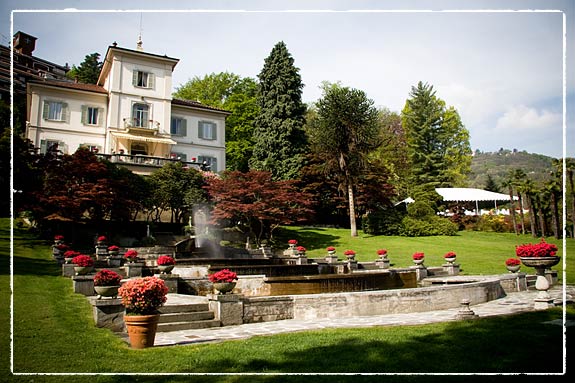 First owner was George Von Siemens, after him was the turn of Muggia family and actual owner is important Toso family from Torino. Beautiful rooms inside the villa match perfectly with the wonderful park: scented flowers, magnolias, cone pines, and bronze statues made by Domenico Colanzi, not to forget the stunning fountain!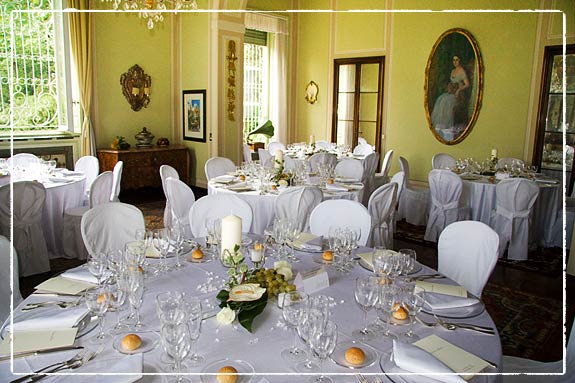 Rooms and suites furniture is real antique. Some pieces were owned by Napoleon and there are wonderful and precious carpets, pictures, curtains and Murano glass chandeliers. You will also find Venetian mirrors, silvers and crystals and even a 1700 cart! Villa Muggia can be the perfect venue for a wedding inside the charming rooms or even in the wonderful park under a precious marquee with stunning view on the Lake.
---
Valentina Lombardi is the Italian Lakes Wedding coordinator for Lake Maggiore area. She follows Italian and foreign bridegrooms who wish to celebrate their wedding in Piemonte and Italian Lakes area.
For more information about Weddings at the Abazzia di Santo Spirito – Villa Giannone and Villa Muggia in Stresa please contact us.
All Images © Italian Lakes Wedding and:
Photo 1: Raffaello Mazzoleni
Photo 2: Mauro De Luca
Photo 3: Mauro De Luca
Photo 4: Mauro De Luca